Helpful Articles






AI in Healthcare: Empathy or Efficiency - Striking the Right Balance

Chapter 1: Introduction
1.1 The Rise of AI in Healthcare
1.2 The Need for Empathy and Efficiency
1.3 Balancing Human Touch with Technological Advancements

Chapter 2: Understanding Empathy in Healthcare
2.1 Definition of Empathy in Medical Practice
2.2 Importance of Empathy in Patient Care
2.3 Challenges in Maintaining Empathy in a High-Tech Environment

Chapter 3: The Role of AI in Healthcare
3.1 AI Applications in Diagnostics and Treatment
3.2 AI for Predictive Analytics and Preventive Care
3.3 AI in Administrative Tasks and Resource Management

Chapter 4: AI-Driven Efficiency in Healthcare
4.1 Streamlining Patient Records and Data Management
4.2 Automation of Routine Procedures and Tasks
4.3 AI's Impact on Medical Research and Drug Development

Chapter 5: Potential Pitfalls of AI in Healthcare
5.1 Lack of Personalization and Individualized Care
5.2 Ethical Considerations in AI Implementation
5.3 Data Privacy and Security Concerns

Chapter 6: Humanizing AI - Incorporating Empathy into Technology
6.1 Designing AI Systems with an Empathetic Approach
6.2 Virtual Health Assistants with Empathy Capabilities
6.3 AI-Enhanced Communication for Better Patient-Doctor Relationships

Chapter 7: Augmented Intelligence - A Collaboration Model
7.1 Augmenting Human Abilities with AI
7.2 Empowering Healthcare Professionals through AI Tools
7.3 The Synergy of Human and Machine in Patient Care

Chapter 8: Cultivating Emotional Intelligence in Healthcare Providers
8.1 Recognizing and Addressing Emotional Burnout
8.2 Enhancing Empathy in Medical Education and Training
8.3 The Impact of Emotional Intelligence on Patient Outcomes

Chapter 9: Addressing Bias and Fairness in AI Algorithms
9.1 Understanding Algorithmic Bias in Healthcare
9.2 Mitigating Bias for Equitable Treatment
9.3 Ensuring Diversity and Inclusivity in AI Development

Chapter 10: Ethical Guidelines for AI Implementation in Healthcare
10.1 Establishing Ethical Frameworks for AI Adoption
10.2 Informed Consent and Transparency in AI-Driven Care
10.3 Striking a Balance between Data-Driven Decision Making and Human Judgment

Chapter 11: AI in Mental Health and Emotional Well-Being
11.1 AI-Based Mental Health Screening and Support Systems
11.2 The Role of AI in Managing Stress and Anxiety
11.3 Ethical Considerations in AI-Powered Mental Healthcare

Chapter 12: AI and Personalized Medicine
12.1 Precision Medicine and AI-Driven Patient Profiling
12.2 Tailoring Treatments with AI-Generated Insights
12.3 Overcoming Challenges in Implementing Personalized AI Medicine

Chapter 13: AI's Role in Global Health Initiatives
13.1 AI for Disease Surveillance and Outbreak Prediction
13.2 Improving Healthcare Access in Underserved Areas with AI
13.3 AI-Driven Solutions for Public Health Challenges

Chapter 14: AI and Patient Privacy Concerns
14.1 Safeguarding Patient Data in the Age of AI
14.2 GDPR Compliance and AI Applications
14.3 Building Trust through Responsible AI Practices

Chapter 15: The Role of Government and Regulatory Bodies
15.1 Shaping AI Policies in Healthcare
15.2 Balancing Innovation and Patient Protection
15.3 Collaborative Efforts to Foster Responsible AI Implementation

Chapter 16: Case Studies: Successful Integration of AI and Empathy
16.1 Healthcare Organizations Embracing AI with a Human Touch
16.2 Real-Life Examples of AI-Driven Empathy in Patient Care
16.3 Lessons Learned and Best Practices

Chapter 17: Measuring the Impact of AI in Healthcare
17.1 Evaluating Efficiency Gains and Cost Savings
17.2 Assessing Patient Satisfaction and Experience
17.3 Ethical and Human-Centered Metrics for AI Success

Chapter 18: Challenges in Achieving the Right Balance
18.1 Technological Limitations and Advancements
18.2 Resistance to AI Adoption from Healthcare Professionals
18.3 Finding Common Ground in Balancing Empathy and Efficiency

Chapter 19: Future Trends and Directions
19.1 AI's Evolution in Healthcare - What Lies Ahead?
19.2 Integrating Emerging Technologies with AI
19.3 Redefining Empathy and Efficiency in the AI-Driven Healthcare Landscape

Chapter 20: The Role of Healthcare Professionals in Shaping the Future
20.1 Embracing AI as a Collaborative Tool
20.2 Cultivating Empathy in a High-Tech Environment
20.3 Championing Responsible AI Practices in Healthcare

Chapter 21: Empowering Patients in the AI Era
21.1 Understanding and Navigating AI-Driven Healthcare Services
21.2 Patient Education and Informed Decision Making
21.3 Encouraging Patient Feedback and Engagement

Chapter 22: AI and the Social Impact on Healthcare Systems
22.1 Addressing Socioeconomic Disparities with AI
22.2 AI's Influence on Medical Workforce and Job Roles
22.3 Ethical AI in Global Health Initiatives

Chapter 23: Collaboration between Tech Companies and Healthcare Providers
23.1 The Importance of Industry Collaboration in AI Development
23.2 Fostering Partnerships for Ethical AI Implementation
23.3 Co-creating the Future of Healthcare with AI

Chapter 24: Striking the Right Balance - Recommendations and Conclusion
24.1 Guiding Principles for Balancing AI, Empathy, and Efficiency
24.2 Recommendations for Healthcare Organizations, Professionals, and Policymakers
24.3 Conclusion - A Human-Centered AI Revolution in Healthcare

Chapter 1: Introduction
1.1 The Rise of AI in Healthcare
In recent years, there has been a significant rise in the adoption of Artificial Intelligence (AI) in the healthcare industry. AI technologies, such as machine learning, natural language processing, and computer vision, have shown great promise in revolutionizing patient care, diagnosis, treatment, and administrative tasks. The integration of AI in healthcare offers opportunities for improved efficiency, accuracy, and cost-effectiveness.

1.2 The Need for Empathy and Efficiency
While AI presents numerous benefits, it also raises important questions about the role of empathy in healthcare. Empathy, the ability to understand and share the feelings of patients, is a cornerstone of patient-centered care. Human connection and compassion are critical for establishing trust between patients and healthcare providers, leading to better treatment adherence and patient satisfaction. As technology advances, there is a concern that the human touch might be diminished, potentially compromising patient experiences and outcomes.

1.3 Balancing Human Touch with Technological Advancements
Striking the right balance between empathy and efficiency is essential in the context of AI implementation in healthcare. While efficiency-driven AI systems can streamline processes and save time, they must not overshadow the significance of empathy in the patient journey. This article explores how healthcare providers can harness AI's potential to improve patient care while preserving and enhancing the essential human elements of empathy and compassion.

Chapter 2: Understanding Empathy in Healthcare
2.1 Definition of Empathy in Medical Practice
Empathy in healthcare refers to the ability of healthcare providers to connect with patients on an emotional level, understanding their feelings, concerns, and needs. It involves active listening, showing compassion, and providing support during times of vulnerability.

2.2 Importance of Empathy in Patient Care
Empathy plays a vital role in patient care, leading to increased patient satisfaction, better treatment adherence, and improved clinical outcomes. It helps reduce anxiety and stress for patients, leading to a more positive healing experience.

2.3 Challenges in Maintaining Empathy in a High-Tech Environment
The integration of AI and other technological advancements in healthcare can inadvertently decrease opportunities for healthcare providers to demonstrate empathy. The reliance on AI systems might reduce face-to-face interactions, potentially leading to a perceived lack of care.

Chapter 3: The Role of AI in Healthcare
3.1 AI Applications in Diagnostics and Treatment
AI-driven diagnostic tools can analyze medical images, pathology slides, and patient data to aid in the early detection and accurate diagnosis of diseases. AI-powered treatment algorithms can recommend personalized therapies based on a patient's unique characteristics and medical history.

3.2 AI for Predictive Analytics and Preventive Care
AI can analyze vast amounts of patient data to identify patterns and risk factors, enabling healthcare providers to implement proactive and preventive measures to improve patient health.

3.3 AI in Administrative Tasks and Resource Management
AI can streamline administrative tasks, such as appointment scheduling, billing, and resource allocation, leading to improved operational efficiency and cost savings for healthcare organizations.

Chapter 4: AI-Driven Efficiency in Healthcare
4.1 Streamlining Patient Records and Data Management
AI can efficiently organize and manage electronic health records, making patient information easily accessible to healthcare providers and enhancing clinical decision-making.

4.2 Automation of Routine Procedures and Tasks
AI-powered robotic process automation can automate repetitive tasks, such as medication dispensing and data entry, freeing up healthcare professionals' time to focus on more complex patient needs.

4.3 AI's Impact on Medical Research and Drug Development
AI can accelerate medical research by analyzing large datasets, identifying potential drug candidates, and predicting treatment outcomes, leading to faster and more precise drug development processes.

Chapter 5: Potential Pitfalls of AI in Healthcare
5.1 Lack of Personalization and Individualized Care
Despite its many benefits, AI-driven healthcare might risk depersonalization and standardization of care, potentially overlooking the unique needs and preferences of individual patients.

5.2 Ethical Considerations in AI Implementation
AI in healthcare raises ethical dilemmas, such as data privacy, informed consent, and the responsible use of AI algorithms to avoid bias and discrimination.

5.3 Data Privacy and Security Concerns
The integration of AI in healthcare necessitates the sharing of sensitive patient data, raising concerns about data breaches and potential misuse of patient information.

Chapter 6: Humanizing AI - Incorporating Empathy into Technology
6.1 Designing AI Systems with an Empathetic Approach
Developers and healthcare providers must prioritize empathy while designing AI systems, ensuring that the technology enhances patient experiences rather than alienating them.

6.2 Virtual Health Assistants with Empathy Capabilities
Virtual health assistants can be programmed to display empathy in their interactions with patients, providing emotional support and a human-like experience.

6.3 AI-Enhanced Communication for Better Patient-Doctor Relationships
AI-powered communication tools can aid healthcare providers in conveying complex medical information to patients in a more understandable and compassionate manner.

Chapter 7: Augmented Intelligence - A Collaboration Model
7.1 Augmenting Human Abilities with AI
The concept of augmented intelligence emphasizes that AI should complement and augment human capabilities rather than replace them, allowing healthcare providers to make more informed decisions.

7.2 Empowering Healthcare Professionals through AI Tools
AI tools can assist healthcare professionals by providing data-driven insights and evidence-based recommendations, allowing them to make well-informed decisions.

7.3 The Synergy of Human and Machine in Patient Care
By combining human empathy with AI's efficiency, healthcare providers can offer a holistic and personalized approach to patient care, optimizing outcomes.

Chapter 8: Cultivating Emotional Intelligence in Healthcare Providers
8.1 Recognizing and Addressing Emotional Burnout
Healthcare providers must be taught emotional intelligence skills to recognize and cope with emotional burnout, enabling them to maintain empathetic care for patients.

8.2 Enhancing Empathy in Medical Education and Training
Medical education programs should incorporate empathy training to equip future healthcare professionals with the necessary skills to provide compassionate care.

8.3 The Impact of Emotional Intelligence on Patient Outcomes
Emotionally intelligent healthcare providers can build strong rapport with patients, leading to better patient compliance and improved health outcomes.

Chapter 9: Addressing Bias and Fairness in AI Algorithms
9.1 Understanding Algorithmic Bias in Healthcare
AI algorithms trained on biased datasets might perpetuate inequalities in healthcare, leading to disparate treatment for different patient groups.

9.2 Mitigating Bias for Equitable Treatment
Developers and healthcare providers must implement strategies to identify and mitigate algorithmic bias, ensuring fair and equitable healthcare delivery.

9.3 Ensuring Diversity and Inclusivity in AI Development
Diverse teams and input from various stakeholders can lead to more inclusive AI algorithms, considering a broader range of patient perspectives and needs.

Chapter 10: Ethical Guidelines for AI Implementation in Healthcare
10.1 Establishing Ethical Frameworks for AI Adoption
Regulatory bodies and healthcare organizations must develop ethical guidelines to govern the responsible use of AI in healthcare.

10.2 Informed Consent and Transparency in AI-Driven Care
Patients should be informed about the use of AI in their care, and transparent communication about how their data will be used is essential to build trust.

10.3 Striking a Balance between Data-Driven Decision Making and Human Judgment
Healthcare providers should use AI-generated insights as aids to inform their decisions rather than replacing human judgment entirely.

Chapter 11: AI in Mental Health and Emotional Well-Being
11.1 AI-Based Mental Health Screening and Support Systems
AI-driven mental health tools can identify early signs of mental health issues and provide support to patients through personalized interventions.

11.2 The Role of AI in Managing Stress and Anxiety
AI-powered stress management applications can help patients cope with stress and anxiety, offering personalized coping strategies and resources.

11.3 Ethical Considerations in AI-Powered Mental Healthcare
Ethical challenges in AI-driven mental healthcare include patient privacy, ensuring accurate assessments, and the appropriate use of AI-generated interventions.

Chapter 12: AI and Personalized Medicine
12.1 Precision Medicine and AI-Driven Patient Profiling
AI can analyze vast datasets, genetic information, and environmental factors to create personalized treatment plans tailored to each patient's unique characteristics.

12.2 Tailoring Treatments with AI-Generated Insights
By combining AI-driven insights with healthcare professionals' expertise, personalized medicine can optimize treatment outcomes and minimize adverse effects.

12.3 Overcoming Challenges in Implementing Personalized AI Medicine
The successful integration of personalized medicine with AI requires addressing challenges related to data sharing, ethical considerations, and patient acceptance.

Chapter 13: AI's Role in Global Health Initiatives
13.1 AI for Disease Surveillance and Outbreak Prediction
AI can analyze data from various sources to detect and predict disease outbreaks, enabling proactive measures to curb their spread.

13.2 Improving Healthcare Access in Underserved Areas with AI
AI-powered telemedicine and mobile health applications can bridge the gap in healthcare access for populations in remote or underserved regions.

13.3 AI-Driven Solutions for Public Health Challenges
AI can aid in tackling public health challenges, such as vaccine development, healthcare resource allocation, and health promotion campaigns.

Chapter 14: AI and Patient Privacy Concerns
14.1 Safeguarding Patient Data in the Age of AI
Healthcare organizations must prioritize data security and adopt robust measures to protect patient information from unauthorized access and breaches.

14.2 GDPR Compliance and AI Applications
Adherence to data protection regulations, such as the General Data Protection Regulation (GDPR), is essential when implementing AI-driven healthcare solutions.

14.3 Building Trust through Responsible AI Practices
Transparency about data usage and adherence to ethical guidelines can build patient trust in AI applications in healthcare.

Chapter 15: The Role of Government and Regulatory Bodies
15.1 Shaping AI Policies in Healthcare
Governments and regulatory bodies play a crucial role in setting guidelines and standards to ensure responsible AI deployment in healthcare.

15.2 Balancing Innovation and Patient Protection
Regulatory frameworks must strike a balance between encouraging innovation in AI and safeguarding patient privacy and safety.

15.3 Collaborative Efforts to Foster Responsible AI Implementation
Collaboration between governments, healthcare providers, tech companies, and patient advocates can lead to comprehensive and effective AI governance.

Chapter 16: Case Studies: Successful Integration of AI and Empathy
16.1 Healthcare Organizations Embracing AI with a Human Touch
Case studies of healthcare institutions that have effectively integrated AI while preserving patient-centered care and empathy.

16.2 Real-Life Examples of AI-Driven Empathy in Patient Care
Examining AI tools that have been specifically designed to enhance empathy and patient experiences.

16.3 Lessons Learned and Best Practices
Key takeaways from successful AI implementation in healthcare, focusing on maintaining empathy and patient-centricity.

Chapter 17: Measuring the Impact of AI in Healthcare
17.1 Evaluating Efficiency Gains and Cost Savings
Assessing the impact of AI on operational efficiency, resource allocation, and cost reduction in healthcare organizations.

17.2 Assessing Patient Satisfaction and Experience
Measuring patient satisfaction with AI-driven healthcare services and the impact of empathy on patient experiences.

17.3 Ethical and Human-Centered Metrics for AI Success
Beyond efficiency metrics, evaluating AI success based on ethical considerations and the preservation of empathy in patient care.

Chapter 18: Challenges in Achieving the Right Balance
18.1 Technological Limitations and Advancements
The limitations and potential biases of AI technologies can hinder the delivery of empathetic care and personalized medicine.

18.2 Resistance to AI Adoption from Healthcare Professionals
Addressing healthcare professionals' concerns and resistance to AI integration in patient care.

18.3 Finding Common Ground in Balancing Empathy and Efficiency
Identifying strategies to harmonize empathy and efficiency in AI-driven healthcare to ensure optimal patient outcomes.

Chapter 19: Future Trends and Directions
19.1 AI's Evolution in Healthcare - What Lies Ahead?
Anticipating future advancements in AI technologies and their potential impact on patient care and empathy.

19.2 Integrating Emerging Technologies with AI
Exploring the synergy between AI and emerging technologies like augmented reality, virtual reality, and wearables in healthcare.

19.3 Redefining Empathy and Efficiency in the AI-Driven Healthcare Landscape
Considering new definitions and paradigms of empathy and efficiency in the context of AI-powered healthcare.

Chapter 20: The Role of Healthcare Professionals in Shaping the Future
20.1 Embracing AI as a Collaborative Tool
The importance of healthcare professionals adopting AI technologies as partners rather than replacements.

20.2 Cultivating Empathy in a High-Tech Environment
Strategies for healthcare professionals to maintain empathy and compassionate care while leveraging AI tools.

20.3 Championing Responsible AI Practices in Healthcare
The role of healthcare professionals in advocating for ethical AI use and patient-centric policies.

Chapter 21: Empowering Patients in the AI Era
21.1 Understanding and Navigating AI-Driven Healthcare Services
Educating patients about AI technologies to build trust and understanding.

21.2 Patient Education and Informed Decision Making
Empowering patients to make informed choices about their healthcare, including AI-driven interventions.

21.3 Encouraging Patient Feedback and Engagement
Promoting patient engagement and feedback in the development and use of AI technologies.

Chapter 22: AI and the Social Impact on Healthcare Systems
22.1 Addressing Socioeconomic Disparities with AI
Examining how AI can help bridge the gap in healthcare access and quality for marginalized populations.

22.2 AI's Influence on Medical Workforce and Job Roles
Exploring how AI technologies might reshape healthcare job roles and workforce requirements.

22.3 Ethical AI in Global Health Initiatives
The ethical considerations and challenges in implementing AI in global health projects.

Chapter 23: Collaboration between Tech Companies and Healthcare Providers
23.1 The Importance of Industry Collaboration in AI Development
Highlighting the significance of collaboration between tech companies and healthcare providers to create patient-centric AI solutions.

23.2 Fostering Partnerships for Ethical AI Implementation
Building partnerships that prioritize ethics and empathy in AI-driven healthcare.

23.3 Co-creating the Future of Healthcare with AI
Engaging stakeholders, including patients, healthcare providers, and tech companies, in the development and implementation of AI solutions.

Chapter 24: Striking the Right Balance - Recommendations and Conclusion
24.1 Guiding Principles for Balancing AI, Empathy, and Efficiency
Providing practical guidelines for healthcare organizations to optimize the integration of AI while maintaining empathy in patient care.

24.2 Recommendations for Healthcare Organizations, Professionals, and Policymakers
Tailored recommendations for different stakeholders to navigate the AI-driven healthcare landscape responsibly.

24.3 Conclusion - A Human-Centered AI Revolution in Healthcare
Emphasizing the importance of striking the right balance between empathy and efficiency as AI continues to transform healthcare for the better.


Featured books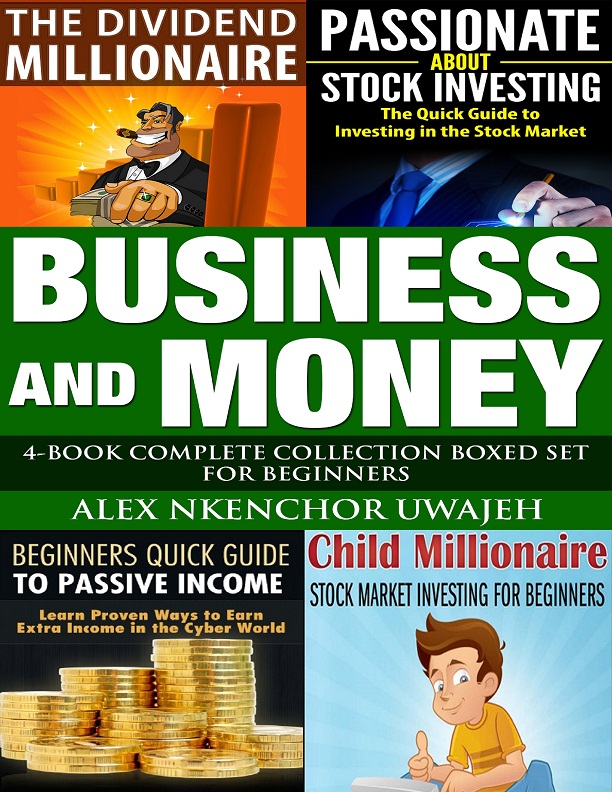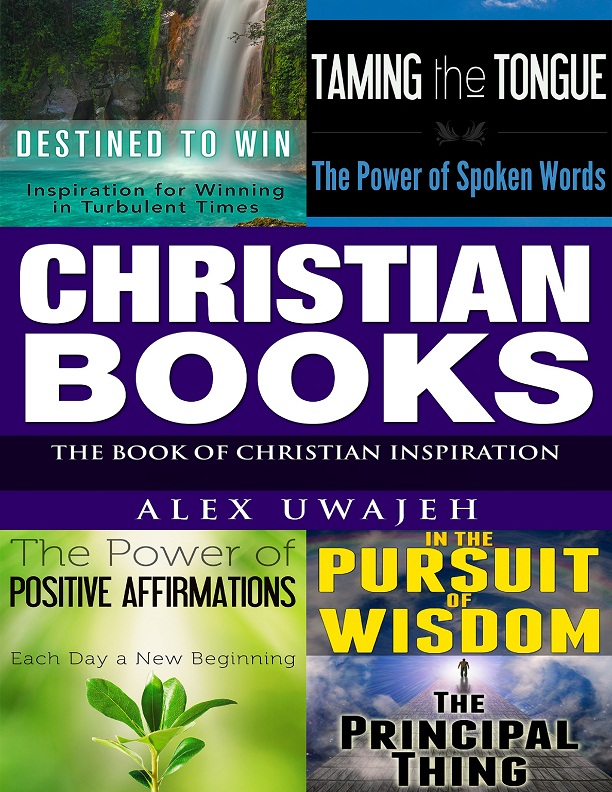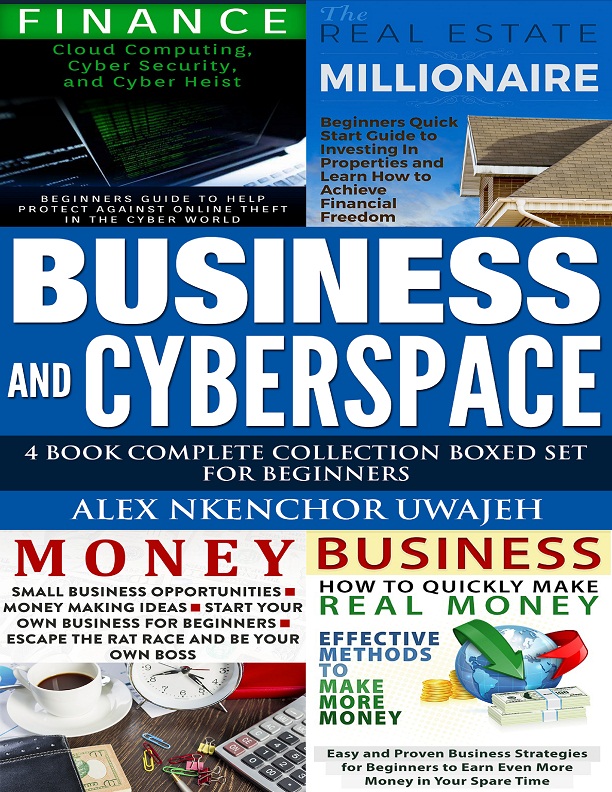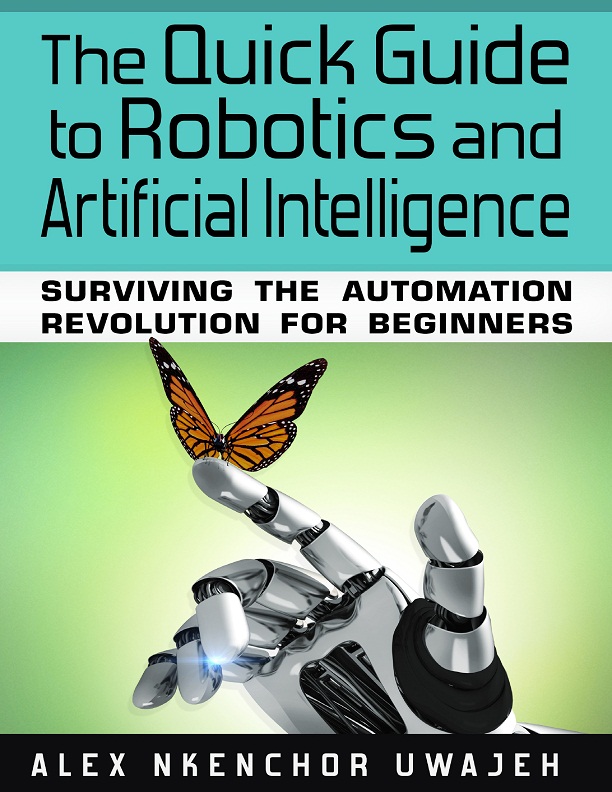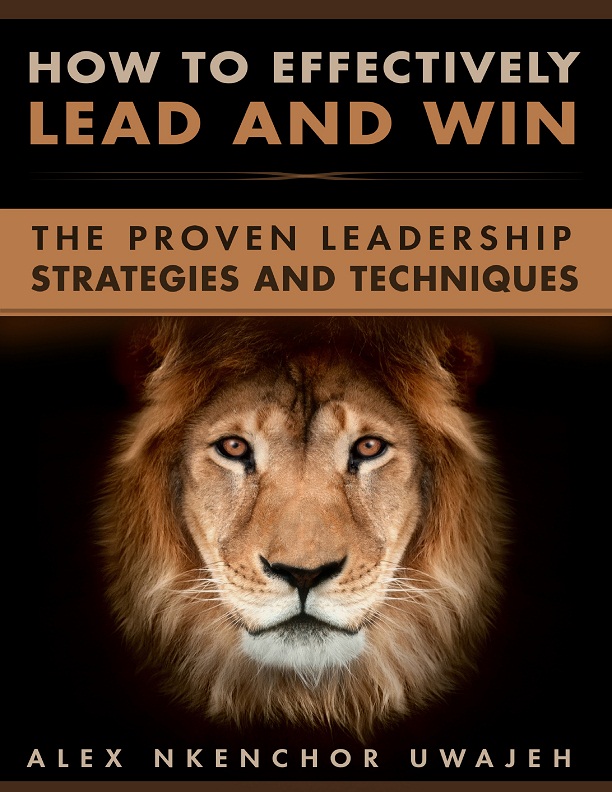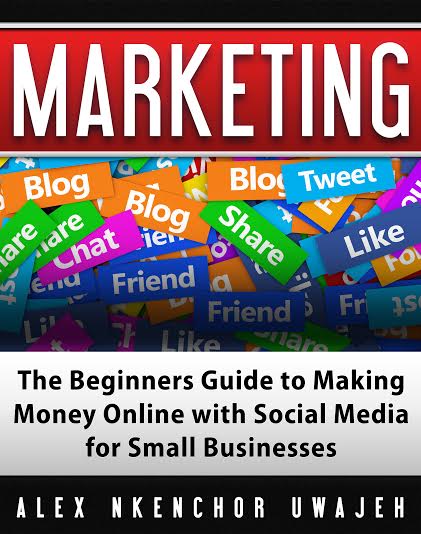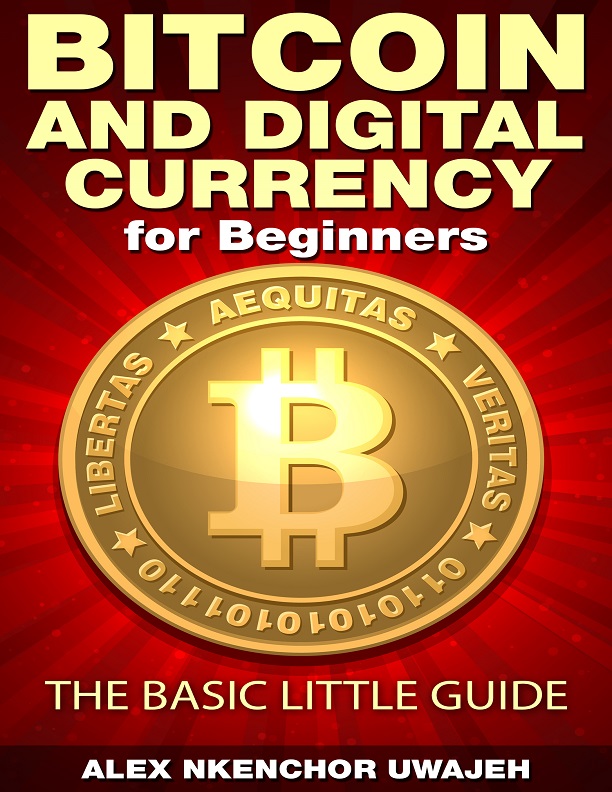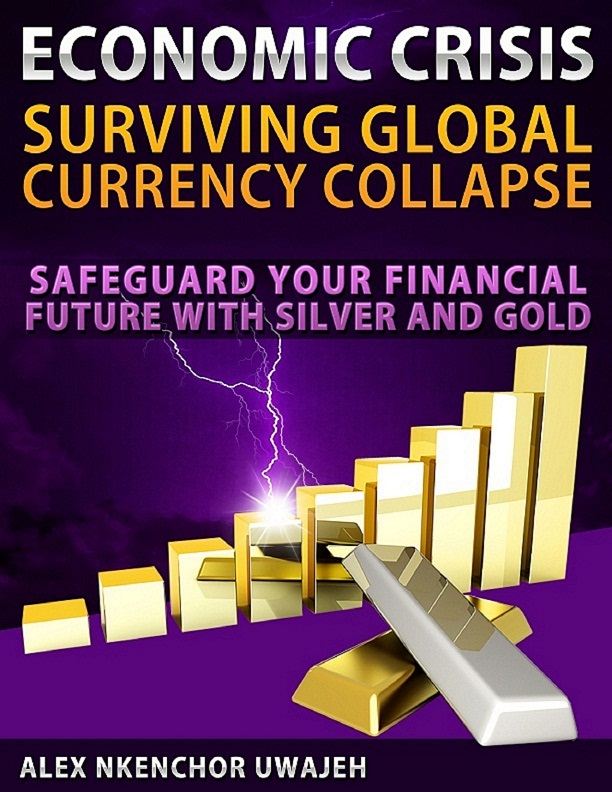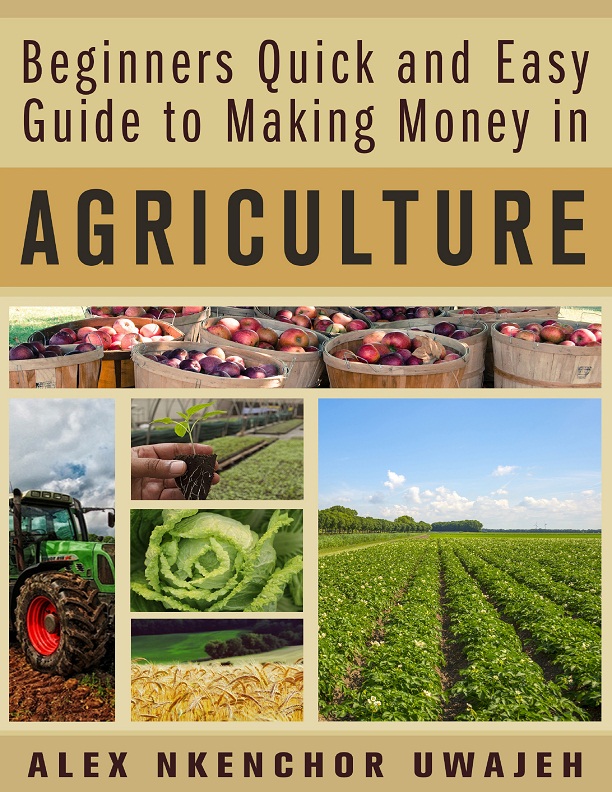 Browse my Google Playstore Books
Want Audible Audio Books? Start Listening Now, 30 Days Free