Helpful Articles





How to Become a Clinical Research Associate: A Comprehensive Guide


Chapter 1: Introduction to Clinical Research Associate (CRA) Role

Overview of the CRA's role in clinical trials
Importance of CRAs in ensuring trial integrity and patient safety
Chapter 2: Understanding Clinical Research

Overview of clinical research and its different phases
Key stakeholders involved in clinical trials
Chapter 3: Educational Background and Skills

Recommended educational qualifications for aspiring CRAs
Essential skills and attributes for success in the role
Chapter 4: Gaining Relevant Experience

Different pathways to gain relevant experience
Internships, volunteer work, or entry-level positions in the healthcare or research industry
Chapter 5: Clinical Research Regulations and Guidelines

Familiarizing with the regulations and guidelines governing clinical research
Ethics and Good Clinical Practice (GCP) principles
Chapter 6: Clinical Trial Protocols

Understanding the components of a clinical trial protocol
Importance of adherence to protocols during trial execution
Chapter 7: Roles and Responsibilities of a CRA

In-depth look at the CRA's day-to-day responsibilities
Collaborating with different stakeholders and teams
Chapter 8: Site Selection and Initiation

Process of selecting clinical trial sites
Activities involved during site initiation visits
Chapter 9: Site Monitoring and Data Collection

Conducting monitoring visits to ensure compliance and data accuracy
Data verification and source document verification (SDV)
Chapter 10: Adverse Event Reporting and Safety Measures

Ensuring patient safety through adverse event reporting and safety measures
The CRA's role in monitoring and reporting adverse events
Chapter 11: Managing Investigational Products

Handling investigational drugs and devices
Ensuring proper storage and distribution
Chapter 12: Data Management and Quality Control

Importance of data integrity and accuracy in clinical trials
Data management and quality control processes
Chapter 13: Closeout and Study Termination

Procedures for closing out a clinical trial
Handling study termination and its implications
Chapter 14: Electronic Data Capture (EDC) Systems

Overview of EDC systems and their usage in clinical trials
Benefits and challenges of using EDC systems
Chapter 15: Building Effective Relationships with Investigators

Strategies for establishing rapport with principal investigators and site staff
Maintaining open communication throughout the trial
Chapter 16: Continuing Education and Professional Development

Importance of ongoing education and training in the field of clinical research
Certification options for CRAs
Chapter 17: Challenges Faced by CRAs

Common challenges encountered in the CRA role
Strategies for overcoming obstacles and maintaining resilience
Chapter 18: Career Progression for CRAs

Advancement opportunities within the CRA profession
Potential career paths in the clinical research industry
Chapter 19: Networking in the Clinical Research Community

Building a strong professional network in the clinical research field
Attending conferences, workshops, and industry events
Chapter 20: Future Trends in Clinical Research

Emerging technologies and trends shaping the future of clinical trials
Impact of artificial intelligence, telemedicine, and decentralized trials
Chapter 21: International Clinical Research Opportunities

Exploring international opportunities for CRAs
Understanding regional regulations and requirements
Chapter 22: Ethical Considerations in Clinical Research

Ethical dilemmas faced by CRAs and how to navigate them
Upholding ethical principles in clinical trials
Chapter 23: Balancing Work-Life in a Demanding Field

Strategies for maintaining a healthy work-life balance as a CRA
Coping with travel and workload demands
Chapter 24: Success Stories of Clinical Research Associates

Inspiring stories of CRAs who have made a significant impact in the field
Lessons to learn from their journeys
Chapter 25: Conclusion and Future Outlook

Chapter 1: Introduction to Clinical Research Associate (CRA) Role

Clinical Research Associates (CRAs) play a pivotal role in the pharmaceutical, biotechnology, and medical device industries by ensuring the successful execution of clinical trials. As a CRA, you will be responsible for monitoring the trial's progress, data collection, and adherence to protocols, ultimately ensuring patient safety and the validity of trial results. This chapter will delve deeper into the essential aspects of the CRA role.

1.1 Importance of Clinical Research Associates in Clinical Trials
Clinical trials are the backbone of drug and medical device development, as well as the evaluation of new treatment options. CRAs are indispensable to these trials because they act as a bridge between the sponsor (pharmaceutical or biotechnology company) and the trial sites (hospitals or research centers).

1.2 CRA's Contribution to Patient Safety
One of the primary responsibilities of a CRA is to prioritize patient safety. CRAs ensure that investigators follow strict protocols and adhere to ethical principles, minimizing potential risks to the trial participants.

1.3 CRA's Role in Data Integrity
Data accuracy is crucial for drawing valid conclusions from clinical trials. CRAs verify and validate the data collected at the trial sites to maintain data integrity, which is essential for regulatory submissions and scientific publications.

1.4 The Evolution of the CRA Profession
The role of CRAs has evolved significantly over the years, from being paper-based and on-site to incorporating technology and virtual monitoring. Understanding this evolution helps aspiring CRAs stay abreast of the latest trends and practices in the industry.

Chapter 2: Understanding Clinical Research

2.1 Phases of Clinical Trials
Clinical trials are conducted in different phases, each serving a specific purpose in drug development. This section explains the distinct phases - Phase I to Phase IV - and the objectives of each phase.

2.2 Key Stakeholders in Clinical Trials
An effective clinical trial involves various stakeholders, such as investigators, sponsors, Institutional Review Boards (IRBs)/Ethics Committees (ECs), Contract Research Organizations (CROs), and regulatory authorities. Understanding their roles and interactions is vital for CRAs.

2.3 Clinical Trial Design
A well-designed clinical trial is critical to obtaining reliable and relevant results. This section covers the elements of a good trial design, such as inclusion/exclusion criteria, randomization, and blinding.

Chapter 3: Educational Background and Skills

3.1 Educational Requirements for Becoming a CRA
While there is no strict prerequisite for becoming a CRA, most employers prefer candidates with a relevant bachelor's or advanced degree in life sciences, pharmacy, nursing, or a related field.

3.2 Essential Skills for CRAs
The CRA role demands a diverse skill set, including attention to detail, strong communication, problem-solving, and time management skills. This section elaborates on the skills that can make a successful CRA.

3.3 Certifications for CRAs
Obtaining certifications, such as the Association of Clinical Research Professionals (ACRP) or Society of Clinical Research Associates (SoCRA), can enhance a CRA's credibility and career prospects.

Chapter 4: Gaining Relevant Experience

4.1 Entry-Level Positions in Clinical Research
Securing entry-level positions, such as clinical research coordinator (CRC) or data entry roles, is an excellent way to gain foundational experience in the clinical research field.

4.2 Internships and Volunteering
Internships and volunteer opportunities provide hands-on experience and networking opportunities in the clinical research industry.

4.3 Importance of Networking for Aspiring CRAs
Building professional relationships with industry professionals can open doors to potential job opportunities and mentorship.

Chapter 5: Clinical Research Regulations and Guidelines

5.1 Overview of Regulatory Authorities
Understanding the roles of regulatory authorities such as the U.S. Food and Drug Administration (FDA) and the European Medicines Agency (EMA) is crucial for compliance with relevant regulations.

5.2 Good Clinical Practice (GCP) Guidelines
GCP guidelines provide a standardized framework for conducting clinical trials. CRAs must be well-versed in these principles to maintain trial quality and integrity.

Chapter 6: Clinical Trial Protocols

6.1 Components of a Clinical Trial Protocol
The clinical trial protocol is the foundation of the study and contains crucial information about the trial's objectives, methodology, and safety measures.

6.2 Review and Approval Process of Protocols
The process of protocol review and approval involves various stakeholders, such as IRBs/ECs and sponsors. CRAs may be involved in this process.

Chapter 7: Roles and Responsibilities of a CRA

7.1 CRA's Role Before the Trial Initiation
Pre-trial responsibilities include site selection, investigator qualification, and ensuring site readiness.

7.2 CRA's Role During the Trial
Monitoring site activities, data collection, source data verification, and maintaining communication with investigators are some of the core responsibilities during the trial.

7.3 CRA's Role in Adverse Event Reporting
CRAs are responsible for promptly reporting adverse events to the sponsor and regulatory authorities, ensuring patient safety.

Chapter 8: Site Selection and Initiation

8.1 Site Selection Criteria
Criteria for selecting trial sites are based on factors such as patient availability, experienced investigators, and necessary facilities.

8.2 Site Initiation Visits (SIV)
The SIV is a crucial step where CRAs educate site staff about the trial protocol, responsibilities, and documentation requirements.

Chapter 9: Site Monitoring and Data Collection

9.1 Importance of Site Monitoring
Site monitoring helps ensure data accuracy, protocol compliance, and patient safety. Different types of monitoring, including on-site, remote, and centralized monitoring, are explored.

9.2 Source Data Verification (SDV)
SDV involves comparing source documents with the data entered into the trial database to maintain data accuracy.

Chapter 10: Adverse Event Reporting and Safety Measures

10.1 Adverse Event (AE) Reporting Process
CRAs play a vital role in the timely reporting of adverse events and ensuring adequate documentation.

10.2 Safety Measures and Risk Mitigation
Preventing and mitigating potential risks to trial participants is a critical aspect of the CRA role.

Chapter 11: Managing Investigational Products

11.1 Investigational Product Management
CRAs ensure the proper handling, storage, distribution, and accountability of investigational drugs or devices at the trial sites.

11.2 Temperature Excursions and Compliance
Maintaining the appropriate temperature conditions for investigational products is crucial to their efficacy and safety.

Chapter 12: Data Management and Quality Control

12.1 Importance of Data Management
Effective data management is essential for reliable trial results and compliance with regulations.

12.2 Data Quality Control
CRAs implement quality control measures to identify and rectify data discrepancies and errors.

Chapter 13: Closeout and Study Termination

13.1 Closing Out a Clinical Trial
The process of closing a trial involves finalizing documentation and ensuring all trial requirements are met.

13.2 Study Termination Considerations
CRAs must be prepared to handle study termination and address potential implications for the site and participants.

Chapter 14: Electronic Data Capture (EDC) Systems

14.1 Advantages of EDC Systems
EDC systems streamline data collection, improve accuracy, and facilitate real-time monitoring.

14.2 Challenges of EDC Implementation
Understanding the challenges associated with EDC adoption helps CRAs navigate potential issues.

Chapter 15: Building Effective Relationships with Investigators

15.1 Collaborating with Principal Investigators
Maintaining a positive relationship with investigators is crucial for successful trial execution.

15.2 Effective Communication Strategies
CRAs must master effective communication to foster a productive working relationship with investigators and site staff.

Chapter 16: Continuing Education and Professional Development

16.1 Importance of Continuous Learning
Staying updated with the latest developments in clinical research is essential for CRAs.

16.2 Professional Development Opportunities
CRAs can access various training programs, workshops, and conferences to enhance their knowledge and skills.

Chapter 17: Challenges Faced by CRAs

17.1 Site Compliance Challenges
Ensuring site compliance with protocols and regulatory requirements can be a complex task for CRAs.

17.2 Managing Time and Travel Demands
The CRA role often involves frequent travel, leading to potential challenges in maintaining work-life balance.

Chapter 18: Career Progression for CRAs

18.1 Advancement Opportunities
CRAs can progress to more senior roles, such as Lead CRA, Clinical Project Manager, or Clinical Research Manager.

18.2 Transitioning to Other Roles in Clinical Research
Exploring lateral moves within the clinical research field allows CRAs to expand their career horizons.

Chapter 19: Networking in the Clinical Research Community

19.1 Networking Benefits for CRAs
Networking can lead to job opportunities, industry insights, and valuable mentorship.

19.2 Attending Conferences and Events
Participating in conferences and industry events is an effective way to build connections in the clinical research community.

Chapter 20: Future Trends in Clinical Research

20.1 Decentralized and Virtual Clinical Trials
The emergence of decentralized trials and virtual technologies is reshaping the future of clinical research.

20.2 Artificial Intelligence (AI) in Clinical Trials
AI applications are transforming data analysis, patient recruitment, and trial efficiency.

Chapter 21: International Clinical Research Opportunities

21.1 Global Clinical Trials
Exploring international opportunities allows CRAs to gain exposure to diverse healthcare systems and regulatory environments.

21.2 Cross-Cultural Considerations
Understanding cultural differences is crucial for successful collaboration in international trials.

Chapter 22: Ethical Considerations in Clinical Research

22.1 Informed Consent Process
CRAs must ensure participants provide informed consent freely and voluntarily.

22.2 Balancing Ethical Obligations and Study Objectives
CRAs face ethical dilemmas when considering participant welfare and trial requirements.

Chapter 23: Balancing Work-Life in a Demanding Field

23.1 Managing Travel Demands
Strategies for coping with frequent travel while maintaining personal commitments.

23.2 Self-Care and Stress Management
The importance of self-care to prevent burnout and maintain well-being in the demanding CRA role.

Chapter 24: Success Stories of Clinical Research Associates

24.1 CRAs Making a Difference
Inspiring stories of CRAs who have contributed significantly to successful clinical trials.

24.2 Lessons from Accomplished CRAs
Learning from the experiences and wisdom of successful CRAs can offer valuable insights to aspiring professionals.

Chapter 25: Conclusion and Future Outlook

25.1 Recapitulation of Key Takeaways
Summarizing the essential points covered in the article to reinforce the learning.

25.2 Encouragement for Aspiring CRAs
A final word of encouragement for individuals pursuing a career as a Clinical Research Associate.


Featured books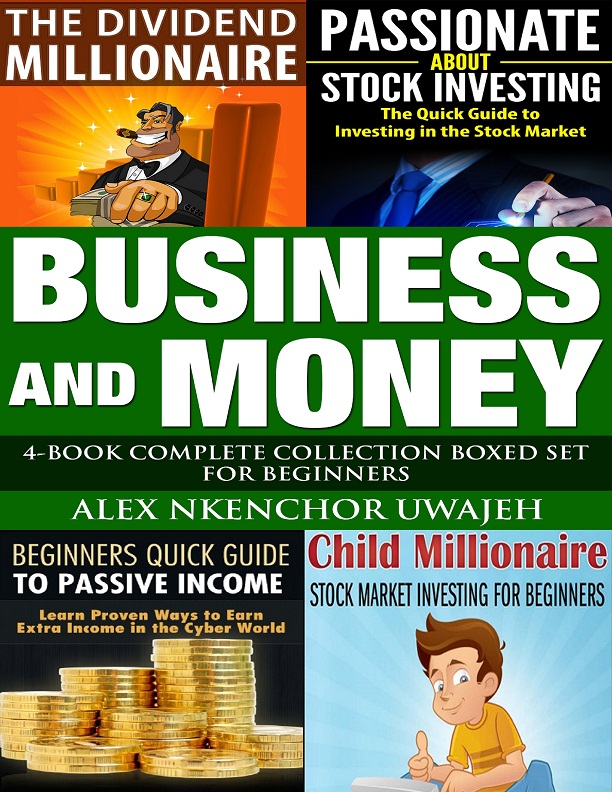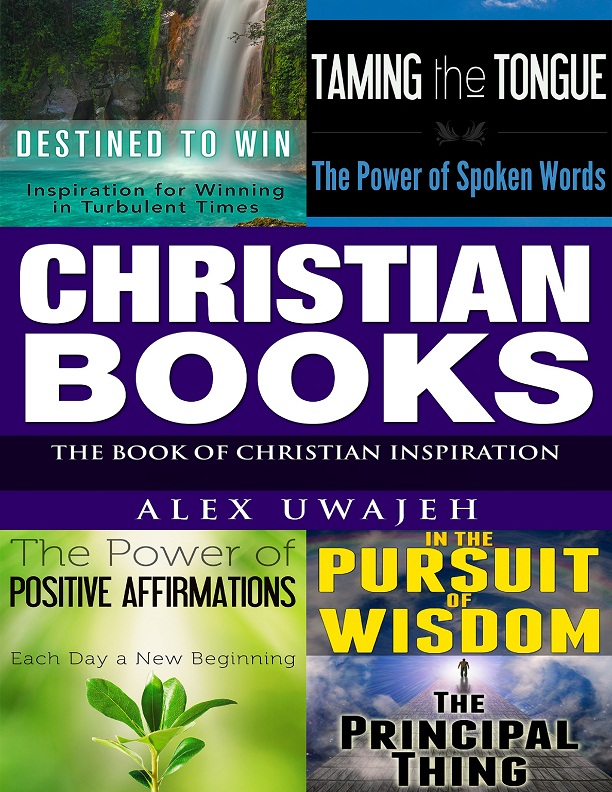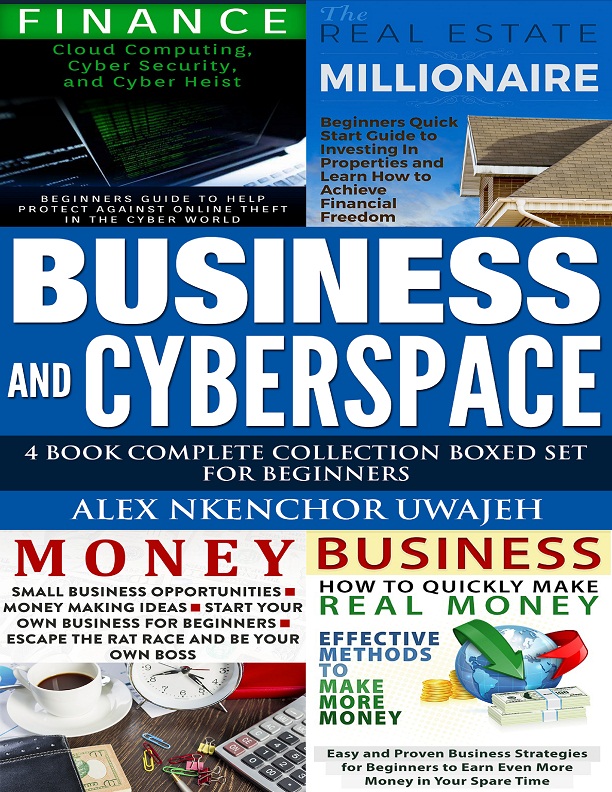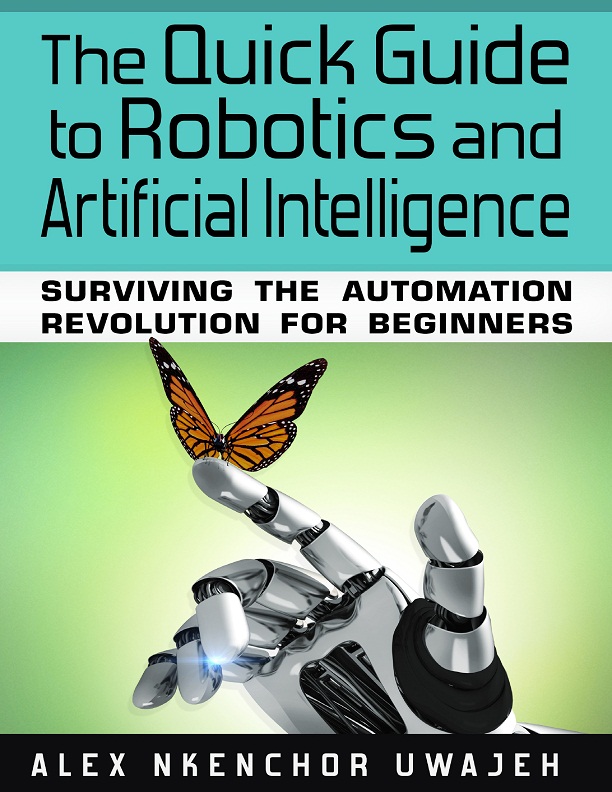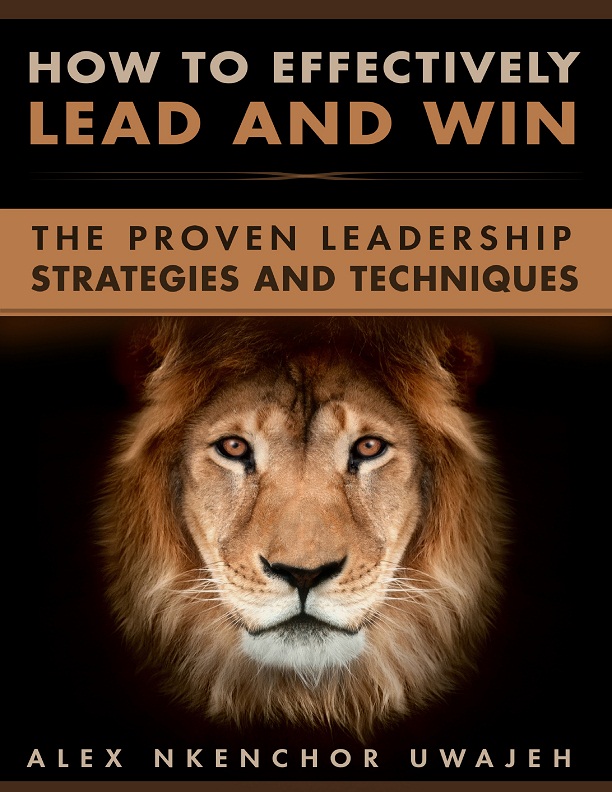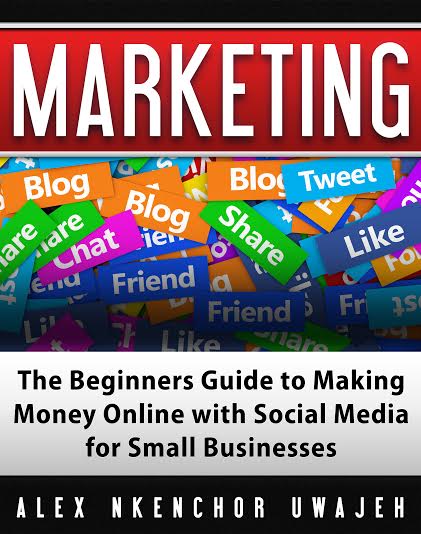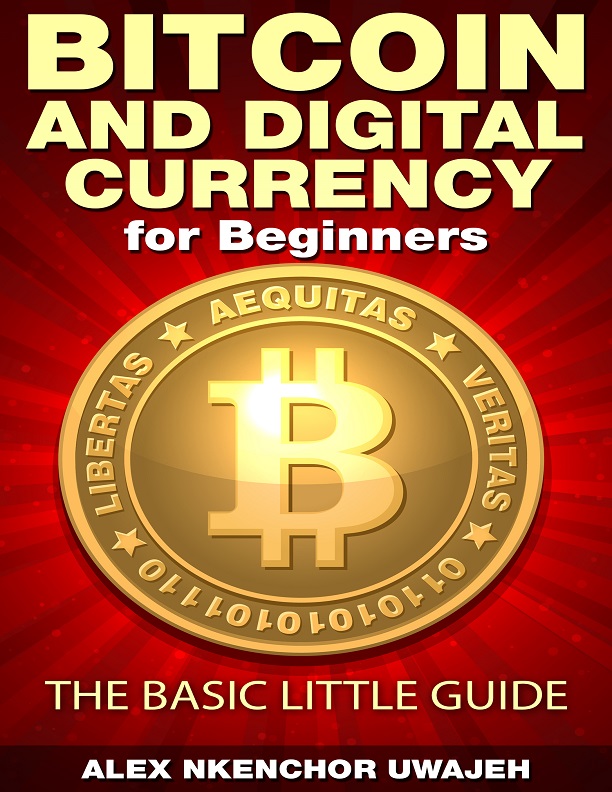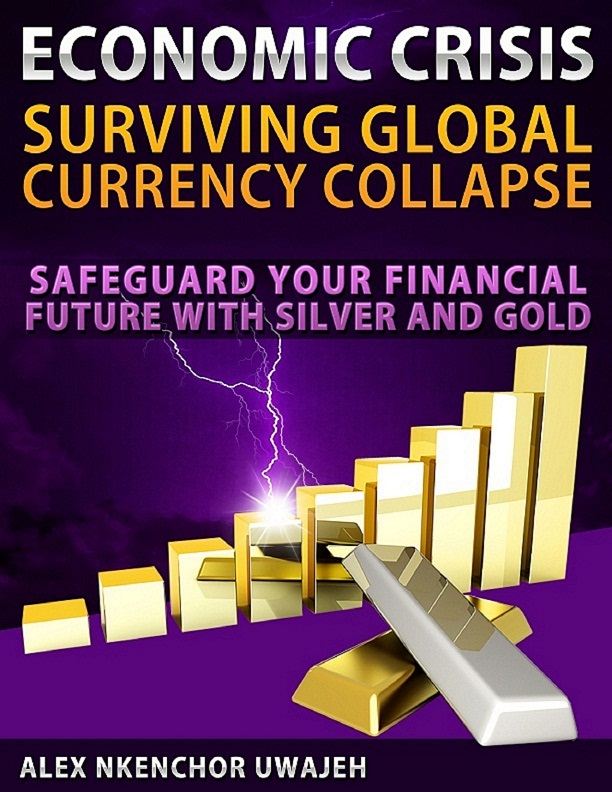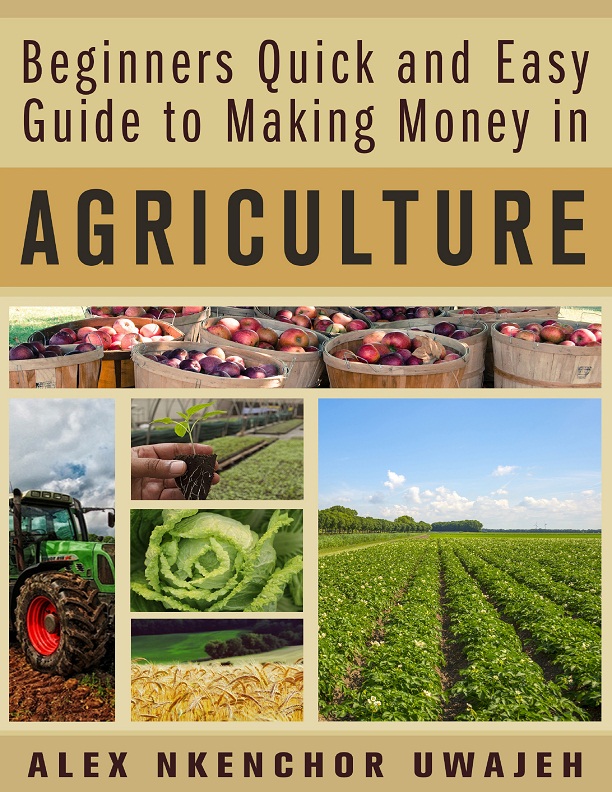 Browse my Google Playstore Books
Want Audible Audio Books? Start Listening Now, 30 Days Free