Helpful Articles





Best Farm Dog Breeds: 25 Canine Companions for Productive Agriculture


Chapter 1: Introduction to Farm Dogs

Understanding the role of farm dogs in agricultural settings.
The qualities that make a dog well-suited for farm work.
Chapter 2: Border Collie

Known for their exceptional herding skills and intelligence.
How Border Collies excel in managing livestock on farms.
Chapter 3: Australian Shepherd

An agile and versatile herding breed with strong work ethic.
Their unique coat and physical traits that aid in farm tasks.
Chapter 4: Great Pyrenees

A formidable guardian of livestock against predators.
Their gentle nature and adaptability as farm protectors.
Chapter 5: Anatolian Shepherd

Originating from Turkey, these dogs are excellent livestock guardians.
Their imposing presence and loyalty to their herds.
Chapter 6: Belgian Malinois

A versatile breed with intelligence and obedience.
How they assist in various farm duties and security tasks.
Chapter 7: German Shepherd

Renowned for their versatility and loyalty.
How German Shepherds serve as reliable farm helpers.
Chapter 8: English Shepherd

A traditional American breed with strong herding instincts.
Their intelligence and ability to handle a wide range of tasks.
Chapter 9: Australian Cattle Dog

Cattle herding specialists known for their endurance.
How they excel in farm management and herding duties.
Chapter 10: Bernese Mountain Dog

A gentle giant with a natural aptitude for draft work.
Their role as draft dogs and farm companions.
Chapter 11: Old English Sheepdog

A distinctive-looking herding breed with a keen sense of responsibility.
How they contribute to farm life as herders and companions.
Chapter 12: Catahoula Leopard Dog

Originally bred for hunting and herding livestock.
Their adaptability and skills in farm environments.
Chapter 13: Kuvasz

A Hungarian breed renowned for their livestock guardian abilities.
How Kuvasz dogs protect and defend farm animals.
Chapter 14: Beauceron

A versatile French herding breed with a protective nature.
Their contributions to farm work and livestock management.
Chapter 15: Shetland Sheepdog

A small herding breed with a big work ethic.
How Shetland Sheepdogs assist on farms with smaller livestock.
Chapter 16: Pembroke Welsh Corgi

Corgis may be small, but they are excellent herders.
Their agility and tenacity in farm tasks.
Chapter 17: Collie

Known for their devotion and loyalty to their owners.
How Collies contribute to farm life as guardians and workers.
Chapter 18: Icelandic Sheepdog

Bred to handle harsh Icelandic conditions and herd livestock.
Their adaptable nature and role on modern farms.
Chapter 19: Finnish Lapphund

Originally used by the Sami people for herding reindeer.
How they adapt to herding and farm life in various regions.
Chapter 20: Maremma Sheepdog

An Italian guardian breed with a strong protective instinct.
Their role as protectors of livestock on farms.
Chapter 21: Briard

A French herding breed known for their strong herding instincts.
How Briards assist with livestock management.
Chapter 22: Dutch Shepherd

A versatile herding and working dog with agility and intelligence.
Their contributions to farm tasks and security.
Chapter 23: Norwegian Buhund

A spitz-type herding dog with a friendly and loyal demeanor.
How Buhunds excel in herding and farm life.
Chapter 24: Welsh Sheepdog

Often considered the "farm dog of Wales."
Their herding skills and value on Welsh farms.
Chapter 25: Summary and Choosing the Right Farm Dog

Chapter 1: Introduction to Farm Dogs

Farm dogs play a crucial role in agricultural settings, where their natural instincts, intelligence, and work ethic are put to good use. These dogs serve as invaluable companions to farmers, assisting with a wide range of tasks essential for running a productive farm. From herding livestock to guarding the property, these canine companions are true assets in the agricultural world. When choosing a farm dog breed, several factors must be considered, such as the size and type of livestock, the terrain of the farm, and the climate of the region. Each breed has unique characteristics that make them better suited for specific farm duties.

Chapter 2: Border Collie

The Border Collie is a highly intelligent and energetic breed known for its exceptional herding abilities. Originally developed in the border regions of Scotland and England, these dogs are renowned for their agility, quick thinking, and intense focus. Border Collies are natural herders and can efficiently manage livestock with their instinctive eye and stalk behavior. Their ability to gather, drive, and pen livestock makes them indispensable on farms with sheep, cattle, or other herd animals. Due to their high energy levels, Border Collies thrive in active farm environments where they can receive ample mental and physical stimulation.

Chapter 3: Australian Shepherd

The Australian Shepherd, despite its name, was developed in the United States and is another top choice for farm work. This versatile and agile breed is prized for its herding skills and can excel in managing a wide range of livestock, including sheep, cattle, and poultry. Australian Shepherds are highly trainable and have a strong work ethic, making them ideal companions for farmers who require an intelligent and loyal working dog. Additionally, their striking coat patterns and beautiful eyes make them a popular choice for those who appreciate their aesthetic appeal.

Chapter 4: Great Pyrenees

The Great Pyrenees, also known as the Pyrenean Mountain Dog, is a majestic and imposing breed that hails from the Pyrenees mountains of France and Spain. As natural livestock guardians, Great Pyrenees dogs are known for their calm and gentle demeanor with the animals they protect while being fiercely protective against predators. Their massive size and thick, weather-resistant coat make them well-suited to withstand harsh weather conditions, making them a valuable asset for farmers in mountainous and colder regions.

Chapter 5: Anatolian Shepherd

Originating from Turkey, the Anatolian Shepherd is a powerful and independent breed renowned for its exceptional livestock guarding abilities. These dogs have been bred for centuries to protect livestock, particularly sheep and goats, from predators like wolves and bears. Anatolian Shepherds are fearless and highly devoted to their charges, making them ideal guardians for large open-range farms and those in areas with a significant predator presence.

Chapter 6: Belgian Malinois

Belgian Malinois is a versatile breed that excels not only in police and military work but also in various farm duties. Known for their high intelligence, endurance, and agility, these dogs can assist farmers in herding livestock, protecting the property, and even performing search and rescue tasks. Belgian Malinois thrive in mentally and physically stimulating environments and require consistent training and socialization to become reliable farm workers.

Chapter 7: German Shepherd

German Shepherds are widely recognized for their intelligence, versatility, and loyalty, making them excellent candidates for farm work. With a long history of working alongside humans, German Shepherds can handle tasks like herding, protection, and search and rescue. These dogs form strong bonds with their owners and are willing to go the extra mile to ensure the success and safety of the farm.

Chapter 8: English Shepherd

The English Shepherd is a traditional American breed with a strong herding instinct and a deep sense of responsibility. These dogs are well-regarded for their versatility and adaptability, as they can handle a wide range of farm tasks, including herding, ratting, and guarding the homestead. English Shepherds have an innate ability to assess situations and make independent decisions, making them reliable working partners for farmers.

Chapter 9: Australian Cattle Dog

As the name suggests, the Australian Cattle Dog (ACD) was bred specifically for herding cattle in the rugged Australian outback. This breed is highly intelligent, tenacious, and possesses an unyielding work ethic. Australian Cattle Dogs use their natural nipping and heeling instincts to move cattle efficiently and are particularly skilled at handling stubborn livestock. They are well-suited for farms with large herds of cattle and can be trained to perform various tasks, including obedience, agility, and search and rescue work.

Chapter 10: Bernese Mountain Dog

The Bernese Mountain Dog is a gentle giant originally from Switzerland, where it was used as a draft dog for pulling carts and herding cattle. Their calm and affectionate nature makes them excellent companions on the farm, while their strength and endurance allow them to assist with pulling carts, hauling firewood, and transporting goods around the property. Bernese Mountain Dogs are also natural watchdogs and will alert their owners to any potential threats.

Chapter 11: Old English Sheepdog

The Old English Sheepdog, or "Bobtail," is easily recognizable by its long, shaggy coat and distinctive appearance. Bred for herding sheep, this breed is known for its intelligence and protective nature. Old English Sheepdogs are adaptable and can work well with a variety of livestock, making them valuable assets for farmers with diverse animal populations. Their friendly and sociable demeanor also makes them wonderful companions for farm families.

Chapter 12: Catahoula Leopard Dog

The Catahoula Leopard Dog, also known as the Catahoula Cur, is a versatile breed that originated in Louisiana, USA. Historically used for hunting and herding livestock, Catahoulas are known for their striking coat patterns and captivating "cracked glass" eyes. These dogs are highly intelligent, assertive, and resourceful, making them well-suited for working in challenging farm environments.

Chapter 13: Kuvasz

Hailing from Hungary, the Kuvasz is a large, majestic breed renowned for its strong protective instincts and loyalty. Bred as livestock guardians, Kuvasz dogs form deep bonds with the animals they protect and are vigilant against any potential threats. They are calm and composed, but quick to react if they sense danger, making them exceptional watchdogs on the farm.

Chapter 14: Beauceron

The Beauceron is a herding breed hailing from France, known for its striking black and tan coat and versatility in various farm tasks. These dogs are intelligent, obedient, and excel at herding and protecting livestock. Beaucerons are confident and self-assured, making them reliable working dogs for farmers who value agility and versatility in their canine companions.

Chapter 15: Shetland Sheepdog

Despite their small size, Shetland Sheepdogs, or Shelties, are skilled herders with an impressive work ethic. Developed in the Shetland Islands of Scotland, these dogs are agile and well-suited for herding smaller livestock, such as sheep and poultry. Shelties are highly trainable and excel in obedience and agility, making them not only useful farm workers but also excellent competitors in dog sports.

Chapter 16: Pembroke Welsh Corgi

Corgis may be small in stature, but they are big on herding ability. With their long history as cattle and sheep herders in Wales, Pembroke Welsh Corgis have developed a strong instinct for herding and can efficiently move livestock. Their low center of gravity allows them to nip at the heels of larger animals without getting in the way, making them valuable herding assistants on smaller farms.

Chapter 17: Collie

Collies have a storied history as herding dogs, and they have earned their place as loyal and dependable farm companions. Developed in Scotland, these dogs are known for their devotion to their owners and their herding instincts. Collies are excellent at managing livestock and can be gentle yet assertive, making them an ideal choice for farmers with a variety of animals to manage.

Chapter 18: Icelandic Sheepdog

As the only native breed of Iceland, the Icelandic Sheepdog has a long history of herding sheep in its homeland's challenging terrain. These dogs are intelligent, alert, and possess a strong work ethic. Icelandic Sheepdogs can handle harsh weather conditions and are adaptable to a variety of farm tasks, making them versatile and reliable farm workers.

Chapter 19: Finnish Lapphund

The Finnish Lapphund is an ancient breed that originated in Lapland and was traditionally used by the Sami people for herding reindeer. With a friendly and loyal temperament, these dogs are well-suited for herding and guarding tasks on modern farms. Finnish Lapphunds have a thick, weather-resistant coat that allows them to thrive in colder climates, making them excellent companions in Northern regions.

Chapter 20: Maremma Sheepdog

Originating from Italy, the Maremma Sheepdog is an ancient guardian breed well-known for its protective nature. Bred to protect livestock from predators, these dogs are fearless and steadfast in their devotion to the animals under their care. Maremmas form strong bonds with their herds and will take on the responsibility of protecting them with unwavering dedication.

Chapter 21: Briard

The Briard, or Berger de Brie, is a French herding breed with a long history of serving farmers. These dogs are not only skilled herders but also excellent at guarding the farm and its inhabitants. Briards are known for their gentle and protective nature, making them ideal working and family dogs. Their distinctive, long, and wavy coat requires regular grooming but adds to their unique charm.

Chapter 22: Dutch Shepherd

The Dutch Shepherd is a versatile herding and working breed hailing from the Netherlands. These dogs are known for their agility, intelligence, and versatility in various farm tasks. They have a strong work ethic and excel in herding and protection work. Dutch Shepherds are also popular for police and military work due to their trainability and high drive.

Chapter 23: Norwegian Buhund

The Norwegian Buhund is a spitz-type herding dog that originated in Norway. With a friendly and loyal demeanor, these dogs are natural herders and are known for their versatility in farm tasks. Norwegian Buhunds excel in managing livestock, especially sheep and cattle. Their adaptability allows them to thrive in various climates and terrains, making them suitable for a wide range of farming environments.

Chapter 24: Welsh Sheepdog

Known as the "farm dog of Wales," the Welsh Sheepdog is a traditional herding breed with a long history of working on Welsh farms. These dogs have been selectively bred for their herding instincts and ability to manage livestock effectively. Welsh Sheepdogs are intelligent, obedient, and have a strong desire to please, making them loyal and devoted working companions.

Chapter 25: Summary and Choosing the Right Farm Dog

In summary, there is a diverse array of dog breeds that can excel in various farm tasks, from herding and guarding livestock to assisting with draft work and other farm duties. When choosing the right farm dog breed, it's essential to consider the specific needs of the farm, the type of livestock being managed, and the climate and terrain of the region. The best farm dog is one that matches the farmer's requirements, whether it be a highly intelligent and agile herding dog, a dependable livestock guardian, or a versatile all-around working dog.

Farmers should also consider the temperament and energy level of the breed, as well as the dog's compatibility with family members and other animals on the farm. Adequate training and socialization are crucial for developing a well-behaved and reliable farm dog. Finally, responsible ownership and proper care are essential for maintaining a healthy and happy working relationship between the farmer and their loyal canine companion on the farm.


Featured books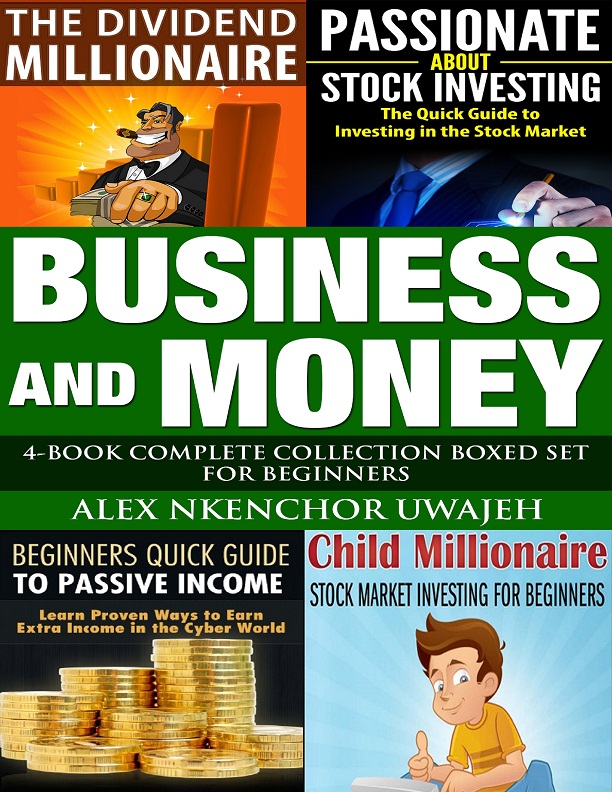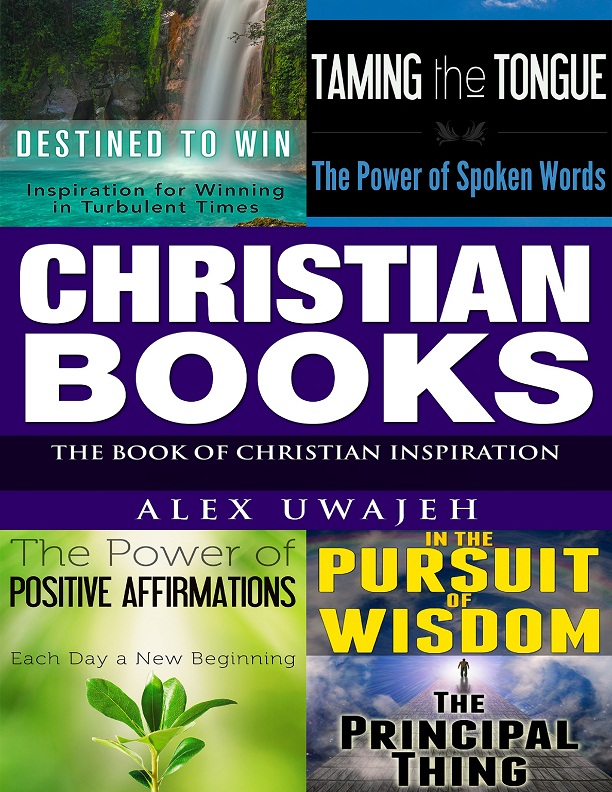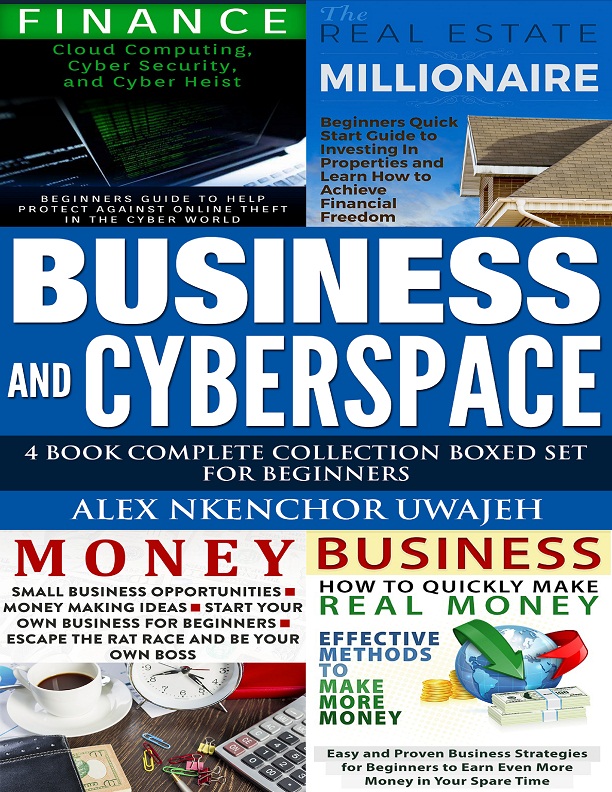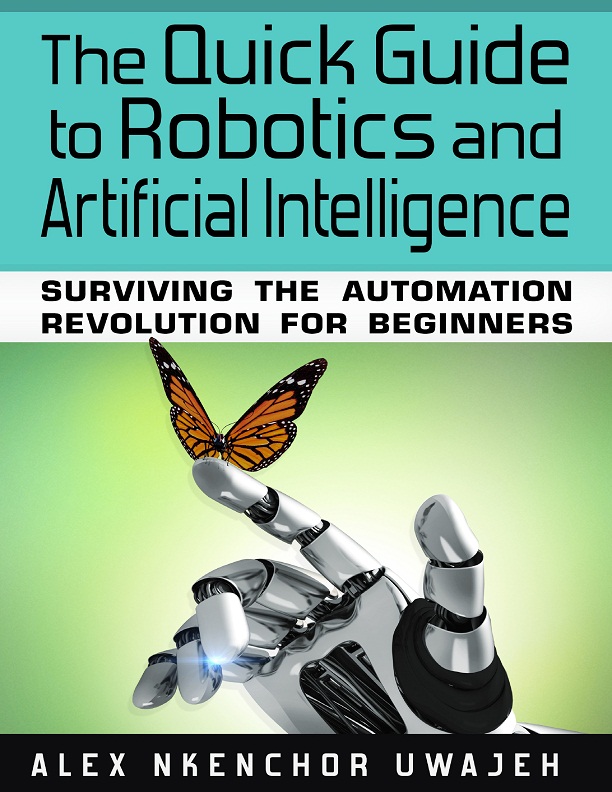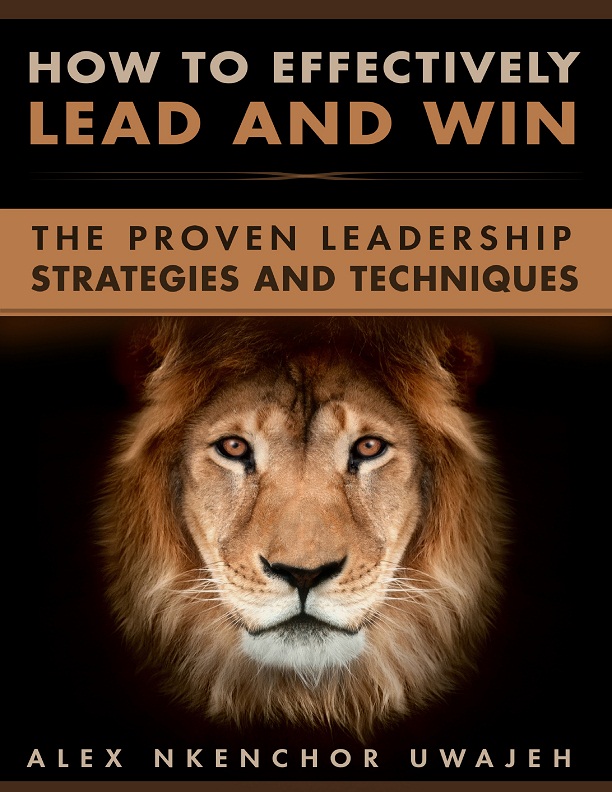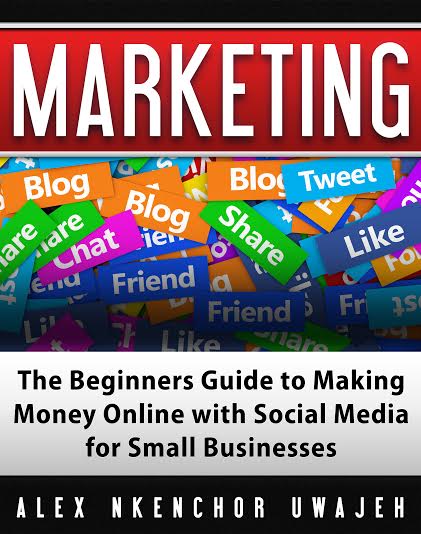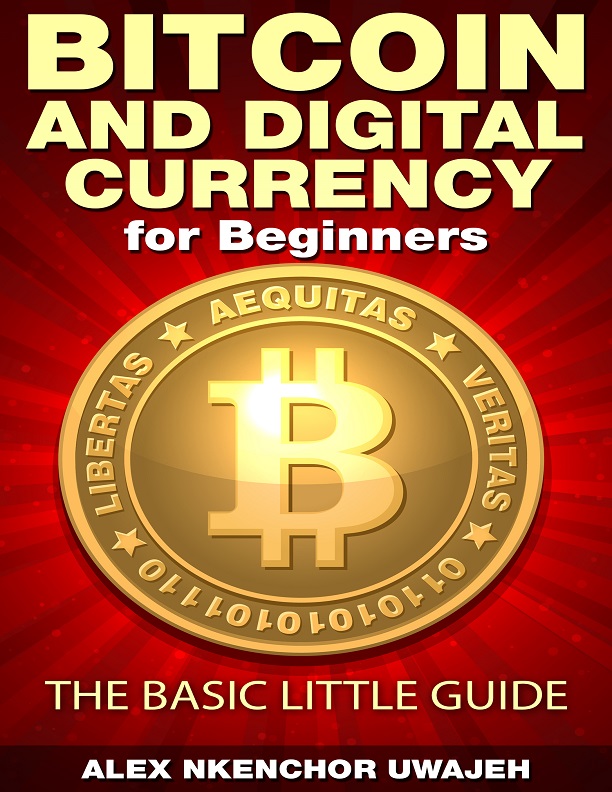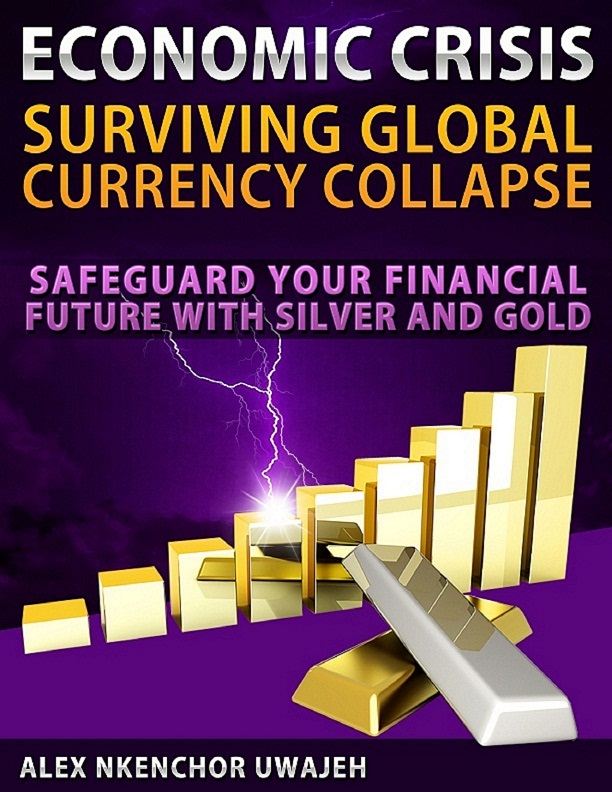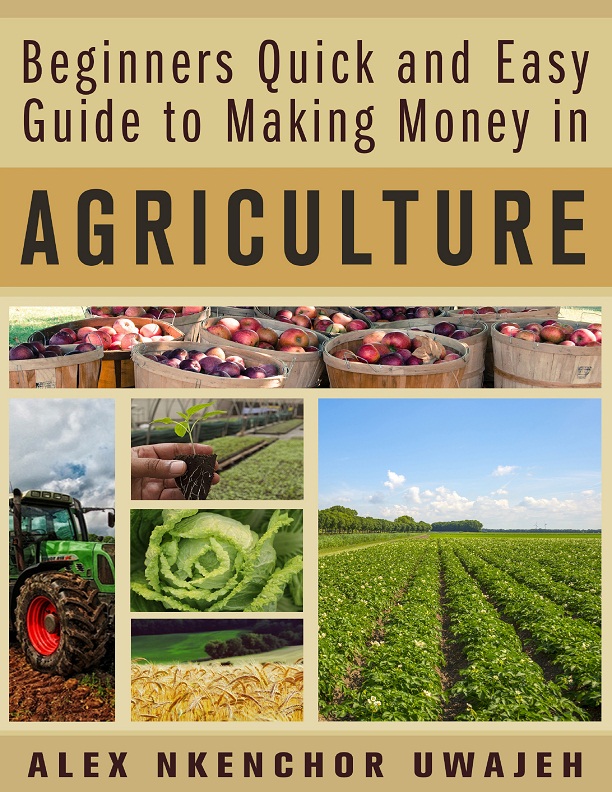 Browse my Google Playstore Books
Want Audible Audio Books? Start Listening Now, 30 Days Free