Helpful Articles





Citizenship by Investment Schemes: A Comprehensive Overview


Chapter 1: Introduction
1.1 What is Citizenship by Investment?
1.2 Historical Background and Development
1.3 Motives and Benefits of Citizenship by Investment

Chapter 2: Types of Citizenship by Investment Programs
2.1 Economic Citizenship Programs
2.2 Real Estate Investment Programs
2.3 Government Bonds and Securities Programs
2.4 Entrepreneurship and Business Investment Programs

Chapter 3: Leading Countries Offering Citizenship by Investment
3.1 Caribbean Nations: Dominica, Antigua and Barbuda, St. Kitts and Nevis, Grenada, St. Lucia
3.2 European Countries: Malta, Cyprus, Portugal, Bulgaria
3.3 Pacific Nations: Vanuatu

Chapter 4: Eligibility and Requirements
4.1 Financial Criteria
4.2 Due Diligence and Background Checks
4.3 Residency Requirements
4.4 Citizenship Application Process

Chapter 5: Economic Impact and Investment Inflows
5.1 Stimulating Economic Growth
5.2 Boosting Foreign Direct Investment (FDI)
5.3 Job Creation and Infrastructure Development

Chapter 6: Controversies and Criticisms
6.1 Risk of Money Laundering and Tax Evasion
6.2 Ethical Concerns: Selling Citizenship vs. Earning It
6.3 Impact on National Identity and Social Cohesion

Chapter 7: Citizenship by Investment vs. Traditional Immigration
7.1 Contrasting Concepts and Processes
7.2 Comparative Analysis of Advantages and Disadvantages

Chapter 8: Global Regulatory Landscape
8.1 OECD and EU Regulations
8.2 KYC/AML Compliance and Enhanced Due Diligence
8.3 Transparency and Reporting Standards

Chapter 9: CBI Programs and International Relations
9.1 Diplomatic Implications
9.2 Diplomatic Tensions and Conflicts

Chapter 10: Taxation and Financial Considerations
10.1 Tax Planning and Double Taxation Agreements
10.2 Wealth Management and Offshore Investments

Chapter 11: Case Studies of Successful Applicants
11.1 Personal Stories of Citizenship by Investment Recipients
11.2 Successes and Challenges Faced After Obtaining Citizenship

Chapter 12: The Role of Intermediaries and Agencies
12.1 Consultancy Services and Legal Representation
12.2 Accredited Agents and Due Diligence Providers

Chapter 13: Second Passport for Travel Freedom
13.1 Visa-Free Travel and Mobility Benefits
13.2 Comparison with Other Travel Documents

Chapter 14: Impact on Real Estate Markets
14.1 Real Estate Investment Trends
14.2 Effects on Property Prices and Housing Market

Chapter 15: Philanthropy and Socioeconomic Contributions
15.1 Investment in Social and Cultural Projects
15.2 Corporate Social Responsibility Initiatives

Chapter 16: Future Trends and Forecast
16.1 Emerging Markets and New Players
16.2 Potential Changes in Regulations and Policies

Chapter 17: Investor Migration and Global Citizenship Trends
17.1 The Rise of Investor Migration
17.2 Shifting Perspectives on Global Citizenship

Chapter 18: Security and Border Control Considerations
18.1 Strengthening Border Security Measures
18.2 Balancing Openness and National Security

Chapter 19: Renunciation of Previous Citizenship
19.1 Dual Citizenship and Renunciation Process
19.2 Reasons and Implications for Renunciation

Chapter 20: Case Studies of Failed Programs
20.1 Lessons Learned from Past Failures
20.2 Identifying Warning Signs for Potential Issues

Chapter 21: Citizenship by Investment and Wealth Inequality
21.1 Addressing Economic Disparities
21.2 Ethical Investment and Responsible Capitalism

Chapter 22: Environmental Impact and Sustainability
22.1 Sustainable Development Goals (SDGs)
22.2 Environmental Consciousness in Investment Decisions

Chapter 23: Access to Education and Healthcare
23.1 Advantages of Global Citizenship in Education
23.2 Healthcare Benefits for Second Citizens

Chapter 24: Prospects for Global Harmonization
24.1 Collaborative Efforts Towards Standardization
24.2 Challenges in Achieving Harmonization

Chapter 25: Conclusion
25.1 Summarizing the Impact of Citizenship by Investment Schemes
25.2 Future Outlook and Ethical Considerations

Chapter 1: Introduction

1.1 What is Citizenship by Investment?
Citizenship by Investment (CBI) is a legal practice that allows foreign individuals to acquire citizenship or permanent residency in a country by making a significant financial investment in that nation's economy. In exchange for the investment, the applicant and their family members typically gain the right to live, work, study, and enjoy various benefits and privileges offered to citizens of that country. The concept of CBI has gained popularity over the years as a means for countries to attract foreign capital, stimulate economic growth, and address demographic challenges.

1.2 Historical Background and Development
The origins of citizenship by investment can be traced back to the 1980s when several Caribbean nations began offering economic citizenship programs to attract foreign investment. The first country to introduce such a program was St. Kitts and Nevis, launching its program in 1984. Other countries in the Caribbean followed suit, and over time, CBI programs expanded to other regions, including Europe and the Pacific.

1.3 Motives and Benefits of Citizenship by Investment
Countries offer citizenship by investment programs for various reasons, including boosting their economies, creating employment opportunities, and increasing foreign direct investment (FDI). These programs provide a valuable source of revenue for participating nations, which can be utilized for infrastructure development, education, healthcare, and other public services.

For investors, CBI offers several advantages, such as visa-free or visa-on-arrival travel to numerous countries, tax planning opportunities, access to high-quality education and healthcare systems, and the ability to establish business operations in a foreign market.

Chapter 2: Types of Citizenship by Investment Programs

2.1 Economic Citizenship Programs
Under economic citizenship programs, applicants directly contribute to a government fund or a national development program. The funds collected are used for various public projects, including infrastructure development, education, and healthcare.

2.2 Real Estate Investment Programs
Real estate investment programs require applicants to invest in approved real estate projects, such as luxury properties, resorts, or hotel developments. The investment is typically required to be held for a specific period, usually five years or more.

2.3 Government Bonds and Securities Programs
Government bonds and securities programs involve investing in government-approved financial instruments, such as treasury bonds or securities. The investment is typically required to be held for a specific period, during which the investor earns interest.

2.4 Entrepreneurship and Business Investment Programs
Entrepreneurship and business investment programs require applicants to establish or invest in a qualifying business venture in the host country. These programs aim to stimulate economic growth and job creation through foreign investment.

Chapter 3: Leading Countries Offering Citizenship by Investment

3.1 Caribbean Nations: Dominica, Antigua and Barbuda, St. Kitts and Nevis, Grenada, St. Lucia
The Caribbean region is one of the pioneers in offering citizenship by investment programs. These nations have been successful in attracting foreign investors, particularly in real estate and tourism sectors, by offering visa-free travel to numerous countries and a straightforward application process.

3.2 European Countries: Malta, Cyprus, Portugal, Bulgaria
Several European countries have also implemented citizenship by investment programs, attracting high-net-worth individuals from around the world. Malta's program, for example, provides a pathway to European Union citizenship, allowing individuals to access the benefits of EU membership.

3.3 Pacific Nations: Vanuatu
Vanuatu is one of the Pacific nations that offers a citizenship by investment program. The program has gained popularity due to its simplicity and competitive investment requirements.

Chapter 4: Eligibility and Requirements

4.1 Financial Criteria
Each citizenship by investment program sets specific financial thresholds that applicants must meet to qualify for citizenship. These criteria vary between countries and investment types, and typically include minimum investment amounts, source of funds documentation, and due diligence fees.

4.2 Due Diligence and Background Checks
Applicants are subjected to thorough due diligence and background checks to ensure they do not pose any security risks to the host country. These checks are conducted by specialized firms to verify the applicants' identity, financial history, criminal record, and political affiliations.

4.3 Residency Requirements
Some citizenship by investment programs impose residency requirements, meaning that applicants must spend a certain amount of time in the country before being granted citizenship. Other programs offer immediate citizenship or a fast-track route to it without residency obligations.

4.4 Citizenship Application Process
The application process involves submitting the necessary documents and forms, along with the required investment. The processing time varies among countries, with some programs offering expedited processing for an additional fee.

Chapter 5: Economic Impact and Investment Inflows

5.1 Stimulating Economic Growth
Citizenship by investment programs have been instrumental in promoting economic growth in participating countries. The infusion of foreign capital helps finance various development projects and stimulate economic activity across sectors.

5.2 Boosting Foreign Direct Investment (FDI)
FDI is a crucial factor in the economic development of countries. Citizenship by investment programs attract foreign investors who bring in fresh capital, create jobs, and stimulate business opportunities in the host country.

5.3 Job Creation and Infrastructure Development
The investments made through CBI programs often lead to the creation of new jobs and the development of infrastructure. This economic boost contributes to improved living standards for both citizens and newcomers.

Chapter 6: Controversies and Criticisms

6.1 Risk of Money Laundering and Tax Evasion
One of the main criticisms of CBI programs is the potential risk of attracting individuals seeking to hide illicit funds or evade taxes. Some countries have faced scrutiny over the effectiveness of their due diligence procedures in preventing money laundering.

6.2 Ethical Concerns: Selling Citizenship vs. Earning It
Critics argue that selling citizenship undermines the notion of citizenship as something earned through cultural integration and commitment to a country's values and traditions. This raises ethical questions about the true meaning of citizenship.

6.3 Impact on National Identity and Social Cohesion
CBI programs can influence a nation's cultural fabric and social cohesion by introducing a diverse range of new citizens. Critics worry that rapid changes in demographics might lead to challenges in integrating newcomers into society.

Chapter 7: Citizenship by Investment vs. Traditional Immigration

7.1 Contrasting Concepts and Processes
Citizenship by investment differs from traditional immigration processes where individuals may seek residency or citizenship through work, family reunification, or refugee status. CBI programs provide a more direct and often quicker route to citizenship.

7.2 Comparative Analysis of Advantages and Disadvantages
Comparing the advantages and disadvantages of citizenship by investment and traditional immigration highlights the varying motivations and outcomes of each approach. Evaluating both systems can help countries determine the most suitable immigration policies for their specific needs.

Chapter 8: Global Regulatory Landscape

8.1 OECD and EU Regulations
The Organization for Economic Co-operation and Development (OECD) and the European Union (EU) have expressed concerns about the potential misuse of CBI programs for tax evasion and money laundering. As a result, they have developed guidelines and recommendations for participating countries to strengthen their due diligence processes.

8.2 KYC/AML Compliance and Enhanced Due Diligence
Countries offering CBI programs must adhere to international anti-money laundering (AML) and know-your-customer (KYC) regulations. They are encouraged to conduct enhanced due diligence on applicants from high-risk jurisdictions.

8.3 Transparency and Reporting Standards
Transparency and reporting requirements have become essential elements in the regulation of CBI programs. Countries are expected to share information on program statistics, investments, and the number of successful applicants.

Chapter 9: CBI Programs and International Relations

9.1 Diplomatic Implications
The introduction of CBI programs can have diplomatic implications, particularly when countries adjust their visa policies in response to program implementation. Such decisions can impact diplomatic relations and global mobility.

9.2 Diplomatic Tensions and Conflicts
In some cases, the implementation of CBI programs has caused diplomatic tensions between countries due to concerns about security risks, economic competition, and perceptions of "selling" citizenship.

Chapter 10: Taxation and Financial Considerations

10.1 Tax Planning and Double Taxation Agreements
Citizenship by investment can offer tax planning opportunities for high-net-worth individuals seeking to optimize their tax liabilities. However, countries often enter into double taxation agreements to prevent tax evasion and ensure fair taxation of citizens.

10.2 Wealth Management and Offshore Investments
CBI program participants may have access to more favorable wealth management and offshore investment options. This aspect is especially appealing to individuals looking to diversify their financial portfolios.

Chapter 11: Case Studies of Successful Applicants

11.1 Personal Stories of Citizenship by Investment Recipients
Exploring personal stories of successful applicants can shed light on their motivations for seeking citizenship through investment and the impact it has had on their lives.

11.2 Successes and Challenges Faced After Obtaining Citizenship
Success in obtaining a second citizenship through investment can present new opportunities and challenges, such as managing dual citizenship, cultural adaptation, and navigating international tax regulations.

Chapter 12: The Role of Intermediaries and Agencies

12.1 Consultancy Services and Legal Representation
Intermediaries and consultancy firms play a crucial role in assisting applicants throughout the citizenship by investment process. These services may include legal representation, application preparation, and due diligence assistance.

12.2 Accredited Agents and Due Diligence Providers
To maintain program integrity and transparency, many countries only allow applicants to apply through accredited agents or agencies. These agents serve as a bridge between applicants and government authorities, ensuring a thorough due diligence process.

Chapter 13: Second Passport for Travel Freedom

13.1 Visa-Free Travel and Mobility Benefits
One of the primary attractions of CBI programs is the access to visa-free or visa-on-arrival travel to a wide range of countries. This second passport offers greater travel freedom for business and leisure purposes.

13.2 Comparison with Other Travel Documents
Comparing CBI program passports with other travel documents, such as residency permits or ordinary passports, helps prospective applicants understand the mobility advantages they can gain through different investment options.

Chapter 14: Impact on Real Estate Markets

14.1 Real Estate Investment Trends
Real estate investments through CBI programs can significantly impact property markets, leading to increased demand and potential price appreciation.

14.2 Effects on Property Prices and Housing Market
While CBI programs can boost real estate markets, they can also create affordability challenges for local residents, as property prices may surge due to foreign investment.

Chapter 15: Philanthropy and Socioeconomic Contributions

15.1 Investment in Social and Cultural Projects
Some CBI programs encourage applicants to invest part of their funds in social and cultural projects that benefit the local community. These investments can have a positive impact on social development and cultural preservation.

15.2 Corporate Social Responsibility Initiatives
CBI program participants, particularly those who establish businesses, can contribute to corporate social responsibility initiatives, positively impacting the host country's social and environmental initiatives.

Chapter 16: Future Trends and Forecast

16.1 Emerging Markets and New Players
As the demand for CBI programs continues to grow, new countries may emerge as key players in the industry, offering unique investment opportunities and attractive benefits.

16.2 Potential Changes in Regulations and Policies
Global developments, such as changes in international tax laws or geopolitical dynamics, may influence the regulations and policies of CBI programs. Governments might adapt their programs to meet evolving standards and requirements.

Chapter 17: Investor Migration and Global Citizenship Trends

17.1 The Rise of Investor Migration
The growing interest in citizenship by investment reflects broader trends in investor migration, where high-net-worth individuals seek to secure their wealth and mobility through alternative citizenship options.

17.2 Shifting Perspectives on Global Citizenship
Citizenship by investment is part of a broader shift in how citizenship is perceived, moving towards a more flexible and inclusive notion of global citizenship.

Chapter 18: Security and Border Control Considerations

18.1 Strengthening Border Security Measures
As the number of individuals obtaining citizenship through investment increases, countries may need to review their border security measures to ensure safety and proper documentation of travelers.

18.2 Balancing Openness and National Security
Governments must strike a balance between maintaining an open and welcoming environment for investors while safeguarding national security and preventing potential risks associated with the misuse of CBI programs.

Chapter 19: Renunciation of Previous Citizenship

19.1 Dual Citizenship and Renunciation Process
Some countries permit dual citizenship, while others require applicants to renounce their previous citizenship before receiving their new nationality. Understanding the process and implications of renunciation is crucial for applicants considering citizenship by investment.

19.2 Reasons and Implications for Renunciation
Applicants may choose to renounce their previous citizenship for various reasons, such as tax planning, visa-free travel, or simplifying estate planning. However, renunciation also raises considerations related to identity and ties to the home country.

Chapter 20: Case Studies of Failed Programs

20.1 Lessons Learned from Past Failures
Examining instances where CBI programs faced challenges or were discontinued offers valuable insights into the potential pitfalls and risks that countries must address to ensure program sustainability.

20.2 Identifying Warning Signs for Potential Issues
Analyzing the factors that led to the failure of certain CBI programs can help countries avoid similar pitfalls and design more effective and robust programs.

Chapter 21: Citizenship by Investment and Wealth Inequality

21.1 Addressing Economic Disparities
Critics argue that CBI programs may exacerbate wealth inequality by primarily benefiting wealthy individuals who can afford the investment, while the broader population might not experience substantial economic improvements.

21.2 Ethical Investment and Responsible Capitalism
Countries implementing CBI programs may consider incorporating mechanisms to ensure that the economic benefits are shared more broadly across society and address issues related to wealth concentration.

Chapter 22: Environmental Impact and Sustainability

22.1 Sustainable Development Goals (SDGs)
Aligning CBI programs with the United Nations' Sustainable Development Goals (SDGs) can help countries integrate sustainability and environmental responsibility into their investment strategies.

22.2 Environmental Consciousness in Investment Decisions
Promoting eco-friendly and sustainable investments can contribute to environmentally responsible development and support the long-term well-being of host countries.

Chapter 23: Access to Education and Healthcare

23.1 Advantages of Global Citizenship in Education
Citizenship by investment opens up access to high-quality education in top-ranking universities and schools, offering families a broader range of educational opportunities.

23.2 Healthcare Benefits for Second Citizens
Access to world-class healthcare facilities is another advantage that CBI program participants may enjoy, contributing to a higher quality of life for themselves and their families.

Chapter 24: Prospects for Global Harmonization

24.1 Collaborative Efforts Towards Standardization
The future of citizenship by investment may involve greater cooperation among participating countries to establish standardized due diligence procedures, reporting requirements, and ethical practices.

24.2 Challenges in Achieving Harmonization
Harmonization efforts face challenges due to differing priorities, regulatory frameworks, and economic interests among participating nations.

Chapter 25: Conclusion

25.1 Summarizing the Impact of Citizenship by Investment Schemes
The conclusion provides an overview of the key points discussed throughout the article, emphasizing the impact of CBI programs on countries, investors, and global mobility.

25.2 Future Outlook and Ethical Considerations
A forward-looking perspective addresses the potential evolution of citizenship by investment programs and highlights the importance of ethical considerations in shaping the future of this industry.


Featured books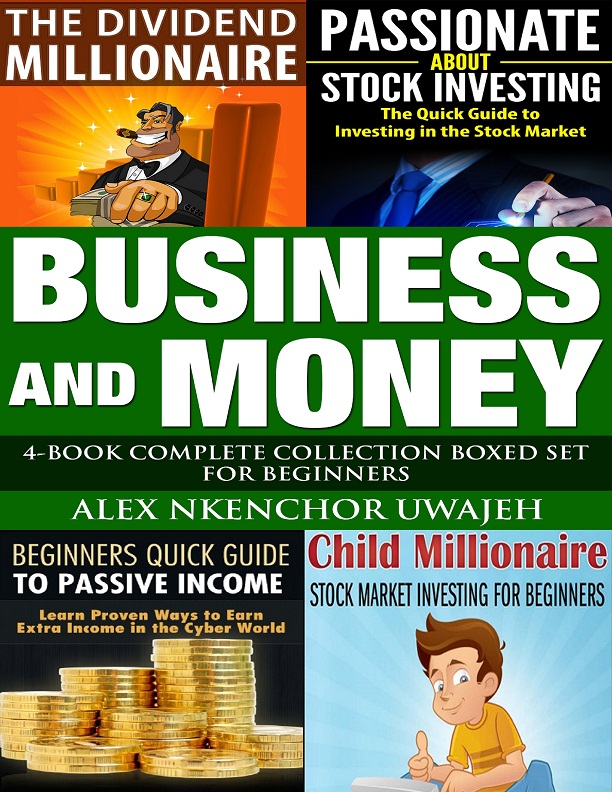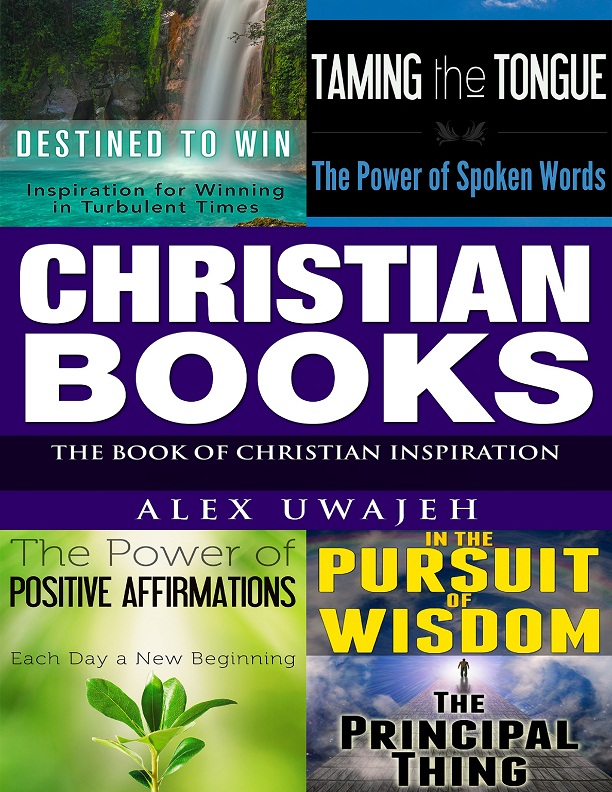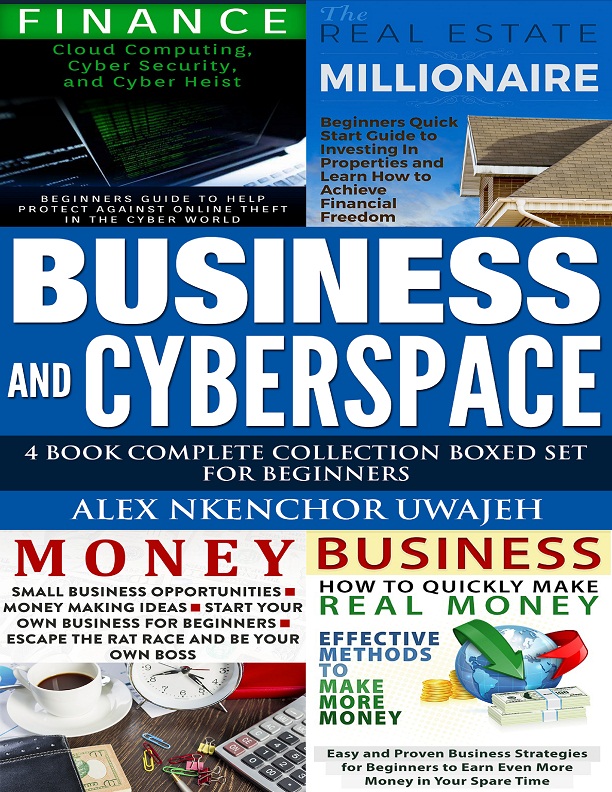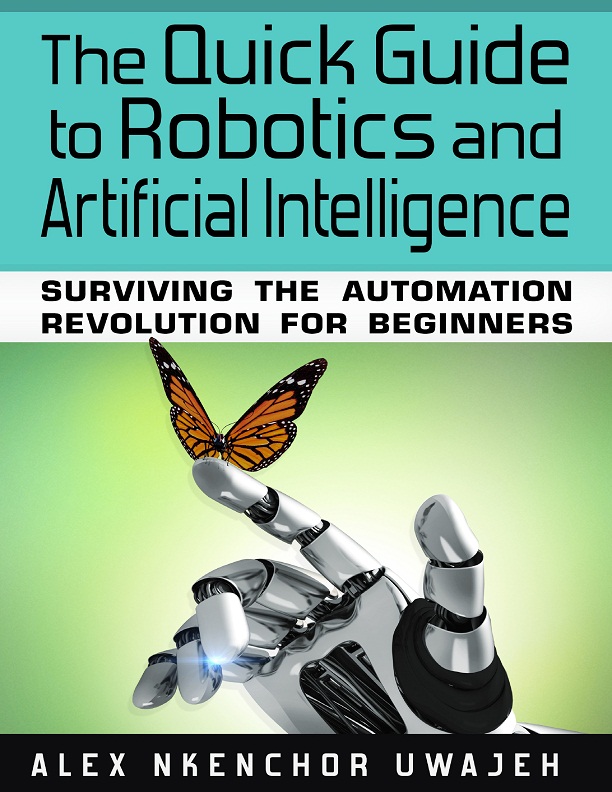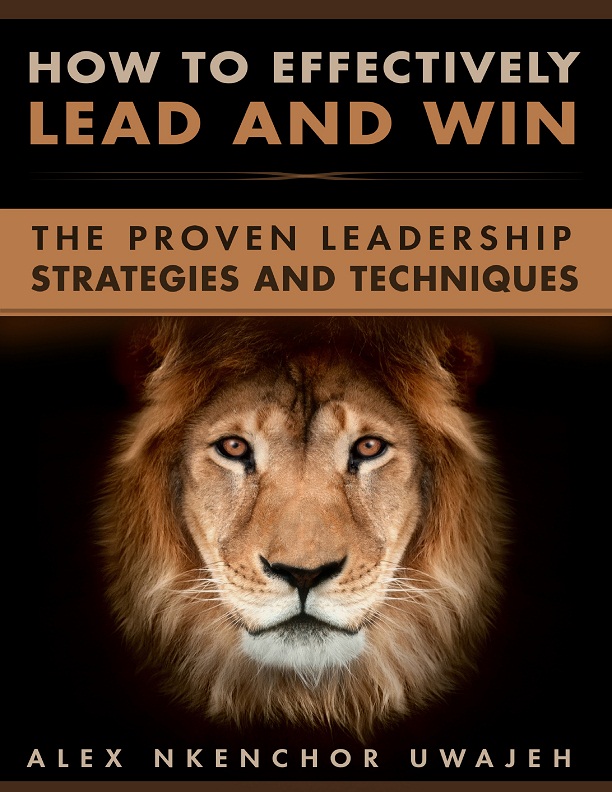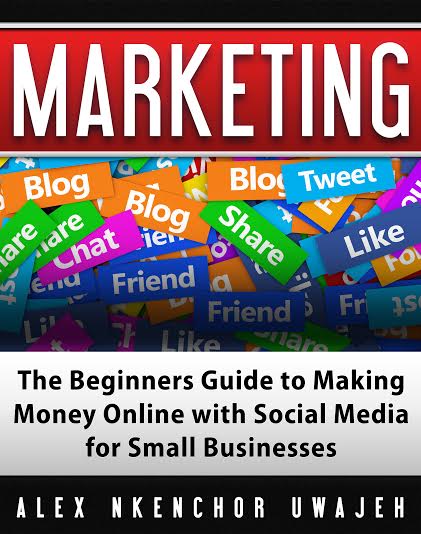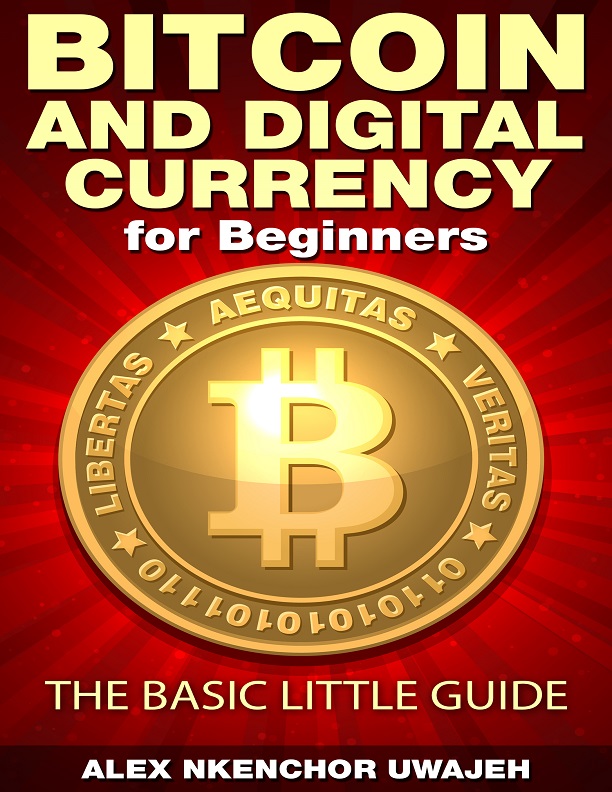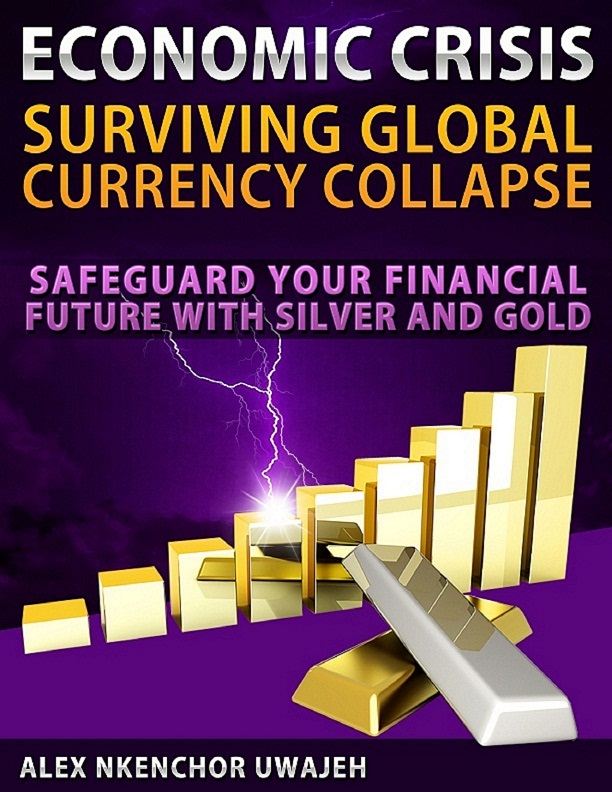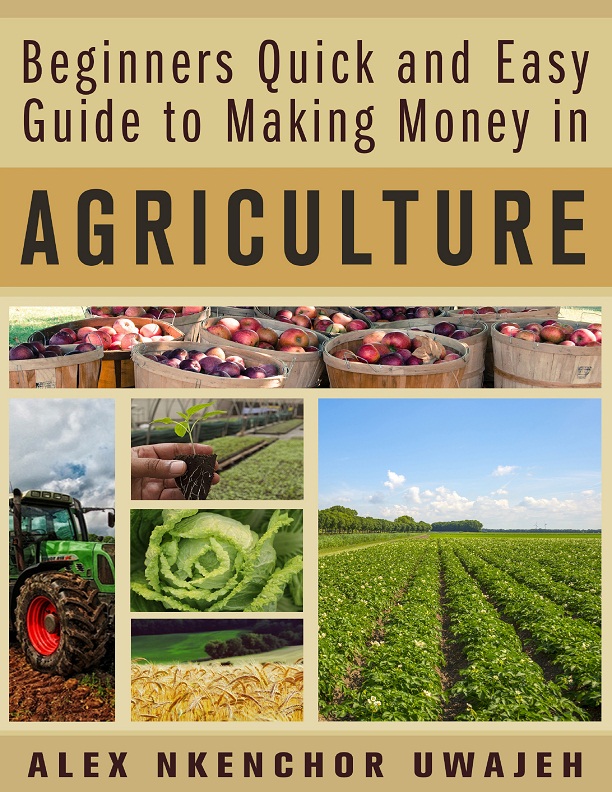 Browse my Google Playstore Books
Want Audible Audio Books? Start Listening Now, 30 Days Free