Helpful Articles




Surprising Ways to Make Money in Nigeria as a Product Sourcing Agent


How to Make Money in Nigeria as a Product Sourcing Agent


Chapter 1: Introduction to Product Sourcing
1.1 Understanding the Role of a Product Sourcing Agent
1.2 Why Product Sourcing in Nigeria?

Chapter 2: Identifying Profitable Product Niches
2.1 Researching Market Trends and Consumer Demand
2.2 Identifying Profitable Product Categories in Nigeria

Chapter 3: Building a Reliable Supplier Network
3.1 Establishing Relationships with Local Manufacturers and Suppliers
3.2 Evaluating Supplier Quality and Reliability

Chapter 4: Negotiating Competitive Pricing
4.1 Understanding Pricing Structures and Factors
4.2 Techniques for Effective Negotiation

Chapter 5: Ensuring Product Quality and Compliance
5.1 Conducting Quality Assurance Inspections
5.2 Understanding Product Safety and Regulatory Standards

Chapter 6: Managing Logistics and Shipping
6.1 Choosing the Right Shipping Methods
6.2 Dealing with Customs and Import Regulations

Chapter 7: Setting Up an Efficient Operations System
7.1 Managing Inventory and Warehouse Operations
7.2 Streamlining Order Processing and Fulfillment

Chapter 8: Marketing and Selling Your Sourced Products
8.1 Creating an Online Presence and Branding
8.2 Developing Effective Marketing Strategies

Chapter 9: Leveraging E-commerce Platforms
9.1 Selling on Local E-commerce Platforms
9.2 Expanding to International Marketplaces

Chapter 10: Providing Excellent Customer Service
10.1 Importance of Customer Satisfaction
10.2 Building Long-Term Customer Relationships

Chapter 11: Scaling Your Product Sourcing Business
11.1 Identifying Growth Opportunities
11.2 Hiring and Training a Team

Chapter 12: Managing Risks and Challenges
12.1 Mitigating Supply Chain Risks
12.2 Dealing with Competition and Market Challenges

Chapter 13: Financial Management and Profitability
13.1 Managing Cash Flow and Expenses
13.2 Pricing Strategies for Profit Maximization

Chapter 14: Building Partnerships and Collaborations
14.1 Collaborating with Local Businesses and Influencers
14.2 Exploring Joint Ventures and Strategic Alliances

Chapter 15: Expanding Beyond Product Sourcing
15.1 Diversifying Revenue Streams
15.2 Exploring Product Development and Private Labeling

Chapter 16: Keeping Up with Industry Trends
16.1 Staying Informed about Market Changes
16.2 Embracing Technological Advancements

Chapter 17: Networking and Professional Development
17.1 Attending Trade Shows and Conferences
17.2 Joining Industry Associations and Forums

Chapter 18: Overcoming Cultural and Language Barriers
18.1 Developing Cultural Sensitivity and Awareness
18.2 Leveraging Translation and Interpretation Services

Chapter 19: Managing Legal and Regulatory Requirements
19.1 Understanding Business Licensing and Tax Obligations
19.2 Seeking Legal Advice for Compliance

Chapter 20: Case Studies of Successful Product Sourcing Agents
20.1 Learning from Real-Life Success Stories
20.2 Extracting Key Strategies for Your Business

Chapter 21: Balancing Work and Personal Life
21.1 Time Management and Work-Life Balance Tips
21.2 Avoiding Burnout and Stress

Chapter 22: Giving Back to the Community
22.1 Corporate Social Responsibility Initiatives
22.2 Supporting Local Entrepreneurs and Startups

Chapter 23: Continuous Learning and Skill Development
23.1 Investing in Professional Development
23.2 Enhancing Product Sourcing Skills

Chapter 24: Adapting to Changing Market Dynamics
24.1 Strategies for Navigating Economic Changes
24.2 Embracing Innovation and New Opportunities

Chapter 25: Conclusion and Final Tips for Success
25.1 Recap of Key Points
25.2 Final Words of Advice for Aspiring Product Sourcing Agents

Chapter 1: Introduction to Product Sourcing

1.1 Understanding the Role of a Product Sourcing Agent
Being a product sourcing agent involves acting as a bridge between manufacturers or suppliers and businesses or individuals who require specific products. As a sourcing agent in Nigeria, your primary responsibility is to find and negotiate deals for products that meet the needs and preferences of your clients.

1.2 Why Product Sourcing in Nigeria?
Nigeria offers a multitude of opportunities for product sourcing due to its large consumer market and diverse economy. With a population of over 200 million people, there is a high demand for a wide range of products, both locally produced and imported. Nigeria's thriving sectors such as agriculture, fashion, technology, and consumer goods provide ample prospects for sourcing agents.

Chapter 2: Identifying Profitable Product Niches

2.1 Researching Market Trends and Consumer Demand
Thorough market research is crucial to identify profitable product niches. Analyze consumer trends, preferences, and buying behavior to uncover gaps in the market. Keep an eye on emerging trends and innovations that can provide opportunities for new product categories.

2.2 Identifying Profitable Product Categories in Nigeria
Nigeria has a strong demand for various products, including agricultural commodities, fashion apparel, electronics, home appliances, beauty and personal care items, and more. Conduct market analysis to identify specific product categories that are in high demand and have the potential for profitability.

Chapter 3: Building a Reliable Supplier Network

3.1 Establishing Relationships with Local Manufacturers and Suppliers
Developing a network of reliable suppliers is essential for successful product sourcing. Attend trade shows, industry events, and connect with manufacturers and suppliers in Nigeria. Build strong relationships based on trust, reliability, and mutual benefit.

3.2 Evaluating Supplier Quality and Reliability
Ensure that your suppliers meet quality standards and can consistently deliver products on time. Conduct supplier audits, request samples, and assess their manufacturing capabilities, certifications, and track record. Regularly monitor and evaluate the performance of your suppliers to maintain a high level of quality.

Chapter 4: Negotiating Competitive Pricing

4.1 Understanding Pricing Structures and Factors
Gain a deep understanding of pricing structures, including manufacturing costs, overhead expenses, and profit margins. Consider factors such as volume discounts, shipping costs, and currency fluctuations when negotiating prices with suppliers. Conduct a cost analysis to ensure competitive pricing for your clients.

4.2 Techniques for Effective Negotiation
Develop negotiation skills to secure the best possible deals with suppliers. Prepare thoroughly by researching market prices, understanding supplier constraints, and identifying alternative options. Practice effective communication, active listening, and the art of compromise to achieve mutually beneficial agreements.

Chapter 5: Ensuring Product Quality and Compliance

5.1 Conducting Quality Assurance Inspections
Maintaining product quality is vital for customer satisfaction. Establish quality control processes, conduct regular inspections, and perform sample testing to ensure that products meet the required standards. Work closely with suppliers to address any quality issues promptly.

5.2 Understanding Product Safety and Regulatory Standards
Familiarize yourself with product safety regulations and standards in Nigeria. Ensure that the products you source comply with relevant laws, labeling requirements, and certification standards. Stay updated on any changes in regulations to avoid compliance issues.

Chapter 6: Managing Logistics and Shipping

6.1 Choosing the Right Shipping Methods
Select the most appropriate shipping methods based on the type of products, budget, and delivery requirements. Evaluate options such as air freight, sea freight, or land transport. Consider factors like cost, speed, reliability, and handling requirements.

6.2 Dealing with Customs and Import Regulations
Navigating customs and import regulations can be complex. Understand the import procedures, documentation, and taxes applicable to different product categories. Partner with experienced customs brokers or agents to streamline the customs clearance process and ensure compliance.

Chapter 7: Setting Up an Efficient Operations System

7.1 Managing Inventory and Warehouse Operations
Implement an effective inventory management system to track stock levels, reorder products in a timely manner, and avoid stockouts or excess inventory. Optimize warehouse operations by organizing products efficiently, implementing proper storage techniques, and streamlining order picking and packing processes.

7.2 Streamlining Order Processing and Fulfillment
Develop a streamlined order processing system to ensure timely fulfillment. Automate order tracking, packaging, and shipping processes where possible. Offer multiple shipping options to accommodate different customer preferences.

Chapter 8: Marketing and Selling Your Sourced Products

8.1 Creating an Online Presence and Branding
Establish an online presence through a website or e-commerce platform. Develop a professional and user-friendly website that showcases your product offerings and provides information about your sourcing services. Build a strong brand image that resonates with your target market.

8.2 Developing Effective Marketing Strategies
Craft marketing strategies to reach potential customers and promote your sourced products. Utilize digital marketing techniques such as social media advertising, search engine optimization (SEO), and email marketing. Leverage content marketing to educate and engage your audience.

Chapter 9: Leveraging E-commerce Platforms

9.1 Selling on Local E-commerce Platforms
Explore popular local e-commerce platforms in Nigeria, such as Jumia, Konga, or PayPorte. List your sourced products on these platforms to tap into their established customer base and benefit from their marketing and logistics infrastructure.

9.2 Expanding to International Marketplaces
Expand your reach by listing products on international marketplaces like Amazon, eBay, or Alibaba. Conduct market research to identify suitable platforms for your product categories. Adapt your marketing and logistics strategies to cater to international customers.

Chapter 10: Providing Excellent Customer Service

10.1 Importance of Customer Satisfaction
Deliver exceptional customer service to build trust and loyalty. Respond promptly to customer inquiries, address complaints or issues professionally, and strive to exceed customer expectations. Positive customer experiences lead to repeat business and referrals.

10.2 Building Long-Term Customer Relationships
Nurture long-term relationships with your clients by understanding their needs, maintaining open communication, and consistently delivering high-quality products. Offer personalized solutions, loyalty programs, or exclusive deals to strengthen customer loyalty.

Chapter 11: Scaling Your Product Sourcing Business

11.1 Identifying Growth Opportunities
Continuously identify growth opportunities within your product niche or explore new product categories based on market demand. Conduct market research and feasibility studies to assess the potential for expansion and diversification.

11.2 Hiring and Training a Team
As your business grows, consider hiring employees or outsourcing certain tasks to ensure operational efficiency. Hire individuals with relevant skills, such as sourcing, logistics, marketing, or customer service. Provide proper training and guidance to maintain consistency and quality.

Chapter 12: Managing Risks and Challenges

12.1 Mitigating Supply Chain Risks
Assess and mitigate risks associated with your supply chain, such as supplier disruptions, transportation delays, or quality issues. Have backup suppliers or alternative sourcing options to minimize the impact of unforeseen circumstances.

12.2 Dealing with Competition and Market Challenges
Competition is inevitable, so stay informed about market trends, competitor strategies, and consumer preferences. Differentiate your business by offering unique products, exceptional service, or value-added services. Continuously adapt and innovate to stay ahead of the competition.

Chapter 13: Financial Management and Profitability

13.1 Managing Cash Flow and Expenses
Maintain proper financial records, monitor cash flow, and track expenses to ensure financial stability. Budget effectively for sourcing, marketing, and operational costs. Implement sound financial practices to maximize profitability.

13.2 Pricing Strategies for Profit Maximization
Optimize your pricing strategy to maximize profit margins while remaining competitive. Consider factors like product costs, market demand, competition, and perceived value. Regularly review and adjust prices to align with market dynamics.

Chapter 14: Building Partnerships and Collaborations

14.1 Collaborating with Local Businesses and Influencers
Forge strategic partnerships with local businesses, retailers, or influencers who can help promote your products or provide access to new distribution channels. Seek opportunities for co-branding, cross-promotions, or joint marketing campaigns.

14.2 Exploring Joint Ventures and Strategic Alliances
Explore joint ventures or strategic alliances with complementary businesses. Pool resources, expertise, and networks to expand your market reach and leverage synergies. Ensure that any partnership aligns with your long-term business goals.

Chapter 15: Expanding Beyond Product Sourcing

15.1 Diversifying Revenue Streams
Consider diversifying your revenue streams by offering additional services such as consulting, product development, or supply chain management. Explore opportunities to provide value-added services that complement your core sourcing business.

15.2 Exploring Product Development and Private Labeling
Develop your own products or engage in private labeling to increase profit margins and differentiate your business. Conduct market research to identify product gaps and opportunities. Work with manufacturers to develop custom-branded products.

Chapter 16: Keeping Up with Industry Trends

16.1 Staying Informed about Market Changes
Stay updated on industry trends, market dynamics, and emerging technologies that impact the sourcing and e-commerce sectors. Regularly read industry publications, attend webinars or conferences, and participate in relevant forums or discussion groups.

16.2 Embracing Technological Advancements
Leverage technology to streamline your sourcing operations, marketing efforts, and customer service. Adopt inventory management software, e-commerce platforms, data analytics tools, and automation solutions to enhance efficiency and competitiveness.

Chapter 17: Networking and Professional Development

17.1 Attending Trade Shows and Conferences
Participate in trade shows, exhibitions, and conferences related to your product categories or industry. Network with manufacturers, suppliers, industry experts, and potential clients. Stay updated on the latest industry trends and forge valuable connections.

17.2 Joining Industry Associations and Forums
Join relevant industry associations or online forums to connect with peers, exchange knowledge, and gain insights into best practices. Engage in discussions, ask questions, and share your expertise to establish yourself as an authority in the field.

Chapter 18: Overcoming Cultural and Language Barriers

18.1 Developing Cultural Sensitivity and Awareness
Cultural understanding is essential when dealing with local manufacturers, suppliers, and customers in Nigeria. Respect cultural norms, customs, and communication styles. Learn about business etiquette and local practices to foster successful relationships.

18.2 Leveraging Translation and Interpretation Services
If language barriers exist, consider utilizing professional translation or interpretation services to facilitate effective communication with suppliers and customers. Accurate communication enhances trust, minimizes misunderstandings, and ensures smooth business operations.

Chapter 19: Managing Legal and Regulatory Requirements

19.1 Understanding Business Licensing and Tax Obligations
Comply with Nigerian business licensing requirements and register your business with the appropriate authorities. Familiarize yourself with tax obligations, including VAT (Value Added Tax) or other applicable taxes. Consult legal and accounting professionals for guidance.

19.2 Seeking Legal Advice for Compliance
To ensure compliance with regulations, consult with legal professionals experienced in Nigerian business law. Obtain legal advice on contracts, agreements, intellectual property protection, and any specific regulations relevant to your product category.

Chapter 20: Case Studies of Successful Product Sourcing Agents

20.1 Learning from Real-Life Success Stories
Study case studies of successful product sourcing agents in Nigeria or globally. Analyze their strategies, business models, and key success factors. Extract valuable lessons and apply them to your own sourcing business.

20.2 Extracting Key Strategies for Your Business
Identify the common strategies and practices that contribute to success in product sourcing. Adapt and tailor those strategies to your unique business model, target market, and industry dynamics. Experiment and iterate to find what works best for your business.

Chapter 21: Balancing Work and Personal Life

21.1 Time Management and Work-Life Balance Tips
Maintain a healthy work-life balance by setting boundaries, prioritizing tasks, and managing your time effectively. Delegate tasks, utilize productivity tools, and establish routines that allow for personal time, relaxation, and self-care.

21.2 Avoiding Burnout and Stress
Entrepreneurship can be demanding, so prioritize self-care and stress management. Incorporate exercise, hobbies, and leisure activities into your routine. Delegate or outsource tasks when necessary to prevent burnout and maintain overall well-being.

Chapter 22: Giving Back to the Community

22.1 Corporate Social Responsibility Initiatives
Engage in corporate social responsibility initiatives to contribute positively to the community. Support social causes, environmental sustainability, or education programs. Demonstrate your commitment to social impact and build a positive brand image.

22.2 Supporting Local Entrepreneurs and Startups
Mentor or provide support to aspiring local entrepreneurs or startups in Nigeria. Share your knowledge and expertise through workshops, coaching sessions, or partnerships. Encouraging entrepreneurship strengthens the business ecosystem and fosters long-term growth.

Chapter 23: Continuous Learning and Skill Development

23.1 Investing in Professional Development
Continuously invest in your own professional development to stay updated with industry trends and acquire new skills. Attend workshops, seminars, or online courses related to sourcing, e-commerce, marketing, or other relevant areas.

23.2 Enhancing Product Sourcing Skills
Sharpen your product sourcing skills by staying informed about sourcing strategies, supplier management, negotiation techniques, and market analysis. Learn about new sourcing platforms, tools, and technologies to stay ahead in the industry.

Chapter 24: Adapting to Changing Market Dynamics

24.1 Strategies for Navigating Economic Changes
Be adaptable and agile in response to economic changes or market fluctuations. Anticipate shifts in consumer behavior, industry trends, or economic conditions, and adjust your sourcing strategies accordingly. Diversify your product portfolio to mitigate risks.

24.2 Embracing Innovation and New Opportunities
Innovation is key to thriving in a dynamic market. Embrace new technologies, explore emerging product categories, and experiment with alternative sourcing methods. Stay open to new opportunities and adapt your business model to leverage emerging trends.

Chapter 25: Conclusion and Final Tips for Success

25.1 Recap of Key Points
Summarize the main takeaways from the previous chapters, emphasizing the importance of market research, supplier relationships, quality control, customer service, and continuous learning in the success of a product sourcing agent.

25.2 Final Words of Advice for Aspiring Product Sourcing Agents
Offer some final words of advice for individuals starting their journey as product sourcing agents in Nigeria. Encourage perseverance, flexibility, and a customer-centric mindset. Emphasize the importance of building a strong network, staying adaptable, and maintaining a long-term vision for sustainable success.


Featured books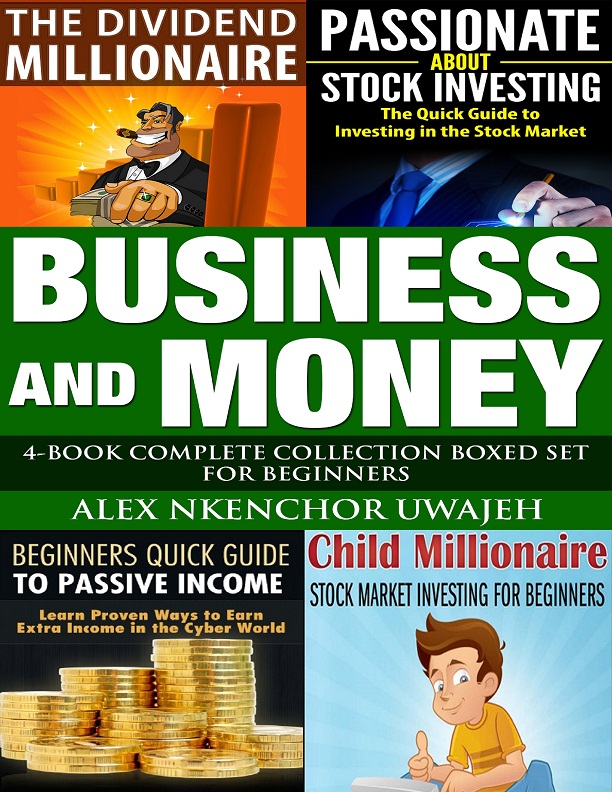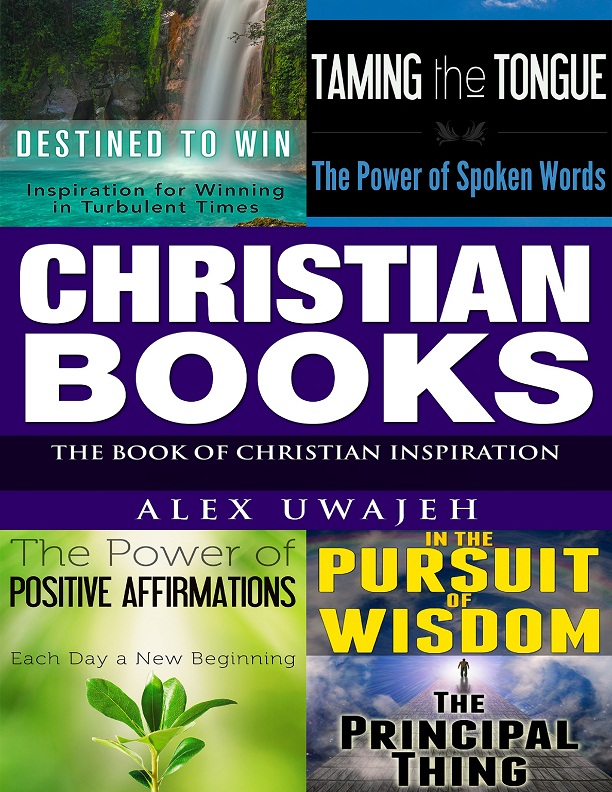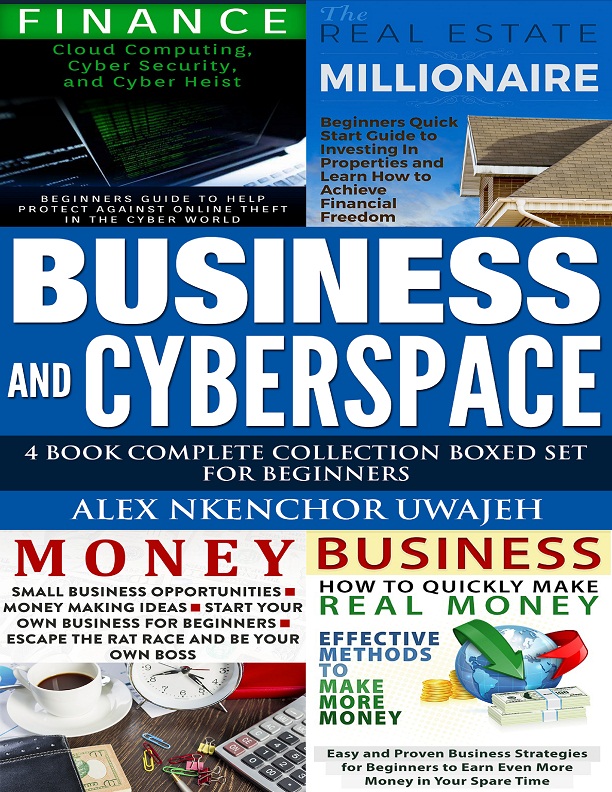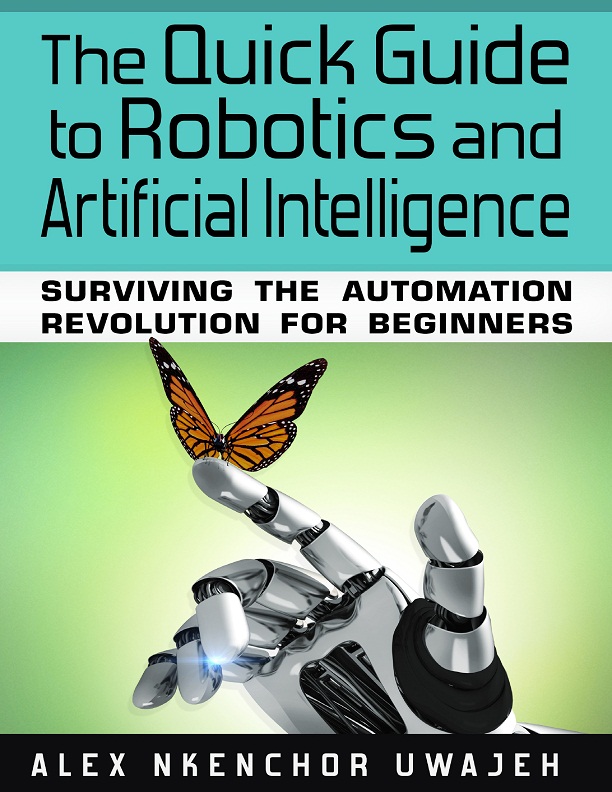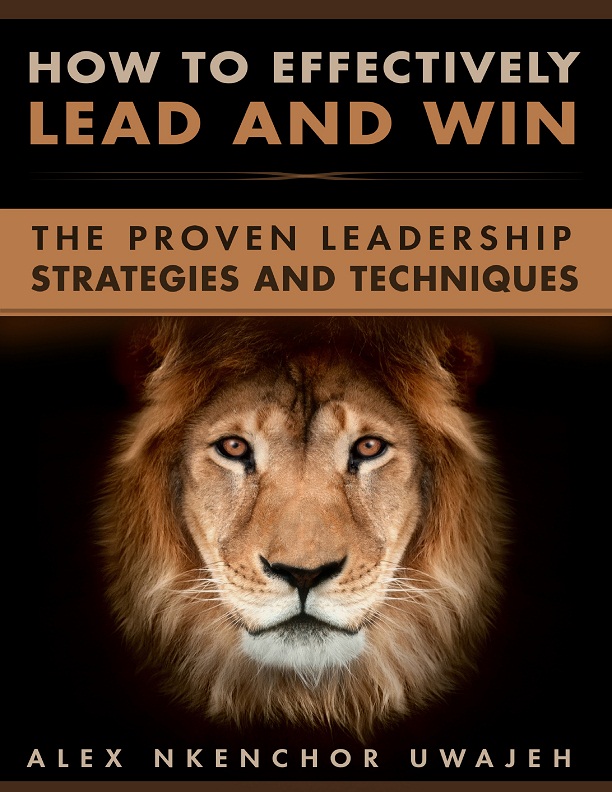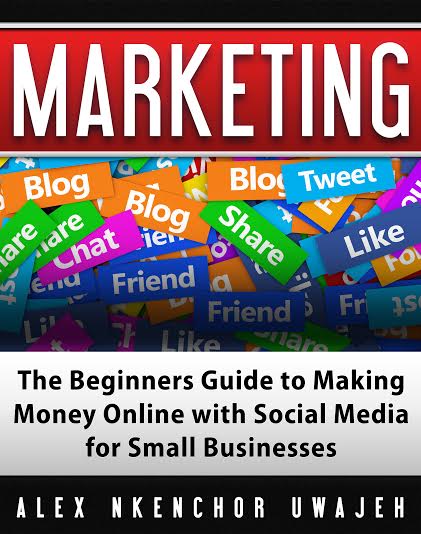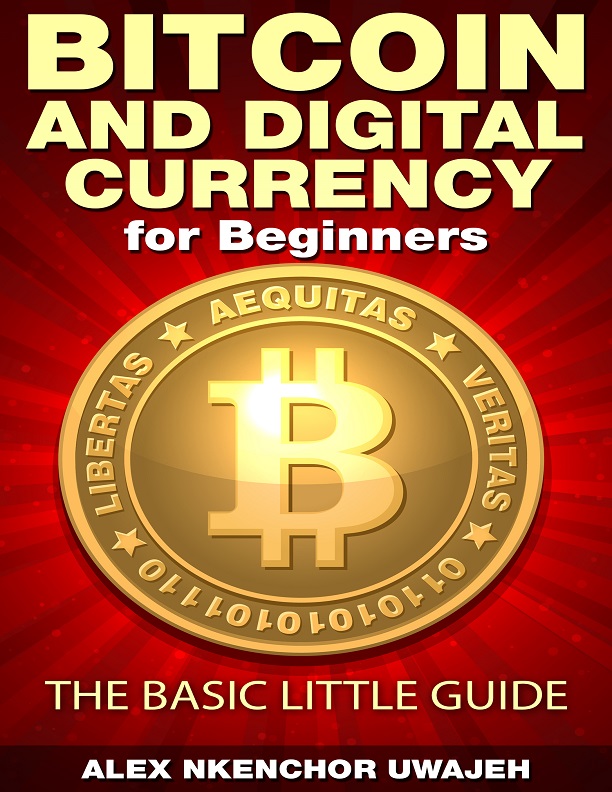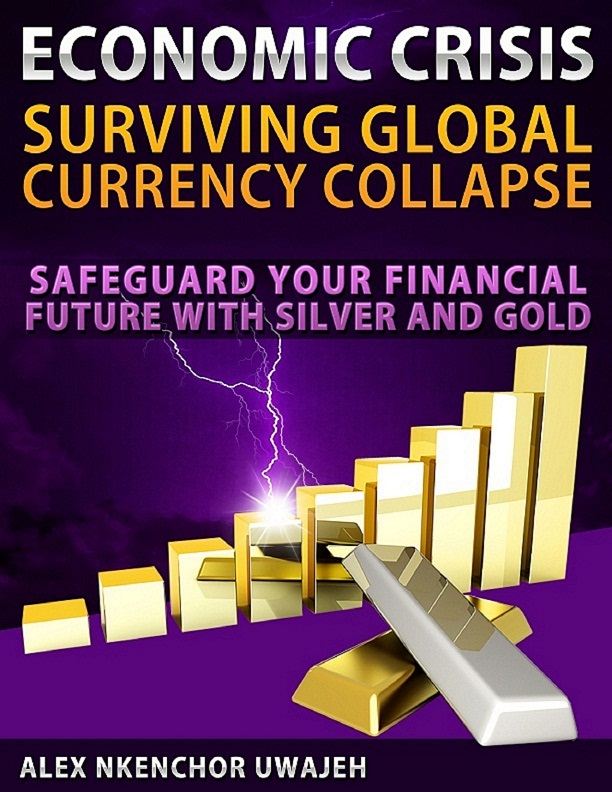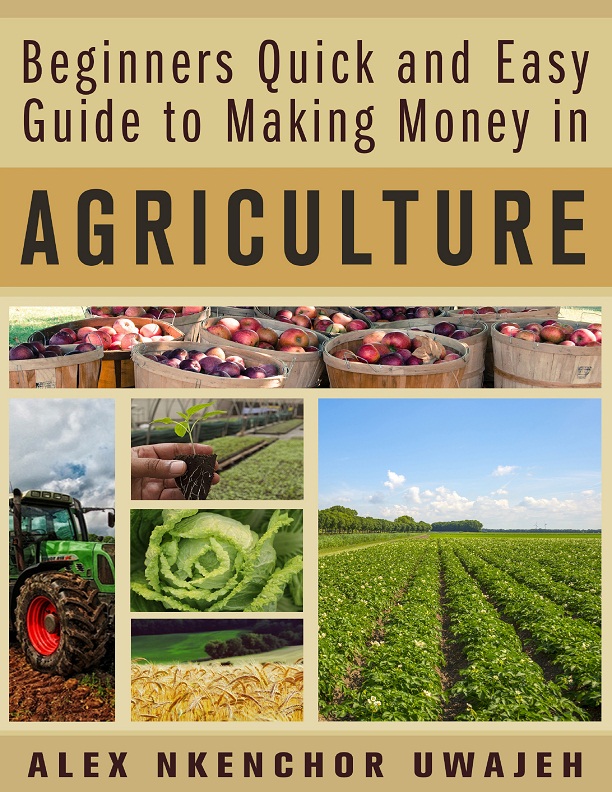 Browse my Google Playstore Books
Want Audible Audio Books? Start Listening Now, 30 Days Free