Helpful Articles






The Rising Cost of Stockfish Prices in Nigeria


Chapter 1: Introduction
1.1 Background
1.2 Objectives of the Article
1.3 Methodology

Chapter 2: Stockfish in Nigeria
2.1 Definition and Historical Background
2.2 Importance of Stockfish in Nigerian Cuisine
2.3 The Role of Stockfish in the Economy

Chapter 3: The Stockfish Supply Chain
3.1 Source Countries and Importation Process
3.2 Distribution and Retailing Channels
3.3 Factors Affecting the Supply Chain

Chapter 4: Factors Affecting Stockfish Prices
4.1 Global Supply and Demand Trends
4.2 Currency Exchange Rates
4.3 Transportation and Logistic Costs
4.4 Trade Policies and Tariffs

Chapter 5: Socioeconomic Impact of Rising Stockfish Prices
5.1 Effects on Household Food Security
5.2 Impact on Small Businesses and Restaurants
5.3 Social and Cultural Implications

Chapter 6: Government Policies and Interventions
6.1 Past and Present Policies on Stockfish Importation
6.2 Price Control Measures
6.3 Subsidies and Support for Local Fishery Industries

Chapter 7: Challenges in the Stockfish Industry
7.1 Quality Control and Preservation Issues
7.2 Smuggling and Counterfeit Stockfish
7.3 Limited Diversification in Fish Consumption

Chapter 8: Alternative Fish Sources in Nigeria
8.1 Promoting Local Fish Farming
8.2 Encouraging Fish Imports from Other Countries
8.3 Exploring Sustainable Fishing Practices

Chapter 9: Consumer Behavior and Perceptions
9.1 Changing Consumption Patterns
9.2 Preferences for Stockfish over Other Fish Types
9.3 The Role of Cultural Factors in Stockfish Consumption

Chapter 10: Impact of Climate Change on Stockfish Supply
10.1 Climate-Related Challenges in Stockfish Production
10.2 Global Warming and its Effects on Stockfish

Chapter 11: Collaboration and Trade Relations
11.1 Nigeria-Norway Stockfish Trade Relations
11.2 Strengthening Partnerships with Stockfish Source Countries

Chapter 12: Price Fluctuations in the Stockfish Market
12.1 Seasonal Variations in Stockfish Prices
12.2 Speculation and Price Manipulation

Chapter 13: Coping Strategies for Consumers
13.1 Adjusting Household Budgets
13.2 Substituting Stockfish with Other Proteins
13.3 Preserving and Storing Stockfish for Extended Use

Chapter 14: Impact on Restaurants and Food Businesses
14.1 Challenges Faced by Restaurants
14.2 Creative Solutions to Sustain Business Operations

Chapter 15: Community Efforts and Support Networks
15.1 Community-Based Initiatives to Tackle Stockfish Price Surge
15.2 NGOs and Support from International Organizations

Chapter 16: Technological Innovations in the Stockfish Industry
16.1 Improving Stockfish Processing Techniques
16.2 Modern Cold Storage and Transportation Solutions
16.3 Automation and Mechanization in Fishery

Chapter 17: Economic Opportunities and Job Creation
17.1 Potential for Local Stockfish Production
17.2 Employment Opportunities in the Fishery Sector

Chapter 18: Role of Financial Institutions in Stockfish Trade
18.1 Loans and Funding for Importers and Retailers
18.2 Mitigating Financial Risks

Chapter 19: Sustainable Consumption and Conservation Efforts
19.1 Encouraging Responsible Consumption
19.2 Fishery Conservation and Management Measures

Chapter 20: The Future of Stockfish Prices in Nigeria
20.1 Long-term Projections
20.2 Strategies to Ensure Price Stability

Chapter 21: Lessons from Other Countries
21.1 Comparative Case Studies
21.2 Successful Models for Price Stabilization

Chapter 22: Stockfish Price and Cultural Implications
22.1 Stockfish in Nigerian Festivals and Traditions
22.2 Balancing Cultural Significance and Economic Constraints

Chapter 23: International Trade Policies and Stockfish Prices
23.1 Impact of Trade Agreements on Stockfish Importation
23.2 Navigating Global Trade Dynamics

Chapter 24: Recommendations for Policy Makers
24.1 Short-term Measures to Address Price Hikes
24.2 Long-term Strategies for Sustainable Stockfish Trade

Chapter 25: Conclusion
25.1 Recapitulation of Key Findings
25.2 Call to Action for Stakeholders
25.3 Future Prospects and Potential Solutions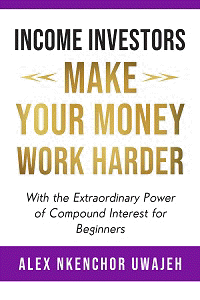 Chapter 1: Introduction

1.1 Background
Stockfish, dried fish, is a vital staple in Nigeria, particularly in coastal regions and among various ethnic communities. The traditional method of preserving fish through air-drying has been practiced for centuries, making stockfish an integral part of Nigerian cuisine. The popularity of stockfish is not limited to local consumption but also extends to regional and international trade. However, in recent years, Nigeria has experienced a notable surge in stockfish prices, posing challenges to consumers, businesses, and the overall economy.

1.2 Objectives of the Article
This comprehensive article aims to explore the multifaceted issue of the rising cost of stockfish prices in Nigeria. It seeks to analyze the root causes behind the price hike, examine the socioeconomic impacts, and explore potential solutions to address the situation. Additionally, the article will shed light on the role of government policies, consumer behavior, climate change, trade relations, and technological advancements in shaping the stockfish market. By understanding these factors, stakeholders can formulate informed strategies to tackle the challenges arising from the escalating stockfish prices.

1.3 Methodology
The article's content is derived from a combination of primary and secondary research. Primary research includes interviews with key industry players, government officials, consumers, and experts in the fishery sector. Secondary research involves reviewing academic journals, reports, trade data, and information from reputable sources. By adopting a comprehensive research approach, the article aims to present a well-rounded analysis of the rising stockfish prices in Nigeria.

Chapter 2: Stockfish in Nigeria

2.1 Definition and Historical Background
Stockfish refers to dried and unsalted fish, mainly cod, which is commonly consumed across Nigeria. Its history traces back to the early European explorations when it was introduced to West Africa as a means of preserving fish for long sea voyages. Over time, stockfish became deeply embedded in Nigerian culinary traditions and is a vital ingredient in many popular dishes.

2.2 Importance of Stockfish in Nigerian Cuisine
Stockfish plays a pivotal role in traditional Nigerian dishes such as "Ofe Akwu" (palm nut soup), "Banga" (palm fruit soup), and "Edikang Ikong" (vegetable soup). Its unique flavor and texture are highly valued by Nigerians, making it a preferred choice for festive occasions and family gatherings.

2.3 The Role of Stockfish in the Economy
The stockfish industry has become a significant contributor to Nigeria's economy, providing employment to numerous individuals in fishing, processing, and distribution sectors. Additionally, stockfish exports contribute to foreign exchange earnings, enhancing Nigeria's trade balance with other countries.

Chapter 3: The Stockfish Supply Chain

3.1 Source Countries and Importation Process
The primary source countries for stockfish imports to Nigeria include Norway, Iceland, and Russia. The importation process involves purchasing dried stockfish in bulk and transporting them to Nigerian ports. From there, they are distributed to various regions across the country.

3.2 Distribution and Retailing Channels
Stockfish is distributed through a network of wholesalers and middlemen, who further supply it to local retailers and markets. It is then sold to consumers through open markets, supermarkets, and specialized fish markets.

3.3 Factors Affecting the Supply Chain
The stockfish supply chain is influenced by several factors, including weather conditions in the source countries, transportation costs, trade policies, and importation regulations. Any disruptions along this chain can significantly impact the availability and cost of stockfish in Nigeria.

Chapter 4: Factors Affecting Stockfish Prices

4.1 Global Supply and Demand Trends
The price of stockfish is influenced by global supply and demand dynamics. Fluctuations in fish stocks, changes in consumer preferences, and shifts in international trade can all affect the availability and price of stockfish in the Nigerian market.

4.2 Currency Exchange Rates
Exchange rate fluctuations can impact the cost of imported stockfish. A weaker Nigerian currency against major trading partners can lead to higher import costs, contributing to price hikes.

4.3 Transportation and Logistic Costs
Transportation and logistics play a crucial role in the stockfish supply chain. Rising fuel prices, port congestion, and transportation challenges can increase the cost of bringing stockfish to Nigeria.

4.4 Trade Policies and Tariffs
Government policies, import tariffs, and trade agreements can significantly influence the cost of stockfish imports. Changes in trade regulations can lead to price fluctuations, affecting both consumers and businesses.

Chapter 5: Socioeconomic Impact of Rising Stockfish Prices

5.1 Effects on Household Food Security
The escalation in stockfish prices can have severe consequences for low-income households, as it reduces their access to an affordable and nutritious protein source. Food insecurity may increase, impacting the health and well-being of vulnerable populations.

5.2 Impact on Small Businesses and Restaurants
Restaurants and small businesses heavily reliant on stockfish as a key ingredient may face challenges in maintaining profitability. Some establishments may struggle to absorb the rising costs, leading to potential closures and job losses.

5.3 Social and Cultural Implications
The increasing cost of stockfish may also have cultural implications, as traditional dishes prepared with stockfish may become less accessible to ordinary Nigerians. This could potentially lead to a loss of cultural heritage and culinary traditions.

Chapter 6: Government Policies and Interventions

6.1 Past and Present Policies on Stockfish Importation
Over the years, the Nigerian government has implemented various policies related to fish imports and the stockfish trade. An analysis of these policies can shed light on their impact on stockfish prices.

6.2 Price Control Measures
In response to rising stockfish prices, the government may consider implementing price control measures to protect consumers from exorbitant costs. However, this approach has its challenges and may require careful consideration.

6.3 Subsidies and Support for Local Fishery Industries
To promote self-sufficiency and reduce dependence on imports, the government may incentivize and support the growth of the local fishery sector. This could involve providing subsidies, training, and infrastructure development to fish farmers and processors.

Chapter 7: Challenges in the Stockfish Industry

7.1 Quality Control and Preservation Issues
Ensuring the quality and safety of imported stockfish can be a challenge, as the long transportation and storage process can affect its freshness and taste.

7.2 Smuggling and Counterfeit Stockfish
Illicit activities, such as smuggling and the sale of counterfeit stockfish, can distort the market and impact legitimate businesses. This poses a significant threat to the sustainability of the stockfish trade.

7.3 Limited Diversification in Fish Consumption
The heavy reliance on stockfish in Nigerian cuisine highlights the need for diversification in fish consumption. Encouraging the consumption of other fish types can help alleviate the pressure on stockfish demand and prices.

Chapter 8: Alternative Fish Sources in Nigeria

8.1 Promoting Local Fish Farming
Investing in aquaculture and supporting local fish farmers can increase the availability of affordable fish varieties in the Nigerian market. This would reduce the reliance on imported stockfish and enhance food security.

8.2 Encouraging Fish Imports from Other Countries
Diversifying the sources of imported fish could help mitigate the impact of rising stockfish prices. Exploring partnerships with other fish-exporting countries can provide alternative options to consumers.

8.3 Exploring Sustainable Fishing Practices
Sustainable fishing practices can help maintain fish stocks and preserve marine ecosystems, ensuring the long-term viability of the fishery industry. Implementing responsible fishing methods can contribute to stable fish prices.

Chapter 9: Consumer Behavior and Perceptions

9.1 Changing Consumption Patterns
Understanding consumer preferences and behavior regarding fish consumption is essential in devising strategies to address the rising stockfish prices. Analyzing shifts in consumption patterns can reveal insights into potential solutions.

9.2 Preferences for Stockfish over Other Fish Types
Exploring the reasons why consumers favor stockfish over other fish varieties can provide valuable insights into the significance of stockfish in Nigerian culture and culinary traditions.

9.3 The Role of Cultural Factors in Stockfish Consumption
Cultural attitudes toward stockfish may influence consumer choices. Analyzing the cultural significance of stockfish can help identify opportunities to promote alternative fish types.

Chapter 10: Impact of Climate Change on Stockfish Supply

10.1 Climate-Related Challenges in Stockfish Production
Climate change poses threats to fish stocks and the production of stockfish in source countries. Changing ocean temperatures and weather patterns can affect fish migration and availability.

10.2 Global Warming and its Effects on Stockfish
An examination of the impacts of global warming on fish populations and the implications for stockfish prices in Nigeria is crucial to understanding long-term trends.

Chapter 11: Collaboration and Trade Relations

11.1 Nigeria-Norway Stockfish Trade Relations
Strengthening trade relations with stockfish source countries like Norway can foster more stable and sustainable trade dynamics.

11.2 Exploring Partnerships with Stockfish Source Countries
Engaging in diplomatic and trade negotiations with stockfish source countries can lead to mutually beneficial outcomes and more predictable stockfish prices.

Chapter 12: Price Fluctuations in the Stockfish Market

12.1 Seasonal Variations in Stockfish Prices
Analyzing seasonal patterns in stockfish prices can help businesses and consumers prepare for price fluctuations during specific times of the year.

12.2 Speculation and Price Manipulation
Examining the impact of speculation and price manipulation on stockfish prices can provide insights into market dynamics and potential regulatory measures.

Chapter 13: Coping Strategies for Consumers

13.1 Adjusting Household Budgets
Consumers can adopt budgeting strategies to accommodate fluctuations in stockfish prices while still maintaining a balanced diet.

13.2 Substituting Stockfish with Other Proteins
Identifying and promoting alternative protein sources can provide consumers with affordable options during periods of high stockfish prices.

13.3 Preserving and Storing Stockfish for Extended Use
Proper storage and preservation techniques can help consumers extend the shelf life of stockfish and minimize waste.

Chapter 14: Impact on Restaurants and Food Businesses

14.1 Challenges Faced by Restaurants
Restaurants can implement cost-saving measures and explore alternative menu options to manage the impact of rising stockfish prices.

14.2 Creative Solutions to Sustain Business Operations
Innovative strategies, such as menu diversification and partnerships with local fish farmers, can enable restaurants to maintain profitability.

Chapter 15: Community Efforts and Support Networks

15.1 Community-Based Initiatives to Tackle Stockfish Price Surge
Communities can collaborate to address the challenges of rising stockfish prices, such as collective purchasing and distribution.

15.2 NGOs and Support from International Organizations
Non-governmental organizations and international entities can provide assistance and resources to tackle the issue of increasing stockfish prices.

Chapter 16: Technological Innovations in the Stockfish Industry

16.1 Improving Stockfish Processing Techniques
Investing in modern processing techniques can improve the quality and efficiency of stockfish production.

16.2 Modern Cold Storage and Transportation Solutions
Upgrading cold storage and transportation infrastructure can reduce post-harvest losses and ensure the availability of stockfish throughout the year.

16.3 Automation and Mechanization in Fishery
Adopting automation and mechanization can enhance productivity and reduce labor costs in the fishery sector.

Chapter 17: Economic Opportunities and Job Creation

17.1 Potential for Local Stockfish Production
Exploring the feasibility of establishing local stockfish production can create new economic opportunities and reduce dependency on imports.

17.2 Employment Opportunities in the Fishery Sector
The fishery sector offers significant employment potential, and investing in skill development can enhance job prospects in the industry.

Chapter 18: Role of Financial Institutions in Stockfish Trade

18.1 Loans and Funding for Importers and Retailers
Financial institutions can provide financial support to importers and retailers, enabling them to manage stockfish price fluctuations.

18.2 Mitigating Financial Risks
Implementing risk management strategies can safeguard businesses and financial institutions from potential losses due to stockfish price volatility.

Chapter 19: Sustainable Consumption and Conservation Efforts

19.1 Encouraging Responsible Consumption
Promoting responsible and sustainable consumption practices can help preserve fish stocks and maintain price stability.

19.2 Fishery Conservation and Management Measures
Government and industry stakeholders can collaborate on implementing conservation measures to ensure the long-term sustainability of the fishery sector.

Chapter 20: The Future of Stockfish Prices in Nigeria

20.1 Long-term Projections
Forecasting future stockfish prices based on market trends, trade dynamics, and climate change projections can help stakeholders plan for the future.

20.2 Strategies to Ensure Price Stability
Developing comprehensive strategies to stabilize stockfish prices can create a more predictable and sustainable market environment.

Chapter 21: Lessons from Other Countries

21.1 Comparative Case Studies
Analyzing how other countries have managed fluctuations in fish prices can provide valuable insights for Nigeria.

21.2 Successful Models for Price Stabilization
Identifying successful models for price stabilization can guide Nigerian policymakers and businesses in devising effective strategies.

Chapter 22: Stockfish Price and Cultural Implications

22.1 Stockfish in Nigerian Festivals and Traditions
Examining the role of stockfish in Nigerian festivals and cultural events can highlight its significance beyond culinary aspects.

22.2 Balancing Cultural Significance and Economic Constraints
Striking a balance between preserving cultural traditions and managing economic constraints can be a delicate challenge.

Chapter 23: International Trade Policies and Stockfish Prices

23.1 Impact of Trade Agreements on Stockfish Importation
Assessing the impact of international trade agreements on stockfish imports can provide insights into future trade negotiations.

23.2 Navigating Global Trade Dynamics
Understanding global trade dynamics can help Nigeria navigate changes in the international stockfish market.

Chapter 24: Recommendations for Policy Makers

24.1 Short-term Measures to Address Price Hikes
Suggesting immediate measures policymakers can implement to mitigate the impact of rising stockfish prices.

24.2 Long-term Strategies for Sustainable Stockfish Trade
Providing recommendations for long-term policies that can promote sustainability and stability in the stockfish trade.

Chapter 25: Conclusion

25.1 Recapitulation of Key Findings
Summarizing the main findings and insights presented in the article regarding the rising cost of stockfish prices in Nigeria.

25.2 Call to Action for Stakeholders
Encouraging all stakeholders, including government, businesses, consumers, and international partners, to collaborate in addressing the challenges posed by increasing stockfish prices.

25.3 Future Prospects and Potential Solutions
Concluding with a discussion on the potential solutions and opportunities for ensuring a stable and sustainable stockfish market in Nigeria.


Featured books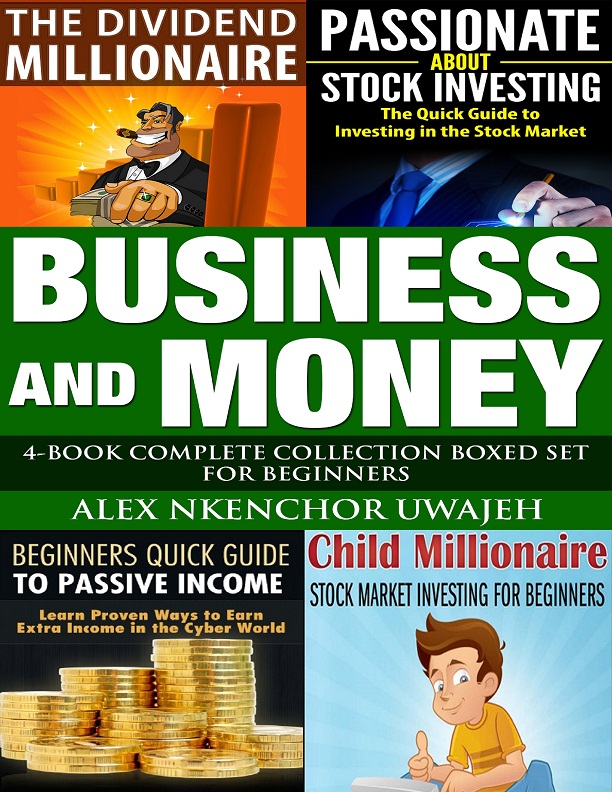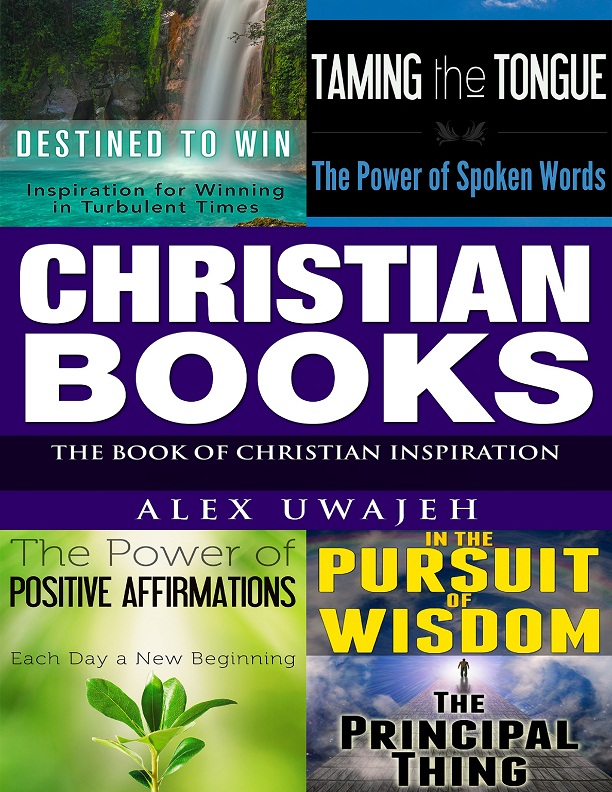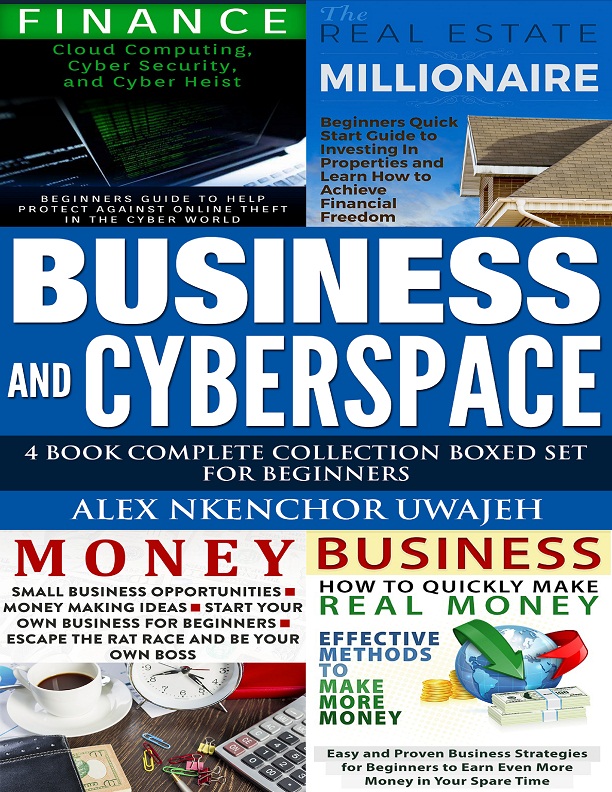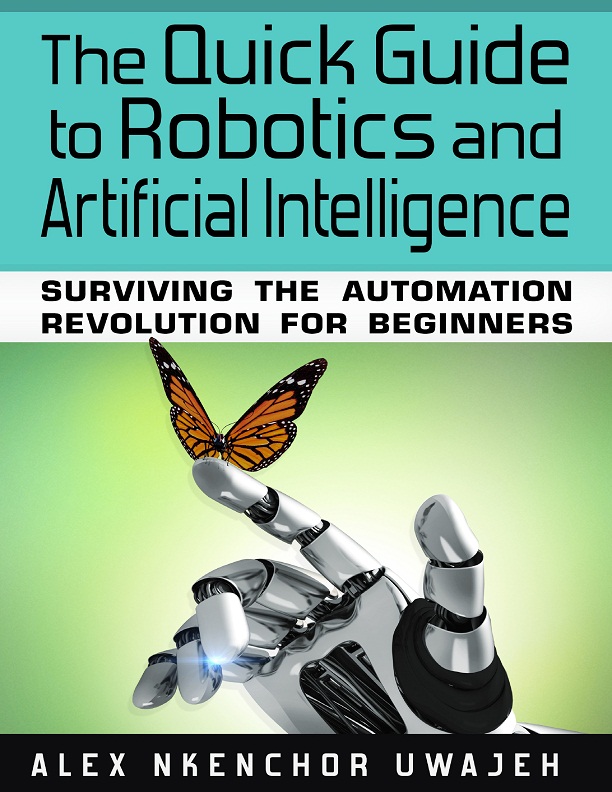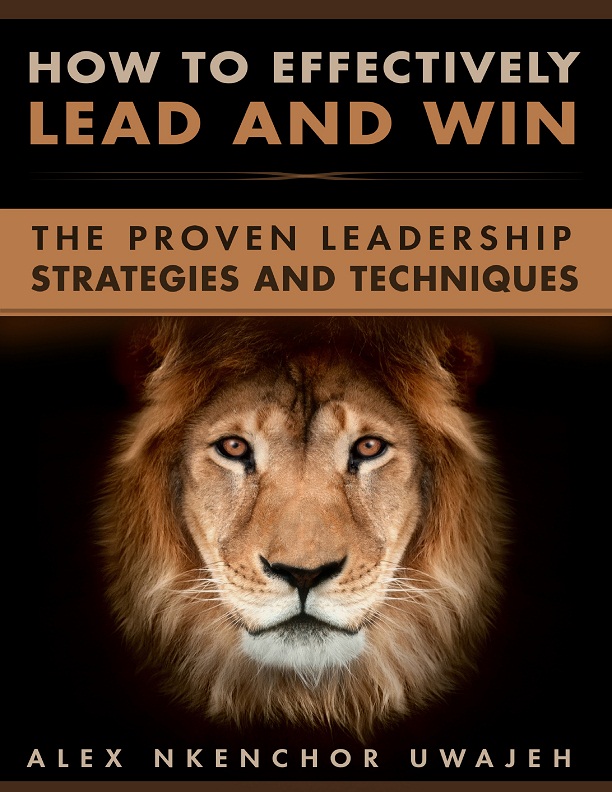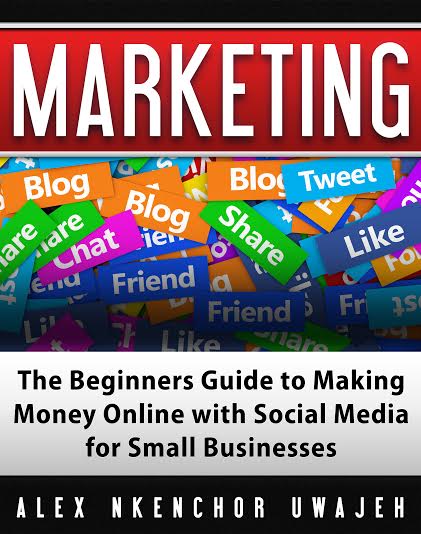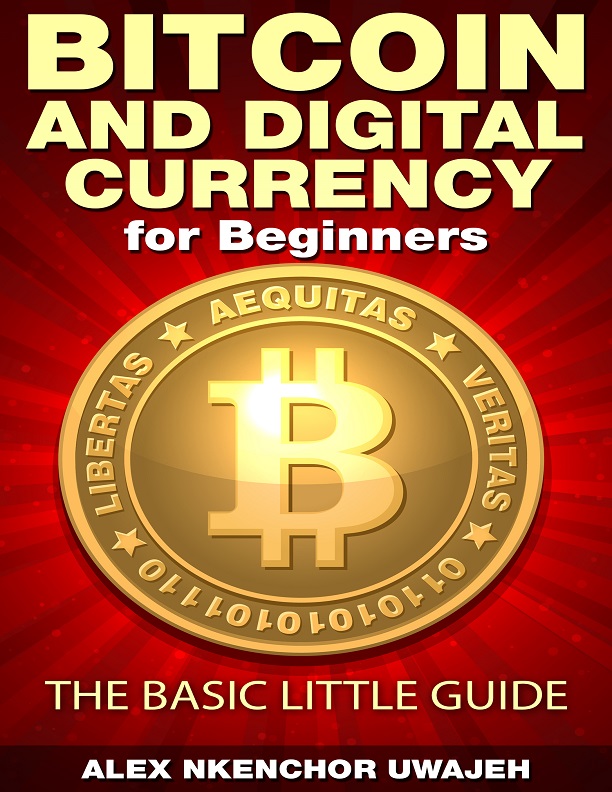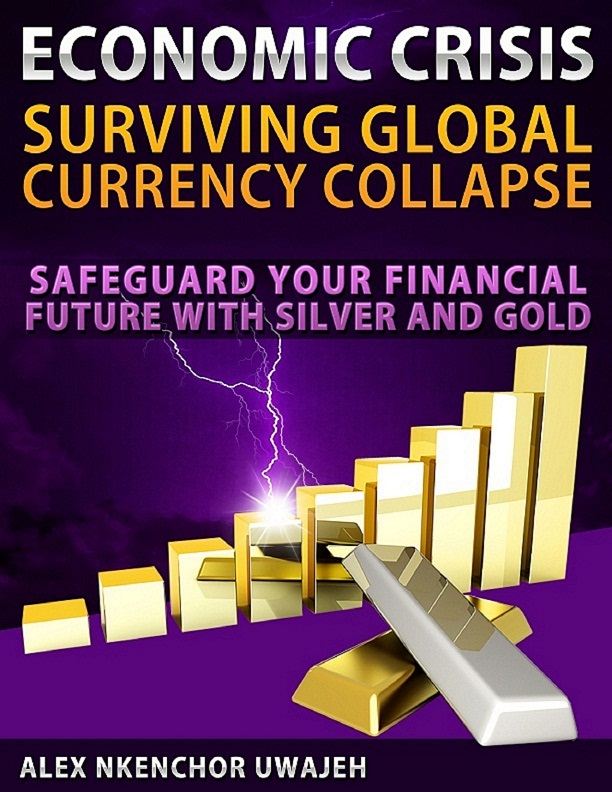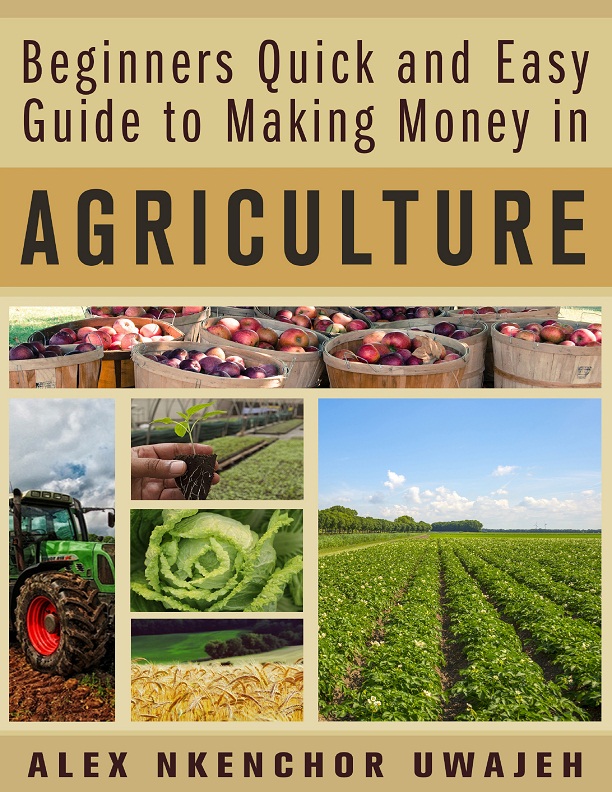 Browse my Google Playstore Books
Want Audible Audio Books? Start Listening Now, 30 Days Free