34 Steps to Successfully Outsourcing Your Business to India
QUICK START GUIDE TO OUTSOURCING YOUR BUSINESS PROCESS TO INDIA
How to outsource to India
Offshore outsourcing industry began in India and it was able to grow the Information technology and other sectors to billions of dollars and got more than half of the offshore outsourcing industry. Although I am not saying that India does not have their own problems or is the best place for all offshore outsourcing effort, but it has an unparalleled history and size.
America and Europe are the biggest customers of Indian outsourcing industry and they account for up to 60 percent and 31 percent respectively of technology sector and BPO exports. Financial services are the largest vertical sectors (41 percent), high-tech/ telecom (20 percent), manufacturing (17 percent) and retail (8 percent). In 2009 alone, the technology sector employed up to 2.2 million people. The main attraction was the large, English speaking, low-cost workforce. The industry grew fast through the 1990s ably supported by the dot com boom and IT upgrades to get prepared for some potential Y2K bugs. The 2000s saw same growth with more work going to India in large cycles to help companies cut costs and in boom times capitalize on talents that are available.
Big companies now understands how to bridge cultural nuances, manage time zones, make context available and easily communicate without the benefit of face-to-face interaction. Complaining over these problems place anyone who wants to work with a global team in a bad light. It's not all about you because global collaboration is hard work. Long-term dedication is needed by the management of a global team with the development of an important skill set, I mean one that most project managers have never been taught.
Download Your First Audible Audio Book For Free
Here are some tips to help ensure a successful outsourcing to India.
1...Find a company that are ready to truthfully tell you No
Most outsourcing companies can never say no because they have a culture of yes; now it is your job to look for a company that will say no. In a truthful effort to please (and get business), an offshore team may commit with enthusiasm to work they cannot deliver easily. So, look out for a company that will say no. You have to find a team that will tell you what they can really do. If you need a hammer, then you have to find a hammer and not a screwdriver that is willing to sprout a hammer out of its side.
2...Always make your English simple
After some years of conversations over the phone and instant messenger, I came to realize that English in India, which is both British English and Indian grammar, has made its way into my speech and writing. You need to understand the difference between speaking and understanding. Most speakers of a second language think and make concepts in their first language. Always keep the language simple and the examples concrete if you really want to explain a complicated matter.
3...Cultural differences do not result in poor performance
All work reaches a stage where it's clear if members are performing. Problems of distance, culture and communication are of no importance; all project managers must know if the work that is be produced is of poor quality. Always make sure you know this early, and be ready to break up with the other team, whether they are in another country or not. ("It's not me; it's you.") You need to have a potential rebound partner waiting in the wings.
4...Outsourcing is nothing new
What type of car do you own? Do you see your car as your "outsourced" ride? When you are with your friends drinking, are you always uncomfortable knowing fully well that your champagne has been "outsourced" to the French? What about the Chinese chip in your iPhone does it mean it too was "outsourced"? You need to know that as long as we see our work as outsourcing, then we are placing a stigma on something that is as old as civilization. Just like what the monsoon winds do for the spice trade, the Internet also does it for software development. Our business leaders need to know that outsourcing is just another type of global trade.
5...Picture drawing
When in talks with an offshore team, it is always good to draw a picture. The use of language differs across cultures and job descriptions. You have to know that just because someone speaks English doesn't mean they actually understand it. So always draw. If you don't know how to use Photoshop? Then start with a pencil, a paper and a scanner. Simply begin and gradually improve from there.
6...Explain in clear terms definitions for easy business concepts, like "done."
No matter how you speak English, when you say "done," it actually means that something has been accomplished. If you really want your project to be very successful, you need to be open with your team about what exactly "done" means. You need to say it over and over again so that everybody will know your team's definition of "done." Let them know what they need to test before a file is sent to you? Also make them understand what constitutes a completed feature? Figure this out and communicate it often to them.
7...Indian people are more patient than you, so be very patient with them
The value of patience is known by anyone who has tried to run a business in India. Do you really think the line at DMV is slow? Then try getting DSL for your office in Mumbai. This normally works both ways because when you change your requirements for the eightieth time or are you are not prepared for yet another meeting, they will understand you very well. (Though I will advice you not to test this theory too often.) Also, in India, it is also a cultural tendency to be very patient with colleagues that are underperforming, information gaps and general project slow-downs.
8...Don't blame the accent
It's easy to blame superficial things when communication breaks down. But be very honest with yourself because an accent isn't to blame because your project is not going as planned. There are so many ways you can use to work around communication limitations, and you are supposed to have tried a few of them a long time before your project started going downhill. Although I am not saying that you should smilingly accept a project manager who is very difficult to understand. But once you are working with the best team then you're going to get, focus on making communication work.
Also try the telephone, video conferences or Instant Messenger for effective communication. True wisdom is that the less "easy" you can make a meeting, the better it will be. Phone calls and video conferences are often pushed as good ways to communicate with your team, and they actually work well. But for daily work, instant messaging beat every other form of communication. This is a form of communication that is quiet (unless you type loudly), it gives time for long pauses while you are saying something or testing out a solution, and it is very difficult to misunderstand each other when the words are typed. Do make sure you try out a number of solutions before settling on a mix that works well for you.
9...What outsourcing to India can do for your Business
I know you have heard and read so much about the good and bad of outsourcing to India, and you may want to give outsourcing to India a shot. But before making the final decision, you may want to know exactly what outsourcing to India can do for your business.
10...Now here is what outsourcing can do for your company:
Meaning of Outsourcing
Outsourcing can best be described as an operation, process, function, job or task that can be done by your own employees, but is instead giving out to be outsourced or contracted to an external third party vendor for some period of time. Off shoring is the use of outside resources strategically to perform business functions that were formally handled by internal resources. Outsourcing is also described as a business strategy where a company gives out a part of their business functions to a service provider that is specialized, who then becomes a valued business partner. In outsourcing, the third party vendor can work on your business functions either on-site or off-site.
11...Reasons why you may want to Outsource to India
There are so many reasons why companies all around the world choose to outsource to India. Most managers prefer to outsource to India due to the huge cost and saving of time that they can make.
12...Outlined here is a list of reasons why companies choose to outsource to India:
Drastically reduce and control operating cost by outsourcing
Get the needed way to world class capabilities through outsourcing
Share risks with a partner company through outsourcing
Concentrate on core business functions by outsourcing
Save on cost by outsourcing
Outsource business functions that are out of control or time consuming
Outsourcing can help you augment the lack of internal resources for a particular business function
Enjoy greater flexibility by outsourcing " Improve company focus through outsourcing
Free your in-house resources for major business functions by outsourcing
Buy My Books at Apple iTunes,
GooglePlay, OverDrive, Kobo, Scribd,
and Barnes
& Noble book stores.
Also available in other languages.
13...Jobs that are mostly Outsourced to India
India is a country which has skilled resources in almost every field so almost any business function or area can be outsourced to India when it comes to off shoring. The following are some of the most constant outsourced business functions to India:
Human Resource Administration
Marketing
Telecommunications and Networking
Insurance Administration
Security
Accounting
Information and Technology
14...Office functions that can be outsourced to India
Lots of benefits can come to your company when you outsourcing your office functions to India. Before off shoring, always look at the areas that will bring in more benefits by outsourcing.
15...The following are few of the office functions commonly outsourced to India:
Engineering outsourcing
Contracting / outsourcing
Transcription / Typing outsourcing
Financial / Accounting outsourcing
Secretarial outsourcing
Sales and Marketing outsourcing
Human resources outsourcing
Project management outsourcing
Customer support outsourcing
Distribution outsourcing
IT support functions outsourcing
16...Here are some of the advantages of outsourcing to India
Your company can grow and make huge savings by Outsourcing to India. Here are some advantages of outsourcing to India that you are expected to see in your own company:
It improved operational control for operations whose costs are going out of control
Better risk management
Cost and efficiency savings in back-office functions
Reduced overhead costs for particular functions that are extremely high
Increased level of business continuity to the company
Developing of internal staff and acquisition of new skills through working with the outsourcing vendor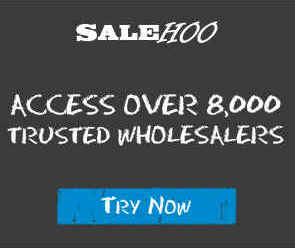 17...How do I make sure that my outsourcing venture to India is a success?
There are so many factors that can have an influence in the success of an outsourcing project. By paying close attention to the following areas which are critical in outsourcing, then you can be sure to see your offshore project come to a very successful end:
Arrange a well-structured outsourcing contract
Openly communicate with your offshore team during the course of the project
Always define and understand your company goals and objectives before outsourcing
You have to develop a strategic vision and plan before you outsource
Select the best vendor via a vendor selection process
Invest your time into the ongoing management of the outsourcing relationship
Always make sure that you provide your offshore vendor with the necessary support and pay attention to issues
Develop a short term financial justification
Now that you are well convinced about outsourcing to India, why not make a decision today to outsource to India and watch your company grow to a whole new heights, always concentrate on core business functions and get skilled resources to work on your projects-all by outsourcing to India.
18...Some of the reasons why Outsourcing to India is very good for your Business
Now that globalization is flattening the world, it has become very important for companies to make use of outsourcing firms in India to stay in competition. The best outsourcing destination for technical work is India; they are not to be compared to any other outsourcing countries in Eastern Europe, the Pacific Rim and Latin America.
19...Here are some reasons why your company needs to seriously consider outsourcing to India.
India can help you attain more with less
All business are under consistent pressure to make huge volumes of work and create more money with their existing staff. Now by outsourcing to India, you can easily use your current staff to manage the outsourced projects and team, thereby getting an increase in the output of all members. Only outsourcing to India can assure you of a tremendous improvement in your company's productivity.
Want free Audio books? Get one of my Audible Audio books of your choice for free. Click Here
20...India can give you access to educated professionals with skill sets
When you are outsourcing to India, you just have to be aware that you will be working with people who are very educated, often having degrees from some of the world's best universities. Although cultural barriers and language still exist, you don't have to worry when you outsource to India, because almost all Indian professionals speak better English than other leading outsourcing countries.
21...Outsourcing to India can always help you focus on core business competencies
As your business grows higher, you will definitely need to support your customer base that is on the increase or research and test new products in the course of continuing your current growth rate. If you handle everything in-house that can take your focus away from core business activities. However, if you outsource to India, this can enable you to delegate activities that are non core while you continue to control the business functions that make you successful. India is a flexible outsourcing location, where you can quickly find a service provider for customer support, marketing, research or any other business activity that you would like to outsource.
22...Outsourcing to India can help your company become more innovative
Since business is sometimes uncertain with its own peak and slow seasons, you will not always have the right number of staff members with the right skills for your current workload. Now you have to know that outsourcing to India can help you handle such business situations that seem impossible, by giving you access to skilled people, as and when you need them. Whether you require more or less resources, outsourcing can provide your business with a certain level of scalability.
23...India pricing flexibility is the best
Since the cost of living in the US is high when compared to other countries, American labor is expensive. As an employer, you will have to be paying for taxes, cubicles, computers, health insurance and liability insurance, in addition to the salary of employees. Now you have to know that when you outsource to India, you will cut down on the cost of labor drastically. A skilled developer cost in the US can be anywhere from $50 to $80 per hour, while the hourly cost of an experienced developer in India can be negotiated down, to as little as, $15 per hour. India's pricing flexibility allows you to be more creative in budget management when your company cannot afford to pay high salaries.
24...Outsourcing to India can help you determine proper staff levels
You can easily find the task of maintaining proper staff levels to meet business needs awkward. You will always run the risk of failing to deliver during times of increased business activity if you have less staff. But on the other hand, if you have so many employees on your staff, you risk losing lots of quality people to apathy or the lack of challenging work. When you outsource to India this problem will be solve because by giving you the flexibility to determine proper staff levels. You can hire the services of a core team to always meet your business needs 80 percent of the time. Now as business activity increases due to seasonal or other demands, you will keep adding bandwidth through outsourcing to India and then you will also be able to keep your full-time employees at a good utilization rate all through the year.
25...Outsourcing to India is very simple
Knowing how to get started with outsourcing to India is as simple as looking for a suitable Indian service provider and signing an outsourcing contract. Although, you will need to take deliberate steps to make sure you outsource only what you can handle.
26...Here are some few suggestions to help you get started on outsourcing to India:
Evaluate your needs and consider your business goals before you outsource
Investigate the market and some potential Indian vendors before you outsource
From the very beginning, outsource a very simple project to test the outsourcing service provider you have chosen. This will enable you develop a good relationship with your team in India
You need to invest in web conferencing tools such as GoToMeeting and Webex, that will always help you communicate with your remote team in India
You have to manage your outsourcing partner in the same way, as you would your in-house staff. Define your deadlines and deliverables, along with your expectations document. Also arrange regular meetings with the vendor, to review the status of your project and to set priorities
Make the decision to outsource to India and witness a major improvement in your productivity, profit and net income.
27...Benefits of account outsourcing in India
You need to connect with Service Provider
For Services in top Indian cities get connected within 24 hours to pre-screened, trustworthy and small business friendly service providers Outsourcing has indeed revitalize the ways of the working world and has left a big impact on the world for executing tasks pretty well. In fact, India is one of the country that has become the hub of providing outsourcing services to countries like United States, Australia and United Kingdom. The truth is, these countries are very dependent for account outsourcing in India.
28...Building a better business with account outsourcing in India
A successful business can only run through same contributions from all departments such as human resource, marketing, information technology and of course finance and accounting. Remember the saying that money makes the world go round and it is the yardstick use to measure the success and profitability of any business so it is only normal that a company will chose the best professionals to maintain the accounts of the organization in an impeccable manner. However, the accounting professionals needed to do a very competent job charge high salary and at times it might not be profitable for the business to place an entire team towards maintenance of financial accounts. Hence, other services like account outsourcing in India is a welcome change and more and more global businesses are adopting this procedure.
29...Account outsourcing in India offers many advantages to the business that hires the services of such a vendor.
Certified and experienced resources available
India Account outsourcing, places your bookkeeping and accounting in the hands of trained, and experience professionals whose only aim is accounting. In so many small companies, bookkeepers and accountants may have other duties. Their primary duty may not even be bookkeeping and accounting and they may even have only little training for the work. Now you have to know that getting 3rd party accounting and bookkeeping providers from India which are highly trained professionals whose only job is financial services can keep your accounting seamless and in up-to-date condition.
It means more eyes on the work
Account outsourcing in India make use of teams of both accounting and bookkeeping professionals. This means there will be more eyes on your company's finances, while also double-checking one another's work. This will increases the quality and accuracy of the work. As many small businesses make use of just one overworked bookkeeper, there is always a potential for improved service by outsourcing the work to a third party.
Now your business earns more The truth is that when you decide to choose accounts outsourcing in India, you will make more money, without you working more yourself. First, you have to save lots of money by not having to pay for both full-time or part-time wages and benefits to employees and the overhead. Now, when you have your employees on payroll, you also avoid paying for lost productivity costs. You earn on the time and expertise of a whole team. It also gives you the work-life balance that you have always needed.
Business productivity improvement
Many accountants get tired with the errors, the delays and review need of their staff in house, which is money going through the drain. But you can direct an outsourced provider far more stringently to ensure that the work quality improves but also to ensure that you always pay only for reasonable productivity. It will grow your profit. Account outsourcing in India normally provides visibility to operational information and enables an organization to re- arrange tasks and resources to achieve mission and critical objectives. With the recent survey cited above, 75% of people who responded said that real-time reporting is important for compliance, accuracy and organizational productivity.
Move for the organization painlessly
When companies need to cope with the rising levels of competition, the issues of hiring, training, managing and delegating tasks to an in-house accounting team not only cause a burden and enhance the costs of overacting but create pressure on the management team. A lot of people holding significant positions in the management team of a business now look ahead to the aspect of outsourcing. Reinvesting in work which is more unique becomes very possible when you have a virtual assistant who is able to manage the office tasks. It is very good to always remember that the money spent on business is worth back its value which is small when you have a team of in-house accountants serving your company with no good contribution in the purview.
30...You can get good guidance in managing your finances
You need to know that companies that are very reliable and offer outsourcing services from offshore location usually have the best resources at their disposal. So, you can ask them for financial advice to understand the value of impartial suggestions when dealing with finances and get a complete guideline when you need it the most.
Lowering your overall expenses
Delegate a lot of work to a good company that can handle your outsourced work in a simple and efficient manner and adds the aspect of dynamism to your business because investing in outsourcing is the main option that comes into the mind of business owners.
31...Advantages of outsourcing to India you may want to know
One of the most beneficial business decision across the globe for past few decades is Outsourcing. It has become very popular due to high returns and lowered cost. Now besides lower cost, outsourcing also offers quality skilled workforce and timely deliveries to the businesses. It will definitely results in increased efficiency and ROI. Over the years, India by far has been the preferred destination, for businesses based in countries like US, UK, Australia who always outsource their work to Asian countries.
32...Here are some few statistics in regards to outsourcing
Hexagon consulting says that India's outsourcing business today stands at approximately $US 118 billion, which clearly prove India's dominance in the outsourcing landscape. Also according to Top 100 Outsourcing Destinations by Tholons in 2016, Bangalore has the highest share of outsourcing business in India. Mumbai, Pune, Hyderabad and Delhi are not far behind either. They are on the list of top 10 outsourcing destinations as well. You have to be aware that there are different types of outsourcing , whether it's accounting and finance, IT services; India is the best and most preferred location for outsourcing business on account of so many reasons.
33...Here is a list of some companies that have already outsource their back office services to India
You have to know that there are many companies who send their back office work to India. Below are a few of them.
Telstra
BestBuy
IBM
Vodafone
34...Why do companies choose to outsource work to India? Here are some major reasons why big companies outsource to India
Communication
Easy communication is one of the main reasons that these countries prefer India more than any other country. Good communication is the most important factor for better execution of plans and strategies. Indians speak English better than their Chinese or Filipino counterparts.
Lower costs and higher benefits
Money is the first of all reasons for outsourcing. India has proven to be the most cost effective because labor costs in countries such as Australia, Canada, US, UK, and Dubai are huge compared to India. Lower costs usually have an impact and increase the ROI. So instead of hiring in house workforce, foreign agencies prefer to give out their business to Indian agencies which will provide them dedicated workforce that will work exactly like the way in house resources work for the agencies abroad. It offers not only flexibility, but it also offer reduction in capital expenditure, infrastructure and costs of maintenance by a considerable margin.
Advanced infrastructure and latest technology
Agencies in India are fully focused on deployment of the latest types of infrastructure and technologies. Besides, training the workforce on the latest technologies is at the core of their strategy. They regularly conduct training programs to make sure their employees are always at the very top of their game all the time. This normally helps Indian firms cater to the demanding needs of overseas clients and execute critical projects in a seamless manner.
E-commerce solutions
Ecommerce is just one of the areas which India has gained a lot of dominance in the past few years. Amazon, the pioneer of ecommerce choosing to setup a software development center in Indian cities such as Pune, Bangalore, Hyderabad & Chennai vouch for that. Over the years E commerce companies have focused on making themselves more competitive than ever. That's the main reason; they have turned to technology for maximum output and integration of customer support and logistics.
Friendly policies of India's Outsourcing
Business outsourcing is one the major sources of foreign income for India economy. So India's outsourcing policies are very flexible encouraging overseas agencies to outsource their business to India in a very easy way. From $US 50 billion in 2010 to $ US 118 billion in 2016, India's growth through outsourcing is great. The statistics clearly shows that while India's policies are favorable for outsourcing, availability of quality skilled resources at very low costs on the other hand makes India the best choice for outsourcing.
Better customer support and productivity
You have to know that when you outsource, there is an increase in productivity and customer support. Now both of these factors work together for efficiency and 100% better customer satisfaction which normally results in recurring business. All round customer support, in-spite of the time zone differences and great command of English also made India climb up the ladder in a short period of time.
Now in regards to the various advantages and benefits of outsourcing, disadvantages of outsourcing also abound. Because just like outsourcing might end up being very good for businesses, the management of a company or agency should weigh the benefits as well as the disadvantages of outsourcing before actually choosing the process. The disadvantages of outsourcing give lots of businesses an opportunity to know what they're going into. Therefore, it is important that before any businesses get to decide on outsourcing their own corporation's company processes, they have to first have it in mind the disadvantages of outsourcing unwanted results is one of the biggest drawbacks of outsourcing.
See Also... Financial Fitness, Blockchain, Positive Thinking, Blogging for money, Top Website Hosting Companies, Nigeria Stock Market, Selling on eBay, Amazing Business Ideas
Sign up for EBATES Here: It is a shopping portal and it offers cash back and coupons from more than 2,000 online retailers.
You will also love these great articles:
Become a commercial real estate king
Essential Guide To Personal Success
Want More Interesting Money Making Business ideas? See extra ways to make more money below:
30 Days Or Less To Freelance Writing Success
30 Days Or Less To Virtual Assistant Success
Featured books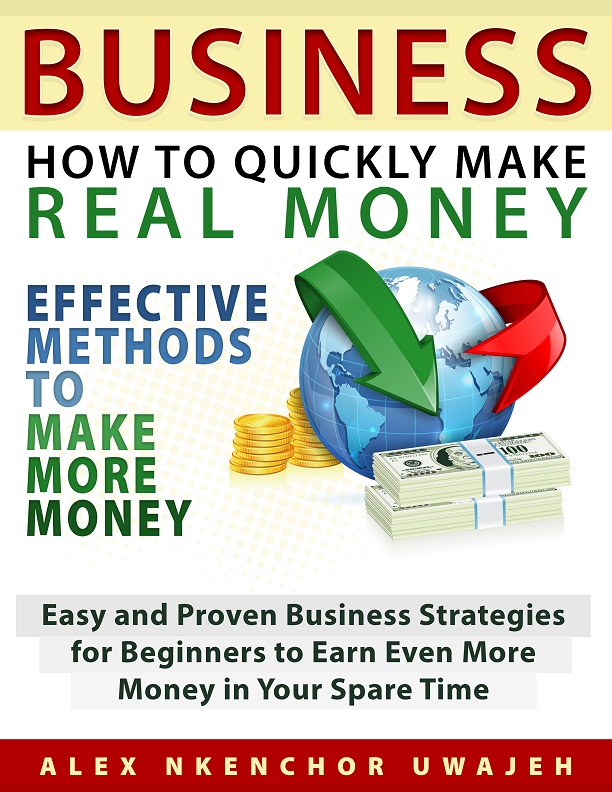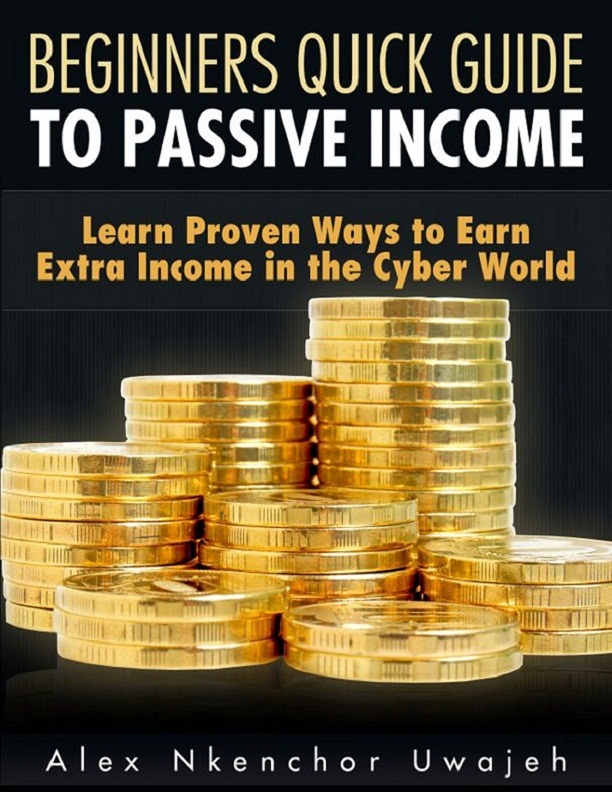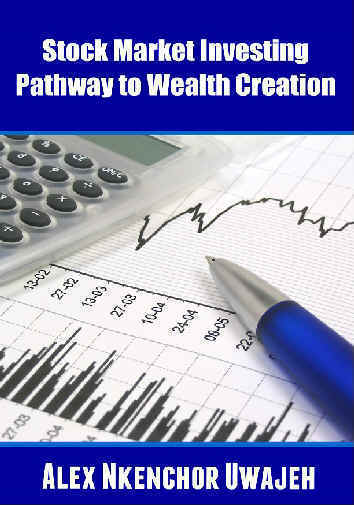 Want free Audio books? Get one of my Audible Audio books of your choice for free. Click Here
Browse my Google Playstore Books