Diary of an Immigrant or Foreigner in the
United States of America –
(Immigrant
Experience in America)
The Diary of an Immigrant in the United States of America
Unemployment is a general problem in Africa especially in a country like Kenya. The rate of employment in Kenya continues to decrease day by day. The increasing number of University graduates on yearly basis left the private and the public sector with limited resources to absorb all the educated minds. Most of Kenya's population finds itself educated because the government provides public education. I think this is the same reason as to why the quality of education is wanting and the rate of employment is low. Completing studies, left my friend Hazel in another world, fighting for survival in the labor market. Given the rate of Unemployment and underemployment among the Kenyan Youths, Hazel was forced to adopt to a new and limited scope of opportunities available both financially and academically. Those things that she lacked in her home country; clean water, jobs and enough money to sustain the basic needs of life.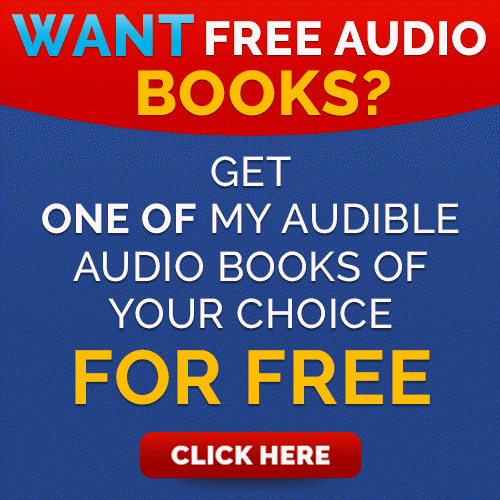 Here's her story
On this Saturday, She narrated the story of how she considered migrating to USA.
Kenya is a country characterized with prolonged political seasons, slow economic growth and cannot in general terms be able to provide to all our needs. Even though my country (Kenya) is endowed with natural resources, brilliant minds, gentle and lovely souls, a place where a young woman like me considers a threat to her economic uprising and pushed out to look for greener pastures - She said passionately!
With a Bachelor's degree in Hospitality and tourism management from a renowned University in the country, she was forced to tarmac for three years looking for a Job in the Kenyan private and Public sectors. For the three years I was visiting every office giving out my CV with hopes of being offered that lifelong opportunity. All was in vain.
Since her life in High school, listening to Motivational speakers and friends talking about high rate of employability in the USA. Reading on the internet every day about the easy of life in the USA and the vast opportunities for the young people, Hazel didn't wake up one day and thought of leaving Kenya to the USA. She was motivated by those movies she watched, the books she read and the news clips she listened to. People talking about their successes in the USA and how they made it out of their country to harvest the fruits of success in this foreign country.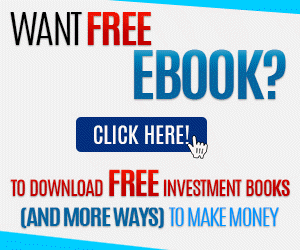 State of her family in Kenya
Being the oldest in a family of two sisters and one brothers, Hazel was the only hope for her younger siblings. Her father died sometimes back and hence every child in the family had to put up with the reality. Their mum was the only father and mother that they knew. Working in a supermarket to cater for all the expenses in the family; food, school fees, accommodation and clothing. You will have to put down the feelings of grief and depression before pretending everything is okay leaving such a family behind. '' When you leave your childhood home, your native land or your country, you leave a piece of you behind.'' She said.
I often saw that it was especially hard for children of single parents not to feel responsible over their parents, making them guilty about asserting their independence. But her story was different. Hazel was determined to go and seek her adult life away from home. '' The good thing is that I believed one day I will be back. But maybe the act of leaving will have changed something in me. Maybe my selfish nature'' She said.
I hate it when people think getting up and moving to another country is a walk in the park. There are very many things that you first have to deal with. From psychological torture of leaving your family behind to the fear of where you are going. We leave our country in search of a future, but we definitely lose an important phrase of our past. I cried for the bit of my life that was lost, the one that I cannot reclaim in a day - she said.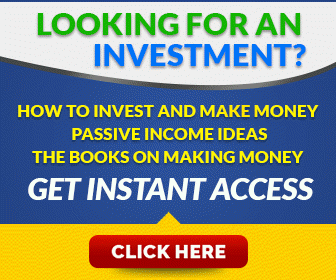 The thoughts of migrating to another country to look for money needs a lot of sacrifices. The reality is, you will have to leave your family behind, not because you hate them but because you love them so much. Hazel opened up to share this story, portraying how much she loved her mother and siblings. '' I had a lot of love for my siblings, I loved them so much and cared about their wellbeing. I knew they cannot make it to school if am not there to help my mom raise their fees'' She sobbed '' You can have unilateral love for your parents, friends, spouse, kids and your siblings, but let me tell you my friend, this love will not feed them! You need to go an extra mile to prove it through actions. This is what made me step out of my comfort zone and look for a more stable life'' She narrated confidently. '' I need money, money to send to my younger brothers and sisters to college, money to help my mother pay for rent, bills and feed. That is why am here now, at least I can say I helped with one thing or the other''.
As I sat listening to Hazel's bitter stories, I learnt a lesson. Not one but several. I leant the importance of sacrifices. I realized the crucial benefit of this story and so I thought it should be told. Hazel lost her father when she was 18 years old. He was a very hardworking man and at least they could afford the basic needs of clothing, food and shelter without experiencing any troubles. When the father was now gone, she had to struggle with this and that to raise her college fees. By that time, her mother was jobless with nowhere to get money from. She moved from one corner of the town to the other in search for a job. When she landed on this supermarket that had a massive recruitment of supermarket attendants, things didn't get well as fast as she expected. She had to convince the management that with her old age she can still be able to work more than 15 hours a day. We both know how supermarkets operate here. Opening at 7 am in the morning and closing at 9 pm.
Now that she got the job and paid 3 dollars a day, she could at least smile knowing she can feed her family. Hazel gave a grimacing smile and after seeing my startled expression, stated '' now you can see the reason why I had to be creative. I was the elder sister and when my younger ones approached me asking for an exercise book or a pen to go to school, they expected that I should respond swiftly. How else do you think I felt excusing myself...? I was guilty, guilty of not providing for my siblings. I love them, I think hypothetically speaking I love my sisters and brother too much.'' She was talking from another world. I could clearly see this in her eyes. '' The worst of all is when one of my sisters got sick and I was there doing nothing. My mother went to a chemist and bought some pain killers. That's all she could do. The month was still young and in a country like this where you can only be paid at the end of the month, we could do nothing'' She explained. '' The drugs did not help her but she had to be tough. I became infuriated and so emotionally distraught, I threw my phone at the mirror and cried in agony! Shockingly, I took my sister to the hospital and sat down confidently waiting for the doctors to respond. I was too weak from emotional despair to even sit down and wait for their response. What if they ask me to pay the hospital bill?''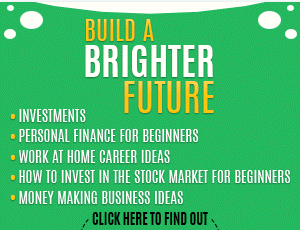 Here is her situation. "That decision of leaving my family behind for another country knowing that I will not be able to see them in a couple of months, no! Just say years, I have always come back to it and roll it back to my mind while I am sipping coffee or chatting with my Friends in the USA''… My family, friends and loved ones in my native land are extra-nice. They were soothing me with all kinds of nice things. Some telling me not to be sad about it and focus on those good things that I have achieved before. In spite of all those kind words and gestures, nothing changed. My heart was burdened with guilt and sad feelings. Sad of all things thinking that I will not get that warm hug from my mother any more. Maybe in very many years to come.
This thing is critical, the decisions you make become yours and yours alone. This is a life that forces you to trust yourself because there's no one else who is around on whom to fall back to. The place you once called home will not be home anymore. It becomes more of a feeling than a physical place. Home is now that emotional call you get from your mother, sister, brother or grandparents. The memories you have when you are sited alone in the house staring at the celling. Many people cannot understand this before they start packing. The thoughts of living 500 miles away from your parents becomes a reality. '' The darkness had befallen me and the feeling of exhaustion came over me. Fear gripped me as I packed everything in my bag knowing am leaving the old roots to go and establish roots somewhere else. I just sat there whimpering, praying to God that I get peace of mind. I later gained my courage and structured a plan. A plan of being strong and doing those things that will make me expel those thought from my mind''.
''I now had to leave. To leave all the beautiful things of my village behind. The funny friends and my always loving family'' She said
''My sisters and brothers were left in a less-resourceful state. Some of them striving to complete their primary school education and others to complete their technical studies. Guilt of all is knowing that my mother will hardly raise their fees and maintain them in school.'' She narrated this with tears rolling down her cheeks.
Even after all the things that you have achieved in life and all the new things you now love and the new people you now interact with, your heart will ever be longing. Longing for Home and the people that contributed in one way or the other in your childhood life. '' That time when I packed all the things that I needed for the journey and I felt weakened, I wanted to give up and remain behind with my family. But the issue of life, the economic independence that I knew I cannot get from Kenya fueled me. Now everybody was watching me leave the suburbs, my eyes blurry and face swollen with tears, my hands shaking with grief and my mind was numb to everything else around me. I just waved them goodbye and left the town. I didn't know any other way to make the pain go away''
"The good thing after leaving is that the communication was still on. Thanks to the telecommunication technology, I kept in touch with my mom. She advised me on each and every thing that I wanted a word on and also communicated every single thing that happened back home''.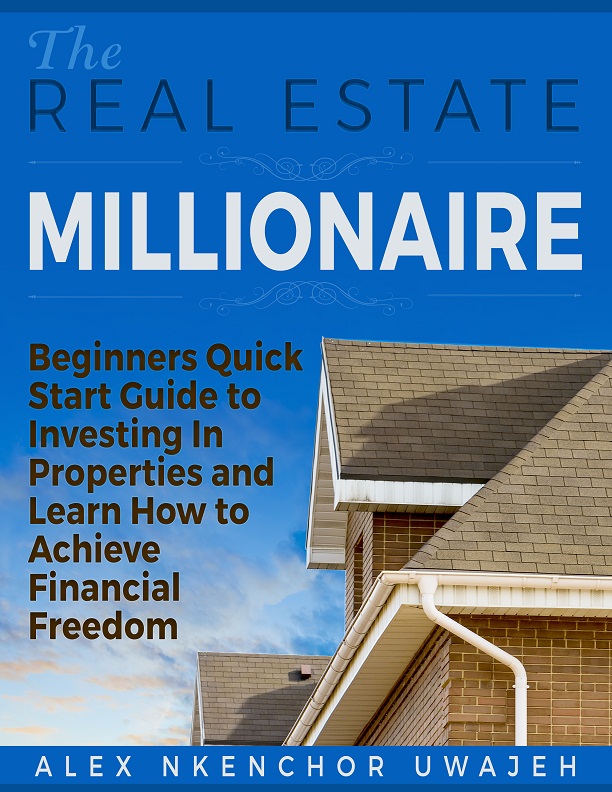 The Journey to United States of America
''USA is a country that I heard many people praise. From the movies, songs, the internet and our curriculum. I studied many things about the USA in my History and Geography classes. The economic activities, the social and the political side of this country gave me some hopes of being a resident in this country'' she said.
''I was now at the airport with my old school friend Vivian. She had organized everything from my visa to the place of accommodation. What made things more complicated is the fact that I was travelling alone, with the hopes of getting in touch with one of her relatives once I land'' She narrated. ''The fear of the unknown overtook me and I was shaking tremendously. What if something happened and I had neither a friend nor a relative to get in touch with in this foreign country. Just this one person that I had known for five years during those school visiting. My classmate was lucky, the whole family came to visit her and brought her all the nice things you can think of. Being in a school far away from my home county, my mother couldn't make it to school. In fact, she only came to the school during my admission day. Now I was part of this other family. The family that welcomed me and shared everything they had for their daughter with me'' She explained.
"Vivian was lucky, she was able to get enough capital to start a business. That is why she held so hard. She didn't want to leave Kenya because of her thriving businesses'' She said.
Travelling for the first time can be an unnerving experience if you have never sat on an Airplane. You don't know what to expect at the airport nor how to feel in the airplane. Even the smallest occurrence can be confusing and stressful at the same time. '' I was a bit confused, afraid-simply apprehensive of flying. This feeling got in my toes and my whole body went weak. I read on a paper that when you are in a plane you don't even notice that it is moving. But this experience was weird. When the plane took off everything got down and I was experiencing something different'' she said.
''Interacting with all these rich people on the plane made me feel small. At one time there is this man who was staring at me. At first I thought he can notice anything about my state. The cheap clothes that I had on and the expression of fear on my face. There, I was puzzled when he asked me what I do. This seemed rude at first. I took so long to reply this question but little did I know it's just a greeting.''
"The facilities in the airplane were designed for everyone. I have never been close to an airplane except for those school tours that we went to the airport and watched them fly. The facilities for the disabled were something I really liked. The toilets had no drain hole like the ones am used to in my home and school. This made things hard for me to interact with any facility in there. The fear of doing things the wrong way.''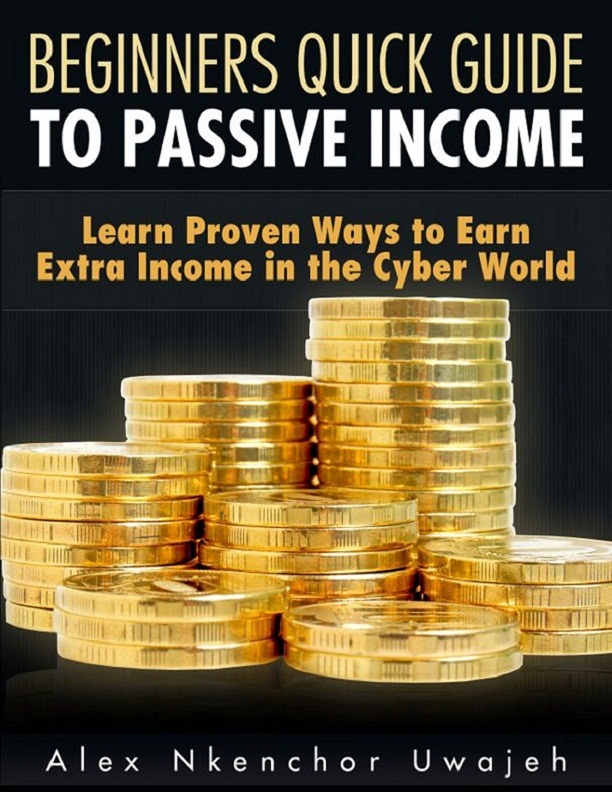 Arriving in the United States of America
The feeling of travelling to a country of promised economic career can be overwhelming and confusing at the same time. Hazel was happy that she will land and pass through the inspection process with no stress. '' I will never forget the feeling. I was so excited to come to the United States. I can still remember in acute detail the anticipation I felt before we landed'' She said. '' Throughout the journey, my mind was occupied with thoughts and worries. Thoughts about how I will navigate the city of Los Angeles. The worries about how I will make friends and how long it will take to make really good friends in a foreign world. I was so nervous about this solo venture in the world's superpower country. My anxiety outweighed my excitement and I had to put up with a confused mind'' She explained.
Sure you can read all the blogs about your destination overseas, you can research or even consult a friend who has been where you are going but no one will really tell you how things will be like for you. You will have your own individual experience. This is the reason why travelling to a foreign country holds such power over many of us. You have to withdraw all the confusing thoughts of how the place will be like so that you can experience how it really is. In fact, you will be surprised to discover that most of the things abroad are just like the ones you left at home. The toiletries, the stores, the roads and the traffic. Hazel had a different view of the things she experienced.'' When I arrived in the United States, I was surprised to find dirty roads and farms surrounding the place where I lived. The grocery stores were just similar to the ones I left in Nairobi''. She said confidently.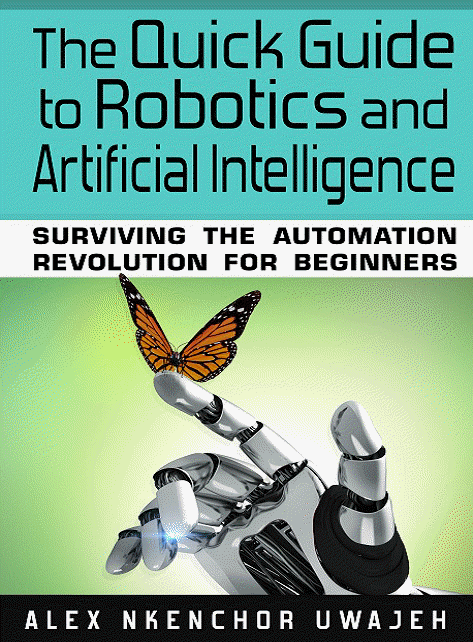 Many people describe going out as a journey to break stereotypes. To just go and confirm all the things you hear people talking about in your local areas. ''People talk too much about USA, some had to tell me how people in the USA are, some rude, others good. I now know them better than my friends at home. I know they aren't as rude as they have been made to sound. As a matter of fact, I have never experienced any form of disrespect, rudeness or torture in my stay in the United States. Just one of those bad days I was confronted by the security man. I had carried my backpack and I didn't remember put it at the security scan on those shopping days''. She said.
Landing on a new country for the first time is seemingly landing on another planet. You will have to put up with the things you are not used to. The congestion, made of people from all corners of the world will make you feel confused. Hazel had to look at things from another perspective when she landed at Los Angeles International airport. She had this to say. ''The most exciting bit of my life happened when I landed at the airport. I have never been in such a beautiful place before. It was so interesting being at the middle of so many people. Some of those I didn't know where they came from. The only problem with such a population from mixed cultures and languages is the language. I didn't know what to say, not even greetings to those Chinese that I first came into contact with'' She said.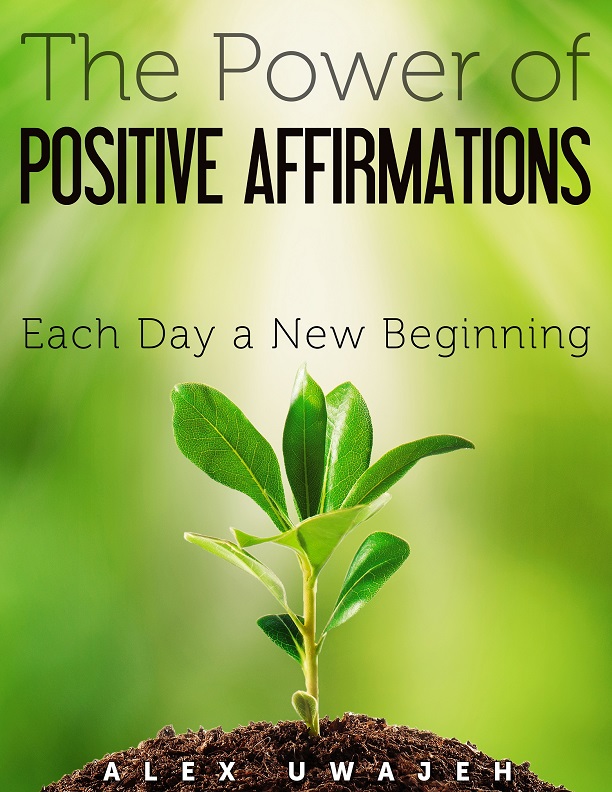 The feeling can be overwhelming, especially if you have never interacted, spoke to or seen people from all these regions. You will wonder how they behave, their language and if they are friendly. '' I was just used to those Chinese constructing roads and buildings in Nairobi but I have never had an opportunity to interact with any. The priests from Italy that I saw stay at the churches in Kenya are the only people I have ever spoken to. Being from a region characterized with drought and food insecurity, they usually cooperated with the Kenya Relief food and came to our villages. Of course I was one of the people in our village who could communicate in English and hence I was given the opportunity to interpret the language to my local residents in Kenya'' She explained.
Although people say it is always good to share a word with a stranger on anything, Hazel had a long day doing this. The question of whether they understand her language was an issue. '' I had a tough day trying to get along with the people here. Most of them were so friendly and therefore I could get along with them in one way or the other. What should I say or even how to respond was an issue. It was devastating. These are the people who just wanted to talk to someone while waiting for the terms of visa verification. I found myself so ignorant and assuming. But that was not my intention, I had a hard time understanding their accent'' Said Hazel. ''You know the people I was used to interacting with are just those with the same accent from my country. But here in the USA, everybody has a different accent'' She explained.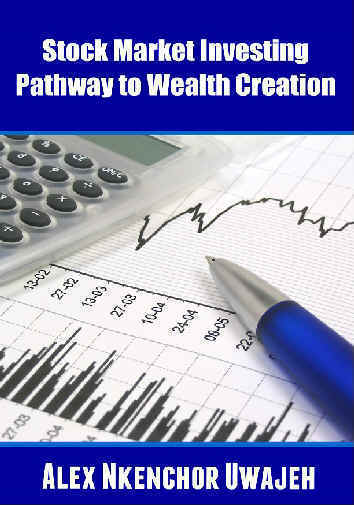 Many people encounter numerous problems during the immigration and custom checks. Some lack enough time to connect flights from the airport to their destination. Hazel didn't expect the checkups at the entry point to be that confusing and time consuming. She had to put up with the tough and comprehensive procedures before being allowed to proceed. '' The first thing I encountered upon landing is the intense security checks you have to go through before being cleared to proceed. However, my case was a little bit more complicated as I had to go through some extra checks. My visa had some authorization problems and therefore the security had to impose me to a thorough document verification process'' She exclaimed.
Entering the US is not a small deal, you have to complete all the security checks and admissions at the immigration offices at the port of entry. A foreign national or an alien is generally required to submit a valid visa issued by the U.S government and passport. '' After queuing for about an hour, I placed my bag, and jackets through the X-ray scanner and walked through. The security was beefed, I had to raise my scarf to be screened if I had any concealed weapon. This suddenly made me feel like a criminal but I had to put up with the situation''.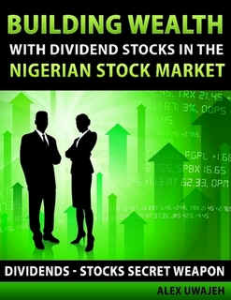 "I was now done with the first phase of the security checks and had to proceed to the next room. I felt relieved. In fact this was a success'' She laughed. This was the next big thing that many travellers had to face with fear. You have to proof that you will be able to sustain yourself in the USA. Very many people are sent back to their country simply because they don't have enough money in their bank accounts to sustain their stay in the USA. '' I saw a woman sent back just because she didn't have enough money in her bank account. Moreover, she didn't provide enough evidence to prove she had relatives in the country''. She said. '' My case was a little bit easy. However, I landed on another trouble. I didn't recall the exact time my passport photos were taken. I had to convince the officials that I had a really hard time preparing psychologically and hence I could not really figure out the real date these things were done'' Hazel said.
"Besides the struggle of how the immigration functions in USA, it wasn't very difficult. I was done within two hours.''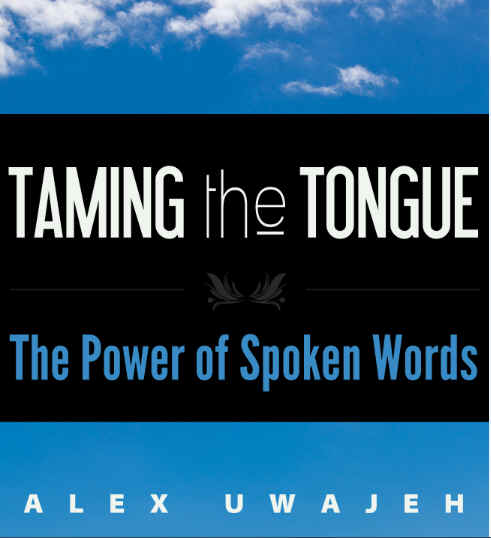 The big deal lies here now. When you are done with everything at the airport, what next. Many people prefer getting a cab in the streets but Hazel's case was different. She had come to the US courtesy of her friend who connected her to one of her relatives in the country. She was supposed to find a way to reach that relative and therefore things were a bit challenging on her part. Never laugh at somebody's travel misfortune. The friend never turned up on time and Hazel had to wait longer. With very many things crossing her mind. '' You know how things get confusing sometimes, your friend is late and you think they won't turn up at all. That is what I went through. Mind torture. What would I have done if everything didn't go as planned? At least I had some money. That which I had saved from the part time jobs I got when I was in college''. She said.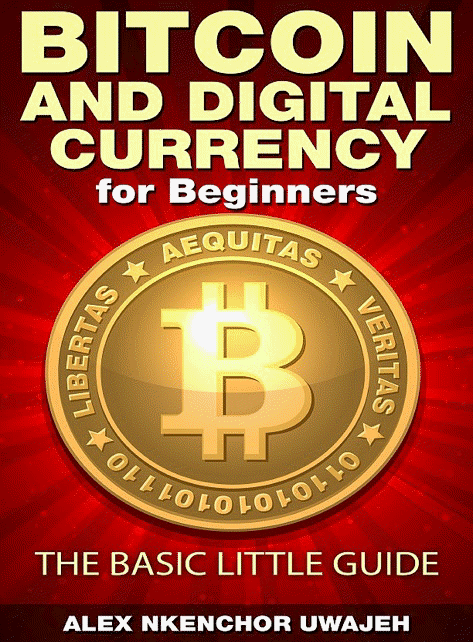 "We eventually hooked up and everything was as planned. All my worries were washed away when I found myself in USA knowing that everything was in order and now I can stay comfortably. As an African, I found myself in this funny Venn diagram of immigration''.
Hazel was not in the USA on those holiday vacations. She was here to find the promising jobs she heard about. Taking all the risks of traveling to an unknown country just to have a job and eradicate the circles of poverty in her home. '' All this time I was revisiting my ultimate goal in the USA, to get that one job that I will wake up in the morning knowing I will be paid at the end of the month. My friend had promised me a job in this land of opportunities through her relative. She worked In the US as a Hotel attendants in one of the Hotels in Los Angeles.''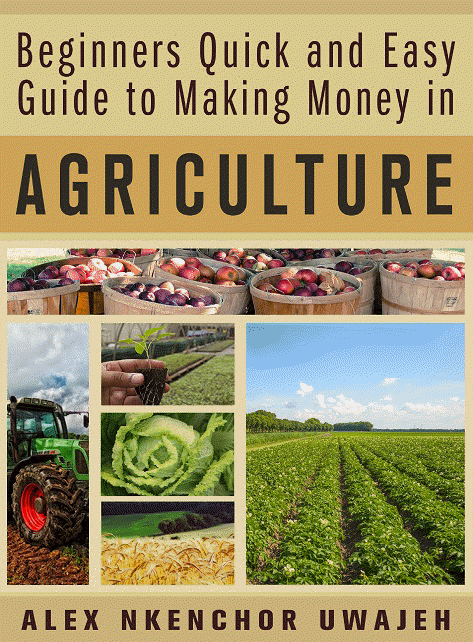 Los Angeles is the home of some of the world's beautiful structures, white-hot arts scenes and the best place to hover around. ''We took a cub through the city and believe me or not, Los Angeles is one of the America's pedestrian friendly city'' She explained. ''We had all the time to see those tall buildings and people walking freely through the paths. Unlike my country where everything is a scramble. You have to scram for your space on the walk ways and put up with traffic jams in the drive way. In fact in LA, it can be diverse, rewarding and fun way to spend your travel time. Just watching the beautiful structures along the way.''
A driveway is your homes first impression. A quick picture of the place and the people you are going to interact with. The drive ways can be a little bit confusing. In short Los Angeles city is not a place that you can master in a day. ''We were driving down the city but I couldn't figure out the way back to the airport. The City is big and the drive ways were confusing. At times I just felt as if we are on the way back to the airport. All the streets were seemingly the same and hence I thought I would take several years to master the way home'' She said. ''The view of the max factory that I used to read about in the internet blew my mind. This beautiful pink and green art that I have never thought I will see''.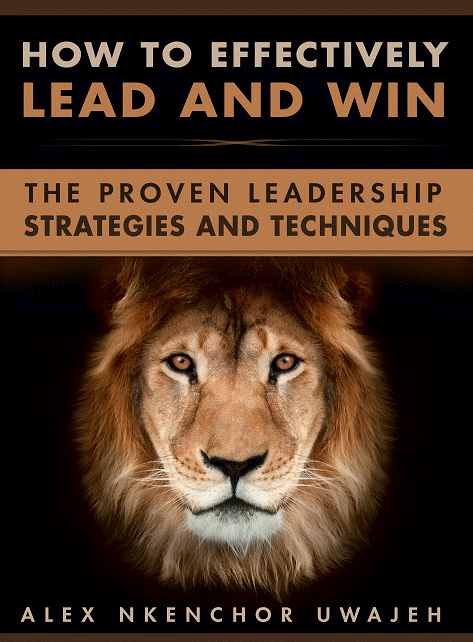 Her life in Los Angeles
Los Angeles has emerged to be one of the immigration capitals of the United States. Statistics show that the immigrants comprise of a third of the city's population and more than half of its work force. The city is made up of a widening gap between the rich and the poor and now Los Angeles looks more of a developing economy than the second largest city in the USA. Most immigrants live in the city of Angels, Santa Monica, Hollywood and Skid Row. Hazel started her life in the leafy suburbs of Hollywood where she settled in a family of five people. '' Eventually we arrived and nothing was different from home. The house was small just like the one I lived with my parents back in Kenya. The surroundings were just the same; dirty roads, poor neighbors and electricity problems just like home'' She said.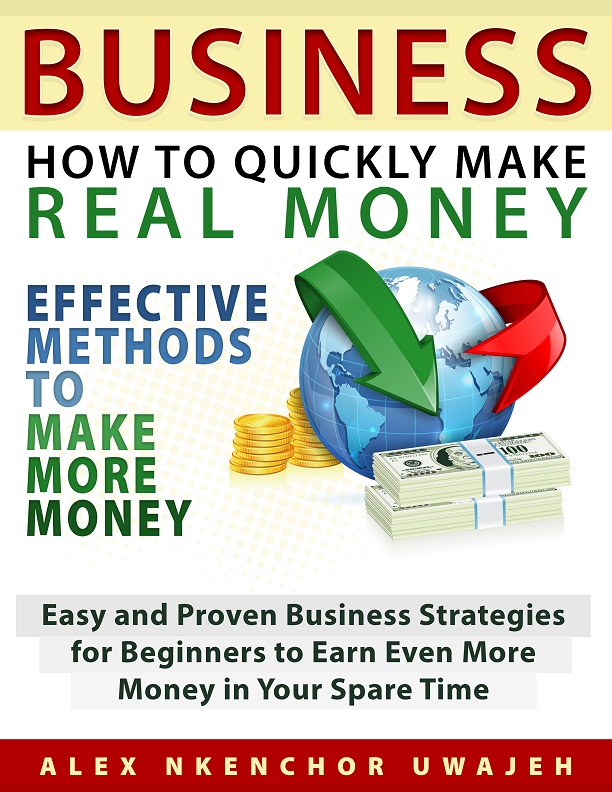 It seems like there is a place for everyone in Los Angeles. The city is made up of hipster areas, preppy places, the ghettos and a neighborhood where college kids thrive. It's not all rainbows and sun shine in Los Angele. Some of the neighborhoods' are better than the others but Hazel had an opportunity of living at a medium neighborhood. Hollywood is not a bad place to live as compared to Fashion District, Downtown, Westlake, Watts and South Park. '' This was not a bad place, at least there were good schools and well-constructed structures. I have never thought that in the United States someone can talk of traffic jams, pickpockets and beggars until we got to the streets of Los Angeles'' She said
Especially in the walk of Fame. This place has people from all sorts of life. Some dressed like super heroes but characterized with poor state of living. Hazel had a different picture about the place. '' Sincerely speaking, this place was a little bit better than the streets of Nairobi. However, there are some sort of similarities. Walk of Fame is a little annoying. People begging you trying to get you to take their CDs. Some were there selling ''tours'' and other homeless people trying to get money. This is what you get; hobos, trashy-looking shops, aggressive people trying to sign you up for a tour and the unpleasant smell of Urine in the dirty streets'' She explained. ''This was not so much different from what you get in the streets of Nairobi, but I have never thought of something like this in the USA''.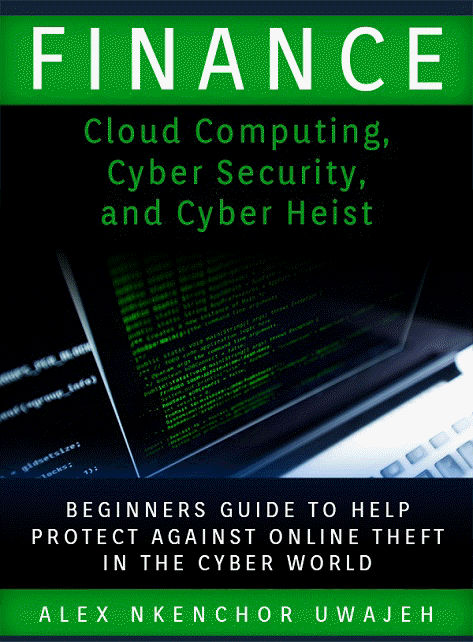 However, Hollywood has beautiful things that you come across on your drive. Hazel came across some of the amazing places that she had only heard of in the TV, the movies or the internet. '' I had only heard of the Chinese Theater and the Hard Rock in the stories of other people on the internet. This time, I was in the city of the Hard Rock and several other stars. Only that I didn't have enough money and time to take a walk across all the streets of Hollywood. Again this was not my ultimate goal in the USA. Maybe it's something that was supposed to come after I have something flowing in my bank account every month'' She said.
By living with a host family, you have to live a new life. Do what the family members do and eat what they eat. Every home stay is as different as the families that host you. As the old saying goes; you don't choose your family. You choose what to do with every situation. I had heard many positive stories about staying with a host family but there are also some shortcomings. You are living under someone's roof and hence you have limited liberty to try living the way you did back in your country. Hazel had a different story to tell. '' Thank God there was no language barrier between us. My host friend came from my home country and therefore we could even speak Swahili and English at the same time. I was content with my living situation and found that I got along well with the family members. However, I found out that they had a difficult time living with an introvert. My main focus was getting a job and I spent most of my time thinking and researching on it'' She said.
It is a difficult life to idle abroad, especially if it is in a family where everyone went to work and you are left home alone. Hazel experienced a tough life before things settled for the better. '' Now that I had to wait until a job is organized for me, I hadn't a clue of what I should be doing. Just hung out in coffee shops with lots of other like-minded but essentially idle insurrectionists'' She said.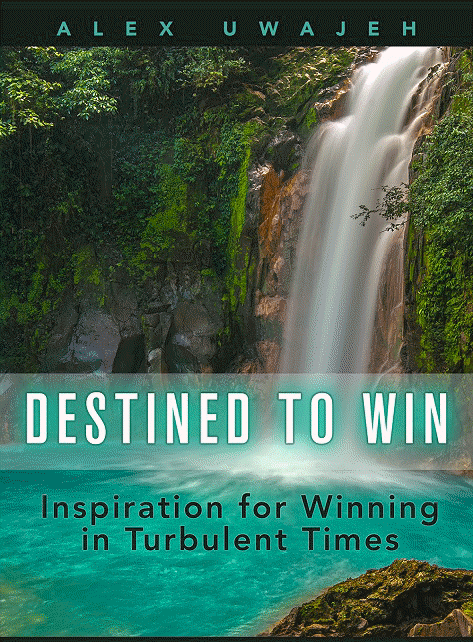 Problems she overcame
When you are in another country, do not expect the country to be the same as yours. Do not expect the culture to be the same, and behave the same way they do back in your home country. Do not expect the environment to change for you. You have to adapt to where you are staying. To Hazel, I think living with a host family from Kenya was a great opportunity that she had to utilize wisely. She didn't have to face most of the problems that people face in the USA, getting lost on the streets and sometimes getting into trouble with the police and the neighbors. '' Living with this family was different from the independence I was used to but it was worth it'' She narrated.
The other advantages that immigrants from the common wealth countries have is the language. Most of the people in the USA are native English speakers and hence Hazel didn't have difficulties communicating. '' English is the official language in Kenya, so this is the only foreign language that I got since my childhood. I communicated easily with the locals. I came across several Chinese and Indians in the streets and couldn't understand their accent easily. I had to remain silent sometimes or even take longer to respond to their questions'' She said.
Getting used to Spanish can be challenging. Spanish is not a foreign language in the USA and so someone has to interact with these people more often than not. You need to learn the basic Spanish phrases so that you can at least get a clue of what people are talking about. According to a study, Spanish is the second most spoken language in the USA and many people both immigrants and the native-born need to learn this language. Hazel had some funny encounters in Los Angeles. ''Ever since I first set my foot in the USA, I have been trying, painfully to learn how to communicate with these Latin Americans. With time, I came to learn the basic phrases such as ''Hello'', Please'' and goodbye''. At least now I can use them confidently'' She said.
Buy My Books at Apple iTunes,
GooglePlay, OverDrive, Kobo, Scribd,
CreateSpace and Barnes
& Noble book stores.
Also available in other languages.
There are several of the USA culture that people find different from theirs at home. They are interesting and hence every immigrant enjoys. These includes some of the US cultural practices that people find interesting, different or similar to the ones in their country. You will also interact with several other immigrants from all corners of the world with a different or a similar culture. Adapting to the changes and the difference in the cultural endowment in a foreign country can be challenging. Although you are coming from a totally different background, you have to recognize and respect other people's culture. Hazel had a difficult time adapting to USA. '' The first thing that I found challenging was the food. I am used to the ''Githeri'' and ''Ugali'' back in Kenya but then in the USA things are different. People like wheat so much. The food in the USA had different spices that I hardly got in Kenya. Not even the same foods, not the same food processing methods, not the same staple. The yams, cassavas, Arrowroots and maize flour that I was used to In Nairobi were not available here. The biggest of all, the American food is lighter, not dense and filling as the African foods'' She said.
''In Africa, whenever I got out for dinner, I came home so full wondering if I will be able to eat again the next day. I find it a natural occurrence because of how much food we are given. Things in the states are different. I have never realized how big the African portions are until I came to the USA. I can order food that comes in three sides, a salad and a bread and it's actually not enough'' She explained.
Another thing that is totally different between Africa and the United States America is the prices. Things are cheaper in Africa more than in the US. '' The first thing I noticed immediately I landed in the USA is the prices. The life here is quite expensive. You have to use more than $30 just for dinner. In Kenya, food is so cheap. You can as well get groceries in Kenya for $40.
In Kenya, silence is golden. When there's something to be said, it will be said and when there is nothing to be said silence will dominate. In the USA, people like talking too much. You can't take a moment of silence when you are out with friends. '' In the USA, people are friendly and bold. Unlike in Kenya where it is a little bit difficult to talk to strangers, the people here are different. You won't be surprised to be stopped on your way to the store by a stranger and you get along quite well'' Hazel said.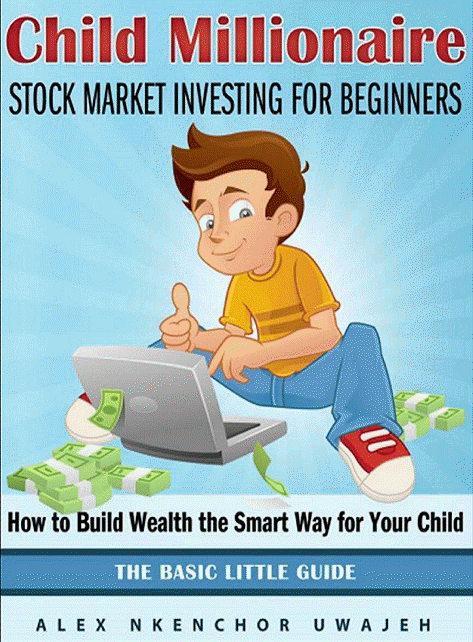 Time is very important to the people in the USA, most of the time things are done within the time frames. People have to follow their schedules strictly unlike in the African set up. Life in Africa is flexible, you can change from one program to the other without any significant impact on your schedule. Americans like to disregard the idea of wasting time. In USA, being late for an appointment can be very offensive as it is taken as a personal offense. ''When I settled in the USA, I hardly understood the idea of time management. In Kenya, time management was only applicable in school but not in personal life. Most of the time, I landed into trouble with my host due to delayed tasks and canceled plans. She came to the USA about 6 years before me and so she had already adapted fully to the environment'' Hazel explained.
Different cultures offer different lifestyles. What is polite in one culture can be rude in another. Unlike most Africans, the people in the USA look direct to your eyes when talking to you. The way you shake hands can also be a measure of your character. Many Americans are also so sensitive on the way you enter their personal space. ''You will always get into trouble with an Americans if you got to their homes without their permission. You have to keep a distance and request to get in. This is something totally different from what happens in most African cultures'' She explained.
People in the USA are also informal. Informal in the way they talk to each other and the way they dress. In most African cultures, you need to show ultimate respect to your elders in the way you great and / or approach them. ''People in USA dressed so informally even those who have some formal jobs. This is unlike my home country every office was colored with black and blue suits'' She said. ''They addressed their friends and parents using their first name. You can be thrown to hell if you tried this in Africa''.
Americans spend the larger part of their life moving from one place to the other, from one job to the other and they are always doing a new activity. However, it is quite easy to make friendship with their fellow passengers on a bus or even invite a new acquaintance to lunch or one of their parties. Hazel was not used to this. She grew up in an environment where everybody was to mind their own business. '' African life is different, people will always mind their own business. You won't be surprised to travel for a whole 5 hours in a bus sited next to a fellow Kenyan and don't talk. That is our life, maybe it is difficult to start a conversation or everybody is occupied with their personal thoughts. Here in the USA, I made friendship on my first day. People are friendly and can easily start a conversation with a new person on the way'' She said. Unlike Africans, Americans find it easy to make casual friends.
While there are all these differences, there exists some similarities between my African home and the American environment. Both are aspired and motivated by the same things in life. They aspire to succeed, want to be compensated for their skills and desire to provide for their families. Both the USA and the African culture tend to think from the same point of view. They tend to think in an inductive and linear manner.
Want free Audio books? Get
one of my Audible Audio books
of your choice for free.
Struggles of Getting a Job in America
Let's be honest, the United States of America is not a country that every immigrant can just get in and settle without facing any challenges. Imagine having limited knowledge about the country, trying to get a job, buying foods or even completing the basic tasks.'' My situation was complicated, I encountered numerous challenges before I fully adapted to the environment. I once went to the store to buy some things, having limited knowledge of the dollar became a problem. In fact the likely upshot would be far worse and could cut far deep if I did not have a small knowledge of the dollar that I had gained from my studies''.
Getting a job in the USA is not as easy as people may think. While most if not all immigrants are happy to take whichever jobs they are offered when they first enter the country, finding a job and moving up the ladder is very difficult. Some of the immigrants who are educated and informed find it difficult to secure a matching job in the USA and this turns out to be the main challenge that people encounter. Another thing, the immigrants are easily the victims of discrimination and exploitation in the work place. ''Despite the reality that I had the mind of securing the job that my friend had promised, things didn't go so smoothly. In the USA, even if you have all the academic qualifications and connections, getting a job is not a walk in the park'' She said.
One thing that many people don't know is that in order to be eligible for jobs in the USA, you need a work permit. If an individual is not a permanent residence of the USA, they are required to get an Employment Authorization Document. You need almost $400 as your filing fees in order to get EAD.
'' This is the hardest thing that I experienced. My host didn't tell me about something like this. When I got in the USA, settled for some time and now I was ready for a Job that is where my problems started. She tried Organizing a Job for me just as planned but then the legal procedure was long. I was required to get a permanent work permit before being allowed to work anywhere. It is the responsibility of both the employer and the employee to prove a legal working relationship'' She explained. ''This is something that I learnt in the USA. In Kenya nobody requires any other document apart from the academic papers to get a job. I tried going through the legal process but it took me so long. My money was running out and I didn't want to be over dependent on other people'' She said.
''I had to strategize a way that at least I can be raising a dollar a day so that I will look supportive. My host was a single mother of two and more often I thought I was burdening her with expenses. Working in a restaurant to support her family and here I am sited down! No, I had to do something for myself'' She explained.
An immigrant is always ready to take any job before things work for them. Hazel's story was no different. She had to struggle with every type of Job so that she can have a sustainable life. '' Many people see USA as the country to make your dreams come true, this is true, but you have to go the long way. I came to this country to see if I will have a better future for me and my family back home. At least I came to the U.S.A with papers, papers that can may be in future get me a dream job that I have for long waited for''. She told me. ''But there comes a time that your papers won't count. Especially if you are competing with the locals.''
''As I interacted with people in the USA, a friend introduced me to a construction company. But working in the shadows meant we were subjected to underpayment and exploitation. This is when I realized things were not working well for me. However, being paid $85 per day was a great deal. At least way above the minimum salary my friends got back home. In Kenya, as a casual worker, you can only secure $5 in a day. That is if you are lucky to get a job in a very prominent construction company''. She explained.
''I know this sounds funny but I had to take that step. I wanted to raise some little money, just enough to simply sustain myself. I didn't want to look dependent in any way and again I had to get my work permit before I was enrolled to work in a place such as a restaurant''.
But how did she make it. Working at the middle of the construction and interacting with men! That looked like a heart sacrifice. '' The good thing about America is that machines do a lot of work. At least I was not to lift heavy weight, carry cement and pickup stones. The fact that I had some certificates I was there to keep track and a record of all the building materials. I had to work in a small office in the construction site and keep a file of all the materials that arrived and left the construction site. The truth is, I felt really lucky. There were other very many women like me. At least not as big as I am but they were working sunup and sundown. I bet that was their occupation. They were so accurate in fixing metals, others welding and some others in masonry itself. This is America. Unlike in Africa where jobs were segregated. Construction was for men and some lighter jobs for women. Here things are different. There is no job for women or men'' She explained.
'' The worst thing of all is that we were doing an illegal affair, that is why we worked under the shades of public administration. We were not documented. This was a challenge because we were sometimes projected to stigmatization and exploitation. Sometimes I had to work for 14 hours in a day just to please my employer. Other times we had to wait for an additional two weeks for our payments to be dispersed. That is what we had to go through. Just because we didn't have a work permit'' She said.
'' If you are thinking that I was the only person working under the shadows then you are wrong. For the time I worked there, I discovered several other immigrants from Spain, India, Pakistan, Israel, Syria, Canada, Mexico and several other countries. We faced it all together but with different reasons. Their friends in the USA abandoned some and hence they had to raise an extra coin to sustain their life here. Others were victims of domestic and civil wars and some others just came to the USA with no papers. Therefore, this was the only job that they could easily get. The only hope that they had was for a better tomorrow'' She explained.
'' It took me 6 months working here, saving and supporting my host family before I had raised enough money to get my EAD. The bad time was running out quite well and I was getting closer to what brought me here in the USA''. Getting a job without the right documents in the USA is an uphill struggle. The worst of all comes when the prospect of never being able to go back home hits your mind''. She said.
Even though life is not easy for the people who have come to the USA with the hopes to improve their lifes, Hazel felt lucky for having a family to host her for the time being. ''Were it not for Jane, my host mother, I know I could die here. This is a place that you cannot feed yourself just from the farm, you have to look for a job that will keep you moving. For the time being I was researching comprehensively on how to take an active approach to my jobs search strategy. I came here with good academic papers which could get me a job in this restaurants or a park. I was told that your school of education, your country of schooling and even your ethnic name can get you into trouble when looking for a job here in the USA'' she said.
''Even after getting my work permit, it took me a full 3 months to secure a job in Los Angeles. In simple terms, securing a job in the USA is a race, pure and simple. You take a Resume and find a line of other hundreds looking for the same post. You have to beat the crowd by standing out from it. The question is how. I had to stay informed on any opportunity that came up and be among the first people to apply. In America unlike Africa, employers value soft skills more than technical skills. This is with the assumption that Technical skills can be taught''. Another thing, In the USA, I discovered that employers also valued the experience acquired in the country more than that from a foreign country. You have to put this in mind before you start thinking that you are discriminated from the others'' She explained.
''One important lesson that I learnt, you have to keep your confidence. It is not as easy as it used to look to find work here especially if you are checking underground. Now that I got a work permit things got easier. My American host mother could now get me a job easily. The next time that the restaurant was looking for staff, they gave me a job as a waitress''.
Here, things were a little bit better for Hazel, she was able to raise enough money for her personal life. '' Here, my salary was a little bit higher, I got an additional $20 dollars in a day and hence I was able to save enough for my personal life. You know the life of Americans, they like giving tips if you handled and served them well. Being a professional in this field, my services were visible. I earned good tips and became better off financially that I was back at Home''. Here, I was able to vacate to my own apartment, save a little money and have a good time as well'' She said.
''In the new apartment, cleaning ladies, the cooks, vendors, the delivery agents and many more people that I made friendship with surrounded me. Being from Kenya, a country that English is mandatory in the schools, I didn't have bad days communicating and making friends. I now had friends and coworkers that I could spend some time out with. Life was not that boring'' She said.
'' If you are a true friend and you are social and proactive, you automatically become special to me. This means you are invited to have a dinner at my place and / or get out for a party together. In the USA, I discovered that people can be so friendly that you can never be lonely. After sometime, I became committed to creating myself the support that I craved for. More so, the financial security that I couldn't secure at home.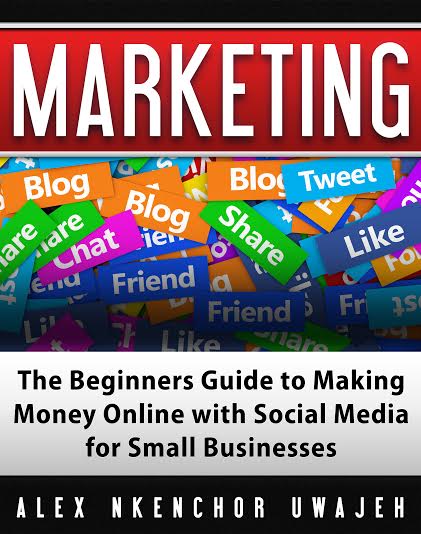 Why the Grass is Always Greener
The reality of the matter is that you can never seem to stay happy regardless of your particular circumstance. Believe me, this is a common problem. We can all get a little restless about our career. But when there is wealth of opportunities and places where you can choose to live, we are bound to keep changing our places of work and the place of residence. '' We all know that we are supposed to take whatever we are given, stick to it for a while and proof to our boss that we can be able to do better. However, if you have been doing all this but you feel that your skills are not being fully utilized, it is time to unstick yourself. Being a holder of a bachelor's degree of Tourism and Management made me feel small working as a waitress in a restaurant. Although I had a good working relationship with everybody from the top management to the lowest, I felt that my skills were not fully utilized'' She explained. ''I held on so long giving myself enough time to learn the labor market in the USA. It was totally different from that in Kenya. Employers here valued skills and experience more than the academic paper.
After a year, the search for a better job began, I was a very active person and therefore I was always on the move to attend workshops and networking. I was on the search for any job opportunity that raised in Los Angeles day and night. This means that I was fully updated on any opportunity that came up'' She said.
What Hazel discovered is that she had a valuable experience behind her. ''So, I sent resumes to every job opportunity that I qualified for. Now I was financially stable and I could afford those expensive rides and free time with my friends. That is where I got some of the information from. I applied for somewhere from 30 to 50 jobs before I got an interview. However, the first interview didn't result into an offer. I had to keep walking''. Hazel said.
When you are having trouble looking for a job, expand your search, ease your standards and take the best job that you are offered. ''After a few more months of application, I got another interview with one of the luxury cruise service company where am working right now. I am not sure whether it is the truth or the lies that got me hired. I attended the interview just like any other applicant and the question that I think got me the job I gave a wrong answer. But you know sometimes what happens if you are all true, honest and open. I was asked why I am quitting my job. I didn't know what to say since I had a good working relationship with my manager and coworkers. I am convinced the answer that I gave could have literally made me lose the offer but I at the same time think it got me the job''. She said.
''Don't think that is all what I wanted in life. I didn't just want to get a job and have a high wage. All what I wanted is financial freedom. I mean to sit down one day and say I have achieved something in life. That is why all my life is full of sacrifices. I had to sacrifice the better part of my life for this. Even with the little salary that I got from my stay in the restaurant, I was able to save enough for my school. I enrolled to study for masters here. That is part of investments that I made. Personal investment that no one can take from me. I now own my own company. A tour company. I have several taxi vehicles that are operating near the airport. I bought tour buses and now am also an employer. That is what I wanted. To be able to pay wages too'' She said. ''Now that I have a family and am supposed to take care of them, I don't have much worry. I can handle them, I can feed them, and I can pay their school fees and buy them the best clothes. I think that is enough for the parent. Giving your children what you were not given''.
How Money Changed Her Life
''My life is not changed, am still the same Hazel that I was before. The only difference is that I cannot sleep on an empty stomach. That is what I came here to look for. Back in my country, there were limited chances of doing this. But here if you have papers and the right energy, things are easier. I am now able to sustain my younger sister in college. I left my country when she was still in primary school but I can now promise her a better life. She will be able to complete school and get to the labor market where the reality of life is. I am now able to settle any debt that our mother got when she was trying to raise us. I can also clear her hospital bills when she gets sick at any time. This is not enough, the best thing is that I can be able to visit her more frequently than before. That is what I wanted in life. To have some financial freedom. That is how money has changed me, not so much but it has''. She said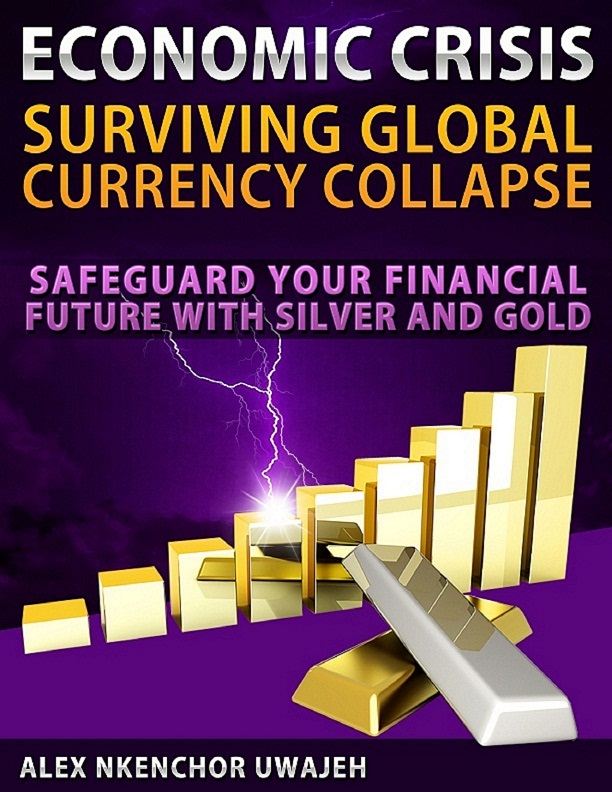 Life Lessons

Being born poor is not your mistake, but dying poor is now your personal mistake. In fact it is a sin. ''Before I became financially stable, I experienced many things that I embrace up to now. The first lesson is that if you want financial freedom, then do not choose where you will get money from. Make that extra mile and look for it. Another thing is that it is better to try and fail than fail to try. If you see an opportunity that can elevate you to the next level, implement it'' She advised. ''The other thing is sacrifices. You have to sacrifice today's consumption for tomorrow. Before I could pay for an air ticket with my own money, I had to make very many sacrifices. I minimized my monthly consumption and saved a lot. That is why I was able to secure land here in the US and now I can confidently say I have a stable life. A life that has a sacrificed foundation'' She said.

'' You can never make it in life alone. It took me a thousand hands to be where I am today. I feel that some people are too good. If not for my high school friend who opened the doors for me, my host family here in the USA, my family back at home and my God, then today I couldn't be here sharing this story. They all contributed to my success in one way or the other'' She narrated.

The immigration stories has helped me gain an appreciation of life. The life that God has given you and you have to get the best out of it. Because of her personal experience, Hazel knows how hard it is to relocate from your home country to another country in search for greener pastures. This is why she has dedicated her life into helping those that are in despair. The ones that are tied financially and cannot make a step forward. ''When I successfully made it through this dessert of thoughts and wind, I feel other peoples' problems more. I like helping those that are going through similar cases of turbulence and stabilize their lives. That is the reason why I have adopted several kids and took them to school in my home country''. She said.

''I didn't settle for less and therefore I shouldn't sit down and watch people go through the same path as I did. I was raised up by a single mother. Being the oldest, I went through ups and downs the same way my mom did. When my dad died, my younger sister did not get even a little time to interact with him. That is the pain I feel when I see my villagers back in Kenya going through this hard time. That is what I value, elevating people to where I am today.''

Read Next...Financial Fitness, Blockchain, Positive Thinking, Blogging for money, Top Website Hosting Companies, Nigeria Stock Market, Selling on eBay, Amazing Business Ideas, Your Simple Guide to Financial Abundance, Financial Freedom and Wealth Creation Formula, Starting a Money Making Internet Business, Most Common Immigrants Jobs in the United States, Tips for Healthy Living, Earn Income Selling on Amazon, Retirement Planning Tips, Quick Easy Ways To Make Money, Best Investments Ideas, Website Traffic Tips, How to Become Financially Poor, Tips To Make Money Selling On Craigslist

Sign up for EBATES Here: It is a shopping portal and it offers cash back and coupons from more than 2,000 online retailers.

Sign up for UNIQUE REWARDS Here: Unique Rewards is an online reward site that offers different range of ways to get paid online.

You will also love these great articles:

Become a commercial real estate king

Essential Guide To Personal Success

Outsourcing Your Business Process To India

Want More Interesting Money Making Business ideas? See extra ways to make more money below:

30 Days Or Less To Freelance Writing Success

30 Days Or Less To Virtual Assistant Success

Featured books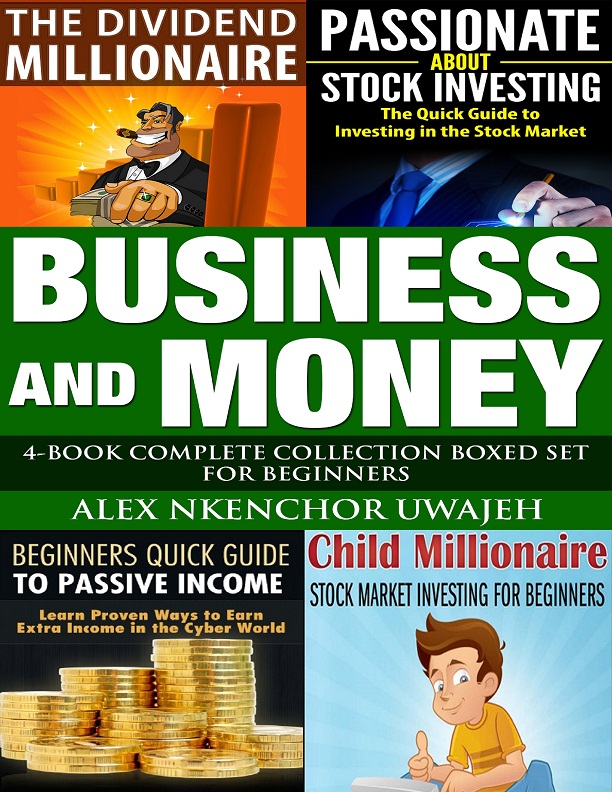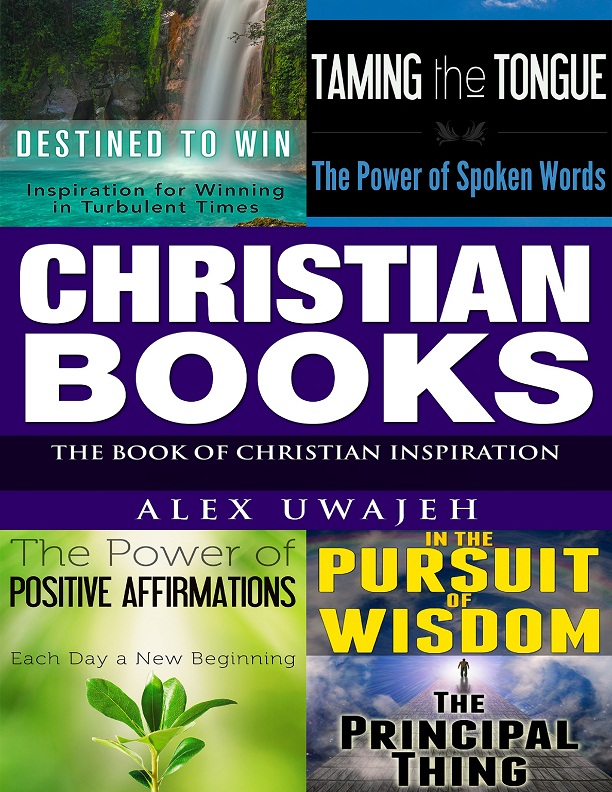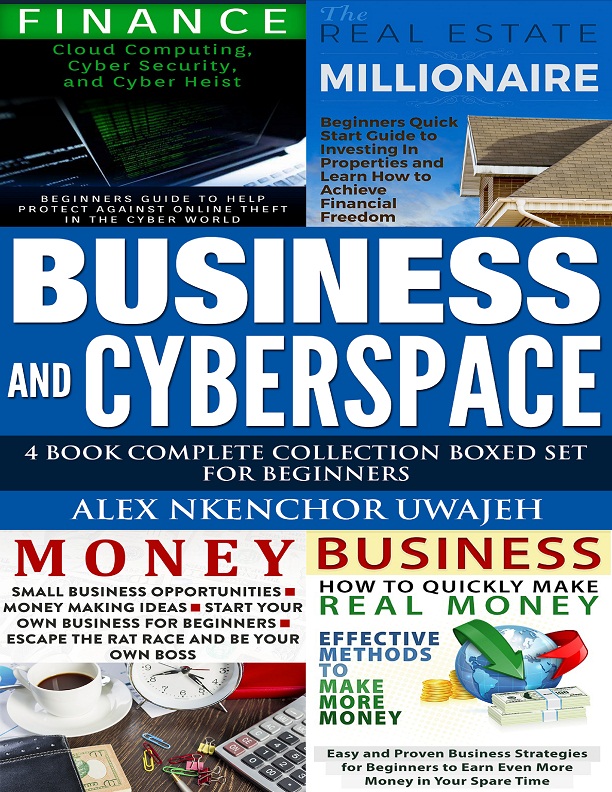 Browse My Google Playstore Books
Want Audible Audio Books? Start Listening Now, 30 Days Free