GREAT MONEY MAKING AGRICULTURE BUSINESS IDEAS IN NIGERIA - (A Money Spinner)
Agriculture in Nigeria has taken a very dramatic turn to a good direction in recent years, through creating lots of opportunities and jobs for entrepreneurs who wish to go into farming business. So many millionaires have being made through farming in Nigeria and there will definitely be no end to the prospects of making more wealth via farming in the coming years.
Here are some money making agriculture business ideas you can easily start
Raise worms and sell as bait
So many worm breeders have already started raising so many worms for bait, since there's a strong market for doing it. Not only will it be a very good money-making venture, breeding and raising worms strongly has is other benefits too.
Now, let's say you are into raising of your own worms, instead of just buying already available livestock every time you need your everyday supply. Then building your own worm farm is the solution to this. So, how exactly do you build a worm farm? Well, you will need to go buy a few worms (there will always be some pre-packaged kits to explore into, they are also being sold online), you will also need to buy a worm bin where you will keep them, a damp bedding, and some organic wastes (for their food supply). And then you will be fully set.
All you need to do is just wait a few more weeks (or months), to see the growth development on your worms.
Now, you're going to have to be very responsible in giving your bait worm the right diet. Always make sure you feed them with stuff that doesn't contain dairy, meat or other oily products because these will only cause odors to build-up, and unwanted pest coming into the bin. If you really need to keep your worms healthy and fresh, then all you have to do is give them a balanced diet as well. Never overfed them, but always feed them regularly.
Guinea pig farming
In the past few years they have become very popular and a boom in guinea pig farming is helping many farmers who live below the minimum wage to get out of poverty.
"In the past it was only people who live in a secluded environment that bred guinea pigs but so many farmers have now realized that it's a good business
"You can easily start the business with as little as $100 and that money will grow quickly, because just after or exactly three months the guinea pigs will start breeding and they normally have up to five babies, so the business grows fast."
Pineapple farming
Another lucrative agricultural business in Nigeria is pineapple farming. You have to be aware that lots of fruit juices are made with pineapple and the companies who makes these fruit juice are always on the lookout for pineapple farm where they can easily buy their raw material. You can go to mile 12 market or any other market close to you or even the fruit sellers around you and try to price pineapple. Then you will know that pineapple is a very edible gold.
Only one head of pineapple is sold for N300 in the local market near you while the same head of pineapple goes for nothing less than N400+ in the fruit shops. But for wholesale farmers, they sell for N100 Ė N150. Now Letís say you harvested 200,000 pineapple and out of your own good will decided to sell for just N50 as wholesale, you will make a whooping N20 million. Okay takeaway N8 million as cost of labor, production and transportation, you will still have N12 million as pure profit. And once they start producing, if well maintained they can fruit for the next 10 years.
Now I hope you understand what I am talking about? If you are thinking of any profitable farming business to start in the country, please think no more because pineapple is the current money spinner. Pineapple also known as ďANANAS COSMOSUSĒ is as sweet as the profit it generates.
Pineapple has a worldwide appeal and is known for its health and nutritional values all over the world. Nigerian weather and soil are extremely good for pineapple farming too.
Poultry feed production
Have you ever thought of poultry feed production as an agriculture business idea? Most people really want to start poultry farming business but only a few stop to look at the most important aspect of poultry farming which are feeds and they are also the ones who rake in the best profits.
Feed is the best cost component of poultry production business. So, it makes lots of business sense to take a look into the possibility of making your own feed, if you are a farmer who specialize in making healthy and good quality poultry feed then you have to be interested in joining the poultry management value chain.
Poultry is a general term use to classify all domestic birds which are reared for either their meat or egg. So when I say poultry feed, I am not referring to only chicken. You can also make feeds for other birds such as duck, turkey and geese, etc.
You also have to know that setting up a poultry feed mill in Nigeria is not so capital-intensive, and with the required knowledge, determination, coupled with a winning marketing strategy, you cannot go wrong.
Other benefits of the business include:
Having your own feed production mill saves you a lot in cost if you own a poultry farm and it also makes you very good profits when you sell to other farms.
All equipment and machinery need can be fabricated locally.
It is an ever-present, ever-growing market.
Its raw materials can be sourced cheaply and locally too.
It is a highly flexible business; you can easily choose to start small-scale, medium scale, or large-scale production. Plus, you donít really need to own a poultry farm to begin poultry feed business.
Canned food production
Canning is one of the methods of preserving food from spoilage by storing it in containers that are sealed hermetically and then sterilized by heat.
Rice farming
If you are in need of lucrative business ideas in Nigeria, you need to quickly consider entering the rice farming business which is undoubtedly one of the most profitable business in the Nigerian agricultural sector because rice farming business in Nigeria is set to grow year after year.
Every year, Nigerians consume more than 5.5 million tonnes of rice, of which over 3.6 million tonnes are locally produced by farmers for personal consumption. Currently, Nigeria spends roughly ₦365bn yearly to import the remaining 1.9 million tonnes, because local production has not be able to satisfy the huge demand for rice in Nigeria. This is very good news for entrepreneurs in Nigeria, as it presents opportunities to make legitimate money. Now you will agree with me that with this figure, Nigeria is the worldís largest importer of rice. So there is always a genuine demand and genuine opportunities for entrepreneurs and businesses in Nigeria.
Now looking at the fact that Nigeria has a huge market for rice, you have the chance to invest your money in the farming, processing, and sale of rice. You can also equip your business to harvest and cultivate rice; you can also construct rice mills for processing and milling, or working within wholesale distribution. The avenues and opportunities are so many.
Regardless of what area you choose to specialize in, it is very important that you understand the cultivation and harvesting process, so that you can recognize if you are working with low or high quality product.
Cucumber farming

You may be asking why you should start cucumber farming in Nigeria. Itís quite very simple. Every year the value and importance of agriculture in Nigeria keep growing, and recently it is one of the most profitable and high profile sectors in the country.

While there is still lots of opportunities in Nigerian agribusiness, the whole potentials have not been tapped and optimized fully, which is the main reason why there is opportunities abundance begging to be explored by entrepreneurs.

You have to know that in Nigeria, Cucumber farming is one of those opportunities begging to be explored. So, if you can realize the importance and potential of cucumber farming, then you will obviously be on the right track.

So yes, cucumber farming is a very lucrative business in Nigeria!

Although some experience about it is desirable, cucumber farming in Nigeria is not as difficult as other areas of agriculture, so you can easily start small with just little or no experience.

With its simplicity also come its important requirements. Cucumber composition has over 80% of water. Yes! Water because the urge for constant water cannot be underestimated. And for this, irrigation is the key, because if you donít have water supply that is very constant, cucumber farming wonít work for you.

For those who have little or a lot of farming experience, or just want to start on their own initiative, then you donít really need a training program in cucumber farming to move to the next level. The truth is you can start your own cucumber farm without any formal experience in farming or business.

Mushroom farming

A mushroom farming business can easily bring lots of big profits in just a few weeks and you have to know that starting your own business growing oyster mushrooms for profit is fairly easy.

Mushroom farming is a very good business, and if you have the thought of starting mushrooms farming, then you will need to really put your heart in it if you want to get any results out of it. Lots of devotion and proper dedication is needed from people who want to farm mushrooms, this is mainly because of the various processes that are involved in farming mushrooms. Mushroom farming is a very good idea if you are interested in it, and a lot of good money can be gotten from it if you know the right way to grow good quality mushrooms.

However, it is very important that you actually stick to the plan, because unlike every other crop that you can quickly and easily grow at home, mushroom farming is actually different and need proper care throughout the growth and cultivation period of the mushrooms. If you have already decided to start a mushroom farm, the first and easy step that is important for you to take is to find a space for good land and then you choose the very type of mushrooms that you want to grow. Different growing conditions are needed by different kinds of mushrooms, plus the weather also has a major impact, so you might have to make a list of the type of mushrooms that you will grow.

Setting up a mushroom tunnel is one of the best ways that many farmers use because this tunnel provides a highly controlled space for the mushrooms to grow properly. But you have to know that a lot of money is needed to set up a mushroom tunnel because I) you need a very big space of land and ii) the installation of a tunnel need a big amount of money. Water sprinklers and climate control systems can also be installed if you are looking at large scale farming. If you are able to carry it out in the right way, mushroom farming can quickly turn out to be a highly interesting and a profitable profession for many people.

Now before you go into this profession, it would be wise to talk to so many mushroom farmers in order to get a better idea because it is always good to get lots of knowledge about this type of farming, talking with other farmers will also help you get quality tips that will be profitable for you later on when you kick start your own farm. Take a training course and read a few guides in order to understand what you need to do at the very start, so there will be no confusions in your head when you begin.

Quail farming business

Quail farming is a very good aspect in poultry farming that is all about the rearing of quail birds for the main purpose of eggs production, and sometimes for meat production. But quail farming has not become a very popular farming venture in Nigeria. But you have to know that just like every other agricultural venture, quail farming is a very lucrative and good venture.

But, unlike other aspects of poultry farming, quail farming needs little capital to start, it has less risk and high return of investment is guaranteed.

If you have the urge for business, then you really need to consider investing on the agricultural industry to generate huge income. One of your best ways to do this is to start a poultry farm business and focus on the rearing and sale of quails and other birds.

One certain thing about starting a quail farming business is if you are able to do some market research and feasibility studies, you may likely not find it difficult to sell your quails and birds because there are always food processing agencies and consumers out there already waiting to buy from you, because of the main fact that quail eggs are considered very healthy.

Apart from the general knowledge of rearing birds, you may need to study the steps of quail farming if you want to become successful with the business. Now in order to make lot of profits with your quail farming business, you may have to go learn the method of helping your quails through hatching and then grooming their young ones to maturity.

Starting a quail farm business comes with its own fair share of little problems, but you canít concentrate on that because it does not rule out the fact that it is indeed a very profitable business venture most especially if you know when and how to reach out to your target market. Depending on their financial status, an aspiring entrepreneur can easily choose to start a quail farm on a small scale or on a large scale.

A female quail that is matured costs about N500, while a male quail that is matured cost about N300. So, your capacity to start will be fully dependent on your capital. Although, you can also decide to begin with 2 weeks old quails. And with the right feeding, vaccination and proper care, you will have quails that are matured, ready for laying eggs within 5 to 6 weeks.

Now it is very important to know that quails are best stocked in a ratio of 5 females to 1 male. This means that if you want to begin with 100 female quails, then it is a must that you match them with 20 males. To make sure of efficient reproduction.

Tomato business, tomato paste production business

Nigeria spends close to N15billion to import over 66 million tonnes of processed tomato annually. In other words, Nigeria who is Africaís biggest producer of tomato is also the largest importer of its processed form. With this you know that their processing capabilities need a lot of work.

Farmers lose millions in revenue due to damages and food waste because tomato has a short shelf-life. They are mostly forced to sell their goods off at less than ideal prices to forestall loss of revenue and more damages. If there were appropriate processing and storage means then this will not happen.

When you add this together with the Nigeria government prioritizing tomato processing as the best way to encourage farmers and boost agriculture, you see why tomato processing is such a big and lucrative venture for entrepreneurs.

You have to know that tomato processing on a commercial-scale is a capital-intensive project. It normally costs more than any average Nigerian can take on alone. But with the current agriculture and economic trends, it is still one of the most lucrative businesses one could start.

There are so many benefits in processing tomato into paste. One of the best advantages of processing tomato is that it reduces food wastage because you can easily store processed tomato for a long time without fear of damage.

There will be lots of increased profit as a tomato farmer when you set up a tomato processing factory. Because you are adding more value to the raw tomato, you will get more money from sales for a longer time.

During off-season, tomato processing lowers the cost of tomatoes. Because Nigeria lacks good road networks and proper storage facilities, tomatoes are very abundant during some period of the year and very scarce at other times. Processing reduce scarcity by ensuring availability of tomatoes round the year.

Sugar cane business

You can make good profits when you invest money in sugarcane business. Sugarcane business can easily be started with very small investment, but the growing potential in this business is very big. Now in order to make good profit in this business you need to follow some easy profitable sugarcane juice business plan.

There are various kinds of businesses one can do, some are seasonal and some are non-seasonal which runs all over the year. The demand for sugarcane juice is high during summer season because Sugarcane business falls under seasonal business.

Now you have to know that as summer keeps approaching, people shift their mind on to seasonal business and selling sugarcane juice is one kind of business that usually starts the beginning of the summer. We cannot deny the fact that sugarcane business is a popular business.

Flour milling business

Do you want to start a small scale flour milling business? You have to know that starting and running a milling business is not a very easy task. Although this business can yield high returns every time, you need to do a lot in order to rise to the top. There are many things you need to know before you open the doors of your small scale flour milling business in any part of the country.

Here are easy steps that will get you started without going through many problems.

Location of the small scale flour milling business - The location is the first thing that will determine the success of your milling business, It is one of the things you donít have to ignore when entering this field because the business have to be located in an environment which conform to the zoning regulations of the region.

Small scale flour milling business investment needs - You cannot possibly run a milling business without money. It is highly recommended that you perform an analysis of the money and other resources you will need in order to start and maintain your business.

Fresh vegetable business

If you really want to make money from agriculture business, then fresh vegetable business is one of the most profitable business to start, it is a small-scale business that you can easily start with little or no capital base. The main benefit of this business is that no cost maintenance is needed to run the business. And there is always high demand for leafy vegetables that are fresh like; the Scent Leaf, Waterleaf, Green leaf and Ugu leaf. To start this business, all you need to have is a little space in your compound or nearby farm where you can easily plant the vegetables. For cultivation, all you need is to plant the stem of the vegetable. It normally takes up to six weeks or even less for the vegetables to mature for harvest. Then you can cut the leaves and sell to consumers and marketers.

Yam flour business

In recent times, instead of pounding cooked yams most people prefer to make their pounded yam meal from yam flour. The era where most men from African always ask their wives to pound yam every night for dinner has faded away. This brings about another opportunity for entrepreneurs to go into the yam flour business. The scale for investment is different depending on capital that is available. It is a business that is very easy to start. At the lowest level, you may need to have a capital of about N20, 000 to purchase raw yams in big quantities. You need to cut the yams into small slices and leave it in the sun to dry. Then you will have to take it to a grinding engine where it will be grounded into flour. The next step will be to package it and sale for N200 per small pack.

Bean flour production

Do you know that almost everybody prefer to use beans flour for akara and moi-moi. If you want to produce bean flour, you need to purchase beans. You can easily begin with 5 buckets of potisco beans at the price of N1,200 per bucket. Dry and grind after washing out the outer back. Just in case you want to build a brand for your business, you will have to place a label inside the bean flour that has be packaged.

Corn flour business

If you really want to start this business, then you may need to purchase 3 buckets of either yellow or white dried corn for the cost of N500 each. Now you will have to take it to the engine where you can grind it into flour. Then you can sell just a custard bucket of the flour for N800.

Agro export agent

Agents who buy agriculture products from farmers are needed by agro-produce exporters. These agents know where the farmers are and all the process for exportation.

Watermelon business

Watermelon is a succulent and reddish fruit that is easily available and affordable in Nigeria. Watermelon is a plant that can easily grow anywhere in Nigeria, and because of its benefit, the demand for it is growing every day. Research shows that watermelon helps to cuts the risk of sun related skin damage by 40 percent. This is mainly because natureís richest source of lycopene is watermelon and lycopene is an antioxidant that fights against UV-induced free radicals that bring about wrinkling and sunburn.

You donít need huge capital or expertise to start off a watermelon agribusiness because you can easily start it with very little capital like N50,000 and above depending on the scale, now you have to know that the Return on Investment {ROI} is big and can make anyone make so much wealth. It takes just little time for the production cycle to be over which is normally within 70 Ė 90days, so in an area with irrigation or good water supply you will farm two to three times a year.

Cashew nut processing

Cashew nuts which has be processed are eating directly or turned into different types of products like cashew curries, salted cashew nuts, kaju Burfi etc In Nigeria, raw cashew nuts processing involves the right utilization of modern technology via skilled labor and equipment.

It may interest you to know that Nigeria is the sixth biggest producer of raw cashew nut in the world, producing over 120,000 metric tons every year. Cashew crop survives in every ecological zone, so in Nigeria it is produced in almost all the states. Now out of the yearly production figure in Nigeria, only about 50 percent are exported as raw cashew nut while around 20 percent are processed into kernel, leaving about 30 percent wasted due to insufficient processing capacity

Cashew nut processing can be done at a very little scale also, where your minimum investment will be around N100,000, which includes working capital and some essential equipment.

Modern agricultural waste processing

Recycling of agricultural waste is a growing business because more and more farms and companies are getting interested in other ways of processing waste products instead of taking them to landfill. Now With green waste becoming easily recycled in homes all over the world, agriculture is also changing to recycling methods in order to bring to its barest minimum the number of waste it has to pay to get rid of.

You can start modern agricultural waste processing with little capital just for equipment.

Want to Earn More Money Online? Online Survey Websites To Join For Extra Money

Start Earning Money - Cash Surveys Only

Ways to Earn More Money - Take Surveys For Cash

Get Paid For Your Opinions - Gold Opinions

Get Paid To Write Online - Writing Jobs Online

Get Paid Cash To Take Surveys - Click 4 Surveys

Sign up for EBATES Here: It is a shopping portal and it offers cash back and coupons from more than 2,000 online retailers.

Sign up for UNIQUE REWARDS Here: Unique Rewards is an online reward site that offers different range of ways to get paid online

Featured books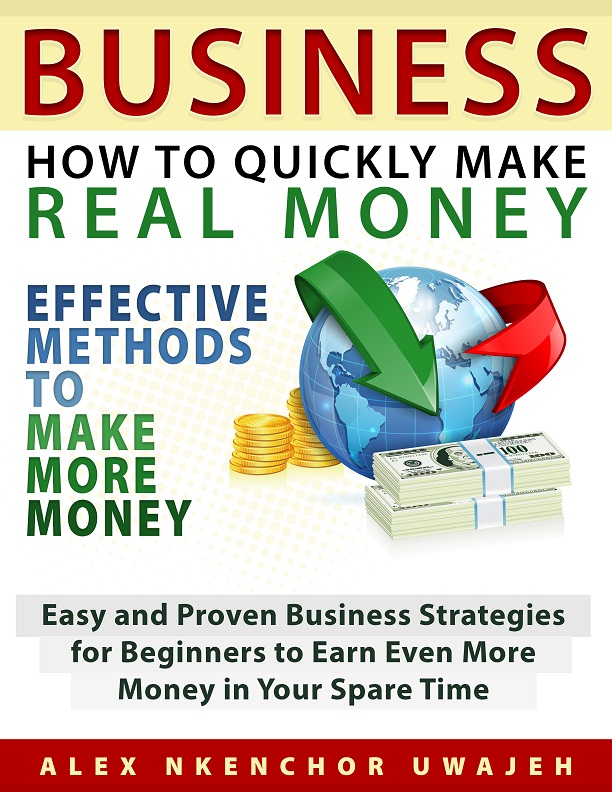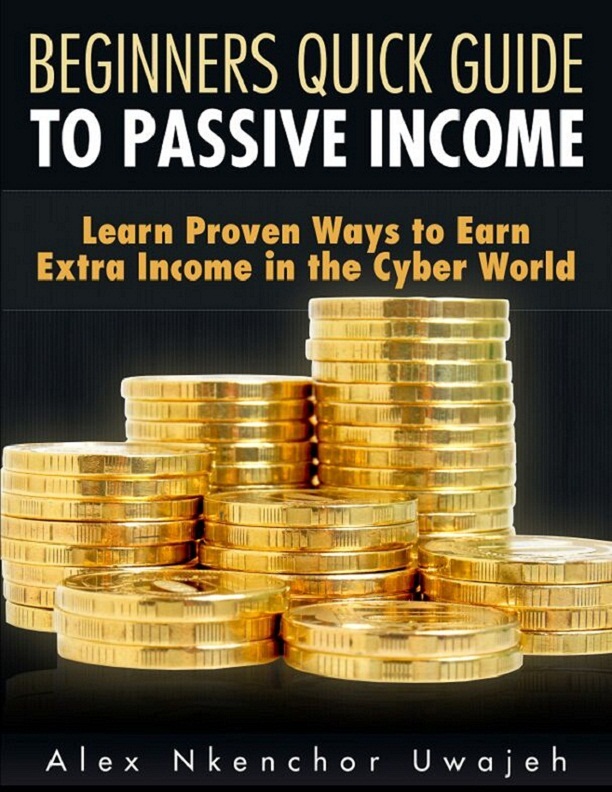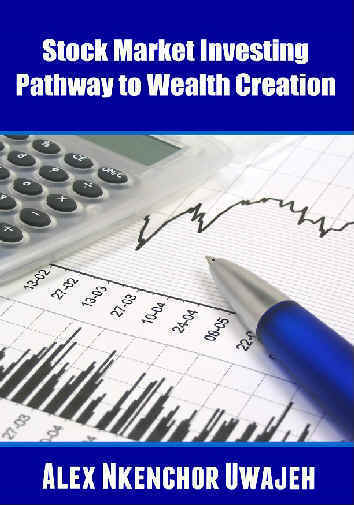 Want free Audio books? Get one of my Audible Audio books of your choice for free. Click Here
Browse my Google Playstore Books