17 Important Things to
Consider When Buying Land
Critical Factors You Should Consider Before Purchasing Land as an Investment: (The Best Investment on Earth, Is Land: Here is a Land Investment Checklist)
Like many people in the world, I know you dream of owning a home. However, you have to think critically and make up your mind before embarking on this journey. Several benefits come with owning land on its raw form. You cannot imagine the simplicity and stability that comes with owning the right piece of land. Purchasing land is sometimes overwhelming. In some cases, it seems as a simple process but there are many potential problems that underlie it. By this, I do not mean that all the problems associated with buying land are common. Though, if one of them occurs, it can act as a deal killer. When you sit down and put all your thoughts together, it forms a list of things that ought to be investigated before you jump into getting legal papers for that piece of Land.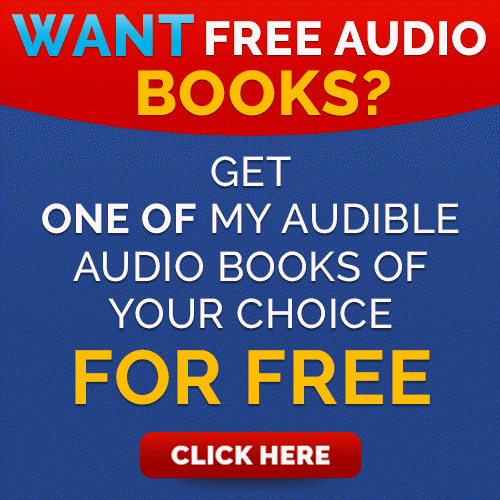 Land is quite a solid investment and all that matters is what to watch out for before you finalize your process. When people hear the word land, what comes to their mind is ''expensive''. Land value all over the world has appreciated over the years and it keeps on doing so. Therefore, buying land as an investment is a good idea. Even if you don't intend to build a house on it, you can still make a lot of money by just considering its resale value. I had to talk with three experts in real estate sector and they broke down the entire process of purchasing land. They also answered several land-related inquiries that some of the people ask.
One of them established that there are several variables that can determine the success of your journey to purchase land and there is no single formula to go about it. In this brief, I have conducted a comprehensive research and together with the advice from experts brought forward the below factors that you have to consider before buying that dream piece of land.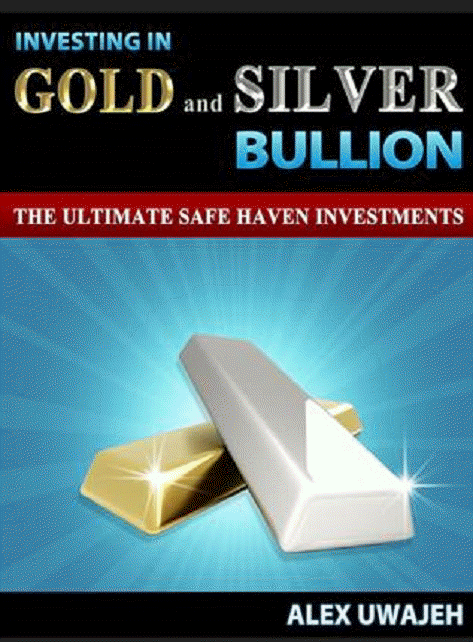 1. Research
When buying land, the buyer should be fully aware of all the available options before making up their minds. Find out all the available lands for sale, zoning restriction, research about the accessibility, the various costs offered and many more. It is easy to get lost in the beautiful views and locations of a specific locality and fail to conduct a comprehensive research about other essential characters of the property.
There is always more that you will find out about the land that require extra costs since each piece has its unique and distinctive features. There may be a larger piece of land with the same features somewhere else but if you don't do a comprehensive research of the available options you will end up regretting in future. Over the years, we have seen many people coming to some of the credit unions with little money left to build their homes. This is due to the fact that they didn't do enough research about the costs they would incur later on the land they bought.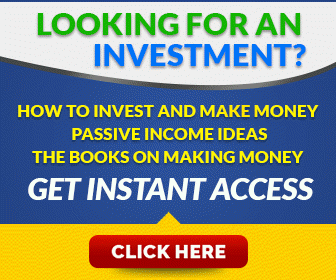 The fact is that buying land for the first time can be intimidating. Therefore, you need to understand the physical characteristics and what surrounds it before buying. Before this, you have to locate the land to buy. This can only be made to happen through research. Searching for properties can involve real estate brokers, online sites, real estate agents and many more. You have very many options if you have decided to search land to buy online. Some of the best sales companies have their offers posted in their website. Many people who want to sell their property also post their offers in social media platforms. Online real estate websites such as Trulia can greatly help you with the information you need to interact with a seller. Similarly, there are a vast of online land brokers who can provide a wealth of potential deals.
Land for sale by owner needs a careful evaluation to establish whether there are any existing family complains regarding it. There are wealthy deals in the less developed parts of the town or on the rural areas where you can find a number of signs advertising a parcel of ground for sale.
Another common way that land is offered for sale is through auction. There are a couple of auction sites where you can find great deals. Most of auction companies deal with land sale. You can find many of these companies in the US or in the UK by a simple Google search.
National online auction sites also offer good deals when you are searching for land to buy. Some other sites such as ebay and Amazon can also be of help. Therefore, make your search time worth it. Do not be in a hurry to find and buy land. Take your time to understand the features you are looking for. Ensure all what you want to accomplish with the land is in your mind when searching. If possible, after you get a good deal, visit the site in person to clear all the doubts.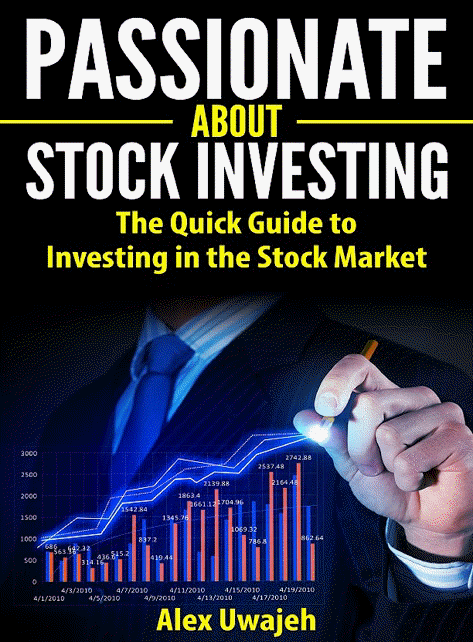 2. It's all about Location, Location, Location
What we forgot to say is that location of the land you want to purchase should be the first thing to consider. You have to first of all determine that the location of the land is satisfactory and this is where you want to stay. This is one of the most critical factors that can affect your utility if not considered the right way.
It determines the services available and the value attached to the land. You don't have to purchase land in a place that is not accessible and pay a lot of money for it. Location also determines how you will put it to use. The place your land is will determine whether you will use it to build your home, apartments or for agriculture.
You should conduct a comprehensive research of the area for community attitudes. Community attitudes could have long-term effects on your personal contentment and happiness. You can buy the right land in the wrong location. The reality is that you can change the use of your land, or even resale it but, ordinarily, you cannot move it. Choose a location that is an infill site. A site that is already hooked up to existing infrastructure for roads, utility lines and water. Unless you are planning not to use the land for any purpose, you have to choose the right location for the land you want to purchase.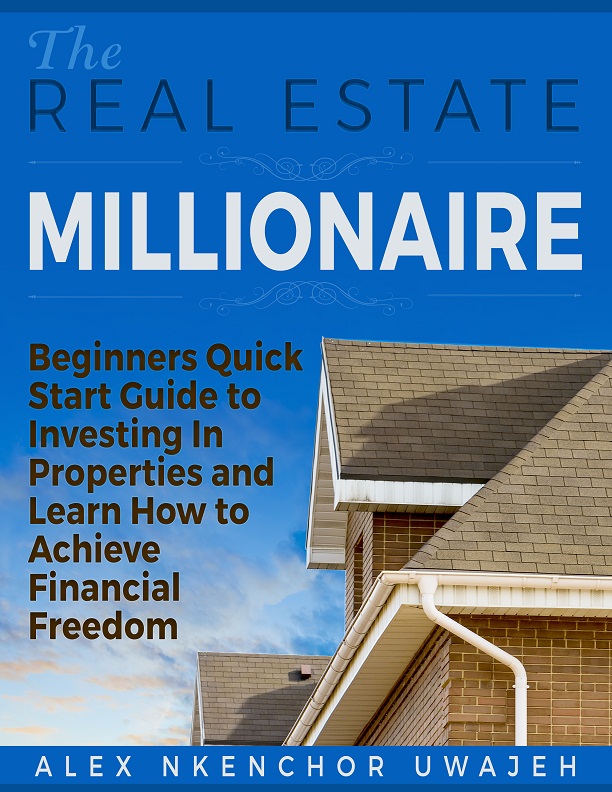 Depending on your exact needs, you will want to have access to amenities such as school, hospitals and public transport. You will also have to consider the proximity of it to your work place in case you want to use it to build your home.
When we talk about location, it is also advisable to pay a close attention to the way development is approaching in the area. There are some areas where the land is very cheap but it's a potential place that can attract quick development in the near future. If development comes to that area, the value of land will appreciate. What this means is that you can purchase such in case you want to invest on idle land until the resale time. Some of the things that can attract quick development include markets, Universities, accessible roads and schools. If you see a potential likelihood of any of those starting in a place, then consider that land your investment.
A land in a developed area will have a greater value compared to the one that is in a less developed area. However, what determines your choice of the location is the use of the land you are purchasing. If you want to invest in agriculture, development is not an issue as long as the place can be accessible. You have to look at the road connectivity of the place and how easy you can be able to move the farm produce to the market.
On the other hand, if you want to use the land for building your home, you should consider additional factors such as availability of schools for your children, availability of parking and also health facilities. Lastly, if you want to use the land to build rental houses, then you have to choose a strategic place where you will get tenants. The place should be close to big towns and universities where you can offer accommodation to the increasing number of people in the area.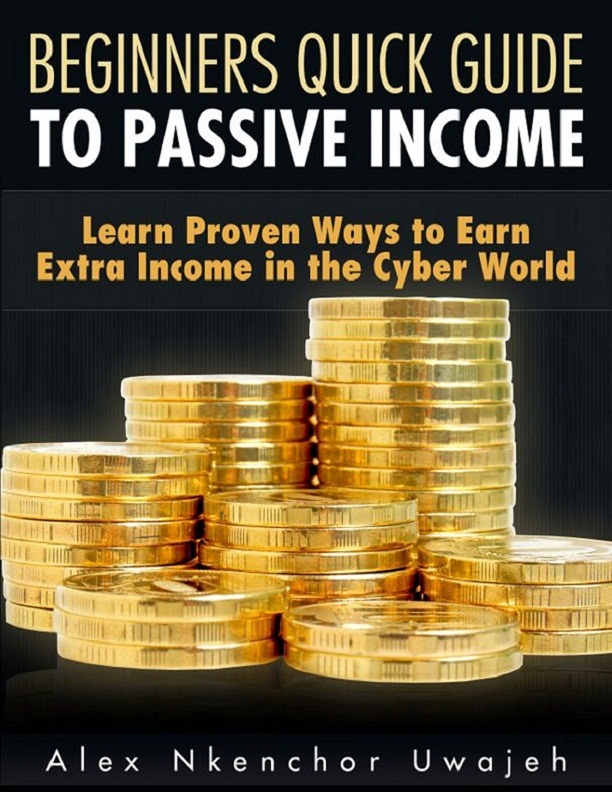 3. Due Diligence
I have spoken to several real estate experts and majority of them think that you have to take reasonable steps to avoid committing a crime when buying land. According to them, the first thing to do if you are looking for land to purchase is to conduct due diligence. Due diligence in property purchase refers to the verification of authenticity of the property. Before you make a purchase, you have to verify that the title dead is rhyming with the piece of land at the ground.
Additionally, you have to involve a duly-registered property lawyer to do due diligence. The lawyer is supposed to fetch all the relevant documents from the appropriate authorities and inquire from those adjacent to the property you want to own. The reality is that a property transaction cannot be legal unless you get an approval from the relevant authorities.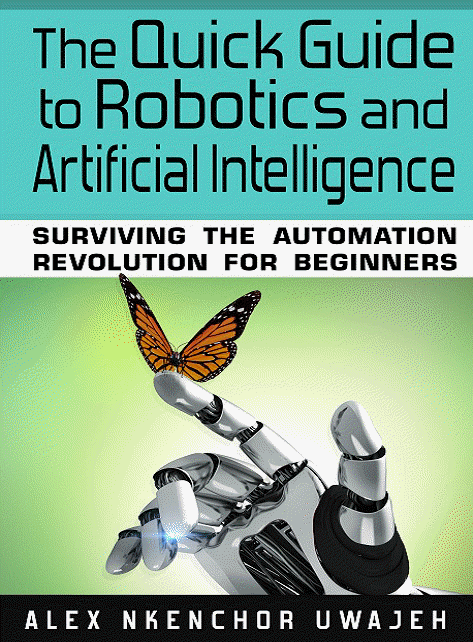 When to do due diligence
You can ask the real estate officers for copies of certificate of ownership and LIM reports as early as possible after you have viewed the property. In case you are purchasing the land on negotiations, then it is not a bad idea to wait and do your due diligence after you have put in an offer and it has been accepted. You can include the separate aspects of your due diligence such as meth testing, building inspection and LIM reports as conditions for your offer.
The next case is if you are purchasing land on the basis of an auction. You need to finalize all your due diligence before the auction day. The best way to go about it is to hire a lawyer to review your auction documents so that you can be fully aware before bidding. Once you win the auction, you will not have to conduct due diligence thereafter. It is one of the ways to make sure that you are informed before buying the land. On the other hand, you can be a little out of pocket if you pay for the process of conducting due diligence and you don't win the auction. However, paying for the opinions of an expert is the only way to have enough know how of what you are bidding for.
There are some of informal research that you should do as part of your due diligence. The best way is to conduct an informal research before you spend money on specialist reports. You have to ensure that the land has all your must-haves and also nice-to haves. Have a look at the community and understand the people you will be relating with in case you have to build a house on the land. You should also look at the council's unitary plan. If you have enough time, look at the values of other properties in the area.
After you have comprehensively conducted your research and decided that the area and the value is for you, then start on the formal due diligence. This are very important because they are the things you will outline in the condition of your offer. Make sure when conducting a formal due diligence you involve a lawyer. Every property is different and it's important to avoid mistakes that can cost you thereafter.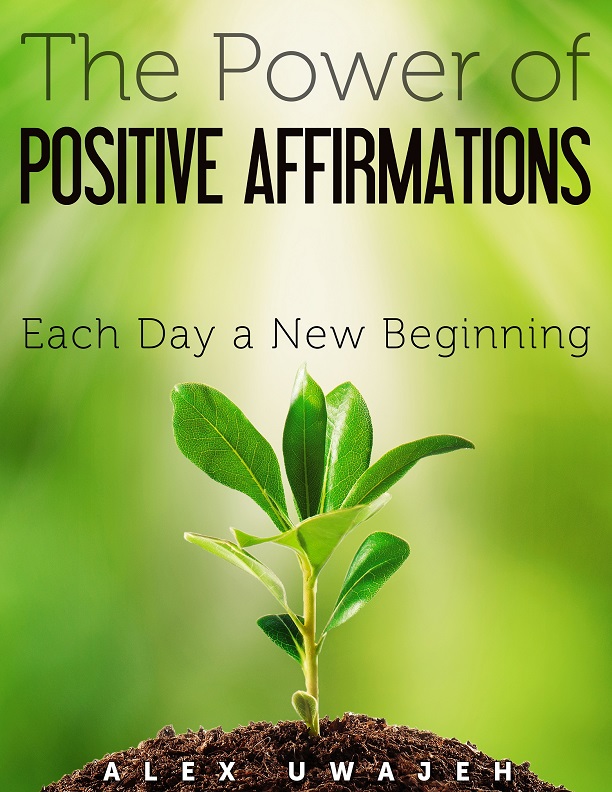 How to conduct due diligence
One of the things to consider when buying land is to ensure that the title is clear and marketable. The first step here is to confirm that the person or the company selling the land owns it and has all the necessary rights to transfer land ownership to you. The best way to conduct a title due diligence is to contact a lawyer or an advocate to closely review the legality of the documents. The lawyer should closely review the title dead and at the same time obtain the property tax receipts and eventually establish a certificate confirming the title of the seller.
The next step is to search in the offices of the sub-register. The search should reflect on the transactions and legal fees in relation to the land proposed for acquisition. Every jurisdiction has a different procedure of investigating at the office of the sub-registry.
Before purchasing land in every country, it is advisable to place a public notice preferably in the local newspaper. You can use the local languages and any other international language to ensure that every person is informed that you want to purchase the property. The public notice should invite any claim over the land that you want to purchase. The reason for undertaking this step is to be aware of any claims or rights of third-parties over the land.
The Power of the Attorney (POA) should be closely reviewed. Usually land is sold by a person who has the power of the attorney. However, you have to make sure that it is the same land that is being sold. Before you conduct the process of finalizing the transfer of rights, you have to check if the original documents for ownership are available to the real estate transaction. The whole process is to ensure that the seller has not conducted any third party and parted with the documents.
Lastly, you have to check for the permits and permissions to buy the land. If the land that you want to purchase has structures or buildings, then it is advisable to seek a verification such as permits and NOCs. Some factors such as set-back for load widening and the rule of the culture should be closely revisited.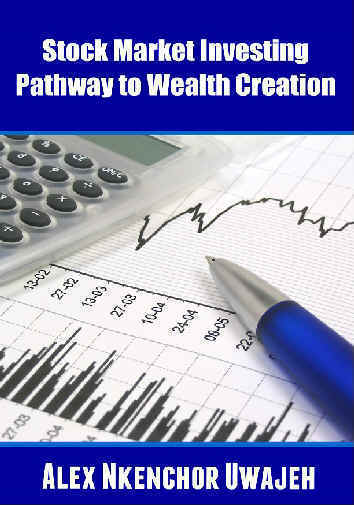 4. Climate
You have to consider the yearly rainfall, seasonal changes, and the temperatures of the place you want to set your investment. Climate affects many aspects of your life. It affects the type of plants and vegetables you can grow in your area, the availability of water, potential for drought and floods and also the health of your family. Some countries have extremes. Australia is one of them and therefore when buying land in such a place, you should first of all assess the risk associated. Depending on where your land is located in Australia, it can be prone to bushfires and floods. The good thing is that you can consult some real estate companies to help you determine some of the areas that are prone to these dangers.
Climate is an important factor to consider when purchasing land for agriculture. Rainfall, temperature, growing season, wind speed and the probability of hail storms vary throughout the region and countries. If the primary goal is producing for early and local markets, then seek a place where the local consumable goods can be produced.
If the land is situated in a place that has no all-weather roads, then be sure that when it rains the place may be inaccessible. Therefore, pay close attention to the rainy seasons in the area and how they affect the roads connecting your land to the towns.
You may not be able to know it all. However, you can follow the climatic trends of the area for the last 20 years to be sure of what to expect.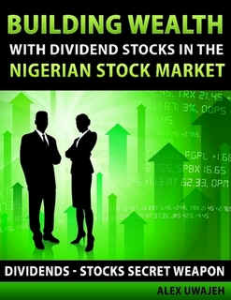 5. Drainage
Before you can purchase land for either agriculture, building rental houses or any other investment, pay close attention to the sewer and water issues. You can first of all contact a health inspector to visit your site and conduct a perc test. A perc test will establish the lands rate of drainage for purposes of septic system.
The test will dictate where to locate your primary and repair drainage fields. It will also determine whether you will have to install a custom system. However, all these are tied to an additional cost and therefore your ability to install the systems should be a factor to consider too.
Ideally, the parcel of land you purchase will not be vulnerable to specific natural hazards. However, depending on the exact location, it could be at risks of floods. In some areas where there is no reliable drainage system on the roads, the water can end up flooding your land and make it unproductive. You might also want to consider the soil type. Soil type will determine the ability of it to absorb water and prevent the piles of stagnant water forming on the land.
Beware of rocky soils and lowlands. Also keep in mind that clay soil drains poorly while sand soil drains rapidly. Hence, if the land you are purchasing is not for agricultural purposes, get someone to advice you on the best soil for drainage and at the same time to support the foundation of your structures.
Ponds and streams can as well be contaminated by home drainages, consequently, you should be careful on where the sewer setting is placed. Cross check the natural occurrences in the area for the last 5 years to get a clear picture on how safe your land will be from the wraths of the nature.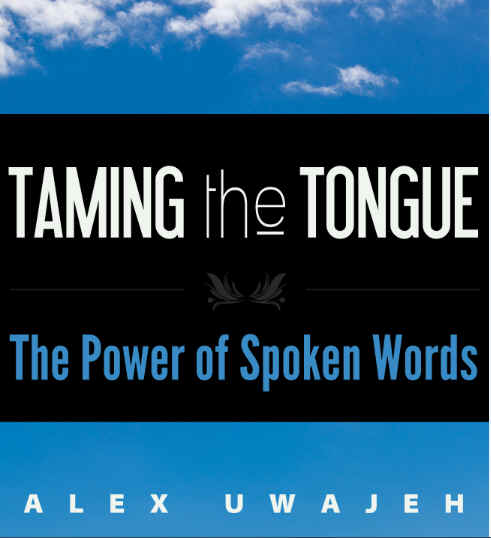 6. Proximity to roads
If you are lucky enough to get a cheap piece of land with guaranteed easy access to its location, then you should go for it. You have to consider a good road network before making up your mind to do the transactions for the land. There are situations where people buy land without paying due attention to the accessibility. The consequence of this is that you may be forced to access it through someone's property. This is illegal making it critical that you ensure the land is accessible from every corner before making the purchase.
You will also need to do some research to make sure the land is not land-locked. You need to ask yourself if a road needs to be built to bring your farm produce to the market. Is there a good access to the structures you want to establish for business or is there an all-weather road to connect you to the suppliers. If there are no reliable road access to the land, then you should consider building one whose cost can surpass a 5 figure amount of money.
The other thing to consider is the potential expansion of public transportation. If you don't have enough information on this, then you can contact the State Department of Transportation's engineering to answer the questions.
It is important to resolve the issues of accessibility with the land owner before you complete the transactions. If there is no evident access to your land, then make sure the land owner provides one.
It is also worth noting that a good road network can quickly attract development in your site. This can greatly increase the value of the land in future. Consider investing in a piece of land that is located in a very accessible site.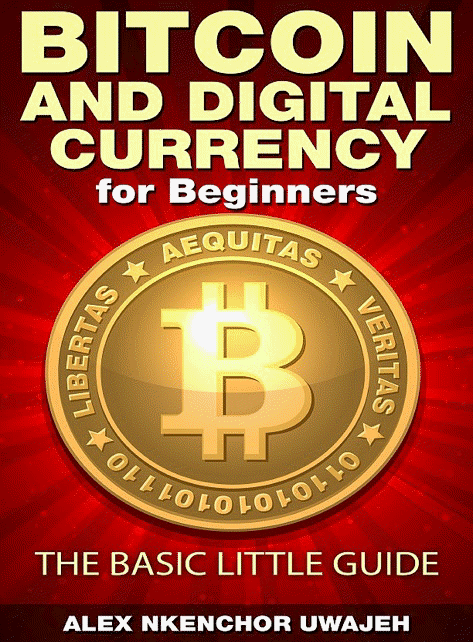 7. Price
After you have done all research about the location of the land, looked at its accessibility and conducted due diligence, you now have to think about the price. The price placed on that specific piece of land should be worth it.
Bear in mind that there are several factors that can affect the value of land. The location, landscape, the soil type, accessibility and many more. Take this and many more factors into consideration before bidding for the piece of land. In most cases, you cannot be able to determine value accurately on your own. This is why it is recommended that you involve a real estate expert in analysing those factors that affect the land price.
Another thing that is widely used to determine the price of the land is the expectations of future developments and the bid-rent theory. Bid-Rent theory is a theory that is used to determine the price of land according to its closeness to the major cities and the highways. In most cases, the closer the land is to the city can affect its value. Though, the use of the land you are purchasing determines the need for it to be close to the city. If you are purchasing it to invest in Agriculture, I don't see need to buy one close to the city. The only factor to consider here is accessibility and the soil type.
On the other hand, if you want land for building residential homes or offices, then you should buy one approaching the big cities. Land close to the city is expensive, therefore also consider your financial ability. My advice to you is that you should take enough time researching and making up your mind before accepting the price offered for that piece of land. Evaluate possible benefits and do not forget to involve an expert to avoid making regrettable mistakes.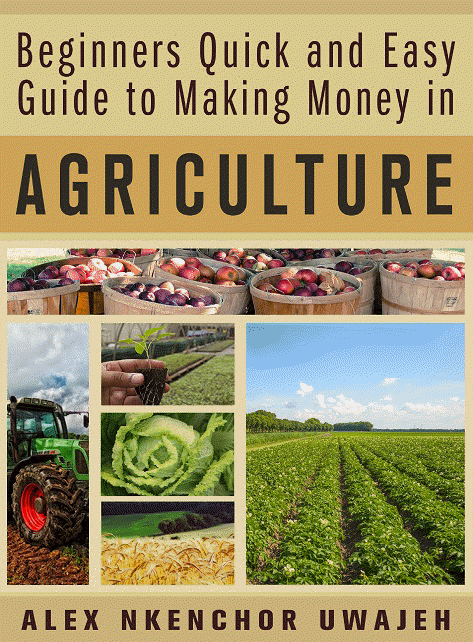 How to negotiate a land price
Buying land is a give and take process. The seller quotes a price and the highest bidder has it. When you walk into a deal, you have already made up your mind on what you want to purchase and the price you can offer for the deal. However, most of the time the seller can hike the price and you have to negotiate to come to an agreement.
The first thing before accepting the price is to do a cost analysis. Establish all the costs that will be inquired in completing the legal process of the land. You can inquire from the seller who is going to take care of all the fees involved with the legal process. Here, you can be able to negotiate a balanced pricing deal.
I have seen some buyers and sellers who create a problem to gain some type of advantage over the other. Make the deal a fair one and none of you will regret. Negotiate a fair price that doesn't burden you or your seller. You may offer a lower amount and the seller counter you with a higher amount. In this case, the best way to get into an equilibrium is to meet at the negotiation tables with your well conducted research in hand. The seller will also come up with all the evidence at the table. Do not waste time playing games with the seller or questioning their integrity.
After your negotiations, settle at a price that is fair to both sides. However, do not exceed the price you had established as your ceiling. There is no property that is worth paying more that you can afford.
Take your emotions out of the deal. A property can be worth more in value to you than the actual appraisal. Deal in terms of dollars and do not let your desperation take the greater part of your negotiations. Do not be afraid to walk away from a deal if it is not good enough. Do not act desperate for the piece of land. If the deal is not good enough for your investment then shop around and make a U-turn to other available deals. Just walk out of the deal with a handshake and a smile.
My advice is that do not get into negotiations alone. Get some of the most experienced real estate experts to help you in the process. You may have all the money needed to purchase the land but when the seller realises that you are not informed on the real estate matters, they can easily lure you to purchase a piece of land that is not worth the efforts.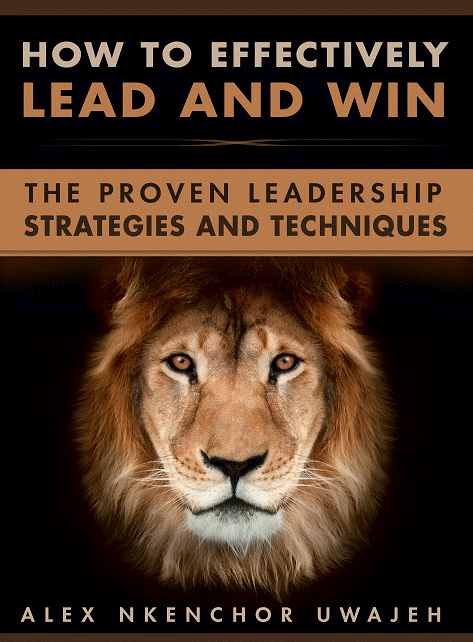 8. Future plan
There are a couple of reasons why people invest in land. One of them being the future plans. You buy raw land in which a future property will sit on. It can also be a future investment for your son or daughter. The possibility of what the land can be used for is endless. Therefore, the value you place on the future use of the land is vital. While zoning can restrict what can be done on a certain piece of land, in general, anything can be developed on a raw piece of land. The land can be used for a single or multiple family housed, it can be used to construct offices, retail space, hotel, strip mall, hospital school and many more.
The point is before you sit down and plan to invest, you are supposed to decide what your goal for the investment is. There are several things that you can consider. It is not a one size fit approach and therefore you should be considerate. Two different land investors could have distinct future use of land. John may be thinking of establishing a mall 10 years from now while James could be thinking of setting a kindergarten in the future.
John will then be forced to look for land in a place where he perceives that within that 10 years, there is likelihood of the place developing into a market. He may also be forced to look for land close to a market place where he intends to set his claws in the future. James can only consider buying land close to family set-ups. The place should be close to residential area where the school will thrive. In addition, John and James could have two different approaches for two different plots of land.
One of them may be investing in land by simply flipping it. What I mean here is that John can buy the land and resell it in a future date making a profit. He believes that he purchased the land below the market price and can make a profit by simply finding another buyer who is willing to pay at or above the market value.
The buy and sell land investment can greatly determine where you buy the land and what you use it for. For example, if you are in land investment with the ambitions of finding another buyer in the future, to increase the resale price then you may have to purchase a plot in an area where there is development potential. If you read in a newspaper that the government is planning of establishing a hospital, college or any other facility near a place, then the best way is to rush and get the land. When the facility will be set in the ground, the land value will increase and you will end up making a huge profit after reselling it.
James is another different investor. He buys the land but with no thoughts of reselling at a future date. Maybe he wants to set a home, his own school, building residential houses etc. He can also be in the business but forced to hold on to the land for some time waiting for the resale price to rise. He will have to pay for taxes and any additional costs to maintain the land within the maturity period. However, he can only do this in areas that are being re-gentrified. When the roads are smoothened, the place connected to electricity and communication facility, the value of the land will rise significantly and the resale price will be appealing.
There are several other approaches that determine the future use of land. Buy, go through entitlement and process and sell is one of the most common approaches. In this case, James will purchase the land, go through all the process of having the land zoned for a specific use and then sell. He can zone his plot of land for commercial use but after the place is developed in the future, the land attracts majority of residential investors. Consequently, if john has enough capability of getting it re-zoned for residential use, then he will make a lot of money from the resale.
Another approach is buy, cultivate and hold. John is very interested in using the plot and not building property on it. He may want to use the land for livestock, build a vineyard or cultivate crops on the land. All these are profit making ventures and this means he may reap some benefits. The last but not the least approach is buying land, develop on it and hold. Here you are purchasing a raw piece of land to build property on it. You have the mind of developing the land by yourself. The buyer can develop a mall, a series of town houses, offices and so on. However, if this is what is in mind, you have to locate land in a strategic place where your development and investing efforts will pay. If you what to establish a mall, offices, townhouses or even stores, then you should search for land close to a busy town.
It is common knowledge that you have to consider future plans with a certain piece of land before rushing to make payments. If you are clear on what you want to use the land for in the future, then the process of searching, deciding on the best location and the community to interact with will be easy.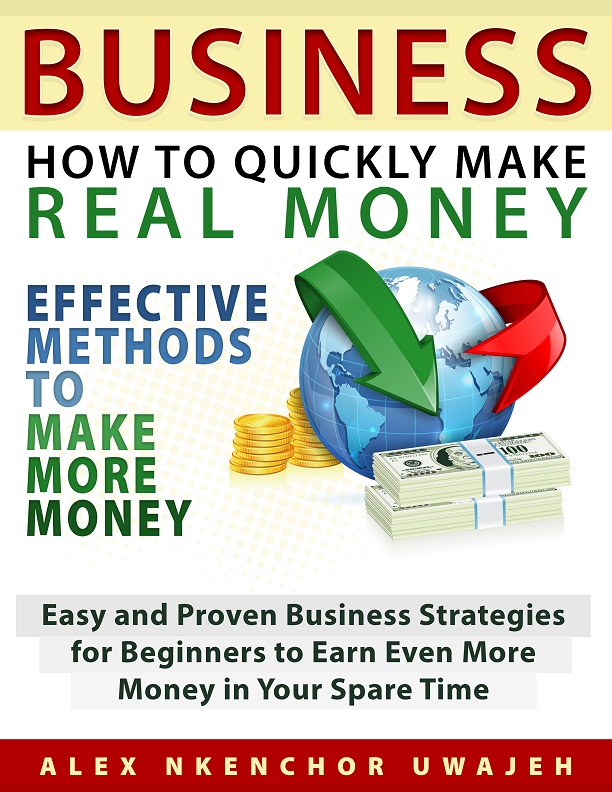 9. The hidden Cost Involved
When you are buying land for your investment, it is important to understand all the costs involved before taking the plunge. If you fail to give the shadow costs of buying land enough attention, it can turn a profitable project into a financial crisis. Many people who are buying land for the first time do not take due care on regards to the shadow costs that they will encounter. They only consider the purchase price and the construction costs. However, the reality is that there are several other financial aspects to look at.
You must also take into consideration the costs of maintenance and of connecting services to the land. If you are lucky enough to spot a piece of land for sale that has water, electricity, gas connections, fire controls, telephone and sewage lines, then luck is on your side. Research shows that majority of land buyers get broke after buying land even before they connect it to water lines.
It is essential that you do your research for the site that you are interested in buying. Each site will vary in costs and some of them can involve overwhelming hidden costs that you come to realize later. In case you are buying land in a steep site, then you must be ready to incur costs in building. Before you even start on developing in your land, the local council may require that you submit soil tests and engineering reports before they give you permission to build.
You need to agree with the buyer whether you are the one to take care of the survey costs. The land will need qualified survey officials to determine the boundaries and prevent future confrontations. In some jurisdictions, the survey is provided free of charge by the government while in some other jurisdictions, you will need to pay for the services.
If the land that you are considering to buy has large trees and rocks, you will have to factor out the costs of removing them before making payments. In some countries, tree removal can be very expensive because you have to seek council approval from the local government. You will also incur costs hiring a Crawler Excavator to lift and remove the stones.
Some countries also have restrictions regarding the building of granny flats. You may incur some costs when following up with the restrictions and zoning your land. Therefore, before purchasing the land, try and get fully aware of all the restrictions that can costs you a lot of money thereafter.
If the land is close to a creek or waterway, you need to check for flooding. In case of a flood, your sewer line may be damaged and you will have to use money on repairs and maintenance. Insurance companies may also consider this as an excuse of denying you insurance on natural calamities.
Site improvement or development costs vary from place to place and also depending on the soil type. Other factors that can determine the costs of site improvement includes the permit costs, local fees and the development plans. If the land you are purchasing is far from the utility lines, you will be required to pay more than $100 or more per foot to extend the utility lines to your home.
Since the site development costs are not visible to the inexperienced, they have the ability to use up some of the money you had saved for your investments. If not taken into account carefully, they may lead you into a financial crisis and you end up reselling the land at a loss. It is therefore vital to get a realistic estimate of all the hidden costs that you may incur after buying the land. It is recommended to have a qualified real estate expert to guide you on determining shadow costs of buying a land as an investment. Even if you are offered a good deal on land with water, electricity and other utility lines, you may still have to take into account what else is included in the package. In most cases, you will have to face additional costs for additional site work, impact fees, permitting and the labour involved.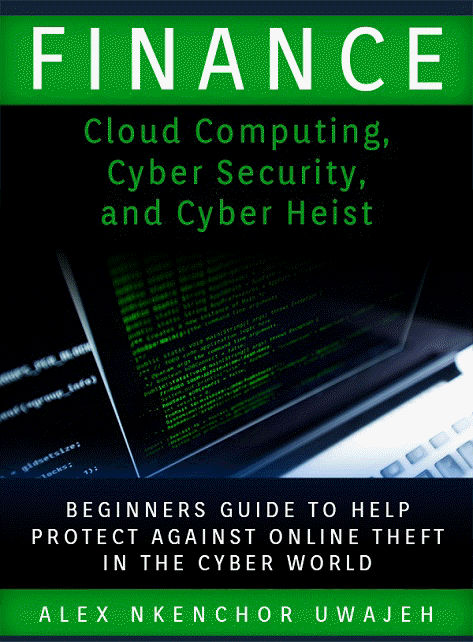 10. Evaluate your savings and income
Land is a nice investment to make. However, raising enough money to make the payments and exchange papers can be overwhelming. It can take you up to 10 years saving to buy a $50,000 land in a developed place.
You need to get your financial ducks in a row before you can seriously consider buying land. A down payment that covers up to 20 percent or more of the purchase price is a good start. It lessens the amount you need to borrow and also helps you avoid private mortgage insurance. If you want to buy land worth $30,000, you will need to prepare to put up $6000. You have to evaluate your savings and therefore measure your ability to purchase it. If you are able to cut a large number of your income and save, then it means you will take a shorter period of time to raise the needed amount.
One thing that people fail to take into consideration is the ability to raise the money from your income. If you earn more than $4,000 in a month, then it may take you up to 4 years cutting half of your salary for savings to get that dream land. If you can manage, this is the best method of mobilizing money to buy land. However, in case you are buying from savings, be cautious not to drain all of it in the name of buying land. The future is full of uncertainties and you don't know what can get you deep in a financial crisis that can make you resale the land.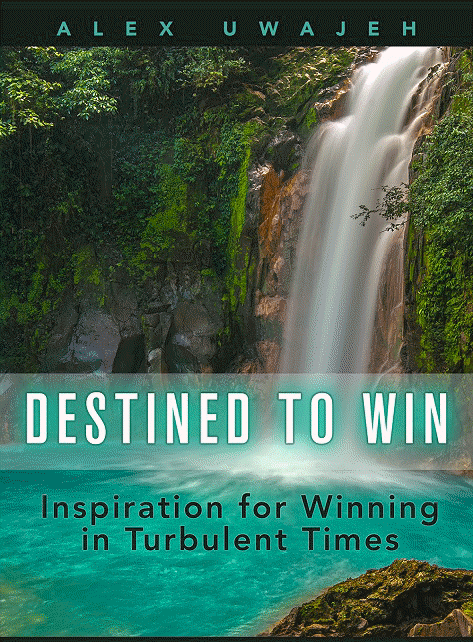 Reasons why you shouldn't siphon all your savings when buying land
· Liquidity -Think of this scenario, after you have used all your savings on buying land your car breaks down. What will you do? I don't mean that buying land is a bad idea, in fact congratulations, you are now a land owner. The bad part of it comes when you are not able to raise money to maintain your valuables. You may have used all your money to buy land and afterwards you or any member of your home gets sick. It is unfortunate because you will not be able to raise the hospital bill.
These are bad cases but one of them is worse, what if you lose your job a week after siphoning all your savings for buying land? Where would you go? What I mean is that it is never a good idea to leave yourself so vulnerable.
· Future cases - If you spent all your money on a down payment for that land you wish to own in the future, where will the money to repair and maintain your house come from. In case something happened and your salary is no more, where will the children and family rest? These are some of the things that you have to consider and evaluate closely before making a rush decision.
· Opportunity cost - If you know even the little concepts of business then you must have heard about opportunity cost. If you didn't think of buying land, then at least you could invest in stock market. That is a consideration that can have an impact on your decision when buying land. However, if you used some money from your savings to buy land and the rest of the amount to invest in stock market, then it's a good idea to mitigate risk.
Buy My Books at Apple iTunes,
GooglePlay, OverDrive, Kobo, Scribd,
CreateSpace and Barnes
& Noble book stores.
Also available in other languages.
11. The amount you are willing to invest
Buying land can be rewarding in the long term. However, to identify the best investment and to determine the amount of money that you can invest in land, you have to do some hard work. Most people want to invest money to satisfy their long term goals in solid investment assets which should combine great returns in the future. Land can crop great returns with lower risks just as they anticipate. However, the amount of money that is invested in land may take a longer period to recover. For an individual who waits for monthly income with no more existing investments, the process of investing in land may involve heavy and lengthy financing options. This financing options may have an impact on the quality of life that their family will live there after before the land mobilizes enough profits to sustain them.
Before you invest, you will have to figure out how much breathing room you need. You need to make up your mind and determine the amount of money that you are willing to invest in land. Many investors are risk averse and therefore they usually want to diversify their portfolio. It's not a bad idea, it can greatly save you in case the risk prone future lands on you.
The amount you have at hand for investing in land will determine the size of the plot you buy and where you buy it. If you are willing to invest $100,000, then you can get a large piece of up to one hectare in some of towns in the US and in the UK. However, if you want to get a larger piece, you should consider buying land on the suburbs or small towns that are close to the cities.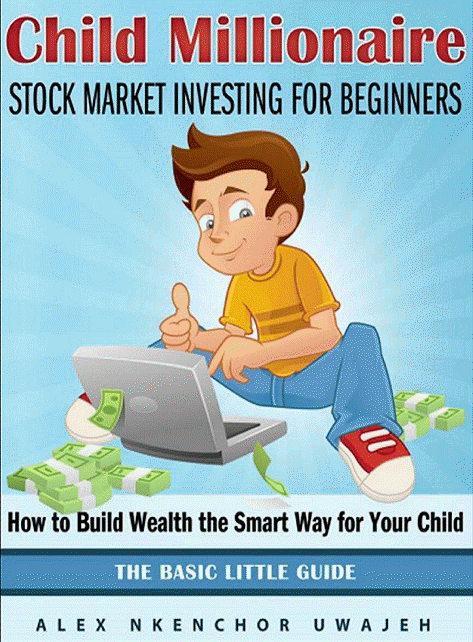 12. Market trends
Some countries like the UK will remain to be leading global market dominating factor. However, it will face a near term of uncertainty as the terms on which the UK leaves the EU are conveyed. We may witness some turbulence in the financial sector which may affect investment and the related sectors. The weaker currency may translate to higher input costs for retailers and inflated land prices. Inflation can as well translate to a lower disposable income among the consumers.
The market trends in the financial sector should be a point to consider. In case you perceive that the interest rate is lower today on loans and it may rise up later, then this is the best time to buy the land. The federal Reverse overnight borrowing rate for depository institutions is what we are talking about here. It is a key factor in how the mortgages rates are determined because it sets the costs for banks to borrow money. Lower federal interest rates lead to lower mortgages rate offers from banks and a higher fed interest rate leads to a higher mortgage rates by the banks.
The lower mortgage rates by the banks reduces the monthly mortgages payments land buyers will have to pay to the bank. The smaller the monthly payments the affordable the mortgages loan becomes for prospective land buyers. This fact can also impact to the amount of loan that an applicant is eligible to get.
However, since there are other factors that affect the prices of property, some of the experts believe that lower or higher federal rights may not have a significant impact on the price of the land and other properties.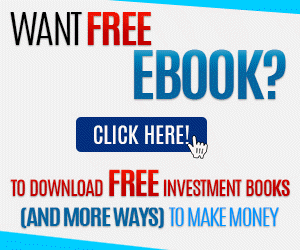 13. Government Tax
If you intend to hold property in some jurisdictions, then be aware of tax obligations depending on the value of the land. What this means is that whether you are intended to buy or sell land whether residential or otherwise, tax rules may apply. Therefore, it pays to understand all the tax laws before you buy or sell land.
· Transfer duty - Otherwise called stamp duty. If you are buying land, transfer duty may be applied for you to be able to get registered as the owner of the certificate of the Title for the property. If you want to buy residential land, then you will be eligible to pay residential rate of transfer duty. The reality is that there is a very big difference between being liable to pay land transfer duty and actually paying it. You are liable to pay transfer duty when you enter into a dutiable transaction with a buyer in most jurisdictions. In some few jurisdictions, both the buyer and the seller are liable to pay a share of transfer duty. However, in some other countries, the transfer duty is paid in full by the buyer.
As a matter of fact, you are supposed to consider transfer duty payment as a factor that can greatly impact your land buying capability. You don't have to buy the land and hang in the middle of expenses without enough money to legalize the process. When the seller signs a contract to transfer land or a land transfer form, then they are liable to pay transfer duty. Consider this scenario, you have registered a company and later what to sell a section of the land whose legal documents contain the name of the company. Once you apply to change the name in the document that is where the transfer duty comes in. The name shouldn't be changed if the buyer and the seller have not agreed on the payments of the transfer duty.
· Land tax - Land tax is an annual amount of money that you have to pay your government for owning the property. It is largely used in most of the western countries such as Australia. It is also a factor to consider at some point in the process of buying land. The good thing is that there are tax free thresholds and exceptions. Land that is lived in by the owner as the place of residence has no land tax.
In some countries like Indonesia, when the property is sold, there is a share of tax to be paid by both the buyer and the seller. The seller will be required to pay 5 percent and the buyer will pay 2.5 percent. The taxes on the transfer of freehold are payable through the Tax Object Acquisition Value. The land purchaser should be aware of all these government taxes that can impact on his or her cost of buying land.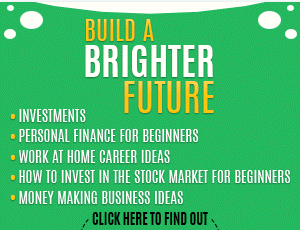 14. Size of the land
The size of the land that you want to purchase can significantly determine its price. In addition, if you are considering buying land to build residential homes at a later date, ensure you are quite sure of the size that will accommodate the houses. Large homes can be nice because they give enough breathing room. Therefore, if you want to buy land, the first thing to determine is the use of the land and the second one is the size of the land according to the use at hand. Each situation is different, the size of the land you want today is different from the one you will need tomorrow. Sometimes things come up and you may regret buying a small piece. Although the financial factors determine the size you will be willing and able to buy, large pieces of land have several benefits at a later date.
Different plot sizes attract different prices and hence you should first of all be financially strong before searching for land. There are several financing methods that you can adopt and get that dream land that you want. The minimum amount of land that you will need for investment on a specific property depends of the local zoning requirements.
15. Zoning restrictions
These are the restrictions that are set by the government defining how land in a specific zone should be used. You have to consider the size of the development that the government can allow you to undertake in the specific area you are looking for land. Most of the jurisdictions may have some zoning requirements that restrict land in certain areas to be used for either residential or commercial use only or both.
According to the use you intend to put your land to, you need to follow up with the government to find out whether the land is allowed to have a residential structure. This is especially if the area that you are buying land is used primarily for commercial purposes. You don't have to buy land and later be forced by the government to change your plans regarding its use.
Besides, nobody would want to build a home in an area where industrial land is standing. You also have to follow up with the local authority to find out if the land is zoned for additional structures such as detached garages or sheds. This is if you have intentions of establishing them. In some other jurisdictions, there may be restrictions regarding the size of a structure that you can establish in the specific place. In case you have intentions of establishing storey buildings, be sure that the land you are considering to buy is allowed to support the number of floors that you want for your investment.
Some other places have dictations on the minimum home that you can build on the lot of land you are buying. If you are buying it and can't afford to build a large structure, then make sure that the minimum structure size fits within your ability.
Want free Audio books?
Get one of my Audible Audio
books of your choice for free.
What would happen when the zoning restrictions change after buying land?
As a municipality changes the rules regarding sewer lines and the construction of commuter routes in the town, also the zoning bylaws change. They change mostly to contain or at least shape new residential development. The new laws that may accrue can in a greater measure change the minimum dimensions requirements, redefine the minimum lot size or decrease the number and kind of users that will be permitted on the lot.
If these amendments pass, they can greatly impact the use of your land or even severely restrict your use of it. The good thing is that most jurisdictions often protect homeowners from hardships created by zoning amendments through grandfathering existing building lots. What this means is that the local zoning bylaw may provide that increase in the area, street front, back and side requirements for specified uses. This will not be applicable to the building lots that were conforming when the zoning amendments come into effect.
In addition, most states my further qualify this restriction in different ways. A good example is Massachusetts where people can only qualify for grandfathering protection if the building lot is at least 5,000 square feet of area and 50 feet of public road frontage. The building lot should also be located in a district zoned for a single or two family residential housing. The individual should also conform to the existing zoning when legally created and also be separately described and held from any adjoining land when the more restrictive zoning changes went into effect.
Therefore, before buying land be sure to check online for the applicability of zoning restrictions after you have already started on investing in it. You should be sure how to deal with zoning restrictions later in the years to come when you intend to change your investment deals. If a change in the zoning requirements affect the size of the front and the back yard after you have already completed constructing, then try to consult with the local government of what to do.
Common zoning Designations
These are common bylaws that are applicable in different areas regarding the use of land. Some of them that you have to pay due attention to are:
Residential areas that allow homes or other dwelling units to be constructed.
Commercial areas that only allow the constructions of rental stores, restaurants, theatres and offices. Some other places are industrial locations that allow establishment of manufacturing companies and factories. Rural locations where farming and other agricultural activities take place and the environmental areas that are set aside to offer protection and habitat to some of the historic country endowments. The last zoning designation is the Aesthetic areas that are zoned to prescribe how structures must look in the zoned areas. The zoning types are further subdivided into sub-types and hence you should consult with the local authority of the zoning restrictions in the area depending on the use that you want to put your land to.
16. Soil quality and Composition
Many people do not know that soil type and composition can impact several aspects of their investments. Have you ever thought that the type of soil on the land you buy may affect the size of the structure you put down? Do you know it can also affect the type of crops you plant in your farm? The truth is that when it comes to building, soil type and composition has an impact several things. It may cost you a lot of money in putting down your structure foundation, the amount of earthwork involved and the stability of your structure.
Knowing the type and the kind of soil that your structure sits on can greatly help you to detect problems and even solve some before they arise.
Here are different soil kinds and the impact on the structure foundation.
• Clay - This is a soil type that expands when wet and shrinks when dry. When clay is moist, it can easily be moved by the weight of the structure. These changes can cause a great deal of pressure on the building and make the structure to move up and down according to the climate. This is what makes clay one of the most avoided soil for big structures.
• Peat - This is a dark brown soil that is found mostly in areas with many trees. The soil is formed by the decomposition of organic materials. It is also usually found near wetlands and is porous. This soil is almost the same as clay and it shrinks and expands according to the climate. Some people remove the upper layer of peat soil when building and replace it with a strong soil that is recommended. However, it is not recommended to put up large structures on peat soil.
• Sand soil - Sand soil doesn't retain water and it is one of the most preferred soil types. It will not cause the structure above it to shift. The only drawback with this type of the soil is that sometimes the particles can lose the friction and be washed away. This can create gaps in the foundation and with time weaken it. However, the sand particles can be fixed with helical piers.
• Rock - Some of the rock varieties such as bedrock, sand stone and limestone have high bearing capacities. This is what makes rocks suitable for supporting big structures. However, before construction, there is a lot of workforce needed to level the rock surface. If the foundation is not level, it must be held in place with anchors.
• Loam - this is an ideal surface soil for a foundation. That is why most constructors line the surface by loam before starting to construct the building. It is a combination of several types of soil such as silt, clay and sand. It is soft and crumbly to the touch and it will not expand or shrink significantly to cause damage.
If you are purchasing land for a construction project, you have to involve experts before you start on the process of buying land. Ensure that the land is ideal for the size and the weight of the structure you intend to construct. Before finalizing the process, contact a local qualified engineer to advise you accordingly.
Additionally, the type of soil can affect the types of crops that you plant on the land. If it is entirely reserved for farming and livestock, then involve some agricultural experts before completing the process. They will advise you on the soil type that can support the type of crops you want to grow. Several soil types support different crops. Have you ever tried to grow a plant that doesn't grow? I bet you have or heard someone talk about it. The problem here might be the soil type that the plant is growing into or the availability of nutrients in the soil. We all have access to different soil type according to where we live. There are different types of loam and so you have to carefully test and analyse the results of the soil in the land you want to buy in order to be sure that it will grow the type of crop you prefer.
• Clay soil - This soil type is composed of tiny mineral particles which can significantly reduce the air space. The soil will retain water and deprive the microbes below of oxygen. Dry season cause the clay soils to bake hard and cause cracks on the surface. Although clay soil is fertile for growing most plants including rice, some improvements have to be done. You can consult with experts to determine whether the soil is clay and the improvements to undertake before buying land.
• Silt soil - This soil type has slightly bigger particles and therefore drains water easily. It is fertile and ideal to hold moisture for a longer time than sand soil. It is therefore ideal for plants that require enough moisture. You can tell if the soil in the land you want to buy is silt by just touching it. The particles feel smooth rather than sticky as the case in clay soil. If you apply pressure on the particles, it will not be hard to break them when dry as the case with sand soil. It is ideal for planting sweet potatoes, Oranges and Plums.
• Sandy soil - This is a soil type that is made up of large articles that have large airspaces and do not retain water for long. You can determine if the soil is sand when you touch it and the particles are hard to break. If the land has sand soil, then you will need to have a frequent flow of water in your farm in case you want to grow some plants. The soil doesn't hold nutrients and therefore many plants will not grow here.
Whatever land type you have, what determines the productivity of the plants you grow is the organic matter the soil holds. You need to incorporate a lot of organic matter each year to improve the soil fertility.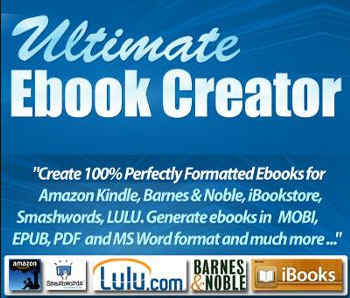 17. Orientation

Buying land to build your home or for residential homes is an incredibly big step in life. By taking advantage of the north facing aspect you can make use of the available sunlight all year long while minimizing the impact of direct sunlight and the greenhouse effect to avoid overheating in summer.

When buying land, you have to take into consideration any existing easements, drive ways, roads and proximity to other houses close by. Most of the people need a place where the climate is conducive for their stay with the family. If you are thinking of building residential homes, then orientation is equally important.

You need to give consideration to the other structures in the neighbourhood and ensure that the doors will not face the neighbour's fence. Take care of the physical geography of the structure when you are selecting a land to buy. If there is a towering mountain just in front of your north view, you are likely to establish houses in a place where tenants will not get enough of direct sunlight during winter. The winters may be colder than usual and this may affect the rental capability of your building.

Each region in the UK has different weather patterns. The different periods of daylight and the altitude of the property you want to establish can make a difference. In some places, you want to orient your structures for maximum cooling and in some other places you want to position your building to get some direct sunlight for warming. You are also required to take into account the natural features of your property. The position of other structures nearby and the natural setting of the land.

If you want to set a backup of electricity source by installing panels in your building, then the most important factor to consider is not about climate anymore. It's about ensuring that your solar panels receive maximum amount of sunlight during the day. Some people also install water heater solar in their houses. If this is also a consideration, then ensure that the panels are facing direct sun for maximum heating effect. In the southern Hemisphere, the solar track always begins with the sun appearing in the east, seeming to track north and then finally disappearing in the west. During summer, the solar track will look as if they have a higher arc as opposed to the winter. The arc will therefore take a longer time to complete during summer than during winter. In addition, during summer, the objects will cast longer shadows early in the morning and in the evening.

What this means is that to maximize the amount of heat and light that reaches your solar, you need to orient your house so that the majority of the windows are facing north. However, if you want to minimize the heat retention, orient your house so that most of your windows face the south.

Want free Audio books?

Get one of my Audible Audio

books of your choice for free.

The bottom line

Very many people praise land investment and majority of us question if land investment is a good investment. Consequently, there are several experts who have ventured in this field giving advice about land investment. The reality is that land investment in some countries especially Africa and Asian countries is the best investment that you can take. Land in these countries is cheap and there is increasing need for residential homes, offices and stores due to growing town migration.

Most of the knowledgeable real estate investors will agree that land investment is not a good investment especially to people who are struggling with financial burdens. The issue with land is that there is 100 percent hope that the value will rise and you will make profit from it. You are hoping that the value of the land will go up and provide you a fair rate of return. However, the question is that will the land provide a rise in value that will cover the entire risk of holding it.

The other issue for small land investors is that you will have to clear insurance fees and taxes. Consider a case where you bought land and paid cash. You will still be required to pay insurance. The land will also cost you the opportunity cost. There are several other investments that you could take up with the money. However, if you have enough money to buy land and build or start a good income generating investment on it to cover all those expenses that will come later and to start paying your loan then you are good to go. However, buying idle land that will wait for its value to rise so that you can resale it is not a good idea.

On the other hand, raw land is a ''Hands-off'' investment. What this means is that you don't have to deal with mould, leaking roofs, bugs, toilets and the tenants. The other good thing about land investment is that it doesn't have a lot of competition. You will not have to deal with cases of competition and hustle when looking for someone to buy your land. In conclusion, when you want to venture in this sector of land investments, you have to be able to effectively conduct research about the property and involve some qualified real estate experts to coordinate the process.

Read Next...Financial Fitness, Blockchain, Positive Thinking, Blogging for money, Top Website Hosting Companies, Nigeria Stock Market, Selling on eBay, Amazing Business Ideas, Your Simple Guide to Financial Abundance, Financial Freedom and Wealth Creation Formula, Starting a Money Making Internet Business, Most Common Immigrants Jobs in the United States, Tips for Healthy Living, Earn Income Selling on Amazon, Retirement Planning Tips, Quick Easy Ways To Make Money, Best Investments Ideas, Website Traffic Tips, How to Become Financially Poor, Tips To Make Money Selling On Craigslist

Sign up for EBATES Here: It is a shopping portal and it offers cash back and coupons from more than 2,000 online retailers.

Sign up for UNIQUE REWARDS Here: Unique Rewards is an online reward site that offers different range of ways to get paid online.

You will also love these great articles:

Become a commercial real estate king

Essential Guide To Personal Success

Outsourcing Your Business Process To India

Want More Interesting Money Making Business ideas? See extra ways to make more money below:

30 Days Or Less To Freelance Writing Success

30 Days Or Less To Virtual Assistant Success

Featured books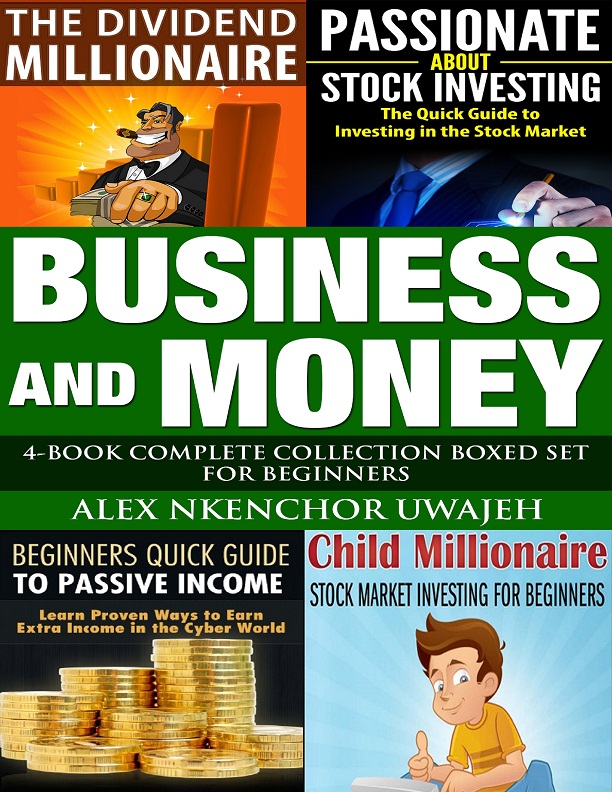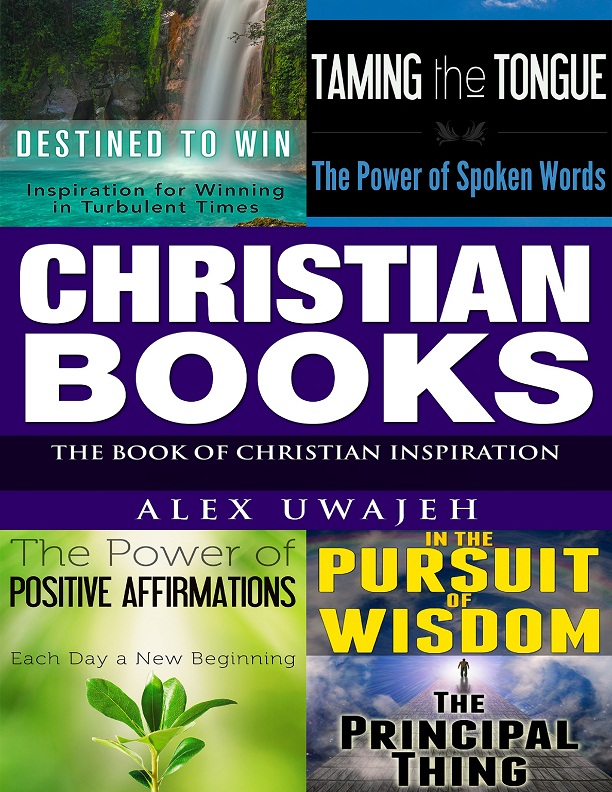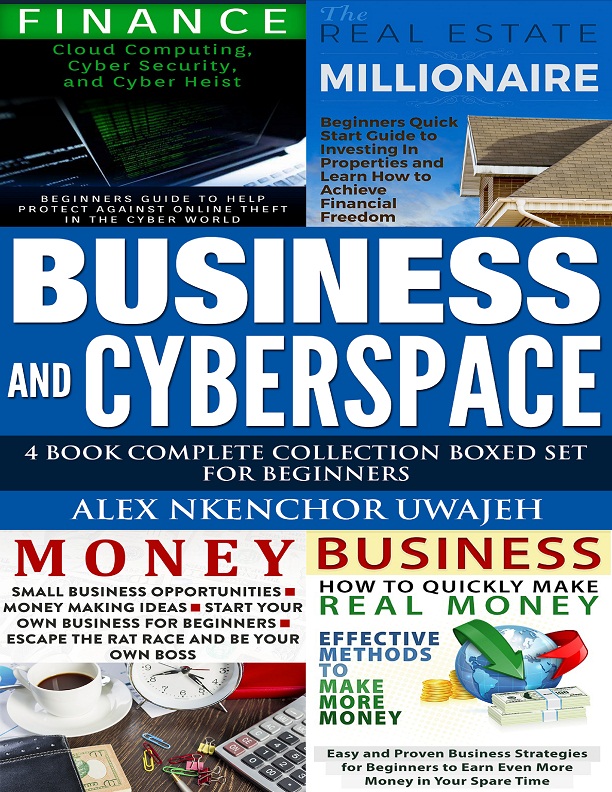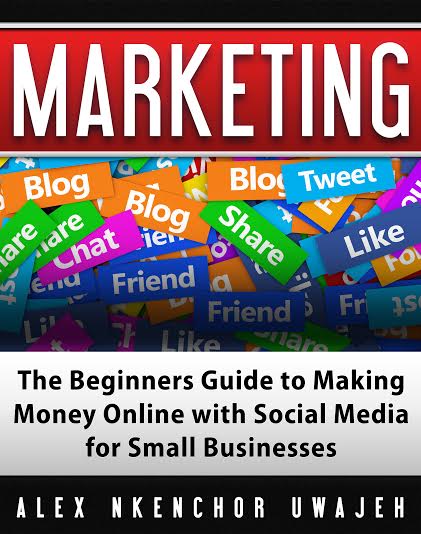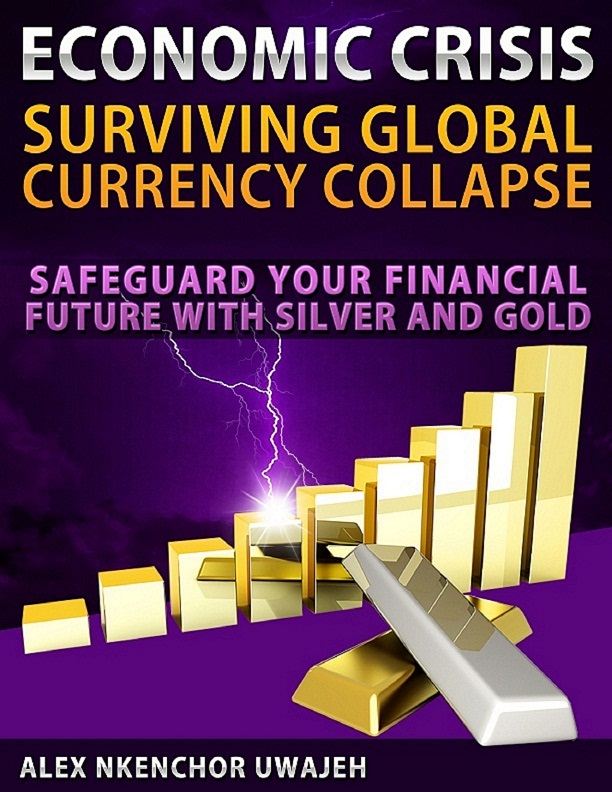 Browse My Google Playstore Books
Want Audible Audio Books? Start Listening Now, 30 Days Free