26 Super Successful Christian Businesses
You've Never Seen Before
Since the time we can remember, there are a variety of Christian views on poverty and wealth. In some instances, Christians are more likely to view poverty as the result of their individual falling. While there are several people out there arguing whether God supports prosperity or not, there are great men of God in the same locality making huge business milestones. If you took your time to look at what top Christian business people are achieving and what they are still up to proves otherwise. A look at some of the high profile Christian business people, entrepreneurs and business leaders in the world makes us learn a lot from them. Prosperity is not a matter of Christianity or not. Prosperity is a matter of hard work, dedication, fair plays and a solid set of personal values.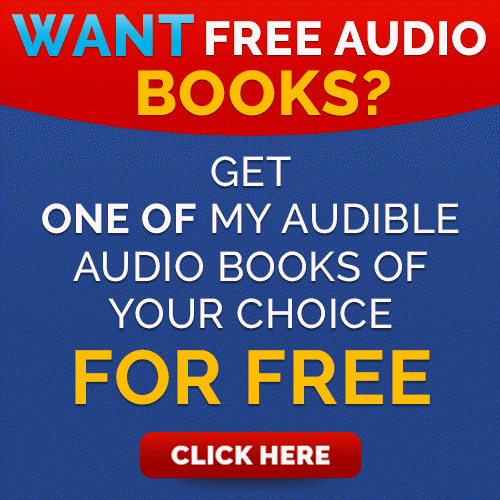 In this brief, I will talk about some of the most successful Christian businesspersons and entrepreneurs in the history of the world.
1…Samuel Truett Cathy - Chick-fil-A
Samuel Truett Cathy was born on March 14th 1921 and he died on September 8, 2014. He was an American Author, investor, business man and a very devoted Christian. He is the founder and the visionary behind the Chick-fil-A. He has for a long time taught other Christians how to run their businesses on Christian principles. At a young age, Cathy was a very generous man who offered many scholarships to help young people from humble backgrounds. He is one of the most vigorous Christian business people in the world today. He has a net worth of $4.2 billion as of 2012. Samuel also received the Lifetime President's Volunteer Service award in 2008.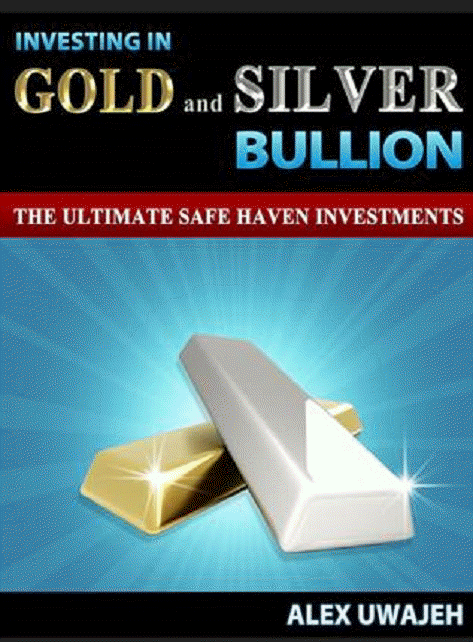 2…Tom Monaghan - Domino's Pizza
Tom is an American entrepreneur, author and a Christian business leader. He was born in the early 1937. He is the founder and CEO of the Domino's Pizza and he also owned the Detroit Tigers from 1983 to 1992. He has diversified his portfolio by investing in a wide variety of businesses. He is a Roman Catholic who continually served God and set a good example to his peers. He announced his retirement from Domino's Pizza Inc. after 38 years of operations. He also sold 93 percent of the company to Bain Capital Inc. Tom was the champion of the pro-life movement and other catholic teachings. He spent millions of dollars championing the movement to combat moral crisis in the society.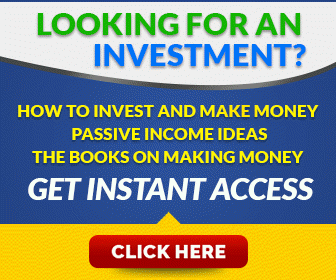 3…Anthony Rossi - Tropicana
Anthony Rossi was born on September 13th 1900 in the kingdom of Italy and died on January 24th 1993 in Bradenton Florida. He was the leading pioneer of the inclusion of Citrus Juices in Florida's school meals. He also become a notable Christian business leader after he founded Tropicana and created a pasteurized orange juice. He helped build a church and Mission in the US. Rossi married Sana Barlow who later endowed the Aurora foundation which funded numerous Christian activities.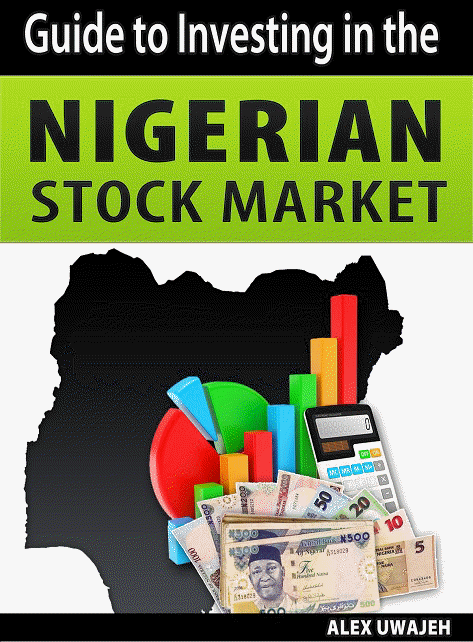 4…Asa Candler - Coca Cola
I bet you have ever drank one or two coca cola products. Majority of the people don't know the founding father of this thirst quenching drinks. Asa Griggs Candler was an American business Tycoon and also a politician. He is well known for giving rise to one of the most popular companies in the soft drinks industry- Coca Cola. He was born in late 1851 and died in early 1929. Asa was also a philanthropist who gave rise to some of the best schools and churches in America.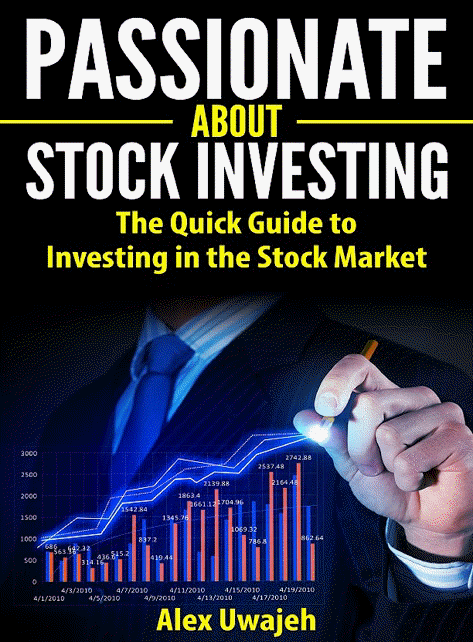 5…Henry Parsons Crowell - Quaker Oat
Henry Parsons Crowell was born in 1855 into a wealth family and endowed with a vast collection of material property after the death of his father. He was brought up on a very firm Christian foundation which he continued till his death in 1943. He was a Christian Philanthropist who founded the Quaker Oat Company.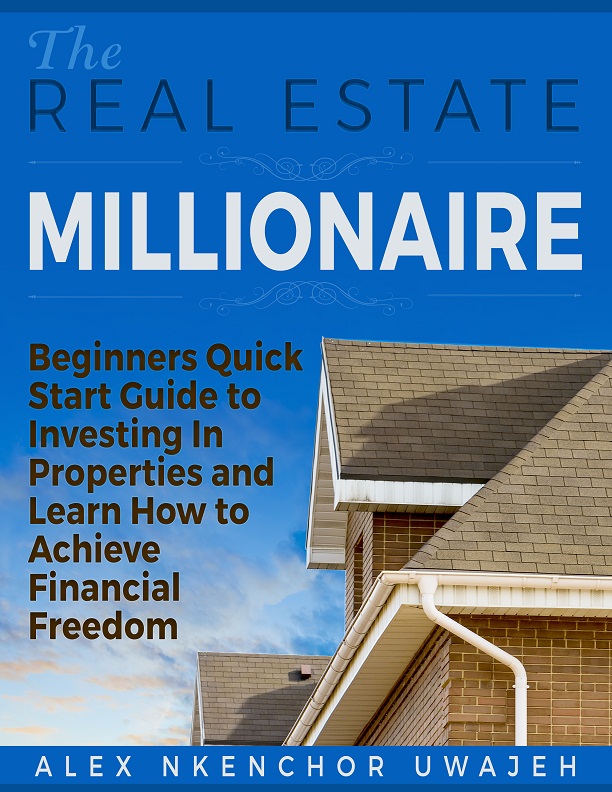 6…Peter J Daniels - Business man and a public speaker
Peter was born in 1932 in Adelaide Australia. He is a well-known Australian philanthropist, a Christian business man and a public speaker. He is also one of the bestselling authors and an entrepreneur. Peter was a retractable man of visions, inspiration and a motivation to the larger Australian community. He became a very visionary Christian after he attended a Crusade on May 1959. He went on to serve Christ and doing good-deeds to the people in his country.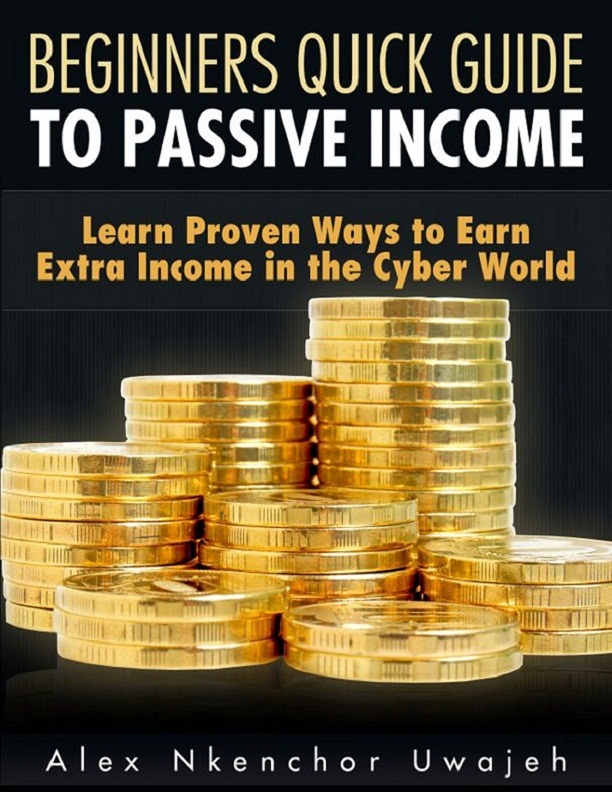 7…Sam Walton - Walmart retails and Sam's Club
Sam Walton was born on March 29, 1918 and died on April 5, 1992 aged 74. Throughout his life, Walton believed in the art of hard work and prayers. He was one of the leading business people, entrepreneurs and business leaders in the American market. He is well known for establishing the Walmart retails and Sam's Club. He had a net worth of $8.6 billion at the time of his death. Walton was also featured in the magazine for the 100 most influential people of the 20th century.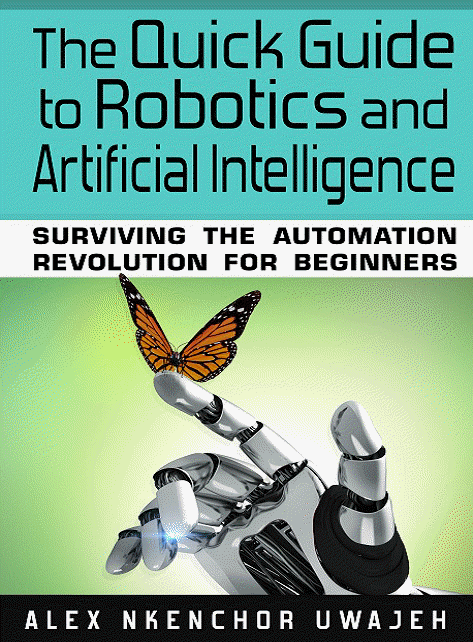 8…James Cash Penny – J C. Penny
Penny has a very interesting story of his success. He became a partner in a business that he ended up buying from his partners. He later renamed the store '' The Golden Rule store''. With time, the store expanded to become a nationwide department store chain. It has over 2,000 locations open for business. He died a very influential business leader in the whole of America. James's Father was a Baptist who shaped his Christianity journey.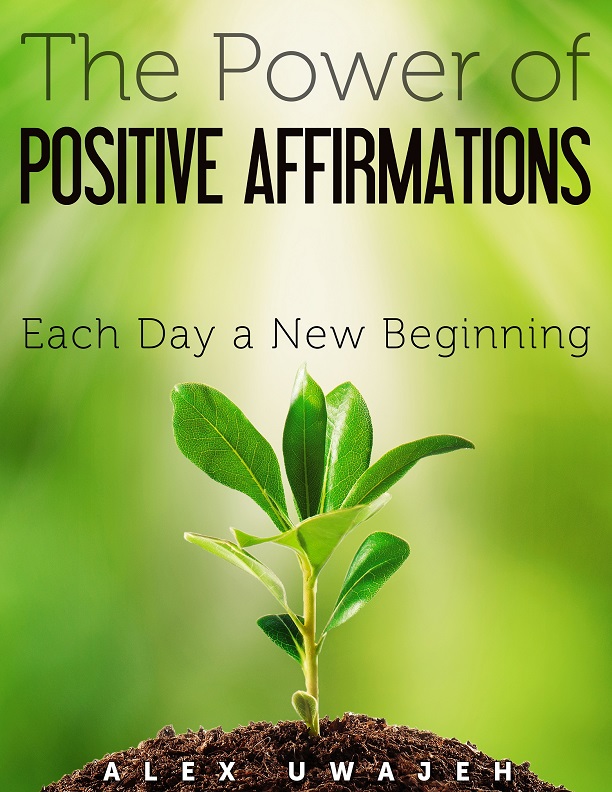 9…Cher Wang - HTC Corporation
Cher is a Taiwanese entrepreneur and a business leader. She is into Christianity and serves God all the time. Those who say women cannot be business leaders and entrepreneurs should take a look at her. She has a net worth of US$1.1billion and is a cofounder and the chairlady of HTC Corporation. HTC Corporation is a leading manufacturer of one in every 6 smartphones sold in America.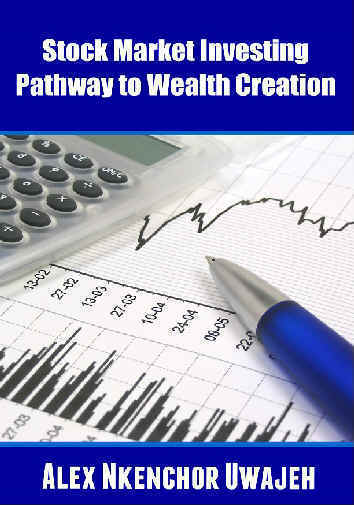 10…Mary Kay Ash - Mary Kay Cosmetics
Mary Kay Ash died in 22nd November 2001. She was an inspiring American business leader for the time that she lived. She had a successful career job until 1963 when she decided to retire. Mary was overlooked for a promotion in favor of another man that she personally trained. There and then, she decided to apply for early retirement and engage herself in businesses. She is the founder of Mary Kay Cosmetics. Her golden rule was to help women thrive in business by simply helping each other. She advocated raising people to success through her personal slogan ''God First, Family second, Career third''.
11…Dave Thomas - Wendy's business
Dave Thomas was born on July 1932 and died on January 8th 2002. He was an American Business magnet and also a well renowned author. He wrote several books including Dave's Way in 1991 and many more. Thomas was also the founder and the CEO of Wendy's business-The third largest Hamburger chains in the world. He named this business after his daughter, Wendy. Before his death, Thomas became a family name and figure after starring in more than 800 Wendy's commercials.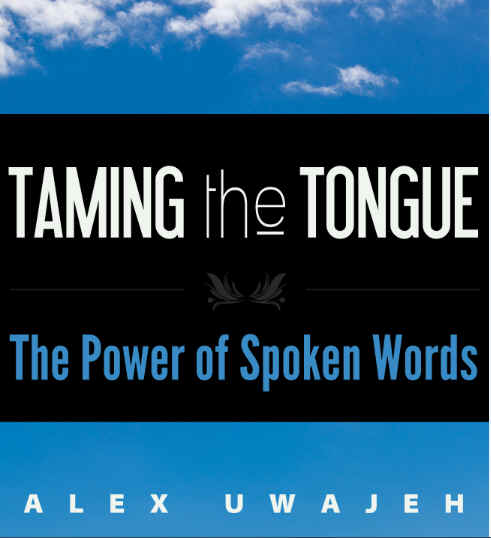 12…Henry Heinz - H. J. Heinz Company
Born on October 11, 1844, Henry is one of the oldest business leaders in the Christianity world. He was a very devoted Christian and a Germany-American entrepreneur until his death in May 14th 1919. He is the remembered as the founder of the H. J. Heinz Company which is based in Pittsburgh, Pennsylvania. Heinz was diagnosed with Pneumonia in 1919 and succumbed after a long struggle. He based all his activities, businesses and sources of money on a Christian foundation. He set a good example to other Christians of his time.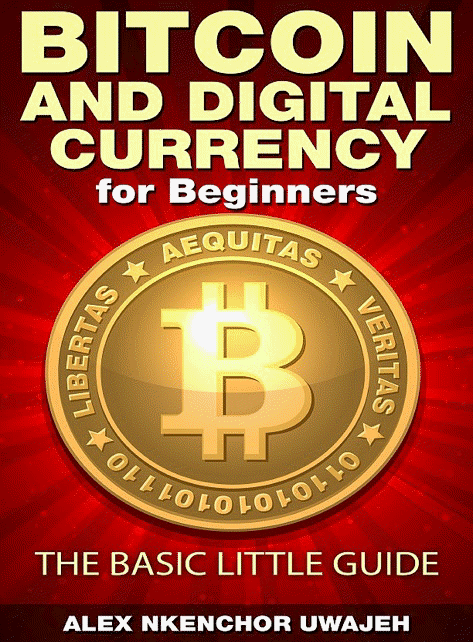 13…David Steward - World Wide Technologies
David Steward is one of the richest Black American Christian business leaders. He is the founder and CEO of the World Wide Technologies. WWT is a technological leader in the area of information technology. He changed the face of the internet business for a variety of Federal, Commercial, and telecommunication organizations. Steward said that his faith for God, his Family and his employees has made him who he is today.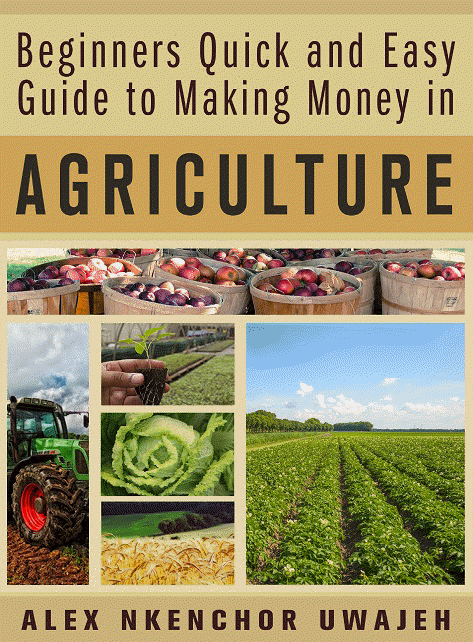 14…John D Rockefeller Sr - Standard Oil Company
John Davidson Rockefeller was an American Philanthropist, an investor and an Industrialist. He was born in the middle of 1839 and died on May 23rd 1937. He is the visionary behind the foundation of the Standard Oil Company. John was a devout Christian who operated on the Christianity principles till his death. He was at some point quoted saying that God gave him money and he can never apologize for that. He lived to follow John Wesley's principle of ''Gain all you can, save all you can and give out all you can.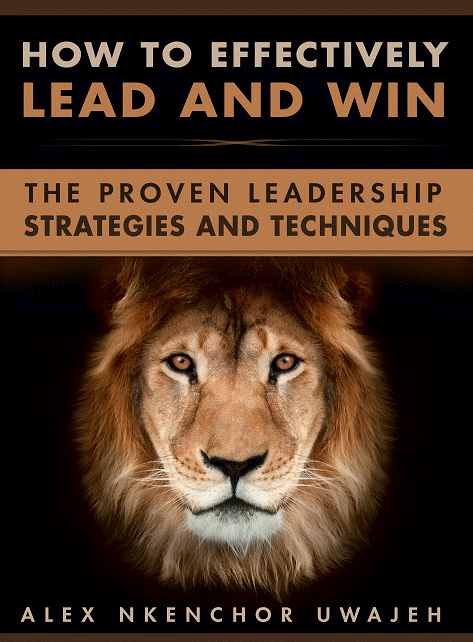 15…RG LeTourneau - Earthmoving Machineries
Robert Gilmour LeTourneau was born in Richford Vermont on November 30th 1888. He was a very hard working Christian entrepreneur until his death on June 1st 1969. LeTourneau was the leading mastermind on the production, sale and the use of some of the leading earthmoving machineries of his time. He supplied almost 70 percent of earthmoving equipment and engineering vehicles. His vehicles and equipment were used by some of the strongest militaries in the world during the WWII. He is responsible for the innovation of some of the most common earthmoving machineries of our time.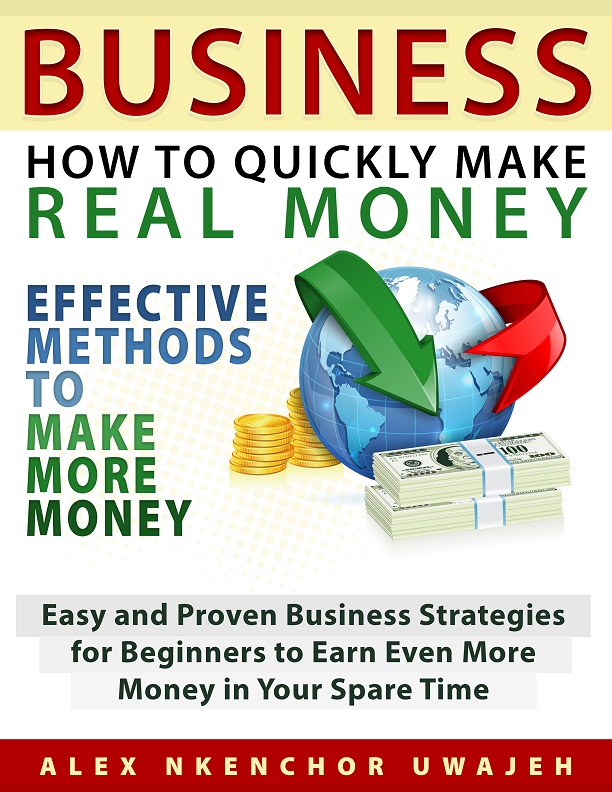 16…David Green - Hobby Lobby
This man is a billionaire and also a Christian who set a good example to the other Christians overlooking his success. He was born in Emporia Kansas, US on November 13th 1941. David is the founder of Hobby Lobby. Hobby Lobby is a chain of arts and craft stores that has dominated the US market with more than 520 outlets throughout the US markets. He ranks among the 400 richest Americans with a net worth of US$6.8 as of 2018. He usually says '' if you have anything or if you see me with anything, it is because it is given to us by our creator''.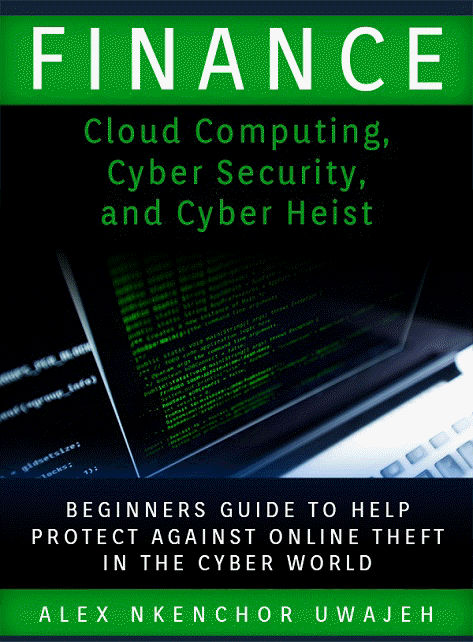 17…Norm Miller - Interstate Batteries
Norm Miller was born in 1956 and later succeeded into the political career. He is currently a member of the legislative Assembly of Ontario in Canada. He is the CEO of the Interstate Batteries. Miller has used his impact as the CEO to influence the motorsport world where he is one of the primary sponsors. He is a Christian who is always into prayers, investments and politics. He has recently become a driving force behind an evangelistic video series called '' I am Second''. Miller committed his life to God before he went on to become the CEO and chairman of Interstate Batteries Company.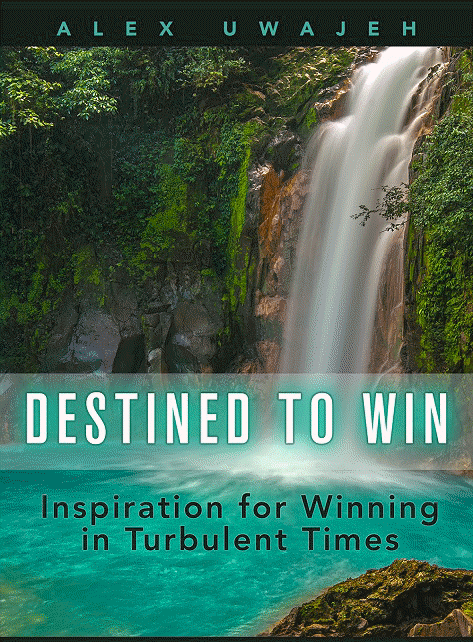 18…Sir John Templeton - Templeton Mutual Fund
Sir John was born on 29th November 1912 and died on 8th July 2008. He was an American Born British Investor, fund manager, Philanthropist, Banker and an Author. He created the Templeton Mutual Fund in 1954 when he entered the mutual fund market. He was also named the greatest Global Stock picker of the century in 1999 by the Money Magazine. He spent a lifetime encouraging his fellow Christians to build their trust and properties on firm Christian principles. His name will forever dominate the Mutual fund sector. He made a remarkable move in the history of Mutual funds. Templeton also pioneered the construction and running of most schools and churches during his tenure.
Buy My Books at Apple iTunes,
GooglePlay, OverDrive, Kobo, Scribd,
CreateSpace and Barnes
& Noble book stores.
Also available in other languages.
19…Larry Burkett - Prominent author and a radio personality
Larry Burkett died on 4th July 2003 in Gainesville Georgia, United States. He didn't die of cancer like most of the people speculate but heart problems. He was a very prominent author and a radio personality. He also participated in public lectures where he concentrated on financial counseling from an evangelistic point of view. He was a kind of a financial Guru. He sold more than 12 million copies of his books worldwide. His four radio programs were broadcasted in more than 2, 000 stations worldwide. His creative work focused on freeing the Christians from debt to freeing them from diseases. He made more than US$1.9 Million from selling his books. Larry Burkett taught Christians how to get out of debts, the benefits of emergency funds and giving generously to the less fortunate in the world.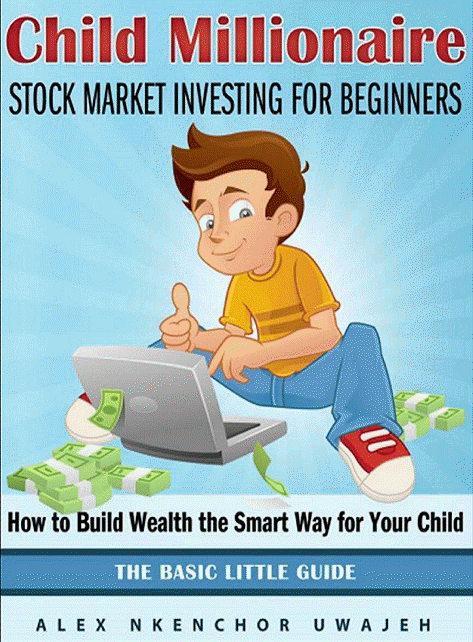 20…Stanly Tam - US Plastic Corp
Stanly Tam became a Christian with one heart and he never regressed. He was by that time a young man struggling to make both ends meet. In spite of all the financial challenges Tam faced, he held on so tight and believed that God would raise him to glory, what he fortunately did. He is the founding father of the US Plastic Corp. He dedicated all his businesses to God and believed that his faith and those that worked for him is what made him successful. Most of the money that Tam made from his businesses went to fund Gospel missions and doing other charitable activities. He came from a humble background where he used to sell products door to door together with his teens in 1933.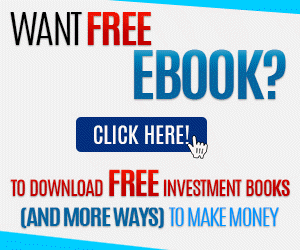 21…Miles Ezell - Purity Diaries
Miles Ezell is a long lived Christian Business person who has never left our memories. He was the founder and CEO of the Purity Diaries. Miles was also a role model and a high profile benefactor to his society in Nashville. He used the resources that God endowed to him and served him through his charitable work. He became the largest diary proprietor in Davidson County. Through the sophisticated stewardship of his son Miles Ezell jr and now the grandson Mark Ezell, purity Diaries is still strong. It generates more than US$170 Million in annual revenue. His business is still run with strong family values and the strong Christianity base. His business has funded thousands of projects, missions, initiatives, and ministries.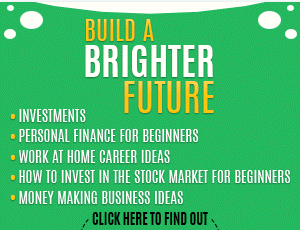 22…Bud Paxson - Home Shopping Club
He was an American media executive till his death on 9th January 2015. He cofounded together with his business partner Roy Spear the Home Shopping Club. He later ventured into media in 1998 when he established Pax-TV friendly contents. By 2012, Paxson had an estimated net worth of US$400 Million. He began his career in media as a Disc Jockey and later as a Disc salesman. He formed the Paxson Communications which is currently known as IoN Media Networks. He bought radio stations, billboards and TV stations primarily in Florida. He was also a born again Christian who presented much of his activities to God and constantly sought help and guidance from Him through prayers. He funded several mission, Initiatives, cofounded some children homes in America and other parts of the world.
23…Hilary Hinton Ziglar - Motivational speaker, author and a sales man
Hilary was an American motivational speaker, author and a sales man. He had authored some of the bestselling books in the world such as ''See You at the Top, Secrets of Closing the sale, Born to Win'' and many more. He later came to be known as Zig Ziglar as his alias which originated from his pet name. Ziglar was born in 1926 and he died in the late 2012. He specialized on Personal development training, sales, presenting coaching for presentation skills and many more. His first job as a sales man never stood in his way of positivity. He made it through dedication, hard work and prayers. He knew that all his milestones in life were initiated by his creator. He has before his death funded some of the most popular Christian activities in the world.
Want free Audio books?
Get one of my Audible Audio
books of your choice for free.
24…Paul J Meyer - Motivation Institute
Paul was born on May 1928 in San Mateo California United States. He lived a very successful life both financially, academically and on his believes. He died in 2009 in Waco Texas United states. Before his death, he left huge footsteps which can until now be traced. In 1960, he founded successful Motivation Institute aimed at motivating people to their full potential. He dedicated all his life to teaching others how to reach their goals in life. Meyer was an extra ordinary Christian Business man who sought his finances the right way. His foundation has also donated Millions of dollars to Ministries and other charitable works. He earned less than $20 for more than 50 years but still maintained his balanced commitment to God.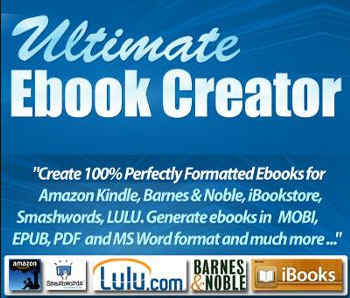 25…Festus Stacy - Several Oil Companies

Festus Stacy was an oil tycoon who was the former president and founder of several oil companies. He was also an extremely compassionate Christian business leader and an entrepreneur. His legacy of generosity lives on up to today. He became a millionaire before he turned 29 years of age and grew to be one of the greatest sales people in the country's history. He never attended college but always liked to joke with business associates who went to college. He usually joked around saying that he was a Princeton Man. What he never told them is that he usually meant Princeton School. Through his help, the Holy Cross Hospital build its Critical care coronary Unit in 1970s.

26…Don Won Chang - Forever 21 Clothing Store

Don Won Chang was born in 1954. He is a Korean Born American Business man who made it through hard work, dedication and his strong belief in the power of God. He is together with his wife the founder of the Forever 21 clothing store. He grew up in Korea but moved to California in 1981. Don Won believes that he is a God made Millionaire who should also help God make other Millionaires through inspiration, motivation and material help. On one of his interviews, Don Won Chang said that when he came to America, he went to one of the mountains to pray to God. He said that through prayers, God told him to open a store and that store would make him successful. That is what he did and that is what made him who he is today.

Want free Audio books?

Get one of my Audible Audio

books of your choice for free.

The bottom Line

Although being a Christian should in one way or the other influence the way you do your business, it shouldn't keep you entirely out of business. You are supposed to build your business in the ways of Christ and take home what is really yours. Those who believe in God should never steal from other people. Whether the business that you are thinking of starting provides goods or services, its main goal should be something more than just making money. It should positively impact the society and encourage other Christians to venture into business too.

Read Next...Financial Fitness, Blockchain, Positive Thinking, Blogging for money, Top Website Hosting Companies, Nigeria Stock Market, Selling on eBay, Amazing Business Ideas, Your Simple Guide to Financial Abundance, Financial Freedom and Wealth Creation Formula, Starting a Money Making Internet Business, Most Common Immigrants Jobs in the United States, Tips for Healthy Living, Earn Income Selling on Amazon, Retirement Planning Tips, Quick Easy Ways To Make Money, Best Investments Ideas, Website Traffic Tips, How to Become Financially Poor, Tips To Make Money Selling On Craigslist

Sign up for EBATES Here: It is a shopping portal and it offers cash back and coupons from more than 2,000 online retailers.

Sign up for UNIQUE REWARDS Here: Unique Rewards is an online reward site that offers different range of ways to get paid online.

You will also love these great articles:

Become a commercial real estate king

Essential Guide To Personal Success

Outsourcing Your Business Process To India

Want More Interesting Money Making Business ideas? See extra ways to make more money below:

30 Days Or Less To Freelance Writing Success

30 Days Or Less To Virtual Assistant Success

Featured books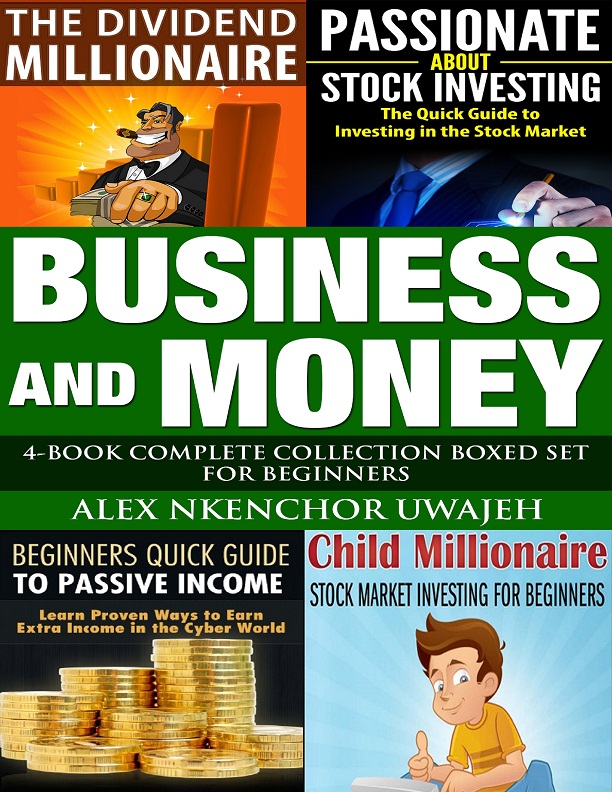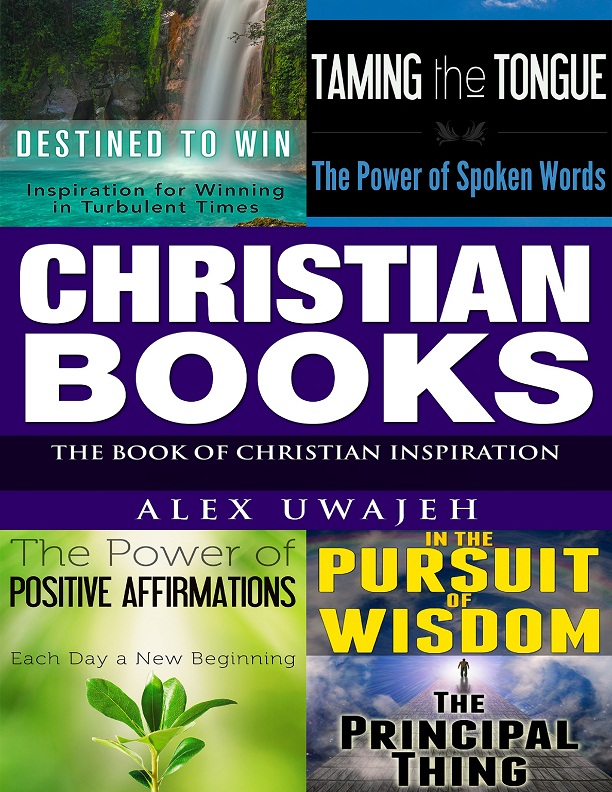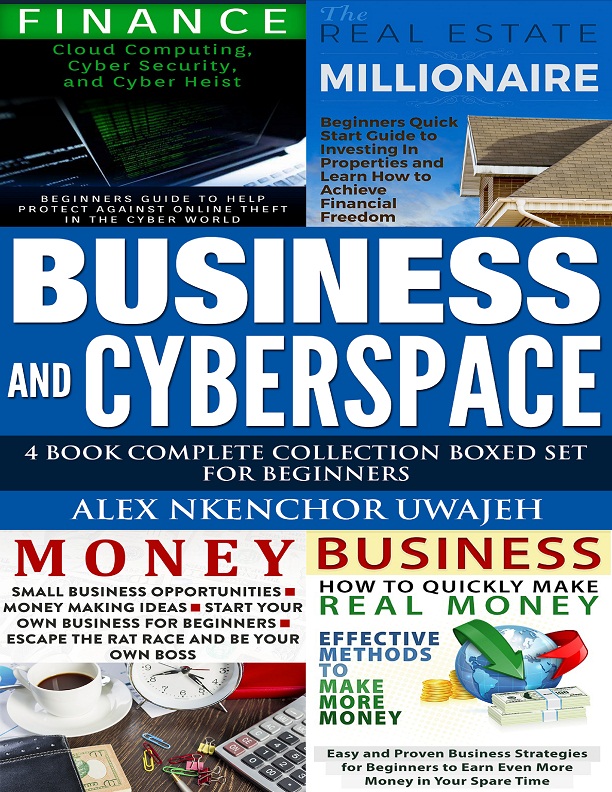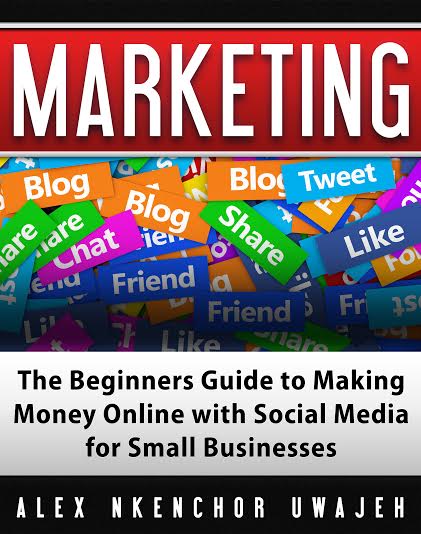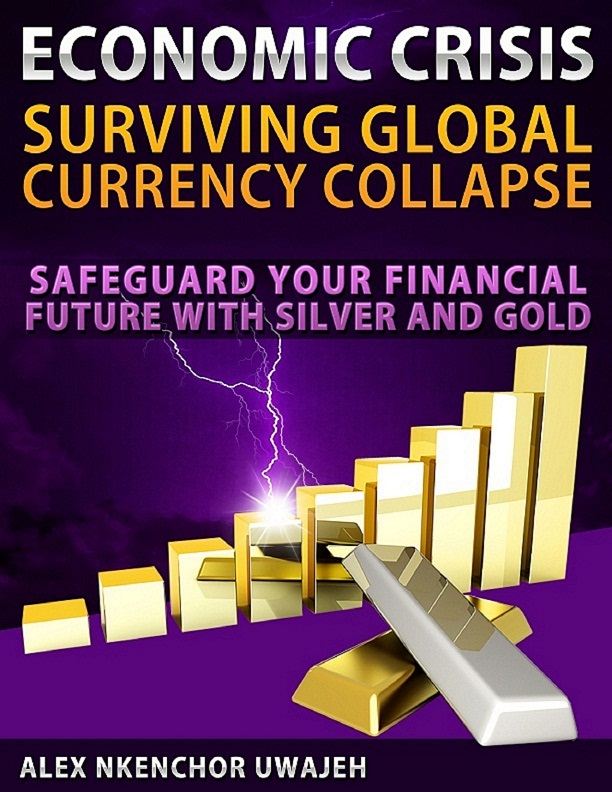 Browse My Google Playstore Books
Want Audible Audio Books? Start Listening Now, 30 Days Free
247broadstreet.com…Always Sharing Inspirational Christian Entrepreneurs and Successful Christian Business Owners