Making Sense of Making

Money in Nigeria

Why Invest in Nigeria? Reasons Why You Should Invest In The Nigerian Economy – (Best Investment And Business

Opportunities in Nigeria)

The act of investing is called investment i.e. taking out capital or cash in an organization in order to obtain an additional profit or income. According to Warren Buffet, investment can be defined as the method of laying out money now in order to get more money in the future.

So from the definition, the main goal of all investment is to make some added income or profit be it continually or one-time, this normally depends on the type of investment.

Want free Audio books? Get one of my Audible Audio books of your choice for free. Click Here

The benefits of investment actually go beyond only making profits for the investor. Investments also create lots of jobs for the workforce of an economy: thereby, putting on the increase the standard of living and then enhancing economic growth.

Nigeria investment opportunities

In Nigeria, the last year has actually been one of economic progress, with Africa's biggest economy just managing to come back into the territory of growth in the second quarter. The government of Nigerian has already realized that they really need to make the country as lucrative and attractive as possible for offshore investors to bring their business trade, capital and skills into the country. One method they use to go about this is that they give tax holidays to "pioneer comp," who are normally engaged in the creation of export goods, establishing new or even expansion of production in some vital industries of the economy.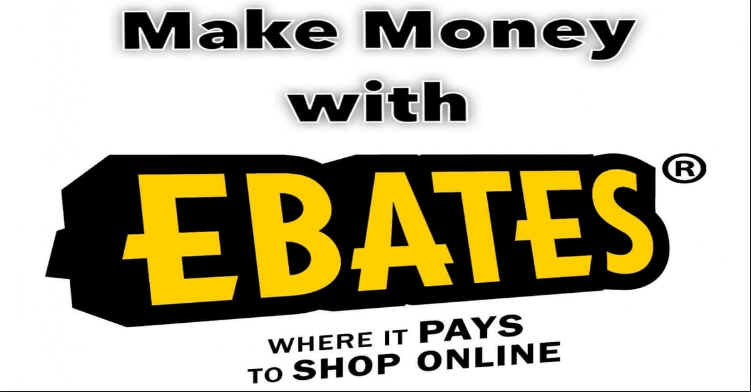 Pioneer firms which are eligible under the Industrial Development (Income Tax Relief) Act can simply enjoy an income "tax holiday" for a time that is up to five years. Also, pioneer firms normally enjoy some other benefits like the exemption from withholding tax on dividends that is paid out of pioneer profits.
Invest in Nigeria now
The vice President of Nigeria Yemi Osinbajo when addressing the meeting of delegates from the Nigerian Initiative for Economic Development, NEID, United States at the Banquet Hall of the Presidential Villa, Abuja stated that investors who are willing to invest in Nigeria must use the opportunity now in order to prevent regrets in 10 years when Nigeria finally becomes sixth or seventh biggest country in the world.
Download Your First Audible Audio Book For Free
He said that anybody who refuses to invest in Nigeria now, in the next couple of years will be queried by their organizations for missing out on the very best possible business opportunity.
He recalled how some firms that missed investing in Nigeria's telecoms industry when the very First telecoms licenses were giving out, actually regretted it later when in just a year all those that licenses were granted more than double their investments because in only five years MTN had shown that the industry was very lucrative. MTN now has over 12 million lines.
Nigeria is a country that has over 180 million people and in just another 10 years' time the country is probably going to be the sixth or seventh biggest country in the world. There is actually no way Nigeria will not need power, be it off-grid power or even on-grid power. Power is actually needed by everybody where we have a big power deficit. So, we will be opening up that power sector and anybody that invests in power sector will definitely make lots of money. Because it is going to be much better and bigger than telecom" the vice president said.
Explore the Investment and business possibilities in Nigeria
Experts in business development always say that one of the very best times for one to invest in a business that is new or even expand capacity is actually during a downturn in economy.
They say that despite the word 'watch and wait' attitude by some entrepreneurs, downturn can be a very good period to invest and then eliminate waste. Every recession normally generates opportunities for entrepreneurs that are innovative and inaction is not always good at such times.
They say that instead of just hoping for things to get better, entrepreneurs can easily act in order to improve operations and then position their businesses for growth when there is a recovery in the economy.
Now according to Mrs. Angela Ihunweze, the Chief Executive Officer of Angela Itambo Company who is also a business plan writer, recession is actually a time of economic decline that is temporary during which trade and industrial activities are low, actually known by a fall in the Gross Domestic Product in two successive quarters.
The truth is that in a recession, the consumers are affected badly because spending is normally curtailed and only essentials are always demanded. For anybody who wishes to start a business, it is very good to take a look at businesses which address basic needs. Needs that will actually warrant the citizenry to still spend no matter the state of the economy," she says.
These, she says, normally include food businesses like agro-processing, food packaging, agriculture and bakery. She also said that, businesses which are able to address the basic needs of the people always do well in a recession. People are going to eat in order to keep the body strong. Cultivation of crop most especially vegetables, animal husbandry and food crops are also some of the very good businesses which can be explored.
Invest in Nigeria, Africa's Largest Investments Economy
According to Goldman Sachs, Nigeria is actually the biggest economy in Africa and it is one of the next 11 countries that have a very high potential of becoming among the biggest economies in the world in the 21st century.
In Africa, Nigeria is also the most populous country with over 188.5 million people that is already estimated to be over 480 million by 2050. It is also a population of youthful people because over 36% are between 15-35 years.

Nigeria is located advantageously in the Gulf of Guinea and it has direct freight access to Asia, North America, Europe and South America. Nigeria can also be the production hub for you to access the developed markets of Europe and North America, which actually have a combined GDP of over US$43 trillion.
Nigeria has abundant resources
Nigeria has a lot of abundant resources that has not be exploited yet. The country is very well known for its hydrocarbons wealth that is vast. In 2015, it was home to 37.1bn barrels of proven oil reserves and at current production rates, this will give the country about 43 years' worth of oil revenues. Nigeria also has 5.1trn cu meters of natural gas in 2015, this account for 2.7% of total global reserves.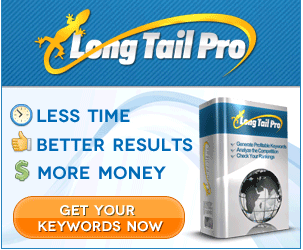 However, tremendous investment opportunity is also available in the solid minerals sector. Mineral resources include iron ore, coal, tin and others. Agricultural products actually include, among others, palm oil, cocoa, groundnuts and coconut. The leather and textile industry in Nigeria is also booming and it is one of the biggest producers of oil on the continent making big inflows of foreign investment.
Nigeria is the most populous black nation
Nigeria is also referred to as the "Giant of Africa", just because of its big economy and population. Nigeria is actually the most populous country in Africa and it is also the seventh most populous country in the world, It is the most populous black nation on earth and it is a part of the ECOWAS (Economic Community of Western African States) member nation together with Ghana, Benin, Ivory Coast, Burkina Faso, Liberia, Cape Verde, Sierra Leone, Gambia, Guinea, Guinea Bissau, Mali, Niger, Senegal and Togo, it has an overall surface of 6.1 million square kilometers with a population of over 180 million.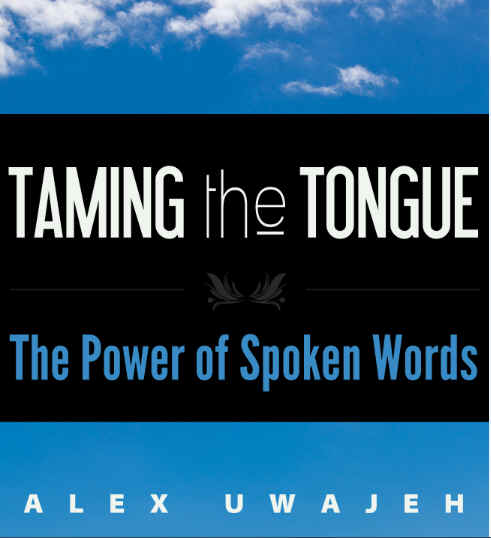 Attractive incentives in Nigeria
The government of Nigeria has already put in place a very comprehensive package of investment incentives that can be used to stimulate private sector investment from in and outside the country. While most of these incentives usually cover all industries, others are just limited to only some particular sectors and the application and nature of these incentives have been considerably simplified. Among these incentives are the Companies Income Tax Act which has actually been amended in order to encourage existing and potential entrepreneurs and investors; Pioneer status gives firms a five-year tax holiday; and then tax relief is giving for research and development.
The incentives include:
· Companies income tax
The Companies Income Tax Act has actually been made in a way that it will help existing and potential entrepreneurs and investors and the current rate in all sectors, apart for petroleum, is just 30 percent.
· Pioneer status incentive
The grant of Pioneer Status to an organization is usually aimed at enabling the firm concerned to make a very good level of profit in its formative years. The profit that is made is always expected to be ploughed back right into the business.
Pioneer status is actually a tax holiday granted to eligible or even qualified industries anywhere in the Federation for a time of 3 years with some additional 1 and 1 more years or even 2 years straight
· Capital importation
In order to fund their investments in Nigeria, foreigners are normally free to bring in any foreign currency that is recognized into Nigeria, they are not subject to money laundering restrictions. But such funds will have to be brought in through a dealer that is authorized (actually a bank that is authorized by the CBN).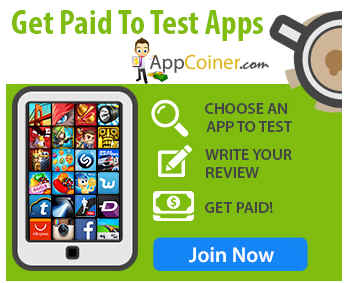 · In-plant training

This is normally applicable to industrial establishments which have already set up in – plant training facilities. This type of companies usually enjoys a two percent tax concession for a time of five years.

· Investment in infrastructure

This is a type of incentive that is giving to companies which gives facilities that normally should have been giving by government. This type of facilities normally includes pipe borne water, electricity and good access roads. Twenty percent (20%) of the cost of giving these infrastructural facilities to a place where they normally do not exist is tax deductible.

· Investment in economically disadvantaged areas

Without prejudice to the provision of the pioneer status enabling law, a pioneer company which is located in Local Government Area that is economically disadvantaged is normally entitled to 100% tax holiday for a time of seven years and then they also get an added 5% capital depreciation allowance that is over and above the normal capital depreciation allowance.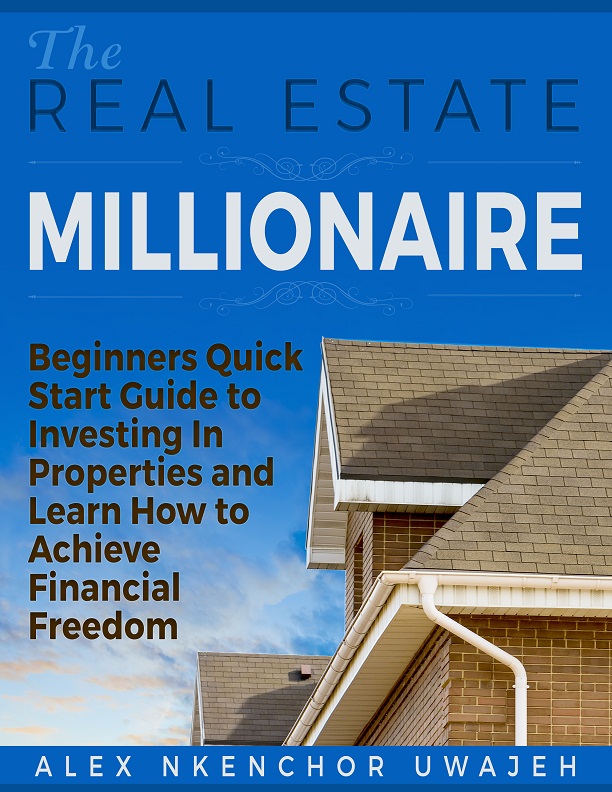 · Labor intensive mode of production

Companies that has high labor / capital ratio are normally entitled to tax concessions. These are companies with machinery, plants and equipment which are actually operated with less automation. Where there is normally automation that automation will not have to be more than one process in the course of production.

The rate is graduated in such a way that an industry employing 1,000 persons or more will enjoy 15 percent tax concession, while an industry employing 200 will enjoy 7 percent and the companies which are employing 100 will also get 6 percent.

· Local value added

10% tax concession for five (5) years. This applies essentially to engineering industries, where some finished imported products serves as inputs. The concession is aimed at encouraging local fabrication rather than the mere assembly of completely knocked down parts.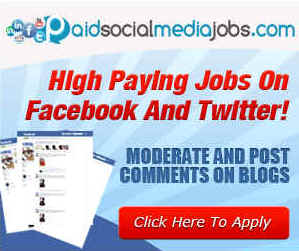 · Re-investment allowance

This incentive is actually giving to organizations which are into production and normally incur qualifying capital expenditure for the main aim of approved expansion, etc. the incentive is usually in the form of a generalized allowance of capital expenditure that is incurred by organizations for the following:

1. Modernization of production facilities

2. Expansion of production capacity

3. Diversification into related products

· Minimum local raw materials utilization

A tax credit of 20% is normally giving for five years to companies that reach the lowest level of local raw material utilization and sourcing and the lowest levels of local raw materials utilization and sourcing by sectors are: –

1. Petrochemicals – 70%

2. Chemicals – 60%

3. Agro-allied – 70%

4. Engineering – 60%

Buy My Books at Apple iTunes,

GooglePlay, OverDrive, Kobo, Scribd,

& Noble book stores.

Also available in other languages.

Nigeria Stock Market – The Gem of Africa

The Nigerian Stock Exchange (NSE) actually operates a very orderly, transparent and fair market which normally brings ​together the best of African enterprises and investors from all over the globe. Now in order to become an investor, an institution or a person must chose a stock broker and then open an account with the Central Securities Clearing System Plc. (CSCS). ​​

A stockbroker is actually an agent that is appointed and then authorized to buy, sell or execute instructions on the account of an investor, while CSCS normally gives central securities identification numbers to investors​that is needed for the delivery, clearing and then settlement of transactions. A stockbroker, in this case, is not refer to as a person, but to a broker-dealer organization that is (a) a dealing member of The Nigerian Stock Exchange (NSE), and (b) is registered with the Securities and Exchange Commission (SEC).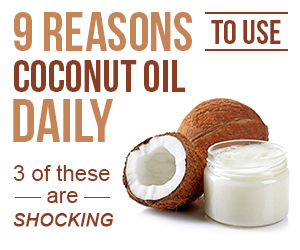 Now as an investor, in order to select a very good broker to actually represent your interests, you will have to confirm the status of the broker's with both The SEC and NSE. The NSE usually recommends investors meet with the broker-dealer company to know if the services that they give match their particular needs. Custodians and stockbrokers actually have a very great responsibility to their clients which includes safekeeping and management.
Nigeria Mineral and Mining Sector Investment
There are so many mineral resources in Nigeria that are yet to be explored. Back in 2014, solid minerals accounted for more than 0.14% of the GDP, although it was lesser than the 10.44% which was contributed by oil and gas.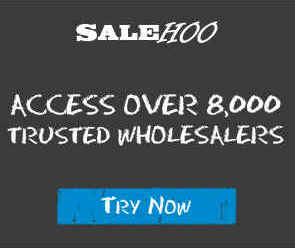 In 2012, the Nigerian Extractive Industries Transparency Initiative (NEITI) did an audit which actually showed that Nigeria has more than 40 various types of precious metals and latent solid minerals. Now according to the research, 70% of the mineral endowments are situated in the northern part of the country.
Nigeria's solid minerals and their economic value
The solid minerals which are available in commercial quantities in Nigeria include gold, columbite and tantalite, coal, limestone, tin ore, lead and zinc amongst others.
· Columbite and Tantalite
These minerals are usually found in Kaduna, Kano, Plateau, Bauchi, Kogi and Nassarawa states. Columbite and tantalite are actually substitutes for each other. They are the main components that are used in the making of cell phones and nuclear reactors, condensers and micro-electronic technology (chips and processors). They can also be used as an alloy of steel in order to make weldable high speed steel for transmitting valves of radio and any heat sensitive detective devices. In Nigeria, tantalite has proven that the return on investment (ROI) on columbite and tantalite ore is actually between 10 – 15% and the major market for tantalite is China, where it is usually sold at about $122.40/kg.7.

· Coal

Production of coal in Nigeria actually dates back to as far back as 1909 when it was first found in Enugu. But commercial production finally started in 1919 and in 1950 it got to its peak of about 583,425 tons, with lots of reserves across Kogi, Kwara, Ondo, Delta, Plateau, Bauchi and Nassarawa, in addition to Enugu. But the war that actually started in 1967 actually happened to play a big part in the abandonment of almost all the mines and the sector has never been able to recover. Coal is usually used for production of steel and also for power generation. The fired plants of coal normally accounts for almost 41% of the global electricity output while about 70% of steel production globally is from coal. With big coal reserves in Nigeria, and at about two billion metric tons, the country has all the capacity to address its bad power challenge while even meeting the high demand of some close countries in the African region, and the very significant demand arising from China, which normally accounts for almost 50% of the world demand. Currently the commodity is actually trading at $43.50/ton, which would simply value Nigeria's estimated two billion metric tons at $87bn.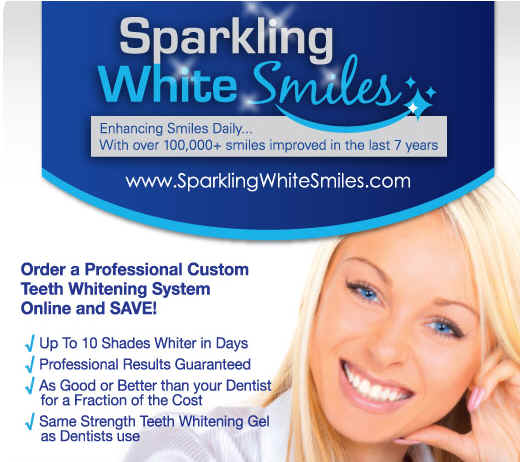 · Tin Ore

Plateau State is actually filled with a lot of tin ore, which is normally used to make bronze, a water-resistant metal alloy. The metal is usually receptive to polishing and it is used as a protective coat for some other metals. It also has big economic value as it is mostly used in the making of paper, tin oxide resistors, electric lead wires, paint and ink companies. But fragmentation and low investment usually affect the sector; it is also affected with a lot of illegal mining activities and also poor regulatory oversight. According to the market research by fragmentation, the return on investment that is on the export of tin ore is actually estimated between 10-15%. Currently the commodity is actually trading at $6.07/lb, which would then value proven reserves of Nigeria which is 10,546 tons at about $141mn.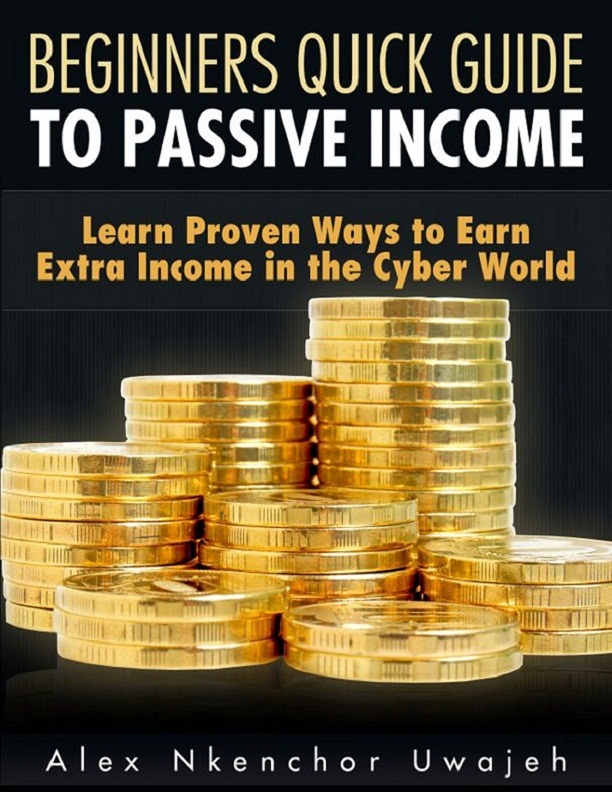 Agribusiness Opportunities in Nigeria
A lot of people still see agriculture as a dead-end career which normally entails life-long labor on a farm. But the truth is it does not have to be this way.
There are a lot of people out there who are searching for opportunities in Agriculture and are discouraged mostly by the long held belief and myth that going into agriculture is actually all about having a farmland, picking up a cutlass and hoe to make yam ridges and then you will also get confined to the rural communities permanently.
But, Agriculture is much wider, bigger and broader than only that! Now let's take a look at some of the opportunities that is available in Agriculture in Nigeria nowadays and how youths can simply tap into each of the value chains.

· Farm Inputs

Farm inputs are actually the basic 'ingredients' which are very necessary in order to start up a farm; be it livestock production or even food production. For instance fertilizers, tractors, seedlings, insecticides, feeds, farming equipment's, manure, fumigation equipment's, seed marketing, seed multiplication business, improved seedlings sales etc.

Want free Audio books? Get one of my Audible Audio books of your choice for free. Click Here

In these sectors, there is a lot of Opportunities for youths and investors. All you need to do is to make your research very well in the place of your choice and you will be on your way to a very good agribusiness.

· Production

So many youths in Nigeria are simply attracted to production; livestock or food, maybe it is as a result of the very promising returns on investment. But you have to know that in every business, you definitely will have the need for education, funding and experience in order to be able to become very successful in production.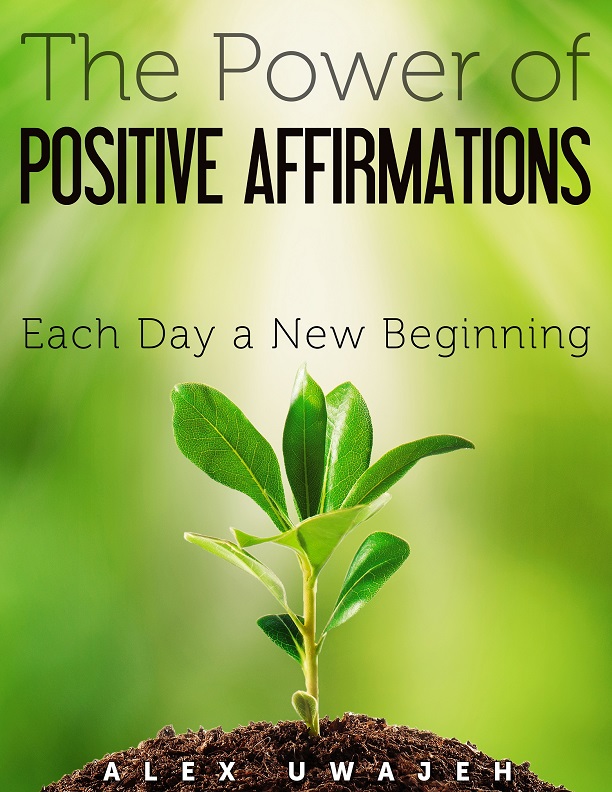 The opportunities here actually include; carrot farming, onion, vegetable farming, tomatoes, cucumber farming, bitter leaf farming etc. Then, oil palm plantation, moringa, Cashew plantation, mango, sugar cane plantations, Cassava, plantain plantation, cocoa plantations and cotton, etc.

Also included is; Fish farming, poultry, rabbit, snail farming, piggery, grass cutter and then quail breeding etc.

· Processing (Products Processing)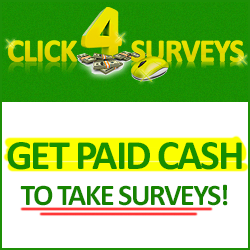 This sector is still very much untapped and a lot of opportunities for income and wealth creation exist here. Right from the processing of cashew nuts, garri processing, rice processing (rice mills), ground nut processing (ground nut mills), cassava processing, oil palm processing (oil mills), fruit juice concentrates (pineapple, banana, orange, mango, watermelon), frozen snails, livestock processing (frozen chicken), etc. the list is very long.
All you have to do again is to just do your basic research and then also meet with an expert to guide you before investing.
· Storage
Now for those people that are ready to invest into this sector, then creation of wealth opportunities normally exist for agricultural commodities which are actually seasonal such as millet, oil bean (ugba), hibiscus, African bread fruit (Ukwa), egusi, cashew, ginger, Ogbono, onion, corn, kola, sesame seed, gum Arabic, garlic etc
There is always an opportunity for investors to buy these commodities at the season of their harvest, when prices are normally low, then store it for a little time so that you can sell at higher prices during their off seasons when the prices are very high.
Now just like any other investments, be very sure to make your capital, risks, experience and information available. You also have to be sure you make a very good research and if possible just consult an agribusiness consultant.
· Transport / Logistics
For everything that is produce in farm, transportation is actually needed in order to convey the inputs and also products from store to the farm and then from the farm to the target market. In most instances, as is normally seen in Nigeria, the distance from the farm to the target market is very far thereby making this a very good business for the transporters.
Now you can take a very good look around for any farm that is around you, do some research and you will be on your way to meeting this need and then making lots of income and wealth for yourself.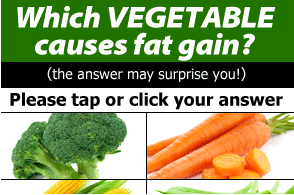 · Marketing

Do you know that you can make a big income just marketing agricultural products? Be it livestock or food.

One of the very big issues that most farmers normally face in Nigeria is actually the issue of a ready market for their farm produce. You can simply make a lot of money by only seeking to market an identified agricultural product even before they are harvested. For instance, you can look for hotels that consume fish or poultry products, etc., then identify a farmer that has these products and lack the market then you will make good income on margins.

You can also buy at farm prices from rural farmers, then repackage them and sell to those people in cities at prices that are higher. You can easily supply to big malls and shops. You can even create your own shop, or own a shop at the traditional open air market, own a kiosk, referrals etc.
· Export Business
There is a big international market which exists for most Nigeria's agricultural products such as hibiscus, cocoa, ginger, Cashew nuts, pure honey, garlic, gum Arabic, sesame seed etc.
So with the right knowledge, capital and information, you can simply be on your way to being a big agro- exporter and earn lots of huge foreign exchange, because with the dwindling oil revenue in Nigeria today, agro export is actually the way forward.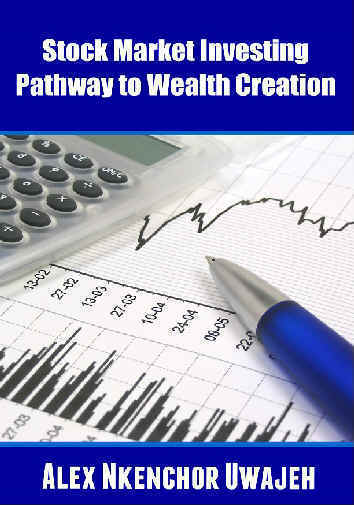 · Commodity Trading

You can buy beans, onions and tomatoes etc. from the North at very cheaper prices and then transport it down to the south and sell at prices that are very high. The main key to this is to simply identify and then keep the number of commodities very low. Again you will have to do your research and consultations. The main key to this sector is sourcing. Knowing the exact place to buy from at the cheapest rates.

· Agro – Consultancy

Now with the right experience and knowledge, you can easily make a living, putting people through on the right way to go about the setup of their farm, export, agribusiness, commodity trading and then the right way to play in the agricultural industry.

Some others include; equipment leasing, packaging, plantation management, warehousing, equipment sales and servicing. Etc.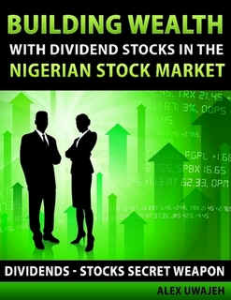 Agribusiness is a very good business. But a lot of people, most especially the younger ones go into agriculture in Nigeria, with the get-rich-quick attitude and mentality, thereby easily losing their capital. The truth is that agriculture and farming in Nigeria is not a get rich quick.
So as with any other very good business, you will have to do your research, have a very good plan, simply find a gap and also a need to fill, also you will need to have a startup capital, then lastly get a very good education and information on your selected agricultural chain which you have decided to tap into.
Enormous Untapped Solid Mineral Deposits in Nigeria
This is the right time for Nigeria to actually diversify her economy by just tapping various resources that is scattered all over the 36 States and the Federal Capital Territory (FCT) because crude oil revenue which normally accounts for her major cash cow has depleted very much in the global market.
Want free Audio books? Get one of my Audible Audio books of your choice for free. Click Here
It has been reported that Nigeria normally loses as much as N50 trillion yearly from her resources that are untapped and the truth is from only untapped gold, an estimate going into N8 trillion was actually discovered to have been lost yearly in Nigeria. These are from things like taxes, royalties, charges and some other fees which the government at all level of governance in Nigeria would have made from companies and people that is operating in the solid mineral sector because they are more than 56 untapped natural resources available in various states and capable of inviting a lot of foreign investor to the country.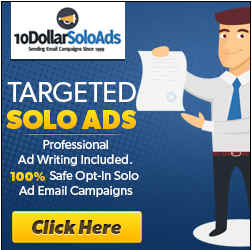 Now for example, Plateau State has got about 22 different mineral deposits, and Nasarawa has 21; Kaduna has just 19; Sokoto has 12; Ondo has just 12; Bauchi has 11; Edo has just 11; Oyo has 11; Benue has just 10; Kogi has 9; Anambra has just 9; Kwara has 8; Borno has just 8; Delta has 8; Bayelsa has just 8; Cross River has 8; Imo also has 8; Kano has 7; Akwa Ibom also has 7; Abuja has 7 also; Ogun also has 7; Abia has just 6; Rivers also have 6; Osun has 6; Ekiti have just 5; Adamawa has 4; Ebonyi has 3;Enugu has 3; Katsina has 3; Lagos also has 3; Niger has 3; Gombe has just 2; Yobe also has 2; Zamfara has 2 with Kebbi, Taraba and Jigawa states having one each.
Agriculture is huge business in Nigeria
Farming is a very lucrative business in Nigeria, only if you know it to be a "business". Because the very first problem that is faced about encouraging Nigerians to start farming is that, a lot of them normally see agriculture as a very dirty thing. But the truth is that farming can be a very good source of wealth for you because there are a lot of commercial farmers who are wealthy.
Business world is actually unstable because a product which reigns today might be nothing tomorrow, but farm produce is very different. People will definitely continue to eat each day, and since we just have certain limited numbers of food, we are always eating same foods week after week.

If you`re someone who like orange and banana, then there is no way you will resist orange and banana because you ate them yesterday. People that love carrot, water melon, yam, beans, plantain, rice, cassava products, etc. will not say because they bought it last week, they won`t buy again".
Most people eat meat or fish on a daily basis, so cow price will always keep on increasing and catfish must continue selling, Titus and even some other fish in Nigeria will continue selling. Chicken, turkey and poultry birds, etc. will always have high market demand.
If you actually know this fact, then you will be encouraged to simply start farming business as a Nigerian.
Strong banking and financial sector
In the year 2009, Nigeria took some very good steps to strengthen the banking industry. These reforms actually came on top of a big banking overhaul in the year 2006 which reduced the number of banks and then increased a bank's lowest capital requirement. Corporate, retail and internet banking are viewed as very competitive, and also the home loan market is also moderately competitive and the truth is that since 1999, the Nigerian Stock Exchange has be having strong performance.
Lucrative telecommunications market
In Africa, Nigeria is actually home to the most profitable telecoms market which is even growing at double the African average. The explosion of sectors like the mobile telecommunications market and the very success of foreign organization such as MTN all the way from South Africa have simply showed to everyone that potential can simply be turned into reality.
Download Your First Audible Audio Book For Free
Large consumer market
Nigeria has a population of more than 180 million people and in Africa it is actually the most populous country because (one in every six Africans is a Nigerian) and in the world, it is also the eighth most populous country. The structure of its population is very good with over 60% of the populace under the age of 40 and a very good regional distribution of about eight "anchor" cities each having a population that has over 1 million actually suggests a healthy growth picture going forward.
Fast-growing economy
Nigeria's gross domestic product has remained steady and strong, actually growing at a very good rate in 2015 when compared to previous years. A series of some latest policy initiatives to transform its agricultural industry is actually expected to put Nigeria's growth into some double-digit territory anytime soon.
Nigeria economy slowed markedly in 2016, thereby going into a recession for the very first time since 1991. Real GDP contracted 1.5%y/y, which is actually a reflection of the two and a half year decline in export earnings, and also fall in the revenues of government which impacted consumer investments and spending. Well the currency market was the most evident impact of the very sharp decline in the oil price, with the NGN/USD depreciating to 35.4% in the official market and then 47.3% in the parallel market within the year. Apart from the depreciation in the currency, the illiquidity in the foreign exchange market also had an impact in the investment and business environment, with Foreign Direct Investment (FDI) declining to a 11-year low, and then a collapse in investment as a share of GDP to 12.6% - which is the lowest level in the past 20 years.
The latest string of economic that was release actually suggest that the economy may have bottomed out, with some fragile signs of recovery, which is mainly driven by the improved liquidity in foreign exchange markets and some policy measures to actually improve the business environment. Now, the fiscal narrative is unchanged as lower for longer oil price normally means that some traditional sources of financing for the budgetary needs of Nigeria will remain stretched. Nigeria has been projected to actually be the third biggest populated country in the world by 2050 with more than 400 million people. PwC also projects that Nigeria could even emerge as the 14th biggest economy in the world by the year 2050, with the GDP in Market Exchange Rate (MER) place at US$ 3.3 trillion. Now to deliver good and sustainable growth with per capita gains, Nigeria will have to boost foreign and domestic investments over the next 10 years aggressively.

Read Next...Financial Fitness, Blockchain, Positive Thinking, Blogging for money, Top Website Hosting Companies, Nigeria Stock Market, Selling on eBay, Amazing Business Ideas, Your Simple Guide to Financial Abundance, Financial Freedom and Wealth Creation Formula, Starting a Money Making Internet Business, Most Common Immigrants Jobs in the United States, Tips for Healthy Living, Earn Income Selling on Amazon, Retirement Planning Tips, Quick Easy Ways To Make Money, Best Investments Ideas, Website Traffic Tips, Tips To Make Money Selling On Craigslist

Sign up for EBATES Here: It is a shopping portal and it offers cash back and coupons from more than 2,000 online retailers.

Sign up for UNIQUE REWARDS Here: Unique Rewards is an online reward site that offers different range of ways to get paid online.

You will also love these great articles:

Become a commercial real estate king

Essential Guide To Personal Success

Outsourcing Your Business Process To India

Want More Interesting Money Making Business ideas? See extra ways to make more money below:

30 Days Or Less To Freelance Writing Success

30 Days Or Less To Virtual Assistant Success

Want free Audio books? Get one of my Audible Audio books of your choice for free. Click Here

Featured books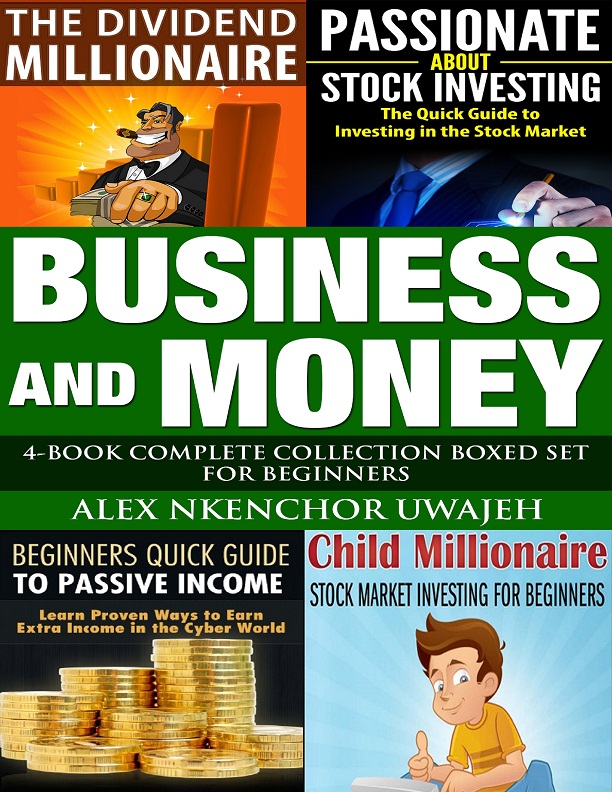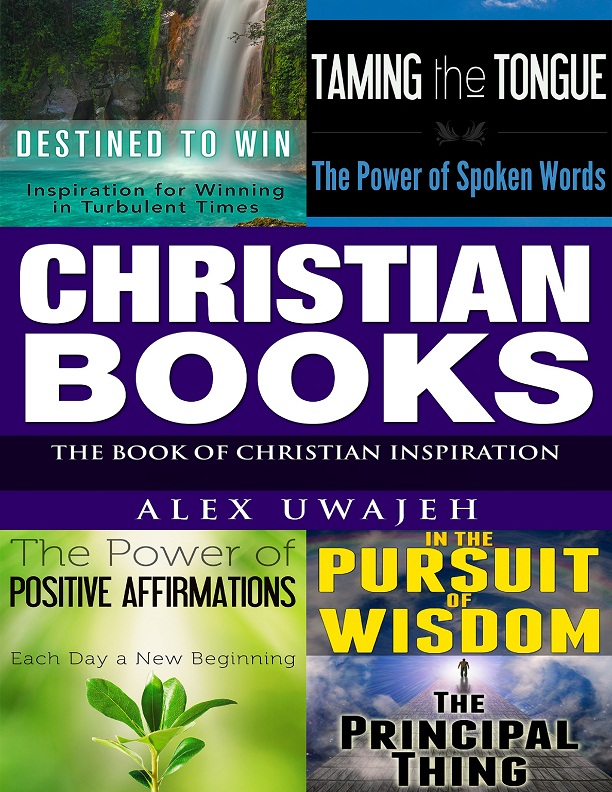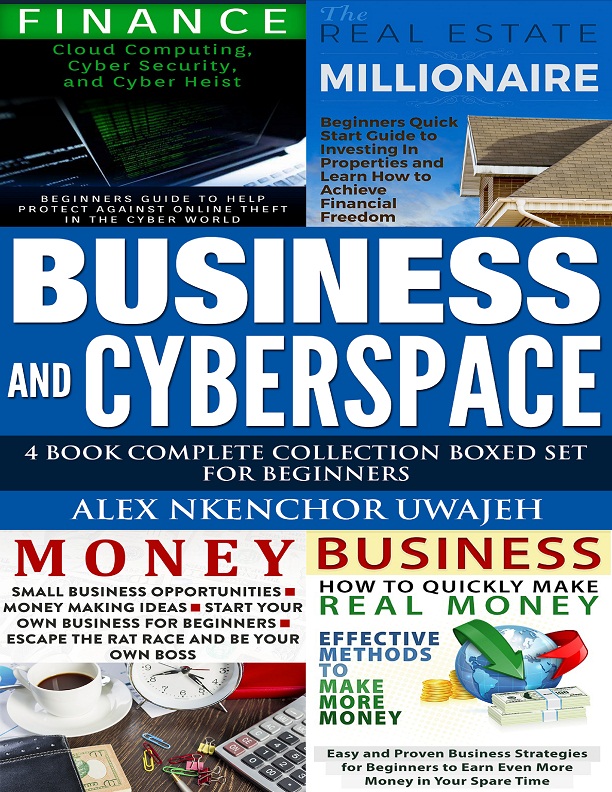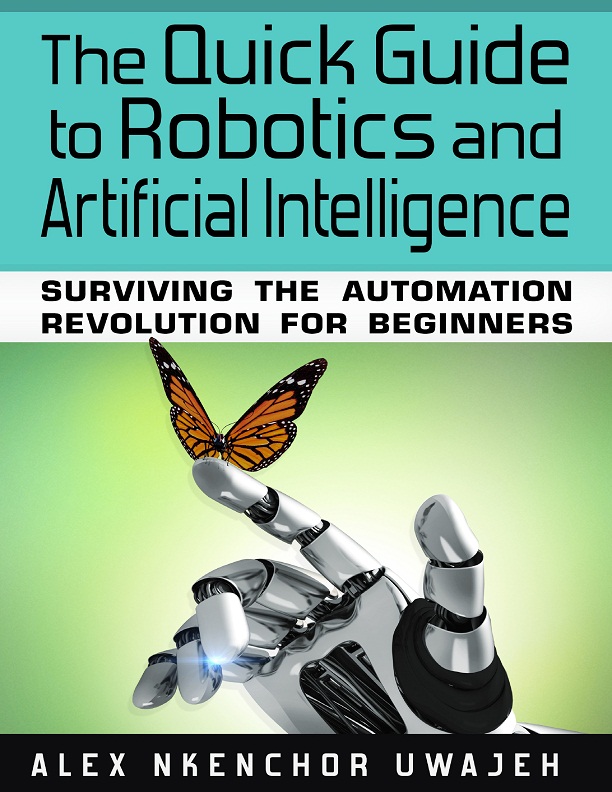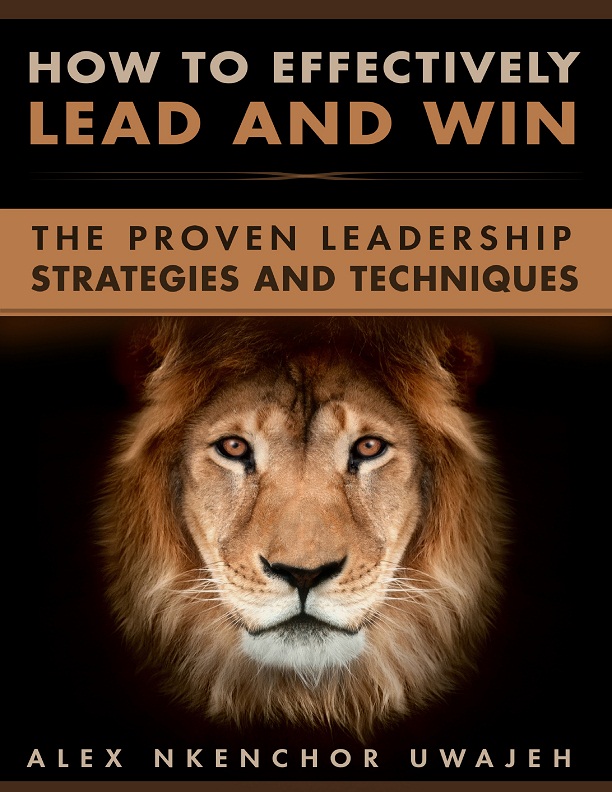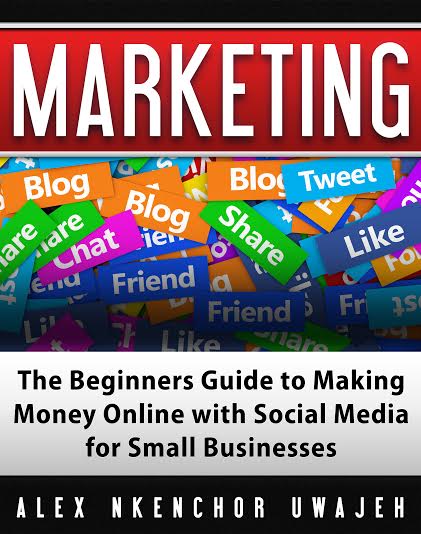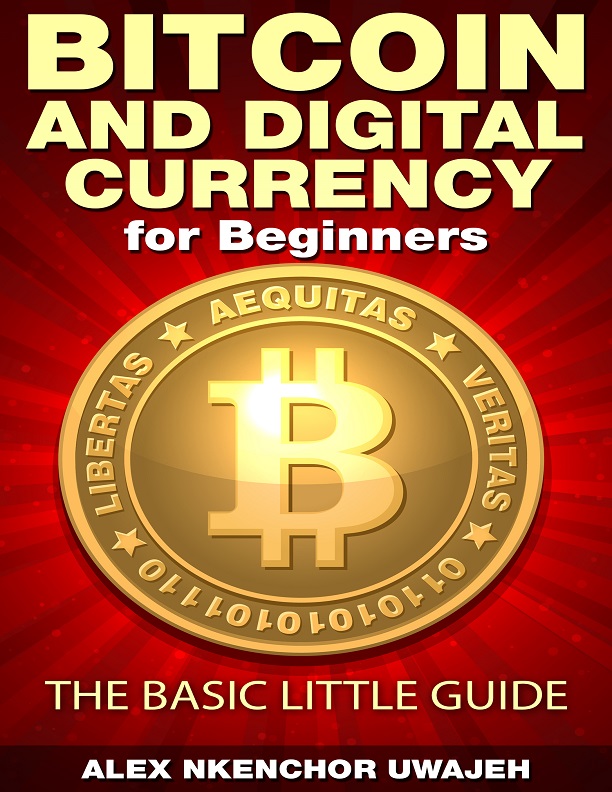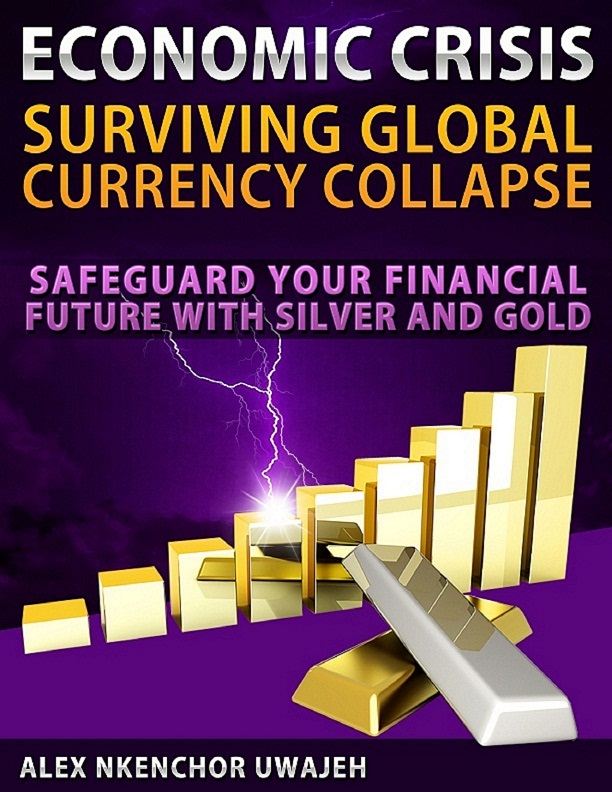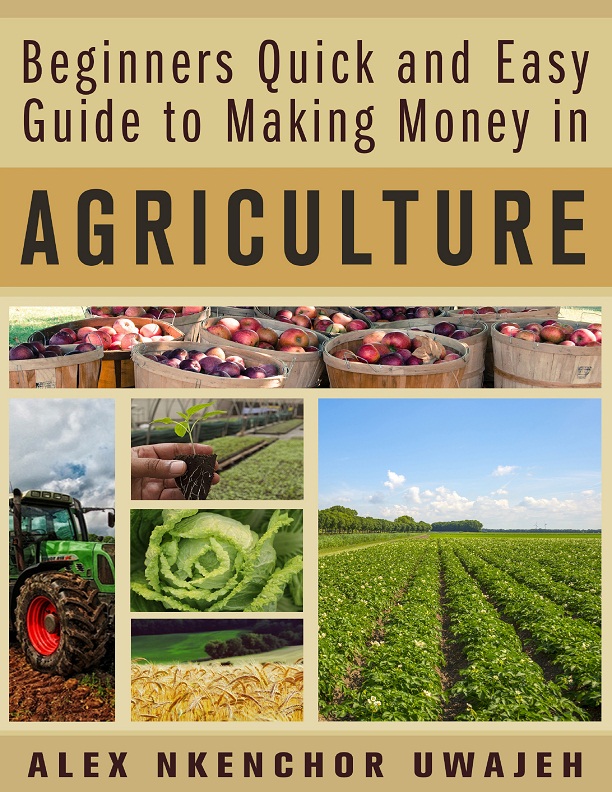 Browse My Google Playstore Books
Want Audible Audio Books? Start Listening Now, 30 Days Free
247Broadstreet.com...Packed with money making ideas, business opportunities and investments ideas.