16 Wonderful New Reasons to Making Money with eBay

How To Make More Money Online: Ways to Make Extra Money Even With a Full-Time Job Selling on eBay - Complete Guide

With the economy still down, so many people are turning to the internet to make a second income. eBay presents a very good chance to make lots of income online. So if you want to know more about earning a full time income selling things on eBay.

Here are some information on how to get started.

Download Your First Audible Audio Book For Free

1...Open your eBay account

If you want to start selling things on eBay, then all you need to get started is to visit the homepage of eBay. When you are there, you will see two buttons, one that reads "register" and the other that reads "sign in". You have to click on the register button to reach the registration page of eBay.

Now all you have to do is fill in the appropriate information such as your name, email, and address as requested on the "Welcome to Registration" page.
The next step you have to do is choose a log-in ID along with a password for yourself. Now you have to know that your log-in ID is also your username so if you want to use your eBay account for business purposes, then you have to pick a name that is in line with what you do and sell.
You will need to provide the password you have chosen twice. Write down your username and password in a place you can easily get access to when required.
They will also require a secret question so that whenever you lose your log in information, all you need to do is get in touch with the customer service of eBay and then they will verify the answer to the secret question before sending you the log-in details.
Lastly, you need to check the box that confirms your agreement to eBay policies and you are through.

2...Open your eBay store
After you have completed the registration, then you have to log-in to your account and click on the "myeBay" tab on the right hand corner of your screen. From there you can easily go through the prompts. There are so many options to choose from when setting up an eBay store - a $15 account is good for a new seller. Included in this fee is a free one month access to the selling manager feature, and then you will have to pay an added $5 for it from the second month on. Even if you make an incorrect selection you can always change it later, so no need to be afraid.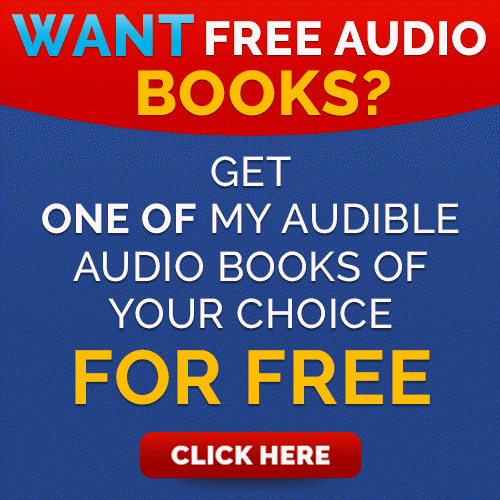 Next, you have to choose the layout, the categories and the motto of your store.
3...Steps to Opening a PayPal Account
Users will always look for security for the products they will buy on eBay. Accepting PayPal will make things much easier for you and the buyers, PayPal offers Buyer Protection Program for users of eBay. This will ensure the buyers that their payment is safe and they can confidently buy or bid the product.
Setting up a business or personal PayPal account is a quick and easy process. Here's what to do:
· You can start by going to PayPal's website and click the sign up button.
· On the next page you'll have to choose which type of account you'd like to set up: Personal, Premier, or Business.
· If you decide to choose Personal or Premier you'll have to fill in your contact info and agree to PayPal's User Agreement and Privacy Policy. Once your account is created you will need to link your bank account, debit or credit card in order to be able to start sending money, although you can receive money right away. If you choose to link your bank account then PayPal will make two small deposits in your account and require that you log back in and enter these numbers to verify that you are the bank account owner.
· But what if you decide to open a Business account you'll have to take an additional step of selecting your payment solution. PayPal gives you so many payment solution options to choose from. If you're not sure then you can choose the "I don't know" option and PayPal will ask you some questions in order to recommend the best PayPal payment solution for you.
Immediately your PayPal business account is registered and you confirm your bank account then you will be ready to start selling online.
4...Find your eBay niche?
Do you know that one of the best ways to find profitable niche markets is to do complete item searches on eBay? Now if you want to do a completed item search, all you need to do is login to your account on eBay. Then find the search bar, just after the search button you can click the "Advanced Search" link. Once you check the "Completed Items" box. You can search for some specific products or you can easily browse by categories. I would suggest browsing by category since we are searching for ideas. Now you have to note that items in green are the items that sold and items in red are the items that didn't sell. Try to look for some types of items that sold very well within the category you have chosen. Think about what those items have in common and then think about the groups of people who are interested in those items.
Keyword analysis tool is another tool that is very good in identifying niche markets. So many people don't know that eBay gives a free keyword tool. To find it logon to eBay and go to "My eBay" and then click on the "Apps" tab. There is an application called Terapeak Keyword Research. When using this tool you have to enter your item keywords and it will show you the average amount for that keyword. The most important aspect is that it will show you some related keywords and the average for those as well. Now with this information you can simply know which products are more sought after and needed on eBay. With lots of determination and hard work you will find the eBay niche that is just perfect for you.
Buy My Books at Apple iTunes,
GooglePlay, OverDrive, Kobo, Scribd,
& Noble book stores.
Also available in other languages.
5...Finding Hot Products to Sell
A very good way to know what you want to sell is to find out what items are selling very well on eBay. On the eBay home page, just put your pointer on the Sell tab that you clicked on during the first step you will then see a drop down box, click on "What's Hot". This will show you the products that sell best on eBay. If you really want to leverage your gain and you're also willing to spend a little money, go to http://www.terapeak.com.
Terapeak is a very good resource that allows you research sellers, categories, and hot selling products. This will be very helpful if you are really serious about making money; when you research sellers you get the inside scope on your competition, you will get an inside scope on sales that were actually made over a specified period of time with category research, also hot product research gives you the inside scope on what products are in demand. Having this info has the potential to increase your profit. Once you have known what you want to sell you need to List your product(s).
6...Listing Your Product(s)
You have to become what you are looking for when listing your product. Always put yourself in the buyer's shoes and think about what you would actually be searching for if you were a shopper in eBay. There are three things that are of major importance when creating your listing: Good presentation, integrity and deliverability.
You want to show a picture of your listing when presenting your product(s). If you really need to take a snapshot of your product(s), make sure the lighting is right and the background for the product accentuates the product and doesn't take away from it. First impressions are everything.
Now you will like to customize your listing by writing the description and giving it a title. You have to make your title stand out by using keywords that best describe your product(s). Never make stuff up in your description; you have to always go to the point about what you have to offer because people want the truth. Being truthful with your customers goes a long way because it builds credibility and usually has an impact on your eBay ratings.
After you have showed your product(s) to your customer, customized your listing and made a sale, it is very important that you are fast in getting your product to your customer. If you are personally shipping your products yourself it will be very good to get that product shipped right away. Drop shipping services can help make this task very easy, but you have to be aware that there are some benefits and disadvantages to drop shipping so do your homework on your options before you make a decision.
7...Analyze Your eBay Sales
Outlined below are some tips on how to analyze your eBay sales:
· If you have so many unsold items, you have to start doing some analysis because calculating your sell-through rate (STR) is very important for all sellers. STR is defined as the ratio of products/items put for sale in a particular period divided by the number of those items which actually sold. If you brought out ten products/items on Sunday and you only sold four of them, your STR is 40 percent.
· You have to always calculate the average sale price (ASP) of the products/items that sold. You can add up the sale price of all the products that sold in a given period - it can be a day, a month, a year, and so on. You don't have to be disturbed about Insertion Fees or Final Value Fees. You should only be concerned with the gross sale price. You can always divide the total by the number sold. If you sold five pairs of gloves for $15, $12, $9, $9, and $8, your total is $53, and your ASP is $10.60.
· After calculating your STR and ASP, you have to ask yourself some simple questions, like are some items impossible to sell? Will I sell more if I included more photos or highlighted my sales?
· You also have to make note of the brand names, colors, and types of products that have the most STR. Focus on building your inventory of those products, and do not buy the ones with low STRs.
· Always pay good attention to the STR not only for individual products but also for the group in which you sell most regularly. It can be difficult to analyze an entire group if you do not have software that is special which does the work for you, but you can do a rough approximation. You can start by counting the number of sales in a page that is full of completed transactions in a category. Then calculate how many of the sales prices are presented in green - these are the ones that sold. The red ones are unsold items. Do many pages worth of results, and count the number of sales to the number of transactions completed. This is the sell-through rate.
By always analyzing your eBay sales, you will always make good decisions in your business so that you will be able to gain more in the long run.
8...Photo shot your eBay Products
Do you know that your eBay market, notwithstanding the products you are putting on sale, is a visual market? Because all details of your auction pages have only one task: to make your text, pages, headlines, colors and also your product photos prompt interest and bids because descriptions with text just do not have the same dramatic attraction photos have.
Examining your products carefully is the number one thing you have to do, taking note of each mark or stain or some little details that you need to show the real condition of your product. One important tip is to hand the product to another person, family member or a friend, and ask them the right amount they actually think the item would sell for.
What they suggest doesn't really matter because what actually matter, however, is how they look at it. Did they turn it around, up and down? Did they check out the inside and look at the bottom? Did they play with a lid or cover? Your prospective bidders will want to have a look at your item in the same way, like they were in a shop and thinking about whether or not to buy the item. You have to take your photos from the same point of view.
Want free Audio books? Get one of my Audible Audio books of your choice for free. Click Here
You can get a good photographer to take clear and good photos of your products for sale. You can simply upload your photos to your listings with eBay picture services if you use a digital camera. Take your photos from various positions. Take some very close. Don't ever be afraid to test. You can also try some various angles because you will need a very clear, straightforward shot of your item.
When using a digital camera, you will need to resize your photos to suit eBay's size restrictions for their auction photos. This method will require a photo editor for resizing. You can easily find lots of them with a Google search for free photo editors.
Another method that you must keep in mind when taking photos for eBay is to make your photos stand out as a single entity on your pages. That means that you should take items photos alone and not putting it in a table full of clutter that is not in relation to the item you are auctioning.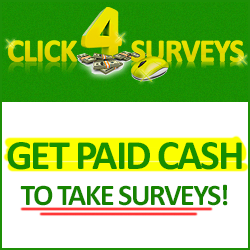 You also have to be very careful with each photo background because most items normally stand out on a background which is either white or black, while colored backgrounds normally blend into the item being photographed or clash badly.
Most products normally need natural light for the photo shoot because the flash in your camera may be too bright or too soft to do the job you need. So natural light from a window or even a nearby lamp is always a better choice. With digital cameras, you can take lots of photos as necessary to get the perfect photo for your auctions.
9...Drop shipping Business with eBay
Many sellers on eBay normally get their products from wholesale drop shippers. This is very understandable because drop shipping is so good and simple to do. Do you know that with a dropshipper you do not need to buy any product before you can start selling? If you can't afford to make a big investment then this is a good way to make lots of money. By following the tips given below, you will be able to sell dropshipped products on eBay to make lots of profit.
Drop shipping companies let you list their products on your own selling site, like eBay. Then anytime you make a sale, the drop shipper delivers the products straight to your customer. Your gain is the difference between the price you sold the products and the shipping cost to the customer and then minus the drop shipper's shipping charges and wholesale price.
The best thing about drop shipping business is that you do not have to spend any money on items / products, so there is actually no risk like you may not be able to sell your products which can make you end up with dead stock. Another thing that is amazing about it is that you can offer a whole range of different products to your customers.

The disadvantage is that you do not have any control over the kind of service your customer will get. The drop shipper usually handles everything from packaging to shipping. You will be blamed for poor packaging or for any shipping delays. You could also get into some real trouble if the drop shipper runs out of products without you knowing and you continue selling items that they can no longer deliver.

In order for this not to happen, you need to search for a drop shipping company that is reliable. For example SaleHoo, can give you a list of wholesale dropshippers that are reliable who can always provide good customer service, quality products and low prices. You also need to always be in constant communication with the drop shipper so that you can be updated on the status of their stock levels.

You must search for manufacturers or master distributors when looking for a drop shipper, who will accept to dropship their items. These are the suppliers who will give you the best deals and the lowest prices. Make full use of SaleHoo to find the best dropshipping companies because there is another set of drop shippers called dropship warehouse companies who are middlemen and won't be able to give you the lowest prices. You should always avoid them and instead do your best to find drop shipping manufacturers.

Some suppliers will ask you for a business name registration and a sales tax ID number. These are very easy to get from your local county clerk. The fees will vary from a few dollars to a couple of hundred dollars, depending on the state. But, there are also many suppliers who do not need any of these.

eBay Taxes

Although most sellers on eBay are only needed to fill out a registration form to legally put products up for sale or auction, there are some other things to look out for because you can only stay longer in the business if you follow the rules and regulations. Knowing the right items to pay for to begin is essential so that you avoid possible scams and unknown invisible fees.

Do you know that you also have a lot of tax responsibilities as an eBay business owner? Personal income or self employment tax and sales tax will be needed on retail sales. Almost all sellers on eBay are required to pay a certain percentage of their current income to the United States government, considered as income tax. Sales tax may also be asked from eBay retailers who stay in particular localities and cities. You can check the laws in your area, so that you can easily keep a portion of your current gain for income tax payment or sales tax.

Your will also need to insure your business and inventory because the value associated in your business will definitely increase over time, this is the reason you have to get insured to stay free from huge financial losses should there be any sudden change or accident.

10...Answer purchasers question

on eBay

You can make lots of money on eBay by making it simple for potential buyers to get answers to the most commonly asked questions.

You can include a list of the most frequently asked questions and the answers to the questions in your auction description. That step will normally result in much less email to you, along with quality time to re-answer questions that was asked by another bidder. This will also result in more bids because potential buyers can see the answers to their questions at once, and can then easily move onto bidding instead of them waiting for you to email the answer later.

If a potential buyer asks a question that is very unique, you have to take immediately answer the question because the longer the time that is in between asking of the question and you responding the less likely that there will be a bid from that prospective buyer.

11...Write complete descriptions for your buyers in detail on eBay

After attracting bidders with the title of your auction, now you have to get them to bid on your products by telling them why they should bid. What you will actually be doing now is writing sales copy. You want to get them happy about what you are offering.

You have to start off with a headline and a sub-headline. This very important but it is also something that most eBay sellers fail to do, using a headline to start their description. A good headline normally creates a problem that the reader can easily identify with and also stress the main benefit of your product in solving that very problem. It should also bring about excitement and a desire to learn more about your product.

Now after the headline, you can present your product with an overview. The overview make people know the value of what you are offering and shows them why it's a great solution to the problem you introduced in your headline. Then you can describe your product in detail. You want to add all required details of your item, such as brand, make and model, condition, warranty, packaging details and any other information that may be needed. Tell any interesting features about the product that make it stand out, what you can do with the product, and so on. All this will help shown the value of the product.

After describing the features of the product/item, you can then translate these features into benefits. A feature is an attribute of an item while a benefit usually solves a problem for its owner. So in other words, benefits answer "What's in it for me?" for the buyer. It answers the reason they should bid on or buy your product.

It's a very important thing to show your credibility in the eyes of prospective bidders. There are lots of different ways you can easily accomplished this. If you are saying that you are an expert, you will have to back up everything that you say with details of your qualifications, experience or awards in your chosen category or industry. You can easily do this by putting a link to your About Me page or My World Page where details about your background can be included. Always be very honest when describing your items and don't ever leave out anything. Your credibility will boost greatly if you are up front about any defects. Also use testimonials from people who have bought from you before by using your eBay feedback. And lastly you have to use proper spelling and grammar. If you present a poor image with bad grammar, people won't be encouraged to bid on your item.

Make use of so many good images for your item because the more the better. Always make sure you use good lighting and be very certain the images are clear. This especially true for high value items. It is a good idea to acquire some good lighting equipment and a good quality digital camera. The picture don't have to be professional quality, but they need to show as much of the product as possible. If you are having items drop shipped for you, ask the supplier to provide you with several pictures of the item to use in your description. Or you can order one item as a sample and use it in your pictures.

It's also important to give clear terms and conditions. List your terms and conditions such as payment options, bidding and shipping restrictions, shipping and handling fees, taxes and duty, warranty and refund policy, feedback guidelines, contact information, and delivery details (clearly state when you will ship the item).

Add a strong guarantee. Offering a money back guarantee is a proven marketing technique that is an excellent way to increase bids and sales. It may be tempting to place a time limit on your guarantee, but these guarantees don't carry much weight. It is far better to not include a time limit because it will send a strong message that encourages more bids and sales. If someone has had an item for more than 30 days they are not likely to suddenly turn around and send it back. If someone does send it back, it's usually because they have a genuine problem with the item and it's only right they get a refund. Some might be returned, but they will not even count due to the extra sales that you will get with your guarantee.

You can also create a sense of urgency to encourage immediate bids. Auctions are urgent by their very nature but it's a good idea to create a sense of urgency in your auction. One way to do this is to repeat the benefits of your item. If your item is no longer being made or is hard to find, emphasize its rarity and the fact this might be the last chance to buy it.

Now that you've written your description and offered a guarantee, you now need to ask for the sale. You've convinced the buyer they want the item and you need to ask for the sale. It doesn't need to be long, just compelling. You can restate the benefits of the item and ask for the bid.

12...Ebay and PayPal fees

eBay is use to sell products on a regular basis by so many businesses and people. Most full-time sellers already know that selling any products on eBay comes at a price! It is also very important for even the part time seller to know the true costs of selling an item on eBay because those who do not know are often amazed over the PayPal cost, eBay insertion fee, and eBay final value fee.

13...PayPal fees for selling on eBay

PayPal works very closely with eBay to give room to both buyers and sellers in simple online transactions; but, they are not free to use! You will always be required to pay PayPal 2.9 percent and 30 cents per transaction each time any sales are made. It does not really matter to them if your item is being sold for 99 cents or 1,000 dollars, it just works the same! PayPal charges a fixed amount for all exchange of money.

Now to be very clear, this 2.9 percent and 30 cents on each transaction is taken from the final value of the product being sold, including the shipping too. For instance, if you were to be selling a product for 100 dollars and charge 15 dollars in shipping, you will be charged 2.9 percent of 115 dollars plus 30 cents on top. In this experiment, your total PayPal fee would be 3 dollars and 64 cents.

14...eBay insertion fee

Any time a product is listed to be sold on eBay, a charge could be incurred; it all depends on the way you list the products! But at a time if you were to begin your listing at any price as an auction, your first 50 listings have no insertion fee. But once you go over that amount, then you will be charged an insertion fee, although it depends on the price you begin with for your auction. Now, this amount ranges between 10 cents and 2 dollars.

What if you were going to list your product as a "Buy it now" or fixed-price listing, you will be charged a rate of 50 cents flat, and it does not really matter where you decide to start your listing price.

Also in addition, you have to be very careful with the number of eBay "upgrades" you choose for each listing. If you were to have your title bold, then you can have your listing duration increased to 10 days, use a subtitle, and so many other add-ons and you will be charged small increases to your insertion fee.

15...eBay final value fee

The percentage of the total selling price plus shipping fee is the eBay final value fee. This is often the most costly portion of the 3 eBay fee types, so you must be very careful and not forget this one!

The final value fee of eBay is determined by whether you list your item as an auction or "Buy it now" price. If you choose an auction-style listing, you will only be charged a flat 9 percent fee with a total charge that is not more than 250 dollars. But if you list your item at a fixed "Buy it now" price instead, your fee will be based on the category of product you are listing. Categories such as (1) electronics (2) clothing, shoes, and accessories (3) books, DVDs, movies, music, and video games; (4) and all other categories. So your total final value fee will be determined by what you have chosen to sell!

16...eBay fee advice

Some regular eBayers must know the eBay fees so well that they hardly need to refer to them on the website of eBay. It's always advisable to use an eBay fee calculator to get a quick and accurate fee estimate. You also need to be able to "eyeball" a product and easily run the numbers in your head. Most times, if you take 10 percent as a rough estimate for all listings, you will be very fast in guessing at the fees. This is called the "10 Percent Rule," which let sellers to easily get a rough estimate of the exact amount all the eBay and PayPal fees will be for any item sold. In so many cases, you'll only be a percentage point or two up or down in your estimate!

Read Next...Financial Fitness, Blockchain, Positive Thinking, Blogging for money, Top Website Hosting Companies, Nigeria Stock Market, Selling on eBay, Amazing Business Ideas, Your Simple Guide to Financial Abundance, Financial Freedom and Wealth Creation Formula, Starting a Money Making Internet Business, Most Common Immigrants Jobs in the United States, Tips for Healthy Living, Earn Income Selling on Amazon, Retirement Planning Tips, Quick Easy Ways To Make Money, Best Investments Ideas, Website Traffic Tips, How to Become Financially Poor, Tips To Make Money Selling On Craigslist

Sign up for EBATES Here: It is a shopping portal and it offers cash back and coupons from more than 2,000 online retailers.

Sign up for UNIQUE REWARDS Here: Unique Rewards is an online reward site that offers different range of ways to get paid online.

You will also love these articles:

Become a commercial real estate king

Featured books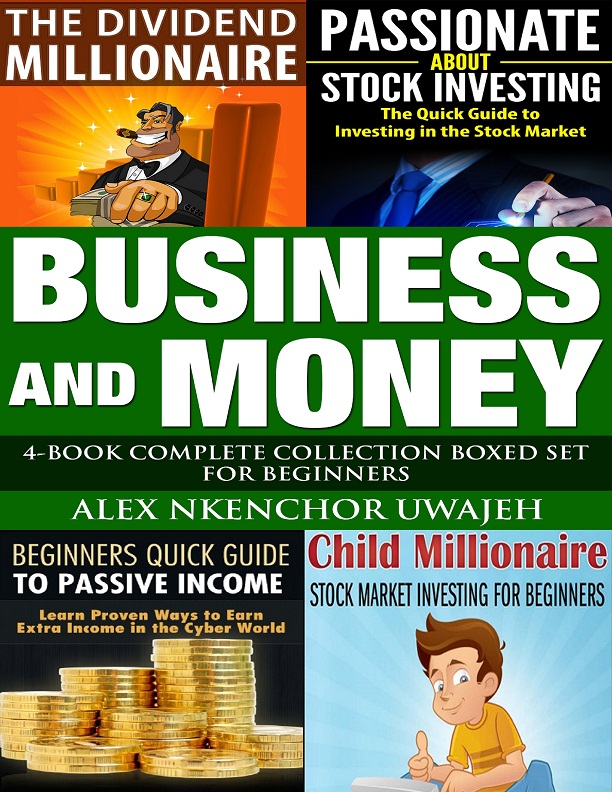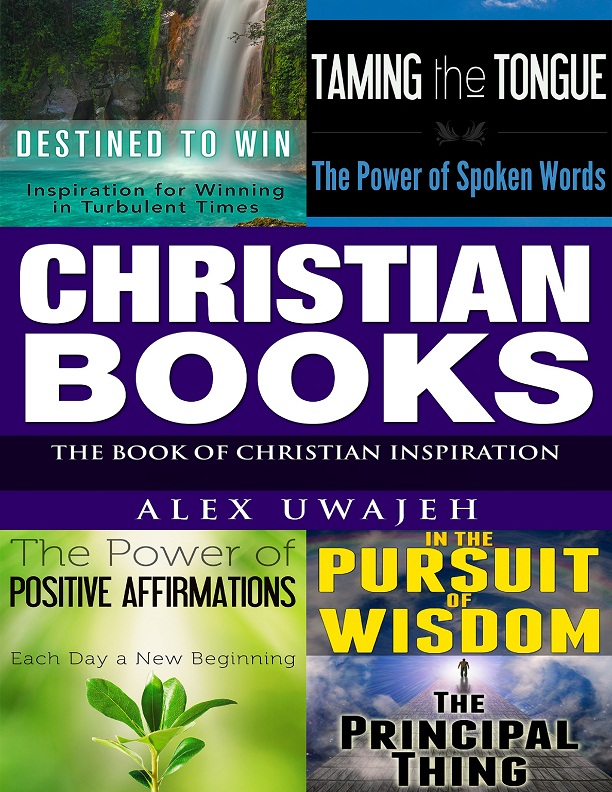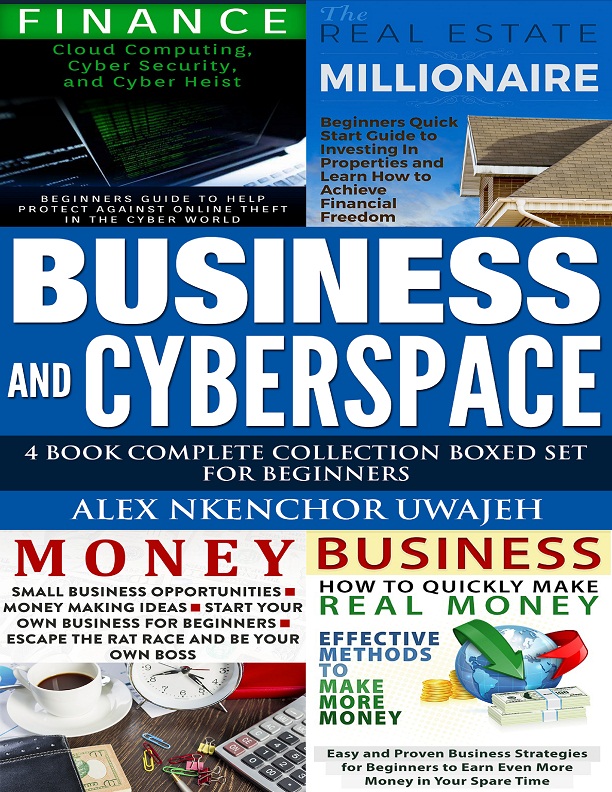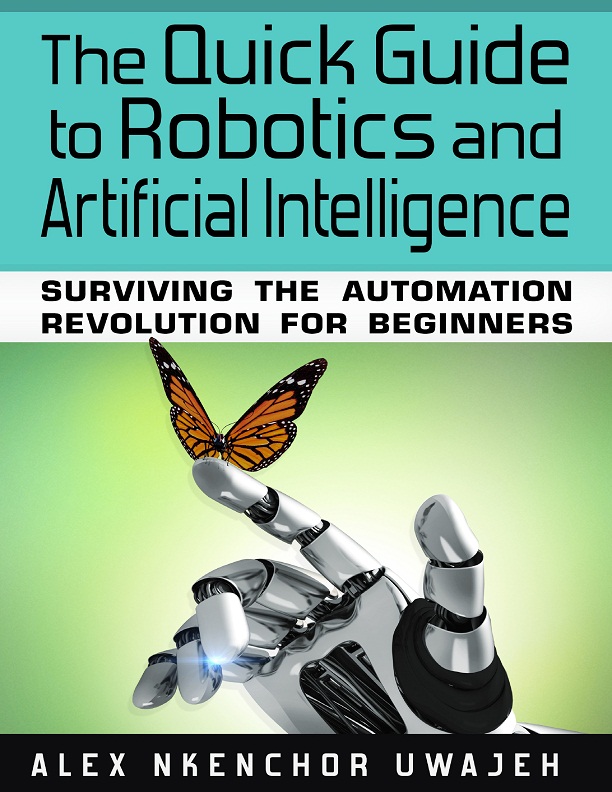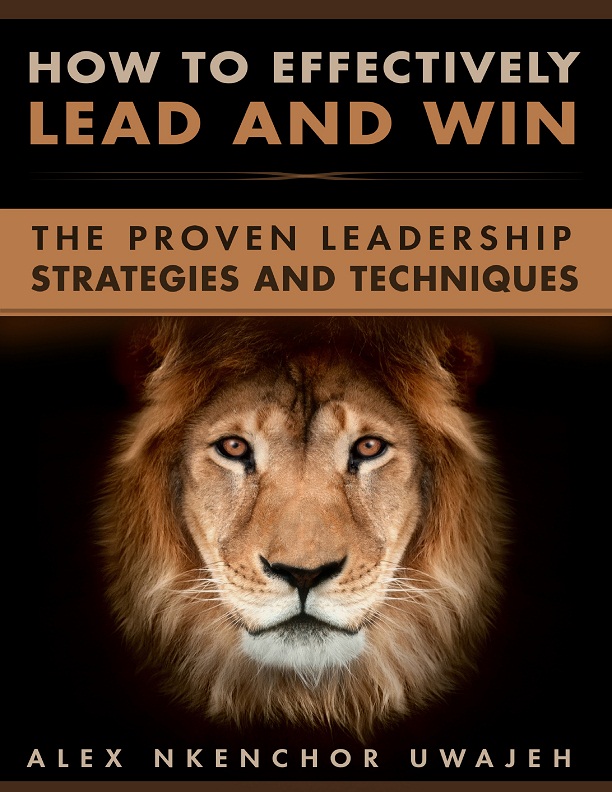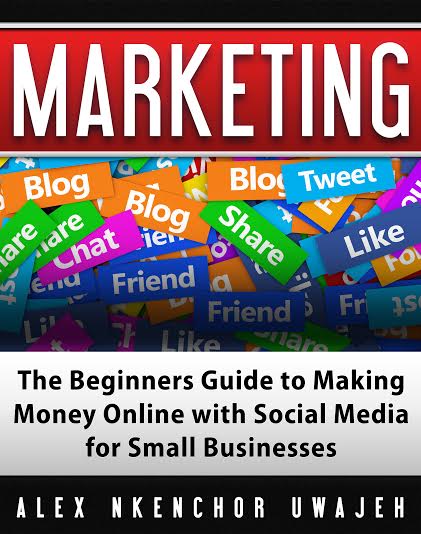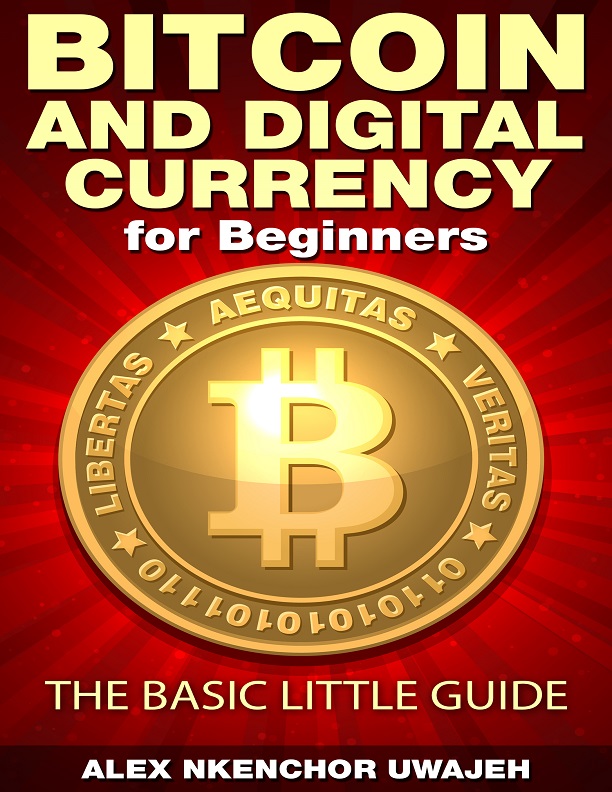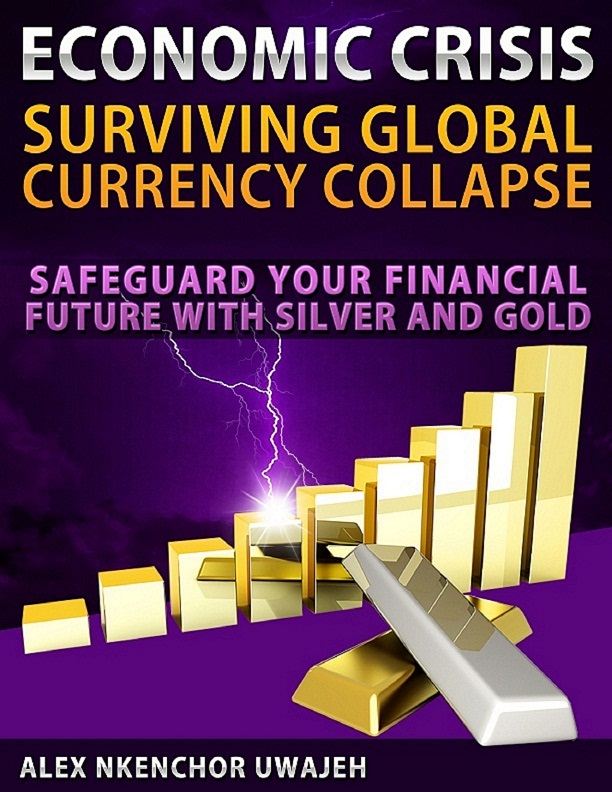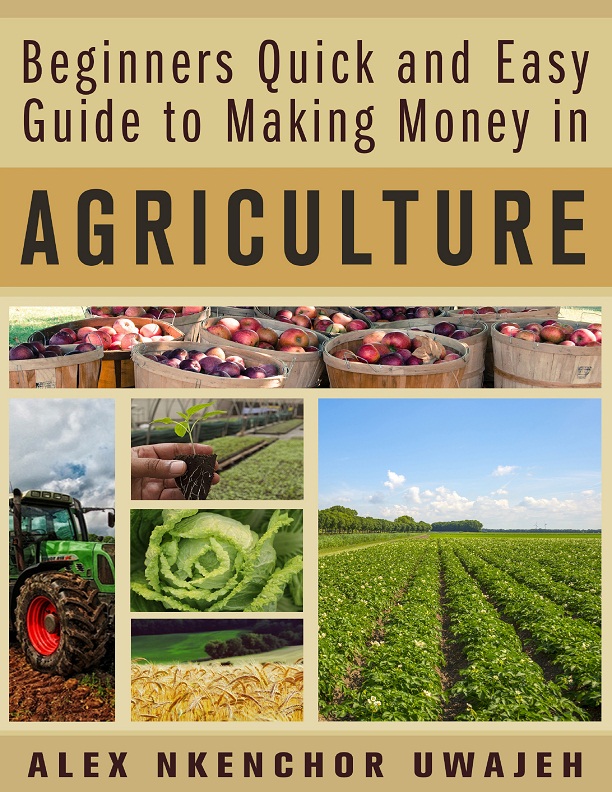 Browse My Google Playstore Books
Want Audible Audio Books? Start Listening Now, 30 Days Free
247BroadStreet.com is a personal finance education website committed to providing investment ideas - Helping people succeed and achieve financial success.
Affiliate disclosure – 247Broadstreet.com use various affiliate links.
We will only link to products that we think our visitors may be interested in. We may receive an affiliate commission from the vendor when you click on an affiliate link and purchase the product at no additional cost to you.
247BroadStreet.com is actually making money more interesting.