Jobs Immigrants Do in the United States of America
Immigrants and the Most Popular Jobs: Seasonal Work, Skilled, Unskilled and Highly-Skilled Jobs Opportunities in the United States of America for Foreigners or Immigrants (Top Jobs Among All Immigrants In The United States of America)
IT specialists
An information technology (IT) specialist is a computer security and support administrator who helps organization and companies with managing software, hardware, networking and solving problems. They are known by different range of titles, such as network administrator and information security analyst. They easily get work in different and wide range of organizations, such as manufacturing, government and business. Now according to the report of U.S. Bureau of Labor Statistics (BLS), network and computer systems administrators normally earn a median salary of $77,810 in May 2015.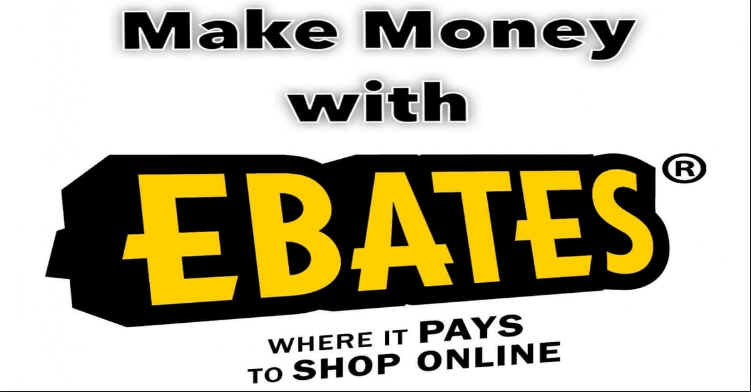 A bachelor's degree is normally required, but most employers usually prefer people with a master's degree in information science, computer science, or a related field. A minimum of 3 years of IT experience is what most employers want to see, with a minimum of 5 to 10 years of experience for the positions of upper-level. The skills needed by an IT specialist include decision-making, leadership, analytical, organizational, and communication skills. You need to have familiarity with customer management software, web platform development software, project management software, server operating systems, and some language platforms, such as C++, Microsoft SQL, and Perl. You will also have to know how to use computer equipment, like network analyzers and servers. While certification is voluntary, it is always common within the field.
Download Your First Audible Audio Book For Free
There are seven main areas of the information technology sector. Software specialists update, design and maintain software. Programming specialists normally write the code for the programs which the software specialists design. Technical writers are also involved and their main job is to just write the documentation for the software in a way which consumers can understand.
Database specialists normally design databases that are use to store information and are also responsible for keeping the data secure. The ones who maintain the network are networking specialists. They normally maintain and install Internet connections and most times usually run the help desk. The people who design websites are web specialist, while the people who are responsible for designing, repairing and maintaining computers and hardware is called hardware specialist.
Computer and information research scientist
Computer and information research scientist role in the IT sector needs a very high level of knowledge. The people who work as research specialists normally develop most of advanced computer systems that is in use, and they mostly work for the federal government, in universities and in scientific research labs.
Computer and information research scientists normally invent and design technology which are new and they also search for new uses for technology that has be existing. They study and bring solution to big issues in computing for medicine, business, science, and some other uses.
They are the ones who create and improve on computer algorithms, which are normally sets of instructions which tell a computer exactly what to do. There are some computer tasks which are very hard and need complex algorithms. Information research scientists usually try to simplify these instructions to allow the computer system become very efficient as possible. These algorithms normally become the foundation for advancements in so many types of technology like cloud computing and machine learning systems.
Their work always leads to increased efficiency and advancement in so many areas, like improved information security, better networking technology, and faster computing speeds. In general, the truth is their work is on a level which is more theoretical than other computer experts.
They normally make use of the cutting edge technology to create and prove new theory and concepts which bring about advances in computing technology. A very good example of an important work done in this top career is that which actually produced the Internet in the first place. Some other examples would be the cloud and virtual computing. Even the technology that is behind such giants like Google would have also employed these top computer specialists.
You will need to have an advanced college degree in computer science, electronic engineering or computer information systems in other to have a career in information technology research. So these will need a minimum of PhD or master's degree which you can use to get initial employment. A master's degree normally would take a minimum of one year of studying beyond a bachelor's. A doctorate (Ph.D.) would need a minimum of two more years of advanced study after the master's.
Another thing which is needed might be knowledge in various fields of specialty. For instance, a computer research scientist that works for a company which specializes in genetics would easily benefit from a background in biology. Now if the computer research scientist normally worked for a computer organization like Intel™, for instance, an undergraduate degree in electronic engineering might be of assistance to getting a position and start building a career.
The research scientist may also work in a well specialized sector which can easily be of use to his or her specific knowledge. For instance, computer scientists can simply work for NASA (the National Aeronautics and Space Administration) by maintaining systems of computer that guide satellites or spacecraft. They can also work on theoretical computer models which normally predict the weather or on the development of a whole new computer chip. Others can also work with robots and computers to enhance production. Computer and information research scientists are found in various industries working there.
Anybody going into this top computer field would actually need to have a good number of personal characteristics and skill sets. They will have to be detail oriented and also capable of logical thinking. They will also need to be analytical and creative. The research scientist is needed to have a very advanced knowledge of math and have the ability to be able to make use of it along with problem solving skills and some strong analytical thinking. They must have good communication skills and be detail oriented just like other computer experts.

Health care practitioners
A person who has the license or authority to give curative or preventive or curative health care services to some persons or communities in a very organized and methodical way in the aspect of pharmacy, medicine, pediatrics, obstetrics, nursing, clinical psychology or some other associated industries is normally called a health care practitioner. So you have to know that the quality of service which is provided by all health care practitioners is always monitored by the authorities of the state on the very basis of pre-fixed regulations and rules. In case any of the health care providers are found to violate any of the rules, the state has the right to simply judge their actions and subsequently seize their license. Now in this case, the responsibility lies on the state to give the Board of Medical Examiners the very name and that of the action information of the concerned health care provider for the implementation of important actions.
Here are the different types of health care providers which are available:
· Primary Care Providers (PCP): This is the person who you make your very first visit to for a check up on general health; they are seen as your primary care provider. You can easily make a decision on the best PCP for you based on your health issues and the health care which you plan to have.
Discussed below are some of the possible options:
In so many cases, a general physician is always the best PCP, who can just look into your health issues and refer you to the most appropriate expert. A general physician is also known as a doctor of osteopathy or medicine which has a lot of specialization in family practice and internal medicine.
You can also choose a Gynecologist and Obstetrician who has a lot of specialty in parental care and women's health as your PCP.
For some general health issues and routine checkups, you will have to appoint nurse practitioners with good graduate degrees as your PCP. They are asked to give primary care in the field of women's health, pediatrics, adult care, family medicine.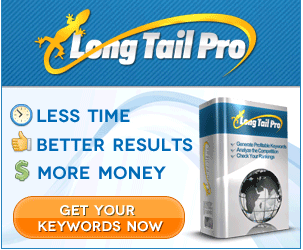 · Nursing Care: This is a sector which can simply be divided into different categories.
· Licensed Practical Nurse (LPN): These are trained nurses who have the license to give health protection services to families, communities or individuals.
· Registered Nurse (RN): RNs are needed to go through an examination of a state board and get a graduate degree from a nursing program just to get the required license for giving health protection services.
· Advanced Practice Registered Nurse (APRN): These set of nurse are superior to general nurses because of their special degrees and advanced trainings. APRNs normally consist of clinical nurse specialists, certified registered nurse anesthetists, nurse practitioners, and licensed nurse midwives.
· Mental Health Practitioners: These are know and referred to as health protection giver who is actually known to give curative and preventive services just to treat some mental conditions in people. Some mental health practitioners are psychiatrists, clinical psychologists, marriage and family therapists, and clinical social workers, etc.
· Pharmacists: You will need to have a graduate degree from pharmaceutical colleges, licensed pharmacists always gives services in the aspect of health protection by arranging drugs that are prescribed by specialty or primary care providers.
· Specialty Care Providers: They are health care workers, who normally give health protection services in different specialized fields like Nephrology, Cardiology, Orthopedics, Dermatology, Gastroenterology, Allergy and Asthma and so many more.
Community and social service
Now looking at their role in different social assistance programs which make sure there is harmony within the society, Community and social services workers (CSW) and Settlement Workers are in high demand these days in almost all field. The truth is, they are actually the society life line. The job of the former includes helping individuals who are stocked in social and personal issues and they are mostly employed by social service organizations and government agencies, besides educational institutions and hospitals. The job of the latter is almost similar too, but they mainly work with the refugee and destitute kind of people.
They normally work in different capacities which include addictions worker, aboriginal outreach officers and workers, and a lot of so many other posts which entail implementation of different welfare programs for the public. The main duties of CSW personnel normally include interviewing the people that they are catering for to evaluate their skills, strengths and weaknesses, get their background information, help them in locating resources and creating a plan of action, providing legal, medical and financial assistance, besides they make sure in assisting in problems which is related to transportation, housing, employment and a variety of other services.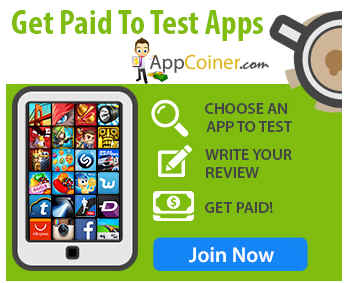 They make sure of the delivery of requisite services to the people in the community which they are associated with, indulge in counseling, work in office, and also prepare the feedback. Settlement Workers, who are also a very vital part of the social fabric like the Community and social services worker (CSW), are finding lots of favor with schools nowadays most especially the ones which receive a big number of students, who actually came from other countries or come from various backgrounds.
These students normally face so many issues when they are settling down. The settlement workers job is to assist them get acquainted with the new surroundings that they have found themselves and settle down in the new place. But, this does not mean that this is the only place they are needed. Settlement Workers have their own importance as far as fields like politics where they assist refugees and immigrants get acquainted with the laws of the country which they have be adopted, and their rights and duties therein.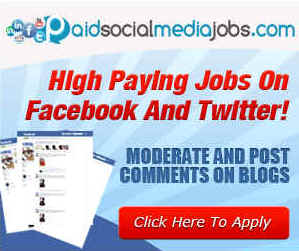 They assist these people in settling down and get acquainted with the new environment and also assist them in coping up with the necessary pressures which they can face at the time of their settlement. Settling down the refugees can simply take a lot of years, but it is actually a very tough as well as fulfilling job. They sometimes do the work of counseling new entrants into the political field, so they, have to be very well-versed therewith.
You also need to know that some of the Settlement Workers even act as municipal reformers. A reformer's job is to make sure that the rules and regulations which govern a community do not affect their growth. If it does, the loopholes which are causing the issues are simply identified and place on a process of reform. But, both the occupations need strong training which is in the form of specialized degrees offered by institutes and professional colleges. There are a lot of institutions which are cashing in on this need for good social welfare professionals to give training to the candidates who are aspiring.
Buy My Books at Apple iTunes,
GooglePlay, OverDrive, Kobo, Scribd,
& Noble book stores.
Also available in other languages.
A university or college program in child and youth care, social work, counseling or some other social science or also health-related discipline can easily equip Settlement Workers, prospective Community and also social services worker (CSW) like nothing else can. And then a candidate need lots of professional experience in the sector, which too is giving by these institutes as a part of their training program, which will definitely give the students an edge over amateur social workers.
Waiters and waitresses
You can also become a waiter or waitress, all you need is the ability to arrive at work early and give yourself lots of time so that you will be ready to face customers, because they will not be impressed when you come to their table very stressed and rushed. Most customers normally go to restaurants just to relax and also enjoy themselves and they may get irritated when they are kept waiting.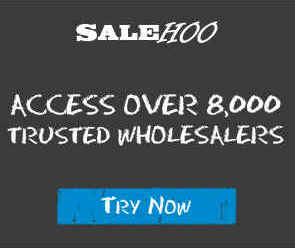 It is very important to make a good first impression, show your personality and come across as charming and friendly. You can attain this by looking professional, smart and greeting customers with a smile. Always make sure that all the tables are presentable, cleaned very well, and visually pleasing. In this sector customer satisfaction is high priority for so many restaurants and first impressions directly add to a customer's overall experience.
Always talk with customers on a level that is very personal and engage in good conversation where appropriate. If they have a family then talk with the children and try to make them smile. Parents will simply love you for it and will be happy to see that their children are enjoying themselves. Try to know if your customers are celebrating a special occasion in order for you to make it unique and enhance their experience.
But, it is also very vital not to be too pestering and to also give clients their privacy. Always be efficient and also stick to the structure which you are given for food delivery in order to avoid any mistakes or late meals.
Don't get angry when you are taking orders, just provide all the needed details. It will be very good to memorize the menu so that you can easily give the best service to clients and always get their orders right every time. You must try to always deliver food on time. After doing this just make sure that after the customer has had time to eat their meal, then you can ask them if everything is okay and graciously deal with any requests. It is very important that you cope under pressure because sometimes customers can become very upset or irritated. Always remain calm and under control when clients get rude and angry, always try to provide solution to the issue as soon as possible.
Construction Workers
These are people who work on construction sites, doing different tasks from the very simple to the extremely hard and hazardous. Although many of the tasks they do need some form of training and experience, most of jobs normally require small skill and can be quickly learned.
A construction worker normally does the following:
· Helps other craft workers with their duties
· Follows construction plans and instructions from the people they are working for
· Backfills holes, digs trenches, or just compacts earth to prepare for construction
· Cleans and prepares construction sites by removing debris and possible hazards
· Operates or tends equipment and machines used in construction, such as concrete mixers.
Want free Audio books? Get one of my Audible Audio books of your choice for free. Click Here
Construction workers do so many construction-related activities during all their phases of construction. Although most of them are generalists, just like those who install cones, barricades, and markers to simply control traffic patterns - many others. For instance, those who normally operate the equipment and machines use to lay asphalt or concrete on roads are the ones who most likely specialize in those areas.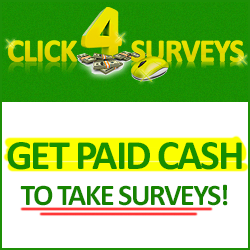 Most construction workers normally make use of different equipment and tools, and some tools like shovels and brooms are very simple; other equipment is very sophisticated, like jackhammers, pavement breakers, earth tampers, and surveying equipment.
Construction workers also assist all craft workers, like carpenters and electricians, with so many different task bases. They can carry materials and tools to assist set up equipment. For instance, they sometimes work with cement masons to simply move and set forms. There are others who may help with taking equipment apart, cleaning up sites, and also disposing of waste.
Fast Food Worker
Minimal education and training is needed to get started if you are thinking of working as a fast food worker. Fast food workers main work is to prepare and serve food. They are the ones who work the cash registers, they cook or re-heat food, and they take and fill orders and also clean their stations. Their job is seen as fast-paced.
At fast food restaurants, most entry-level positions are easily gotten with a diploma in high school or less. Training normally takes place when you are already on the job, and these organizations mostly hire students who are yet to pass their GED or graduate from high school. Most of their on-the-job training usually includes procedures on safety, food preparation, health procedures, and operational procedures. You can easily become familiar with the menu and learn different customer service techniques.
If you will like to move into management, then you will have look for a bachelor's degree or even a vocational certificate in restaurant management. This type of degree program could assist you in learning some business skills which are specific to the restaurant sector, which normally includes accounting, human resources, finance and management.
Many employers like people who are outgoing with customer service skills that are very good, which assist in building repeat business. Another thing that is very useful is basic mathematics and communication skills, most especially if you work as a cash register. You are also needed to have a very good memory in order to take orders and serve food.
Speech-Language Pathologists
When some people think about speech-language pathologists (S-LPs) they probably see it as someone who assist people who have a lisp or stutter. Their way of practice is actually bigger, although it's true that they do assist with those issues.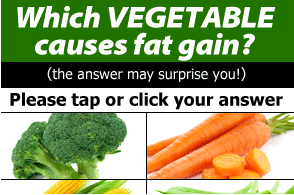 Speech-language pathologists are mostly professionals who are highly educated and have a minimum of a master's degree in their field. As in most health-care related profession, S-LPs are needed to study physiology and anatomy, but they can also study linguistics, neuroanatomy, psychology, genetics, human and language development, acoustics and more, which is the reason they are simply qualified to evaluate, diagnose and treat a lot of disorders and delays.
Speech-language pathologists can assist with:
· Resonance and voice disorders.
· Fluency disorders, including stuttering.
· Speech delays and disorders which includes phonology, articulation, and motor speech disorders.
· Language disorders and delays which includes comprehension and expression in non-verbal and oral contexts.
· Literacy and pre-literacy skills which includes reading comprehension, phonological awareness, decoding and writing.
· Feeding and swallowing disorders in infants, children and adults.
· Cognitive-communicative disorders which includes reasoning, social communication skills, problem solving and executive functions.
· Swallowing and communication disorders which is related to some other issues. For instance, developmental, traumatic brain injury, hearing impairments, dementia, intellectual or genetic disorders and neurological impairments.
Geoscientist and Oceanographers
Geoscientists is a general term for geochemists, geologists, and geophysicists who normally do programs of exploration and research to easily enlarge knowledge of the composition, some processes of the earth and structure, to also find, see and extract groundwater resources, mineral, hydrocarbon, and to also be able to mitigate and assess the very effects of development and also waste disposal projects on the environment.

They are employed by mining and petroleum organization, geophysics and engineering firms, consulting geology, and by educational institutions and government, or they can also be self-employed.
Research and exploration is done by Oceanographers on ocean phenomena and processes, biological, chemical and physical characteristics of oceans, interactions with geological and atmospheric environments and the impacts of individual's activity on marine and ocean ecosystems. Oceanographers are normally employed by educational institutions, private companies which are engaged in the exploration of sea farming areas and seafloor deposits, governments, or they may even be self-employed.
Butchers and meat processors
A professional cutter of meat who arrange different variety of cuts of meat, fish and poultry for consumers to purchase. The services of a butcher is actually needed in order to provide us with steak for the barbecue, a god quality of ground beef which is used for our hamburgers, or for the right filet of fish. They actually know the right way to cut meat, poultry and fish well so that it can easily be cooked and served for high tenderness and taste quality.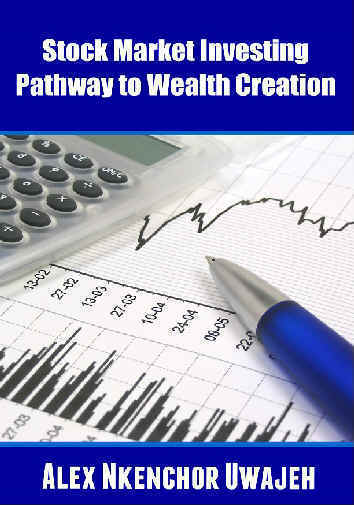 Their duties normally depend on place of employment. In some retail organizations, a butcher is just responsible for taking and storing meat products in line with health and sanitary regulations in order to maintain meat quality. They easily package and price meat products after cutting and they also prepare meat displays. Butchers actually know the way to roll and also tie roasts, prepare good sausage, and also cure meat. They are very good on how to cook each cut of meat for highest flavor, and they normally give useful tips to their customers.
Most times in a retail environment the job normally includes good customer service, special order cuts, negotiation with suppliers, inventory and record-keeping. A person who cut meat in a processing plant has bigger set of tasks. He or she will have to make use of special equipment to break, slaughter, cut, bone and trim meats into different cuts which will then be processed and easily sold in both local and international markets. Animal carcasses must be prepared for processing and also broken down into little pieces. Processing plants may have some involvement with products production such as processed meats and sausage, and most times custom orders will have to be prepared according to specifications for hotels, restaurants or institutions.
Here are some of the skills needed to be a butcher:
· Understanding of good hygiene practices
· Hand-eye coordination
· Good health - an exam done physically may be an employment pre-requisite
· Ability to work independently and in a team
· Able to communicate with customers, supervisors, and coworkers
· Good vision and depth perception
· Concentration and the ability to pay close attention to tasks
· Stamina and strength to stand for long hours and physically work with heavy pieces of meat.
Agricultural workers
A person who actually works on a farm, maintaining crops such as grains, fruits, nuts and vegetables, is called an agricultural worker. There are other agricultural workers who only take care to livestock. They normally work under the very supervision of an agricultural manager where they get on-the-job training. They work on various farms of all sizes, right from small, family-run businesses to big industrial agriculture operations.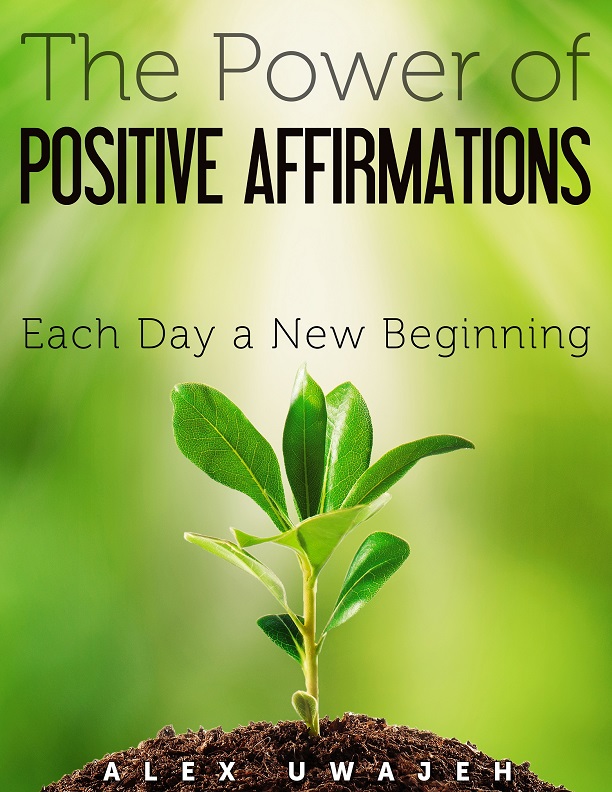 Here are some things which an agricultural worker normally does
· Agricultural workers make use of pesticide solutions to control weeds, fungi and insects.
· Administer vaccines to give animals protection from diseases.
· They harvest and inspect crops by hand.
· They examine animals to see if there are symptoms of injury or illness.
· Feed livestock and clean and disinfect their yards, pens, hutches and cages.
· They use and service farm machinery.
· Irrigate farm soil and maintain pumps and pipes.
· They move plants, shrubs, and trees with tractors or wheelbarrows.
· They usually direct and monitor the activities of work crews as they weed, plant or harvest.
· Move shrubs, plants, and trees with wheelbarrows or tractors.
· Use brands, tags, or tattoos to mark livestock in order to identify ownership and grade.
· Herd livestock to pastures for grazing or to scales, trucks, or other enclosures.
Security guard
A person who normally patrols and inspects property against terrorism, fire, vandalism, theft, and some other activity which is illegal is called a security guard. These people in an effort to avoid crime usually monitor people and buildings.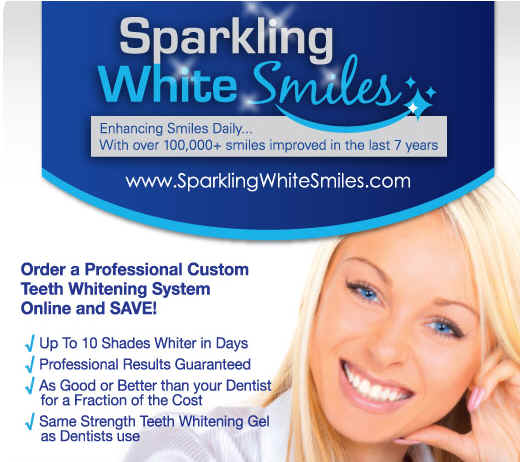 Security guards typically do the following:
· They protect and enforce laws on an employer's property
· They are in charge of monitoring alarms and closed-circuit TV cameras
· Control access for employees, visitors, and outside contractors
· Conduct security checks over a specified area
· Write comprehensive reports outlining what they observed while on patrol
· Interview witnesses for later court testimony
· Detain criminal violators
Guards must be alert at all times, searching for anything out of the ordinary all through their shift. Some security guards are armed and in an emergency, guards normally call for back up from police, fire or ambulance services.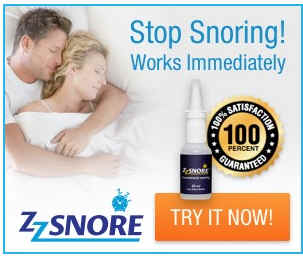 The job responsibilities of a security guard is different from one employer to another
· Guards normally protect money, people, records, merchandise, and equipment in some retail store. They sometimes work with some undercover store detectives in order to stop theft by employees or customers, detain shoplifting suspects until the police arrive, or patrol parking lots.
· Guards usually maintain order while also protecting the company's staff, clients and property in office building such as hospitals, banks and hotels.
· In art galleries or museums, guards normally protect exhibits and paintings by inspecting packages and watching the people entering and leaving the building.
· In military bases, factories, and government buildings, security guards normally protect products and information and also check the credentials of people and vehicles that are entering and leaving the premises.
· Guards supervise parking and seating, do crowd control, and direct traffic at parks, universities and sport stadium.
· At bars and nightclubs, guards (or bouncers) are the people who keep under-age people from entering, maintain order from customers and collect cover charges at the door.
Hairdressers and cosmetologists
Hairdressers and cosmetologists assist in providing hair care services for those people who are looking for ways to boost their appearance. They normally offer different array of services like trimming, styling, cutting and coloring hair. Some cosmetologists are also trained on ways to give manicures, pedicures and some other treatments for the scalp and face. Cosmetologists can also assist in cleaning and style wigs as well as also gives makeup analysis. Hairdressers and cosmetologists also advice customers on how best to take very good care of their hair when they are at home.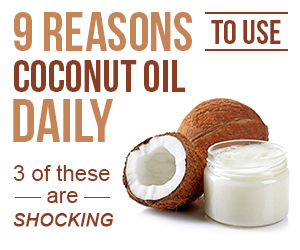 For some regular customers, cosmetologists normally keep records of skin regimen routines and hair color on file. They sometimes sell skin, hair, and nail products.
A cosmetologist usually put in a 40 hour workweek. For the people who are self-employed and can simply determine their own schedules, the hours may be shorter or even longer. Evenings and weekends may also be included in the work week, because it is a time when salons are at their busiest.
Hairdressers, and cosmetologists work environment is always ventilated, mostly clean, and brightly lit. Most hairdressers and cosmetologists works in salons and barbershops while some very few work in spas and hotels.
Due to long periods of standing, some very vital qualities such as good stamina and health are necessary. Hairdressers and cosmetologists are easily exposed to chemicals from hair and skin so they are always advised to wear gloves or aprons if need be.
Taxi drivers and chauffeurs
Taxi drivers and chauffeurs drive individuals to and from the places which they need to go, such as airport, homes, workplaces, and shopping centers. They need to know their way around a city in order to be able to take both visitors and residents to their destinations.
Taxi drivers and chauffeurs have to always take precautions in order to ensure the safety of their passengers, most especially in bad weather or heavy traffic. Taxi drivers and chauffeurs are also expected to follow all vehicle-for-hire or livery regulations, like how much they are expected to charge and where they can pick up passengers.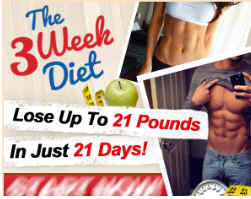 Postal Service Mail Sorters
Are you aware that the U.S. postal service gets more mail than any other postal service all over the world? Now organizing this important stream of packages and letters is very difficult and it is actually the responsibility of postal service processors, sorters, and machine operators - also called mail processing clerks.
Postal Service Mail Sorters also sometimes adjust and repair mail processing, sorting, and canceling machinery. They also keep records of pouches, sacks, shipments, and some other duties which are related to handling of mail within the postal service.
Railroad worker
People who work in railroad occupations always make sure that freight trains and passengers run on time and easily travel safely. Some workers drive the trains, and some others coordinate the activities of the trains, while others operate switches and signals in the rail yard.
Here are some duties of railroad workers
· They check locomotives mechanical condition and simply make adjustments when necessary
· They document issues with a train which needs more inspection
· Railroad worker operate locomotive engines within or between stations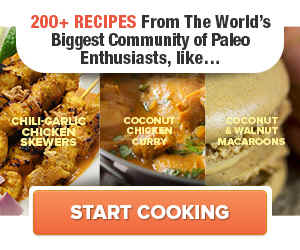 Do you know that freight trains normally move lots of goods around the country to ports where they are shipped to different countries around the world? Passenger trains moves lots of commuters and passengers to different destinations around the country. So railroad workers are very important to keeping passenger and freight trains running very well.

Read Next...Financial Fitness, Blockchain, Positive Thinking, Blogging for money, Top Website Hosting Companies, Nigeria Stock Market, Selling on eBay, Amazing Business Ideas, Your Simple Guide to Financial Abundance, Financial Freedom and Wealth Creation Formula, Starting a Money Making Internet Business, Most Common Immigrants Jobs in the United States, Tips for Healthy Living

Sign up for EBATES Here: It is a shopping portal and it offers cash back and coupons from more than 2,000 online retailers.

Sign up for UNIQUE REWARDS Here: Unique Rewards is an online reward site that offers different range of ways to get paid online.

You will also love these great articles:

Become a commercial real estate king

Essential Guide To Personal Success

Outsourcing Your Business Process To India

Want More Interesting Money Making Business ideas? See extra ways to make more money below:

30 Days Or Less To Freelance Writing Success

30 Days Or Less To Virtual Assistant Success

Featured books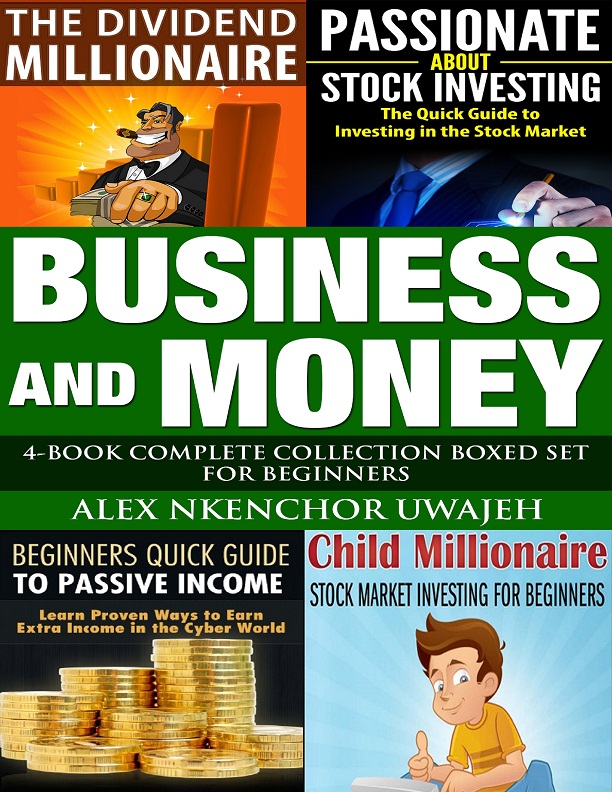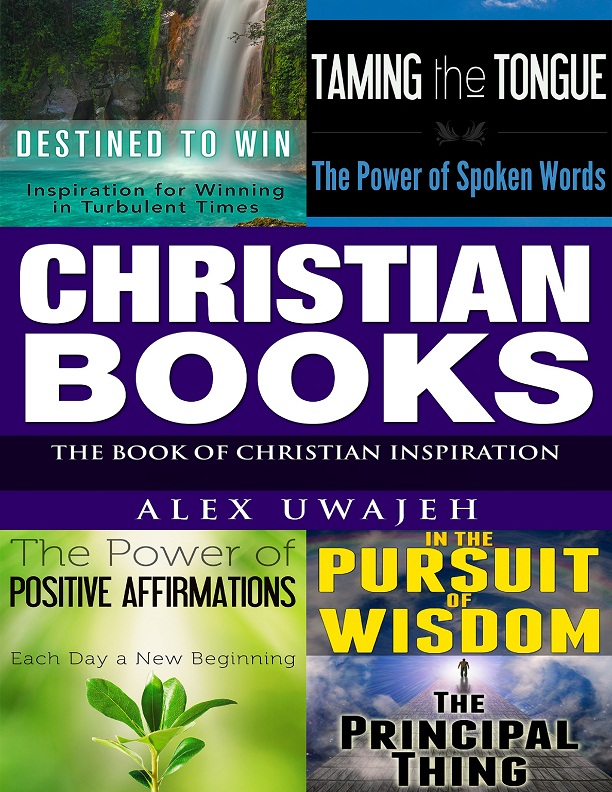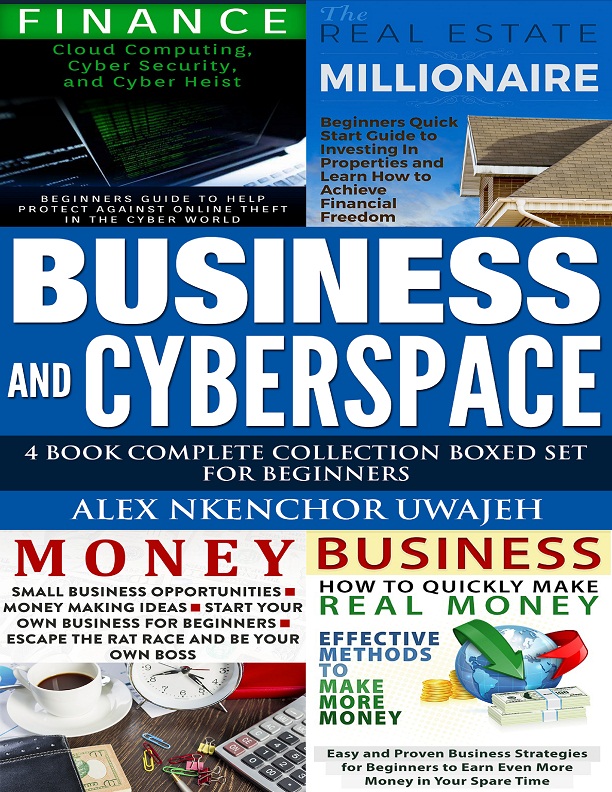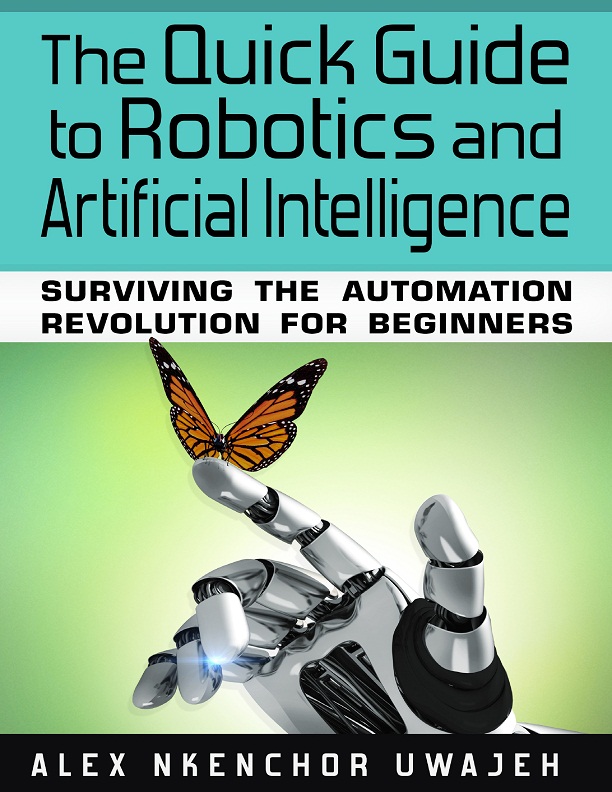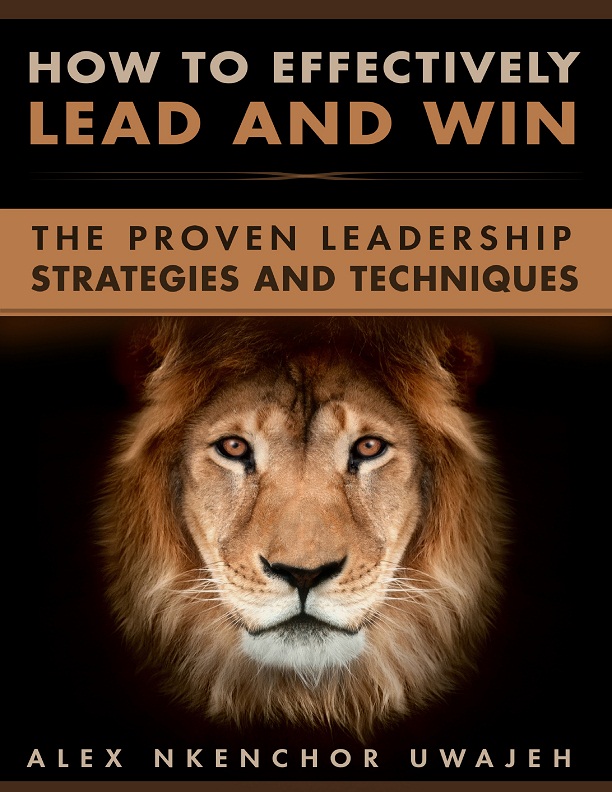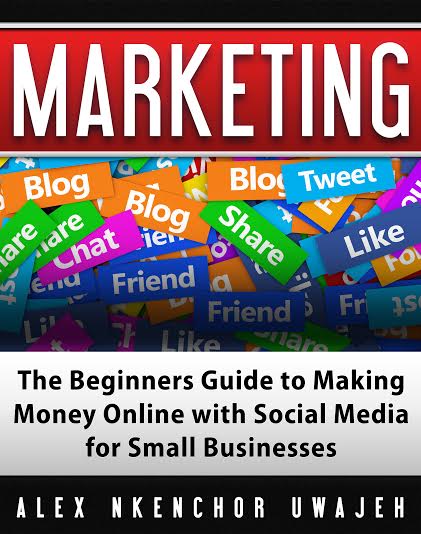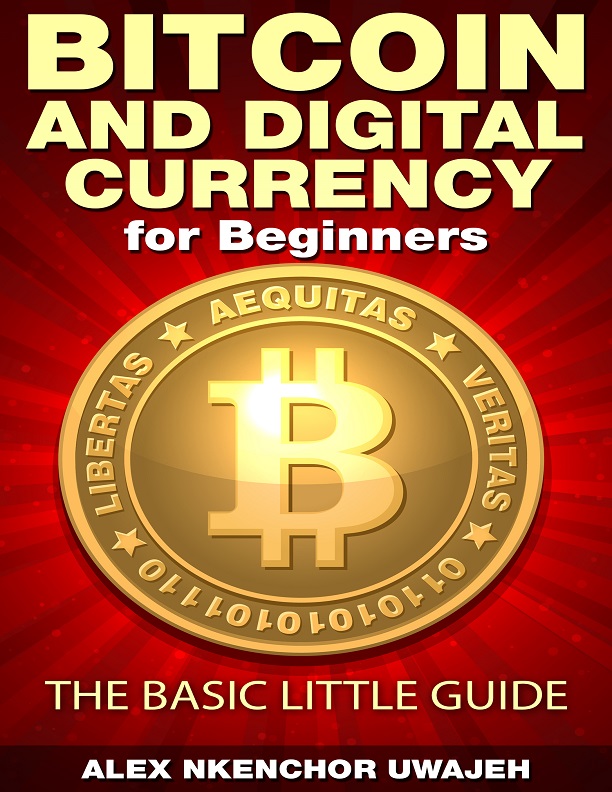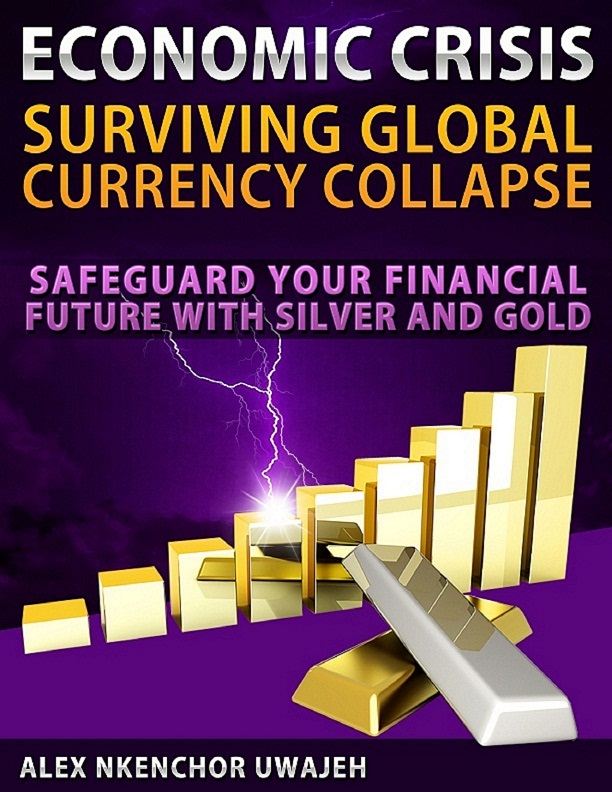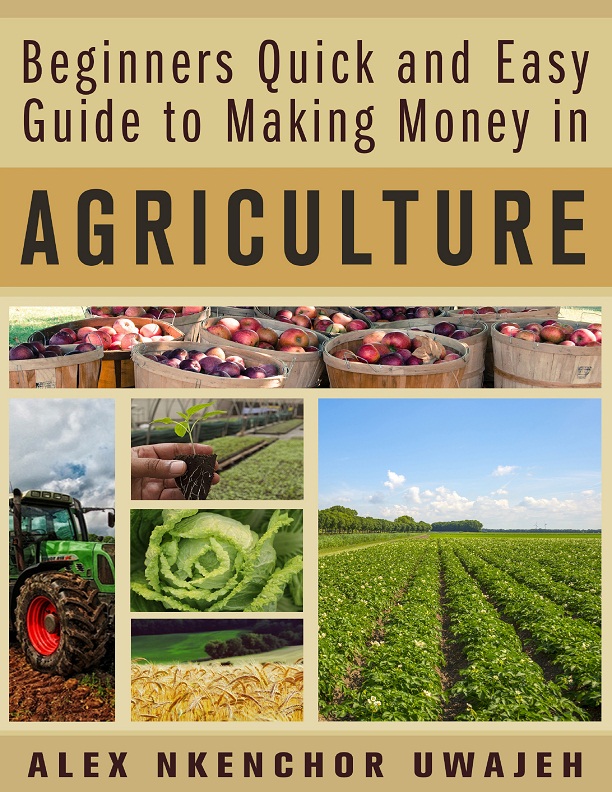 Browse My Google Playstore Books
Want Audible Audio Books? Start Listening Now, 30 Days Free