Helpful Articles




Crude Oil and Refineries in Nigeria: Complete Guide


Chapter 1: Introduction to Crude Oil and Refineries in Nigeria

Brief overview of Nigeria's crude oil industry
Importance of crude oil in the Nigerian economy
Introduction to oil refineries in Nigeria
Chapter 2: Exploration and Production of Crude Oil in Nigeria

History of crude oil exploration in Nigeria
Major oil fields and reserves in Nigeria
Exploration and production methods
Chapter 3: Types of Crude Oil Found in Nigeria

Overview of the different types of crude oil found in Nigeria
Variation in composition and quality of Nigerian crude oil
Significance of different crude oil grades for refining purposes
Chapter 4: Crude Oil Reserves and Production in Nigeria

Nigeria's crude oil reserves and their estimated lifespan
Production capacity and output of Nigerian oil fields
Impact of production levels on the Nigerian economy
Chapter 5: Role of Refineries in the Oil and Gas Industry

Importance of refineries in processing crude oil into usable products
Overview of the refining process and key components of a refinery
Types of products derived from crude oil refining
Chapter 6: Overview of Refineries in Nigeria

History and development of oil refineries in Nigeria
List of major refineries in Nigeria and their locations
Capacity and operational status of Nigerian refineries
Chapter 7: Nigerian National Petroleum Corporation (NNPC)

Introduction to NNPC and its role in the Nigerian oil and gas industry
Relationship between NNPC and Nigerian refineries
Government policies and regulations governing NNPC and refineries
Chapter 8: Challenges Faced by Nigerian Refineries

Issues and challenges affecting the performance of Nigerian refineries
Maintenance and operational challenges
Impact of inadequate infrastructure and outdated technology
Chapter 9: Refinery Upgrades and Modernization Efforts

Initiatives and strategies to upgrade Nigerian refineries
Collaboration with international partners for technology transfer
Expected benefits of refinery modernization
Chapter 10: Refinery Operations and Processes

Detailed explanation of the refining process in Nigerian refineries
Primary refining processes: distillation, cracking, and reforming
Secondary processes: treating, blending, and storage
Chapter 11: Environmental Impact of Refineries in Nigeria

Environmental concerns associated with refinery operations
Air pollution and emissions control measures
Waste management and water pollution mitigation strategies
Chapter 12: Product Distribution and Marketing

Overview of the distribution network for refined petroleum products in Nigeria
Role of marketers, distributors, and retailers
Challenges and opportunities in the Nigerian petroleum product market
Chapter 13: Importation of Refined Petroleum Products

Reasons for Nigeria's reliance on imported petroleum products
Impacts of importation on the Nigerian economy
Government policies to encourage local refining and reduce importation
Chapter 14: Deregulation and Privatization of the Refinery Sector

Introduction to the deregulation and privatization efforts in Nigeria
Pros and cons of deregulation in the refining sector
Privatization plans for Nigerian refineries
Chapter 15: Foreign Investment in Nigerian Refineries

Role of foreign investment in the Nigerian refining sector
Joint ventures and partnerships with international oil companies
Benefits and challenges of foreign involvement in Nigerian refineries
Chapter 16: Emerging Trends in the Nigerian Refining Sector

Introduction to emerging trends in the Nigerian refining industry
Adoption of advanced technologies and automation
Integration of renewable energy sources in refining operations
Chapter 17: Government Incentives and Support for Refineries

Overview of government policies and incentives to promote refining activities
Tax breaks and investment incentives for refinery projects
Government support for research and development in the refining sector
Chapter 18: Refinery Maintenance and Turnaround

Importance of regular maintenance and turnaround activities
Planning and execution of refinery maintenance projects
Strategies to minimize downtime and optimize refinery performance
Chapter 19: Future Outlook for Nigerian Refineries

Prospects for the Nigerian refining sector in the coming years
Potential for increased domestic refining capacity
Role of refineries in Nigeria's energy transition plans
Chapter 20: Training and Capacity Building in the Refining Sector

Importance of training and capacity building for refinery personnel
Initiatives to improve technical skills and knowledge in refining operations
Collaboration with international training institutes and organizations
Chapter 21: Socio-economic Impact of Refineries in Nigeria

Contribution of refineries to employment generation
Impact of refineries on local communities and livelihoods
Corporate social responsibility initiatives by refinery operators
Chapter 22: Refinery Safety and Emergency Response

Safety measures and protocols in place at Nigerian refineries
Emergency response and preparedness for accidents and incidents
Regulatory framework for refinery safety in Nigeria
Chapter 23: Research and Development in the Refining Sector

Importance of research and development for innovation in refining processes
Collaboration between academia, industry, and research institutions
Areas of focus for R&D in the Nigerian refining sector
Chapter 24: Case Study: Successful Refinery Projects in Nigeria

Highlighting successful refinery projects in Nigeria
Factors contributing to their success
Lessons learned and best practices for future refinery projects
Chapter 25: Conclusion and Way Forward

Summary of key points covered in the article
Challenges and opportunities for the Nigerian refining sector
Recommendations for the future development of Nigerian refineries

Chapter 1: Introduction to Crude Oil and Refineries in Nigeria

Nigeria, located in West Africa, is known for its significant reserves of crude oil, making it one of the largest oil-producing countries in Africa. The discovery of oil in Nigeria in the 1950s transformed the nation's economy and has since played a pivotal role in its development.

Crude oil is a fossil fuel formed from organic matter over millions of years. It is a vital energy resource used in various sectors, including transportation, power generation, and industrial processes. In Nigeria, crude oil accounts for a significant portion of the country's export revenue and government earnings.

Refineries are essential facilities that process crude oil into different petroleum products such as gasoline, diesel, jet fuel, and various petrochemical feedstocks. These products are crucial for meeting domestic energy needs and for export, contributing to economic growth and development.

Chapter 2: Exploration and Production of Crude Oil in Nigeria

Nigeria's oil exploration and production activities began in 1956 when the Nigerian National Oil Corporation (now Nigerian National Petroleum Corporation or NNPC) was established. The country's oil industry experienced rapid growth, with major discoveries in oil fields such as Oloibiri, Bonny, Forcados, and Escravos.

Nigeria's oil reserves are mainly concentrated in the Niger Delta region, both onshore and offshore. The region is known for its geological formations that hold significant amounts of crude oil. Exploration activities involve seismic surveys, drilling wells, and reservoir analysis to identify and extract oil reserves.

Chapter 3: Types of Crude Oil Found in Nigeria

Nigeria produces different grades of crude oil, each with its unique characteristics. The main Nigerian crude oil grades include Bonny Light, Qua Iboe, Forcados, Brass River, and Escravos. These grades vary in terms of API gravity (a measure of oil density), sulfur content, viscosity, and other properties.

Bonny Light, for example, is a high-quality light crude oil with low sulfur content, making it desirable in the international market. Qua Iboe is another popular grade known for its lightness and low sulfur content. Forcados and Escravos, on the other hand, are heavier grades with higher sulfur content.

Chapter 4: Crude Oil Reserves and Production in Nigeria

Nigeria has substantial proven crude oil reserves estimated at around 37 billion barrels, making it one of the top oil reserve holders in Africa. The country's oil production has varied over the years due to factors such as fluctuating global oil prices, security challenges, and infrastructure limitations.

At its peak in the 1970s, Nigeria's oil production reached nearly 2.5 million barrels per day (bpd). However, production levels have fluctuated since then. In recent years, Nigeria has aimed to increase production capacity, targeting a production goal of 3 million bpd.

Chapter 5: Role of Refineries in the Oil and Gas Industry

Refineries play a crucial role in the oil and gas industry by converting crude oil into refined petroleum products. The refining process involves several stages, including distillation, conversion, treatment, and blending. The end products derived from refineries meet various energy and industrial needs.

Refined petroleum products such as gasoline, diesel, and aviation fuel are essential for transportation, while petrochemical feedstocks are used in manufacturing processes to produce plastics, fertilizers, and other products. Refineries also produce liquefied petroleum gas (LPG) for cooking and heating purposes.

Chapter 6: Overview of Refineries in Nigeria

Nigeria is home to several refineries that are crucial for meeting the country's demand for refined petroleum products. The major refineries in Nigeria include the Port Harcourt Refinery, Kaduna Refinery, and Warri Refinery. These refineries are operated by the NNPC through its subsidiary, the Nigerian Petroleum Refining Corporation (NPRC).

The Port Harcourt Refinery, located in Rivers State, has two separate refineries with a combined capacity of 210,000 bpd. The Kaduna Refinery, located in Kaduna State, has a capacity of 110,000 bpd, while the Warri Refinery, located in Delta State, has a capacity of 125,000 bpd.

Chapter 7: Nigerian National Petroleum Corporation (NNPC)

The Nigerian National Petroleum Corporation (NNPC) is the state oil corporation responsible for the exploration, production, and marketing of petroleum and petroleum products in Nigeria. It is involved in upstream (exploration and production), midstream (refining and pipeline operations), and downstream (marketing and distribution) activities.

NNPC plays a critical role in the management and oversight of Nigeria's oil and gas industry. It partners with international oil companies through production sharing contracts, joint ventures, and strategic alliances. NNPC also collaborates with international organizations and stakeholders to promote transparency, efficiency, and sustainability in the sector.

Chapter 8: Challenges Faced by Nigerian Refineries

Nigerian refineries have faced numerous challenges that have hindered their optimal performance. These challenges include inadequate maintenance, aging infrastructure, inadequate funding, and operational inefficiencies. As a result, the refineries have struggled to meet domestic demand for petroleum products, leading to increased reliance on imports.

Maintenance and operational challenges have been a significant factor contributing to the poor performance of Nigerian refineries. Regular maintenance is crucial to ensure equipment reliability and efficiency. However, due to financial constraints and technical limitations, refineries have faced difficulties in carrying out timely maintenance activities.

Chapter 9: Refinery Upgrades and Modernization Efforts

To address the challenges faced by Nigerian refineries, various initiatives have been undertaken to upgrade and modernize these facilities. The aim is to enhance their operational efficiency, increase processing capacity, and improve product quality.

One such initiative is the Refinery Rehabilitation and Upgrading Program, which focuses on refurbishing and modernizing the existing refineries. This program involves partnerships with international firms to provide technical expertise, funding, and project management support. The goal is to revamp the refineries and enable them to operate at optimal levels.

Chapter 10: Refinery Operations and Processes

Refineries operate through a series of complex processes that transform crude oil into different petroleum products. The primary refining processes include distillation, cracking, and reforming, while secondary processes involve treating, blending, and storage.

Distillation is the initial step, where crude oil is heated and separated into various fractions based on their boiling points. These fractions include gasoline, diesel, kerosene, and heavier components like residual fuel oil. Cracking involves breaking down larger hydrocarbon molecules into smaller ones to maximize the yield of valuable products, such as gasoline. Reforming is a process that enhances the octane rating of gasoline by rearranging hydrocarbon molecules.

Chapter 11: Environmental Impact of Refineries in Nigeria

Refinery operations can have environmental impacts, including air pollution, water pollution, and waste generation. These impacts arise from the combustion of fossil fuels, release of greenhouse gases, and discharge of effluents and waste products.

To mitigate environmental concerns, Nigerian refineries have implemented measures such as the installation of emission control systems, wastewater treatment facilities, and solid waste management protocols. These measures aim to minimize air emissions, reduce water pollution, and ensure proper disposal of waste materials.

Chapter 12: Product Distribution and Marketing

Refined petroleum products derived from Nigerian refineries are distributed and marketed through a network of marketers, distributors, and retailers. The distribution infrastructure includes pipelines, storage depots, and loading terminals, facilitating the transportation of products to various regions within Nigeria.

Marketers and distributors play a crucial role in product distribution, ensuring that petroleum products reach end consumers efficiently. They manage logistics, supply chain operations, and retail outlets across the country. Retailers, such as fuel stations and industrial consumers, provide direct access to consumers for their petroleum product needs.

Chapter 13: Importation of Refined Petroleum Products

Nigeria has historically relied on the importation of refined petroleum products to meet domestic demand. Despite being an oil-producing country, insufficient refining capacity and operational challenges have led to the need for imports.

The importation of refined petroleum products has several implications for the Nigerian economy. It places a significant financial burden on the country, as it entails the expenditure of foreign exchange reserves to purchase these products. It also exposes the country to fluctuations in global oil prices and supply disruptions.

To address this reliance on imports, the Nigerian government has implemented policies to incentivize local refining and reduce importation. These policies aim to attract investments in refinery projects, increase refining capacity, and promote self-sufficiency in petroleum product supply.

Chapter 14: Deregulation and Privatization of the Refinery Sector

In recent years, Nigeria has taken steps towards deregulating and privatizing the refinery sector. Deregulation involves reducing or eliminating government control over petroleum product pricing, allowing market forces to determine prices. Privatization, on the other hand, involves transferring ownership and management control of refineries to private entities.

Deregulation and privatization aim to improve the efficiency and competitiveness of the refining sector. By allowing market dynamics to dictate prices, it encourages investment in refineries and promotes fair competition. Privatization seeks to attract private sector expertise and capital to enhance the performance and operations of refineries.

Chapter 15: Foreign Investment in Nigerian Refineries

Foreign investment has played a significant role in the Nigerian refining sector. International oil companies have partnered with the Nigerian government through joint ventures and production-sharing contracts to explore and produce crude oil. These partnerships have facilitated the transfer of technology, expertise, and investment in the refining sector.

Foreign direct investment (FDI) has also been attracted to the Nigerian refining sector through partnerships, acquisitions, and collaborations. International firms have entered into agreements with Nigerian entities to revamp existing refineries or construct new ones. This foreign investment brings capital, technical know-how, and best practices to the Nigerian refining industry.

Chapter 16: Emerging Trends in the Nigerian Refining Sector

The Nigerian refining sector is witnessing emerging trends driven by technological advancements and evolving energy landscape. These trends include the adoption of advanced technologies, automation, and integration of renewable energy sources.

Advanced technologies, such as advanced process control systems and catalysts, are being employed to improve refinery efficiency and product quality. Automation and digitalization are increasingly being implemented to optimize operations, reduce costs, and enhance safety in refineries.

Integration of renewable energy sources, such as solar power and biofuels, is gaining attention in the refining sector. This integration aims to diversify the energy mix, reduce carbon emissions, and enhance sustainability in refinery operations.

Chapter 17: Government Incentives and Support for Refineries

The Nigerian government has introduced various policies, incentives, and support mechanisms to promote the growth and development of refineries. These initiatives aim to attract investments, improve operational efficiency, and increase domestic refining capacity.

Government incentives include tax breaks, duty waivers on imported equipment, and investment guarantees for refinery projects. The government also provides support through policy frameworks, regulatory reforms, and infrastructure development.

Furthermore, the government collaborates with industry stakeholders, research institutions, and international organizations to foster innovation, research, and development in the refining sector.

Chapter 18: Refinery Maintenance and Turnaround

Maintenance and turnaround activities are critical for ensuring the reliability and optimal performance of refineries. Regular maintenance involves routine inspections, repairs, and replacement of equipment, while turnarounds are major shutdowns for comprehensive maintenance and upgrades.

Refinery maintenance and turnaround projects require meticulous planning, coordination, and skilled workforce. They involve activities such as equipment inspections, cleaning, repair or replacement of components, and performance testing.

Efficient maintenance and turnaround practices help minimize unplanned shutdowns, optimize production capacity, and extend the lifespan of refinery assets.

Chapter 19: Future Outlook for Nigerian Refineries

The future outlook for Nigerian refineries is influenced by several factors, including government policies, investments, and technological advancements. Efforts to revamp existing refineries, increase refining capacity, and reduce importation are expected to shape the sector's trajectory.

Revitalization programs, such as the Refinery Rehabilitation and Upgrading Program, aim to improve the operational efficiency and reliability of existing refineries. These efforts, combined with investments from both domestic and foreign sources, can enhance Nigeria's refining capacity.

Furthermore, the integration of advanced technologies and the adoption of sustainable practices will likely play a significant role in the future of Nigerian refineries. Embracing cleaner and more efficient processes, diversifying the energy mix, and meeting environmental standards will be crucial for the long-term sustainability of the sector.

Chapter 20: Training and Capacity Building in the Refining Sector

Training and capacity building are vital for developing skilled personnel and enhancing technical capabilities in the refining sector. Nigeria recognizes the importance of investing in human capital to drive innovation, operational excellence, and sustainability in refineries.

Training programs focus on technical skills development, safety protocols, environmental management, and operational best practices. These programs are conducted in collaboration with international training institutes, industry associations, and educational institutions.

Capacity building efforts also involve knowledge sharing, research collaboration, and technology transfer to equip the Nigerian refining sector with the expertise and capabilities necessary to meet industry challenges and seize opportunities.

Chapter 21: Socio-economic Impact of Refineries in Nigeria

Refineries in Nigeria have significant socio-economic impacts on the country. They contribute to employment generation, foster economic growth, and support local communities.

Refinery operations create direct and indirect employment opportunities, ranging from skilled technicians and engineers to support staff and service providers. The presence of refineries also stimulates economic activities in the surrounding areas, such as the establishment of ancillary industries, logistics services, and retail businesses.

Refinery operators often engage in corporate social responsibility initiatives, including community development projects, education and healthcare programs, and environmental conservation efforts. These initiatives aim to improve the quality of life for communities living near refineries and foster positive relationships between operators and local stakeholders.

Chapter 22: Refinery Safety and Emergency Response

Safety is a top priority in refinery operations due to the potential hazards associated with handling and processing crude oil and petroleum products. Refineries implement robust safety protocols, training programs, and emergency response plans to ensure the protection of personnel, facilities, and the surrounding environment.

Safety measures include the implementation of comprehensive safety management systems, adherence to international safety standards, regular inspections, and safety audits. Refineries also conduct regular drills and exercises to test emergency response capabilities and ensure preparedness for incidents such as fires, leaks, or accidents.

Regulatory bodies, such as the Department of Petroleum Resources (DPR) in Nigeria, enforce safety regulations and monitor compliance with industry standards to mitigate risks and promote a safe working environment in refineries.

Chapter 23: Research and Development in the Refining Sector

Research and development (R&D) play a crucial role in driving innovation, efficiency, and sustainability in the refining sector. R&D efforts focus on improving process technologies, developing cleaner and more efficient refining methods, and optimizing product quality.

Collaboration between industry, academia, and research institutions is instrumental in fostering R&D in the refining sector. Partnerships with universities, research centers, and technology providers facilitate knowledge exchange, joint research projects, and the development of innovative solutions for refining challenges.

Areas of focus for R&D in the Nigerian refining sector include process optimization, catalyst development, energy efficiency, environmental impact mitigation, and the utilization of alternative and renewable feedstocks. R&D investments contribute to the long-term competitiveness and viability of Nigerian refineries.

Chapter 24: Case Study: Successful Refinery Projects in Nigeria

Examining successful refinery projects in Nigeria provides insights into factors that contribute to their success and offers valuable lessons for future endeavors. One such example is the Dangote Refinery and Petrochemical Complex, currently under construction in Lagos.

The Dangote Refinery is set to be the largest single-train refinery in the world, with a refining capacity of 650,000 bpd. It aims to address Nigeria's refining capacity challenges, reduce the reliance on imports, and boost the production of petroleum products for both domestic consumption and export.

The success of the Dangote Refinery project can be attributed to factors such as strong leadership, strategic partnerships, access to funding, efficient project management, adoption of advanced technologies, and a commitment to environmental sustainability. Lessons learned from this project can guide future refinery projects in Nigeria.

Chapter 25: Conclusion and Way Forward

In conclusion, crude oil and refineries have played a significant role in Nigeria's economy, providing revenue, employment, and energy resources. Nigerian refineries have faced challenges, including maintenance issues, operational inefficiencies, and reliance on imported petroleum products.

To overcome these challenges and optimize refinery operations, efforts are underway to revamp existing refineries, attract investments, and adopt advanced technologies. The future of Nigerian refineries lies in increasing refining capacity, improving product quality, and integrating sustainable practices.

Training and capacity building, safety protocols, and research and development are crucial for the long-term success of the refining sector. Collaborations between industry, academia, and research institutions will foster innovation, enhance technical capabilities, and support the growth of Nigerian refineries.

By prioritizing modernization, sustainability, and self-sufficiency, Nigeria can further strengthen its refining sector, reduce import dependency, and leverage its crude oil resources for economic growth and development.


Featured books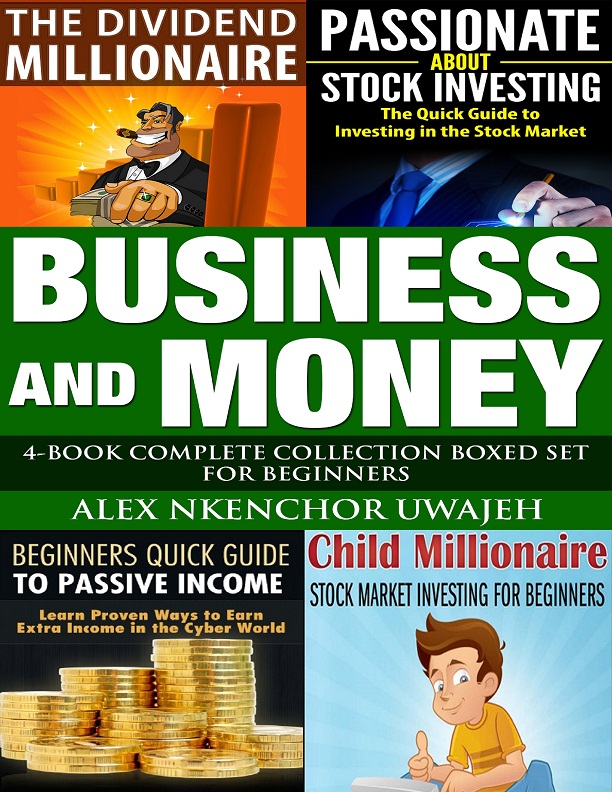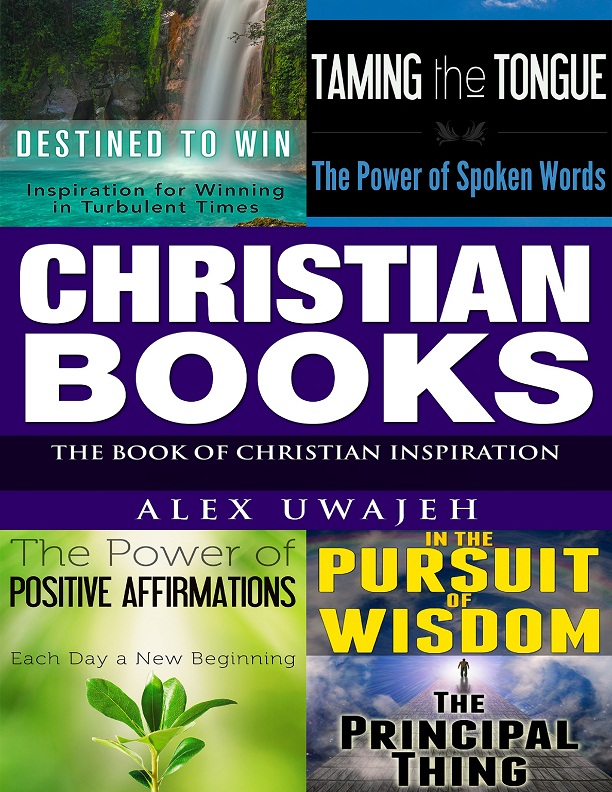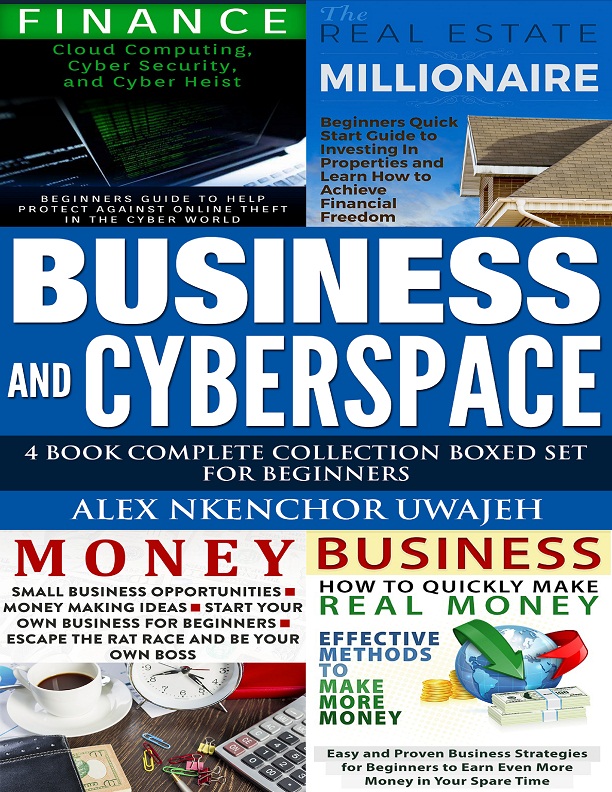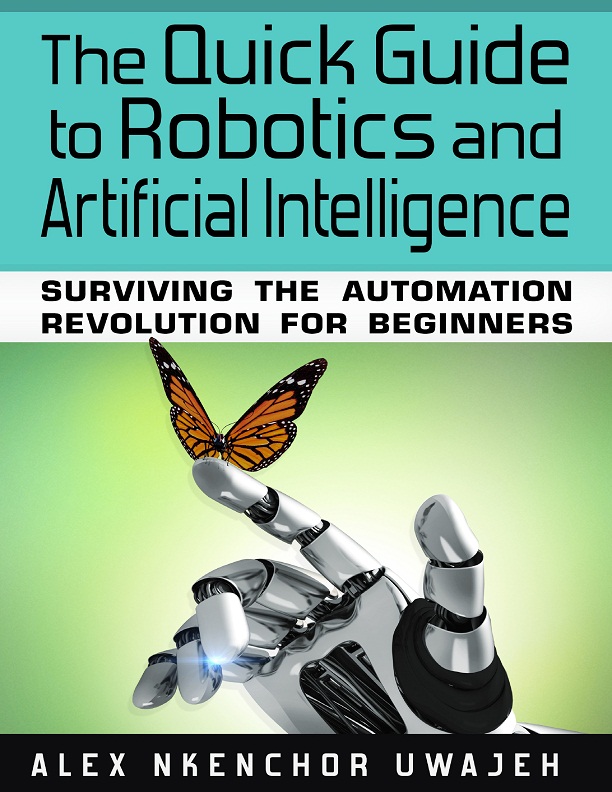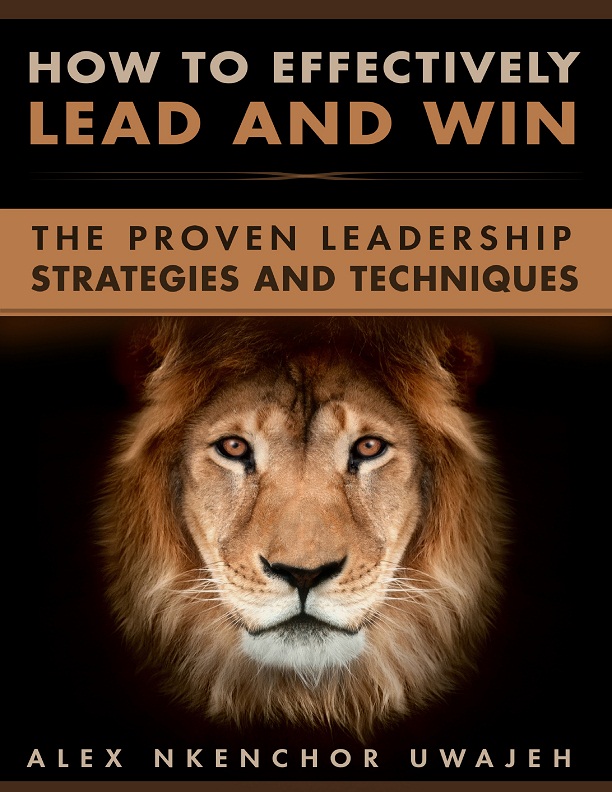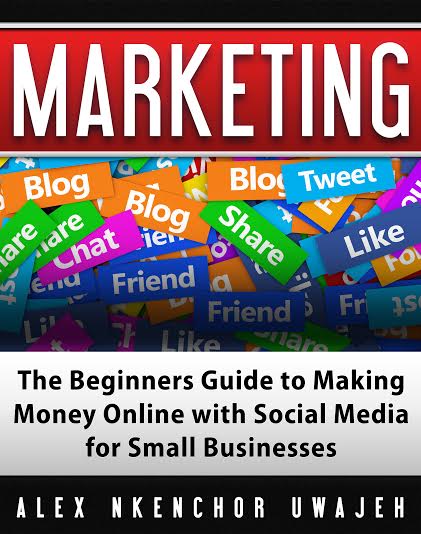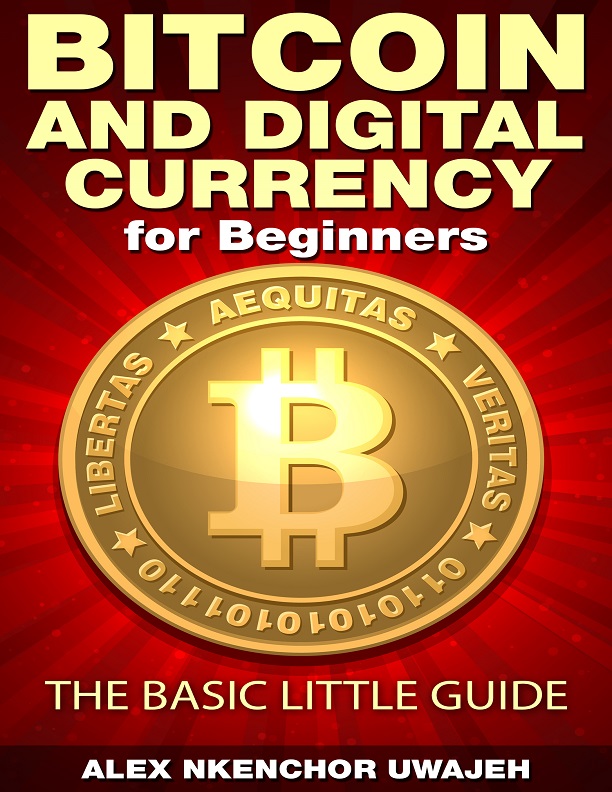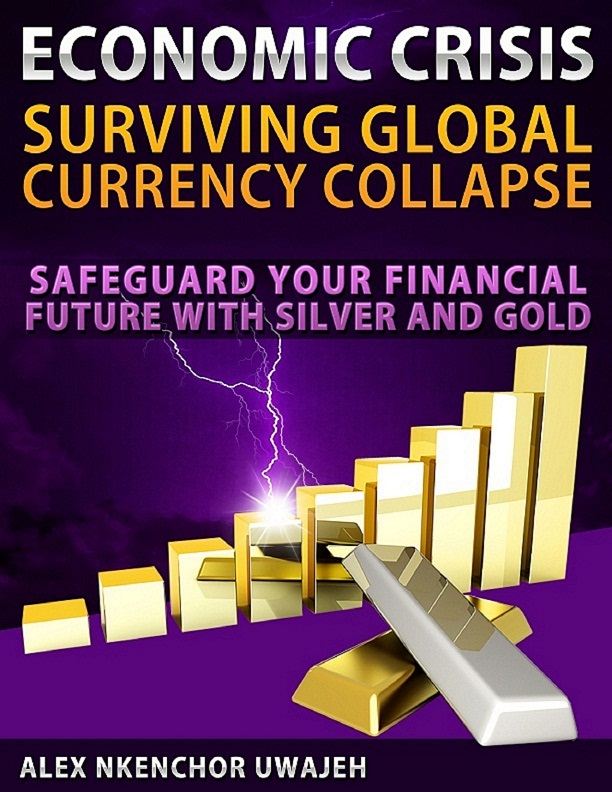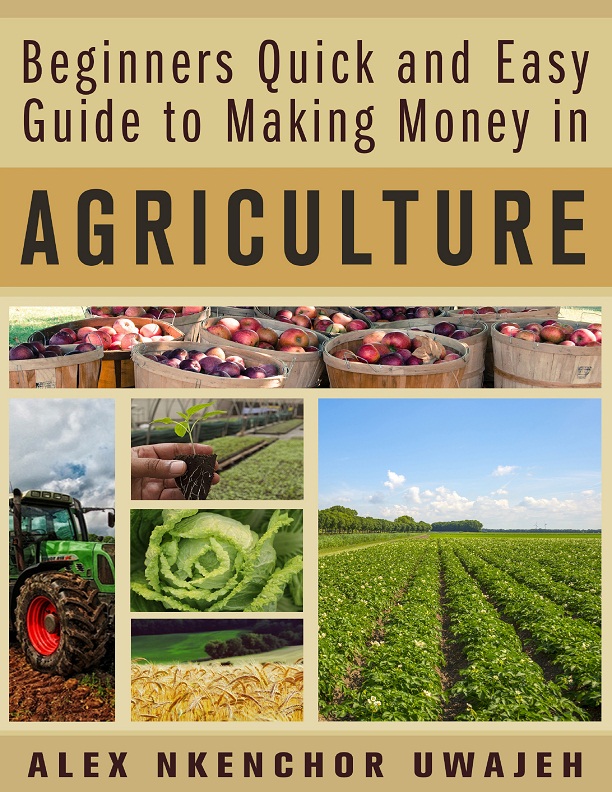 Browse my Google Playstore Books
Want Audible Audio Books? Start Listening Now, 30 Days Free