Helpful Articles





Crypto in the Entertainment Industry: From Music to Movies


Chapter 1: Introduction to Crypto and Entertainment

Definition of cryptocurrencies and blockchain technology
Overview of the entertainment industry's evolution with technological advancements
Chapter 2: Early Adoption of Crypto in the Entertainment Sector

Early experiments and initiatives in integrating crypto in entertainment
Pioneering projects and their impact on the industry
Chapter 3: Tokenization of Music Rights

Exploring how blockchain facilitates the tokenization of music rights
Benefits for artists, labels, and consumers
Chapter 4: Decentralized Music Distribution Platforms

Analysis of decentralized platforms that enable artists to release music directly to fans
Redefining the music distribution model
Chapter 5: NFTs: Revolutionizing Digital Ownership in Arts and Collectibles

Understanding Non-Fungible Tokens (NFTs) and their relevance in the entertainment sector
Notable NFT art and collectible projects
Chapter 6: NFTs in the Film Industry

How NFTs are being used to tokenize movie memorabilia and collectibles
NFTs as a new way to fund and support film projects
Chapter 7: Crypto and Gaming: A Lucrative Combination

The synergy between cryptocurrencies and the gaming industry
Play-to-earn models and their potential impact
Chapter 8: Blockchain-Based Ticketing Systems

Eliminating ticket fraud and scalping with blockchain-powered ticketing solutions
Improving the fan experience through increased transparency
Chapter 9: Copyright and Intellectual Property Protection

Addressing copyright issues and piracy concerns in the digital age with blockchain
Smart contracts for managing intellectual property rights
Chapter 10: Cryptocurrency Payments in Entertainment

Adoption of cryptocurrencies for ticket purchases, merchandise, and subscriptions
Challenges and opportunities for businesses and consumers
Chapter 11: Crypto-Funded Film and TV Productions

Examining the rise of crypto-backed film and TV projects
The role of Initial Coin Offerings (ICOs) and Security Token Offerings (STOs)
Chapter 12: Blockchain in Film Financing and Royalty Payments

Decentralized film financing models using blockchain technology
Transparent royalty payments for actors, directors, and crew
Chapter 13: Crypto in Celebrity Endorsements and Influencer Marketing

How celebrities and influencers are engaging with cryptocurrencies
Impact of endorsements on the crypto market and vice versa
Chapter 14: Smart Contracts for Creative Collaboration

Utilizing smart contracts to streamline creative collaborations between artists
Ensuring fair compensation and credit sharing
Chapter 15: Challenges and Risks of Crypto in Entertainment

Regulatory hurdles and legal complexities
Security concerns and potential vulnerabilities
Chapter 16: The Future of Crypto in Music Streaming

Disrupting the music streaming industry with blockchain technology
Decentralized music streaming platforms on the rise
Chapter 17: Gaming and Metaverse Economies

Exploring the concept of the metaverse and its connection to cryptocurrencies
Virtual real estate and digital assets in virtual worlds
Chapter 18: Tokenization of Movie Production Rights

How blockchain enables fractional ownership of film rights
Democratizing investment opportunities in the film industry
Chapter 19: Augmented Reality and Crypto Integration

AR applications that leverage blockchain and cryptocurrencies
Enhancing user experiences in entertainment and beyond
Chapter 20: Gaming and Esports Sponsorships with Crypto

The growing trend of crypto companies sponsoring esports teams and events
Benefits and challenges for both parties
Chapter 21: Education and Awareness on Crypto in Entertainment

The importance of educating artists, creators, and consumers about cryptocurrencies
Initiatives to promote responsible use and investment
Chapter 22: Mainstream Adoption of Crypto in Entertainment

Factors driving widespread adoption of cryptocurrencies in the industry
Impact on traditional entertainment institutions
Chapter 23: Ethical Considerations in Crypto Integration

Ethical dilemmas surrounding crypto adoption in entertainment
Balancing innovation with social responsibility
Chapter 24: Collaboration between Crypto Projects and Entertainment Brands

Partnerships and collaborations between crypto projects and established entertainment brands
Advantages and challenges of such alliances
Chapter 25: Conclusion and Future Outlook

Chapter 1: Introduction to Crypto and Entertainment

The entertainment industry has always been at the forefront of adopting cutting-edge technologies to enhance its offerings and reach a wider audience. In recent years, the emergence of cryptocurrencies and blockchain technology has brought about a paradigm shift in the way the entertainment sector operates.

Crypto, short for cryptocurrencies, refers to digital or virtual currencies that use cryptography for security and operate independently of a central authority, such as a government or financial institution. Bitcoin, the first cryptocurrency, was introduced in 2009, and since then, numerous other cryptocurrencies have been created, each with its unique features and use cases.

Blockchain technology, on the other hand, serves as the underlying infrastructure for most cryptocurrencies. It is a decentralized and distributed ledger system that records transactions across multiple computers in a secure and transparent manner. Blockchain's immutability and transparency have proven to be invaluable for various industries, including entertainment.

Chapter 2: Early Adoption of Crypto in the Entertainment Sector

The entertainment industry has been an early adopter of crypto and blockchain technology. One of the first use cases was seen in the music sector, where artists and musicians started accepting cryptocurrency payments for their music and merchandise. This shift allowed them to bypass traditional payment systems, reduce transaction fees, and gain more control over their earnings.

Furthermore, some visionary musicians experimented with issuing their tokens or cryptocurrencies, providing fans with unique opportunities and access to exclusive content, events, or interactions. This tokenization of the fan experience empowered artists to foster deeper connections with their supporters while raising funds for future projects.

Chapter 3: Tokenization of Music Rights

Tokenization of music rights refers to the process of representing ownership or usage rights of music assets on the blockchain in the form of tokens. These tokens can be bought, sold, or traded, allowing artists and music rights holders to monetize their work more efficiently. Instead of relying on complex licensing agreements, blockchain-based music rights management enables direct and transparent transactions between creators and consumers.

Through tokenization, artists can retain more significant control over their music, negotiate fairer revenue-sharing models, and receive instant micropayments whenever their music is streamed or used. Additionally, music enthusiasts can support their favorite artists directly, knowing that their contributions directly benefit the creators.

Chapter 4: Decentralized Music Distribution Platforms

Decentralized music distribution platforms have emerged as a disruptive force in the music industry. Traditional music distribution models often favor major record labels, leaving independent artists with limited exposure and earnings. However, blockchain-based platforms offer a more equitable approach.

These platforms allow artists to upload their music directly, eliminating the need for intermediaries. Smart contracts manage royalty payments, ensuring that artists receive their fair share of revenue automatically. Moreover, music lovers can discover a broader range of artists and genres, fostering a more diverse and vibrant music ecosystem.

Chapter 5: NFTs: Revolutionizing Digital Ownership in Arts and Collectibles

Non-Fungible Tokens (NFTs) have revolutionized the concept of digital ownership, enabling the tokenization of unique assets on the blockchain. In the entertainment industry, NFTs have gained immense popularity, especially in the realm of digital art and collectibles.

NFTs provide proof of ownership and authenticity for digital artworks, music albums, movie clips, and other digital assets. Artists can mint their works as NFTs, creating scarcity and unique ownership opportunities for collectors. NFT marketplaces have flourished, hosting auctions and sales of digital collectibles, fetching staggering prices for rare and sought-after items.

Chapter 6: NFTs in the Film Industry

The film industry has also embraced NFTs to tokenize movie memorabilia, rare behind-the-scenes footage, and exclusive content. Studios and filmmakers leverage NFTs to reward early supporters and backers of movie projects, granting them access to limited edition merchandise or exclusive experiences related to the film.

Additionally, NFTs offer an innovative way to fund film projects through tokenized ownership of film assets. Investors can hold NFTs representing shares in a film's potential revenue, streamlining the investment process and democratizing funding opportunities in the film industry.

Chapter 7: Crypto and Gaming: A Lucrative Combination

The intersection of crypto and gaming has resulted in a mutually beneficial relationship. Gaming has become a significant driver of cryptocurrency adoption, as players embrace crypto as in-game currencies or rewards. Gamers can earn cryptocurrencies through gameplay, and some games have even introduced play-to-earn models, where players can generate income by participating in the game economy.

On the other hand, crypto enthusiasts have shown interest in blockchain-based games, where in-game assets are tokenized as NFTs. This allows players to truly own their virtual items, buying, selling, or trading them outside the game's ecosystem.

Chapter 8: Blockchain-Based Ticketing Systems

The entertainment industry has long struggled with ticket fraud and scalping, leading to frustrated fans and reduced revenue for artists and organizers. Blockchain-based ticketing systems offer a promising solution to these issues.

By issuing tickets as blockchain-based tokens, ticket sales can be securely recorded on the blockchain, making them traceable and tamper-proof. This transparency reduces the risk of counterfeiting and ensures that fans are buying authentic tickets. Moreover, smart contracts can enable dynamic pricing, ensuring that tickets are sold at fair market value.

Chapter 9: Copyright and Intellectual Property Protection

Intellectual property protection is a crucial concern in the entertainment industry. With digital content being easily copied and distributed, creators often face challenges in safeguarding their copyright. Blockchain's immutability and transparency provide a potential solution.

Smart contracts can be utilized to manage copyright information and automatically enforce licensing agreements. When someone uses copyrighted content, the smart contract can trigger royalty payments to the copyright holder, ensuring fair compensation and reducing the risk of piracy.

Chapter 10: Cryptocurrency Payments in Entertainment

Cryptocurrencies are increasingly being accepted as payment methods in various segments of the entertainment industry. Major music streaming platforms, movie theaters, and online merchandise stores are starting to incorporate cryptocurrencies into their payment options.

Accepting cryptocurrencies brings benefits such as lower transaction fees, faster international transactions, and reduced dependency on traditional banking systems. Consumers also appreciate the anonymity and security that cryptocurrencies offer for online purchases.

Chapter 11: Crypto-Funded Film and TV Productions

The decentralized nature of cryptocurrencies allows for novel methods of funding film and TV productions. Some projects have turned to Initial Coin Offerings (ICOs) or Security Token Offerings (STOs) to raise funds from a global pool of investors.

Investors purchase project-specific tokens that represent a share in the potential success of the film or TV show. If the project succeeds, investors can enjoy a return on their investment in the form of cryptocurrency or other rewards. This method of funding offers a new level of financial inclusivity and opportunity for filmmakers and producers.

Chapter 12: Blockchain in Film Financing and Royalty Payments

Traditional film financing models involve complex agreements and intermediaries, leading to delays in royalty payments for actors, directors, and crew members. Blockchain technology streamlines the distribution of royalties through transparent and automated smart contracts.

By tracking revenue streams and contractual obligations on the blockchain, royalties can be instantly and accurately distributed to all stakeholders involved in the production. This enhances trust and fairness within the industry and fosters better relationships between creatives and production companies.

Chapter 13: Crypto in Celebrity Endorsements and Influencer Marketing

Cryptocurrencies and blockchain technology have attracted the attention of celebrities and influencers, leading to increased endorsements and collaborations. Prominent figures from the entertainment world have publicly endorsed various crypto projects, contributing to the mainstream adoption of cryptocurrencies.

Similarly, influencers with large followings have started promoting crypto-related products and services to their audiences, leading to increased interest and investments in the crypto market. However, the endorsement space remains controversial, as regulations and ethical considerations come into play.

Chapter 14: Smart Contracts for Creative Collaboration

Collaborative projects in the entertainment industry often involve multiple parties with varying degrees of contribution and creative input. Smart contracts can be utilized to facilitate and automate the payment and credit-sharing processes in these collaborations.

Through predefined terms in smart contracts, revenue from a project can be automatically distributed among contributors based on their agreed-upon percentages. This transparent system ensures that all parties receive their fair share without relying on intermediaries or potential disputes.

Chapter 15: Challenges and Risks of Crypto in Entertainment

While the integration of crypto and blockchain technology in the entertainment industry offers exciting possibilities, it also presents several challenges and risks. Regulatory uncertainty is one of the most significant concerns, as governments worldwide grapple with how to regulate cryptocurrencies and their applications.

Security is another critical issue. Hacks and scams in the crypto space can have severe consequences for artists, fans, and investors. The volatility of cryptocurrency prices is also a risk, affecting the revenue generated from crypto-based ventures.

Chapter 16: The Future of Crypto in Music Streaming

Music streaming platforms have become a dominant force in the music industry, but they face criticism for their royalty payout structures. Blockchain-based music streaming platforms offer an alternative that aims to address these issues.

By tokenizing music streams and distributing micropayments to artists in real-time, blockchain-based platforms can ensure fair compensation for artists based on their actual listener engagement. This model empowers artists while giving fans a more direct and meaningful way to support their favorite musicians.

Chapter 17: Gaming and Metaverse Economies

As virtual worlds and the concept of the metaverse gain traction, cryptocurrencies are playing a pivotal role in shaping these digital economies. Virtual real estate, assets, and in-game currencies are being tokenized, allowing players to buy, sell, and trade them using cryptocurrencies.

The metaverse represents a convergence of entertainment, gaming, and social interactions, creating vast economic ecosystems. The potential for virtual economies powered by cryptocurrencies is vast, and it opens up opportunities for cross-platform interactions and immersive experiences.

Chapter 18: Tokenization of Movie Production Rights

Tokenization extends beyond music and art into the realm of film production. Investors can participate in a film's success by holding tokens representing ownership rights or revenue shares. This fractional ownership model democratizes film investment, enabling a broader range of people to support and participate in the film industry.

Moreover, the use of blockchain-based governance models allows token holders to have a say in decision-making processes related to the production. This increased involvement can foster a more engaged and committed community around a film project.

Chapter 19: Augmented Reality and Crypto Integration

Augmented reality (AR) applications have begun exploring the integration of cryptocurrencies and blockchain technology. AR experiences can be tokenized and traded as NFTs, adding a layer of ownership and exclusivity to digital overlays.

Crypto-powered AR applications can also enable creators to monetize their AR content directly. For instance, artists and brands can sell limited edition AR filters or experiences, with ownership represented by NFTs.

Chapter 20: Gaming and Esports Sponsorships with Crypto

Esports has grown into a billion-dollar industry, attracting a massive audience worldwide. Crypto companies have recognized the marketing potential of sponsoring esports teams and events.

Crypto sponsorships often involve exclusive giveaways, NFT drops, or crypto prizes for event winners. The partnership between crypto and esports not only promotes the cryptocurrency but also enhances engagement and excitement for esports enthusiasts.

Chapter 21: Education and Awareness on Crypto in Entertainment

With the fast-paced evolution of crypto and blockchain technology, education and awareness are critical components for the responsible integration of these technologies in the entertainment industry.

Initiatives aimed at educating artists, creators, and consumers about the basics of cryptocurrencies, blockchain technology, and best practices for security and investment can help mitigate risks and foster a more informed and responsible crypto community in entertainment.

Chapter 22: Mainstream Adoption of Crypto in Entertainment

As crypto adoption gains momentum across various industries, the entertainment sector is poised for significant growth. Mainstream adoption will likely be fueled by collaborations between established entertainment brands and crypto projects, enhancing exposure and credibility.

The growing interest of celebrities and influencers in crypto, along with the development of user-friendly applications, will also contribute to the broader acceptance and usage of cryptocurrencies in the entertainment world.

Chapter 23: Ethical Considerations in Crypto Integration

The integration of cryptocurrencies in the entertainment industry raises ethical considerations that must be carefully addressed. The crypto market's volatility and potential for speculation may expose fans and artists to financial risks if not managed responsibly.

Moreover, the endorsement of crypto projects by celebrities and influencers should adhere to ethical guidelines to avoid promoting potentially fraudulent or high-risk investments.

Chapter 24: Collaboration between Crypto Projects and Entertainment Brands

Collaborations between crypto projects and established entertainment brands can create synergies that benefit both parties. Crypto projects gain exposure to a broader audience, while entertainment brands can tap into the growing crypto community.

However, successful collaborations require a deep understanding of the respective industries and their audiences. Authenticity and alignment between the brand values are crucial to building trust and credibility in such partnerships.

Chapter 25: Conclusion and Future Outlook

The integration of cryptocurrencies and blockchain technology in the entertainment industry has proven to be a transformative force. From tokenization of music rights to the rise of NFTs and crypto-fueled gaming, various aspects of the entertainment sector have experienced disruption and innovation.

As the technology continues to evolve and mature, it is essential for stakeholders in the entertainment industry to navigate the challenges and embrace the opportunities that crypto presents. Responsible adoption, coupled with education and awareness, will be vital in realizing the full potential of crypto in entertainment, shaping a more inclusive, transparent, and vibrant creative ecosystem for artists and consumers alike.


Featured books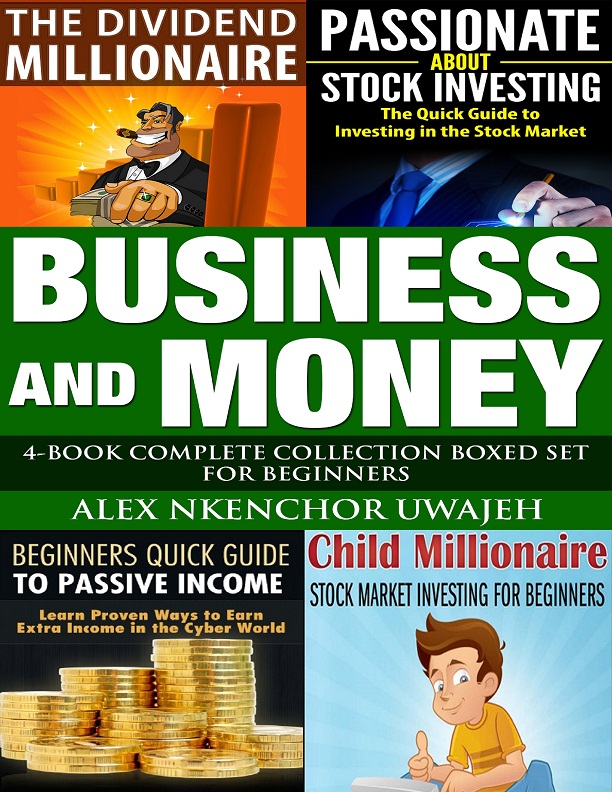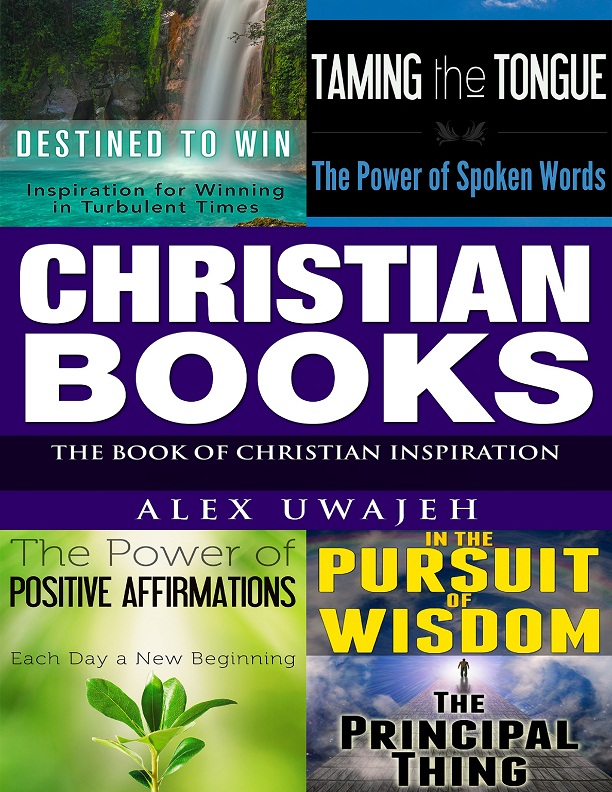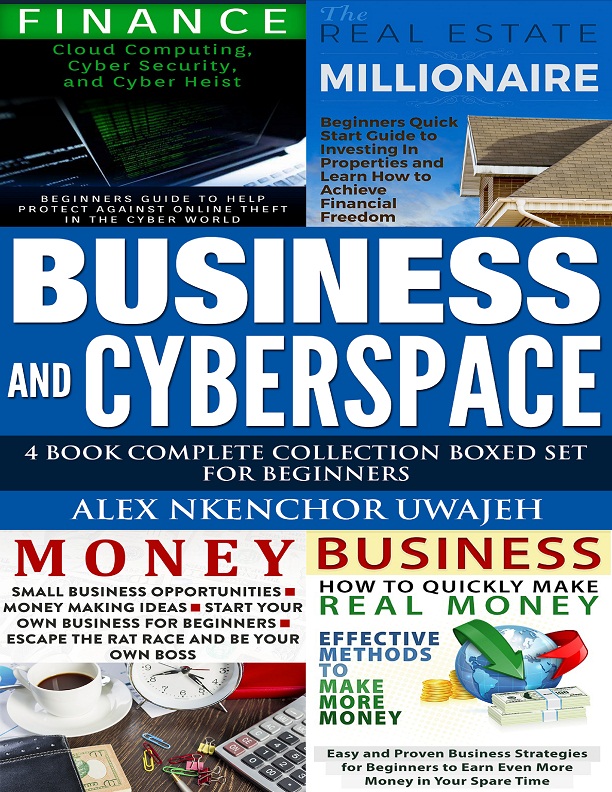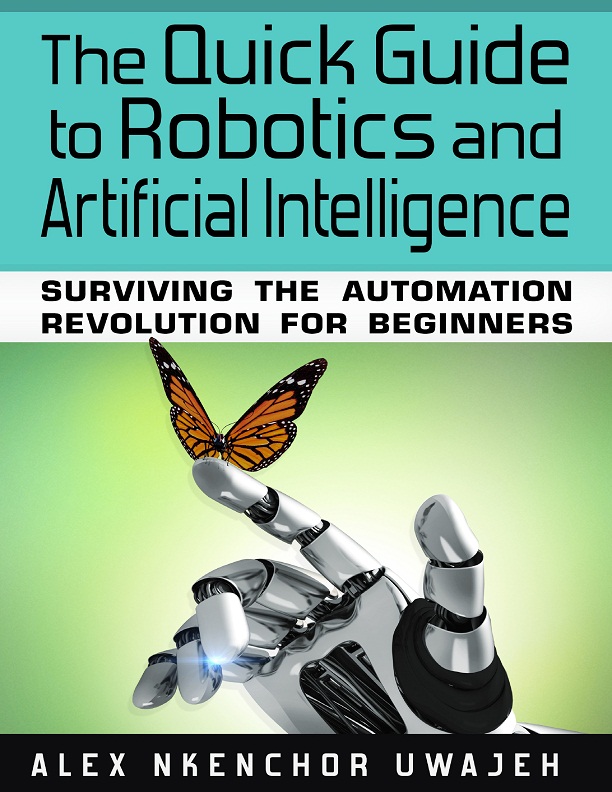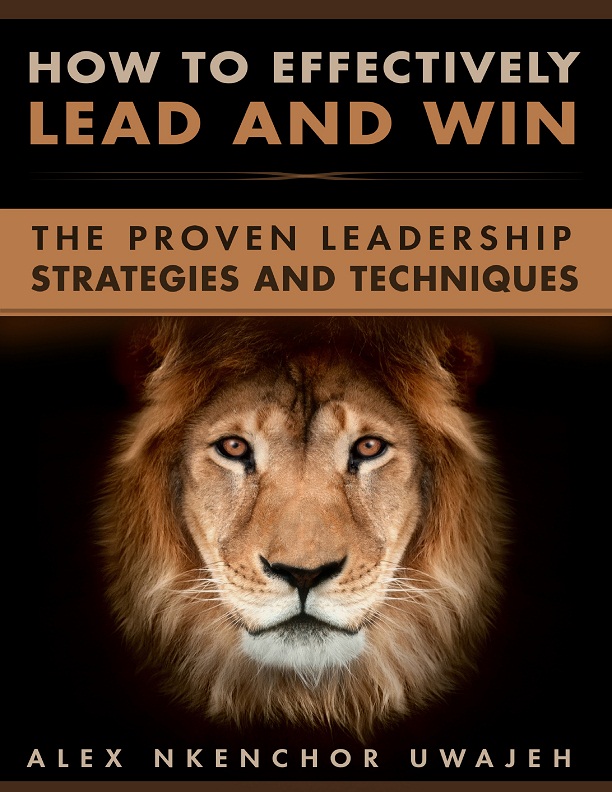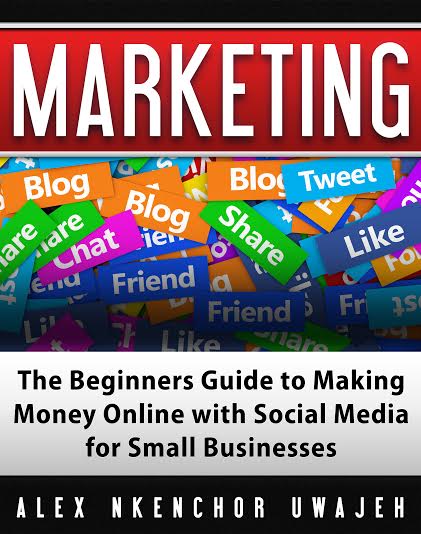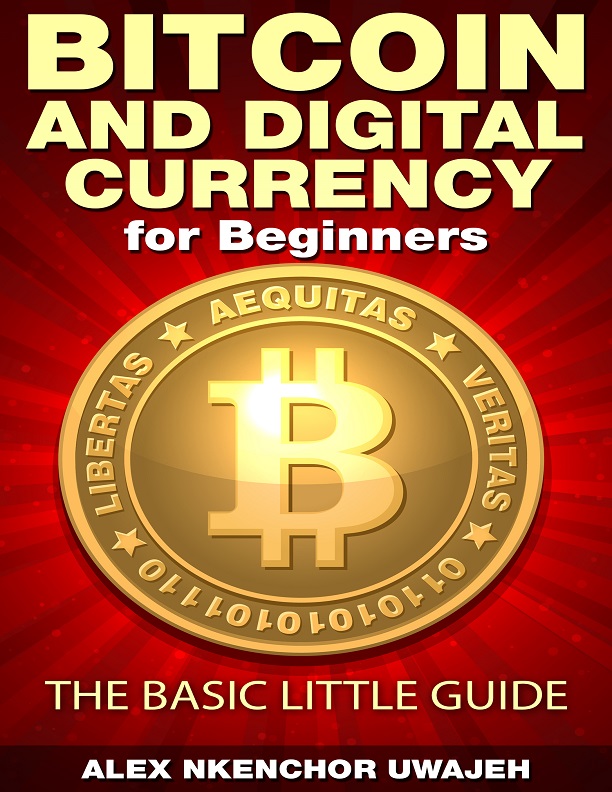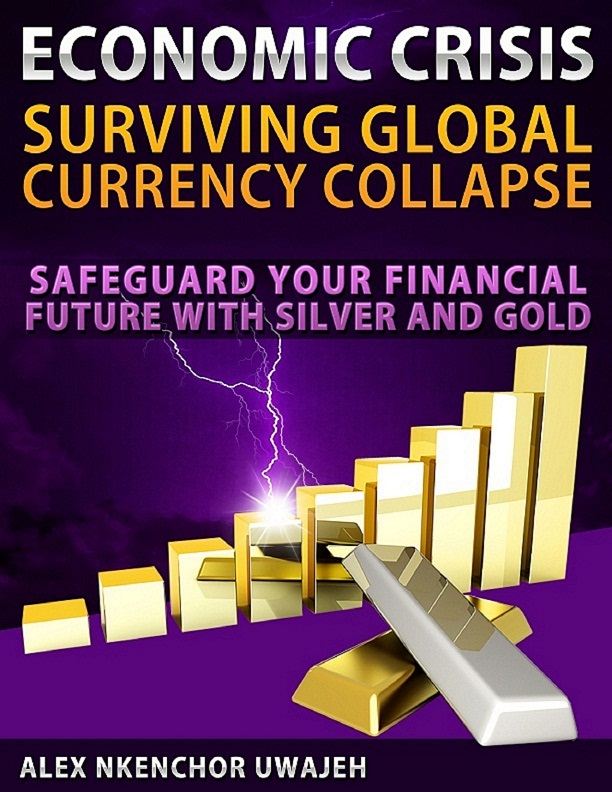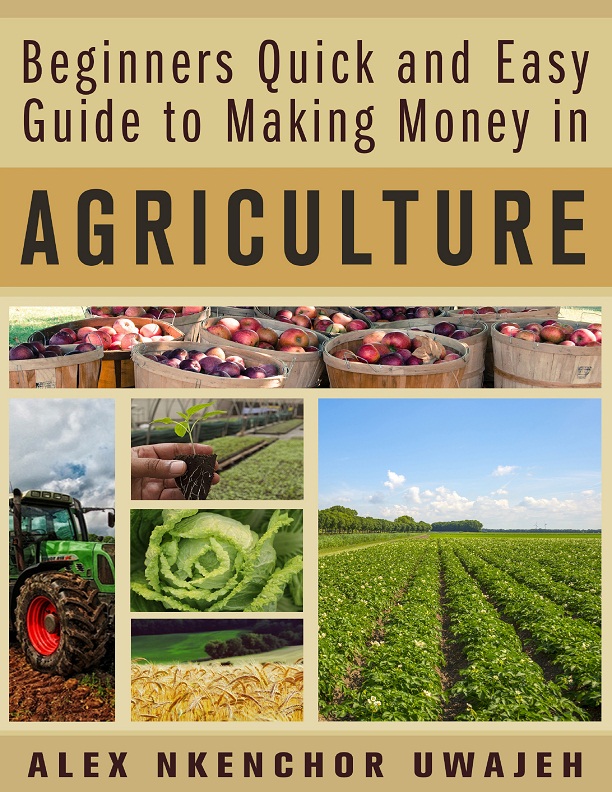 Browse my Google Playstore Books
Want Audible Audio Books? Start Listening Now, 30 Days Free