Helpful Articles




Genetically Modified Foods, (GM FOODS): Complete Guide


Chapter 1: Introduction to Genetically Modified Foods

1.1 What are Genetically Modified Foods?
1.2 History and Development of GMOs
1.3 Why are GMOs Created?
1.4 Benefits and Controversies of GMOs
1.5 Overview of the Article

Chapter 2: Genetic Engineering Techniques

2.1 Basics of Genetic Engineering
2.2 DNA Extraction and Manipulation
2.3 Gene Transfer Methods
2.4 Transformation and Gene Expression

Chapter 3: Commonly Modified Crops

3.1 Genetically Modified Corn
3.2 Genetically Modified Soybeans
3.3 Genetically Modified Cotton
3.4 Genetically Modified Rice
3.5 Genetically Modified Papaya

Chapter 4: Biotechnology in Animal Agriculture

4.1 Genetically Modified Salmon
4.2 Cloning and Genetic Modification of Livestock
4.3 Benefits and Concerns in Animal Biotechnology

Chapter 5: Health and Safety Considerations

5.1 Assessing the Safety of GMOs
5.2 Allergenicity of GMOs
5.3 Toxicity and Nutritional Aspects
5.4 Regulation and Labeling of GMOs

Chapter 6: Environmental Impacts of GMOs

6.1 Herbicide-Tolerant Crops
6.2 Insect-Resistant Crops
6.3 Gene Flow and Ecological Concerns
6.4 Impacts on Non-Target Organisms

Chapter 7: Global Adoption and Market Trends

7.1 Major Countries Cultivating GMOs
7.2 Adoption Rates and Economic Impact
7.3 Market Trends and Consumer Attitudes

Chapter 8: Benefits of Genetically Modified Foods

8.1 Increased Crop Yields
8.2 Enhanced Nutritional Content
8.3 Pest and Disease Resistance
8.4 Environmental Benefits

Chapter 9: Challenges and Concerns

9.1 Potential Risks to Human Health
9.2 Ecological and Biodiversity Concerns
9.3 Socioeconomic Impacts
9.4 Ethical and Cultural Considerations

Chapter 10: GMOs in Medicine and Pharmaceuticals

10.1 Genetically Modified Microorganisms
10.2 Pharmaceutical Production in GMOs
10.3 Gene Therapy and Biomedical Applications

Chapter 11: Golden Rice and Biofortification

11.1 Vitamin A Deficiency and Golden Rice
11.2 Biofortification and Improved Nutrition
11.3 Challenges and Future Prospects

Chapter 12: Regulation and Labeling of GMOs

12.1 Regulatory Frameworks
12.2 International Regulations
12.3 Labeling Laws and Consumer Rights

Chapter 13: Genetically Modified Organisms and Organic Farming

13.1 GMOs and Organic Certification
13.2 Coexistence and Contamination Issues
13.3 Debates within the Organic Farming Community

Chapter 14: Future Prospects of Genetic Engineering

14.1 Advances in Gene Editing Technologies
14.2 CRISPR-Cas9 and Beyond
14.3 Potential Applications and Ethical Dilemmas

Chapter 15: Public Perception and Communication

15.1 Public Awareness and Knowledge Gaps
15.2 Effective Communication Strategies
15.3 Bridging the Gap between Science and the Public

Chapter 16: Case Studies: Successes and Failures

16.1 Bt Cotton in India
16.2 Papaya Ringspot Virus-Resistant Papaya
16.3 Monsanto's Roundup Ready Soybeans

Chapter 17: Intellectual Property and Patents

17.1 Patenting GMOs and Biotechnological Inventions
17.2 Intellectual Property Rights in Agriculture
17.3 Access and Benefit-Sharing

Chapter 18: GMOs and Food Security

18.1 Global Food Challenges
18.2 Role of GMOs in Alleviating Hunger
18.3 Sustainable Agriculture and Food Security

Chapter 19: GMOs and Developing Countries

19.1 Adoption and Impact in Developing Nations
19.2 Benefits and Challenges for Farmers
19.3 Capacity Building and Technology Transfer

Chapter 20: Consumer Choice and GMO Labeling

20.1 Importance of Informed Consumer Choice
20.2 Labeling Initiatives and Consumer Preferences
20.3 Balancing Information and Overregulation

Chapter 21: Corporate Influence and the GMO Debate

21.1 Influence of Agribusiness Corporations
21.2 Lobbying and Political Interference
21.3 Implications for Democratic Decision-Making

Chapter 22: Biotechnology and Climate Change

22.1 Climate-Resilient Crop Traits
22.2 Carbon Sequestration and GMOs
22.3 Mitigation and Adaptation Strategies

Chapter 23: Ethical Considerations of GMOs

23.1 Playing God and Moral Concerns
23.2 Environmental Ethics and GMOs
23.3 Utilitarian and Rights-Based Arguments

Chapter 24: Labeling Laws and Global Trade

24.1 Trade Disputes and Labeling Requirements
24.2 World Trade Organization (WTO) and GMOs
24.3 Harmonizing Global Trade Regulations

Chapter 25: Consumer Safety and Testing Protocols

25.1 Safety Assessment Methods
25.2 Long-Term Studies and Health Effects
25.3 Risk Analysis and Precautionary Principle

Chapter 26: Organic vs. Genetically Modified Foods

26.1 Contrasting Philosophies and Approaches
26.2 Coexistence Challenges and Market Competition
26.3 Finding Common Ground for Sustainable Agriculture

Chapter 27: The Future of GMO Labeling

27.1 Labeling Technologies and Traceability
27.2 QR Codes and Smart Labels
27.3 Consumer Empowerment and Transparency

Chapter 28: Intellectual Property Rights and Farmers' Rights

28.1 Seed Patents and Farmers' Access to Seeds
28.2 Farmers' Rights and Traditional Knowledge
28.3 Balancing Innovation and Farmers' Interests

Chapter 29: GMOs and Food Allergies

29.1 Genetic Modifications and Allergenicity
29.2 Assessing the Risk of Allergic Reactions
29.3 Strategies for Managing Allergens in GMOs

Chapter 30: GMOs in Aquaculture and Fisheries

30.1 Applications of Genetic Engineering in Aquaculture
30.2 Transgenic Fish and Environmental Concerns
30.3 Enhancing Aquatic Food Production Sustainably

Chapter 31: Biopharming and Pharmaceutical Crops

31.1 Pharmaceutical Production in Plants
31.2 Controversies and Biosecurity Concerns
31.3 Regulations and Ethical Considerations

Chapter 32: Consumer Awareness and Education

32.1 Promoting Scientific Literacy
32.2 Education Campaigns and Outreach
32.3 Engaging the Public in Decision-Making

Chapter 33: GMOs and Pesticide Use

33.1 Herbicide-Resistant Crops and Weed Management
33.2 Insect Resistance and Reduced Insecticide Sprays
33.3 Environmental Implications of Pesticide Use

Chapter 34: GMOs and Soil Health

34.1 Impacts on Soil Microorganisms
34.2 Soil Erosion and Nutrient Cycling
34.3 Sustainable Agriculture Practices with GMOs

Chapter 35: Biosafety and Risk Assessment

35.1 International Guidelines for Risk Assessment
35.2 Evaluating Potential Hazards
35.3 Monitoring and Post-Release Surveillance

Chapter 36: Crop Genetic Diversity and GMOs

36.1 Preserving Agricultural Biodiversity
36.2 Gene Flow and Contamination Risks
36.3 GMOs and the Future of Crop Diversity

Chapter 37: GMOs and the Developing World

37.1 Smallholder Farmers and Access to GMOs
37.2 Adoption Challenges in Resource-Limited Settings
37.3 Promoting Sustainable Development with GMOs

Chapter 38: GMOs and Pest Resistance

38.1 Mechanisms of Insect Resistance in GMOs
38.2 Delaying Insect Resistance Evolution
38.3 Integrated Pest Management Approaches

Chapter 39: GMOs and the Honeybee Population

39.1 Impact of GMOs on Pollinators
39.2 Ecological Consequences and Bee Health
39.3 Promoting Pollinator-Friendly Agriculture

Chapter 40: GMOs and Sustainable Agriculture

40.1 Environmental Stewardship and GMOs
40.2 Conservation Agriculture and GMOs
40.3 Agroecology and Genetic Engineering

Chapter 41: GMOs and Food Waste Reduction

41.1 Enhancing Shelf Life and Quality
41.2 Reduction of Post-Harvest Losses
41.3 GMOs in Efforts to Combat Food Waste

Chapter 42: GMOs and Drought Tolerance

42.1 Genetic Modifications for Water Use Efficiency
42.2 Drought-Resistant Crops and Water Conservation
42.3 Addressing Water Scarcity Challenges

Chapter 43: GMOs and Weed Control

43.1 Herbicide-Tolerant Crops and Weed Management
43.2 Herbicide Resistance and Strategies for Prevention
43.3 Sustainable Weed Control Approaches

Chapter 44: GMOs and Global Nutrition

44.1 Biofortification and Improved Micronutrient Content
44.2 Malnutrition Challenges and GMO Solutions
44.3 Contributions to Sustainable Development Goals

Chapter 45: GMOs and Antibiotic Resistance

45.1 Genetic Engineering and Antibiotic Marker Genes
45.2 Mitigating the Risk of Antibiotic Resistance
45.3 Alternative Strategies for Marker-Free GMOs

Chapter 46: GMOs in Wine and Beverage Production

46.1 Genetically Modified Yeast in Winemaking
46.2 Flavor Enhancement and Product Consistency
46.3 Consumer Perceptions and Market Acceptance

Chapter 47: GMOs and Humanitarian Aid

47.1 Genetically Modified Humanitarian Crops
47.2 Challenges and Benefits of GMOs in Aid Programs
47.3 Ethical Considerations in Humanitarian Contexts

Chapter 48: GMOs and Sustainable Aquaculture

48.1 Genetically Modified Fish for Aquaculture
48.2 Disease Resistance and Improved Growth Rates
48.3 Balancing Sustainability and Environmental Concerns

Chapter 49: GMOs and Bioenergy Production

49.1 Biofuel Crops and Genetic Engineering
49.2 Algae and Microorganisms for Bioenergy
49.3 Advancing Renewable Energy with GMOs

Chapter 50: Conclusion and Future Directions

50.1 Recap of Key Points
50.2 Emerging Trends and Research Areas
50.3 Looking Ahead: GMOs and the Future of Agriculture





Chapter 1: Introduction to Genetically Modified Foods

1.1 What are Genetically Modified Foods?
Genetically Modified Foods (GMOs) are products derived from organisms whose genetic material has been altered using genetic engineering techniques. This involves introducing specific genes from one organism into another to confer desired traits. GMOs can include crops, livestock, and microorganisms that have been modified to exhibit traits such as improved yield, enhanced nutritional content, or resistance to pests and diseases.

1.2 History and Development of GMOs
The development of GMOs traces back to the 1970s when the first genetically modified bacteria were created. In the 1980s, scientists began experimenting with genetically modified plants, and the first commercially available GMO, the Flavr Savr tomato, was introduced in the 1990s. Since then, genetic engineering techniques have advanced, leading to the development of various genetically modified crops and organisms.

1.3 Why are GMOs Created?
GMOs are created with the aim of addressing agricultural challenges and improving food production. They can help increase crop yields, enhance nutritional value, reduce post-harvest losses, and provide resistance to pests, diseases, and environmental stresses. Additionally, GMOs can be used in various sectors such as medicine, industry, and environmental conservation.

1.4 Benefits and Controversies of GMOs
GMOs offer several potential benefits, including increased crop yields, reduced use of chemical pesticides, enhanced nutritional content, improved flavor and shelf life, and the ability to grow crops in challenging environments. However, controversies surrounding GMOs mainly revolve around concerns regarding their potential impact on human health, the environment, biodiversity, and socio-economic factors. These controversies have sparked debates and led to the development of regulatory frameworks for GMOs.

1.5 Overview of the Article
This comprehensive guide on GMOs aims to provide detailed insights into various aspects related to genetically modified foods. It covers topics such as genetic engineering techniques, commonly modified crops, biotechnology in animal agriculture, health and safety considerations, environmental impacts, global adoption and market trends, benefits and challenges of GMOs, regulation and labeling, GMOs in medicine and pharmaceuticals, ethical considerations, and the future prospects of genetic engineering. The guide explores both the positive and negative aspects of GMOs, addressing concerns, controversies, and potential implications for various stakeholders.

Chapter 2: Genetic Engineering Techniques

2.1 Basics of Genetic Engineering
Genetic engineering involves the manipulation of an organism's genetic material to introduce or modify specific traits. The process typically includes DNA extraction, gene manipulation, and gene transfer.

2.2 DNA Extraction and Manipulation
DNA extraction is the process of isolating DNA from an organism. It involves breaking open cells and separating DNA from other cellular components. Once extracted, DNA can be manipulated using various techniques, such as restriction enzymes that cut DNA at specific sequences, polymerase chain reaction (PCR) for amplifying specific DNA fragments, and DNA sequencing for determining the order of nucleotides.

2.3 Gene Transfer Methods
Gene transfer is the process of introducing foreign DNA into a recipient organism. Common methods include:

Agrobacterium-mediated transformation: This method uses a naturally occurring soil bacterium, Agrobacterium tumefaciens, to transfer DNA into plants.
Biolistic or particle bombardment: It involves shooting microscopic particles coated with the desired DNA into the cells of the recipient organism.
Electroporation: Electric pulses are used to create temporary pores in cell membranes, allowing DNA to enter the cells.
Liposome-mediated transformation: DNA is encapsulated within lipid vesicles, called liposomes, which fuse with the cell membrane and deliver the DNA into the cell.
2.4 Transformation and Gene Expression
Transformation is the process by which the introduced DNA becomes stably integrated into the genome of the recipient organism. Once the DNA is integrated, it can be transcribed into messenger RNA (mRNA) and translated into proteins, resulting in the expression of the desired traits.

Chapter 3: Commonly Modified Crops

3.1 Genetically Modified Corn
Genetically modified corn, or maize, is one of the most widely cultivated GMO crops. Traits introduced into corn include herbicide tolerance, insect resistance (such as the Bt trait), improved nutritional content, and enhanced drought tolerance. GM corn has significantly contributed to increased crop yields, reduced pesticide use, and improved resistance to pests.

3.2 Genetically Modified Soybeans
Genetically modified soybeans are another commonly modified crop. Herbicide tolerance is the most prevalent trait introduced into soybeans, allowing farmers to use specific herbicides to control weeds without harming the crop. Additionally, insect-resistant varieties of GM soybeans, with the Bt trait, provide protection against certain pests.

3.3 Genetically Modified Cotton
Genetically modified cotton has been genetically engineered to express the Bt trait, which makes it resistant to specific pests, particularly bollworms and other insects. Bt cotton has had a significant impact on reducing insecticide use, improving crop yields, and benefiting farmers in terms of reduced losses.

3.4 Genetically Modified Rice
Genetically modified rice has been developed with traits such as insect resistance, herbicide tolerance, and improved nutritional content. Insect-resistant varieties contain the Bt trait, providing protection against certain rice pests. Golden Rice, a genetically modified variety, has been engineered to produce beta-carotene, a precursor to vitamin A, aiming to address vitamin A deficiency in developing countries.

3.5 Genetically Modified Papaya
Genetically modified papaya, specifically the Rainbow papaya, was developed to combat the devastating effects of the Papaya Ringspot Virus (PRSV). By introducing a gene from the virus itself, the modified papaya became resistant to PRSV, saving the papaya industry from severe losses.

Chapter 4: Biotechnology in Animal Agriculture

4.1 Genetically Modified Salmon
Genetically modified salmon, known as AquAdvantage salmon, has been developed with a growth hormone gene from Chinook salmon and a promoter sequence from ocean pout. This modification enables the salmon to grow faster, reaching market size in less time. The approval and commercialization of genetically modified salmon have sparked discussions about food safety, environmental impact, and labeling requirements.

4.2 Cloning and Genetic Modification of Livestock
Cloning and genetic modification techniques have been used in livestock to introduce desirable traits. These include improved disease resistance, enhanced growth rates, and increased meat or milk production. Examples include the cloning of Dolly the sheep and the production of pigs with enhanced omega-3 fatty acid content.

4.3 Benefits and Concerns in Animal Biotechnology
Animal biotechnology offers potential benefits such as increased productivity, disease resistance, improved animal welfare, and the production of therapeutic proteins in milk or eggs. However, concerns exist regarding animal welfare, potential health effects, environmental impacts, and ethical considerations associated with genetically modified animals.

Chapter 5: Health and Safety Considerations

5.1 Assessing the Safety of GMOs
The safety of GMOs is assessed through rigorous testing protocols. These evaluations consider potential risks to human health and the environment. Safety assessments involve studying the introduced traits, potential allergenicity, toxicity, and nutritional composition of GMOs. Additionally, long-term feeding studies are conducted on animals to evaluate the effects of GMO consumption.

5.2 Allergenicity of GMOs
One key consideration in GMO safety assessments is the potential for allergenicity. Scientists examine whether the introduced genes or proteins in GMOs could cause allergic reactions in susceptible individuals. Proteins from commonly allergenic sources are carefully evaluated to ensure that they do not pose risks when transferred into GMOs.

5.3 Toxicity and Nutritional Aspects
GMOs undergo extensive analysis to determine if they produce any toxins or anti-nutritional factors that could be harmful to human health. Nutritional composition studies compare GMOs with their non-GMO counterparts to assess any significant differences in macronutrients, micronutrients, and other nutritional components.

5.4 Regulation and Labeling of GMOs
Regulation of GMOs varies across countries. Regulatory agencies evaluate the safety and environmental impact of GMOs before approving them for commercial use. Labeling requirements also differ, with some countries mandating the labeling of GMO-containing products, while others have voluntary or no labeling policies. Labeling aims to provide consumers with information and choice regarding GMO products.

Chapter 6: Environmental Impacts of GMOs

6.1 Herbicide-Tolerant Crops
Herbicide-tolerant GMOs, such as Roundup Ready crops, are designed to withstand specific herbicides. While these crops have facilitated effective weed control, concerns have been raised about the increased use of herbicides, the potential development of herbicide-resistant weeds, and the impact of herbicides on non-target organisms and ecosystems.

6.2 Insect-Resistant Crops
Insect-resistant GMOs, particularly those expressing the Bt trait, produce proteins toxic to certain pests, reducing the need for chemical insecticides. This has led to lower pesticide use and minimized harm to beneficial insects. However, the potential for insects to develop resistance to the Bt toxin remains a concern.

6.3 Gene Flow and Ecological Concerns
Gene flow refers to the transfer of genes from GMOs to non-GMO populations or wild relatives through cross-pollination or hybridization. Gene flow can lead to unintended effects, such as the transfer of resistance traits to wild plants or the development of herbicide-resistant weeds. Ecological concerns include the potential impact on biodiversity, beneficial insects, and ecosystem dynamics.

6.4 Impacts on Non-Target Organisms
GMOs can potentially affect non-target organisms, including beneficial insects, birds, and soil microorganisms. Studies evaluate the impacts of GMOs on non-target organisms to determine their potential effects on ecosystems and biodiversity. These assessments help inform the design and implementation of appropriate management practices.

Chapter 7: Global Adoption and Market Trends

7.1 Major Countries Cultivating GMOs
Several countries have embraced GMOs in agriculture. The United States, Brazil, Argentina, Canada, and India are among the largest cultivators of genetically modified crops. China, Australia, South Africa, and countries in the European Union also have varying degrees of GMO cultivation.

7.2 Adoption Rates and Economic Impact
The adoption rates of GMOs vary across countries and crops. Some genetically modified crops, such as soybeans and cotton, have high adoption rates in certain regions. The economic impact of GMOs includes increased agricultural productivity, reduced production costs, improved farm incomes, and potential benefits for consumers through stable food supplies and lower prices.

7.3 Market Trends and Consumer Attitudes
Consumer attitudes toward GMOs vary worldwide. Some consumers have concerns about GMO safety, environmental impact, and the ethics of genetic engineering. Consequently, there is a growing demand for non-GMO and organic products in certain markets. However, consumer acceptance and willingness to purchase GMOs can be influenced by factors such as information availability, perceived benefits, and cultural contexts.

Chapter 8: Benefits of Genetically Modified Foods

8.1 Increased Crop Yields
GMOs have the potential to increase crop yields by providing resistance to pests and diseases, tolerance to environmental stresses, and improved nutrient utilization. This increased productivity can help meet the global demand for food and support food security.

8.2 Enhanced Nutritional Content
Genetic modification can be used to improve the nutritional content of crops. For example, biofortification aims to increase the levels of essential nutrients, such as vitamins and minerals, in staple crops. This can address micronutrient deficiencies and improve the nutritional status of populations that heavily rely on these crops.

8.3 Pest and Disease Resistance
GMOs can be engineered to resist specific pests and diseases, reducing the need for chemical pesticides. This can lead to decreased pesticide use, decreased exposure to harmful chemicals for farmers, and reduced environmental impacts associated with pesticide application.

8.4 Environmental Benefits
GMOs can contribute to environmental sustainability by reducing the use of chemical pesticides, conserving water through drought-tolerant crops, minimizing soil erosion, and promoting more efficient nutrient utilization. Additionally, certain genetically modified crops can be grown in marginal lands, decreasing pressure on ecologically sensitive areas.

Chapter 9: Challenges and Concerns

9.1 Potential Risks to Human Health
One of the primary concerns associated with GMOs is their potential impact on human health. While GMOs undergo rigorous safety assessments, some individuals worry about the possibility of allergic reactions, the transfer of antibiotic resistance genes, and unforeseen long-term effects on human health.

9.2 Ecological and Biodiversity Concerns
The environmental impact of GMOs and their potential effects on biodiversity raise concerns. Gene flow to wild relatives, the development of resistant weeds and insects, and impacts on non-target organisms are among the ecological issues associated with GMO cultivation. Safeguarding biodiversity and ecosystems is a crucial consideration in the adoption and management of GMOs.

9.3 Socioeconomic Impacts
GMOs can have both positive and negative socioeconomic impacts. While they can contribute to increased agricultural productivity and improved farm incomes, concerns exist regarding corporate control over seed supply, the concentration of agricultural power, and potential adverse effects on small-scale farmers and traditional farming practices.

9.4 Ethical and Cultural Considerations
Ethical concerns surround GMOs, including questions about the manipulation of nature, potential unintended consequences, and the socio-cultural dimensions of genetically modified foods. Debates often arise regarding the balance between scientific progress, societal values, and ethical responsibilities.

Chapter 10: GMOs in Medicine and Pharmaceuticals

10.1 Genetically Modified Microorganisms
Genetically modified microorganisms, such as bacteria and yeast, are used in pharmaceutical production. These microorganisms can be engineered to produce therapeutic proteins, enzymes, vaccines, and other pharmaceutical compounds. This approach offers potential benefits such as cost-effective production, scalability, and the ability to produce complex molecules.

10.2 Pharmaceutical Production in GMOs
GMOs have revolutionized the production of pharmaceuticals. By introducing specific genes into plants or animals, researchers can produce valuable compounds in these organisms. For example, plants can be engineered to produce antibodies or vaccines, and animals can be genetically modified to produce therapeutic proteins in their milk.

10.3 Gene Therapy and Biomedical Applications
Gene therapy, a rapidly advancing field, utilizes genetically modified viruses to deliver therapeutic genes to target cells in the human body. This approach holds promise for treating genetic disorders, certain types of cancer, and other diseases. GMOs also find applications in diagnostic tests, biosensors, and bioimaging techniques.

Chapter 11: Golden Rice and Biofortification

11.1 Vitamin A Deficiency and Golden Rice
Vitamin A deficiency is a global public health concern, particularly in developing countries. Golden Rice, a genetically modified variety, was developed to address this issue by producing beta-carotene, a precursor to vitamin A, in the rice grains. The goal is to provide a sustainable and cost-effective solution to vitamin A deficiency.

11.2 Biofortification and Improved Nutrition
Biofortification aims to enhance the nutritional quality of staple crops through genetic modification or conventional breeding. This approach can increase the levels of essential nutrients, such as iron, zinc, and vitamin A, in crops that form the dietary staples of vulnerable populations. Biofortified crops have the potential to improve nutrition and address nutrient deficiencies.

11.3 Challenges and Future Prospects
While biofortification offers promise, challenges such as regulatory hurdles, consumer acceptance, and ensuring the long-term effectiveness of the fortified crops remain. Continued research, public awareness, and collaboration between stakeholders are essential for the successful implementation of biofortification strategies.

Chapter 12: Regulation and Labeling of GMOs

12.1 Regulatory Frameworks
The regulation of GMOs varies across countries and regions. Regulatory agencies assess the safety and environmental impact of GMOs before granting approvals for cultivation, importation, and release. The regulatory frameworks involve risk assessments, data submissions, compliance with safety standards, and adherence to specific protocols.

12.2 International Regulations
International organizations, such as the Cartagena Protocol on Biosafety and the Codex Alimentarius Commission, provide guidelines and standards for the safe handling, transportation, and trade of GMOs. These agreements aim to facilitate international cooperation and ensure the responsible management of GMOs.

12.3 Labeling Laws and Consumer Rights
Labeling requirements for GMOs differ worldwide, reflecting variations in public opinion, consumer demand, and regulatory approaches. Some countries mandate the labeling of GMO-containing products, while others have voluntary labeling or no specific requirements. Labeling aims to provide consumers with information to make informed choices about the products they purchase.

Chapter 13: Genetically Modified Organisms and Organic Farming

13.1 GMOs and Organic Certification
The use of GMOs is generally prohibited in organic farming. Organic certification standards typically require that crops and livestock be produced without the use of genetically modified seeds, animals, or inputs. This exclusion reflects the principles of organic agriculture, which prioritize natural processes and environmental stewardship.

13.2 Coexistence and Contamination Issues
Coexistence refers to the simultaneous cultivation of GMOs, conventional crops, and organic crops in proximity to each other. Challenges arise due to the potential for gene flow from GMOs to non-GMO crops, which can compromise their organic status. Measures such as buffer zones, isolation distances, and crop management strategies are employed to mitigate contamination risks.

13.3 Debates within the Organic Farming Community
Debates within the organic farming community surround the inclusion or exclusion of GMOs in organic production. Some argue that genetic engineering contradicts the fundamental principles of organic agriculture, while others believe that GMOs could be used to address specific challenges and promote sustainability. These debates highlight differing perspectives on the role of GMOs in organic farming.

Chapter 14: Future Prospects of Genetic Engineering

14.1 Advances in Gene Editing Technologies
Gene editing technologies, such as CRISPR-Cas9, have revolutionized genetic engineering. These tools allow for precise and targeted modifications in the genome, opening up new possibilities for improving crop traits, disease resistance, and other desirable characteristics. Gene editing offers enhanced efficiency, versatility, and potential for precise genetic modifications.

14.2 CRISPR-Cas9 and Beyond
CRISPR-Cas9, with its simplicity and accessibility, has garnered significant attention in the scientific community. It has been successfully applied in various organisms, including plants, animals, and microorganisms. Beyond CRISPR-Cas9, other gene editing techniques and emerging technologies hold promise for advancing genetic engineering and its applications.

14.3 Potential Applications and Ethical Dilemmas
Gene editing technologies have potential applications in agriculture, human health, conservation, and environmental management. These include disease-resistant crops, personalized medicine, de-extinction efforts, and conservation of endangered species. Ethical considerations surrounding gene editing, such as equitable access, unintended consequences, and the need for responsible governance, must be addressed as these technologies continue to advance.

Chapter 15: Public Perception and Communication

15.1 Public Awareness and Knowledge Gaps
Public awareness and understanding of GMOs vary widely. Misconceptions, misinformation, and knowledge gaps exist, contributing to differing perceptions and attitudes toward GMOs. Bridging these gaps through effective communication and science education is crucial for fostering informed public discourse.

15.2 Effective Communication Strategies
Communication plays a vital role in facilitating constructive conversations about GMOs. Effective communication strategies involve transparency, accessibility, scientific literacy, and public engagement. Open dialogue, listening to concerns, and addressing misconceptions can help build trust and facilitate productive discussions.

15.3 Bridging the Gap between Science and the Public
Engaging the public in scientific and policy discussions is essential for ensuring that decisions about GMOs consider diverse perspectives. Building bridges between scientists, policymakers, consumers, farmers, and advocacy groups can foster dialogue, mutual understanding, and informed decision-making on GMO-related issues.

Chapter 16: Case Studies: Successes and Failures

16.1 Bt Cotton in India
Bt cotton, genetically modified to produce a toxin deadly to bollworms, has had significant success in India. It has led to increased yields, reduced pesticide use, and improved farm incomes for many small-scale cotton farmers. However, challenges related to the development of resistance, variable performance, and farmer indebtedness highlight the complexities surrounding GMO adoption.

16.2 Papaya Ringspot Virus-Resistant Papaya
The development and adoption of genetically modified papaya resistant to Papaya Ringspot Virus (PRSV) have been successful in Hawaii and other regions. This genetically modified variety saved the papaya industry from devastation caused by PRSV and provided a sustainable solution to the virus.

16.3 Monsanto's Roundup Ready Soybeans
The introduction of Roundup Ready soybeans, genetically modified to tolerate the herbicide glyphosate, had widespread adoption globally. This trait facilitated efficient weed control and simplified weed management for farmers. However, concerns about herbicide resistance, environmental impacts, and corporate control over seed supply have raised debates and controversies.

Chapter 17: Intellectual Property and Patents

17.1 Patenting GMOs and Biotechnological Inventions
The patenting of GMOs and biotechnological inventions is a complex and contentious issue. Patents provide legal protection for intellectual property, incentivizing innovation and investment. However, concerns exist regarding patent monopolies, access to genetic resources, farmer rights, and the potential impact on agricultural biodiversity.

17.2 Intellectual Property Rights in Agriculture
Intellectual property rights (IPRs) play a significant role in agricultural biotechnology. Plant breeders' rights, patents, and other forms of IPRs can influence the development, commercialization, and access to genetically modified crops. Balancing IPRs with the needs of farmers, consumers, and public goods is a key challenge.

17.3 Access and Benefit-Sharing
Access and benefit-sharing (ABS) mechanisms aim to ensure equitable sharing of benefits derived from the use of genetic resources. ABS agreements help protect the rights of indigenous communities, promote fair and sustainable use of genetic resources, and facilitate the conservation of biodiversity. These mechanisms have implications for the utilization of GMOs and the equitable distribution of benefits.

Chapter 18: GMOs and Food Security

18.1 Global Food Challenges
Food security is a pressing global challenge, with the need to sustainably produce enough nutritious food to feed a growing population. GMOs can contribute to food security by increasing agricultural productivity, improving crop resilience to climate change, and addressing nutritional deficiencies.

18.2 Role of GMOs in Alleviating Hunger
GMOs can play a role in alleviating hunger by improving crop yields, reducing post-harvest losses, and addressing specific nutritional deficiencies through biofortification. However, GMOs alone are not a silver bullet solution, and a comprehensive approach that includes sustainable agricultural practices, socio-economic factors, and equitable access to resources is crucial.

18.3 Sustainable Agriculture and Food Security
Sustainable agriculture practices, including the use of GMOs, are essential for long-term food security. This involves promoting agroecological approaches, biodiversity conservation, soil health management, water conservation, and climate-smart agriculture. Integrating GMOs into sustainable agriculture frameworks can contribute to resilient and sustainable food systems.

Chapter 19: GMOs and Developing Countries

19.1 Adoption and Impact in Developing Nations
GMO adoption in developing countries has been a topic of interest and debate. Some countries have embraced GMOs to address agricultural challenges, enhance food security, and boost farmers' incomes. However, barriers to adoption, such as regulatory complexities, limited resources, socio-economic factors, and public perception, pose challenges for widespread use.

19.2 Benefits and Challenges for Farmers
GMOs can offer benefits to farmers in developing countries, including increased yields, reduced input costs, enhanced pest and disease resistance, and improved crop quality. However, challenges such as the affordability of seeds, access to technology, intellectual property issues, and potential market restrictions need to be addressed to ensure equitable benefits for farmers.

19.3 Capacity Building and Technology Transfer
Building local capacity and facilitating technology transfer are crucial for the successful adoption and responsible use of GMOs in developing countries. This involves knowledge sharing, research collaborations, training programs, infrastructure development, and policy support to enable farmers and scientists to effectively utilize genetic engineering technologies.

Chapter 20: Consumer Choice and GMO Labeling

20.1 Importance of Informed Consumer Choice
Informed consumer choice is a fundamental aspect of a transparent and inclusive food system. Consumers have the right to access information about the products they purchase, including whether they contain GMOs. This information empowers consumers to make informed decisions based on their preferences, values, and concerns.

20.2 Labeling Initiatives and Consumer Preferences
Labeling initiatives aim to provide consumers with information about the presence of GMOs in food products. Mandatory labeling, voluntary labeling, and non-GMO certification programs are examples of different approaches. Consumer preferences vary, with some seeking GMO-free products, while others prioritize factors such as nutrition, environmental sustainability, or affordability.

20.3 Balancing Information and Overregulation
Balancing the need for information with potential overregulation is a challenge in GMO labeling. Labeling policies should provide accurate and meaningful information without creating unnecessary burdens for producers or misleading consumers. Harmonization of labeling standards and clear communication about the science and safety of GMOs can contribute to informed decision-making.

Chapter 21: Corporate Influence and the GMO Debate

21.1 Influence of Agribusiness Corporations
Agribusiness corporations have played a significant role in the development and commercialization of GMOs. These corporations invest in research and development, hold patents, and provide genetically modified seeds to farmers. The influence of agribusiness corporations on GMO policies, regulations, and market dynamics raises concerns about concentration of power and potential conflicts of interest.

21.2 Lobbying and Political Interference
The GMO debate often involves lobbying efforts by various stakeholders, including agribusiness corporations, industry associations, environmental organizations, consumer groups, and scientific institutions. These lobbying activities can influence policy decisions, regulatory frameworks, and public perceptions regarding GMOs.

21.3 Implications for Democratic Decision-Making
The role of corporate influence in the GMO debate raises questions about democratic decision-making. Ensuring transparency, diverse perspectives, public participation, and independent scientific assessments are essential for informed policy development and decision-making processes. Safeguarding democratic principles is crucial in shaping GMO policies that consider societal interests and public welfare.

Chapter 22: Biotechnology and Climate Change

22.1 Climate-Resilient Crop Traits
Climate change poses significant challenges to agricultural systems worldwide. Biotechnology and genetic engineering offer tools to develop climate-resilient crops with traits such as drought tolerance, heat tolerance, flood resistance, and enhanced nutrient uptake efficiency. These traits can help crops adapt to changing climatic conditions and maintain productivity.

22.2 Carbon Sequestration and GMOs
Certain genetically modified crops have the potential to contribute to carbon sequestration, a process that removes carbon dioxide from the atmosphere and stores it in plant biomass and soil organic matter. For example, GMOs with enhanced root systems can promote carbon sequestration and soil health. These approaches align with climate change mitigation strategies.

22.3 Mitigation and Adaptation Strategies
Genetically modified crops can play a role in both climate change mitigation and adaptation strategies. They can reduce greenhouse gas emissions by minimizing pesticide and fertilizer use, improving resource-use efficiency, and increasing carbon sequestration. Additionally, genetically modified crops with traits that enhance resilience to extreme weather events and pests can help farmers adapt to changing climatic conditions.

Chapter 23: Ethical Considerations of GMOs

23.1 Playing God and Moral Concerns
Ethical debates surrounding GMOs often revolve around concerns about playing God, interfering with nature, and the moral implications of manipulating living organisms. Perspectives differ based on religious, philosophical, and cultural beliefs, with some emphasizing the need to exercise caution and respect for nature.

23.2 Environmental Ethics and GMOs
Environmental ethics inform discussions about the responsible use of GMOs. Perspectives range from viewing GMOs as an extension of human intervention in the environment to considering them as potential tools for environmental conservation and sustainability. Balancing environmental protection, biodiversity preservation, and human needs is a central consideration.

23.3 Utilitarian and Rights-Based Arguments
Utilitarian and rights-based arguments play a role in the ethical assessment of GMOs. Utilitarian perspectives evaluate GMOs based on their overall societal benefits and consequences, such as increased food production, reduced pesticide use, or potential risks to health and the environment. Rights-based arguments emphasize considerations of individual and collective rights, including the right to choose, access to information, and environmental justice.

Chapter 24: Labeling Laws and Global Trade

24.1 Trade Disputes and Labeling Requirements
Labeling requirements for GMOs have been a contentious issue in international trade. Differences in labeling laws, definitions of GMOs, and thresholds for labeling can create trade barriers and disputes. Harmonizing labeling regulations and establishing international standards can help facilitate trade and ensure fair market access for GMO products.

24.2 World Trade Organization (WTO) and GMOs
The World Trade Organization (WTO) plays a role in addressing trade disputes related to GMOs. WTO agreements, such as the Agreement on Sanitary and Phytosanitary Measures (SPS Agreement) and the Agreement on Technical Barriers to Trade (TBT Agreement), provide a framework for resolving conflicts and promoting harmonization in GMO-related trade issues.

24.3 Harmonizing Global Trade Regulations
Efforts to harmonize global trade regulations for GMOs aim to ensure fair and transparent trade while addressing consumer preferences and concerns. International organizations, such as the Codex Alimentarius Commission, work toward establishing consistent standards for the assessment, labeling, and trade of GMOs. Harmonization can facilitate trade, protect consumer rights, and foster confidence in the global marketplace.

Chapter 25: Consumer Safety and Testing Protocols

25.1 Safety Assessment Methods
Safety assessments of GMOs involve a comprehensive evaluation of their potential risks to human health. Testing protocols include molecular characterization, toxicity studies, allergenicity assessments, compositional analyses, and substantial equivalence comparisons with non-GMO counterparts. These tests aim to ensure the safety of GMOs before they enter the market.

25.2 Long-Term Safety Studies
Long-term feeding studies on animals are conducted to evaluate the potential effects of GMO consumption over extended periods. These studies assess parameters such as growth, reproductive health, organ function, and the development of chronic diseases. Long-term safety data contribute to the scientific understanding of GMOs' potential impacts on human health.

25.3 Post-Release Surveillance
Post-release surveillance involves monitoring the environmental and health effects of GMOs after their commercial release. Surveillance programs track the performance of GMOs in real-world conditions, assess potential risks, and provide valuable data for risk management and regulatory decision-making.

Chapter 26: Coexistence of GMOs and Conventional/ Organic Farming

26.1 Coexistence Principles and Practices
Coexistence refers to the coexistence of genetically modified, conventional, and organic farming systems while minimizing the unintended presence of GMOs in non-GMO crops. Coexistence practices include buffer zones, isolation distances, crop management strategies, and communication between neighboring farmers to prevent gene flow and contamination.

26.2 Pollen Drift and Gene Flow
Pollen drift and gene flow are natural processes that can lead to the unintended presence of GMOs in non-GMO crops. The implementation of appropriate management practices, such as maintaining isolation distances and timing planting, can minimize the risk of gene flow and help preserve the integrity of conventional and organic crops.

26.3 Liability and Compensation Mechanisms
Liability and compensation mechanisms aim to address potential economic losses resulting from the unintended presence of GMOs in non-GMO crops. These mechanisms vary across jurisdictions, and they may involve legal frameworks, insurance, contractual agreements, or cooperative approaches. Clarifying liability and compensation issues is crucial for fostering coexistence and addressing conflicts between different farming systems.

Chapter 27: Genetic Engineering in Horticulture

27.1 Genetically Modified Fruits and Vegetables
Genetic engineering has been applied to various fruits and vegetables to enhance their traits, including improved disease resistance, extended shelf life, enhanced nutritional content, and better tolerance to environmental stresses. Examples include genetically modified tomatoes, apples, bananas, and potatoes.

27.2 Flower Color Modification
Genetic engineering techniques have been used to modify flower color in horticultural crops. This can involve altering the expression of genes involved in pigment biosynthesis, resulting in novel colors or modified color patterns. Flower color modification can have aesthetic applications and contribute to the floriculture industry.

27.3 Pest and Disease Resistance in Horticulture
Genetic engineering offers opportunities to develop horticultural crops with enhanced resistance to pests and diseases. This can reduce the reliance on chemical pesticides and promote sustainable pest management practices. Examples include genetically modified papayas, squash, and roses with improved resistance to specific pathogens or pests.

Chapter 28: GMOs in Animal Feed and Livestock Production

28.1 Genetically Modified Feed Crops
Genetically modified feed crops, such as corn and soybeans, are widely used in livestock production. These crops provide benefits such as increased nutrient content, improved digestibility, and enhanced resistance to pests and diseases. Their use in animal feed contributes to efficient livestock production and supports the overall food supply chain.

28.2 Livestock Biotechnology and Productivity
Biotechnology applications in livestock production aim to improve animal health, welfare, and productivity. Genetic engineering techniques can be used to introduce desirable traits, such as disease resistance, improved growth rates, and increased production of valuable compounds, into livestock. This can enhance the efficiency and sustainability of livestock farming.

28.3 Safety and Regulation of GMOs in Animal Feed
The safety and regulation of GMOs in animal feed are important considerations to ensure the health and well-being of livestock. Regulatory frameworks, risk assessments, and monitoring programs exist to evaluate the safety of GMOs used in animal feed and to minimize potential risks to animal health and food safety.

Chapter 29: GMOs and Weed Control

29.1 Herbicide-Tolerant GMOs
Herbicide-tolerant GMOs have been developed to withstand specific herbicides, allowing for effective weed control. This trait enables farmers to target weeds without harming the crop. Herbicide-tolerant crops have contributed to weed management strategies that are more efficient, economical, and environmentally sustainable.

29.2 Glyphosate-Resistant Crops
Glyphosate-resistant crops, such as Roundup Ready varieties, are among the most widely cultivated genetically modified crops. Glyphosate is a broad-spectrum herbicide used for weed control. The development of glyphosate-resistant crops has allowed farmers to effectively manage weeds, reduce soil disturbance, and adopt conservation tillage practices.

29.3 Weed Resistance Challenges
The widespread use of herbicide-tolerant GMOs has led to the emergence of herbicide-resistant weeds. The overreliance on a single herbicide or mode of action can contribute to the selection of resistant weed populations. Integrated weed management strategies, including crop rotation, diversified herbicide use, and cultural practices, are necessary to mitigate the development of herbicide resistance.

Chapter 30: GMOs in Developing Drought-Tolerant Crops

30.1 Drought and Agriculture
Drought is a major challenge for agriculture, affecting crop yields and food production. Developing drought-tolerant crops is crucial for maintaining productivity in water-limited environments and regions prone to drought events. Genetic engineering can contribute to the development of crops with improved water-use efficiency and drought tolerance traits.

30.2 Genetic Modification for Drought Tolerance
Genetic modification can enhance drought tolerance in crops by introducing genes involved in stress response pathways, such as those regulating water uptake, water conservation, and osmotic adjustment. These traits enable plants to better cope with limited water availability and maintain their productivity under drought conditions.

30.3 Challenges and Future Directions
Developing drought-tolerant crops through genetic engineering faces challenges, including the complexity of drought tolerance mechanisms, the genetic variation across crop species, and the need for field performance validation. Continued research, collaboration, and integration with conventional breeding approaches are necessary for the successful development and deployment of drought-tolerant genetically modified crops.


Chapter 31: GMOs and Biotic Stress Resistance

31.1 Biotic Stresses in Agriculture
Biotic stresses, such as pests, diseases, and weeds, pose significant challenges to agricultural productivity. Genetic engineering can be utilized to develop crops with enhanced resistance to biotic stresses, reducing yield losses and the need for chemical interventions.

31.2 Insect-Resistant GMOs
Genetically modified crops with insect resistance traits, such as the Bt (Bacillus thuringiensis) trait, produce proteins toxic to specific insect pests. This trait has been successfully incorporated into various crops, reducing the reliance on chemical insecticides and minimizing yield losses caused by pests.

31.3 Disease-Resistant GMOs
Genetic engineering can confer disease resistance in crops by introducing genes that enhance the plant's defense mechanisms against pathogens. This approach has been utilized to develop crops resistant to viral, bacterial, and fungal diseases, contributing to improved crop health and reduced yield losses.

Chapter 32: Genetic Engineering for Crop Quality Improvement

32.1 Enhanced Nutritional Content
Genetic engineering can be employed to improve the nutritional quality of crops by increasing the levels of essential nutrients or enhancing their bioavailability. This approach has been utilized to develop crops with enhanced levels of vitamins, minerals, amino acids, and fatty acids, addressing specific nutrient deficiencies.

32.2 Reduced Anti-Nutritional Factors
Certain crops contain anti-nutritional factors, such as phytates, tannins, or allergenic proteins, which can limit their nutritional value or cause adverse effects. Genetic engineering can be employed to reduce or eliminate these anti-nutritional factors, making the crops more nutritious and safer for consumption.

32.3 Flavor and Shelf Life Enhancement
Genetic engineering techniques can be utilized to improve crop traits related to flavor and shelf life. For example, the suppression of genes responsible for the production of enzymes that cause fruit ripening can result in longer shelf life. Similarly, modifying genes involved in flavor compounds can enhance the taste and aroma of fruits and vegetables.

Chapter 33: Gene Editing Techniques

33.1 Overview of Gene Editing
Gene editing techniques, such as CRISPR-Cas9, have revolutionized genetic engineering by providing efficient and precise tools for modifying specific genes. These techniques enable targeted changes to the DNA sequence, allowing for the creation of desired traits with greater accuracy and efficiency.

33.2 CRISPR-Cas9 Applications in Agriculture
CRISPR-Cas9 has been widely adopted in agricultural research to improve crop traits, such as disease resistance, yield potential, nutritional content, and stress tolerance. Its simplicity, versatility, and cost-effectiveness have expanded the possibilities for crop improvement and accelerated the pace of genetic engineering research.

33.3 Ethical and Regulatory Considerations
The use of gene editing techniques raises ethical considerations, such as the potential for unintended consequences, off-target effects, and the potential for misuse. Regulatory frameworks are being developed to ensure the responsible and ethical use of gene editing technologies, balancing innovation with safety and societal concerns.

Chapter 34: GMOs and Sustainable Agriculture

34.1 Sustainable Agriculture Principles
Sustainable agriculture aims to meet the current and future needs of food production while preserving environmental resources, enhancing resilience, and ensuring social and economic equity. GMOs can contribute to sustainable agriculture by reducing the environmental impact of farming, conserving natural resources, and promoting more efficient and resilient food production systems.

34.2 Resource-Efficient GMOs
GMOs can improve resource efficiency in agriculture by reducing the use of water, energy, and chemical inputs. For example, drought-tolerant GMOs require less water for irrigation, while insect-resistant GMOs decrease the need for chemical insecticides. These resource-efficient traits contribute to more sustainable farming practices.

34.3 Agroecological Approaches and GMOs
Agroecological approaches emphasize the integration of ecological principles into farming systems. GMOs can be integrated into agroecological practices, such as crop diversification, organic farming, and conservation agriculture, to enhance productivity, biodiversity, soil health, and ecosystem services.

Chapter 35: GMOs in Forestry

35.1 Genetic Engineering in Forest Trees
Genetic engineering techniques have been explored for their potential applications in forestry, including the modification of tree traits related to growth, wood quality, disease resistance, and environmental adaptation. Genetically modified forest trees have the potential to contribute to sustainable forestry practices and the production of timber, pulp, and bioenergy.

35.2 Environmental and Ecological Considerations
The release of genetically modified forest trees raises environmental and ecological considerations. Gene flow to wild relatives, potential impacts on biodiversity, and long-term ecological effects are important factors that need to be addressed in the development and deployment of genetically modified trees.

35.3 Stakeholder Engagement and Policy Development
The development and adoption of genetically modified forest trees require stakeholder engagement, including forest industry representatives, environmental organizations, indigenous communities, and regulatory authorities. Policy frameworks need to be developed to ensure that the risks and benefits of genetically modified forest trees are adequately assessed and managed.

Chapter 36: GMOs and Biosecurity

36.1 Biosecurity in Agriculture
Biosecurity encompasses measures to prevent, detect, and manage risks related to the introduction and spread of pests, diseases, and genetically modified organisms. The use of GMOs in agriculture raises biosecurity concerns, as their unintended release or escape could have ecological, environmental, and economic impacts.

36.2 Containment Strategies for GMOs
Containment strategies are employed to prevent the unintended spread of GMOs beyond their intended release sites. These strategies may include physical barriers, isolation distances, buffer zones, and other measures to prevent gene flow and minimize the potential environmental impact of GMOs.

36.3 Risk Assessment and Monitoring
Risk assessment and monitoring play crucial roles in assessing the potential biosecurity risks associated with GMOs. These processes involve evaluating the likelihood and consequences of unintended releases, monitoring the presence of GMOs in the environment, and implementing appropriate risk management strategies.

Chapter 37: GMOs and Human Health Applications

37.1 Pharmaceutical Production in Plants
Genetically modified plants can be utilized as biofactories for the production of pharmaceuticals, including vaccines, therapeutic proteins, antibodies, and diagnostic reagents. Plant-based pharmaceutical production offers advantages such as scalability, cost-effectiveness, and the potential for rapid response to emerging health needs.

37.2 Nutraceuticals and Functional Foods
Genetic engineering techniques can be employed to develop crops with enhanced levels of beneficial compounds, such as antioxidants, vitamins, and phytochemicals. Nutraceuticals and functional foods derived from genetically modified crops have the potential to contribute to improved health outcomes and disease prevention.

37.3 Tissue Engineering and Regenerative Medicine
Genetic engineering plays a role in tissue engineering and regenerative medicine by enabling the modification of cells, tissues, and organs for therapeutic purposes. This field explores the use of genetically modified cells and tissues for transplantation, gene therapy, and the development of advanced medical treatments.

Chapter 38: GMOs and Weed Management Strategies

38.1 Integrated Weed Management
Integrated Weed Management (IWM) involves employing a combination of strategies to manage weeds effectively while minimizing reliance on herbicides. GMOs can be integrated into IWM programs, complementing cultural, mechanical, and biological weed control methods and reducing the environmental impact of weed management practices.

38.2 Herbicide-Resistant Weed Challenges
The widespread adoption of herbicide-tolerant GMOs has led to the emergence of herbicide-resistant weeds, posing challenges for weed management. The development and implementation of integrated approaches, including diversified herbicide use, crop rotation, cover cropping, and precision weed control technologies, are necessary to mitigate herbicide resistance.

38.3 Non-Chemical Weed Control Strategies
Genetic engineering can contribute to non-chemical weed control strategies by developing crops with traits such as allelopathy, competitive ability, or enhanced ability to suppress weed growth. These non-chemical approaches provide alternatives to chemical herbicides and support more sustainable weed management practices.

Chapter 39: Public Perception of GMOs

39.1 Factors Influencing Public Perception
Public perception of GMOs is influenced by various factors, including individual values, cultural beliefs, personal experiences, trust in scientific institutions, media coverage, and information sources. Understanding these factors is crucial for effective communication and public engagement on GMO-related issues.

39.2 Public Opinion and Acceptance
Public opinion on GMOs varies across different regions and demographics. While some individuals have positive views, citing potential benefits and scientific consensus on safety, others have concerns regarding health risks, environmental impacts, corporate control, and ethical considerations. Public acceptance of GMOs can be influenced by transparent and inclusive communication, education, and engagement.

39.3 Dialogue and Engagement Strategies
Engaging the public in meaningful dialogue and decision-making processes is essential for addressing concerns, building trust, and promoting informed decision-making on GMO-related issues. Strategies such as participatory approaches, public consultations, and multi-stakeholder engagement can facilitate dialogue, foster understanding, and incorporate diverse perspectives into policy and decision-making processes.

Chapter 40: The Future of Genetic Engineering

40.1 Advances in Genetic Engineering Technologies
Genetic engineering technologies continue to advance, enabling more precise and efficient modifications in the genome. Techniques such as gene editing, synthetic biology, and genome synthesis offer new possibilities for crop improvement, disease treatment, and environmental applications.

40.2 Genome-Wide Engineering
Genome-wide engineering involves making large-scale modifications to an organism's genome, including the addition, deletion, or modification of multiple genes. This approach has the potential to revolutionize genetic engineering by allowing the simultaneous modification of multiple traits, accelerating the development of desired traits in crops, and other organisms.

40.3 Synthetic Biology and Genetic Circuits
Synthetic biology combines engineering principles with biology to design and construct novel biological parts, devices, and systems. Genetic circuits, consisting of interconnected genetic components, can be engineered to regulate gene expression, perform specific functions, or respond to environmental stimuli. Synthetic biology has applications in medicine, agriculture, biotechnology, and environmental management.

Chapter 41: GMO Regulations and International Trade

41.1 International Trade and GMOs
International trade of GMOs involves the import and export of genetically modified agricultural products, such as crops, seeds, and processed foods. Trade regulations and agreements aim to ensure the safe handling, labeling, and traceability of GMOs, while facilitating the flow of goods in the global market.

41.2 Regulatory Harmonization Efforts
Efforts to harmonize GMO regulations internationally seek to establish common guidelines, standards, and protocols for the assessment, approval, and labeling of GMOs. Harmonization aims to reduce trade barriers, provide clarity for industry, and ensure the safety of GMOs for consumers and the environment.

41.3 Trade Disputes and Resolutions
Disputes related to GMOs in international trade can arise when countries have differing regulations, policies, or thresholds for GMO labeling. These disputes can be addressed through negotiations, dispute settlement mechanisms under the World Trade Organization (WTO), or bilateral agreements to resolve trade conflicts and facilitate the free flow of GMO-related products.

Chapter 42: Genetic Engineering and Crop Diversity Conservation

42.1 Importance of Crop Diversity
Crop diversity conservation is essential for maintaining agricultural resilience, adaptability, and the availability of genetic resources for future generations. Genetic engineering can contribute to crop diversity conservation by preserving and utilizing genetic resources, improving neglected or underutilized crops, and protecting endangered species.

42.2 Genetic Engineering in Rare and Endangered Species
Genetic engineering techniques can be applied to rare and endangered species to address conservation challenges, such as small population sizes, habitat loss, and disease susceptibility. Genetic interventions can help enhance species resilience, restore genetic diversity, and support efforts for species recovery and reintroduction.

42.3 Genetic Engineering and Ex Situ Conservation
Ex situ conservation involves the preservation of genetic resources outside their natural habitats, such as in gene banks or botanical gardens. Genetic engineering can complement ex situ conservation efforts by providing tools for the long-term storage, regeneration, and utilization of genetic materials from diverse crop species and wild relatives.

Chapter 43: GMOs and Food Allergies

43.1 Allergenicity of Genetically Modified Crops
Assessing the allergenicity of genetically modified crops is an important aspect of their safety evaluation. Genetically modified crops are rigorously tested to ensure that the introduced genes do not encode allergenic proteins or alter the existing allergenicity of the crop.

43.2 Protein Characterization and Allergenicity Assessment
Protein characterization and allergenicity assessment involve comparing the proteins produced in genetically modified crops to known allergens and evaluating their potential cross-reactivity with allergenic proteins. These tests aim to identify and mitigate potential allergenic risks associated with genetically modified crops.

43.3 Labeling and Communication
Labeling of genetically modified foods is important for individuals with food allergies, as it allows them to make informed choices and avoid allergens they may be sensitive to. Clear and accurate communication about the presence of allergenic substances in genetically modified foods is crucial for ensuring the safety of consumers with food allergies.

Chapter 44: GMOs and the Developing World

44.1 Potential Benefits for Developing Countries
GMOs have the potential to benefit developing countries by addressing agricultural challenges, improving food security, reducing post-harvest losses, increasing crop yields, and enhancing nutritional content. These technologies can contribute to poverty reduction, rural development, and sustainable agriculture in resource-constrained regions.

44.2 Capacity Building and Technology Transfer
Building local capacity and facilitating technology transfer are crucial for the successful adoption and responsible use of GMOs in developing countries. This involves strengthening research and development infrastructure, providing training and education, and fostering collaborations between international institutions and local stakeholders.

44.3 Socio-Economic Considerations
The adoption of GMOs in developing countries involves socio-economic considerations, such as access to technology, affordability of seeds, intellectual property rights, farmer empowerment, and equitable distribution of benefits. Ensuring that the adoption of GMOs aligns with local needs, priorities, and socio-economic realities is essential for maximizing their potential benefits.

Chapter 45: GMOs and Environmental Risk Assessment

45.1 Environmental Risk Assessment Process
Environmental risk assessment evaluates the potential impacts of GMOs on the environment, including biodiversity, ecosystem functioning, and ecological interactions. It involves identifying and evaluating potential hazards, assessing exposure pathways, and considering potential consequences in order to make informed decisions about the release and management of GMOs.

45.2 Ecological Effects and Impact on Non-Target Organisms
Assessing the ecological effects of GMOs includes evaluating their potential impacts on non-target organisms, such as beneficial insects, birds, mammals, and soil microorganisms. Studies examine potential direct and indirect effects, including changes in population dynamics, trophic interactions, and ecosystem functioning.

45.3 Post-Release Monitoring and Adaptive Management
Post-release monitoring programs are implemented to assess the environmental impacts of GMOs after their commercial release. Monitoring provides valuable data on the performance, persistence, and interactions of GMOs in real-world conditions, allowing for adaptive management strategies and informed decision-making to minimize potential risks and maximize benefits.

Chapter 46: GMOs and Antibiotic Resistance

46.1 Genetic Engineering and Antibiotic Resistance Marker Genes
In the development of genetically modified organisms, antibiotic resistance marker genes have traditionally been used as selectable markers. These genes allow for the identification and selection of successfully transformed cells. However, concerns have been raised about the potential transfer of antibiotic resistance genes to bacteria in the environment.

46.2 Alternatives to Antibiotic Resistance Marker Genes
Efforts are underway to develop alternative selectable marker systems that do not involve antibiotic resistance genes. These include marker genes based on non-antibiotic selection methods, such as herbicide resistance, fluorescence proteins, or nutritional complementation. The use of alternative markers aims to reduce the potential risks associated with antibiotic resistance gene transfer.

46.3 Risk Assessment and Mitigation Strategies
Risk assessment plays a crucial role in evaluating the potential risks associated with antibiotic resistance marker genes in genetically modified organisms. Mitigation strategies include the phasing-out of antibiotic resistance markers, the development of marker-free transformation methods, and the use of strict containment measures during research and development.

Chapter 47: GMOs and Soil Health

47.1 Soil Health and Sustainable Agriculture
Soil health is essential for sustainable agriculture, as it influences nutrient cycling, water holding capacity, carbon sequestration, and the overall productivity and resilience of agricultural systems. GMOs can contribute to soil health by reducing soil erosion, promoting organic matter accumulation, and minimizing the use of agrochemicals.

47.2 GMOs and Soil Microorganisms
Genetically modified crops can influence soil microbial communities and functions. Studies have shown that certain GMOs, such as insect-resistant crops or herbicide-tolerant crops, can have subtle effects on soil microbial diversity, activity, and nutrient cycling. Understanding these interactions is important for assessing the potential impacts of GMOs on soil health.

47.3 Rhizosphere Interactions and Nutrient Uptake
The rhizosphere, the region of soil influenced by plant roots, plays a crucial role in nutrient uptake and plant-microbe interactions. Genetic engineering can enhance rhizosphere interactions by modifying root traits, improving nutrient acquisition efficiency, and promoting beneficial microbial associations. These approaches can contribute to improved soil health and nutrient-use efficiency.

Chapter 48: GMOs and Intellectual Property Rights

48.1 Patents and Intellectual Property Protection
Patents provide legal protection for genetically modified crops and biotechnological inventions, incentivizing innovation and investment. Intellectual property rights (IPRs) allow developers to recoup their research and development costs, promote technology transfer, and stimulate further advancements in genetic engineering.

48.2 Access to Genetic Resources and Benefit-Sharing
Access to genetic resources, particularly from biodiversity-rich countries, is a crucial consideration in GMO research and development. Benefit-sharing mechanisms aim to ensure the equitable sharing of benefits derived from the utilization of genetic resources, supporting the conservation of biodiversity and the rights of indigenous communities.

48.3 Licensing and Technology Transfer
Licensing agreements and technology transfer play a role in facilitating the dissemination and use of genetically modified crops. These agreements define the terms of access, use, and commercialization of GMOs, allowing for collaboration, investment, and the responsible dissemination of technology for the benefit of farmers and society.

Chapter 49: Socio-Economic Impacts of GMOs

49.1 Economic Benefits and Farmer Income
GMOs have the potential to generate economic benefits for farmers through increased yields, reduced input costs, and improved market opportunities. Studies have shown that the adoption of genetically modified crops has led to increased incomes and improved livelihoods for many farmers, particularly small-scale farmers in developing countries.

49.2 Implications for Farming Systems
The adoption of GMOs can have implications for farming systems, including changes in cropping patterns, input use, and agronomic practices. Understanding the socio-economic impacts of GMOs on different farming systems is crucial for developing policies and support mechanisms that ensure sustainable and inclusive agricultural development.

49.3 Social Acceptance and Equity Considerations
Social acceptance and equity considerations are important in assessing the socio-economic impacts of GMOs. Issues of access to technology, market power, income disparities, and the potential concentration of benefits among larger farms or corporations need to be addressed to ensure equitable distribution of the benefits of genetically modified crops.

Chapter 50: Future Challenges and Opportunities

50.1 Ethical and Social Considerations
As genetic engineering technologies continue to advance, ethical and social considerations will remain at the forefront of the GMO debate. Discussions on responsible innovation, democratic decision-making, transparency, and public engagement will shape the future development, regulation, and adoption of GMOs.

50.2 Sustainability and Climate Change Resilience
The role of GMOs in promoting sustainability and climate change resilience will become increasingly important. Developing genetically modified crops with enhanced traits for resource-use efficiency, climate adaptation, and environmental sustainability will contribute to global efforts to address the challenges of food security and climate change.

50.3 Collaboration and Knowledge Sharing
Collaboration and knowledge sharing among scientists, policymakers, farmers, consumers, and other stakeholders will be key in addressing the challenges and opportunities of GMOs. International cooperation, interdisciplinary research, and inclusive decision-making processes will foster innovation, promote responsible use, and ensure that GMOs contribute to sustainable and equitable agricultural systems.


Featured books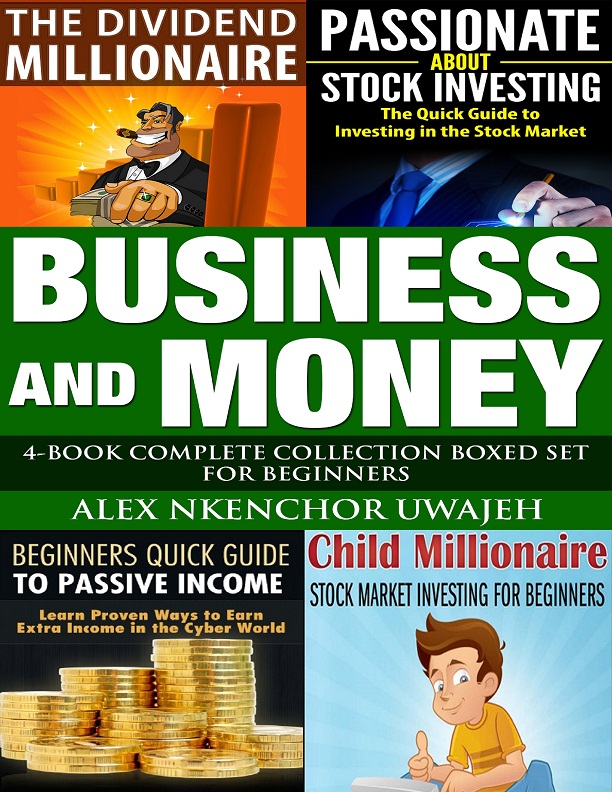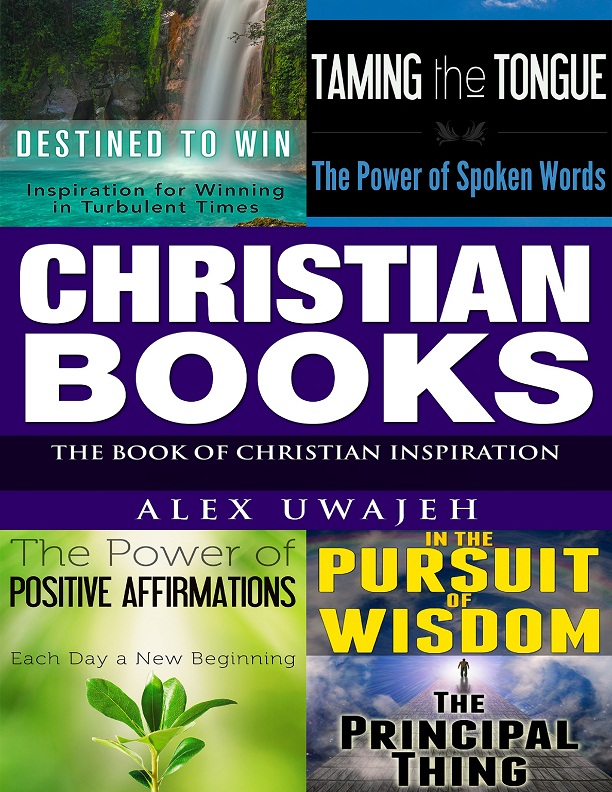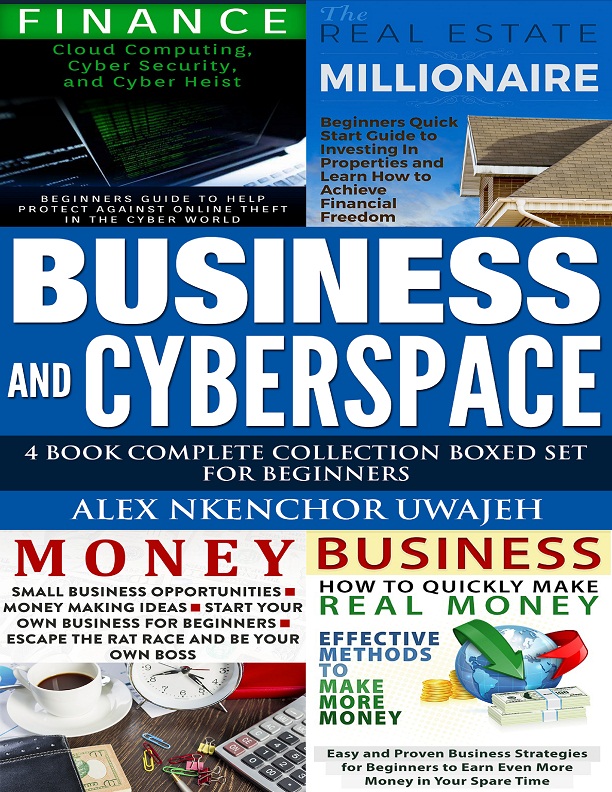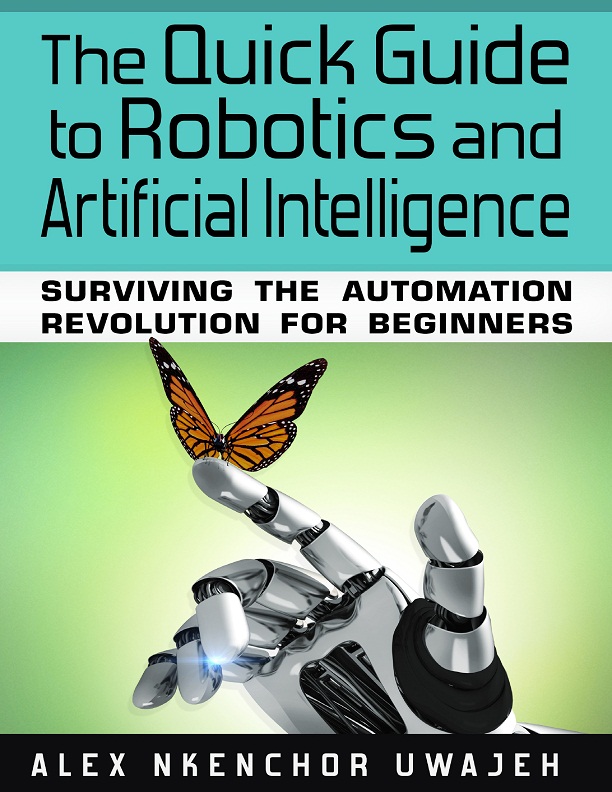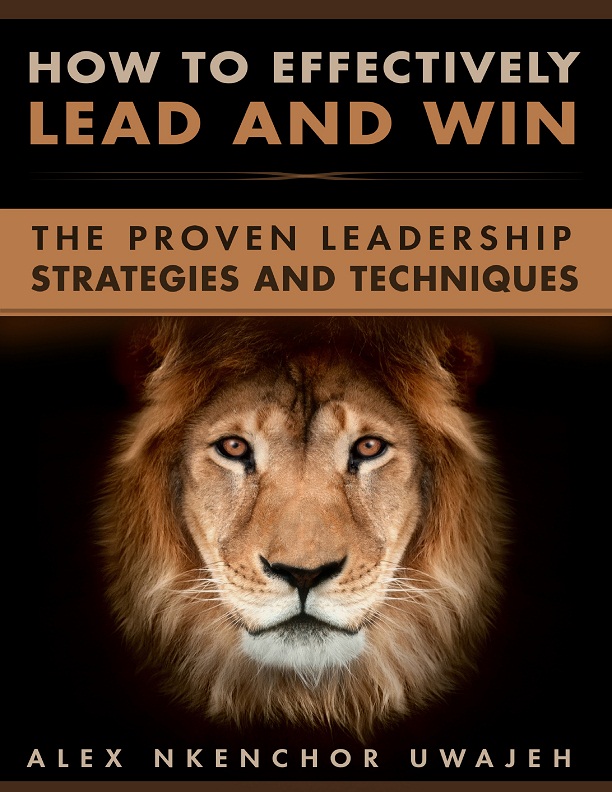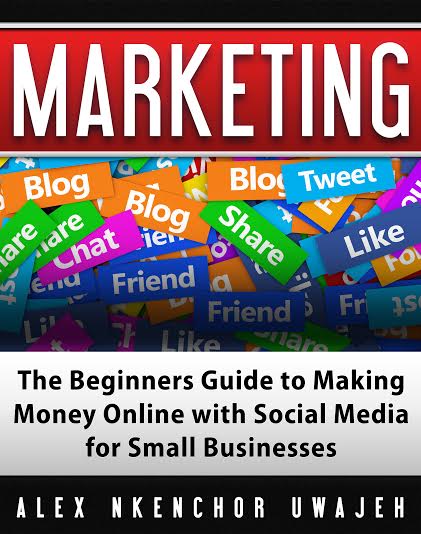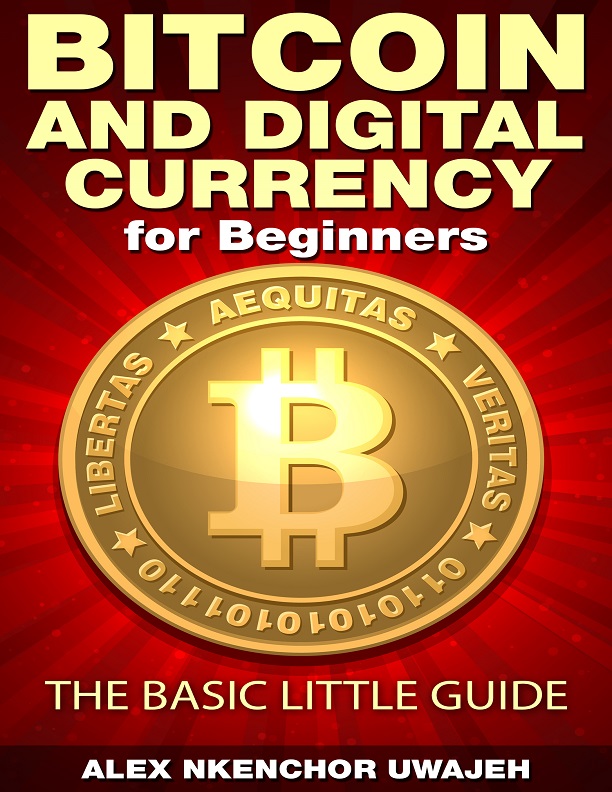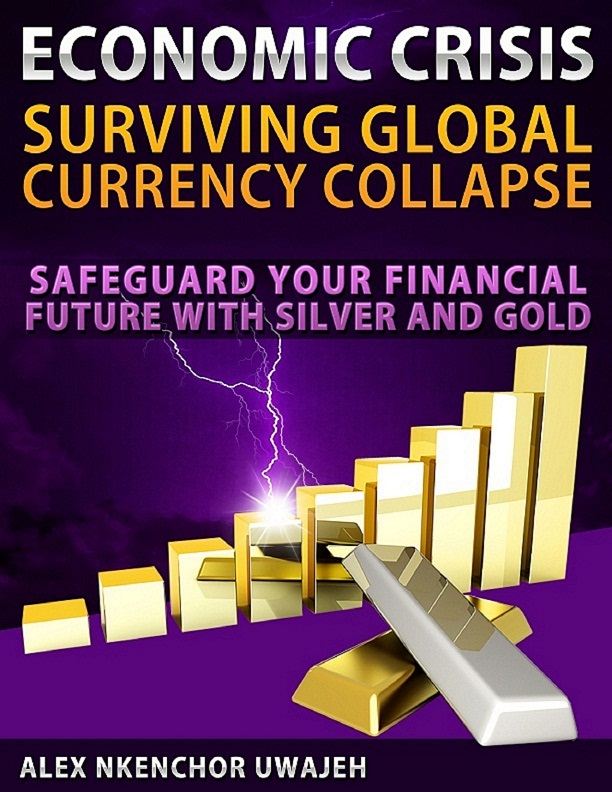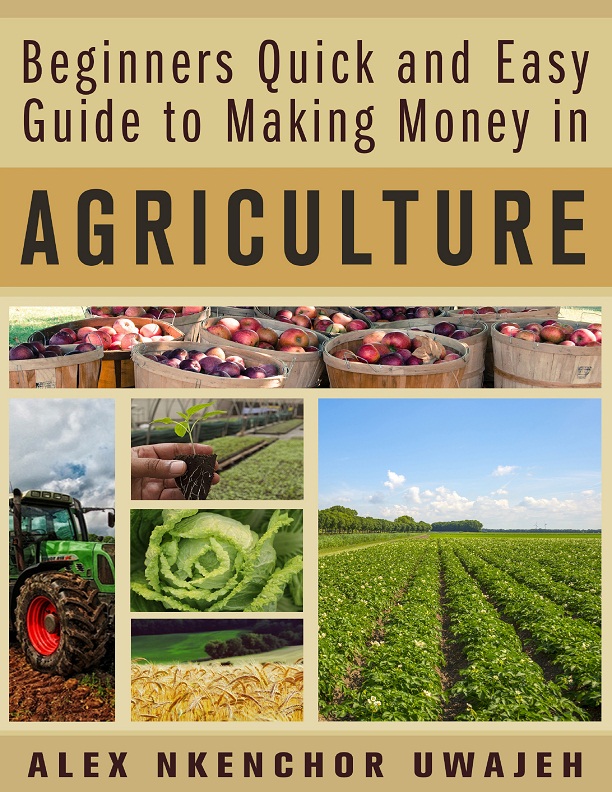 Browse my Google Playstore Books
Want Audible Audio Books? Start Listening Now, 30 Days Free