Helpful Articles






How to Become a Flight Attendant: Your Comprehensive Guide


Chapter 1: Introduction to the World of Flight Attendants
1.1 Understanding the Role of a Flight Attendant
1.2 The Perks and Challenges of the Job

Chapter 2: Self-Assessment and Research
2.1 Identifying Your Skills and Qualities
2.2 Researching Different Airlines and their Requirements

Chapter 3: Education and Qualifications
3.1 Minimum Educational Requirements
3.2 Additional Certifications and Training Opportunities

Chapter 4: Physical Requirements and Health Considerations
4.1 Meeting Height and Weight Standards
4.2 Managing Medical Conditions and Disabilities

Chapter 5: Perfecting Your Communication Skills
5.1 Importance of Effective Communication in the Sky
5.2 Developing Language Proficiency

Chapter 6: Customer Service Excellence
6.1 Understanding the Importance of Customer Service
6.2 Dealing with Difficult Passengers

Chapter 7: Safety and Emergency Procedures
7.1 The Crucial Role of Flight Attendants in Ensuring Safety
7.2 Learning Emergency Protocols and Procedures

Chapter 8: Grooming and Appearance
8.1 Maintaining a Professional Image
8.2 Dress Code and Grooming Tips

Chapter 9: Writing an Outstanding Resume
9.1 Highlighting Relevant Experience
9.2 Crafting an Eye-catching Cover Letter

Chapter 10: Nailing the Interview
10.1 Preparing for the Interview Questions
10.2 Demonstrating Confidence and Professionalism

Chapter 11: Group Interviews and Assessment Days
11.1 Participating in Group Activities
11.2 Standing Out in a Competitive Environment

Chapter 12: The Training Process
12.1 Understanding the Flight Attendant Training Program
12.2 Surviving and Thriving during Training

Chapter 13: Learning In-Flight Services
13.1 Food and Beverage Service
13.2 Handling In-Flight Entertainment Systems

Chapter 14: Mastering Emergency Situations
14.1 Evacuation Drills and Procedures
14.2 Handling Medical Emergencies

Chapter 15: Cultural Sensitivity and Diversity
15.1 Respecting Different Cultures and Customs
15.2 Promoting Inclusivity and Tolerance

Chapter 16: Coping with Jet Lag and Long-Haul Flights
16.1 Managing Sleep and Rest
16.2 Staying Healthy on the Go

Chapter 17: Building a Strong Team
17.1 The Importance of Teamwork in Aviation
17.2 Effective Communication with Crew Members

Chapter 18: Career Progression and Advancement
18.1 Opportunities for Growth within the Industry
18.2 Climbing the Ladder to Leadership Positions

Chapter 19: Dealing with Difficult Situations
19.1 Handling Turbulence and Other In-Flight Challenges
19.2 Coping with Time Zone Changes and Irregular Schedules

Chapter 20: Balancing Personal and Professional Life
20.1 Maintaining Relationships with Friends and Family
20.2 Coping with the Isolation of Frequent Travel

Chapter 21: Tips for a Successful Probation Period
21.1 Navigating the First Months as a New Flight Attendant
21.2 Proving Your Worth to the Airline

Chapter 22: Mental and Emotional Well-Being
22.1 Addressing Stress and Burnout
22.2 Seeking Support and Professional Help

Chapter 23: Preparing for Retirement or Career Transitions
23.1 Planning for the Future Beyond Flying
23.2 Exploring Opportunities in Related Industries

Chapter 24: Tales from the Skies - Real-Life Flight Attendant Experiences
24.1 Heartwarming and Memorable Stories
24.2 Lessons Learned from On-Board Encounters

Chapter 25: Conclusion
25.1 Reflecting on the Journey to Becoming a Flight Attendant
25.2 Embracing the Adventure of a Lifetime

Chapter 1: Introduction to the World of Flight Attendants

1.1 Understanding the Role of a Flight Attendant

Flight attendants, also known as cabin crew or air hosts/hostesses, play a crucial role in ensuring the safety and comfort of passengers during flights. Beyond serving meals and beverages, they are responsible for maintaining the well-being of passengers throughout the journey. Flight attendants are trained to handle emergencies, provide first aid, and carry out evacuation procedures when necessary. They are the first line of defense in maintaining order and ensuring passenger compliance with safety regulations.

In addition to safety responsibilities, flight attendants also serve as representatives of the airline. They contribute to the overall customer experience by providing excellent service, addressing passenger inquiries, and accommodating special requests. Their friendly and professional demeanor can leave a lasting impression on passengers and influence their perception of the airline.

1.2 The Perks and Challenges of the Job

Being a flight attendant offers several perks, making it an appealing career choice for many individuals. First and foremost, flight attendants get to travel and explore different destinations around the world. The job allows them to experience diverse cultures, cuisines, and lifestyles, which can be enriching and rewarding.

Moreover, airlines often provide their employees with discounted or free flights for personal travel, a privilege that allows flight attendants to make the most of their time off and explore new places at a lower cost. The dynamic nature of the job also means that each day brings unique experiences, making it an exciting and ever-changing career.

However, being a flight attendant comes with its share of challenges. Irregular working hours, long flights, and frequent time zone changes can disrupt sleep patterns and lead to fatigue. Dealing with difficult passengers, medical emergencies, and other unforeseen situations requires a high level of adaptability and emotional resilience.

Flight attendants must also maintain a professional image and adhere to strict grooming standards, as they represent the airline and its brand during their interactions with passengers. Furthermore, the job can be physically demanding, as flight attendants are often required to lift heavy objects and spend long hours on their feet.

Chapter 2: Self-Assessment and Research

2.1 Identifying Your Skills and Qualities

Before pursuing a career as a flight attendant, it's essential to assess your skills and qualities to determine if the role aligns with your strengths and interests. Strong communication skills, empathy, and a service-oriented mindset are vital attributes for flight attendants, as they frequently interact with diverse groups of passengers.

Other essential qualities include adaptability, problem-solving ability, and a calm demeanor under pressure. Flight attendants must be able to handle emergencies and unexpected situations with grace and composure. Language proficiency, especially in English, is often a requirement, but additional language skills can be an advantage, especially for international airlines.

2.2 Researching Different Airlines and their Requirements

Each airline has specific requirements and qualifications for prospective flight attendants. Research various airlines to understand their unique hiring criteria, including minimum age, educational qualifications, and physical requirements. Some airlines may prioritize candidates with previous customer service experience, while others may focus on language skills or cultural diversity.

It's also essential to consider the type of flights offered by different airlines, such as short-haul domestic routes or long-haul international journeys. The working conditions and job responsibilities can vary significantly between airlines, so choose one that aligns with your preferences and career goals.

Chapter 3: Education and Qualifications

3.1 Minimum Educational Requirements

While the minimum educational requirements can vary between airlines, most require a high school diploma or equivalent. Some airlines may prefer candidates with higher education or relevant certifications, such as diplomas or degrees in hospitality, tourism, or customer service-related fields.

3.2 Additional Certifications and Training Opportunities

To stand out as a candidate, consider obtaining certifications that enhance your skills and qualifications. CPR and first aid certifications are particularly valuable for flight attendants, as they may be called upon to administer medical assistance during flights. Additionally, language courses or fluency in multiple languages can be advantageous, especially for airlines that serve diverse international routes.

Look for training opportunities that can give you an edge during the hiring process, such as customer service workshops or conflict resolution courses. Some airlines offer their own specialized training programs for aspiring flight attendants, providing comprehensive preparation for the role.

Chapter 4: Physical Requirements and Health Considerations

4.1 Meeting Height and Weight Standards

Airlines often have specific height and weight requirements for flight attendants, primarily for safety reasons. These standards are in place to ensure that flight attendants can reach overhead compartments and assist passengers comfortably. While the exact measurements can differ between airlines, maintaining a healthy weight and staying physically fit is essential for meeting these criteria.

4.2 Managing Medical Conditions and Disabilities

Flight attendants must undergo medical assessments to ensure they are fit to perform their duties and handle emergencies. While some medical conditions may not necessarily disqualify candidates, it's crucial to be transparent about any existing health issues during the hiring process. Airlines may have policies in place to accommodate flight attendants with certain disabilities or medical conditions, depending on their severity and impact on job performance.

Chapter 5: Perfecting Your Communication Skills

5.1 Importance of Effective Communication in the Sky

Clear and effective communication is the foundation of exceptional customer service for flight attendants. They must communicate important safety information to passengers, provide instructions during emergencies, and address passenger inquiries and concerns. Developing excellent verbal and non-verbal communication skills is essential for building rapport with passengers and creating a positive flying experience.

5.2 Developing Language Proficiency

For airlines that operate on international routes, language proficiency is a valuable asset for flight attendants. English is the most commonly used language in aviation, but additional language skills can be advantageous when interacting with passengers from diverse cultural backgrounds. Consider taking language courses or practicing language skills to enhance your qualifications as a flight attendant.

Chapter 6: Customer Service Excellence

6.1 Understanding the Importance of Customer Service

Customer service is at the core of a flight attendant's role. Flight attendants are responsible for ensuring that passengers feel comfortable, safe, and valued throughout their journey. Providing top-notch service contributes to passenger satisfaction, loyalty, and positive word-of-mouth, all of which are crucial for the success of an airline.

6.2 Dealing with Difficult Passengers

Despite their best efforts, flight attendants may encounter difficult passengers from time to time. Handling challenging situations with patience and empathy is essential to defusing tense situations and maintaining a harmonious atmosphere on board. Flight attendants should be trained in conflict resolution techniques to manage disagreements and ensure the safety and comfort of all passengers.

Chapter 7: Safety and Emergency Procedures

7.1 The Crucial Role of Flight Attendants in Ensuring Safety

Flight attendants are the primary safety personnel on board, trained to handle various emergencies that may arise during flights. They are responsible for conducting pre-flight safety briefings, demonstrating safety equipment usage, and ensuring passengers are aware of evacuation procedures. In the event of an emergency, flight attendants coordinate evacuations, assist passengers with life-saving procedures, and communicate with the flight deck to provide crucial information.

7.2 Learning Emergency Protocols and Procedures

Flight attendants undergo rigorous training in safety and emergency procedures. This includes simulations of various emergency scenarios, such as fire, decompression, or ditching, to ensure they are prepared to respond quickly and effectively. Regular training refreshers are conducted to keep flight attendants up-to-date with the latest safety protocols.

Chapter 8: Grooming and Appearance

8.1 Maintaining a Professional Image

Flight attendants are required to maintain a polished and professional appearance at all times while on duty. Airlines have specific grooming standards that include hairstyle, makeup, and uniform guidelines. Paying attention to personal grooming is crucial, as flight attendants are the frontline representatives of the airline and contribute to its overall brand image.

8.2 Dress Code and Grooming Tips

Follow the airline's dress code and grooming guidelines meticulously during the application process and throughout your career as a flight attendant. Keep hairstyles neat and manageable, and use makeup sparingly and tastefully. Ensure your uniform is clean, well-fitted, and wrinkle-free, as a tidy appearance reflects professionalism and attention to detail.

Chapter 9: Writing an Outstanding Resume

9.1 Highlighting Relevant Experience

Crafting an impressive resume is vital for catching the attention of airline recruiters. Focus on highlighting relevant experiences that demonstrate your customer service skills, ability to work in a team, and adaptability. Include any previous work experience that involves customer interactions, even if it's not directly related to aviation.

9.2 Crafting an Eye-catching Cover Letter

Your cover letter should complement your resume and provide insights into your passion for the role of a flight attendant. Explain why you are interested in the position and the specific airline, and showcase how your skills align with the airline's values and mission. Tailor your cover letter for each application to show your dedication and attention to detail.

Chapter 10: Nailing the Interview

10.1 Preparing for the Interview Questions

Interviews for flight attendant positions can be competitive and rigorous. Practice answering common interview questions, such as why you want to become a flight attendant, how you handle challenging situations, and how you provide excellent customer service. Prepare examples that showcase your skills and experiences effectively.

10.2 Demonstrating Confidence and Professionalism

During the interview, project confidence and a professional demeanor. Maintain good eye contact, offer a firm handshake, and speak clearly and confidently. Demonstrate your passion for the job and your willingness to go above and beyond to ensure passenger satisfaction.

Chapter 11: Group Interviews and Assessment Days

11.1 Participating in Group Activities

Group interviews and assessment days are common during the flight attendant hiring process. These activities assess how well candidates work in a team and how they handle group tasks. Be cooperative, respectful, and actively participate in group activities to showcase your ability to collaborate with others.

11.2 Standing Out in a Competitive Environment

In a competitive selection process, it's essential to stand out positively. Showcase your unique skills, experiences, and personality while still being a team player. Engage with other candidates and the assessors in a friendly and approachable manner, demonstrating your ability to connect with others.

Chapter 12: The Training Process

12.1 Understanding the Flight Attendant Training Program

Once hired, new flight attendants undergo intensive training before beginning their flying careers. The training program covers safety procedures, emergency protocols, in-flight service, customer service, and company policies. It also includes simulations of various scenarios to prepare flight attendants for real-life situations.

12.2 Surviving and Thriving during Training

Flight attendant training can be mentally and physically demanding. Stay focused, take detailed notes, and actively participate in all training activities. Ask questions if you need clarification, and use the support of your fellow trainees to navigate the challenges together. Remember that training is an opportunity to learn and grow, preparing you for the rewarding career ahead.

Chapter 13: Learning In-Flight Services

13.1 Food and Beverage Service

Flight attendants are responsible for serving meals, snacks, and beverages during flights. They must learn the menu offerings, manage inventory, and accommodate special dietary requests or allergies. Excellent time management skills are essential for providing efficient and attentive service to all passengers.

13.2 Handling In-Flight Entertainment Systems

Flight attendants assist passengers in using the in-flight entertainment systems, ensuring they have a pleasant and enjoyable journey. They troubleshoot any technical issues and provide recommendations for entertainment options, helping passengers make the most of their flight experience.

Chapter 14: Mastering Emergency Situations

14.1 Evacuation Drills and Procedures

During training, flight attendants are extensively trained on evacuation procedures in case of an emergency. They learn to evacuate the aircraft efficiently and safely, prioritizing passenger well-being and maintaining order during a stressful situation.

14.2 Handling Medical Emergencies

Flight attendants are trained to provide basic first aid and handle common medical emergencies that may occur during flights. They are equipped with medical kits containing essential supplies to assist passengers until medical professionals can take over.

Chapter 15: Cultural Sensitivity and Diversity

15.1 Respecting Different Cultures and Customs

Flight attendants interact with passengers from various cultural backgrounds. Cultural sensitivity is essential to ensure that all passengers feel respected and valued during their journey. Flight attendants must be open-minded, avoid cultural stereotypes, and adapt their service approach to accommodate diverse customs and traditions.

15.2 Promoting Inclusivity and Tolerance

In-flight, flight attendants play a role in fostering a welcoming and inclusive environment for all passengers. They should be mindful of language and behaviors that may inadvertently exclude or offend others. By promoting tolerance and inclusivity, flight attendants contribute to a positive and harmonious atmosphere on board.

Chapter 16: Coping with Jet Lag and Long-Haul Flights

16.1 Managing Sleep and Rest

Jet lag is a common challenge for flight attendants, especially those on long-haul international routes. Learn effective strategies to manage sleep and rest during layovers and time off. Prioritize adequate rest to maintain alertness and performance while on duty.

16.2 Staying Healthy on the Go

Traveling frequently can take a toll on a flight attendant's health. Adopt a healthy lifestyle by eating balanced meals, staying hydrated, and engaging in regular exercise. Take care of your mental well-being by practicing stress-reduction techniques and seeking support from colleagues and loved ones.

Chapter 17: Building a Strong Team

17.1 The Importance of Teamwork in Aviation

Flight attendants work closely with other crew members, including pilots and ground staff. Effective teamwork is essential for smooth flight operations and ensuring passenger safety and comfort. Strong communication and coordination between team members contribute to the success of each flight.

17.2 Effective Communication with Crew Members

Flight attendants should maintain open communication with other crew members during pre-flight briefings and throughout the journey. Clear and concise communication is crucial for coordinating tasks, addressing any concerns, and responding to emergencies as a cohesive unit.

Chapter 18: Career Progression and Advancement

18.1 Opportunities for Growth within the Industry

Flight attendant roles offer various opportunities for career growth and advancement. After gaining experience, flight attendants can apply for senior or lead positions, taking on additional responsibilities and supervisory roles. Some may pursue roles in training, recruitment, or corporate positions within the airline industry.

18.2 Climbing the Ladder to Leadership Positions

Demonstrate your leadership skills and dedication to the airline's values to be considered for leadership positions. Seek feedback from supervisors, take on additional responsibilities when available, and participate in professional development programs to enhance your leadership potential.

Chapter 19: Dealing with Difficult Situations

19.1 Handling Turbulence and Other In-Flight Challenges

Flight attendants must remain calm and composed during turbulence or other challenging situations. Prioritize passenger safety and comfort, providing reassurance and clear communication to address any concerns. Be vigilant and responsive to any unexpected occurrences during the flight.

19.2 Coping with Time Zone Changes and Irregular Schedules

Managing irregular schedules and frequent time zone changes can disrupt sleep patterns and impact overall well-being. Develop strategies to adapt to different time zones, including adjusting sleep schedules and using rest periods effectively. Employ self-care practices to mitigate the effects of irregular work hours.

Chapter 20: Balancing Personal and Professional Life

20.1 Maintaining Relationships with Friends and Family

Flight attendants often spend significant time away from home and loved ones. Prioritize communication with friends and family during layovers and time off. Make efforts to stay connected and maintain strong relationships despite the challenges of a flight attendant's schedule.

20.2 Coping with the Isolation of Frequent Travel

Frequent travel can lead to feelings of isolation. Engage in social activities during layovers, connect with colleagues, and participate in crew activities to combat loneliness. Use technology to stay in touch with friends and family, ensuring you feel connected even when far from home.

Chapter 21: Tips for a Successful Probation Period

21.1 Navigating the First Months as a New Flight Attendant

The probationary period is an important phase for new flight attendants. Take advantage of this time to learn from experienced crew members, ask questions, and seek feedback to improve your performance. Adapt to the demands of the job and demonstrate your dedication to the airline's values.

21.2 Proving Your Worth to the Airline

During the probationary period, focus on exceeding expectations and demonstrating your commitment to the airline's success. Be punctual, professional, and attentive to details. Show a willingness to learn and take on additional responsibilities, as this period is an opportunity to showcase your potential as a valuable team member.

Chapter 22: Mental and Emotional Well-Being

22.1 Addressing Stress and Burnout

Working as a flight attendant can be stressful due to irregular schedules, time zone changes, and dealing with challenging situations. Implement stress-reduction techniques such as meditation, exercise, or hobbies to manage stress and prevent burnout. Seek support from colleagues and professional resources if needed.

22.2 Seeking Support and Professional Help

It's essential to acknowledge and address mental health concerns. If you find yourself struggling with emotional well-being, do not hesitate to seek support from mental health professionals or employee assistance programs provided by the airline. Your well-being is paramount, and seeking help is a sign of strength.

Chapter 23: Preparing for Retirement or Career Transitions

23.1 Planning for the Future Beyond Flying

Flight attendant careers typically have a retirement age or a natural transition to other roles within or outside the airline industry. Start planning for your future well in advance, exploring different career paths and considering additional education or training if necessary.

23.2 Exploring Opportunities in Related Industries

Flight attendants develop valuable skills during their careers that are transferable to various industries. Consider opportunities in customer service, hospitality, event management, or training and development. Leverage your experiences as a flight attendant to open doors to diverse career possibilities.

Chapter 24: Tales from the Skies - Real-Life Flight Attendant Experiences

24.1 Heartwarming and Memorable Stories

Flight attendants encounter numerous heartwarming and memorable moments during their careers. Share inspiring stories of passengers' gratitude, acts of kindness, or instances where your assistance made a significant impact on a passenger's journey.

24.2 Lessons Learned from On-Board Encounters

Reflect on the lessons you've learned from on-board encounters, both positive and challenging. These experiences can offer valuable insights and wisdom to aspiring flight attendants and provide a deeper understanding of the profession's dynamics.

Chapter 25: Conclusion

25.1 Reflecting on the Journey to Becoming a Flight Attendant

Becoming a flight attendant is a rewarding and unique career choice. Reflect on your journey from aspiring candidate to a seasoned flight attendant, acknowledging the challenges, triumphs, and growth along the way.

25.2 Embracing the Adventure of a Lifetime

As you embark on your career as a flight attendant, embrace the adventure that awaits you. Stay dedicated to providing exceptional service, ensuring passenger safety, and making a positive impact on each passenger's journey. Being a flight attendant offers opportunities to explore the world, meet diverse individuals, and create lasting memories, making it a truly fulfilling and remarkable profession.


Featured books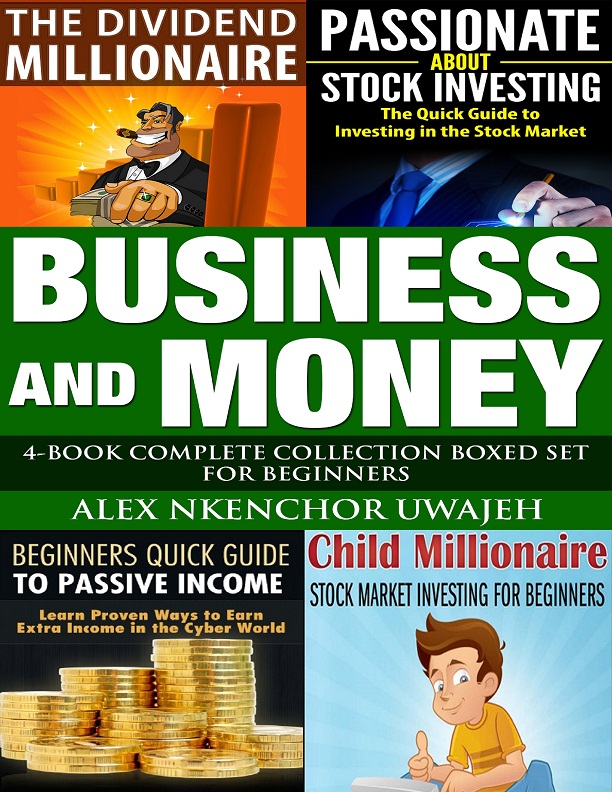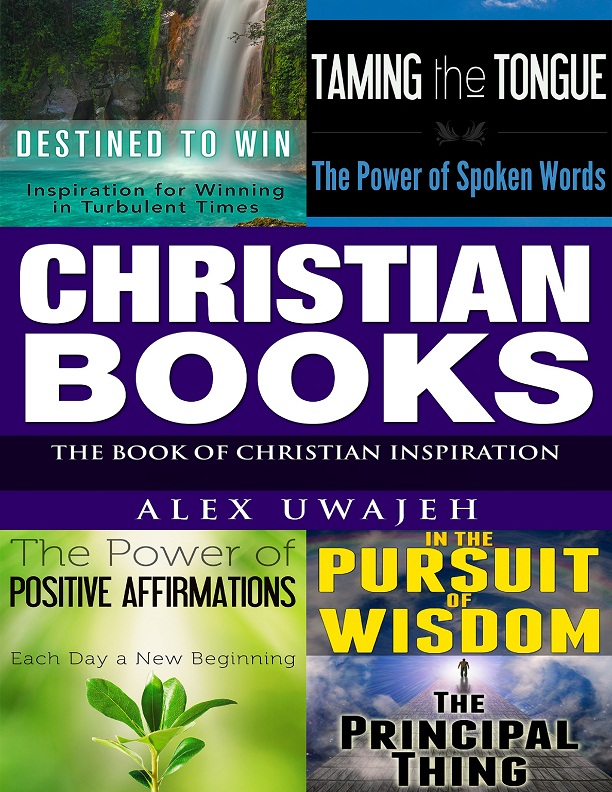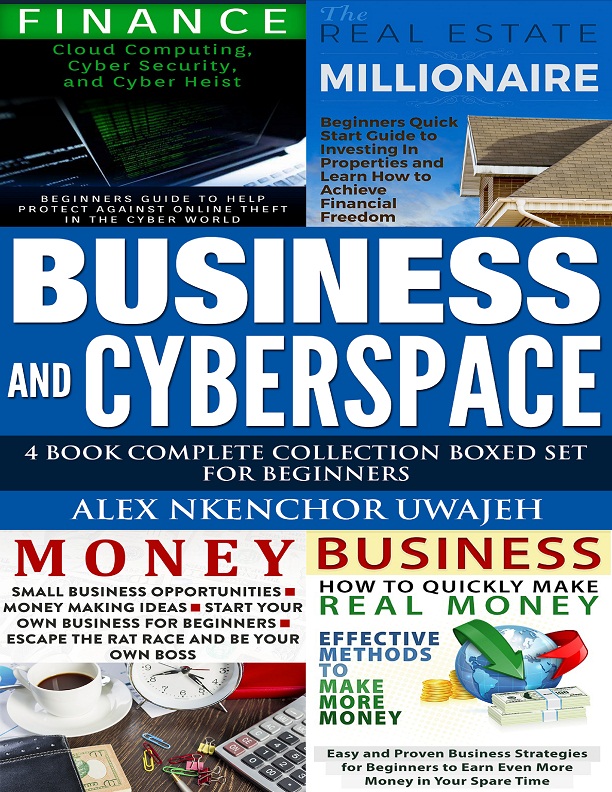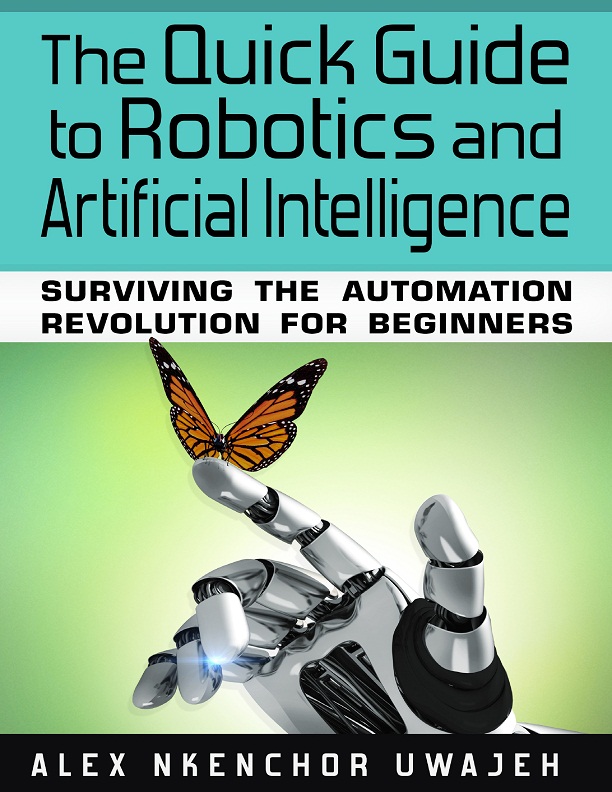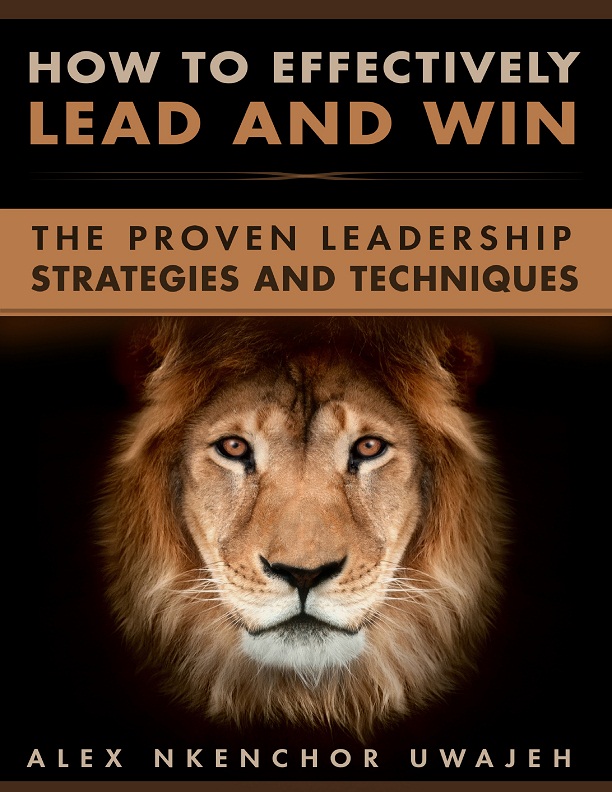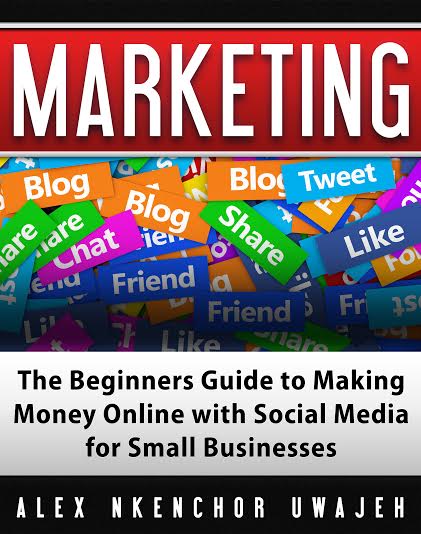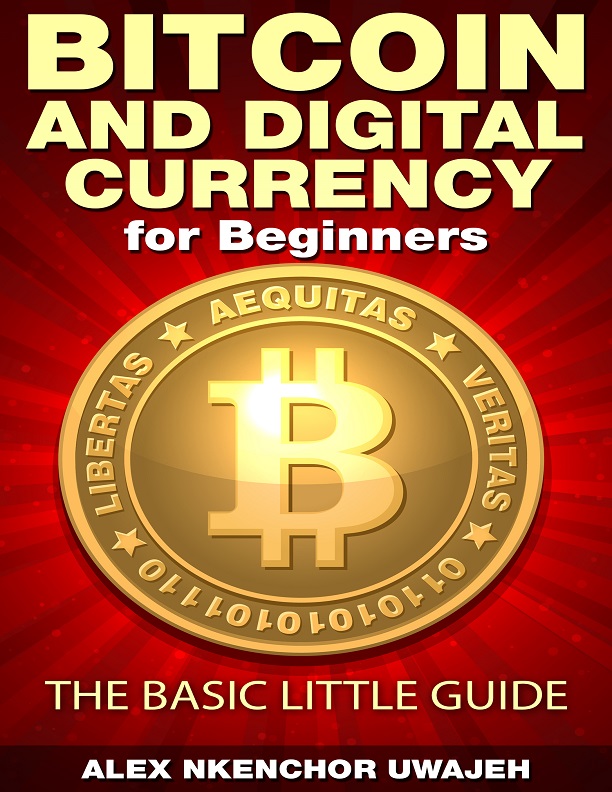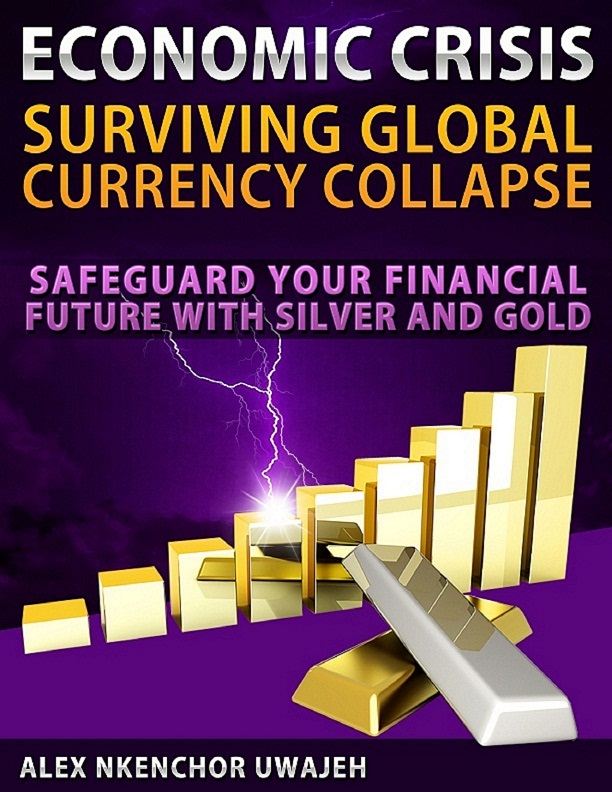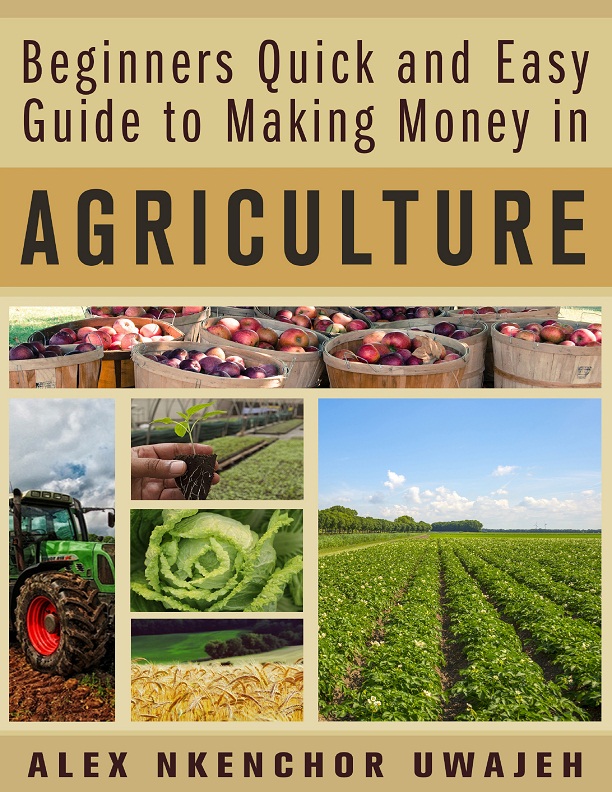 Browse my Google Playstore Books
Want Audible Audio Books? Start Listening Now, 30 Days Free