Helpful Articles






How to Become a Legal Nurse Consultant: A Comprehensive Guide


Chapter 1: Introduction to Legal Nurse Consulting

Definition of Legal Nurse Consulting
The role and responsibilities of a Legal Nurse Consultant
Overview of the legal system and the healthcare industry intersection
Chapter 2: Educational Requirements and Skills

Necessary education and certifications
Recommended nursing experience and specialties
Essential skills for a Legal Nurse Consultant
Chapter 3: Understanding the Legal Process

Introduction to the legal process
Key legal terminologies
Overview of the stages of a legal case
Chapter 4: Legal Nurse Consultant Specializations

Exploring various specializations in legal nurse consulting
How to choose the right specialization for your background and interests
Chapter 5: Building a Strong Nursing Foundation

The importance of a solid nursing background
How to gain relevant experience in healthcare settings
Chapter 6: Networking and Professional Associations

The significance of networking in the legal nurse consulting field
Joining professional associations for career development
Chapter 7: Developing Analytical and Critical Thinking Skills

Strengthening analytical and critical thinking abilities
Utilizing nursing knowledge in legal scenarios
Chapter 8: Researching and Gathering Evidence

Understanding the importance of evidence in legal cases
How to conduct effective research and gather relevant medical data
Chapter 9: Writing Medical Reports and Summaries

Crafting clear and concise medical reports
Summarizing complex medical information for attorneys and clients
Chapter 10: Medical Record Review

Step-by-step guide to reviewing medical records
Identifying potential issues and discrepancies
Chapter 11: Collaborating with Attorneys and Legal Teams

Effective communication with attorneys and legal professionals
The role of a Legal Nurse Consultant in case preparation
Chapter 12: Testifying as an Expert Witness

Preparing to testify in court
Tips for effective testimony and maintaining credibility
Chapter 13: Legal and Ethical Considerations

Understanding legal and ethical obligations as a Legal Nurse Consultant
Navigating potential conflicts of interest
Chapter 14: Marketing Yourself as a Legal Nurse Consultant

Creating a professional brand and online presence
Strategies for attracting clients and opportunities
Chapter 15: Starting Your Own Legal Nurse Consulting Practice

Considerations for starting a solo practice
Legal and financial aspects of entrepreneurship
Chapter 16: Working for a Legal Firm or Consulting Agency

Exploring employment options as a Legal Nurse Consultant
Pros and cons of working for a firm or agency
Chapter 17: Handling Challenging Cases and Situations

Dealing with emotional and stressful cases
How to maintain professionalism in difficult situations
Chapter 18: Continuing Education and Professional Development

The importance of continuous learning in the field
Opportunities for ongoing education and skill enhancement
Chapter 19: Avoiding Common Mistakes

Identifying and avoiding common pitfalls in legal nurse consulting
Learning from the experiences of others
Chapter 20: International Legal Nurse Consulting

Expanding your practice to international cases
Considerations for cross-border legal issues
Chapter 21: Navigating Technology in Legal Nurse Consulting

Utilizing technology and software in your practice
Protecting sensitive medical information
Chapter 22: Collaborating with Other Experts

Working alongside other expert witnesses and consultants
Building a strong professional network
Chapter 23: Balancing Work and Personal Life

Tips for maintaining a healthy work-life balance
Managing stress and burnout
Chapter 24: Case Studies and Success Stories

Examining real-life case studies of successful legal nurse consultants
Lessons learned and key takeaways
Chapter 25: The Future of Legal Nurse Consulting

Emerging trends and opportunities in the field
Predictions for the future of legal nurse consulting
Conclusion: Your Journey as a Legal Nurse Consultant

Summarizing the steps to become a successful legal nurse consultant
Encouragement and inspiration for aspiring professionals

Chapter 1: Introduction to Legal Nurse Consulting

Legal Nurse Consulting is a specialized field that combines the expertise of nursing with the legal system. Legal Nurse Consultants (LNCs) play a crucial role in assisting attorneys, insurance companies, and other stakeholders in the legal process by providing valuable medical insights and analysis. Their unique skill set allows them to bridge the gap between complex medical information and the legal issues at hand.

1.1 Definition of Legal Nurse Consulting:
Legal Nurse Consulting involves the application of nursing knowledge and experience to medical-related legal cases. LNCs act as consultants, offering their expert opinions on medical matters, such as injuries, medical malpractice, personal injury claims, workers' compensation cases, and more. They review medical records, provide medical research, offer expert witness testimony, and contribute to case strategies.

1.2 The role and responsibilities of a Legal Nurse Consultant:
The primary responsibilities of a Legal Nurse Consultant include:

Reviewing medical records and identifying deviations from the standard of care.
Providing objective opinions on causation and damages related to injuries or illnesses.
Conducting medical research to support legal arguments.
Assisting attorneys in understanding medical terminology and complex medical issues.
Preparing clear and concise medical reports and summaries.
Participating in depositions and providing expert witness testimony in court.
1.3 Overview of the legal system and the healthcare industry intersection:
Legal Nurse Consultants often encounter cases related to medical malpractice, personal injury, product liability, and criminal law. Understanding the legal process and the intricacies of the healthcare industry is essential to navigate these cases effectively. LNCs need to be familiar with medical laws, regulations, and ethical considerations relevant to the jurisdiction in which they work.

Chapter 2: Educational Requirements and Skills

2.1 Necessary education and certifications:
To become a Legal Nurse Consultant, you need to be a registered nurse (RN) with a valid license. Many LNCs also pursue higher education, such as a Bachelor of Science in Nursing (BSN) or even a Master of Science in Nursing (MSN). Additionally, specialized training in legal nurse consulting, such as courses or certification programs offered by organizations like the American Association of Legal Nurse Consultants (AALNC), can enhance your qualifications.

2.2 Recommended nursing experience and specialties:
Having a diverse nursing background is beneficial for a Legal Nurse Consultant. Experience in various healthcare settings, such as hospitals, clinics, or long-term care facilities, provides a well-rounded perspective. Specializing in areas like critical care, emergency medicine, obstetrics, or surgery can be particularly advantageous when dealing with related legal cases.

2.3 Essential skills for a Legal Nurse Consultant:
Successful LNCs possess a range of skills, including:

Strong analytical and critical thinking abilities.
Excellent communication and writing skills.
Attention to detail and the ability to identify relevant medical information.
Proficiency in medical research and data analysis.
The capacity to work collaboratively with legal teams and other experts.
Chapter 3: Understanding the Legal Process

3.1 Introduction to the legal process:
Legal Nurse Consultants should have a basic understanding of the legal system, including civil and criminal law. Familiarity with the stages of a legal case, such as pre-trial, discovery, trial, and post-trial, helps LNCs comprehend their role at each phase.

3.2 Key legal terminologies:
Being well-versed in legal terminology allows LNCs to communicate effectively with attorneys and comprehend the nuances of legal documents, including pleadings, motions, and court orders.

3.3 Overview of the stages of a legal case:
Understanding the progression of a legal case enables LNCs to anticipate their involvement and prepare accordingly. Each stage may require different tasks, such as initial case screening, medical record review, or expert witness testimony.

Chapter 4: Legal Nurse Consultant Specializations

4.1 Exploring various specializations in legal nurse consulting:
Legal Nurse Consulting covers a wide range of practice areas, including medical malpractice, personal injury, workers' compensation, criminal cases, and more. LNCs can choose to focus on specific specialties to become experts in those fields.

4.2 How to choose the right specialization for your background and interests:
Consider your nursing experience, expertise, and personal interests when selecting a specialization. Pursuing cases related to your area of expertise enhances your credibility and effectiveness as a Legal Nurse Consultant.

Chapter 5: Building a Strong Nursing Foundation

5.1 The importance of a solid nursing background:
A strong nursing foundation is the backbone of a successful Legal Nurse Consultant career. Practical experience as a nurse equips LNCs with the necessary medical knowledge and clinical insights to analyze complex cases.

5.2 How to gain relevant experience in healthcare settings:
Newly graduated nurses can gain experience in various healthcare settings to diversify their skills. Volunteering, internships, or part-time work in different departments offer valuable exposure to different medical conditions and treatments.

Chapter 6: Networking and Professional Associations

6.1 The significance of networking in the legal nurse consulting field:
Networking is vital for building professional relationships, finding job opportunities, and gaining referrals for legal nurse consulting cases. Attend industry events, join online forums, and engage with other professionals to expand your network.

6.2 Joining professional associations for career development:
Organizations like the American Association of Legal Nurse Consultants (AALNC) offer networking opportunities, educational resources, and access to job listings. Membership in such associations can elevate your credibility and provide ongoing support.

Chapter 7: Developing Analytical and Critical Thinking Skills

7.1 Strengthening analytical and critical thinking abilities:
Legal Nurse Consultants must analyze vast amounts of medical information and apply it to legal cases. Developing strong analytical and critical thinking skills enables LNCs to draw well-founded conclusions and provide accurate assessments.

7.2 Utilizing nursing knowledge in legal scenarios:
LNCs use their nursing expertise to identify potential breaches of care and deviations from medical standards in legal cases. Applying this knowledge effectively is essential in providing valuable insights to attorneys.

Chapter 8: Researching and Gathering Evidence

8.1 Understanding the importance of evidence in legal cases:
Evidence is the cornerstone of any legal case, and medical evidence plays a critical role in healthcare-related litigation. Legal Nurse Consultants need to understand how to find and evaluate medical evidence to support their opinions.

8.2 How to conduct effective research and gather relevant medical data:
Utilize reputable medical databases, scientific journals, and authoritative sources to conduct thorough research. Organize and present the gathered medical data in a clear and concise manner for use in legal proceedings.

Chapter 9: Writing Medical Reports and Summaries

9.1 Crafting clear and concise medical reports:
The ability to create comprehensive and understandable medical reports is crucial for Legal Nurse Consultants. Reports should be objective, factual, and well-structured.

9.2 Summarizing complex medical information for attorneys and clients:
Translating complex medical information into layman's terms is an essential skill for LNCs. Clear and concise summaries help attorneys and clients comprehend the medical aspects of a case.

Chapter 10: Medical Record Review

10.1 Step-by-step guide to reviewing medical records:
Reviewing medical records requires a systematic approach. Start with an overview of the case, then examine each record thoroughly, noting significant details and potential issues.

10.2 Identifying potential issues and discrepancies:
During the medical record review, LNCs look for inconsistencies, missing information, and potential deviations from the standard of care. This process aids in determining the merits of a case.

Chapter 11: Collaborating with Attorneys and Legal Teams

11.1 Effective communication with attorneys and legal professionals:
Clear and concise communication is crucial when collaborating with attorneys. LNCs must present complex medical information in a way that attorneys can readily understand and use.

11.2 The role of a Legal Nurse Consultant in case preparation:
LNCs actively contribute to case preparation by providing medical insights, conducting research, and offering expert opinions. They work alongside attorneys to build compelling arguments.

Chapter 12: Testifying as an Expert Witness

12.1 Preparing to testify in court:
Testifying as an expert witness requires preparation and confidence. LNCs must be knowledgeable about the case and be ready to defend their opinions under scrutiny.

12.2 Tips for effective testimony and maintaining credibility:
Remaining composed, sticking to the facts, and avoiding speculation are essential elements of effective testimony. Maintaining credibility as a witness enhances the impact of your expert opinion.

Chapter 13: Legal and Ethical Considerations

13.1 Understanding legal and ethical obligations as a Legal Nurse Consultant:
LNCs must adhere to legal and ethical standards when providing their services. This includes maintaining confidentiality, avoiding conflicts of interest, and being impartial in their assessments.

13.2 Navigating potential conflicts of interest:
Identifying and managing potential conflicts of interest is essential to ensure objectivity and integrity in your work as a Legal Nurse Consultant.

Chapter 14: Marketing Yourself as a Legal Nurse Consultant

14.1 Creating a professional brand and online presence:
Establishing a professional brand through a website, social media, and professional profiles helps showcase your expertise and attract potential clients.

14.2 Strategies for attracting clients and opportunities:
Networking, word-of-mouth referrals, and targeted marketing efforts are effective strategies for attracting clients as a Legal Nurse Consultant.

Chapter 15: Starting Your Own Legal Nurse Consulting Practice

15.1 Considerations for starting a solo practice:
Launching a solo practice requires careful planning, including business registration, setting rates, and obtaining liability insurance.

15.2 Legal and financial aspects of entrepreneurship:
Understanding the legal and financial responsibilities of owning a business is essential for success as an independent Legal Nurse Consultant.

Chapter 16: Working for a Legal Firm or Consulting Agency

16.1 Exploring employment options as a Legal Nurse Consultant:
Many Legal Nurse Consultants work for law firms, insurance companies, or consulting agencies. Understanding the roles and responsibilities in these settings helps determine the best fit for your career.

16.2 Pros and cons of working for a firm or agency:
Evaluating the advantages and disadvantages of working for a firm or agency helps you make an informed decision about your career path.

Chapter 17: Handling Challenging Cases and Situations

17.1 Dealing with emotional and stressful cases:
Certain cases may involve emotional content or be emotionally taxing for the LNC. Developing coping mechanisms and seeking support when needed is essential.

17.2 How to maintain professionalism in difficult situations:
Professionalism is paramount in legal nurse consulting. Even in challenging circumstances, LNCs must maintain their composure and objectivity.

Chapter 18: Continuing Education and Professional Development

18.1 The importance of continuous learning in the field:
Medical knowledge and legal practices are constantly evolving. Engaging in ongoing education keeps LNCs up-to-date with the latest developments.

18.2 Opportunities for ongoing education and skill enhancement:
Continuing education programs, webinars, workshops, and conferences provide avenues for professional growth in legal nurse consulting.

Chapter 19: Avoiding Common Mistakes

19.1 Identifying and avoiding common pitfalls in legal nurse consulting:
Awareness of common mistakes helps LNCs steer clear of errors and maintain a high standard of professionalism.

19.2 Learning from the experiences of others:
Studying case studies and experiences shared by seasoned Legal Nurse Consultants provides valuable insights for avoiding potential pitfalls.

Chapter 20: International Legal Nurse Consulting

20.1 Expanding your practice to international cases:
Legal Nurse Consultants may encounter cases with international components. Understanding the implications and regulations of cross-border cases is essential.

20.2 Considerations for cross-border legal issues:
LNCs must be aware of the legal, cultural, and logistical challenges of working on international cases.

Chapter 21: Navigating Technology in Legal Nurse Consulting

21.1 Utilizing technology and software in your practice:
Leveraging technology streamlines processes, enhances organization, and improves efficiency in legal nurse consulting.

21.2 Protecting sensitive medical information:
Maintaining strict data security measures is crucial when dealing with confidential medical records and sensitive information.

Chapter 22: Collaborating with Other Experts

22.1 Working alongside other expert witnesses and consultants:
In some cases, Legal Nurse Consultants collaborate with other experts, such as forensic specialists or accident reconstructionists, to build a comprehensive case.

22.2 Building a strong professional network:
Developing relationships with other experts and professionals in related fields expands your knowledge base and potential referral sources.

Chapter 23: Balancing Work and Personal Life

23.1 Tips for maintaining a healthy work-life balance:
Avoiding burnout and maintaining personal well-being is essential for long-term success in legal nurse consulting.

23.2 Managing stress and burnout:
Implementing stress-reduction techniques, such as mindfulness, exercise, and hobbies, helps manage the demands of a legal nurse consulting career.

Chapter 24: Case Studies and Success Stories

24.1 Examining real-life case studies of successful legal nurse consultants:
Analyzing real cases and success stories provides practical insights into effective strategies and approaches used by experienced LNCs.

24.2 Lessons learned and key takeaways:
Identifying key takeaways from case studies helps you apply successful practices to your own legal nurse consulting career.

Chapter 25: The Future of Legal Nurse Consulting

25.1 Emerging trends and opportunities in the field:
Staying informed about industry trends and advancements prepares LNCs for future opportunities and challenges.

25.2 Predictions for the future of legal nurse consulting:
Considering potential developments in healthcare and the legal system aids in making informed decisions for your career.

Conclusion: Your Journey as a Legal Nurse Consultant

In conclusion, becoming a Legal Nurse Consultant requires a unique combination of nursing knowledge, analytical skills, and legal expertise. By obtaining the necessary education, certifications, and experience, building a strong professional network, and continuously learning, you can forge a successful and fulfilling career in this dynamic and rewarding field. Embrace the challenges and opportunities that come your way as you make a positive impact on the legal system and healthcare industry alike.


Featured books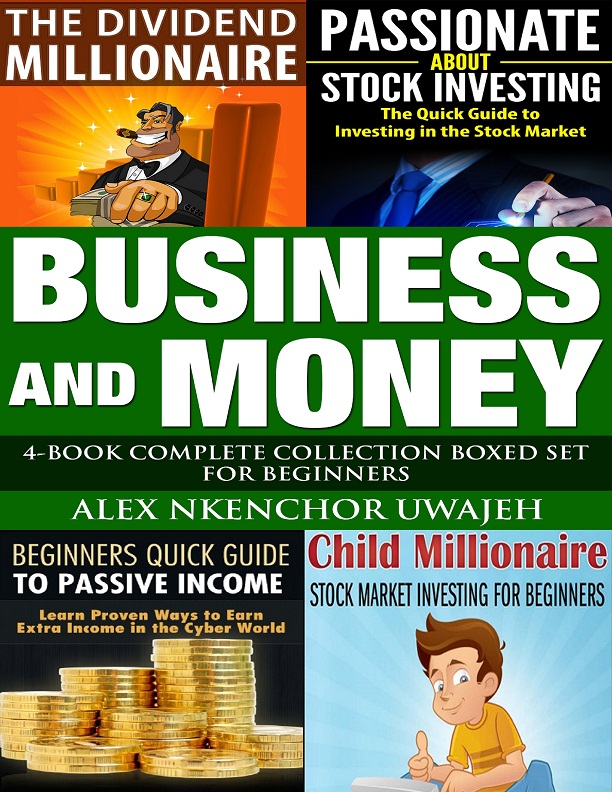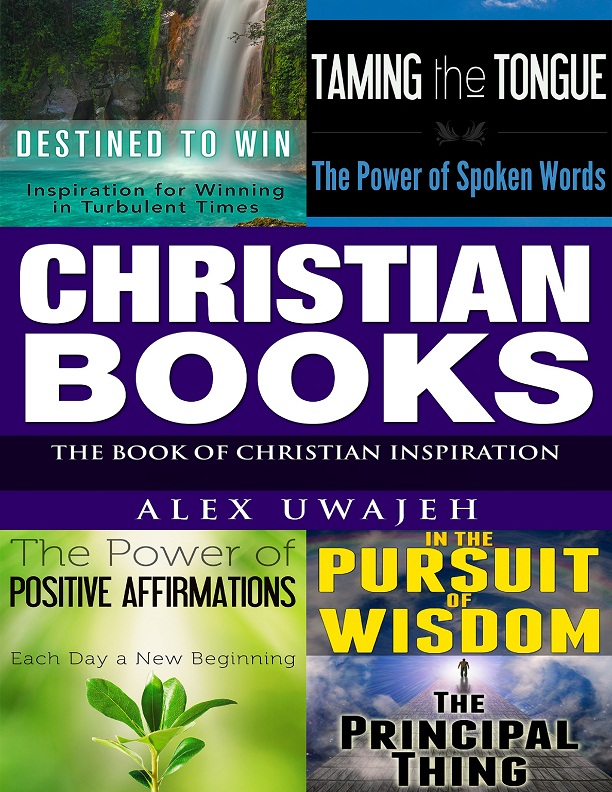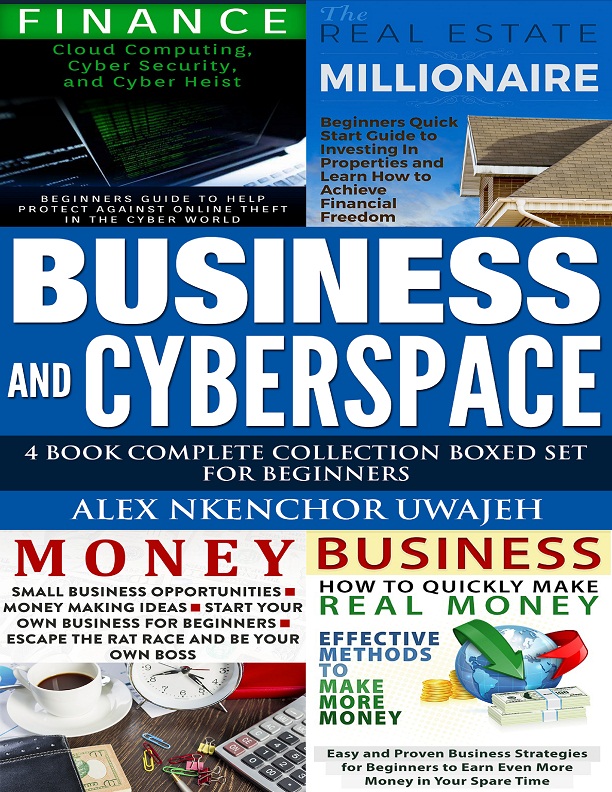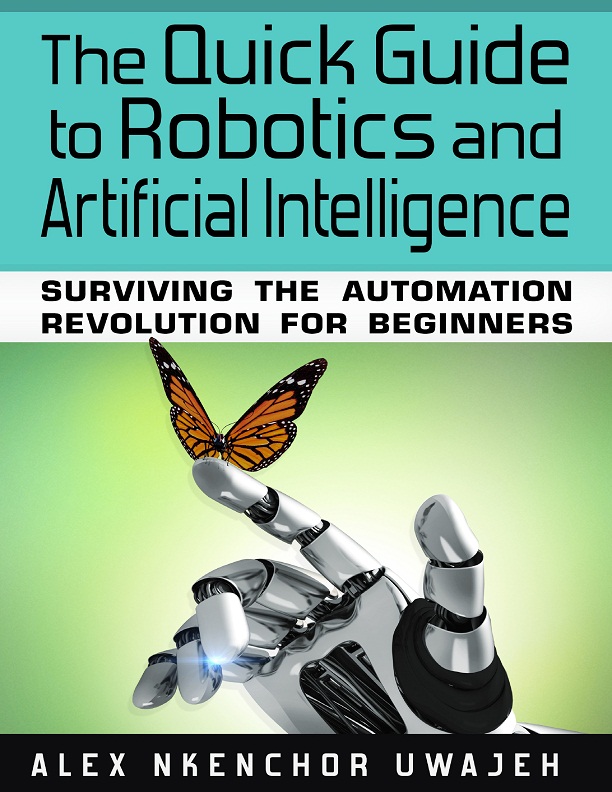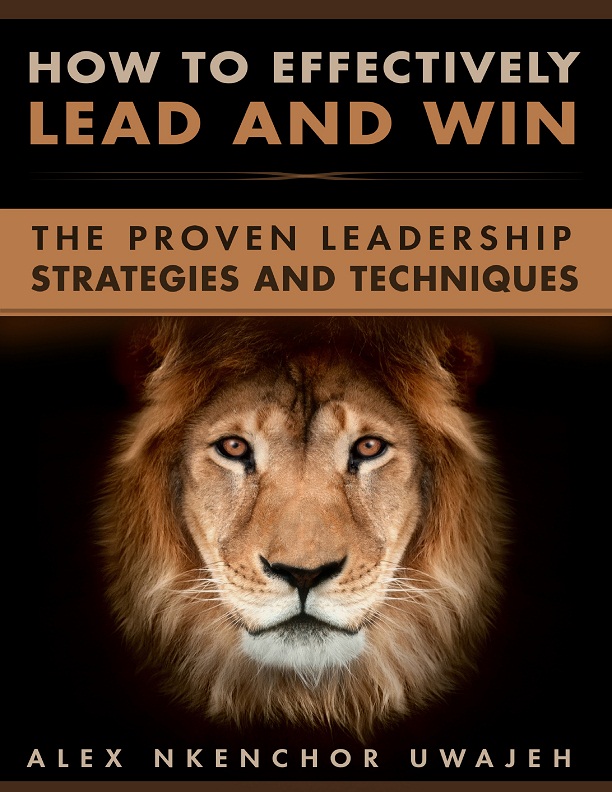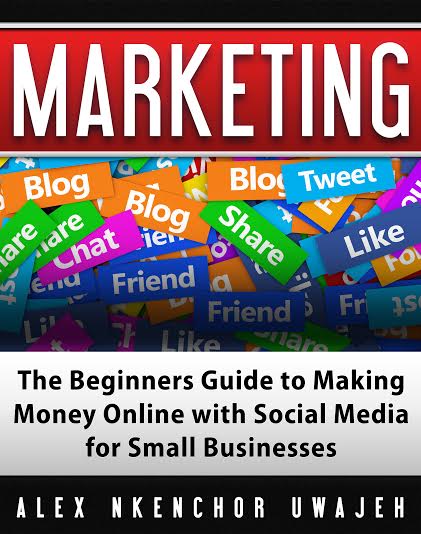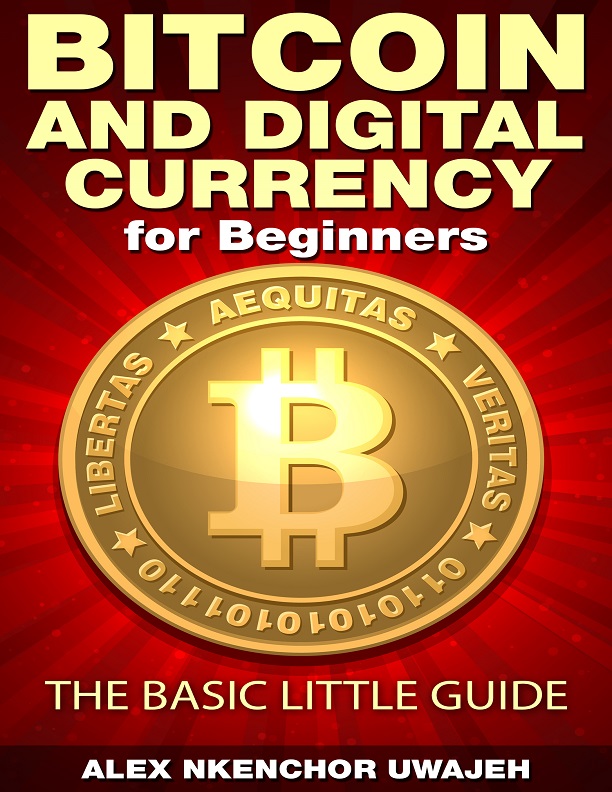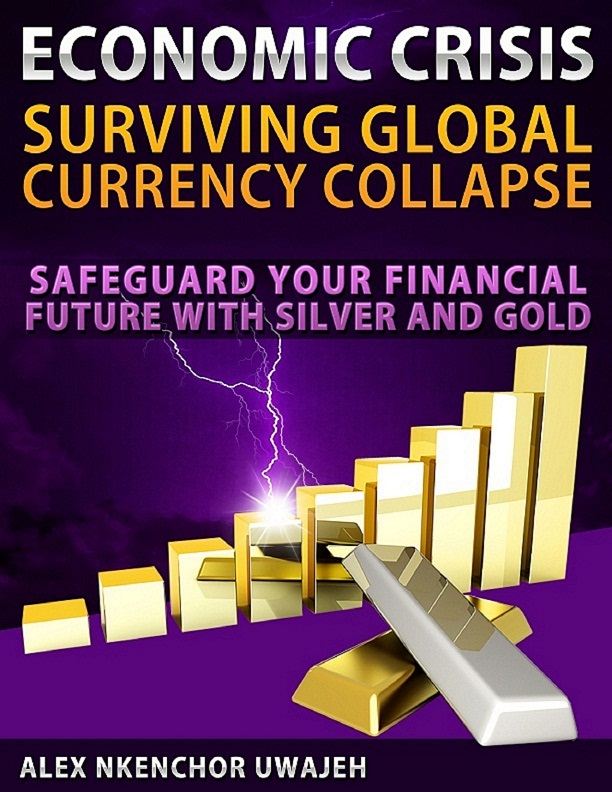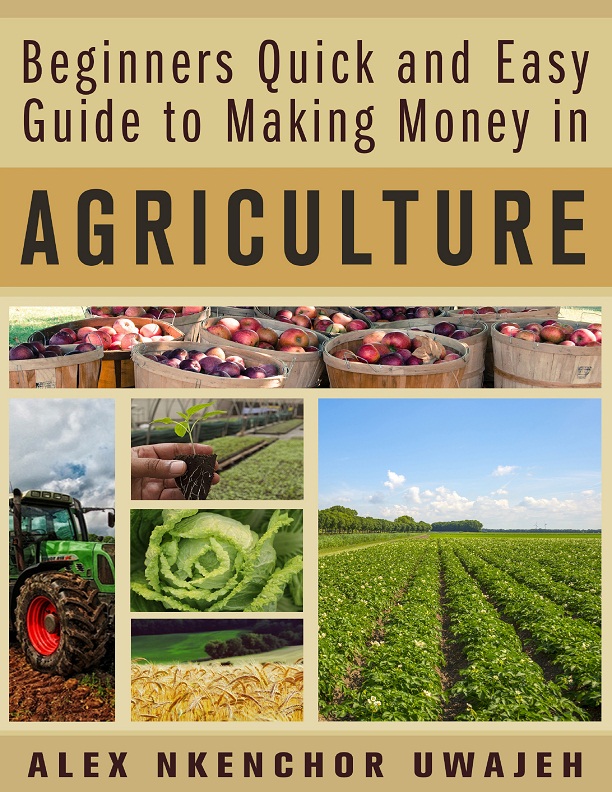 Browse my Google Playstore Books
Want Audible Audio Books? Start Listening Now, 30 Days Free