Helpful Articles




Best Ways on How to Make Money Knitting and Crocheting


Chapter 1: Introduction to Making Money with Knitting and Crocheting

The rise of handmade crafts and the demand for unique, personalized items
The potential for turning your hobby into a profitable business
Chapter 2: Assessing Your Skills and Passion

Identifying your knitting and crocheting skills
Discovering your passion within the craft
Chapter 3: Researching the Market

Understanding the target audience for knitted and crocheted products
Analyzing current market trends and demands
Chapter 4: Choosing Profitable Products to Create

Exploring popular items in the knitting and crocheting niche
Considering seasonal products and special occasions
Chapter 5: Building a Brand Identity

Creating a unique brand name and logo
Establishing your brand's values and style
Chapter 6: Setting Up Your Workspace

Designing a comfortable and organized crafting space
Gathering essential tools and materials
Chapter 7: Sourcing Quality Yarn and Supplies

Identifying reliable suppliers of yarn and other materials
Selecting high-quality and affordable options
Chapter 8: Pricing Your Products

Calculating the cost of materials and labor
Determining a fair and competitive pricing strategy
Chapter 9: Setting Up an Online Store

Choosing the right platform for your online shop
Optimizing product listings and images
Chapter 10: Building an Online Presence

Creating a website or blog to showcase your work
Leveraging social media platforms to reach a wider audience
Chapter 11: Utilizing Online Marketplaces

Exploring popular online marketplaces for crafters
Maximizing your visibility and sales potential
Chapter 12: Local Craft Fairs and Markets

Participating in local craft fairs and markets
Attracting customers with visually appealing displays
Chapter 13: Collaborating with Local Businesses

Establishing partnerships with boutiques, gift shops, and cafes
Consignment and wholesale opportunities
Chapter 14: Teaching Knitting and Crocheting Classes

Sharing your knowledge through workshops and classes
Monetizing your skills by teaching others
Chapter 15: Creating Patterns and Tutorials

Developing original patterns for sale or sharing
Utilizing platforms and websites for pattern sales
Chapter 16: Accepting Custom Orders

Offering personalized and custom-made items
Communicating with customers to meet their expectations
Chapter 17: Writing a Knitting/Crocheting Blog

Starting a blog to share your experiences and insights
Generating income through sponsored content and ads
Chapter 18: Publishing Knitting/Crocheting Books

Authoring books or e-books featuring your designs
Publishing through traditional or self-publishing routes
Chapter 19: Collaborating with Other Crafters

Joining forces with fellow knitters and crocheters
Co-creating products or organizing joint events
Chapter 20: Selling Knitting and Crocheting Supplies

Expanding your business by offering supplies and kits
Providing convenient options for fellow crafters
Chapter 21: Creating Video Tutorials

Building a YouTube channel or utilizing other video platforms
Monetizing your videos through ads and sponsored content
Chapter 22: Seeking Sponsorship and Brand Partnerships

Collaborating with yarn companies and other brands
Showcasing their products in your work
Chapter 23: Offering Repairs and Alterations

Providing repair services for knitted and crocheted items
Tailoring existing garments to fit customers' needs
Chapter 24: Scaling Up Your Business

Hiring assistants or subcontractors for larger projects
Expanding your operations and production capacity
Chapter 25: Diversifying Your Income Streams

Exploring additional revenue streams within the crafting industry
Identifying new opportunities to grow your business
Conclusion: Embracing the Entrepreneurial Journey

Reflecting on your progress and achievements
Encouragement to continue evolving and growing as a knitting and crocheting entrepreneur

Chapter 1: Introduction to Making Money with Knitting and Crocheting

Knitting and crocheting have experienced a resurgence in popularity, with people appreciating the beauty and uniqueness of handmade items. This presents an exciting opportunity to turn your passion for knitting and crocheting into a profitable venture. This chapter will explore the growing demand for handmade crafts and the potential for making money in the knitting and crocheting industry.

The Rise of Handmade Crafts
In recent years, there has been a shift in consumer preferences towards locally made, handmade products. This trend reflects a desire for one-of-a-kind items with a personal touch. Knitted and crocheted goods perfectly fit this niche, offering warmth, style, and individuality.

The Appeal of Knitting and Crocheting
Knitting and crocheting have numerous benefits that make them appealing hobbies and potential business opportunities. These crafts provide a creative outlet, promote relaxation, and allow you to express your personal style. Additionally, knitting and crocheting offer a sense of accomplishment and satisfaction as you transform yarn into beautiful and functional items.

Turning Your Hobby into a Business
With the growing demand for handmade goods, many crafters have successfully transitioned their knitting and crocheting hobbies into profitable businesses. By leveraging your skills, creativity, and passion, you can tap into this market and generate income doing what you love.

Chapter 2: Assessing Your Skills and Passion

Before embarking on your journey to make money through knitting and crocheting, it's crucial to assess your skills and passion within these crafts. This chapter will guide you through self-evaluation and help you identify your strengths and areas for improvement.

Identifying Your Knitting and Crocheting Skills
Evaluate your proficiency in knitting and crocheting techniques. Determine the range of stitches you can confidently execute and your ability to follow complex patterns. Assess your speed and efficiency in completing projects. Identifying your skill level will help you understand the types of products you can create and the markets you can cater to.

Discovering Your Passion Within the Craft
Reflect on the aspects of knitting and crocheting that truly inspire you. Consider the types of projects you most enjoy working on and the materials you prefer to work with. Identifying your passion will fuel your motivation and drive as you establish your business.

Chapter 3: Researching the Market

Before diving into the business side of knitting and crocheting, it's essential to conduct thorough market research. Understanding the target audience for knitted and crocheted products and analyzing current market trends will help you position your business for success.

Identifying the Target Audience
Consider who your potential customers are and what they value. Are you targeting individuals seeking unique handmade items, parents looking for baby accessories, or fashion-conscious individuals seeking trendy accessories? Understanding your target audience's preferences, interests, and buying habits will guide your product selection and marketing strategies.

Analyzing Current Market Trends and Demands
Stay up-to-date with the latest trends in the knitting and crocheting industry. Research popular colors, patterns, and styles. Identify emerging trends and consumer demands. This knowledge will help you create products that align with current market preferences and increase your chances of success.

Chapter 4: Choosing Profitable Products to Create

To make money with knitting and crocheting, it's essential to choose products that have a high demand and profitability potential. This chapter will guide you in selecting the right products to create and sell.

Exploring Popular Items in the Knitting and Crocheting Niche
Consider the types of knitted and crocheted items that are currently popular. Accessories like hats, scarves, and gloves are perennial favorites. Blankets, baby items, and home decor items are also in high demand. Research online marketplaces and local boutiques to get insights into what customers are buying.

Considering Seasonal Products and Special Occasions
Some products have seasonal appeal and can be particularly profitable during specific times of the year. For example, cozy winter accessories are popular in colder months, while lightweight shawls and beach cover-ups are in demand during the summer. Additionally, creating products for special occasions such as weddings, birthdays, or holidays can provide a lucrative niche market.

Chapter 5: Building a Brand Identity

To stand out in the crowded marketplace, it's crucial to build a strong brand identity. This chapter will explore the key elements of establishing your brand and how to communicate your unique style and values to potential customers.

Creating a Unique Brand Name and Logo
Choose a brand name that is memorable, reflective of your craft, and aligns with your target audience. Design a logo that visually represents your brand and can be used across various platforms. Your brand name and logo should convey the essence of your knitting and crocheting business.

Establishing Your Brand's Values and Style
Define the values and aesthetic style that your brand embodies. Are you known for using sustainable materials or supporting local communities? Are your designs classic and timeless or trendy and contemporary? Communicate these aspects of your brand consistently in your product descriptions, marketing materials, and customer interactions.

Chapter 6: Setting Up Your Workspace

Creating a comfortable and organized workspace is crucial for productivity and enjoyment while knitting and crocheting. This chapter will guide you in designing an efficient workspace that meets your needs.

Designing a Comfortable and Organized Crafting Space
Allocate a dedicated space for your knitting and crocheting activities. Choose a well-lit area with sufficient space for your materials and tools. Invest in ergonomic furniture and accessories to promote good posture and reduce strain. Keep your workspace clutter-free and organized, allowing for efficient project management.

Gathering Essential Tools and Materials
Ensure you have the necessary tools and materials readily available. This includes a variety of knitting needles and crochet hooks in different sizes, stitch markers, scissors, measuring tape, and yarn storage solutions. Having all the tools and materials you need in one place will save you time and help you work more efficiently.

Chapter 7: Sourcing Quality Yarn and Supplies

Using high-quality yarn and supplies is crucial for creating desirable and durable knitted and crocheted items. This chapter will explore ways to source quality materials for your projects.

Identifying Reliable Suppliers of Yarn and Other Materials
Research and identify reputable suppliers of yarn and other crafting materials. Look for suppliers that offer a wide range of colors and textures, as well as different fiber options like wool, cotton, acrylic, or blends. Consider factors like price, shipping costs, and customer reviews when choosing suppliers.

Selecting High-Quality and Affordable Options
Quality doesn't always mean expensive. Look for yarns that provide excellent stitch definition, softness, and durability at an affordable price point. Compare different brands and yarn weights to find options that meet your requirements and budget. Consider purchasing yarn in bulk or taking advantage of sales and discounts to maximize your purchasing power.

Chapter 8: Pricing Your Products

Setting the right prices for your knitted and crocheted products is essential for profitability. This chapter will guide you in calculating your costs and determining a fair and competitive pricing strategy.

Calculating the Cost of Materials and Labor
Accurately calculate the cost of materials used in each project, including yarn, buttons, zippers, and other embellishments. Consider the time it takes to complete each item and determine an appropriate hourly wage for your labor. Factor in any additional costs, such as packaging and shipping materials.

Determining a Fair and Competitive Pricing Strategy
Research the market prices for similar products to gauge what customers are willing to pay. Consider your target audience and the perceived value of your items. Strike a balance between competitiveness and profitability. Keep in mind that pricing too low may undercut your profits, while pricing too high might discourage potential customers.

Chapter 9: Setting Up an Online Store

In today's digital age, having an online presence is crucial for reaching a broader customer base. This chapter will guide you through the process of setting up an online store to showcase and sell your knitted and crocheted products.

Choosing the Right Platform for Your Online Shop
Select an e-commerce platform that suits your needs and technical capabilities. Popular options include platforms like Etsy, Shopify, WooCommerce, or Squarespace. Consider factors such as ease of use, customization options, fees, and available integrations for payment processing and shipping.

Optimizing Product Listings and Images
Create compelling product listings that provide detailed descriptions of each item, including its size, materials used, and care instructions. Use high-quality images that showcase your products from different angles and in various color options if applicable. Include keywords relevant to your niche to improve search engine visibility.

Chapter 10: Building an Online Presence

Having a strong online presence beyond your online store is essential for attracting customers and building a loyal following. This chapter will explore strategies to build your online presence and reach a wider audience.

Creating a Website or Blog to Showcase Your Work
Consider creating a website or blog to showcase your portfolio, share your story, and engage with your audience. Use your website or blog as a platform to demonstrate your expertise through tutorials, patterns, and behind-the-scenes glimpses of your creative process.

Leveraging Social Media Platforms
Utilize popular social media platforms such as Instagram, Facebook, Pinterest, or TikTok to connect with your target audience. Share visually appealing images or videos of your finished projects, work in progress, and behind-the-scenes moments. Engage with your followers by responding to comments, hosting giveaways, or offering exclusive discounts.

Chapter 11: Utilizing Online Marketplaces

In addition to having your own online store, leveraging online marketplaces can significantly expand your reach and potential customer base. This chapter will explore popular online marketplaces for crafters and how to maximize your visibility and sales potential.

Exploring Popular Online Marketplaces for Crafters
Platforms like Etsy, Handmade at Amazon, and eBay provide a ready-made customer base and established infrastructure for selling handmade goods. Research the features, fees, and policies of each marketplace to determine which aligns best with your business goals.

Maximizing Your Visibility and Sales Potential
Optimize your product listings on online marketplaces by using relevant keywords and tags. Use high-quality images and provide comprehensive product descriptions. Encourage customer reviews to build trust and credibility. Utilize marketing tools offered by the marketplace, such as promoted listings or advertising options, to increase your visibility.

Chapter 12: Local Craft Fairs and Markets

Participating in local craft fairs and markets can provide excellent opportunities to showcase your products and connect with potential customers. This chapter will guide you in navigating the world of craft fairs and markets to maximize your success.

Researching Local Craft Fairs and Markets
Identify local craft fairs, markets, or pop-up events in your area that cater to handmade crafts. Research the event's target audience, booth fees, and vendor requirements. Consider attending as a visitor first to assess the foot traffic and the types of vendors present.

Attracting Customers with Visually Appealing Displays
Invest in eye-catching displays that effectively showcase your products. Use attractive signage, props, and banners that reflect your brand's aesthetic. Arrange your products in an organized and visually appealing manner. Consider offering product samples or demonstrations to engage potential customers.

Chapter 13: Collaborating with Local Businesses

Establishing partnerships with local businesses can help you reach a wider audience and boost sales. This chapter will explore opportunities for collaboration with boutiques, gift shops, and cafes.

Establishing Partnerships with Boutiques, Gift Shops, and Cafes
Approach local boutiques, gift shops, or cafes that align with your brand and target audience. Propose a collaboration where they can sell your knitted and crocheted products in their store or feature them as part of a curated collection. Discuss consignment or wholesale terms that benefit both parties.

Consignment and Wholesale Opportunities
Consignment allows you to display and sell your products in a retail store while paying the store owner a percentage of the sales. Wholesale involves selling your products to a retailer at a discounted price, allowing them to mark up the price for retail sales. Evaluate the pros and cons of each approach based on your business goals and profit margins.

Chapter 14: Teaching Knitting and Crocheting Classes

Sharing your knowledge and skills through teaching knitting and crocheting classes can provide an additional stream of income while establishing yourself as an expert. This chapter will explore the benefits of teaching and guide you in setting up workshops and classes.

Benefits of Teaching Knitting and Crocheting Classes
Teaching classes allows you to share your passion for knitting and crocheting while generating income. It helps establish your expertise, builds a loyal customer base, and fosters a sense of community among crafters. Teaching also allows you to gain valuable feedback and insights into your students' preferences and challenges.

Monetizing Your Skills by Teaching Others
Start by offering beginner-level classes, focusing on foundational techniques and simple projects. Advertise your classes locally or online, depending on your target audience. Consider offering private lessons, group workshops, or even virtual classes to reach a wider range of students.

Chapter 15: Creating Patterns and Tutorials

Developing original knitting and crocheting patterns can be a lucrative way to monetize your skills and creativity. This chapter will guide you through the process of creating patterns and tutorials for sale or sharing.

Developing Original Patterns for Sale or Sharing
Create unique and well-written patterns for various skill levels. Consider the latest trends and customer demands while maintaining your personal style. Test your patterns thoroughly to ensure accuracy and clarity. You can sell your patterns as digital downloads on your website, through online platforms, or even self-publish them as physical books.

Utilizing Platforms and Websites for Pattern Sales
Promote your patterns through online platforms and communities dedicated to knitting and crocheting. Websites like Ravelry, LoveCrafts, or Etsy offer opportunities to sell and share your patterns with a vast community of crafters. Leverage social media and your website to drive traffic to your pattern listings.

Chapter 16: Accepting Custom Orders

Offering custom-made and personalized items can be a profitable niche within the knitting and crocheting industry. This chapter will explore how to effectively handle and fulfill custom orders.

Offering Personalized and Custom-Made Items
Create a catalog of customizable options, such as color variations, size options, or personalized embellishments. Clearly communicate the customization process and any additional fees or lead times associated with custom orders. Ensure that your customers understand the possibilities and limitations of customization.

Communicating with Customers to Meet Their Expectations
Establish clear channels of communication with your customers to understand their specific requirements and preferences. Promptly respond to inquiries and provide progress updates on custom orders. Seek feedback from customers to ensure their satisfaction and make any necessary adjustments to meet their expectations.

Chapter 17: Writing a Knitting/Crocheting Blog

Starting a knitting or crocheting blog allows you to share your experiences, insights, and creative process with a wider audience. This chapter will explore the benefits of blogging and how to monetize your blog.

Starting a Blog to Share Your Experiences and Insights
Choose a blogging platform or create a self-hosted blog. Regularly publish engaging and informative content related to knitting, crocheting, and your crafting journey. Share tutorials, tips, patterns, personal stories, and product reviews. Develop your unique voice and style to connect with your readers.

Generating Income through Sponsored Content and Ads
As your blog gains traffic and followers, you can monetize it through sponsored content and advertisements. Collaborate with yarn companies, craft suppliers, or other relevant brands to create sponsored posts or product reviews. Display advertisements through ad networks like Google AdSense or join affiliate programs to earn a commission for sales generated through your blog.

Chapter 18: Publishing Knitting/Crocheting Books

Authoring knitting or crocheting books, either in print or digital formats, allows you to showcase your designs and expertise in a comprehensive format. This chapter will explore the process of publishing knitting/crocheting books.

Authoring Books or E-books Featuring Your Designs
Compile your best patterns, designs, and expert advice into a book format. Determine the theme or focus of your book, such as a specific knitting technique, a collection of accessories, or a comprehensive guide for beginners. Ensure that your book offers value and unique insights to stand out in the market.

Publishing through Traditional or Self-Publishing Routes
Evaluate the pros and cons of traditional publishing versus self-publishing. Traditional publishing involves finding a literary agent and pitching your book to publishing houses. Self-publishing allows you to maintain creative control and retain a higher percentage of profits. Platforms like Amazon Kindle Direct Publishing or Blurb offer self-publishing options for both print and e-books.

Chapter 19: Collaborating with Other Crafters

Collaborating with fellow knitters and crocheters can foster creativity, expand your network, and create mutually beneficial opportunities. This chapter will explore the advantages of collaboration and how to co-create products or organize joint events.

Joining Forces with Fellow Knitters and Crocheters
Identify like-minded crafters or artisans in your local community or online. Connect with them through social media, online forums, or craft-focused events. Look for opportunities to collaborate on projects, such as designing joint collections, organizing themed events, or creating collaborative patterns.

Co-creating Products or Organizing Joint Events
Consider co-creating products with other crafters, combining your skills and styles to offer unique items. Collaborate on special collections, limited editions, or capsule releases. Additionally, you can organize joint events, such as trunk shows, craft fairs, or workshops, where you and other crafters can showcase your work collectively.

Chapter 20: Selling Knitting and Crocheting Supplies

Expanding your business by offering knitting and crocheting supplies can be a profitable venture. This chapter will explore the opportunities and considerations for selling knitting and crocheting supplies.

Expanding Your Business by Offering Supplies and Kits
Consider sourcing and selling knitting needles, crochet hooks, stitch markers, yarn winders, or other essential supplies. Bundle these supplies into kits for specific projects or techniques, offering convenience and value to customers. Selling supplies and kits can be a natural extension of your existing business and provide additional revenue streams.

Providing Convenient Options for Fellow Crafters
Ensure that your inventory of supplies meets the needs of crafters, offering a range of options in terms of materials, sizes, and quality. Provide product recommendations and offer expert advice to help customers make informed choices. Consider offering yarn or color consultation services to assist customers in selecting the right materials for their projects.

Chapter 21: Creating Video Tutorials

Creating video tutorials allows you to visually demonstrate knitting and crocheting techniques, connect with a broader audience, and monetize your content. This chapter will explore the process of creating video tutorials and how to monetize your videos.

Building a YouTube Channel or Utilizing Other Video Platforms
Create a YouTube channel dedicated to knitting and crocheting tutorials. Plan and script your tutorials, focusing on popular techniques, project ideas, or troubleshooting tips. Develop a consistent posting schedule to build an engaged subscriber base. Consider utilizing other video platforms like TikTok or Instagram Reels to reach different demographics and expand your reach.

Monetizing Your Videos through Ads and Sponsored Content
Once your YouTube channel gains traction and meets the eligibility requirements, you can monetize your videos through YouTube's Partner Program. This includes displaying ads on your videos and earning revenue based on views and ad clicks. Additionally, you can collaborate with brands for sponsored content within your videos, featuring their products or promoting their services.

Chapter 22: Seeking Sponsorship and Brand Partnerships

Collaborating with yarn companies and other relevant brands through sponsorships and partnerships can provide additional income and exposure. This chapter will guide you through the process of seeking and securing sponsorship and brand partnerships.

Collaborating with Yarn Companies and Other Brands
Research and identify yarn companies, craft suppliers, or other brands that align with your brand values and target audience. Reach out to them with a proposal, highlighting the value you can offer through sponsored content, product collaborations, or ambassadorship. Demonstrate your reach, engagement, and unique selling points to attract potential sponsors.

Showcasing Sponsor Products in Your Work
When collaborating with brands, incorporate their products into your knitting and crocheting projects. Create visually appealing designs that feature the sponsor's yarn or supplies prominently. Promote the collaboration on your social media platforms, blog, or YouTube channel, giving credit to the sponsoring brand. Provide honest and thorough reviews to maintain trust with your audience.

Chapter 23: Offering Repairs and Alterations

Providing repair services for knitted and crocheted items can be a valuable addition to your business. This chapter will explore how to offer repairs and alterations and cater to customers seeking to extend the life of their beloved knitted and crocheted pieces.

Providing Repair Services for Knitted and Crocheted Items
Offer professional repair services for damaged knitted or crocheted items. Repair loose stitches, fix holes, or reattach buttons or zippers. Ensure you have the necessary skills and experience to handle different types of repairs. Communicate the repair process, cost, and turnaround time clearly to customers.

Tailoring Existing Garments to Fit Customers' Needs
In addition to repairs, offer alteration services to customers seeking to modify their knitted or crocheted garments. This can include adjusting the length, size, or style of a piece to better suit the customer's preferences. Assess the feasibility of alterations based on the garment's construction and materials, and communicate any limitations to customers.

Chapter 24: Scaling Up Your Business

As your knitting and crocheting business grows, you may need to scale up your operations to meet increasing demand. This chapter will explore strategies for scaling up your business, including hiring assistants or subcontractors and expanding your production capacity.

Hiring Assistants or Subcontractors for Larger Projects
Consider hiring skilled knitters or crocheters to assist you with larger orders or time-consuming projects. Establish clear communication and quality control processes to ensure consistency in the finished products. Alternatively, subcontract certain tasks, such as blocking or finishing, to specialists who can provide high-quality results.

Expanding Your Operations and Production Capacity
Assess your current production capacity and equipment. Determine if you need to invest in additional tools, machinery, or workspace to accommodate increased demand. Streamline your production processes and explore efficient techniques to optimize productivity. Consider outsourcing certain tasks, such as packaging and shipping, to fulfillment centers to free up your time for other aspects of the business.

Chapter 25: Diversifying Your Income Streams

To sustain long-term success in the knitting and crocheting industry, diversifying your income streams can provide stability and additional revenue opportunities. This chapter will explore ways to diversify your income within the craft business.

Exploring Additional Revenue Streams within the Crafting Industry
Consider expanding your offerings to include related products or services. This can include selling knitting or crocheting tools and accessories, offering online courses or memberships, creating subscription boxes, or launching a digital pattern club. Explore collaborations with other crafters or artists for joint ventures or limited-edition collections.

Identifying New Opportunities to Grow Your Business
Continuously monitor market trends, customer demands, and emerging opportunities within the crafting industry. Stay open to innovation and explore new techniques or niche markets. Attend craft trade shows, join professional associations, or engage with online communities to stay informed and identify potential growth areas for your business.

Conclusion: Embracing the Entrepreneurial Journey

Embarking on the journey to make money with knitting and crocheting requires passion, dedication, and entrepreneurial spirit. By assessing your skills, researching the market, building a brand, diversifying your income streams, and adapting to the ever-evolving industry, you can turn your knitting and crocheting hobby into a successful and fulfilling business. Embrace the challenges and opportunities that arise, continue to learn and evolve, and enjoy the satisfaction of creating beautiful and profitable products through knitting and crocheting.


Featured books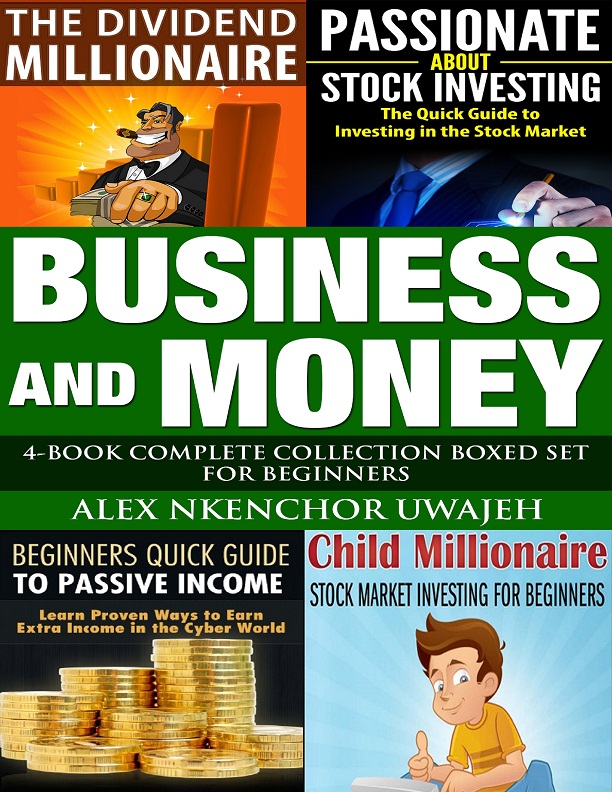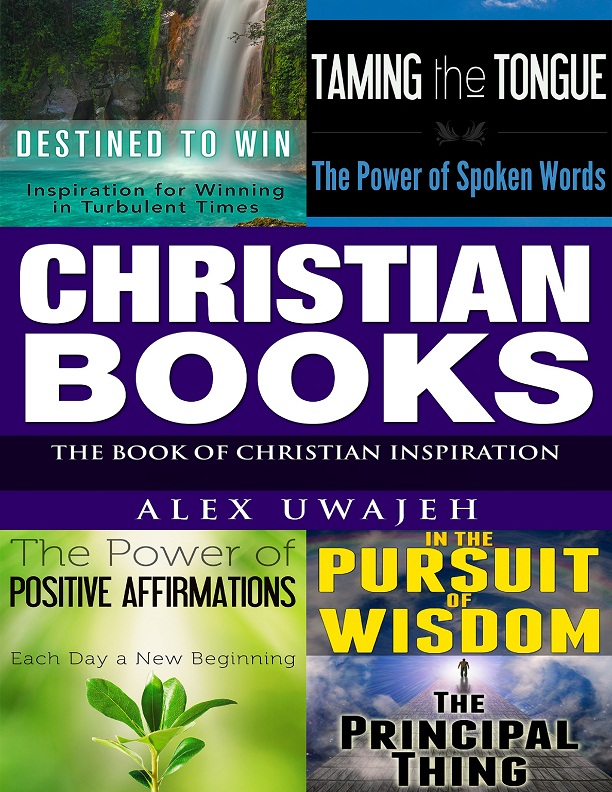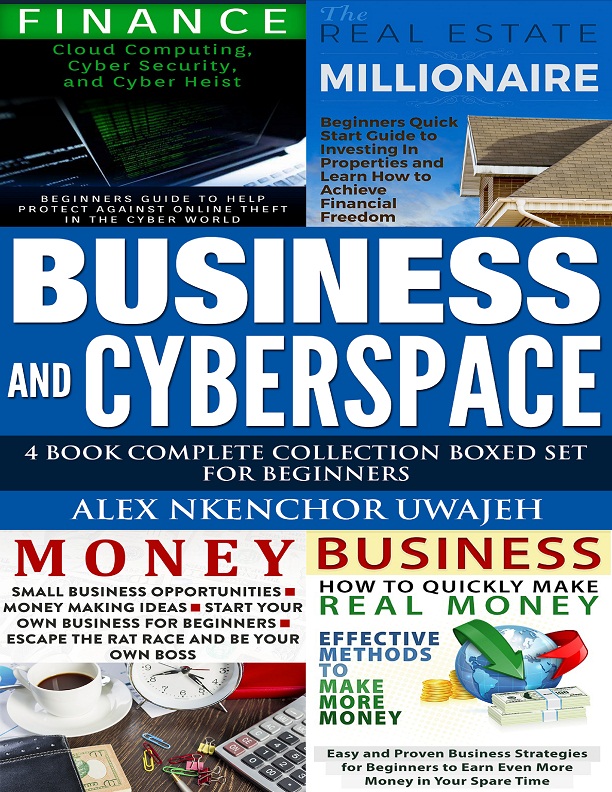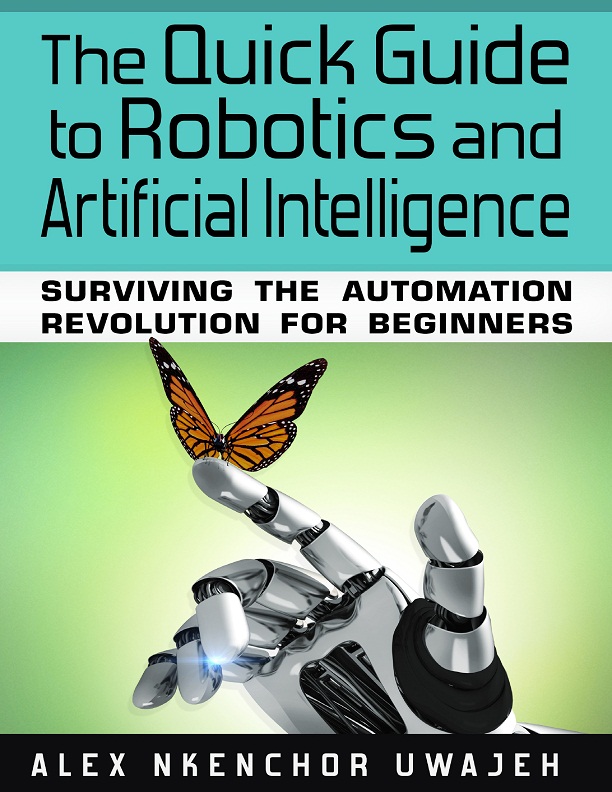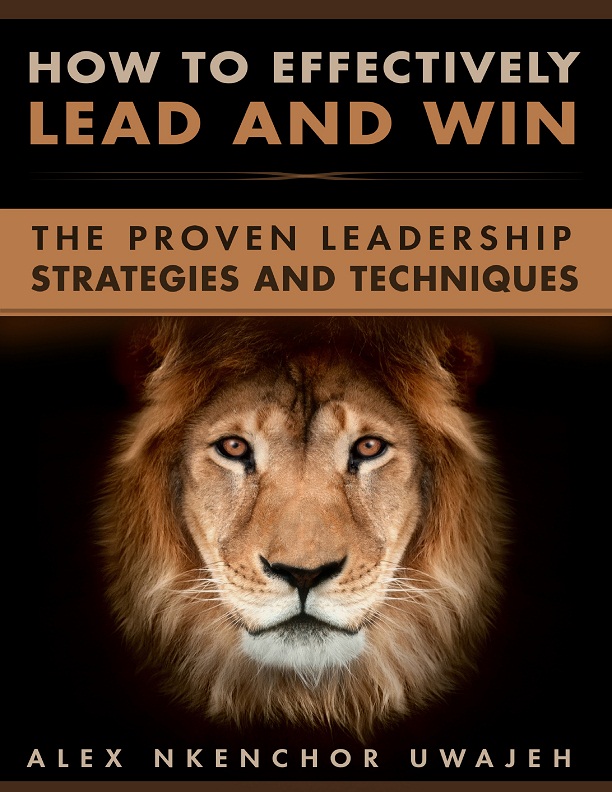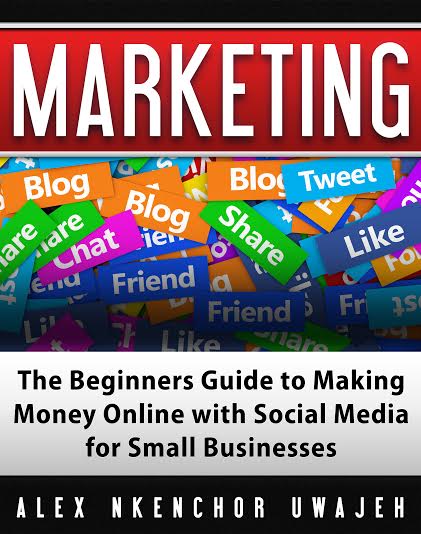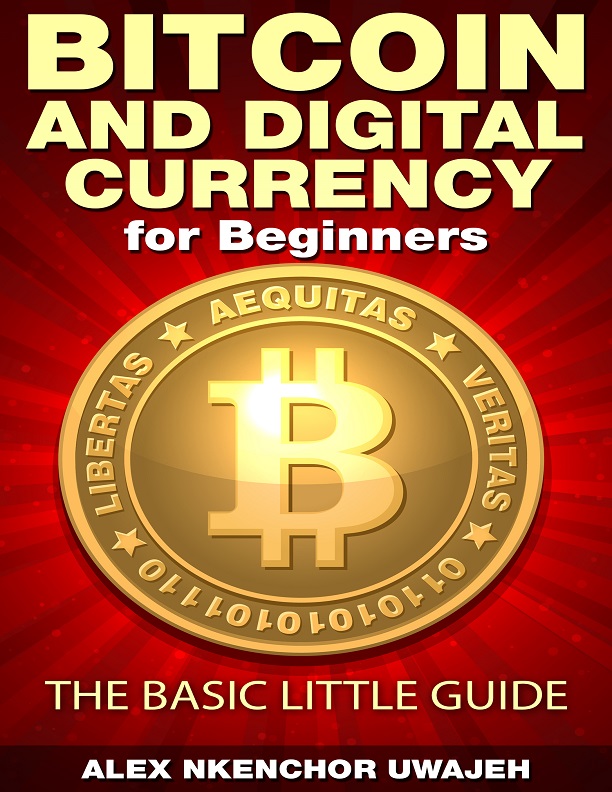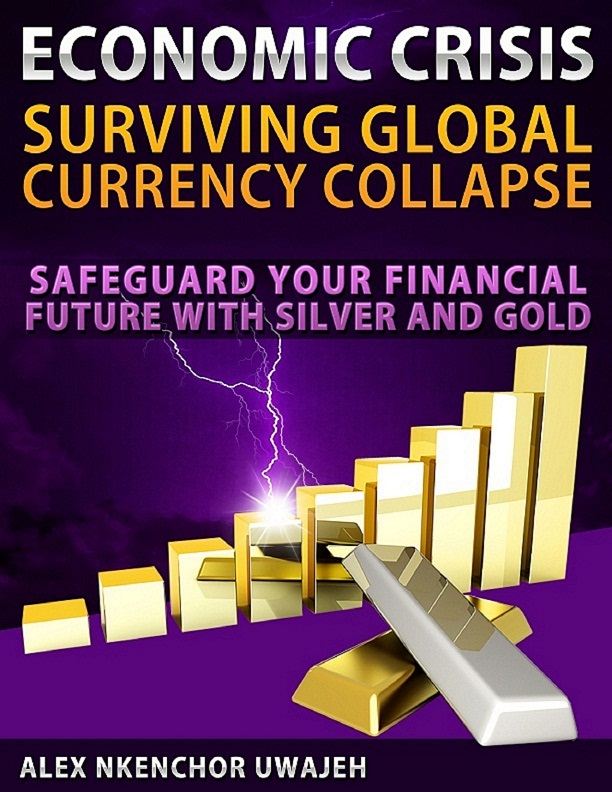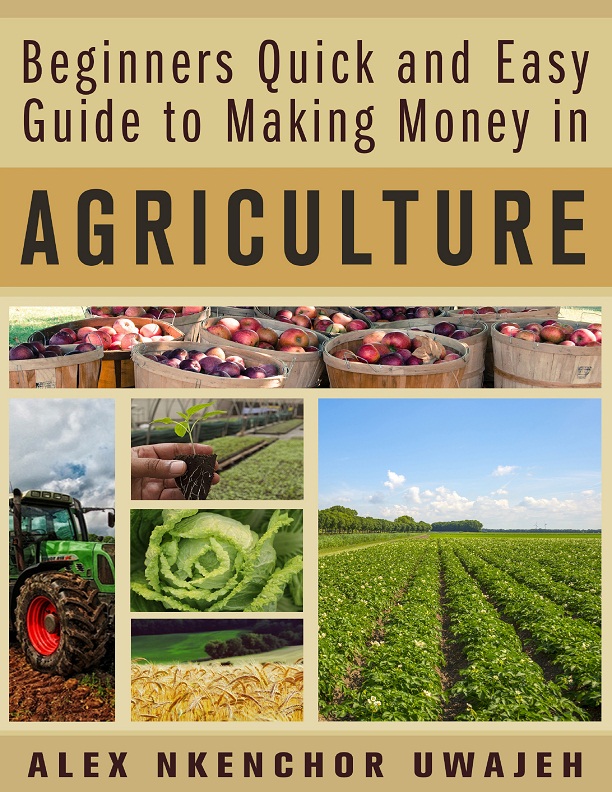 Browse my Google Playstore Books
Want Audible Audio Books? Start Listening Now, 30 Days Free