Helpful Articles




How to Start a Content Marketing Business


Chapter 1: Introduction to Content Marketing

1.1 What is Content Marketing?
1.2 Why Start a Content Marketing Business?
1.3 The Growing Importance of Content Marketing
1.4 The Benefits and Potential Challenges

Chapter 2: Defining Your Niche

2.1 Understanding Your Target Audience
2.2 Identifying Your Expertise and Passion
2.3 Researching the Market and Competition
2.4 Selecting a Profitable Niche

Chapter 3: Developing a Business Plan

3.1 Setting Your Goals and Objectives
3.2 Creating a Unique Selling Proposition (USP)
3.3 Identifying Your Key Services
3.4 Crafting a Marketing and Sales Strategy

Chapter 4: Building Your Team

4.1 Assessing Your Skills and Gaps
4.2 Hiring Freelancers or In-house Employees
4.3 Creating Job Descriptions and Roles
4.4 Developing an Onboarding Process

Chapter 5: Setting Up Your Business

5.1 Legal Considerations and Business Structure
5.2 Registering Your Business Name and Obtaining Licenses
5.3 Setting Up a Business Bank Account
5.4 Establishing an Online Presence

Chapter 6: Creating a Portfolio

6.1 Showcasing Your Expertise and Past Work
6.2 Building a Professional Website
6.3 Developing Case Studies and Testimonials
6.4 Using Content Marketing to Promote Your Own Business

Chapter 7: Pricing Your Services

7.1 Determining Your Value Proposition
7.2 Understanding Different Pricing Models
7.3 Researching Industry Standards
7.4 Calculating Costs and Profit Margins

Chapter 8: Developing a Content Strategy

8.1 Defining Your Content Marketing Goals
8.2 Conducting Keyword Research
8.3 Creating a Content Calendar
8.4 Brainstorming and Generating Content Ideas

Chapter 9: Content Creation and Optimization

9.1 Writing Engaging and High-Quality Content
9.2 Incorporating SEO Best Practices
9.3 Creating Visual and Multimedia Content
9.4 Optimizing Content for Different Platforms

Chapter 10: Content Distribution and Promotion

10.1 Identifying Relevant Channels and Platforms
10.2 Leveraging Social Media Marketing
10.3 Building an Email Marketing Strategy
10.4 Collaborating with Influencers and Partners

Chapter 11: Building Relationships with Clients

11.1 Understanding Client Needs and Expectations
11.2 Effective Communication and Project Management
11.3 Providing Exceptional Customer Service
11.4 Retaining and Upselling to Existing Clients

Chapter 12: Analyzing and Measuring Results

12.1 Setting Key Performance Indicators (KPIs)
12.2 Utilizing Analytics Tools
12.3 Interpreting Data and Making Data-Driven Decisions
12.4 Reporting and Presenting Results to Clients

Chapter 13: Scaling Your Business

13.1 Identifying Opportunities for Growth
13.2 Automating Processes and Workflows
13.3 Outsourcing and Delegating Tasks
13.4 Expanding Your Service Offerings

Chapter 14: Staying Updated and Adapting

14.1 Following Industry Trends and Best Practices
14.2 Continuous Learning and Professional Development
14.3 Adapting to Technological Advancements
14.4 Embracing Change and Innovation

Chapter 15: Managing Finances

15.1 Budgeting and Financial Planning
15.2 Tracking Expenses and Revenue
15.3 Invoicing and Managing Payments
15.4 Hiring a Financial Professional

Chapter 16: Branding and Differentiation

16.1 Developing a Strong Brand Identity
16.2 Creating a Compelling Brand Story
16.3 Establishing Your Unique Selling Points
16.4 Branding Strategies for Long-Term Success

Chapter 17: Networking and Collaboration

17.1 Joining Industry Associations and Events
17.2 Connecting with Peers and Professionals
17.3 Collaborating on Projects and Partnerships
17.4 Building a Network of Referral Sources

Chapter 18: Effective Time Management

18.1 Prioritizing Tasks and Setting Goals
18.2 Creating a Productive Work Environment
18.3 Time Management Tools and Techniques
18.4 Balancing Work and Personal Life

Chapter 19: Overcoming Challenges and Obstacles

19.1 Common Challenges in Content Marketing
19.2 Problem-Solving Strategies
19.3 Learning from Failures and Setbacks
19.4 Developing Resilience and Persistence

Chapter 20: Client Acquisition and Retention

20.1 Prospecting and Lead Generation
20.2 Crafting Compelling Proposals
20.3 Negotiating Contracts and Pricing
20.4 Retaining Clients and Ensuring Satisfaction

Chapter 21: Innovations in Content Marketing

21.1 Emerging Trends in Content Creation and Distribution
21.2 Harnessing the Power of AI and Automation
21.3 Video and Interactive Content Strategies
21.4 Voice Search and Optimization

Chapter 22: Ethical Considerations

22.1 Respecting Intellectual Property Rights
22.2 Disclosing Sponsored and Promotional Content
22.3 Protecting User Data and Privacy
22.4 Maintaining Transparency and Authenticity

Chapter 23: Balancing Creativity and Strategy

23.1 Fostering Creativity in Content Development
23.2 Aligning Creativity with Strategic Goals
23.3 Incorporating Feedback and Iteration
23.4 Measuring the Impact of Creative Campaigns

Chapter 24: The Future of Content Marketing

24.1 Predictions for the Future of Content Marketing
24.2 Adapting to Evolving Consumer Behaviors
24.3 Opportunities and Challenges in a Digital World
24.4 Strategies for Long-Term Success

Chapter 25: Conclusion

25.1 Summarizing the Key Takeaways
25.2 Encouraging Action and Implementation
25.3 Emphasizing the Rewards of Starting a Content Marketing Business
25.4 Wishing Success and Growth in the Content Marketing Journey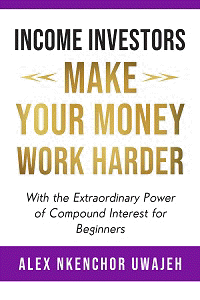 Chapter 1: Introduction to Content Marketing

1.1 What is Content Marketing?
Content marketing is a strategic approach to marketing that involves creating and distributing valuable, relevant, and consistent content to attract and engage a target audience. It focuses on providing information, solving problems, and delivering value to customers rather than directly promoting products or services. Content marketing aims to build trust, establish authority, and nurture long-term relationships with customers.

1.2 Why Start a Content Marketing Business?
Starting a content marketing business can be an exciting and rewarding venture for several reasons. Firstly, content marketing is in high demand as businesses recognize the importance of creating compelling and valuable content to reach and engage their target audience. Secondly, it offers flexibility and scalability, allowing you to work with clients from various industries and expand your business over time. Lastly, it provides the opportunity to showcase your creativity, expertise, and strategic thinking.

1.3 The Growing Importance of Content Marketing
Content marketing has become increasingly crucial in the digital age. Consumers are constantly bombarded with advertisements and have developed ad-blocking and skipping behaviors. However, they actively seek out useful and relevant content. Content marketing helps businesses cut through the noise, capture attention, and establish meaningful connections with their audience. It also plays a significant role in search engine optimization (SEO), social media marketing, and brand building.

1.4 The Benefits and Potential Challenges
Starting a content marketing business offers various benefits, including:

High demand: Businesses of all sizes require content marketing services to enhance their online presence and engage their audience effectively.
Flexibility: You have the freedom to choose your clients, work schedule, and creative direction.
Intellectual fulfillment: Content marketing allows you to express your creativity, expertise, and strategic thinking in crafting compelling content strategies.
Growth potential: With the right approach and execution, your business can scale and attract higher-profile clients over time.
However, there are potential challenges to consider:

Intense competition: The content marketing industry is highly competitive, so differentiating yourself and proving your value is crucial.
Continuous learning: Staying updated with the latest trends, algorithms, and best practices is necessary to deliver effective content strategies.
Client expectations: Clients may have high expectations and specific goals, requiring effective communication and managing their expectations.
Time and resource management: Juggling multiple projects and tasks can be demanding, necessitating efficient time and resource management.
Chapter 2: Defining Your Niche

2.1 Understanding Your Target Audience
To start a successful content marketing business, you must have a deep understanding of your target audience. Define the demographics, interests, pain points, and goals of the audience you want to serve. This understanding will help you create relevant and valuable content that resonates with them.

2.2 Identifying Your Expertise and Passion
Identify your areas of expertise and passion within content marketing. Determine the industries or niches where you have experience or knowledge. Focusing on an area that aligns with your expertise and passion will allow you to provide more value and differentiate yourself from competitors.

2.3 Researching the Market and Competition
Conduct thorough market research to identify the demand for content marketing services within your chosen niche. Analyze your competition to understand their strengths, weaknesses, pricing, and service offerings. This research will help you identify gaps and opportunities to position your business uniquely.

2.4 Selecting a Profitable Niche
Evaluate the potential profitability of different niches based on factors such as market demand, competition, client budgets, and growth potential. Choose a niche that aligns with your expertise and passion while offering ample opportunities for growth and profitability.

Chapter 3: Developing a Business Plan

3.1 Setting Your Goals and Objectives
Define your long-term and short-term goals for your content marketing business. Determine the revenue targets, client acquisition targets, service expansion goals, and other key objectives. Clear goals will guide your decision-making and help you track your progress.

3.2 Creating a Unique Selling Proposition (USP)
Identify your unique selling proposition (USP) that sets your business apart from competitors. Your USP should highlight the unique value and benefits you offer to clients. It could be a particular expertise, a specialized approach, or a unique combination of services.

3.3 Identifying Your Key Services
Define the key services you will offer to clients. These may include content strategy development, content creation, content optimization, social media management, email marketing, SEO, analytics, and more. Determine the specific services you excel in and can deliver effectively to meet client needs.

3.4 Crafting a Marketing and Sales Strategy
Develop a comprehensive marketing and sales strategy to attract and acquire clients. Determine your target marketing channels, such as social media, email marketing, content marketing, and networking events. Create a sales process, including lead generation, proposal creation, negotiation, and client onboarding.

Chapter 4: Building Your Team

4.1 Assessing Your Skills and Gaps
Evaluate your own skills and identify any gaps that need to be filled. Determine whether you have the expertise to handle all aspects of content marketing or if you need to hire or collaborate with others to complement your skill set.

4.2 Hiring Freelancers or In-house Employees
Decide whether you will hire freelancers or build an in-house team. Freelancers offer flexibility, cost-effectiveness, and expertise in specific areas. In-house employees provide long-term commitment and collaboration. Consider your business needs, budget, and growth plans when making this decision.

4.3 Creating Job Descriptions and Roles
If you choose to build an in-house team, create clear job descriptions and define the roles and responsibilities of each team member. Specify the skills, qualifications, and experience required for each role to attract the right talent.

4.4 Developing an Onboarding Process
Establish an onboarding process to integrate new team members smoothly. Provide training, resources, and clear guidelines to ensure everyone understands their roles and responsibilities. Foster a collaborative and supportive work environment to promote teamwork and productivity.

Chapter 5: Setting Up Your Business

5.1 Legal Considerations and Business Structure
Consult with a legal professional to determine the appropriate business structure for your content marketing business. Options include sole proprietorship, partnership, limited liability company (LLC), or corporation. Consider the legal and tax implications of each structure.

5.2 Registering Your Business Name and Obtaining Licenses
Register your business name with the appropriate government authorities and obtain any necessary licenses or permits to operate legally. Check local regulations and requirements specific to your location.

5.3 Setting Up a Business Bank Account
Separate your personal and business finances by opening a dedicated business bank account. This will help you manage finances more efficiently, track business expenses, and simplify tax filing.

5.4 Establishing an Online Presence
Create a professional website that showcases your expertise, services, and portfolio. Optimize your website for search engines and ensure it provides a seamless user experience. Establish a presence on relevant social media platforms and create profiles that align with your brand.

Chapter 6: Creating a Portfolio

6.1 Showcasing Your Expertise and Past Work
Assemble a portfolio that highlights your expertise and demonstrates your ability to deliver exceptional content marketing services. Include case studies, examples of successful campaigns, client testimonials, and any awards or recognitions you have received.

6.2 Building a Professional Website
Your website is a crucial component of your portfolio. Design it in a way that reflects your brand identity, showcases your work, and provides information about your services. Ensure it is visually appealing, easy to navigate, and optimized for search engines.

6.3 Developing Case Studies and Testimonials
Create in-depth case studies that illustrate how your content marketing strategies have helped clients achieve their goals. Include measurable results, such as increased website traffic, engagement, or conversions. Request testimonials from satisfied clients to build credibility and trust.

6.4 Using Content Marketing to Promote Your Own Business
Apply content marketing strategies to promote your own business. Create valuable blog posts, articles, videos, and other forms of content that address industry challenges, offer insights, and showcase your expertise. Distribute this content through your website, social media channels, email marketing, and other relevant platforms.

Chapter 7: Pricing Your Services

7.1 Determining Your Value Proposition
Define the unique value you offer to clients and consider the benefits they receive from your services. Determine how your services can help clients achieve their goals, save time, increase revenue, or solve specific challenges. Your pricing should align with the value you provide.

7.2 Understanding Different Pricing Models
Explore different pricing models commonly used in content marketing, such as hourly rates, project-based pricing, retainer-based pricing, or performance-based pricing. Consider the pros and cons of each model and choose the one that best suits your business and clients' needs.

7.3 Researching Industry Standards
Research industry standards and benchmarks to understand the pricing ranges for content marketing services. Consider factors such as experience, expertise, geographic location, and the specific services you offer when determining your pricing.

7.4 Calculating Costs and Profit Margins
Calculate the costs associated with delivering your services, including overhead costs, software subscriptions, employee salaries or freelancer fees, marketing expenses, and other business-related costs. Set prices that not only cover your costs but also allow for a reasonable profit margin.

Chapter 8: Developing a Content Strategy

8.1 Defining Your Content Marketing Goals
Clearly define the goals of your content marketing strategy. These goals could include increasing brand awareness, driving website traffic, generating leads, nurturing leads into customers, or establishing thought leadership. Your content strategy should align with these objectives.

8.2 Conducting Keyword Research
Perform keyword research to identify the terms and phrases your target audience uses when searching for information related to your niche. Use keyword research tools to discover high-volume, low-competition keywords that can guide your content creation and optimization efforts.

8.3 Creating a Content Calendar
Develop a content calendar to plan and organize your content creation and distribution schedule. Outline the topics, formats, and publishing dates for each piece of content. This helps you maintain consistency and ensures a steady flow of content for your audience.

8.4 Brainstorming and Generating Content Ideas
Brainstorm content ideas that align with your audience's interests, pain points, and goals. Consider different content formats such as blog posts, videos, infographics, podcasts, or ebooks. Use customer surveys, social media listening, and industry trends to generate relevant and engaging content ideas.

Chapter 9: Content Creation and Optimization

9.1 Writing Engaging and High-Quality Content
Develop compelling content that captures the attention of your target audience. Write in a clear, concise, and conversational tone. Use storytelling techniques, incorporate data and research, and provide actionable insights to make your content valuable and engaging.

9.2 Incorporating SEO Best Practices
Optimize your content for search engines to improve its visibility and organic reach. Conduct on-page optimization by incorporating relevant keywords, writing meta tags, and optimizing headings and URLs. Focus on user experience, mobile-friendliness, and fast-loading pages to improve search engine rankings.

9.3 Creating Visual and Multimedia Content
Enhance your content with visual elements such as images, infographics, or videos. Visual content helps capture attention, convey information effectively, and increase engagement. Leverage multimedia formats to cater to different learning preferences and engage a wider audience.

9.4 Optimizing Content for Different Platforms
Tailor your content for different platforms and distribution channels. Optimize it for social media by adapting the format, length, and messaging to suit each platform. Consider platform-specific features and algorithms to maximize visibility and engagement.

Chapter 10: Content Distribution and Promotion

10.1 Identifying Relevant Channels and Platforms
Identify the channels and platforms where your target audience spends time and consumes content. This could include social media platforms, industry-specific forums, guest blogging opportunities, email newsletters, or podcast directories. Focus on channels that align with your target audience's preferences and behaviors.

10.2 Leveraging Social Media Marketing
Create a social media marketing strategy to promote and distribute your content. Identify the most suitable platforms for your business and establish a consistent presence. Use engaging copy, visuals, hashtags, and relevant industry or trending topics to attract attention and drive traffic to your content.

10.3 Building an Email Marketing Strategy
Develop an email marketing strategy to nurture leads, build relationships, and drive traffic to your content. Build an email list through lead generation efforts, and segment your audience based on their interests and engagement levels. Send targeted, valuable content that encourages click-throughs and conversions.

10.4 Collaborating with Influencers and Partners
Collaborate with influencers, industry experts, and complementary businesses to expand your reach and tap into their established audiences. Seek opportunities for guest blogging, podcast interviews, joint webinars, or content co-creation. These collaborations can help you gain exposure to new audiences and build credibility.

Chapter 11: Building Relationships with Clients

11.1 Understanding Client Needs and Expectations
Develop a deep understanding of your clients' needs, goals, and challenges. Conduct thorough client discovery meetings to gather information and align your strategies with their objectives. Actively listen to their feedback and ensure open lines of communication throughout the engagement.

11.2 Effective Communication and Project Management
Establish clear and regular communication channels with your clients. Set expectations regarding communication frequency, preferred channels, and response times. Utilize project management tools to track progress, share updates, and collaborate effectively with clients.

11.3 Providing Exceptional Customer Service
Focus on delivering exceptional customer service to foster long-term client relationships. Respond promptly to inquiries, provide regular progress updates, and address any concerns or issues. Strive to exceed client expectations and consistently deliver high-quality work.

11.4 Retaining and Upselling to Existing Clients
Maintain regular contact with your existing clients and nurture those relationships. Offer additional services, upsell existing clients on expanded packages, or propose new content strategies to help them achieve their evolving goals. Building trust and delivering value will encourage client loyalty and increase repeat business.

Chapter 12: Analyzing and Measuring Results

12.1 Setting Key Performance Indicators (KPIs)
Define key performance indicators (KPIs) that align with your content marketing goals. These may include website traffic, engagement metrics (such as time on page or social shares), lead generation, conversion rates, or revenue generated. Set measurable targets to track the success of your content marketing efforts.

12.2 Utilizing Analytics Tools
Utilize web analytics tools, such as Google Analytics, to track and measure the performance of your content. Analyze data related to website traffic, user behavior, conversion funnels, and engagement metrics. These insights will help you identify what is working well and make data-driven decisions for optimization.

12.3 Interpreting Data and Making Data-Driven Decisions
Analyze the data collected from your analytics tools to derive actionable insights. Identify patterns, trends, and opportunities for improvement. Use this information to refine your content strategies, optimize underperforming content, and make data-driven decisions to enhance results.

12.4 Reporting and Presenting Results to Clients
Create comprehensive reports that highlight the key metrics, progress, and achievements of your content marketing efforts. Present the data in a visually appealing and understandable format. Clearly articulate the impact of your strategies and provide actionable recommendations for future improvements.

Chapter 13: Scaling Your Business

13.1 Identifying Opportunities for Growth
Regularly assess your business to identify opportunities for growth and expansion. Consider factors such as increasing your client base, expanding your service offerings, entering new markets or industries, or targeting larger clients. Continuously monitor industry trends and adapt your strategies accordingly.

13.2 Automating Processes and Workflows
Implement automation tools and workflows to streamline repetitive tasks and improve efficiency. Use project management software, content management systems, social media scheduling tools, and email marketing automation to save time and focus on high-value activities.

13.3 Outsourcing and Delegating Tasks
Delegate non-core or specialized tasks to freelancers, agencies, or virtual assistants. Outsourcing certain activities can free up your time to focus on strategy, client relationships, and business development. Ensure clear communication and define expectations to maintain quality and consistency.

13.4 Expanding Your Service Offerings
Assess client needs and industry trends to identify opportunities for expanding your service offerings. Consider adding new content formats, such as video production or podcasting services. Explore additional content marketing strategies, such as influencer marketing or interactive content. Offer packages or bundles to cater to diverse client needs and increase revenue streams.

Chapter 14: Staying Updated and Adapting

14.1 Following Industry Trends and Best Practices
Stay up-to-date with the latest industry trends, best practices, and emerging technologies in content marketing. Subscribe to industry publications, attend conferences, participate in webinars, and join professional communities. Continuous learning will help you stay ahead of the curve and provide cutting-edge strategies to your clients.

14.2 Continuous Learning and Professional Development
Invest in your professional development through courses, certifications, and workshops. Acquire new skills, deepen your knowledge, and refine your expertise in content marketing and related areas such as SEO, social media marketing, or data analytics. This investment will enhance your value proposition and keep your services competitive.

14.3 Adapting to Technological Advancements
Embrace technological advancements and leverage new tools and platforms that can enhance your content marketing efforts. Stay informed about emerging technologies, such as artificial intelligence, machine learning, or virtual reality, and explore how they can be integrated into your strategies.

14.4 Embracing Change and Innovation
Maintain a mindset of adaptability and embrace change and innovation in the content marketing landscape. Be open to testing new approaches, experimenting with different content formats, and exploring unconventional strategies. Innovation can differentiate your business and lead to breakthrough results for your clients.

Chapter 15: Managing Finances

15.1 Budgeting and Financial Planning
Develop a budget and financial plan for your content marketing business. Estimate your expected revenue, fixed costs, variable costs, and overhead expenses. Regularly review and adjust your budget based on actual income and expenses to ensure financial stability.

15.2 Tracking Expenses and Revenue
Implement a system to track your business expenses and revenue accurately. Use accounting software or tools to monitor income, expenses, and cash flow. Regularly review financial statements and reports to gain insights into the financial health of your business.

15.3 Invoicing and Managing Payments
Establish a clear invoicing process for your clients. Use professional invoicing software to create and send invoices promptly. Clearly outline payment terms, methods, and due dates. Monitor and follow up on outstanding payments to maintain a healthy cash flow.

15.4 Hiring a Financial Professional
Consider hiring a financial professional, such as an accountant or bookkeeper, to manage your business finances. They can provide guidance on tax planning, financial reporting, budgeting, and financial strategies. Their expertise will ensure compliance and help you make informed financial decisions.

Chapter 16: Branding and Differentiation

16.1 Developing a Strong Brand Identity
Craft a strong brand identity that reflects your values, mission, and unique qualities. Develop a compelling brand story and positioning that resonates with your target audience. Consistently apply your brand identity across all communication channels to build recognition and trust.

16.2 Creating a Compelling Brand Story
Craft a narrative that communicates your brand's history, purpose, and values. Tell a story that engages and connects with your audience on an emotional level. Highlight how your content marketing services can address their pain points, solve their problems, or fulfill their aspirations.

16.3 Establishing Your Unique Selling Points
Identify your unique selling points (USPs) that set you apart from competitors. Highlight what makes your content marketing services different, whether it's your specialized expertise, innovative strategies, exceptional customer service, or proven results. Clearly communicate these USPs to potential clients.

16.4 Branding Strategies for Long-Term Success
Develop a comprehensive branding strategy that encompasses visual branding, messaging, tone of voice, and customer experience. Consistently apply your branding elements in all your marketing materials, website, social media, and client interactions. Regularly evaluate and refine your branding strategy to stay relevant and resonate with your target audience.

Chapter 17: Networking and Collaboration

17.1 Joining Industry Associations and Events
Participate in industry associations and attend relevant events, conferences, and seminars. Engage with professionals and peers in the content marketing field. Networking with like-minded individuals can lead to valuable collaborations, partnerships, and referrals.

17.2 Connecting with Peers and Professionals
Build relationships with other content marketing professionals through social media platforms, industry forums, or professional communities. Engage in conversations, share insights, and support each other. Collaborate on projects, exchange knowledge, and tap into each other's networks.

17.3 Collaborating on Projects and Partnerships
Seek opportunities for collaboration with complementary businesses or professionals in related fields. For example, partner with web designers, SEO experts, or social media managers to offer comprehensive solutions to clients. Jointly create content, host webinars, or share resources to expand your reach and deliver added value.

17.4 Building a Network of Referral Sources
Develop a network of referral sources, such as satisfied clients, industry peers, or business associates. Encourage referrals by offering incentives, maintaining strong relationships, and consistently delivering exceptional work. Referrals can generate a steady stream of high-quality leads for your content marketing business.

Chapter 18: Effective Time Management

18.1 Prioritizing Tasks and Setting Goals
Practice effective time management by prioritizing tasks based on their importance and urgency. Set daily, weekly, and monthly goals to guide your focus and productivity. Break down larger tasks into smaller, manageable subtasks to make progress consistently.

18.2 Creating a Productive Work Environment
Establish a work environment that promotes focus, creativity, and productivity. Create a dedicated workspace free from distractions. Organize your digital and physical files for easy access. Eliminate clutter and create a system to manage tasks, deadlines, and reminders.

18.3 Time Management Tools and Techniques
Utilize time management tools and techniques to optimize your productivity. Use project management software, task management apps, and productivity tools to track and manage your workload. Employ time-blocking, Pomodoro technique, or other proven methods to manage your time effectively.

18.4 Balancing Work and Personal Life
Maintain a healthy work-life balance to prevent burnout and ensure overall well-being. Set boundaries between work and personal time. Prioritize self-care, maintain hobbies and interests, and spend quality time with family and friends. Strive for a sustainable work schedule that supports both personal and professional fulfillment.

Chapter 19: Overcoming Challenges and Obstacles

19.1 Common Challenges in Content Marketing
Recognize the common challenges in the content marketing industry, such as intense competition, changing algorithms, evolving consumer behavior, and client expectations. Anticipate these challenges and develop strategies to overcome them proactively.

19.2 Problem-Solving Strategies
Develop problem-solving skills to address challenges effectively. Analyze the root causes of issues, brainstorm solutions, and implement action plans. Seek guidance from mentors, industry experts, or professional communities to gain different perspectives and insights.

19.3 Learning from Failures and Setbacks
View failures and setbacks as opportunities for growth and learning. Embrace a growth mindset and identify lessons from each experience. Adjust your strategies, refine your approaches, and use failures as stepping stones toward future success.

19.4 Developing Resilience and Persistence
Build resilience and persistence to navigate challenges and setbacks in your content marketing business. Stay focused on your goals, remain adaptable, and maintain a positive mindset. Celebrate successes, learn from failures, and keep pushing forward despite obstacles.

Chapter 20: Client Acquisition and Retention

20.1 Prospecting and Lead Generation
Develop a lead generation strategy to attract potential clients. Identify your target audience, engage in content marketing efforts, optimize your website for conversions, and leverage social media and networking opportunities. Implement lead capture mechanisms, such as contact forms or lead magnets, to build your client pipeline.

20.2 Crafting Compelling Proposals
Create persuasive and tailored proposals that address clients' specific needs and goals. Clearly outline your services, deliverables, timelines, and pricing. Highlight the unique value you bring to their content marketing strategies and provide case studies or testimonials to build trust.

20.3 Negotiating Contracts and Pricing
Engage in effective negotiation to reach mutually beneficial agreements with clients. Understand their budget constraints, demonstrate the value of your services, and be willing to find compromise. Clearly communicate your pricing structure, deliverables, and any terms and conditions to ensure a transparent and successful working relationship.

20.4 Retaining Clients and Ensuring Satisfaction
Focus on client satisfaction and retention to foster long-term relationships. Regularly communicate with clients, provide progress updates, and seek feedback to ensure their needs are met. Deliver exceptional results, offer proactive suggestions, and continuously exceed client expectations. Develop loyalty programs or referral incentives to incentivize ongoing collaboration.

Chapter 21: Innovations in Content Marketing

21.1 Emerging Trends in Content Creation and Distribution
Stay abreast of emerging trends in content creation and distribution. Monitor developments in video marketing, live streaming, interactive content, augmented reality (AR), or virtual reality (VR). Explore how these trends can be incorporated into your content marketing strategies to engage and captivate your audience.

21.2 Harnessing the Power of AI and Automation
Embrace the power of artificial intelligence (AI) and automation in content marketing. Explore AI-powered tools for content ideation, data analysis, chatbots, or personalization. Automate repetitive tasks such as scheduling social media posts or email campaigns. Leverage technology to streamline processes, improve efficiency, and deliver targeted content experiences.

21.3 Video and Interactive Content Strategies
Invest in video and interactive content strategies to capture attention and enhance user engagement. Create engaging videos, such as tutorials, interviews, or behind-the-scenes footage. Develop interactive quizzes, calculators, or assessments to provide personalized experiences. Experiment with immersive technologies like 360-degree videos or virtual tours.

21.4 Voice Search and Optimization
Optimize your content for voice search as more users rely on voice assistants like Siri, Alexa, or Google Assistant. Understand how users phrase voice queries and adapt your content to match conversational language. Optimize for featured snippets and provide concise, direct answers to commonly asked questions.

Chapter 22: Ethical Considerations

22.1 Respecting Intellectual Property Rights
Adhere to intellectual property rights by respecting copyright laws and regulations. Use licensed images, videos, or music in your content. Give proper attribution to sources, quote authors accurately, and obtain permissions when necessary.

22.2 Disclosing Sponsored and Promotional Content
Ensure transparency and credibility by disclosing sponsored or promotional content appropriately. Comply with the guidelines set by advertising standards authorities, such as the Federal Trade Commission (FTC) in the United States. Clearly label sponsored content, affiliate links, or any paid endorsements to maintain trust with your audience.

22.3 Protecting User Data and Privacy
Respect user privacy and adhere to data protection regulations, such as the General Data Protection Regulation (GDPR) in the European Union. Implement secure data collection, storage, and processing practices. Obtain user consent for data collection and provide clear privacy policies to protect user information.

22.4 Maintaining Transparency and Authenticity
Maintain transparency and authenticity in your content marketing efforts. Clearly communicate your brand affiliations, partnerships, or biases. Avoid misleading or deceptive practices that compromise trust. Strive to deliver honest, accurate, and valuable content that genuinely serves the needs of your audience.

Chapter 23: Balancing Creativity and Strategy

23.1 Fostering Creativity in Content Development
Nurture creativity within your content marketing processes. Encourage brainstorming sessions, inspire innovation, and allow room for experimentation. Foster a supportive environment that values diverse perspectives and encourages team members to think outside the box.

23.2 Aligning Creativity with Strategic Goals
Balance creativity with strategic goals to ensure your content marketing efforts drive desired outcomes. Align creative ideas with the overall content strategy and client objectives. Maintain a clear understanding of the target audience and the messages that need to be conveyed.

23.3 Incorporating Feedback and Iteration
Seek feedback from clients, colleagues, and the target audience to refine and improve your creative content. Embrace constructive criticism and use it to iterate and enhance your work. Continuously assess the performance of your content and make data-driven adjustments for optimal results.

23.4 Measuring the Impact of Creative Campaigns
Measure the impact of your creative campaigns by establishing key performance indicators (KPIs) that align with your goals. Analyze engagement metrics, conversion rates, and other relevant data points. Use these insights to assess the effectiveness of your creative efforts and inform future content strategies.

Chapter 24: The Future of Content Marketing

24.1 Predictions for the Future of Content Marketing
Stay informed about predictions and emerging trends in the content marketing industry. Anticipate shifts in consumer behavior, technological advancements, or changes in search engine algorithms. Adapt your strategies accordingly to stay ahead and continue delivering value to your clients.

24.2 Adapting to Evolving Consumer Behaviors
Monitor changes in consumer behavior, preferences, and expectations. Stay attuned to their content consumption habits, platform preferences, and the devices they use. Continuously optimize your strategies to deliver content experiences that align with evolving consumer needs.

24.3 Opportunities and Challenges in a Digital World
Recognize the opportunities and challenges presented by the digital landscape. Embrace the advantages of digital marketing, such as global reach, data-driven insights, and personalized experiences. Mitigate challenges related to information overload, ad saturation, or privacy concerns by delivering relevant and valuable content that cuts through the noise.

24.4 Strategies for Long-Term Success
Focus on strategies that will ensure long-term success in the content marketing business. Build strong client relationships based on trust and results. Continuously invest in your skills, knowledge, and technology to stay ahead of the competition. Adapt to industry changes, innovate, and consistently deliver exceptional value to clients.

Chapter 25: Conclusion

25.1 Summarizing the Key Takeaways
Recap the key takeaways from the entire article, emphasizing the essential points to remember when starting a content marketing business. Highlight the importance of defining a niche, developing a business plan, creating a strong brand, delivering value to clients, and staying adaptable in a changing landscape.

25.2 Encouraging Action and Implementation
Encourage readers to take action and implement the insights and strategies discussed in the article. Emphasize the importance of practical application and continuous learning in the content marketing journey. Encourage readers to adapt the recommendations to their unique business circumstances and industry landscape.

25.3 Emphasizing the Rewards of Starting a Content Marketing Business
Highlight the rewards and benefits of starting a content marketing business. Discuss the potential for creativity, flexibility, professional growth, and financial success. Inspire readers to embrace the opportunities in the content marketing industry and embark on their entrepreneurial journey.

25.4 Wishing Success and Growth in the Content Marketing Journey
Conclude the article by expressing best wishes for success and growth in the readers' content marketing journey. Encourage them to stay motivated, persevere through challenges, and continue honing their skills and strategies. Reinforce the idea that with dedication, innovation, and a client-centric approach, a content marketing business can thrive in today's digital landscape.


Featured books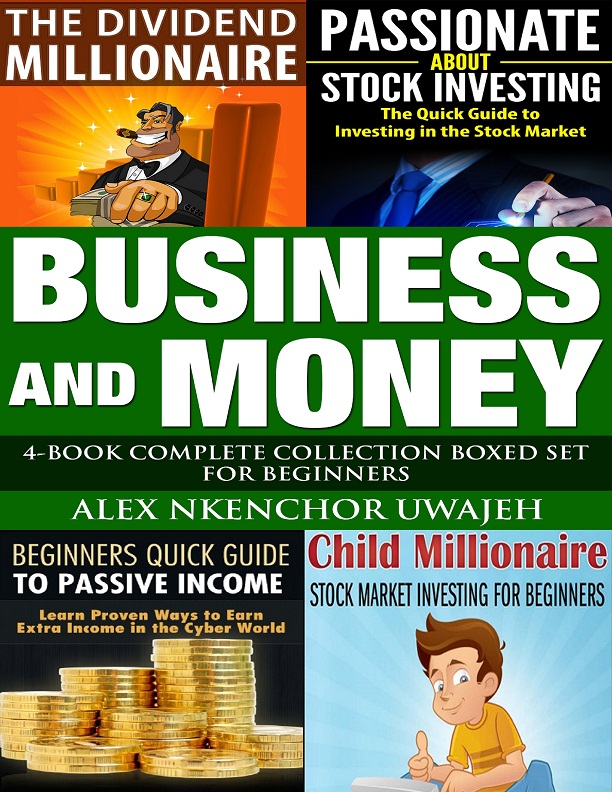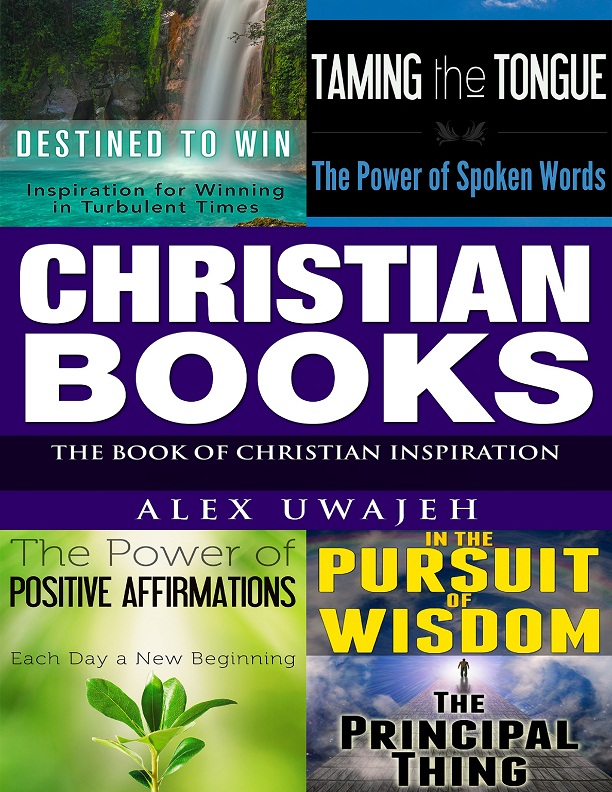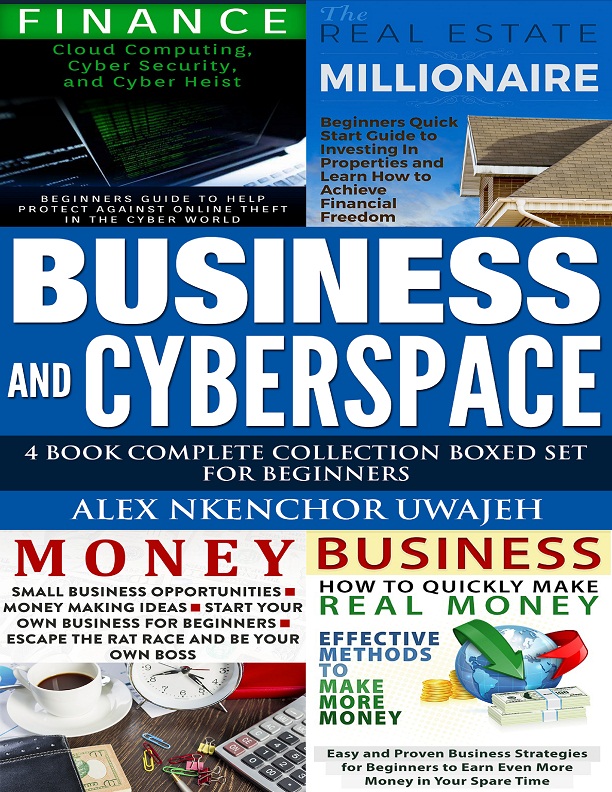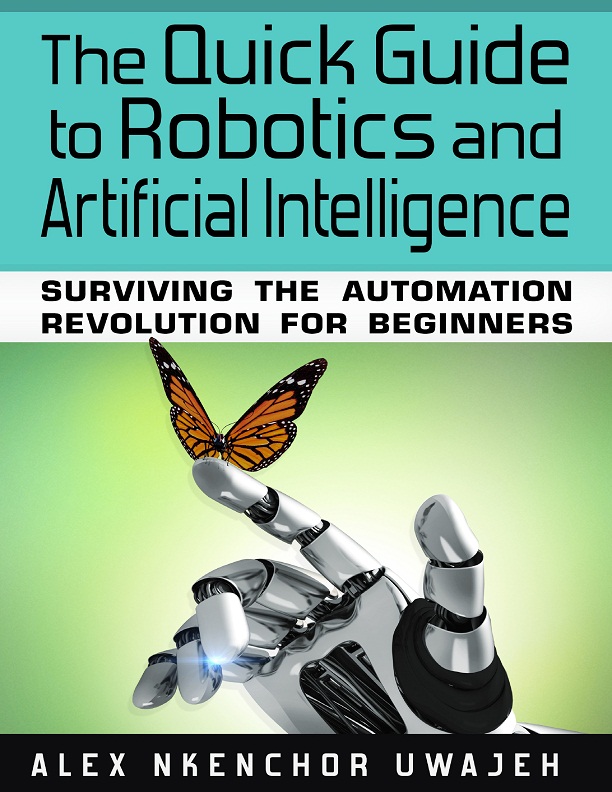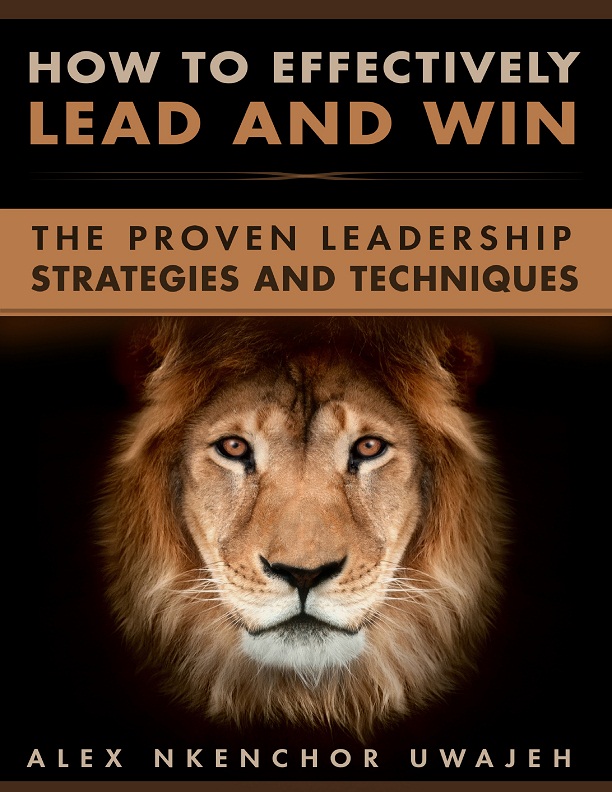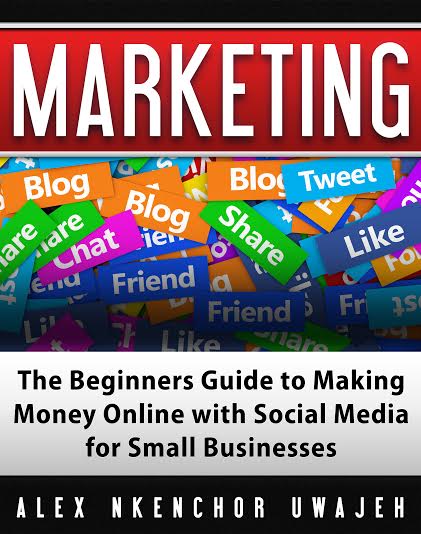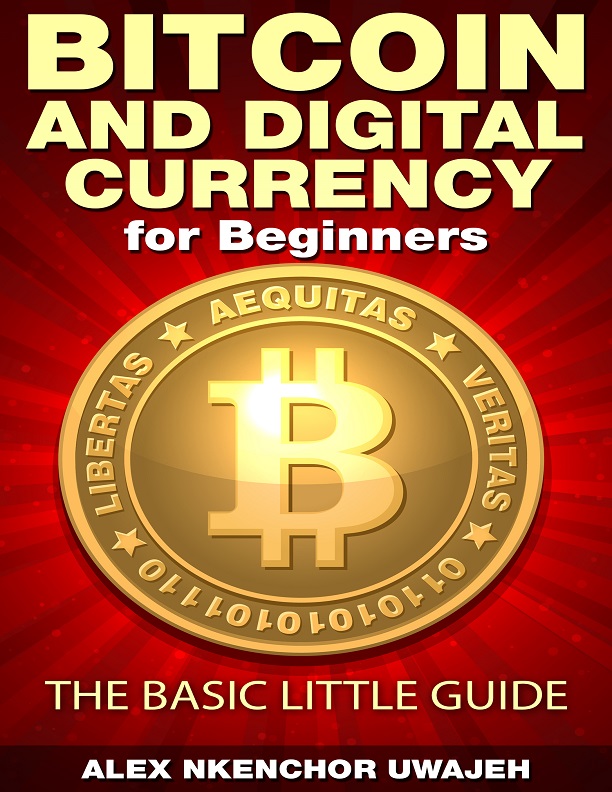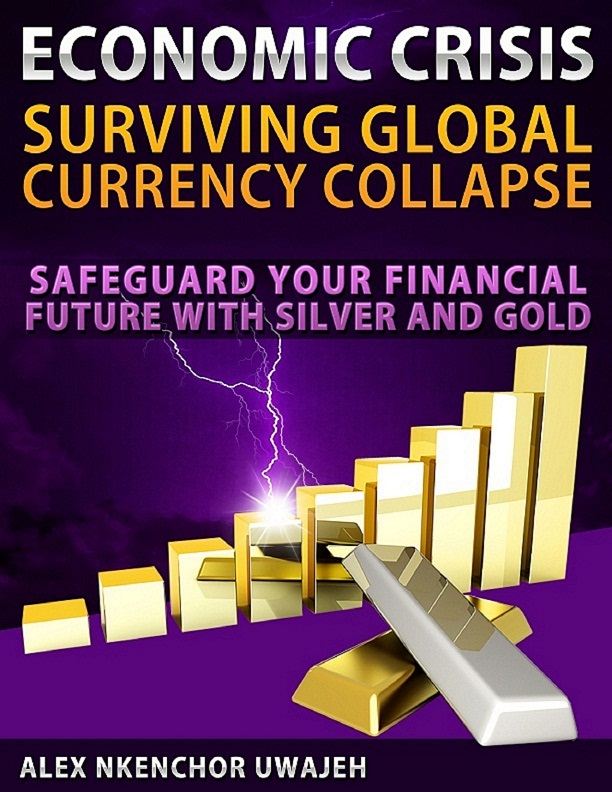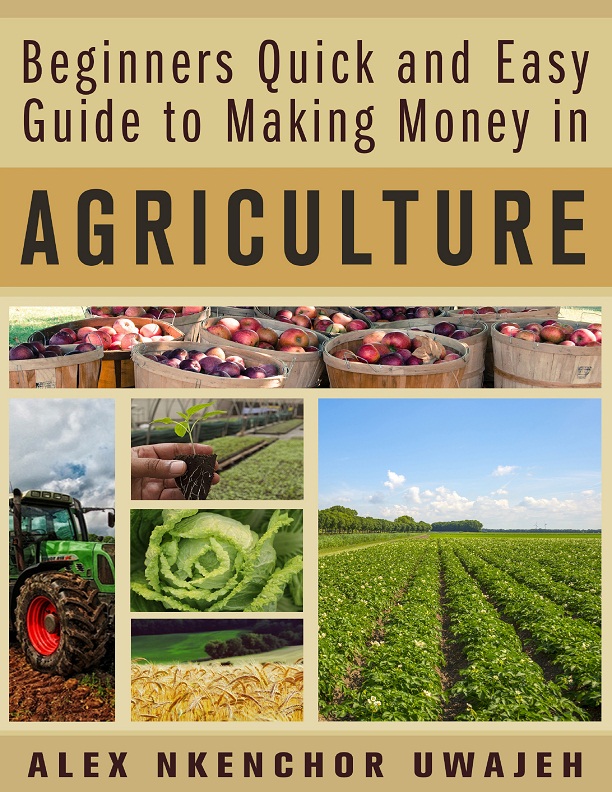 Browse my Google Playstore Books
Want Audible Audio Books? Start Listening Now, 30 Days Free