Helpful Articles




Learn the Step by Step of How to Start a Self Catering Accommodation Business

Chapter 1: Introduction to Self-Catering Accommodation

Defining self-catering accommodation
The growing popularity of self-catering stays
Benefits and challenges of starting a self-catering business
Chapter 2: Market Research and Analysis

Identifying your target market
Understanding the demand for self-catering accommodation in your area
Assessing competition and identifying unique selling points
Chapter 3: Legal and Regulatory Considerations

Researching local laws and regulations
Licensing and permits required for operating a self-catering business
Complying with health and safety standards
Chapter 4: Creating a Business Plan

Importance of a comprehensive business plan
Key components to include in your plan
Financial projections and budgeting
Chapter 5: Choosing the Right Location

Factors to consider when selecting a location
Proximity to attractions, amenities, and transport links
Evaluating the potential for growth and sustainability
Chapter 6: Property Acquisition and Setup

Renting or purchasing a property for your self-catering business
Assessing property suitability and amenities
Furnishing and equipping the accommodation to a high standard
Chapter 7: Marketing and Branding

Creating a strong brand identity for your business
Developing a marketing strategy and target audience
Utilizing online platforms, social media, and offline marketing techniques
Chapter 8: Online Booking Systems and Management Tools

Exploring different booking platforms and management systems
Automating processes for efficiency and convenience
Managing reservations and guest communications
Chapter 9: Pricing and Revenue Management

Determining competitive pricing strategies
Implementing revenue management techniques
Balancing occupancy rates and profitability
Chapter 10: Guest Experience and Customer Service

Importance of providing exceptional customer service
Enhancing the guest experience through personalization
Handling guest feedback and resolving issues
Chapter 11: Housekeeping and Maintenance

Developing a housekeeping and maintenance schedule
Ensuring cleanliness, safety, and comfort for guests
Establishing relationships with reliable service providers
Chapter 12: Staffing and HR Considerations

Assessing staffing needs and roles
Recruitment and training of employees
Complying with employment laws and regulations
Chapter 13: Financial Management and Accounting

Setting up financial systems and record-keeping
Tracking income and expenses
Understanding taxation and financial reporting requirements
Chapter 14: Building Relationships with Suppliers and Local Businesses

Identifying reliable suppliers for supplies and amenities
Negotiating favorable contracts and prices
Collaborating with local businesses for guest benefits and promotions
Chapter 15: Managing Online Reviews and Reputation

Monitoring and responding to online reviews
Encouraging positive guest feedback and testimonials
Strategies for improving your online reputation
Chapter 16: Adding Value with Additional Services

Assessing the feasibility of additional services
Offering experiences, tours, or special packages
Creating partnerships with local attractions and service providers
Chapter 17: Sustainability and Eco-Friendly Practices

Incorporating sustainable practices into your business
Reducing energy and water consumption
Educating guests about eco-friendly initiatives
Chapter 18: Dealing with Seasonality and Peak Periods

Understanding seasonal fluctuations and peak periods
Strategies for maximizing occupancy during low seasons
Managing rates and availability during high-demand periods
Chapter 19: Expanding and Diversifying Your Business

Assessing opportunities for growth and expansion
Adding new properties or branching into related ventures
Scaling up operations while maintaining quality
Chapter 20: Networking and Collaboration

Participating in industry events and conferences
Joining associations and networking groups
Collaborating with other businesses for mutual benefit
Chapter 21: Keeping Up with Industry Trends and Technology

Staying informed about the latest industry trends
Adopting technology solutions for efficiency and guest satisfaction
Embracing innovation in the self-catering sector
Chapter 22: Crisis Management and Risk Mitigation

Developing a contingency plan for emergencies
Ensuring guest safety and well-being
Managing risks and liabilities
Chapter 23: Exit Strategy and Succession Planning

Considering long-term plans and exit strategies
Succession planning for the future of your business
Valuation and sale of your self-catering accommodation
Chapter 24: Lessons Learned and Success Stories

Learning from the experiences of successful self-catering owners
Case studies and examples of innovative practices
Tips for overcoming challenges and achieving success
Chapter 25: Conclusion and Final Thoughts

Recap of key points discussed throughout the article
Encouragement and inspiration for aspiring self-catering entrepreneurs
Final words of advice for starting and running a self-catering accommodation business

Chapter 1: Introduction to Self-Catering Accommodation

In recent years, self-catering accommodation has gained tremendous popularity among travelers seeking more freedom, flexibility, and privacy during their stays. Unlike traditional hotels, self-catering properties provide guests with fully furnished apartments, cottages, or villas equipped with kitchens or kitchenettes, allowing them to prepare their meals and have a home-like experience while away from home.

1.1 Defining self-catering accommodation
Self-catering accommodation refers to lodging options where guests have access to their own cooking facilities, enabling them to prepare their meals. These properties come in various forms, including holiday homes, vacation rentals, serviced apartments, and holiday cottages.

1.2 The growing popularity of self-catering stays
The rise of self-catering accommodation can be attributed to several factors. Travelers, especially families or groups, value the freedom and flexibility to cook their meals, which can help reduce dining costs. Additionally, self-catering properties often offer more space, multiple bedrooms, and living areas, making them suitable for longer stays or group trips.

1.3 Benefits and challenges of starting a self-catering business
Starting a self-catering accommodation business can be rewarding, but it also comes with its own set of challenges. Some benefits include the potential for higher profit margins compared to traditional rentals, the ability to target niche markets, and the opportunity to showcase unique properties. However, challenges such as fierce competition, the need for effective marketing, and the management of property maintenance and guest services should also be considered.

Chapter 2: Market Research and Analysis

Conducting thorough market research is crucial before starting a self-catering accommodation business. This chapter delves into the essential aspects of market research and analysis.

2.1 Identifying your target market
Defining your target market is a critical step in determining the type of self-catering accommodation you should offer. Consider factors such as demographics, travel preferences, and specific needs or interests of your potential guests.

2.2 Understanding the demand for self-catering accommodation in your area
Analyze the demand for self-catering accommodation in your target location. Look at tourism statistics, local events, and existing accommodations to gauge the level of demand and identify any gaps in the market.

2.3 Assessing competition and identifying unique selling points
Study your competition to understand what they offer, their pricing strategies, and their marketing tactics. Identify unique selling points or aspects that differentiate your property from others, such as location, amenities, or specialized services.

Chapter 3: Legal and Regulatory Considerations

Complying with legal and regulatory requirements is essential for operating a self-catering accommodation business. This chapter provides an overview of the key considerations.

3.1 Researching local laws and regulations
Thoroughly research local laws, regulations, and zoning requirements pertaining to short-term rentals and self-catering accommodations in your area. Consult with legal professionals to ensure compliance.

3.2 Licensing and permits required for operating a self-catering business
Determine the specific licenses or permits needed to legally operate your self-catering business. This may include business licenses, health permits, or short-term rental licenses.

3.3 Complying with health and safety standards
Maintaining high health and safety standards is crucial to ensure the well-being of your guests. Implement safety measures, such as fire safety equipment, secure locks, and regular maintenance checks. Adhere to local health regulations regarding sanitation and cleanliness.

Chapter 4: Creating a Business Plan

A well-developed business plan is the foundation for a successful self-catering accommodation business. This chapter guides you through the essential components of a comprehensive business plan.

4.1 Importance of a comprehensive business plan
A business plan outlines your vision, goals, and strategies for your self-catering business. It serves as a roadmap for decision-making, secures funding, and provides a clear direction for your operations.

4.2 Key components to include in your plan
A comprehensive business plan should include an executive summary, market analysis, marketing strategy, operational plan, financial projections, and an exit strategy. Outline your unique selling proposition, target market, and competitive analysis. Define your pricing strategy, marketing channels, and revenue projections. Develop an operational plan that covers property acquisition, staffing, and guest management.

4.3 Financial projections and budgeting
Create detailed financial projections, including startup costs, operating expenses, and revenue forecasts. Consider factors such as occupancy rates, seasonality, marketing expenses, and maintenance costs. Prepare a budget that accounts for marketing, property upkeep, utilities, and other operational expenses.

Chapter 5: Choosing the Right Location

The location of your self-catering accommodation plays a crucial role in its success. This chapter provides insights on selecting the most suitable location for your business.

5.1 Factors to consider when selecting a location
Consider factors such as proximity to popular tourist attractions, transportation links, amenities (grocery stores, restaurants, etc.), and safety. Choose a location that aligns with your target market's preferences and offers opportunities for growth.

5.2 Proximity to attractions, amenities, and transport links
Being close to popular tourist attractions, recreational facilities, and essential amenities can attract more guests. Accessible transport links, such as airports, train stations, or major highways, are also advantageous for attracting visitors.

5.3 Evaluating the potential for growth and sustainability
Assess the potential for growth and sustainability in the chosen location. Research upcoming developments, tourism trends, and investment in the area. Consider factors that may impact demand, such as seasonal fluctuations or changes in local infrastructure.

Chapter 6: Property Acquisition and Setup

Finding the right property and setting it up to meet the needs of self-catering guests is vital. This chapter guides you through the process of property acquisition and setup.

6.1 Renting or purchasing a property for your self-catering business
Decide whether to rent or buy a property based on your financial capabilities and long-term goals. Evaluate rental costs, property prices, and return on investment.

6.2 Assessing property suitability and amenities
When evaluating potential properties, consider factors such as size, layout, and amenities. Ensure that the property meets local regulations, has adequate kitchen facilities, and offers sufficient space for guests.

6.3 Furnishing and equipping the accommodation to a high standard
Furnish your self-catering accommodation with comfortable and durable furniture that complements the property's style. Equip the kitchen with essential appliances, cookware, and utensils. Provide quality linens, towels, and amenities to enhance the guest experience.

Chapter 7: Marketing and Branding

Effective marketing and branding strategies are crucial for attracting guests to your self-catering accommodation. This chapter explores various marketing techniques and the importance of establishing a strong brand identity.

7.1 Creating a strong brand identity for your business
Develop a distinctive brand identity that reflects the unique features of your self-catering accommodation. Define your brand values, target audience, and key messaging. Create a memorable brand name, logo, and visual elements that resonate with your target market.

7.2 Developing a marketing strategy and target audience
Identify your target audience based on demographics, travel preferences, and interests. Develop a comprehensive marketing strategy that encompasses online and offline channels. Utilize digital marketing techniques such as search engine optimization (SEO), social media marketing, email marketing, and content creation.

7.3 Utilizing online platforms, social media, and offline marketing techniques
Leverage online booking platforms, such as Airbnb, Booking.com, or HomeAway, to reach a wider audience. Build a strong online presence through an optimized website and active social media profiles. Explore offline marketing strategies, including print advertisements, local partnerships, and participation in travel fairs or events.

Chapter 8: Online Booking Systems and Management Tools

Efficient online booking systems and management tools are essential for streamlining operations and maximizing bookings. This chapter explores various tools and techniques for managing reservations and guest communications.

8.1 Exploring different booking platforms and management systems
Research and compare different online booking platforms and property management systems (PMS). Consider features such as booking management, calendar synchronization, channel management, and reporting capabilities. Choose a system that suits your business needs and integrates well with your website and other platforms.

8.2 Automating processes for efficiency and convenience
Automate routine processes to save time and minimize errors. Automate reservation confirmations, guest communication, and payment processing. Utilize automated messaging or chatbot systems to provide quick responses to guest inquiries.

8.3 Managing reservations and guest communications
Implement a systematic approach to managing reservations and guest communications. Ensure prompt and professional responses to inquiries, provide detailed information about the property and local area, and confirm reservations in a timely manner. Maintain open lines of communication throughout the guest's stay to address any concerns or requests.

Chapter 9: Pricing and Revenue Management

Strategic pricing and revenue management techniques can optimize occupancy rates and profitability. This chapter explores factors to consider when determining pricing strategies for your self-catering accommodation.

9.1 Determining competitive pricing strategies
Research the pricing strategies of your competitors to gain insights into market rates. Consider factors such as location, property size, amenities, and seasonal demand. Set competitive prices that reflect the value of your self-catering accommodation.

9.2 Implementing revenue management techniques
Implement revenue management techniques to maximize revenue. This may include adjusting prices based on demand and seasonality, offering discounts for longer stays or off-peak periods, or implementing dynamic pricing based on market conditions. Monitor booking patterns and market trends to optimize pricing strategies.

9.3 Balancing occupancy rates and profitability
Strive for a balance between high occupancy rates and profitability. While maximizing occupancy is desirable, ensure that rates are set at a level that covers expenses, generates profit, and reflects the value provided to guests. Monitor market trends, guest feedback, and financial performance to fine-tune your pricing strategy.

Chapter 10: Guest Experience and Customer Service

Providing an exceptional guest experience and excellent customer service are paramount in the self-catering accommodation business. This chapter explores strategies to enhance the guest experience and foster customer satisfaction.

10.1 Importance of providing exceptional customer service
Superior customer service is essential for guest satisfaction, positive reviews, and repeat bookings. Aim to exceed guest expectations at every touchpoint, from initial inquiries to post-stay follow-ups. Develop a customer-centric approach and empower your staff to deliver outstanding service.

10.2 Enhancing the guest experience through personalization
Personalize the guest experience by understanding individual preferences and tailoring recommendations or services accordingly. Gather guest information and preferences during the booking process or through post-stay surveys. Provide personalized welcome messages, special amenities, or local recommendations based on guest profiles.

10.3 Handling guest feedback and resolving issues
Actively seek and encourage guest feedback to identify areas for improvement. Respond promptly and professionally to guest reviews, addressing both positive and negative feedback. Develop a protocol for handling guest complaints or issues and provide effective solutions to ensure guest satisfaction.

Chapter 11: Housekeeping and Maintenance

Maintaining cleanliness, safety, and comfort for guests is vital in the self-catering accommodation business. This chapter covers the essential aspects of housekeeping and property maintenance.

11.1 Developing a housekeeping and maintenance schedule
Establish a comprehensive housekeeping and maintenance schedule to ensure cleanliness, hygiene, and functionality of your property. Regularly clean common areas, bedrooms, kitchens, and bathrooms. Schedule routine maintenance checks for appliances, HVAC systems, and utilities.

11.2 Ensuring cleanliness, safety, and comfort for guests
Maintain high cleanliness standards throughout the property. Pay attention to details such as fresh linens, well-stocked toiletries, and cleanliness of kitchenware. Ensure safety measures are in place, such as smoke detectors, fire extinguishers, and secure locks. Regularly inspect the property for potential hazards and address any issues promptly.

11.3 Establishing relationships with reliable service providers
Build relationships with reliable service providers, such as cleaning companies, maintenance technicians, and contractors. Ensure that they adhere to your quality standards and respond promptly to service requests. Maintain a list of trusted providers for quick access during emergencies or maintenance needs.

Chapter 12: Staffing and HR Considerations

Appropriate staffing and effective human resources management are crucial for the smooth operation of your self-catering business. This chapter delves into staffing considerations and HR best practices.

12.1 Assessing staffing needs and roles
Determine the staffing needs based on the size and complexity of your self-catering accommodation. Identify key roles such as property managers, housekeeping staff, maintenance personnel, and guest services representatives. Define job responsibilities and create detailed job descriptions.

12.2 Recruitment and training of employees
Develop a recruitment strategy to attract qualified and reliable staff. Advertise job openings on relevant platforms, conduct thorough interviews, and check references. Provide comprehensive training to ensure staff members are knowledgeable about property operations, guest service, and safety protocols.

12.3 Complying with employment laws and regulations
Understand and comply with local employment laws and regulations. Familiarize yourself with minimum wage requirements, working hour restrictions, employee benefits, and tax obligations. Seek legal advice or consult with HR professionals to ensure full compliance.

Chapter 13: Financial Management and Accounting

Sound financial management and accurate accounting practices are essential for the success of your self-catering business. This chapter explores key financial considerations and provides insights into managing your finances.

13.1 Setting up financial systems and record-keeping
Establish robust financial systems and processes to track income and expenses accurately. Utilize accounting software or hire a professional accountant to manage your financial records. Implement a structured system for invoicing, expense tracking, and bookkeeping.

13.2 Tracking income and expenses
Regularly monitor and analyze your income and expenses to gain a clear understanding of your financial performance. Track revenue generated from bookings, ancillary services, and other income sources. Monitor operating expenses, including utilities, maintenance costs, marketing expenses, and staff wages.

13.3 Understanding taxation and financial reporting requirements
Comply with tax regulations and reporting requirements specific to your jurisdiction. Understand the tax obligations associated with self-catering accommodations, including income tax, sales tax, and local tourism taxes. Consult with tax professionals or accountants to ensure accurate reporting and timely payment of taxes.

Chapter 14: Building Relationships with Suppliers and Local Businesses

Establishing strong relationships with suppliers and local businesses can enhance your self-catering accommodation business. This chapter explores the benefits of supplier partnerships and collaboration with local establishments.

14.1 Identifying reliable suppliers for supplies and amenities
Source reliable suppliers for essential supplies and amenities, such as linens, toiletries, kitchenware, and cleaning products. Maintain regular communication with suppliers, negotiate favorable contracts, and ensure timely deliveries.

14.2 Negotiating favorable contracts and prices
Negotiate contracts with suppliers to secure competitive prices and favorable terms. Establish long-term partnerships based on mutual trust and reliability. Consider bulk purchasing or joint purchasing arrangements with other self-catering businesses to leverage better deals.

14.3 Collaborating with local businesses for guest benefits and promotions
Develop partnerships with local businesses to offer additional services or benefits to your guests. Collaborate with tour operators, restaurants, spa facilities, or recreational venues to provide exclusive discounts or packages. Promote local attractions and businesses to enhance the overall guest experience.

Chapter 15: Managing Online Reviews and Reputation

Online reviews and reputation management significantly influence the success of your self-catering accommodation business. This chapter explores strategies for managing online reviews and maintaining a positive reputation.

15.1 Monitoring and responding to online reviews
Regularly monitor online review platforms, such as TripAdvisor, Google, or review sections on booking platforms. Respond promptly and professionally to both positive and negative reviews. Express gratitude for positive feedback and address any concerns or issues raised in negative reviews.

15.2 Encouraging positive guest feedback and testimonials
Encourage guests to leave reviews and provide feedback through various channels, such as email follow-ups or in-room guestbooks. Request testimonials from satisfied guests and seek their permission to use them in marketing materials or on your website. Showcase positive reviews and testimonials to build trust and credibility.

15.3 Strategies for improving your online reputation
Focus on providing exceptional guest experiences to generate positive reviews and improve your online reputation. Continuously monitor and address any issues or complaints raised by guests. Implement feedback and suggestions to enhance your service and facilities. Encourage satisfied guests to share their experiences on social media or through online review platforms.

Chapter 16: Adding Value with Additional Services

Adding value to your self-catering accommodation by offering additional services can enhance the guest experience and generate additional revenue. This chapter explores various ways to provide extra services and experiences.

16.1 Assessing the feasibility of additional services
Evaluate the feasibility and demand for additional services based on your target market and property capabilities. Consider services such as airport transfers, housekeeping upgrades, grocery delivery, or concierge services. Conduct market research and analyze guest preferences to identify services that align with their needs.

16.2 Offering experiences, tours, or special packages
Partner with local tour operators or experience providers to offer guests unique experiences or tours. Create special packages or themed stays that cater to specific interests, such as culinary experiences, adventure activities, or cultural tours. Collaborate with local businesses to offer exclusive discounts or benefits to your guests.

16.3 Creating partnerships with local attractions and service providers
Establish partnerships with local attractions, museums, theme parks, or recreational facilities. Offer guests discounted tickets or exclusive access to these establishments. Collaborate with local service providers, such as spas, fitness centers, or yoga studios, to provide additional services to your guests.

Chapter 17: Sustainability and Eco-Friendly Practices

Incorporating sustainability and eco-friendly practices into your self-catering business not only benefits the environment but also appeals to environmentally conscious guests. This chapter explores strategies for implementing sustainable practices.

17.1 Incorporating sustainable practices into your business
Adopt eco-friendly practices throughout your self-catering accommodation. Implement recycling programs, encourage energy conservation, and reduce water consumption. Utilize energy-efficient appliances and lighting. Choose eco-friendly cleaning products and toiletries.

17.2 Reducing energy and water consumption
Educate guests about the importance of energy and water conservation. Provide guidelines for responsible use of utilities and encourage them to turn off lights and appliances when not in use. Install water-saving fixtures and promote water conservation through signage and communication.

17.3 Educating guests about eco-friendly initiatives
Raise awareness among guests about your sustainability initiatives. Provide information on local eco-friendly activities, such as hiking trails, bike rentals, or farmers' markets. Encourage guests to participate in environmentally friendly practices during their stay.

Chapter 18: Dealing with Seasonality and Peak Periods

Seasonality and peak periods can significantly impact the occupancy and revenue of your self-catering accommodation. This chapter explores strategies to manage fluctuations in demand and optimize occupancy throughout the year.

18.1 Understanding seasonal fluctuations and peak periods
Analyze historical data and local tourism trends to identify seasonal fluctuations in demand. Determine peak periods when occupancy rates are high and adjust your pricing strategy accordingly. Consider the impact of school holidays, festivals, or local events on demand.

18.2 Strategies for maximizing occupancy during low seasons
Implement strategies to attract guests during low seasons or periods of low demand. Offer discounted rates, special promotions, or package deals. Target specific customer segments, such as business travelers, weekend getaway seekers, or retirees, with tailored marketing campaigns.

18.3 Managing rates and availability during high-demand periods
During peak periods, adjust your rates to maximize revenue without compromising occupancy. Utilize dynamic pricing strategies to increase rates during high-demand periods. Implement minimum stay requirements or adjust minimum booking lead time to optimize occupancy and revenue.

Chapter 19: Expanding and Diversifying Your Business

Once your self-catering accommodation business is established, you may consider expanding or diversifying to capitalize on opportunities. This chapter explores avenues for growth and expansion.

19.1 Assessing opportunities for growth and expansion
Evaluate the feasibility of expanding your self-catering business based on market demand, financial viability, and available resources. Assess the potential for acquiring additional properties or diversifying into related ventures, such as property management services or real estate investments.

19.2 Adding new properties or branching into related ventures
Consider adding new properties to your portfolio, either through purchase or long-term rental agreements. Expand into related ventures, such as managing properties on behalf of other owners, offering property management services, or partnering with investors to develop new self-catering accommodations.

19.3 Scaling up operations while maintaining quality
Ensure that scaling up operations does not compromise the quality and guest experience of your self-catering accommodations. Maintain strict quality control standards, invest in staff training, and implement efficient operational processes. Regularly evaluate and adapt your business model to support growth while upholding customer satisfaction.

Chapter 20: Networking and Collaboration

Networking and collaboration with industry peers and local businesses can provide valuable insights, support, and opportunities for your self-catering accommodation business. This chapter explores the benefits of networking and collaborative efforts.

20.1 Participating in industry events and conferences
Attend industry events, conferences, and trade shows related to the hospitality and self-catering sector. Engage with industry professionals, listen to expert speakers, and stay updated on the latest trends and best practices. Network with fellow operators to learn from their experiences and forge potential partnerships.

20.2 Joining associations and networking groups
Join industry associations or local networking groups for self-catering accommodations. These platforms offer opportunities for knowledge sharing, collaboration, and joint marketing efforts. Engage in discussions, share insights, and participate in industry-related initiatives.

20.3 Collaborating with other businesses for mutual benefit
Establish partnerships with other businesses to create mutually beneficial opportunities. Collaborate with local tour operators, restaurants, or attractions to cross-promote each other's services. Develop referral programs or joint marketing campaigns to attract shared target audiences. Exchange expertise and best practices with other self-catering operators to enhance operational efficiency and guest satisfaction.

Chapter 21: Keeping Up with Industry Trends and Technology

Staying informed about industry trends and embracing technology can give your self-catering accommodation business a competitive edge. This chapter explores the importance of keeping up with trends and utilizing technology solutions.

21.1 Staying informed about the latest industry trends
Monitor industry publications, blogs, and news sources to stay updated on the latest trends and innovations in the self-catering accommodation sector. Attend industry conferences, webinars, or workshops to gain insights from industry leaders and experts. Analyze market research and consumer behavior reports to identify emerging trends.

21.2 Adopting technology solutions for efficiency and guest satisfaction
Embrace technology solutions to streamline operations and enhance the guest experience. Utilize property management systems (PMS) to automate reservations, streamline check-ins, and manage guest communications. Implement online booking and payment systems to facilitate seamless transactions. Leverage data analytics and reporting tools to gain insights and make data-driven decisions.

21.3 Embracing innovation in the self-catering sector
Stay open to innovation and explore opportunities to differentiate your self-catering business. Consider adopting smart home technology, such as keyless entry systems or automated controls for lighting and climate. Explore sustainable and energy-efficient solutions, such as solar panels or eco-friendly amenities. Embrace emerging trends, such as co-living or digital concierge services, to cater to evolving guest preferences.

Chapter 22: Crisis Management and Risk Mitigation

Developing a comprehensive crisis management plan and implementing risk mitigation strategies are essential for safeguarding your self-catering accommodation business. This chapter explores the importance of preparedness and effective risk management.

22.1 Developing a contingency plan for emergencies
Create a comprehensive contingency plan to address potential emergencies, such as natural disasters, power outages, or security threats. Identify emergency contacts, establish evacuation procedures, and ensure the availability of essential supplies. Train your staff on emergency response protocols and regularly review and update the plan as needed.

22.2 Ensuring guest safety and well-being
Prioritize guest safety and well-being at all times. Conduct regular safety inspections, maintain fire safety equipment, and provide clear instructions on emergency procedures. Address any safety concerns promptly and communicate any updates or changes in safety protocols to guests.

22.3 Managing risks and liabilities
Assess and manage potential risks and liabilities associated with your self-catering accommodation. Obtain appropriate insurance coverage to protect against property damage, liability claims, or legal disputes. Regularly review your insurance policies and ensure they adequately cover your business activities and assets.

Chapter 23: Exit Strategy and Succession Planning

Planning for the future of your self-catering accommodation business involves developing an exit strategy and succession plan. This chapter explores considerations for long-term planning and transitioning out of your business.

23.1 Considering long-term plans and exit strategies
Outline your long-term plans for your self-catering business. Determine your desired exit strategy, whether it is selling the business, passing it on to family members, or transitioning to a different venture. Consider factors such as market conditions, personal goals, and financial considerations when evaluating your exit options.

23.2 Succession planning for the future of your business
If you plan to pass on your self-catering business to family members or successors, develop a succession plan. Clearly define roles, responsibilities, and decision-making processes. Prepare the next generation for leadership by providing necessary training and mentorship.

23.3 Valuation and sale of your self-catering accommodation
If you decide to sell your self-catering business, assess its value and determine a realistic asking price. Seek professional advice from business brokers or real estate agents specializing in the hospitality sector. Prepare necessary financial documents, legal contracts, and property information to facilitate a smooth sales process.

Chapter 24: Lessons Learned and Success Stories

Learning from the experiences of successful self-catering owners can provide valuable insights and inspiration. This chapter explores case studies and success stories to glean lessons and best practices.

24.1 Learning from the experiences of successful self-catering owners
Study successful self-catering businesses in your niche or location. Analyze their strategies, marketing tactics, and operational practices. Learn from their successes and challenges to improve your own business operations.

24.2 Case studies and examples of innovative practices
Explore case studies and examples of self-catering businesses that have implemented innovative practices. Learn how they have leveraged technology, developed unique guest experiences, or differentiated themselves in the market. Adapt and apply relevant strategies to your own business.

24.3 Tips for overcoming challenges and achieving success
Identify common challenges faced by self-catering accommodation businesses and discover strategies for overcoming them. Learn from industry experts and successful entrepreneurs on how they have navigated obstacles and achieved business success. Implement proven techniques and adapt them to suit your specific business needs.

Chapter 25: Conclusion and Final Thoughts

In the final chapter, summarize the key points discussed throughout the article and provide concluding thoughts for aspiring self-catering entrepreneurs. Encourage readers to apply the knowledge gained, embrace continuous learning, and pursue their passion for creating exceptional self-catering accommodation experiences. Reiterate the importance of diligent planning, customer satisfaction, adaptability, and staying abreast of industry trends to thrive in the competitive self-catering accommodation market.


Featured books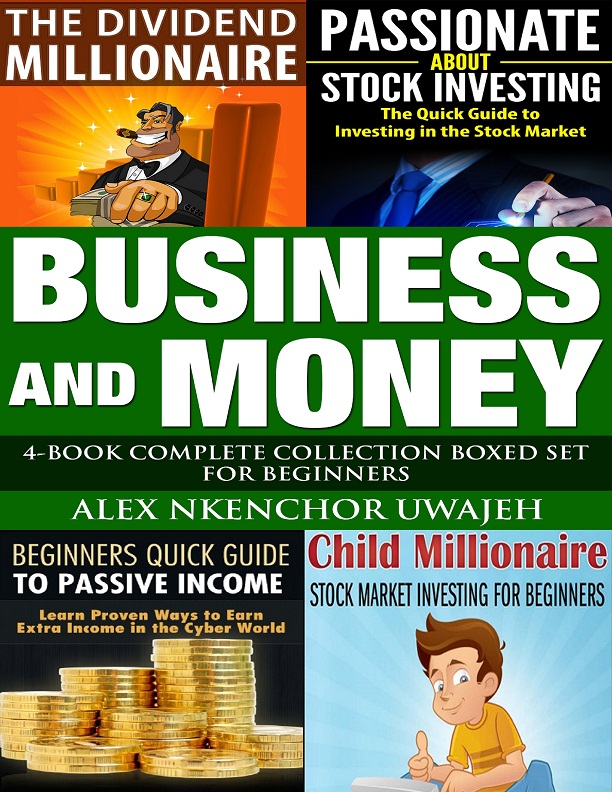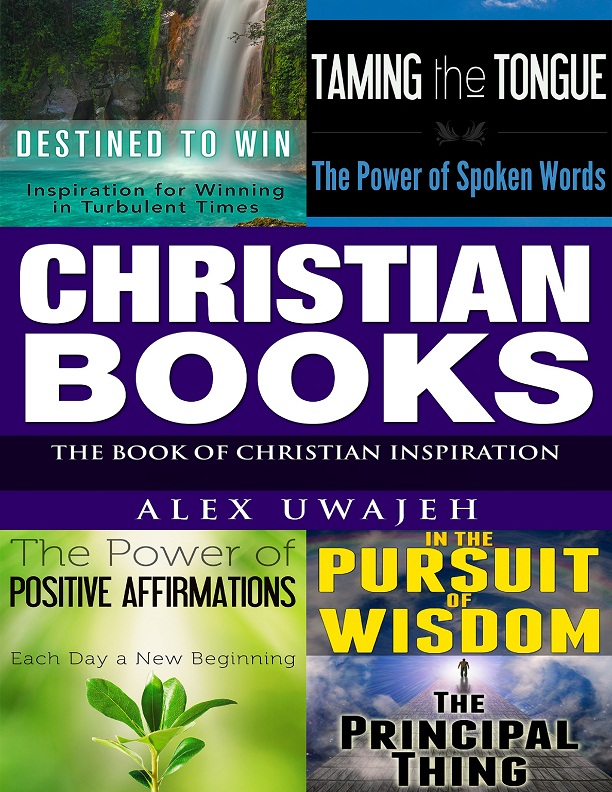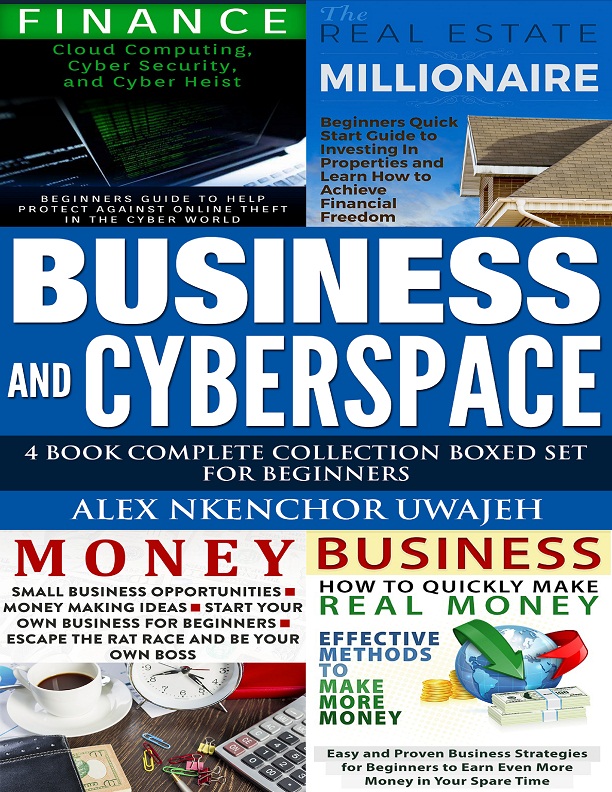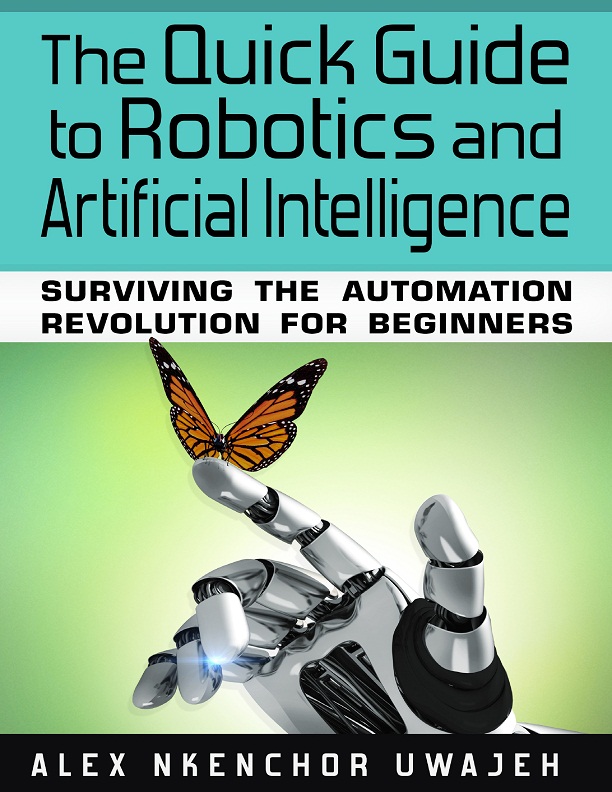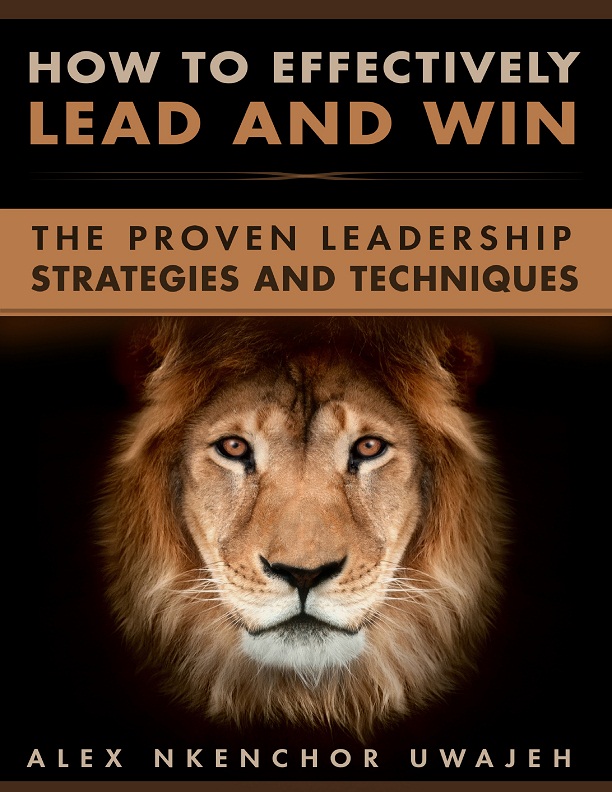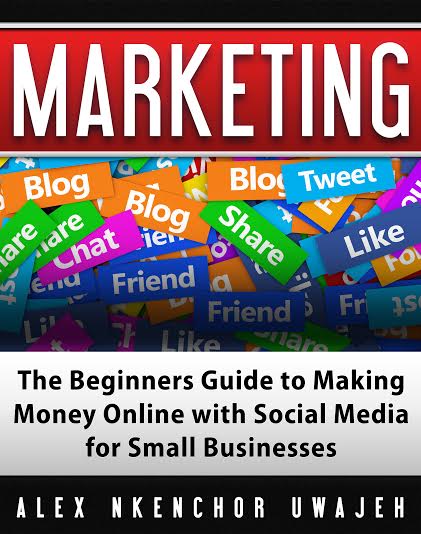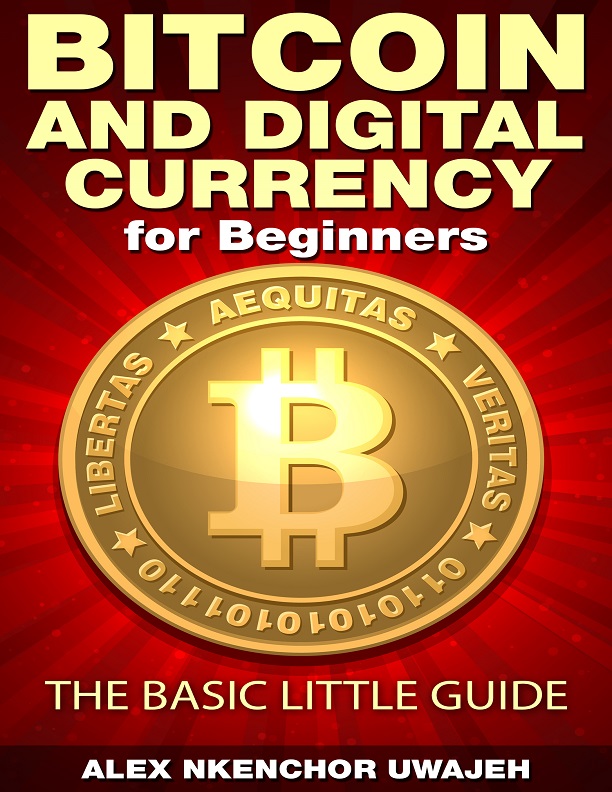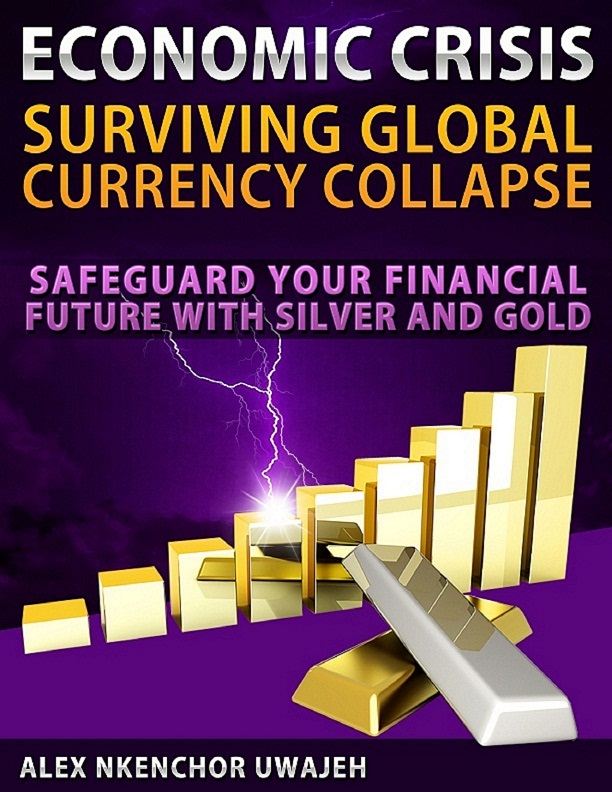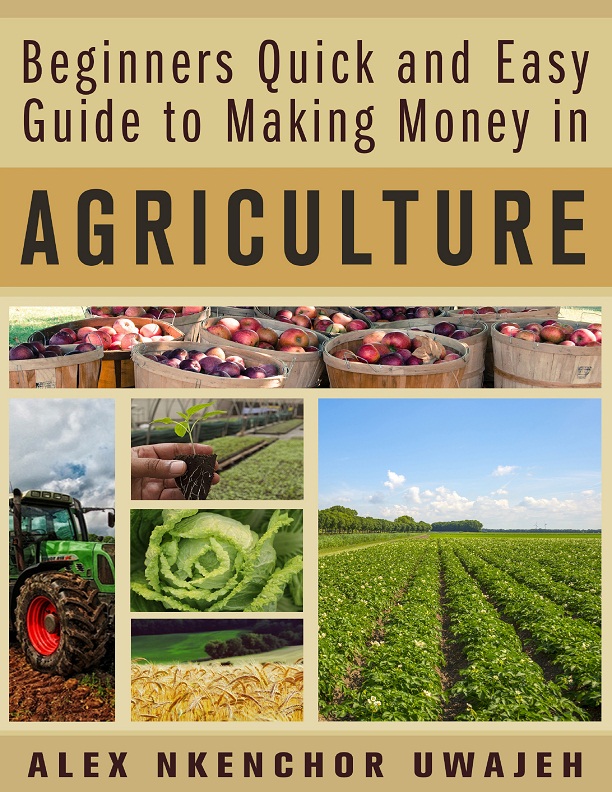 Browse my Google Playstore Books
Want Audible Audio Books? Start Listening Now, 30 Days Free