Helpful Articles





How to Export Pure Honey From Nigeria


Chapter 1: Introduction to Exporting Pure Honey from Nigeria

Understanding the Nigerian honey industry
Exploring the potential for honey exports
Benefits and opportunities of exporting pure honey
Chapter 2: Researching Honey Export Regulations

Understanding the legal framework for honey exports
Identifying export permits and licenses required
Compliance with international standards and certifications
Chapter 3: Identifying Quality Honey Suppliers

Researching reliable honey producers in Nigeria
Assessing the quality and purity of honey products
Establishing partnerships with trustworthy suppliers
Chapter 4: Honey Extraction and Processing

Understanding the honey extraction process
Ensuring hygienic and sanitary conditions during extraction
Proper filtration and packaging of honey
Chapter 5: Quality Control and Testing

Implementing quality control measures
Laboratory testing for purity and quality
Meeting international standards for honey exports
Chapter 6: Packaging and Labeling

Choosing appropriate packaging materials for honey
Designing attractive and informative labels
Complying with packaging and labeling regulations
Chapter 7: Establishing Export Channels

Identifying potential export markets for pure honey
Establishing connections with international buyers and distributors
Negotiating pricing and terms of trade
Chapter 8: Documentation and Customs Procedures

Understanding export documentation requirements
Obtaining necessary permits and certificates
Navigating customs procedures for honey exports
Chapter 9: Logistics and Shipping

Choosing reliable logistics partners for honey transportation
Ensuring proper packaging and labeling for shipping
Managing transportation and delivery timelines
Chapter 10: Export Financing and Insurance

Exploring financing options for honey exports
Understanding export credit and insurance
Mitigating financial risks in international trade
Chapter 11: Market Research and Analysis

Conducting market research on target export destinations
Analyzing consumer preferences and demand trends
Identifying market opportunities for Nigerian honey
Chapter 12: Promoting Nigerian Honey Abroad

Developing marketing strategies for honey exports
Showcasing the unique qualities of Nigerian honey
Participating in international trade fairs and exhibitions
Chapter 13: Building Strong Business Relationships

Establishing long-term partnerships with international buyers
Providing excellent customer service and support
Cultivating trust and reliability in export transactions
Chapter 14: Understanding Export Pricing

Calculating export pricing for honey products
Factoring in production costs and overheads
Analyzing market competition and demand elasticity
Chapter 15: Export Documentation and Contracts

Drafting export contracts and agreements
Understanding legal obligations and liabilities
Ensuring clarity and enforceability of export documentation
Chapter 16: Exporting Sample Shipments

Sending sample shipments to potential buyers
Showcasing the quality and taste of Nigerian honey
Obtaining feedback and reviews from buyers
Chapter 17: Managing Export Risks

Identifying and mitigating export risks
Managing currency fluctuations and exchange rates
Ensuring compliance with export regulations
Chapter 18: Export Insurance and Payment Terms

Understanding export insurance options
Choosing appropriate payment terms for export transactions
Managing financial risks and uncertainties
Chapter 19: Exporting in Bulk vs. Value-Added Products

Assessing the pros and cons of exporting in bulk
Exploring opportunities for value-added honey products
Evaluating profitability and market demand
Chapter 20: Promoting Sustainability and Ethical Practices

Emphasizing sustainable honey production practices
Highlighting fair trade and ethical sourcing initiatives
Building a positive brand image for Nigerian honey
Chapter 21: Handling Customer Feedback and Complaints

Establishing a customer feedback mechanism
Addressing customer complaints promptly and professionally
Continuously improving product quality and customer satisfaction
Chapter 22: Expanding into New Export Markets

Identifying new markets for Nigerian honey
Adapting to cultural preferences and market dynamics
Developing market entry strategies for expansion
Chapter 23: Adapting to International Food Safety Standards

Staying updated with international food safety regulations
Implementing food safety management systems
Obtaining necessary certifications and audits
Chapter 24: Continuous Improvement and Innovation

Encouraging innovation in honey production and processing
Investing in research and development initiatives
Keeping up with emerging industry trends
Chapter 25: Government Support and Export Incentives

Exploring government support programs for exporters
Understanding export incentives and subsidies
Collaborating with relevant trade organizations and agencies
Conclusion:

Reflecting on the journey of exporting pure honey from Nigeria
Celebrating successes and lessons learned
Encouraging further growth and development in the honey export industry

Chapter 1: Introduction to Exporting Pure Honey from Nigeria

1.1 Understanding the Nigerian honey industry
Nigeria has a rich biodiversity and favorable climatic conditions that make it an ideal country for honey production. The Nigerian honey industry is characterized by a diverse range of flora, including cash crops like oil palm, cocoa, and citrus, which contribute to the unique flavors and qualities of the honey produced. Honey production is predominantly carried out by small-scale beekeepers who manage hives across the country.

1.2 Exploring the potential for honey exports
Nigeria has a significant potential for exporting pure honey due to its abundant production. However, the country has traditionally focused on domestic consumption, leaving vast opportunities untapped in the international market. With the increasing global demand for natural and organic products, there is a growing market for pure and authentic Nigerian honey abroad.

1.3 Benefits and opportunities of exporting pure honey
Exporting pure honey from Nigeria brings several benefits and opportunities. It allows honey producers to access larger markets, increase their revenue streams, and improve their livelihoods. Exporting also promotes economic growth and job creation within the honey value chain. Furthermore, it enhances the international reputation of Nigerian honey, contributing to the overall promotion of the country's agricultural sector.

Chapter 2: Researching Honey Export Regulations

2.1 Understanding the legal framework for honey exports
Before venturing into honey exports, it is crucial to familiarize yourself with the legal requirements and regulations governing such activities. In Nigeria, honey exports are regulated by various government agencies such as the Nigerian Export Promotion Council (NEPC) and the National Agency for Food and Drug Administration and Control (NAFDAC). These agencies enforce guidelines on quality control, packaging, labeling, and documentation for honey exports.

2.2 Identifying export permits and licenses required
To legally export honey from Nigeria, you will need to obtain the necessary permits and licenses. This may include an Export License issued by the NEPC and product registration with NAFDAC. It is important to consult with these agencies and adhere to their guidelines to ensure compliance with export regulations.

2.3 Compliance with international standards and certifications
In addition to local regulations, exporting honey requires compliance with international standards and certifications. The Codex Alimentarius Commission sets guidelines for food safety and quality, including honey. Gaining certifications such as the Hazard Analysis and Critical Control Points (HACCP) and International Featured Standards (IFS) can enhance the marketability of Nigerian honey in international markets.

Chapter 3: Identifying Quality Honey Suppliers

3.1 Researching reliable honey producers in Nigeria
Finding reliable honey suppliers is crucial for ensuring the export of pure honey. Research local honey producers, visit their apiaries, and assess their production methods. Look for suppliers who prioritize quality, sustainability, and ethical beekeeping practices.

3.2 Assessing the quality and purity of honey products
Evaluate honey samples from potential suppliers to ensure they meet international quality standards. Consider factors such as color, aroma, taste, and texture. Laboratory tests can determine the purity of honey by analyzing its moisture content, sugar composition, and absence of contaminants.

3.3 Establishing partnerships with trustworthy suppliers
Build strong relationships with honey suppliers who can consistently deliver high-quality products. Establish clear communication channels, discuss export requirements, and negotiate pricing and supply agreements. Regularly monitor and evaluate the performance of suppliers to maintain the quality of honey for export.

Chapter 4: Honey Extraction and Processing

4.1 Understanding the honey extraction process
Honey extraction involves the careful removal of honeycombs from beehives and the separation of honey from other hive components. It is essential to use appropriate equipment such as honey extractors, uncapping knives, and strainers to ensure efficient and hygienic extraction.

4.2 Ensuring hygienic and sanitary conditions during extraction
Maintaining hygienic conditions during honey extraction is vital to prevent contamination and ensure the purity of the final product. Beekeepers should follow proper sanitation practices, including wearing protective clothing, sterilizing equipment, and avoiding cross-contamination.

4.3 Proper filtration and packaging of honey
After extraction, honey should undergo proper filtration to remove impurities such as beeswax and debris. Filtration methods can include gravity straining or using fine mesh filters. Once filtered, honey should be promptly packaged in clean and food-grade containers to maintain its quality and prevent moisture absorption.

Chapter 5: Quality Control and Testing

5.1 Implementing quality control measures
Establish a comprehensive quality control system to monitor honey quality throughout the production process. This involves regular inspections, testing, and adherence to quality control protocols. Quality control measures help identify and address any issues that may affect the purity and quality of honey for export.

5.2 Laboratory testing for purity and quality
Collaborate with accredited laboratories to conduct rigorous testing of honey samples. This includes assessing parameters such as moisture content, sugar composition, acidity, and absence of contaminants like antibiotics or pesticides. Testing helps ensure that the honey meets both local and international quality standards.

5.3 Meeting international standards for honey exports
To meet international standards, honey must comply with criteria such as moisture content (typically below 20%), absence of adulterants or contaminants, and accurate labeling. Adhering to these standards is essential to gain trust from international buyers and maintain a competitive edge in the global honey market.

Chapter 6: Packaging and Labeling

6.1 Choosing appropriate packaging materials for honey
Select packaging materials that preserve the quality and integrity of honey during transportation and storage. Glass jars or food-grade plastic containers are commonly used for packaging honey. Ensure that the packaging materials are sturdy, leak-proof, and protect the honey from exposure to light and air.

6.2 Designing attractive and informative labels
Create visually appealing labels that showcase the authenticity and quality of Nigerian honey. Labels should include essential information such as the product name, country of origin, net weight, nutritional information, and batch or lot numbers. Compliance with local and international labeling regulations is crucial for successful export.

6.3 Complying with packaging and labeling regulations
Ensure that your packaging and labeling comply with both Nigerian regulations and the requirements of your target export markets. Familiarize yourself with regulations related to language requirements, allergen labeling, ingredient lists, and health claims. Proper labeling helps instill confidence in consumers and facilitates smooth customs clearance.

Chapter 7: Establishing Export Channels

7.1 Identifying potential export markets for pure honey
Conduct market research to identify countries with a high demand for pure honey. Consider factors such as consumer preferences, market size, competition, and import regulations. Popular export markets for honey include the United States, Europe, the Middle East, and Asia.

7.2 Establishing connections with international buyers and distributors
Attend trade shows, industry events, and connect with international buyers and distributors who specialize in organic and natural food products. Utilize online platforms, trade directories, and business networks to establish valuable connections. Building relationships with reliable partners abroad facilitates the smooth export of honey.

7.3 Negotiating pricing and terms of trade
Negotiate pricing and contract terms with international buyers based on factors such as honey quality, packaging, order volume, and delivery terms. Consider market dynamics, exchange rates, and shipping costs when determining pricing. Ensure that payment terms, shipping responsibilities, and quality assurances are clearly defined in export contracts.

Chapter 8: Documentation and Customs Procedures

8.1 Understanding export documentation requirements
Exporting honey from Nigeria necessitates the completion of various documentation procedures. This includes obtaining an Export Declaration Form (EDF) from the Nigerian Customs Service, providing a Proforma Invoice, and completing a Packing List. Familiarize yourself with the specific documentation requirements of your target export markets.

8.2 Obtaining necessary permits and certificates
Certain export permits and certificates may be required for honey exports. These can include a Phytosanitary Certificate, Certificate of Origin, and Health Certificate. Liaise with the relevant authorities, such as the NEPC and NAFDAC, to obtain the necessary permits and certifications.

8.3 Navigating customs procedures for honey exports
Understand the customs procedures and regulations of both Nigeria and the destination country. Ensure that your honey shipments comply with customs requirements, including proper documentation, accurate labeling, and adherence to import restrictions or quotas. Working with experienced freight forwarders can simplify the customs clearance process.

Chapter 9: Logistics and Shipping

9.1 Choosing reliable logistics partners for honey transportation
Select a reputable logistics provider with experience in handling food products and expertise in international shipping. Ensure that the logistics company has the necessary infrastructure to handle the transportation of honey, including temperature-controlled storage facilities and efficient supply chain management.

9.2 Ensuring proper packaging and labeling for shipping
Pack honey shipments securely to prevent leakage or damage during transit. Use appropriate cushioning materials and consider temperature control measures, such as insulated packaging, if necessary. Clearly label packages with handling instructions, storage requirements, and any necessary shipping labels or marks.

9.3 Managing transportation and delivery timelines
Coordinate with your logistics partner to ensure timely transportation and delivery of honey shipments. Communicate with the shipping company to track your consignments, monitor transit times, and address any potential delays or issues. Prompt and reliable delivery is crucial to maintain the quality and freshness of the honey for export.

Chapter 10: Export Financing and Insurance

10.1 Exploring financing options for honey exports
Exporting honey may require financial resources to cover production costs, packaging, marketing, and transportation expenses. Explore export financing options such as export credit facilities or loans provided by financial institutions or government agencies. Additionally, consider crowdfunding or attracting investors interested in the honey export business.

10.2 Understanding export credit and insurance
Export credit and insurance play a crucial role in managing financial risks associated with international trade. Export credit insurance protects against non-payment by overseas buyers, while export credit guarantees provide financing for exporters. Explore insurance options to safeguard against potential losses and ensure smooth cash flow during export transactions.

10.3 Mitigating financial risks in international trade
Assess and mitigate financial risks associated with honey exports, including exchange rate fluctuations, non-payment by buyers, or unexpected costs. Conduct thorough due diligence on potential buyers, utilize secure payment methods, and implement risk management strategies to minimize financial uncertainties.

Chapter 11: Market Research and Analysis

11.1 Conducting market research on target export destinations
Thorough market research is essential to identify potential export destinations for Nigerian honey. Analyze market trends, consumer preferences, and regulatory frameworks in target countries. Consider factors such as honey consumption patterns, competition, pricing, and market entry requirements to develop effective market entry strategies.

11.2 Analyzing consumer preferences and demand trends
Understand the preferences and expectations of consumers in your target export markets. Analyze market trends, such as the growing demand for natural, organic, and sustainable products. Identify unique selling points of Nigerian honey, such as its distinct flavors or cultural significance, to differentiate your product and meet consumer demands.

11.3 Identifying market opportunities for Nigerian honey
Identify specific market opportunities where Nigerian honey can thrive. This may include niche markets, specialty food stores, health-conscious consumers, or the hospitality industry. Stay updated on market dynamics, emerging trends, and regulatory changes to capitalize on opportunities and gain a competitive advantage.

Chapter 12: Promoting Nigerian Honey Abroad

12.1 Developing marketing strategies for honey exports
Create a comprehensive marketing strategy to promote Nigerian honey in international markets. Utilize various channels such as digital marketing, social media, trade shows, and industry publications. Highlight the unique qualities of Nigerian honey, including its purity, authenticity, and sustainable production methods.

12.2 Showcasing the unique qualities of Nigerian honey
Emphasize the distinctive flavors, nutritional benefits, and cultural heritage associated with Nigerian honey. Develop compelling marketing messages that convey the story and quality of the honey. Utilize visuals, testimonials, and storytelling to engage consumers and create a strong brand identity.

12.3 Participating in international trade fairs and exhibitions
Participate in international trade fairs and exhibitions focused on food and agriculture to showcase Nigerian honey. These events provide opportunities to network with potential buyers, distributors, and industry professionals. Prepare promotional materials, samples, and engaging displays to attract attention and generate interest in Nigerian honey.

Chapter 13: Building Strong Business Relationships

13.1 Establishing long-term partnerships with international buyers
Nurture long-term relationships with international buyers who value the quality and authenticity of Nigerian honey. Provide exceptional customer service, maintain consistent product quality, and meet delivery commitments. Collaborate closely with buyers to understand their specific requirements and adapt your processes accordingly.

13.2 Providing excellent customer service and support
Maintain open lines of communication with buyers and promptly address their inquiries or concerns. Provide after-sales support, including assistance with documentation, shipping arrangements, and resolving any product-related issues. Building a reputation for excellent customer service enhances customer satisfaction and strengthens business relationships.

13.3 Cultivating trust and reliability in export transactions
Establish a reputation for trustworthiness and reliability in the export of Nigerian honey. Fulfill commitments, adhere to agreed-upon terms, and ensure transparency in business transactions. Consistently delivering high-quality honey products on time fosters trust with buyers and encourages repeat orders and long-term partnerships.

Chapter 14: Understanding Export Pricing

14.1 Calculating export pricing for honey products
Determine a competitive yet profitable export price for Nigerian honey. Consider factors such as production costs, packaging expenses, logistics costs, and market demand. Conduct a thorough cost analysis, including overheads and profit margins, to set a pricing strategy that ensures sustainability and profitability in the export business.

14.2 Factoring in production costs and overheads
Accurately calculate the production costs associated with honey extraction, processing, packaging, and quality control. Consider expenses such as labor, beekeeping equipment, storage facilities, utilities, and administrative costs. Proper cost allocation ensures that pricing reflects the true costs incurred throughout the value chain.

14.3 Analyzing market competition and demand elasticity
Analyze the pricing strategies of competitors in your target export markets. Assess the elasticity of demand for honey products by considering factors such as consumer preferences, income levels, and price sensitivity. Conduct market surveys and gather feedback to gauge consumers' willingness to pay for Nigerian honey and adjust pricing accordingly.

Chapter 15: Export Documentation and Contracts

15.1 Drafting export contracts and agreements
Create clear and comprehensive export contracts that outline the terms and conditions of the transaction. Include details such as product specifications, pricing, delivery terms, packaging requirements, and payment conditions. Engage legal professionals experienced in international trade to ensure the contracts are legally binding and protect the interests of all parties.

15.2 Understanding legal obligations and liabilities
Familiarize yourself with the legal obligations and liabilities associated with exporting honey. Be aware of international trade laws, intellectual property rights, and consumer protection regulations in both Nigeria and your target export markets. Comply with export control requirements and ensure that your honey meets all applicable quality and safety standards.

15.3 Ensuring clarity and enforceability of export documentation
Ensure that all export documentation, including invoices, packing lists, and certificates, is accurate, complete, and compliant with regulations. Double-check information such as product descriptions, quantities, and shipping details to avoid any discrepancies or delays in customs clearance. Proper documentation enhances the efficiency of export procedures and reduces the risk of disputes or penalties.

Chapter 16: Exporting Sample Shipments

16.1 Sending sample shipments to potential buyers
Provide potential buyers with samples of Nigerian honey to showcase its quality and taste. Choose representative samples that accurately represent the characteristics of your honey. Properly package and label the samples, and include relevant product information and marketing materials to create a positive first impression.

16.2 Showcasing the quality and taste of Nigerian honey
Highlight the unique qualities of Nigerian honey in sample shipments. Include tasting notes, nutritional information, and certifications to demonstrate the purity and authenticity of the honey. Encourage feedback from buyers and use their input to refine your product offerings and marketing strategies.

16.3 Obtaining feedback and reviews from buyers
Request feedback and reviews from buyers who receive sample shipments. Their feedback can provide valuable insights into the market acceptance of Nigerian honey and help you improve your product and marketing efforts. Positive reviews can also be used as testimonials to enhance your credibility and attract more buyers.

Chapter 17: Managing Export Risks

17.1 Identifying and mitigating export risks
Exporting honey involves inherent risks such as market volatility, logistics disruptions, and regulatory changes. Identify potential risks and develop risk management strategies to mitigate their impact. This can include diversifying export markets, maintaining adequate insurance coverage, and staying informed about market trends and geopolitical developments.

17.2 Managing currency fluctuations and exchange rates
Currency fluctuations can significantly impact export profitability. Consider hedging strategies or financial instruments that mitigate the risk of exchange rate fluctuations. Monitor currency markets, seek advice from financial experts, and incorporate exchange rate considerations into your pricing and financial planning.

17.3 Ensuring compliance with export regulations
Stay updated with export regulations and trade policies in both Nigeria and your target export markets. Non-compliance can result in delays, penalties, or even the loss of market access. Regularly review changes in export regulations, obtain necessary certifications, and engage with trade associations and industry experts to stay informed and compliant.

Chapter 18: Export Insurance and Payment Terms

18.1 Understanding export insurance options
Export insurance provides protection against various risks such as loss or damage to goods during transportation, non-payment by buyers, or political instability in destination countries. Explore insurance options such as marine insurance, credit insurance, or trade credit insurance to mitigate financial and operational risks associated with honey exports.

18.2 Choosing appropriate payment terms for export transactions
Select payment terms that strike a balance between buyer and seller interests. Common payment methods include Letters of Credit (LC), advance payment, or open account terms. Consider factors such as buyer credibility, market norms, and transaction size when determining payment terms. Consult with financial institutions or trade finance experts for guidance on secure payment methods.

18.3 Managing financial risks and uncertainties
Export transactions involve financial risks, including non-payment or late payment by buyers. Mitigate these risks by conducting due diligence on potential buyers, utilizing secure payment methods, and implementing credit risk management practices. Regularly monitor accounts receivable and implement effective credit control measures to ensure healthy cash flow.

Chapter 19: Exporting in Bulk vs. Value-Added Products

19.1 Assessing the pros and cons of exporting in bulk
Exporting honey in bulk quantities can be cost-effective due to economies of scale and lower packaging costs. However, selling in bulk may limit market opportunities and profit margins. Evaluate the demand for bulk honey in your target export markets and consider the infrastructure and logistics required to handle large volumes.

19.2 Exploring opportunities for value-added honey products
Consider value-added honey products as a way to differentiate yourself and cater to specific market segments. This can include infused honeys, creamed honey, or honey-based cosmetics. Value-added products often command higher prices and offer opportunities to target niche markets with specific preferences and demands.

19.3 Evaluating profitability and market demand
Analyze the profitability and market demand for both bulk honey and value-added products. Compare production costs, pricing dynamics, and market trends to determine the most viable option for your export business. A balanced product portfolio that includes both bulk honey and value-added products may provide flexibility and maximize export opportunities.

Chapter 20: Promoting Sustainability and Ethical Practices

20.1 Emphasizing sustainable honey production practices
Highlight sustainable beekeeping practices and environmental stewardship in your marketing efforts. Promote responsible hive management techniques, support biodiversity conservation, and emphasize the importance of preserving natural habitats for honeybees. Communicate your commitment to sustainability and differentiate your honey as an eco-friendly choice.

20.2 Highlighting fair trade and ethical sourcing initiatives
If applicable, emphasize fair trade practices and ethical sourcing in your honey production. Showcase your commitment to supporting local beekeepers, providing fair wages, and ensuring transparency in your supply chain. Certification programs such as Fairtrade can add credibility to your ethical sourcing claims and attract socially conscious buyers.

20.3 Building a positive brand image for Nigerian honey
Develop a strong brand identity that aligns with sustainability, ethical practices, and quality. Use marketing materials, social media, and storytelling to convey your brand values and connect with conscious consumers. Engage in community initiatives, share success stories, and communicate the positive impact of Nigerian honey production on local communities and the environment.

Chapter 21: Handling Customer Feedback and Complaints

21.1 Establishing a customer feedback mechanism
Create channels for customers to provide feedback, ask questions, or voice concerns about your honey products. This can include email, social media, or dedicated customer service lines. Actively monitor and respond to customer feedback to address issues promptly and improve customer satisfaction.

21.2 Addressing customer complaints promptly and professionally
Respond to customer complaints in a timely and professional manner. Investigate the issue, provide explanations or solutions, and take appropriate actions to resolve the problem. Effective complaint management demonstrates your commitment to customer satisfaction and helps maintain positive business relationships.

21.3 Continuously improving product quality and customer satisfaction
Use customer feedback as valuable insights for product improvement and business growth. Continuously evaluate and enhance your production processes, quality control measures, and customer service practices based on customer feedback and market trends. Engaging in ongoing improvement demonstrates your dedication to meeting customer expectations and fostering long-term customer loyalty.

Chapter 22: Expanding into New Export Markets

22.1 Identifying new markets for Nigerian honey
Continuously explore new export markets to expand the reach of Nigerian honey. Conduct market research to identify emerging markets, niche segments, or countries with growing demand for honey. Assess market entry requirements, competition, and potential barriers to entry to develop effective market penetration strategies.

22.2 Adapting to cultural preferences and market dynamics
Understand the cultural preferences, dietary habits, and market dynamics of new export markets. Adapt your product offerings, packaging, and marketing strategies to cater to the specific needs and preferences of consumers in these markets. Consider factors such as taste preferences, labeling requirements, and pricing expectations.

22.3 Developing market entry strategies for expansion
Develop a market entry strategy that aligns with your resources, capabilities, and target export markets. This may include appointing local distributors, establishing strategic partnerships, or setting up subsidiary offices in new markets. Collaborate with local trade organizations, government agencies, or export consultants to gain insights and support in entering new markets.

Chapter 23: Adapting to International Food Safety Standards

23.1 Staying updated with international food safety regulations
Keep abreast of international food safety regulations, such as those set by the Codex Alimentarius Commission, to ensure compliance when exporting honey. Familiarize yourself with standards related to hygiene, packaging, labeling, and chemical residues. Regularly review regulations to adapt your processes and meet evolving requirements.

23.2 Implementing food safety management systems
Establish a robust food safety management system, such as Hazard Analysis and Critical Control Points (HACCP), to identify and mitigate potential hazards in honey production and processing. Document standard operating procedures, conduct regular internal audits, and train staff on food safety practices. Certification under internationally recognized food safety standards adds credibility to your export business.

23.3 Obtaining necessary certifications and audits
Obtain relevant certifications and undergo audits to demonstrate compliance with international food safety standards. Certifications such as ISO 22000 or FSSC 22000 provide evidence of your commitment to food safety. These certifications enhance your credibility and instill confidence in international buyers, giving your honey a competitive advantage.

Chapter 24: Continuous Improvement and Innovation

24.1 Encouraging innovation in honey production and processing
Embrace innovation to enhance the quality, efficiency, and sustainability of honey production. Explore new technologies, such as smart beehive monitoring systems or sustainable packaging solutions. Invest in research and development initiatives to improve beekeeping practices, optimize honey extraction methods, or develop new honey-based products.

24.2 Investing in research and development initiatives
Allocate resources to research and development activities to stay at the forefront of honey production innovation. Collaborate with research institutions, beekeeping associations, or agricultural universities to conduct research projects, share knowledge, and explore new opportunities. Continuous improvement and innovation are key to remaining competitive in the global honey market.

24.3 Keeping up with emerging industry trends
Stay informed about emerging industry trends, consumer preferences, and technological advancements in the honey sector. Attend conferences, subscribe to industry publications, and participate in industry forums to stay updated. Anticipate and adapt to changing market demands and leverage emerging trends to gain a competitive edge in the export market.

Chapter 25: Government Support and Export Incentives

25.1 Exploring government support programs for exporters
Leverage government support programs and initiatives aimed at promoting export activities. Research and engage with agencies such as the NEPC, Nigerian Export-Import Bank (NEXIM), or agricultural development agencies that offer financial assistance, export training, market intelligence, and networking opportunities for exporters.

25.2 Understanding export incentives and subsidies
Be aware of export incentives and subsidies provided by the government to support the export of agricultural products. These can include tax incentives, grants, or subsidized loans. Familiarize yourself with the eligibility criteria, application processes, and timelines to take advantage of these incentives and maximize your export potential.

25.3 Collaborating with relevant trade organizations and agencies
Collaborate with trade organizations, industry associations, or export promotion agencies that focus on agricultural and food exports. These organizations provide valuable resources, networking platforms, and market intelligence. Engage in industry events, training programs, or trade missions organized by these entities to expand your network and gain exposure in the export community.

Conclusion:

Reflecting on the journey of exporting pure honey from Nigeria, it becomes evident that the process involves thorough research, compliance with regulations, and building strong relationships with buyers and suppliers. By focusing on quality, sustainability, and market research, Nigerian honey exporters can tap into the vast opportunities available in the international market. With continuous improvement, innovation, and collaboration, the Nigerian honey industry can flourish and contribute to the country's economic growth and agricultural sector development.


Featured books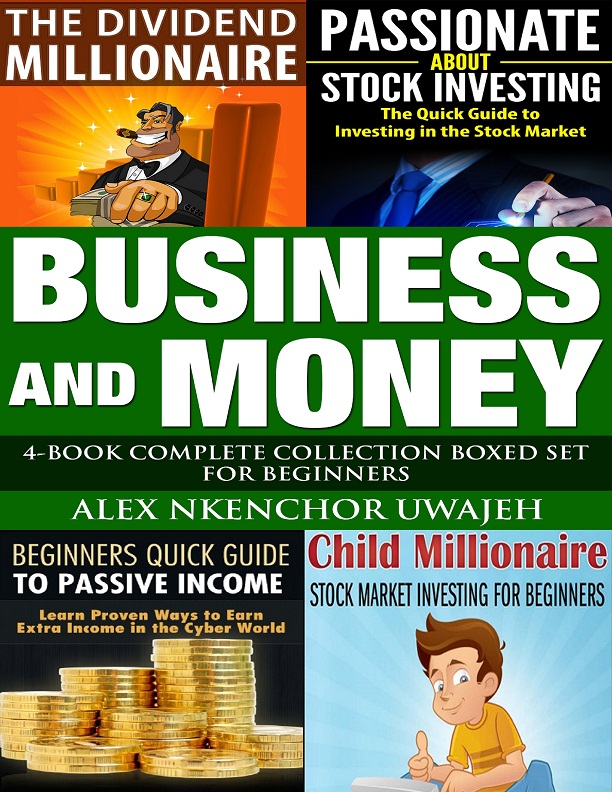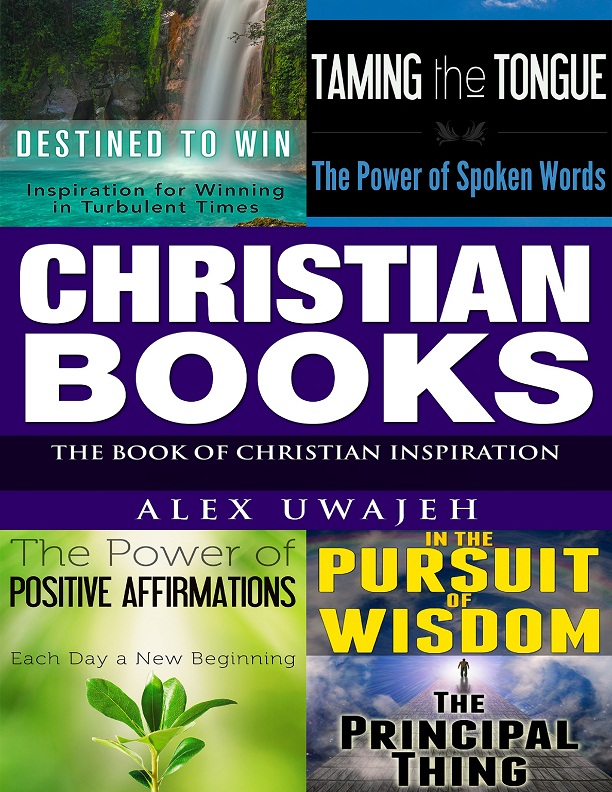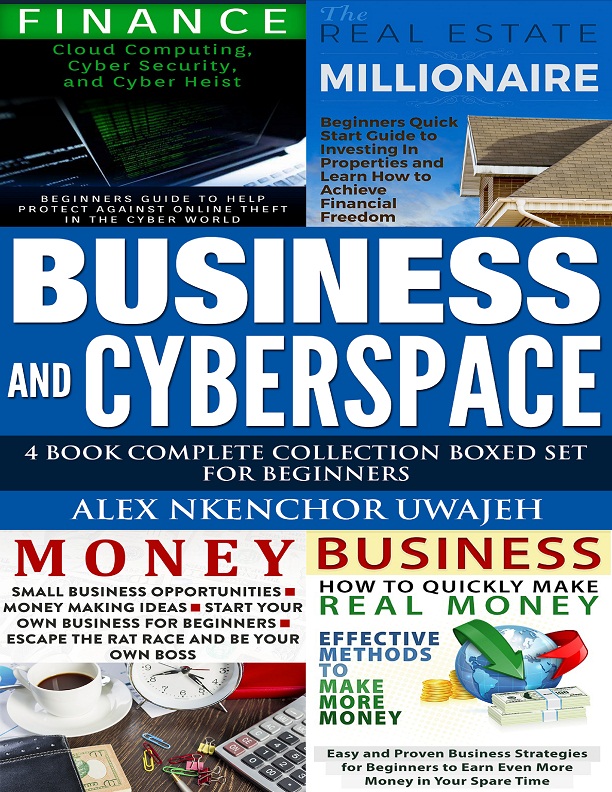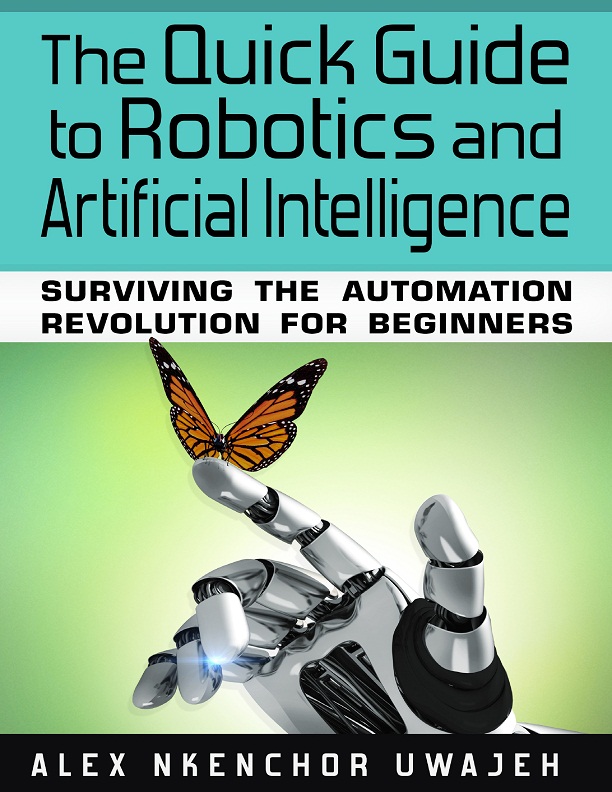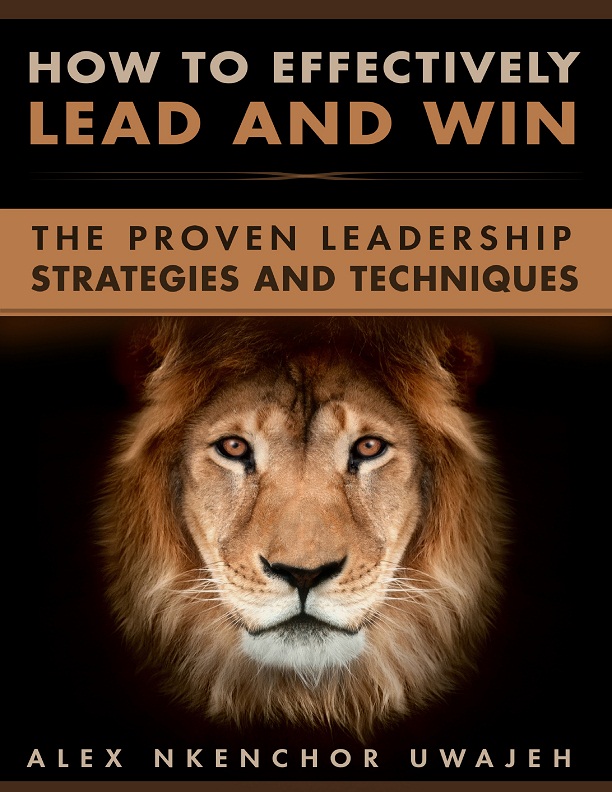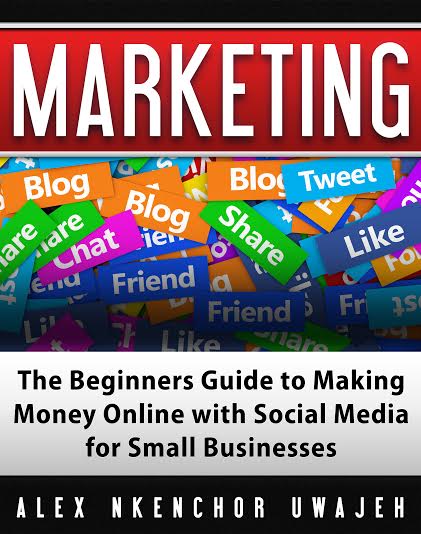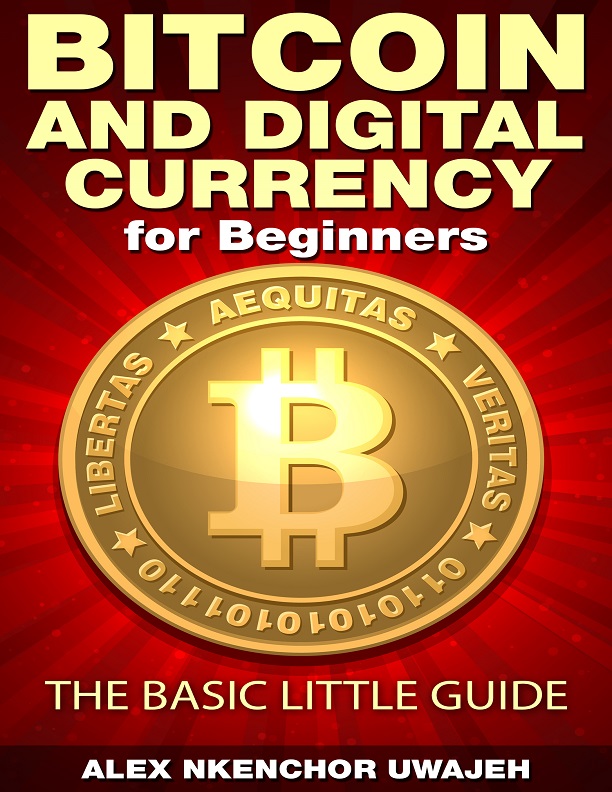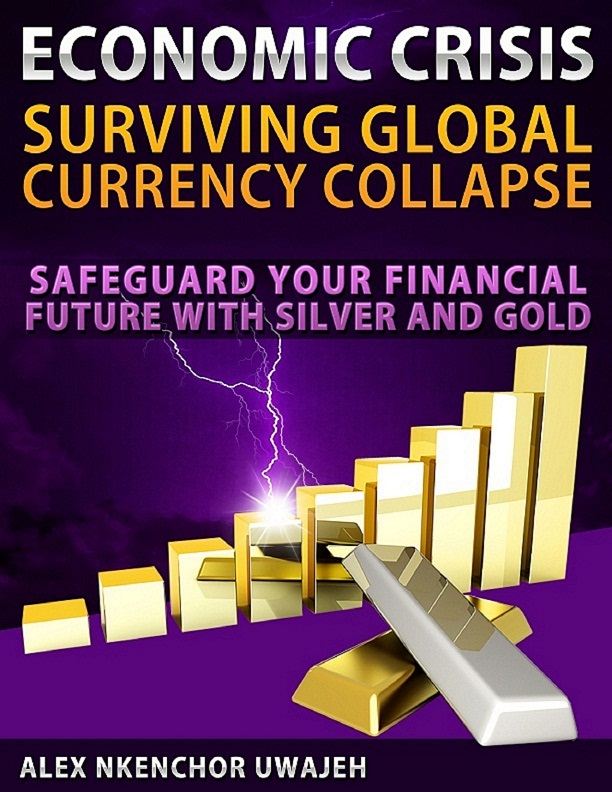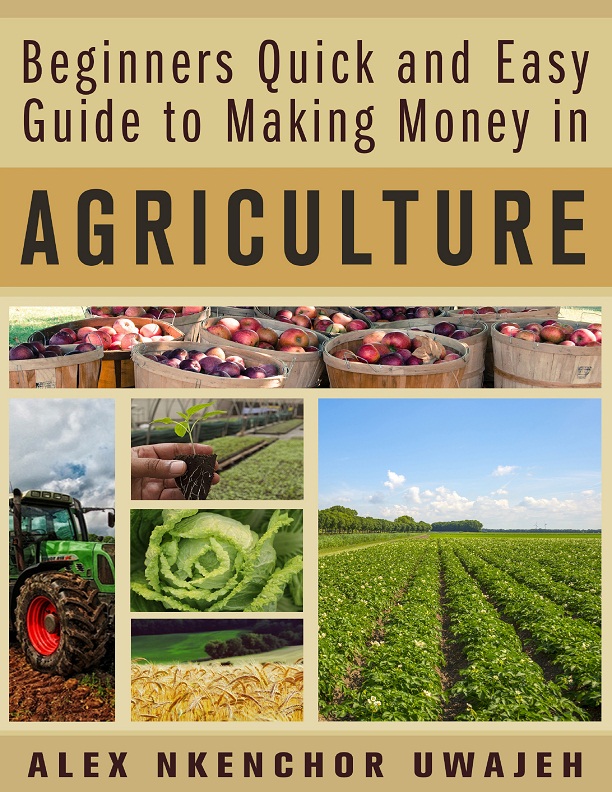 Browse my Google Playstore Books
Want Audible Audio Books? Start Listening Now, 30 Days Free