Helpful Articles





Analyzing the Impact of Elon Musk's Tweets on Crypto Prices


Chapter 1: Introduction
1.1 Background on Elon Musk and his Twitter Influence
1.2 Overview of Cryptocurrencies and Their Volatility

Chapter 2: Understanding Twitter as a Market Driver
2.1 Social Media's Role in Financial Markets
2.2 Twitter's Impact on Cryptocurrency Prices

Chapter 3: Analyzing Elon Musk's Twitter Activity
3.1 Tracking Elon Musk's Tweets on Cryptocurrencies
3.2 Identifying Trends and Patterns

Chapter 4: The First Encounters: Early Tweets and Reactions
4.1 Tesla's Bitcoin Purchase Announcement
4.2 Initial Reactions from the Crypto Community

Chapter 5: The Dogecoin Connection
5.1 The Emergence of Musk's Interest in Dogecoin
5.2 Dogecoin's Price Volatility due to Musk's Tweets

Chapter 6: Positive Impact: Musk's Tweets that Boosted Crypto Prices
6.1 Examples of Positive Tweets and Their Immediate Effects
6.2 Long-term Impact on the Cryptocurrency Market

Chapter 7: Negative Impact: Musk's Tweets that Affected Crypto Prices
7.1 Instances of Negative Tweets and Their Consequences
7.2 Learning from Past Incidents

Chapter 8: The Controversial Power of Musk's Twitter Account
8.1 The Ethics of Influential Tweets on Crypto Prices
8.2 Regulatory Perspectives and Concerns

Chapter 9: The Market's Reaction to Musk's Tweets
9.1 How Traders Respond to Elon Musk's Tweets
9.2 Whales and Retail Investors: Differing Responses

Chapter 10: Comparing Musk's Influence with Other Influencers
10.1 Analyzing the Effects of Other High-Profile Figures' Tweets
10.2 The Unique Impact of Elon Musk's Tweets

Chapter 11: Assessing the Timing of Musk's Tweets
11.1 The Strategic Timing of Influential Tweets
11.2 Musk's Tweets During Market Hours vs. Off-Hours

Chapter 12: Elon Musk's Intentions: Influence or Entertainment?
12.1 Musk's Stance on His Twitter Activity
12.2 Evaluating the Divide Between Influence and Fun

Chapter 13: Cryptocurrency Community's Reactions to Musk's Tweets
13.1 Perspectives from Crypto Enthusiasts and Experts
13.2 The Social Media Ripple Effect

Chapter 14: Media Coverage and Its Role in Amplifying the Impact
14.1 Media's Influence on Musk's Tweets and Crypto Prices
14.2 The Feedback Loop: Tweets Leading Media Coverage and Vice Versa

Chapter 15: The Role of Bots and Algorithms in Crypto Price Fluctuations
15.1 Identifying the Impact of Bots on Musk's Tweets
15.2 Algorithmic Trading Strategies and Their Response to Social Media

Chapter 16: The Psychological Aspect: FOMO and FUD
16.1 Fear of Missing Out (FOMO) in Crypto Trading
16.2 Fear, Uncertainty, and Doubt (FUD) - Managing Investor Sentiment

Chapter 17: Elon Musk's Influence Beyond Twitter: Interviews and Events
17.1 The Influence of Elon Musk's Public Appearances on Crypto Prices
17.2 Analyzing Reactions to Interviews and Conferences

Chapter 18: Twitter's Response: Policies and Regulations
18.1 Twitter's Approach to Financial Content and Influence
18.2 The Impact of Twitter's Policy Changes on Musk's Tweets

Chapter 19: Lessons for Crypto Investors and Traders
19.1 Strategies for Navigating Musk's Tweets and Their Impact
19.2 Diversification and Risk Management in a Volatile Market

Chapter 20: The Future of Twitter Influence on Crypto Prices
20.1 Predicting the Evolution of Social Media Impact
20.2 Preparing for Other Influencers' Emergence

Chapter 21: Elon Musk's Perspective on Twitter Influence
21.1 Musk's Reflections on His Role in the Crypto Market
21.2 Balancing Influence with Responsibility

Chapter 22: Institutional Investors and Musk's Tweets
22.1 The Impact of Institutional Investors on Crypto Markets
22.2 How Institutions Respond to Musk's Influence

Chapter 23: The Legal Aspect: SEC's Scrutiny on Musk's Tweets
23.1 SEC Investigations and Implications
23.2 Potential Legal Repercussions

Chapter 24: The Unpredictable Nature of Crypto Prices
24.1 Recognizing the Complexity of Cryptocurrency Market Movements
24.2 Limitations of Predicting Impact

Chapter 25: Conclusion
25.1 Summary of Findings and Key Takeaways
25.2 The Ongoing Influence of Elon Musk's Tweets on Crypto Prices

Chapter 1: Introduction

1.1 Background on Elon Musk and his Twitter Influence
Elon Musk, the billionaire entrepreneur and CEO of companies like Tesla, SpaceX, and Neuralink, has become a prominent figure in the tech and business world. With over millions of followers on Twitter, his tweets carry significant weight and influence. Musk is known for his unconventional and witty tweets, often addressing various topics ranging from space exploration to electric vehicles. In recent years, his tweets have also played a role in shaping the trajectory of the cryptocurrency market.

1.2 Overview of Cryptocurrencies and Their Volatility
Cryptocurrencies are digital or virtual currencies that use cryptography for security and operate on decentralized networks based on blockchain technology. The most well-known cryptocurrency is Bitcoin, but there are thousands of others like Ethereum, Ripple, and Litecoin. Cryptocurrencies have gained popularity for their potential to revolutionize finance and challenge traditional banking systems.

However, the cryptocurrency market is highly volatile, with prices subject to rapid fluctuations. The market is influenced by various factors such as regulatory developments, technological advancements, macroeconomic events, and media coverage. Additionally, the role of influential figures, especially Elon Musk, in shaping crypto prices has garnered significant attention.

Chapter 2: Understanding Twitter as a Market Driver

2.1 Social Media's Role in Financial Markets
Social media platforms have emerged as a powerful force in financial markets. Twitter, with its real-time and widespread reach, has become a significant driver of market sentiment and price movements. Traders and investors monitor Twitter for insights, news, and updates that may impact their investment decisions.

2.2 Twitter's Impact on Cryptocurrency Prices
Twitter's influence on the cryptocurrency market is particularly noteworthy. The crypto community actively engages on Twitter, sharing information, analysis, and opinions. Musk's tweets, in particular, have shown the ability to trigger sharp price movements in various cryptocurrencies, leading to both excitement and concern among market participants.

Chapter 3: Analyzing Elon Musk's Twitter Activity

3.1 Tracking Elon Musk's Tweets on Cryptocurrencies
To comprehend the impact of Musk's tweets on crypto prices, it is essential to track and analyze his Twitter activity related to cryptocurrencies. This includes tweets mentioning specific cryptocurrencies like Bitcoin, Ethereum, or Dogecoin, as well as tweets discussing broader crypto-related topics.

3.2 Identifying Trends and Patterns
By examining the frequency, timing, and content of Musk's crypto-related tweets, analysts can identify trends and patterns in his communication. These patterns may shed light on his potential motives, intentions, and how the market typically reacts to his tweets.

Chapter 4: The First Encounters: Early Tweets and Reactions

4.1 Tesla's Bitcoin Purchase Announcement
One of Musk's early and most impactful tweets on the crypto market was Tesla's announcement of purchasing $1.5 billion worth of Bitcoin. This tweet not only boosted Bitcoin's price but also brought mainstream attention to cryptocurrencies as a potential investment asset.

4.2 Initial Reactions from the Crypto Community
The crypto community's response to Musk's early tweets varied. Some embraced his involvement, viewing it as validation for the industry, while others criticized his influence, citing concerns about potential market manipulation.

Chapter 5: The Dogecoin Connection

5.1 The Emergence of Musk's Interest in Dogecoin
Elon Musk's tweets about Dogecoin started as jokes and memes, but they quickly garnered significant attention from the crypto community and beyond. Musk's fascination with the meme-based cryptocurrency led to numerous price spikes and increased trading volume.

5.2 Dogecoin's Price Volatility due to Musk's Tweets
The price of Dogecoin experienced extreme volatility following Musk's tweets, highlighting the influence that influential figures can have on relatively small and speculative cryptocurrencies.

Chapter 6: Positive Impact: Musk's Tweets that Boosted Crypto Prices

6.1 Examples of Positive Tweets and Their Immediate Effects
Several instances involved Musk expressing positive sentiment towards specific cryptocurrencies or blockchain technology. These tweets often resulted in immediate price surges, generating substantial profits for investors who timed their trades well.

6.2 Long-term Impact on the Cryptocurrency Market
Beyond short-term price movements, Musk's positive tweets about cryptocurrencies may have broader effects on long-term adoption and perception of these digital assets.

Chapter 7: Negative Impact: Musk's Tweets that Affected Crypto Prices

7.1 Instances of Negative Tweets and Their Consequences
While Musk's positive tweets boosted prices, some of his negative tweets had adverse effects on crypto prices. These tweets ranged from expressing concerns about energy usage in Bitcoin mining to criticisms of certain crypto projects or technologies.

7.2 Learning from Past Incidents
The crypto community and investors learned from past incidents and started to anticipate potential negative reactions to Musk's tweets. This heightened awareness could influence trading strategies and market sentiment.

Chapter 8: The Controversial Power of Musk's Twitter Account

8.1 The Ethics of Influential Tweets on Crypto Prices
The growing concern over the ethical implications of Musk's tweets led to discussions about whether prominent figures should have such significant influence on financial markets.

8.2 Regulatory Perspectives and Concerns
Regulators began paying attention to the role of social media and influential individuals in market movements, leading to discussions about potential regulations to address market manipulation concerns.

Chapter 9: The Market's Reaction to Musk's Tweets

9.1 How Traders Respond to Elon Musk's Tweets
Traders have developed various strategies to capitalize on the market movements triggered by Musk's tweets, including front-running his announcements or using sentiment analysis tools to gauge the impact on prices.

9.2 Whales and Retail Investors: Differing Responses
Musk's tweets may have different effects on large institutional investors (whales) compared to retail investors. Understanding these differing responses is crucial in comprehending overall market dynamics.

Chapter 10: Comparing Musk's Influence with Other Influencers

10.1 Analyzing the Effects of Other High-Profile Figures' Tweets
Elon Musk is not the only influential figure on Twitter who can impact the crypto market. Comparing his influence with other prominent individuals provides insights into the relative significance of various influencers.

10.2 The Unique Impact of Elon Musk's Tweets
While other influencers may affect the market, Musk's tweets stand out due to his broad following, eccentric personality, and diverse interests, giving his messages a distinctive and often polarizing character.

Chapter 11: Assessing the Timing of Musk's Tweets

11.1 The Strategic Timing of Influential Tweets
Timing is critical in the financial markets, and the same applies to Musk's tweets. Analyzing when he tweets about cryptocurrencies and whether it coincides with market events can reveal strategic intent.

11.2 Musk's Tweets During Market Hours vs. Off-Hours
The timing of Musk's tweets during market hours versus off-hours could impact the immediate response of the market and the duration of the price effect.

Chapter 12: Elon Musk's Intentions: Influence or Entertainment?

12.1 Musk's Stance on His Twitter Activity
Musk has addressed his Twitter activity on several occasions, stating that his tweets are made in good fun and that investors should exercise caution and not take his tweets as financial advice.

12.2 Evaluating the Divide Between Influence and Fun
Despite Musk's intentions, the impact of his tweets on cryptocurrency prices cannot be ignored. Evaluating the line between entertainment and financial influence is an ongoing topic of debate.

Chapter 13: Cryptocurrency Community's Reactions to Musk's Tweets

13.1 Perspectives from Crypto Enthusiasts and Experts
Members of the cryptocurrency community have differing opinions on Musk's influence. Some appreciate his attention to the industry, while others criticize the market volatility his tweets create.

13.2 The Social Media Ripple Effect
Musk's tweets can trigger discussions, debates, and memes within the cryptocurrency community, further amplifying the impact of his social media activity.

Chapter 14: Media Coverage and Its Role in Amplifying the Impact

14.1 Media's Influence on Musk's Tweets and Crypto Prices
Media outlets often report on Musk's tweets, magnifying their impact by reaching a wider audience and influencing the narrative around cryptocurrencies.

14.2 The Feedback Loop: Tweets Leading Media Coverage and Vice Versa
The interplay between Musk's tweets and media coverage can create a feedback loop that perpetuates the influence of his social media activity.

Chapter 15: The Role of Bots and Algorithms in Crypto Price Fluctuations

15.1 Identifying the Impact of Bots on Musk's Tweets
Automated bots on social media can amplify the reach of Musk's tweets and potentially influence trading decisions, leading to rapid price fluctuations.

15.2 Algorithmic Trading Strategies and Their Response to Social Media
Algorithmic trading strategies that incorporate sentiment analysis of social media can react swiftly to Musk's tweets, contributing to price volatility.

Chapter 16: The Psychological Aspect: FOMO and FUD

16.1 Fear of Missing Out (FOMO) in Crypto Trading
Musk's tweets can trigger FOMO among investors, causing them to buy in at higher prices, leading to short-term price surges.

16.2 Fear, Uncertainty, and Doubt (FUD) - Managing Investor Sentiment
Negative tweets from Musk can generate FUD, causing investors to sell off their holdings and contributing to short-term price declines.

Chapter 17: Elon Musk's Influence Beyond Twitter: Interviews and Events

17.1 The Influence of Elon Musk's Public Appearances on Crypto Prices
Besides Twitter, Musk's public appearances, interviews, and speeches can also impact cryptocurrency prices, as investors pay attention to his statements.

17.2 Analyzing Reactions to Interviews and Conferences
Traders and investors closely monitor Musk's public engagements to gauge his sentiment and any potential hints about his future plans.

Chapter 18: Twitter's Response: Policies and Regulations

18.1 Twitter's Approach to Financial Content and Influence
Twitter has implemented policies and guidelines to address misinformation, market manipulation, and the promotion of financial products and services.

18.2 The Impact of Twitter's Policy Changes on Musk's Tweets
Changes in Twitter's policies could alter how Musk communicates on the platform and influence the extent of his tweets' impact on the crypto market.

Chapter 19: Lessons for Crypto Investors and Traders

19.1 Strategies for Navigating Musk's Tweets and Their Impact
Crypto investors and traders may adopt various risk management strategies to navigate the market volatility triggered by Musk's tweets.

19.2 Diversification and Risk Management in a Volatile Market
Diversifying investments and managing risk can be essential practices for investors exposed to the unpredictable nature of cryptocurrency markets influenced by social media.

Chapter 20: The Future of Twitter Influence on Crypto Prices

20.1 Predicting the Evolution of Social Media Impact
As social media's role in financial markets continues to evolve, predicting its future influence on crypto prices remains a complex task.

20.2 Preparing for Other Influencers' Emergence
As new influencers rise in prominence, the crypto community must adapt to potential shifts in market dynamics and sentiment.

Chapter 21: Elon Musk's Perspective on Twitter Influence

21.1 Musk's Reflections on His Role in the Crypto Market
Elon Musk's continued commentary on his influence may offer insights into his evolving stance and approach to tweeting about cryptocurrencies.

21.2 Balancing Influence with Responsibility
Musk's public image and the potential impact of his tweets on financial markets may prompt him to balance his communication while maintaining authenticity.

Chapter 22: Institutional Investors and Musk's Tweets

22.1 The Impact of Institutional Investors on Crypto Markets
Institutional investors' growing presence in the crypto space could influence how Musk's tweets affect the market, given their substantial financial power.

22.2 How Institutions Respond to Musk's Influence
The response of institutional investors to Musk's tweets and their strategies for managing risk could provide valuable insights into market dynamics.

Chapter 23: The Legal Aspect: SEC's Scrutiny on Musk's Tweets

23.1 SEC Investigations and Implications
The U.S. Securities and Exchange Commission (SEC) has investigated Musk's tweets in the past, raising questions about the regulatory implications of influential individuals' social media activity.

23.2 Potential Legal Repercussions
The legal consequences of Musk's tweets may impact how other high-profile individuals communicate about financial matters on social media.

Chapter 24: The Unpredictable Nature of Crypto Prices

24.1 Recognizing the Complexity of Cryptocurrency Market Movements
Despite the analysis of Musk's tweets, cryptocurrency prices remain influenced by a multitude of factors, making accurate predictions challenging.

24.2 Limitations of Predicting Impact
While data analysis can offer insights, investors must recognize the inherent unpredictability of the crypto market and the limitations of relying solely on social media trends.

Chapter 25: Conclusion

25.1 Summary of Findings and Key Takeaways
The comprehensive analysis of Elon Musk's tweets on cryptocurrency prices highlights the significant influence social media can have on financial markets.

25.2 The Ongoing Influence of Elon Musk's Tweets on Crypto Prices
As Elon Musk's Twitter activity continues, his influence on the cryptocurrency market remains an ongoing and dynamic phenomenon, shaping the market's future in unpredictable ways. Market participants must remain vigilant in understanding and navigating this unique aspect of the crypto landscape.


Featured books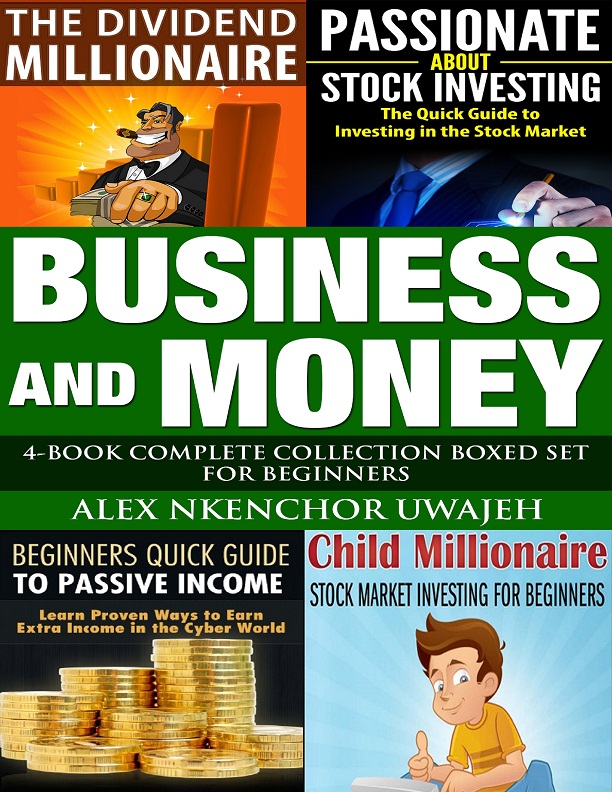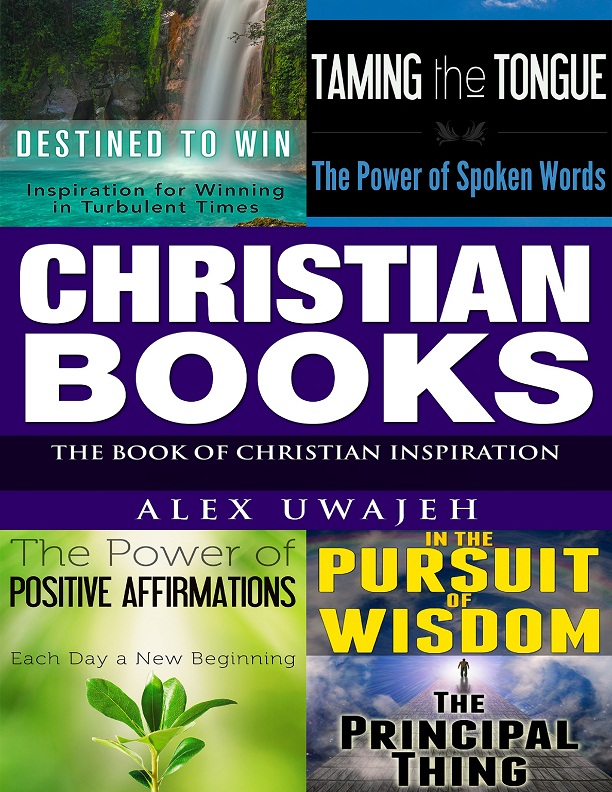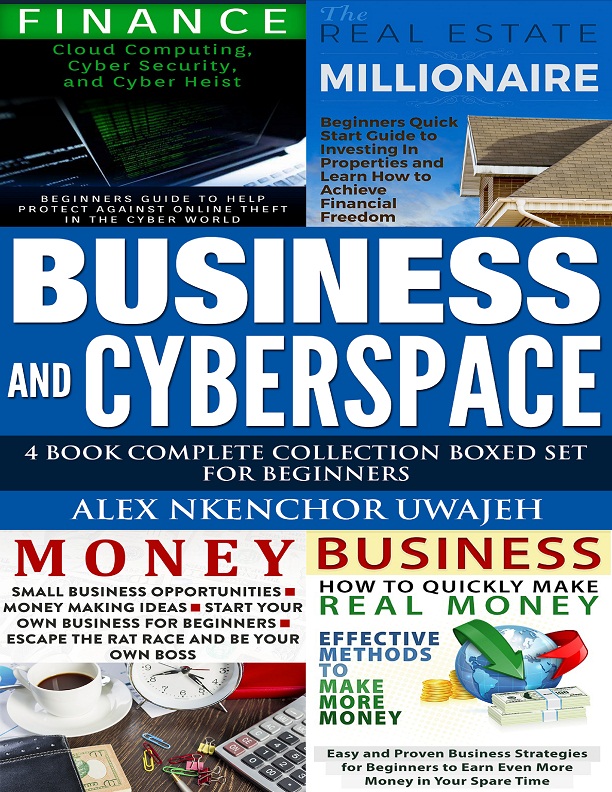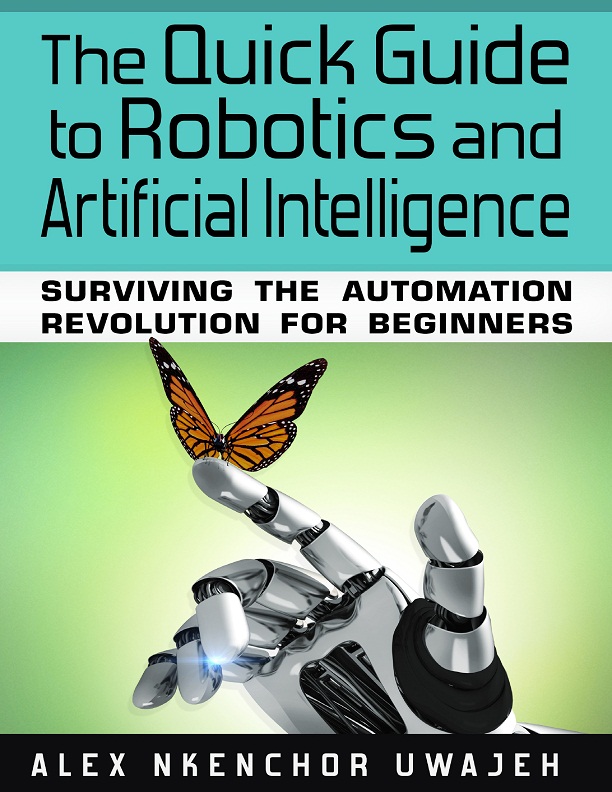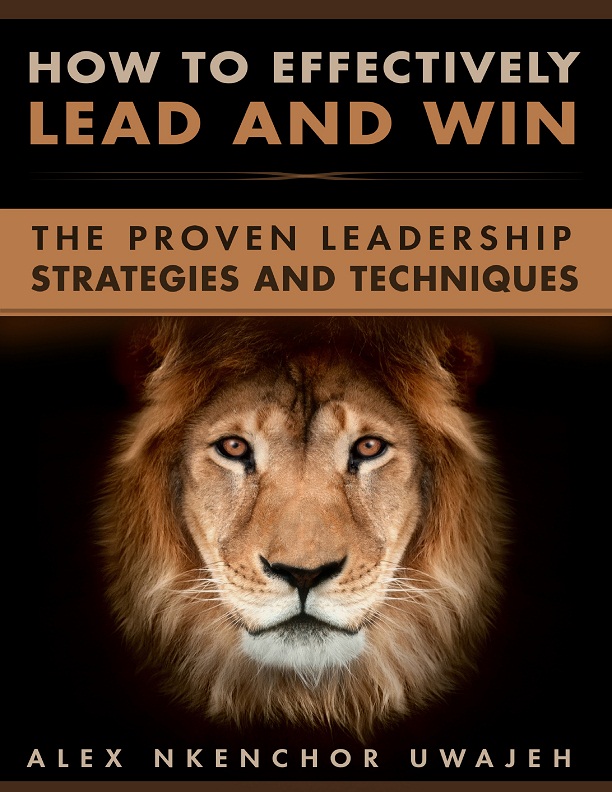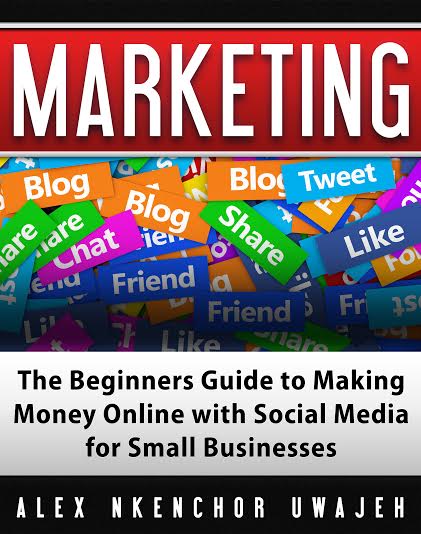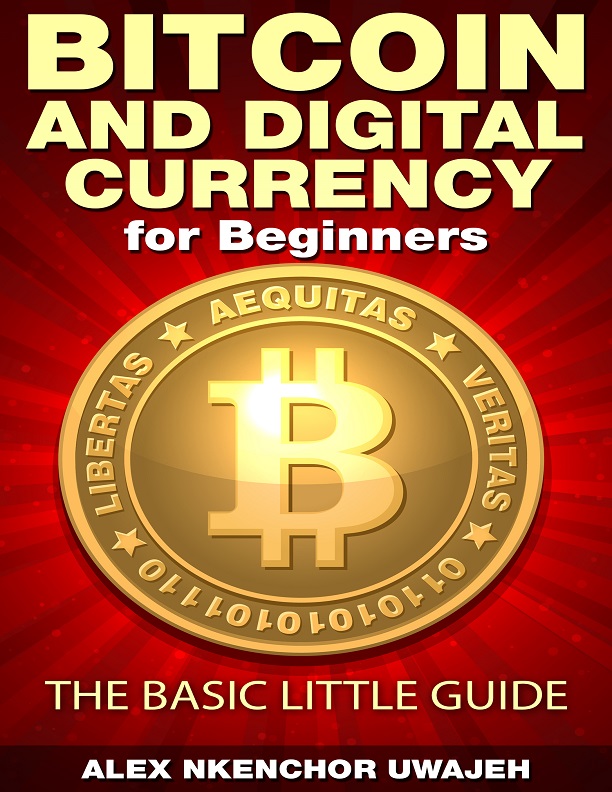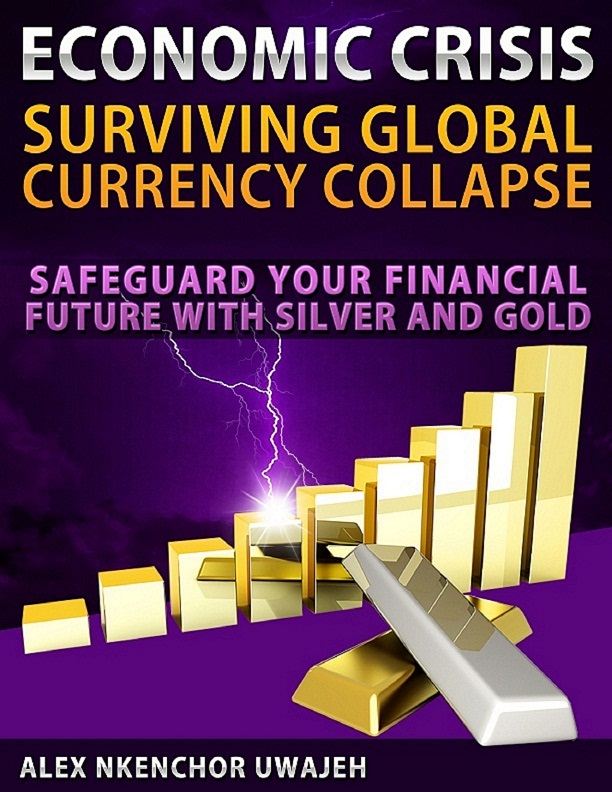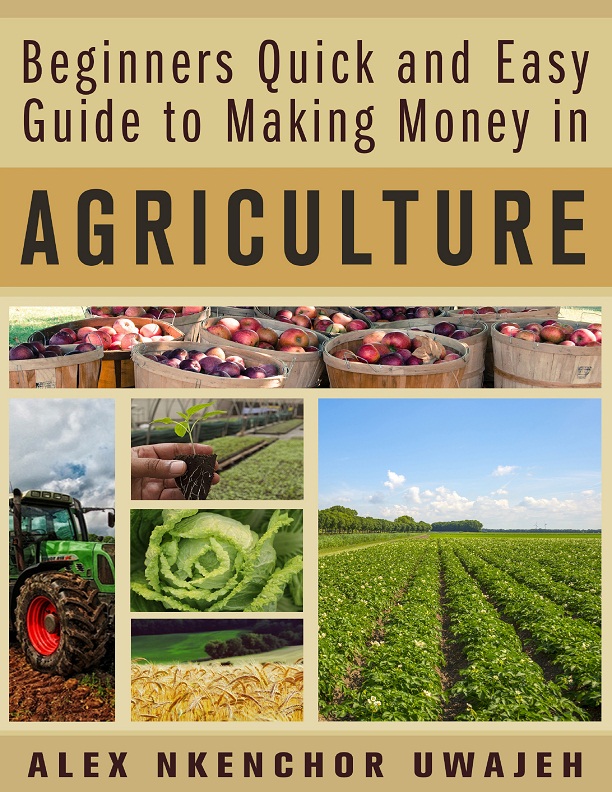 Browse my Google Playstore Books
Want Audible Audio Books? Start Listening Now, 30 Days Free