Helpful Articles




The Best Job Opportunities In China
Abundant Job Opportunities in China

Chapter 1: Introduction to Job Opportunities in China

Chapter 2: Economic Overview of China

Chapter 3: Key Industries in China

Chapter 4: Manufacturing and Engineering Jobs

Chapter 5: Information Technology and Software Development Jobs

Chapter 6: Financial Services and Banking Jobs

Chapter 7: International Trade and Logistics Jobs

Chapter 8: Healthcare and Pharmaceutical Jobs

Chapter 9: Education and Teaching Jobs

Chapter 10: Research and Development Jobs

Chapter 11: Renewable Energy and Environmental Jobs

Chapter 12: Hospitality and Tourism Jobs

Chapter 13: Media and Entertainment Jobs

Chapter 14: E-commerce and Retail Jobs

Chapter 15: Startups and Entrepreneurship Opportunities

Chapter 16: Government and Public Sector Jobs

Chapter 17: Language Teaching and Translation Jobs

Chapter 18: Consulting and Business Services Jobs

Chapter 19: Construction and Real Estate Jobs

Chapter 20: Agriculture and Food Processing Jobs

Chapter 21: Mining and Natural Resources Jobs

Chapter 22: Automotive and Transportation Jobs

Chapter 23: Art and Design Jobs

Chapter 24: Sports and Fitness Jobs

Chapter 25: Conclusion and Tips for Finding a Job in China

Chapter 1: Introduction to Job Opportunities in China

China, with its booming economy and rapid development, offers a plethora of job opportunities for both domestic and international job seekers. The country's impressive economic growth, technological advancements, and expanding industries make it an attractive destination for professionals seeking diverse and rewarding careers.

In recent decades, China has transformed itself into the world's second-largest economy and a global hub for trade, manufacturing, and innovation. The country's economic success has created a high demand for skilled workers across various sectors. Whether you're a recent graduate, an experienced professional, or an entrepreneur, China presents a wide range of job opportunities.

Chapter 2: Economic Overview of China

China's economy is characterized by a mix of state-owned enterprises, privately owned businesses, and foreign-invested companies. The country's Gross Domestic Product (GDP) has experienced remarkable growth over the years, driven by factors such as export-oriented manufacturing, domestic consumption, infrastructure development, and technological advancements.

China's economic growth has resulted in the emergence of a burgeoning middle class, which has fueled consumer spending and created opportunities in sectors such as retail, e-commerce, and services. The government's commitment to economic reform and innovation further stimulates job creation and attracts foreign investment.

Chapter 3: Key Industries in China

China's economy is diverse and encompasses various industries that contribute to its growth and development. Some of the key industries in China include manufacturing, information technology, finance, international trade, healthcare, education, research and development, renewable energy, hospitality, media, e-commerce, startups, government, and more.

These industries offer a wide range of job opportunities across different skill sets, from entry-level positions to senior management roles. The evolving nature of these industries presents dynamic career paths and encourages professionals to continually upgrade their skills and adapt to changing market demands.

Chapter 4: Manufacturing and Engineering Jobs

China is known as the "world's factory" due to its extensive manufacturing capabilities. The country's manufacturing sector covers a broad range of industries, including electronics, automotive, machinery, textiles, and more. With a large labor force, advanced production facilities, and efficient supply chains, China offers abundant job opportunities in manufacturing.

Engineering jobs, particularly in sectors like automotive, aerospace, telecommunications, and infrastructure development, are in high demand. Professionals with expertise in product design, process optimization, quality control, and project management are sought after by both domestic and international companies operating in China.

Chapter 5: Information Technology and Software Development Jobs

China's information technology (IT) industry has experienced rapid growth, driven by technological advancements and innovation. The country is home to numerous tech giants and startups, making it an ideal destination for professionals in software development, data analysis, artificial intelligence (AI), cloud computing, cybersecurity, and digital marketing.

Major cities like Beijing, Shanghai, and Shenzhen are tech hubs, attracting talent from around the world. The presence of these companies and the growing demand for tech-enabled solutions create a favorable environment for IT professionals seeking job opportunities in China.

Chapter 6: Financial Services and Banking Jobs

China's financial services sector has witnessed significant expansion, with its banks becoming some of the largest in the world. The country's financial industry offers a wide range of job opportunities, including banking, investment, insurance, asset management, fintech, and more.

Professionals with expertise in finance, accounting, risk management, compliance, and financial technology can find promising careers in China's financial services sector. The growth of digital banking and fintech innovations provides additional avenues for job seekers interested in this field.

Chapter 7: International Trade and Logistics Jobs

China's position as a global manufacturing hub has contributed to the growth of its international trade and logistics sectors. The country's vast network of ports, airports, railways, and highways supports a robust supply chain infrastructure, facilitating the movement of goods and materials across the globe.

Job opportunities in international trade and logistics include roles in supply chain management, procurement, shipping and logistics operations, customs clearance, and trade finance. Proficiency in international trade regulations, cross-border operations, and negotiation skills are highly valued in this industry.

Chapter 8: Healthcare and Pharmaceutical Jobs

China's healthcare industry has experienced significant growth due to rising healthcare expenditure, an aging population, and an increasing focus on public health. The country offers a wide range of job opportunities in healthcare, including doctors, nurses, pharmacists, medical researchers, healthcare administrators, and specialists in areas such as medical technology and biotechnology.

The pharmaceutical sector is also expanding rapidly, with a growing demand for research and development, production, quality control, and regulatory affairs professionals. China's emphasis on innovation and healthcare reforms creates a favorable environment for professionals in the healthcare and pharmaceutical fields.

Chapter 9: Education and Teaching Jobs

China's education sector has seen tremendous growth, driven by the country's emphasis on education and the rising demand for quality education at all levels. Job opportunities in education include teaching positions in schools and universities, as well as administrative roles in educational institutions.

International schools and language training centers are particularly popular among expatriate teachers. Fluency in English and proficiency in teaching subjects such as science, mathematics, or languages are highly valued qualifications for teaching jobs in China.

Chapter 10: Research and Development Jobs

China's commitment to innovation and technological advancement has led to increased investment in research and development (R&D). The country aims to become a global leader in key technologies, such as AI, robotics, biotechnology, and clean energy.

Research institutions, universities, and multinational companies in China offer job opportunities for scientists, engineers, researchers, and technicians. Strong technical skills, a passion for innovation, and an ability to collaborate across disciplines are essential for professionals seeking R&D jobs in China.

Chapter 11: Renewable Energy and Environmental Jobs

China is investing heavily in renewable energy and environmental protection to address pollution and reduce reliance on fossil fuels. The country is the largest producer and consumer of renewable energy, with a focus on wind, solar, hydroelectric, and nuclear power.

Job opportunities in the renewable energy sector include engineering, project management, research, and policy roles. Professionals with expertise in renewable energy technologies, environmental sustainability, and climate change are in high demand as China seeks to achieve its environmental goals.

Chapter 12: Hospitality and Tourism Jobs

China's growing middle class and rising disposable income have led to a surge in domestic and international tourism. As a result, the hospitality and tourism industry offers diverse job opportunities, including hotel management, food and beverage services, tour guiding, event planning, and destination marketing.

Major cities and popular tourist destinations like Beijing, Shanghai, and Guangzhou have a high demand for skilled professionals in the hospitality sector. Fluency in Mandarin and proficiency in other languages, as well as excellent customer service skills, are valuable assets in this industry.

Chapter 13: Media and Entertainment Jobs

China's media and entertainment industry has experienced rapid growth, fueled by the increasing demand for content across various platforms, including television, film, online streaming, and gaming. Job opportunities in this sector include roles in film production, television programming, digital media, animation, game development, and talent management.

Professionals with skills in content creation, storytelling, video production, marketing, and digital media technologies can find exciting career prospects in China's vibrant media and entertainment industry.

Chapter 14: E-commerce and Retail Jobs

China is the world's largest e-commerce market, with a strong presence of online retail giants such as Alibaba and JD.com. The country's e-commerce sector offers diverse job opportunities, including e-commerce operations, digital marketing, supply chain management, data analysis, and customer service.

Additionally, the traditional retail industry continues to thrive, providing employment opportunities in various sectors, including fashion, consumer goods, supermarkets, and specialty stores. The growth of online-to-offline (O2O) retail integration presents new avenues for professionals interested in this field.

Chapter 15: Startups and Entrepreneurship Opportunities

China's entrepreneurial ecosystem is thriving, with a vibrant startup culture and supportive government policies. The country is home to numerous innovative startups across sectors such as technology, e-commerce, finance, healthcare, and more.

Job opportunities in startups include roles in product development, marketing, business development, operations, and data analytics. Working for a startup offers a dynamic and fast-paced environment, providing individuals with valuable learning experiences and the opportunity to make a significant impact.

Chapter 16: Government and Public Sector Jobs

China's government and public sector offer diverse job opportunities across various levels and functions. From administrative roles in government agencies to policy research and implementation, professionals interested in public service can find rewarding careers in China.

Proficiency in Mandarin and a strong understanding of China's political, economic, and social landscape are important for individuals seeking government and public sector jobs. Fluency in other languages and an understanding of international relations can also be advantageous in certain roles.

Chapter 17: Language Teaching and Translation Jobs

The demand for language teaching and translation services in China has increased due to globalization and the country's desire to enhance communication with the international community. English language teachers, as well as professionals proficient in other languages such as Spanish, French, German, and Japanese, can find job opportunities in language training centers, international schools, and companies with a global presence.

Translation and interpretation services are also in demand, particularly for businesses engaged in international trade, conferences, and cultural exchanges. Fluency in multiple languages and strong communication skills are essential for success in language teaching and translation jobs.

Chapter 18: Consulting and Business Services Jobs

China's rapid economic development and evolving business landscape have created a high demand for consulting and business services. Management consulting firms, professional service providers, and corporate advisory firms seek professionals with expertise in strategy, operations, finance, marketing, and human resources.

Job opportunities in consulting and business services range from entry-level positions to senior management roles. Excellent analytical skills, problem-solving abilities, and a deep understanding of China's business environment are key attributes sought by employers in this sector.

Chapter 19: Construction and Real Estate Jobs

China's urbanization and infrastructure development have led to significant growth in the construction and real estate sectors. The country's ambitious infrastructure projects, such as high-speed railways, airports, and smart cities, create job opportunities in construction management, engineering, architecture, project planning, and real estate development.

Professionals with expertise in construction and real estate can find employment in both domestic and international companies involved in China's development projects.

Chapter 20: Agriculture and Food Processing Jobs

China's large population and increasing urbanization pose challenges for its agriculture and food supply. The country seeks to improve agricultural productivity, promote sustainable farming practices, and ensure food safety and quality.

Job opportunities in agriculture and food processing include roles in agricultural research, farm management, food production, quality control, and distribution. Professionals with expertise in agricultural sciences, food technology, supply chain management, and sustainability can contribute to China's efforts in these areas.

Chapter 21: Mining and Natural Resources Jobs

China has rich mineral resources and is one of the world's largest consumers of natural resources. The country's mining sector offers job opportunities in exploration, extraction, processing, and environmental management.

Professionals in geology, mining engineering, environmental science, and sustainable resource management can find employment in domestic and international mining companies operating in China. The growing emphasis on sustainable practices and environmental regulations creates a demand for professionals with expertise in responsible mining and resource management.

Chapter 22: Automotive and Transportation Jobs

China is the world's largest automotive market and has a thriving automotive industry. Job opportunities in this sector include automotive manufacturing, research and development, sales and marketing, after-sales services, and supply chain management.

The transportation sector also offers employment opportunities in logistics, freight forwarding, trucking, aviation, and public transportation. Professionals with expertise in automotive engineering, logistics management, and transportation planning can find rewarding careers in China's automotive and transportation industries.

Chapter 23: Art and Design Jobs

China's growing middle class has led to increased demand for art, design, and creative services. The country's art market has experienced significant growth, attracting artists, designers, curators, and gallery owners.

Job opportunities in art and design include roles in graphic design, fashion design, interior design, industrial design, advertising, and marketing. Professionals with creativity, a strong aesthetic sense, and an understanding of Chinese culture and trends can thrive in China's vibrant art and design scene.

Chapter 24: Sports and Fitness Jobs

China's increasing emphasis on sports and fitness has created job opportunities in areas such as sports coaching, fitness training, sports management, event planning, and sports marketing. The country aims to develop a robust sports industry and encourage a healthy lifestyle among its population.

Professionals with expertise in sports science, physical education, sports management, and marketing can find employment in sports clubs, fitness centers, sports associations, and event management companies.

Chapter 25: Conclusion and Tips for Finding a Job in China

China offers a vast array of job opportunities across numerous industries. To enhance your chances of finding a job in China, consider the following tips:

Research the job market: Gain a deep understanding of the industries and sectors that interest you, including the latest trends, skills in demand, and salary expectations.

Learn Mandarin: Proficiency in Mandarin is highly valued in the Chinese job market. Invest time in learning the language to enhance your career prospects and improve communication with colleagues and clients.

Network: Build professional connections through networking events, online platforms, and industry conferences. Networking can help you access job opportunities and gain valuable insights into the local job market.

Understand Chinese business culture: Familiarize yourself with Chinese business practices, etiquette, and cultural norms. This knowledge will help you navigate job interviews, work interactions, and build strong professional relationships.

Utilize online job platforms: Explore reputable job portals, both local and international, that cater to the Chinese job market. These platforms often provide a wide range of job listings and can connect you with potential employers.

Leverage professional organizations: Join industry-specific professional organizations and associations in China. These groups provide networking opportunities, professional development resources, and access to job postings.

Consider relocation support: If you're moving from another country, research relocation support services that can assist with visa processing, housing, and settling into your new environment.

By following these tips and leveraging the abundant job opportunities in China, you can embark on a rewarding career path in one of the world's most dynamic economies.


Featured books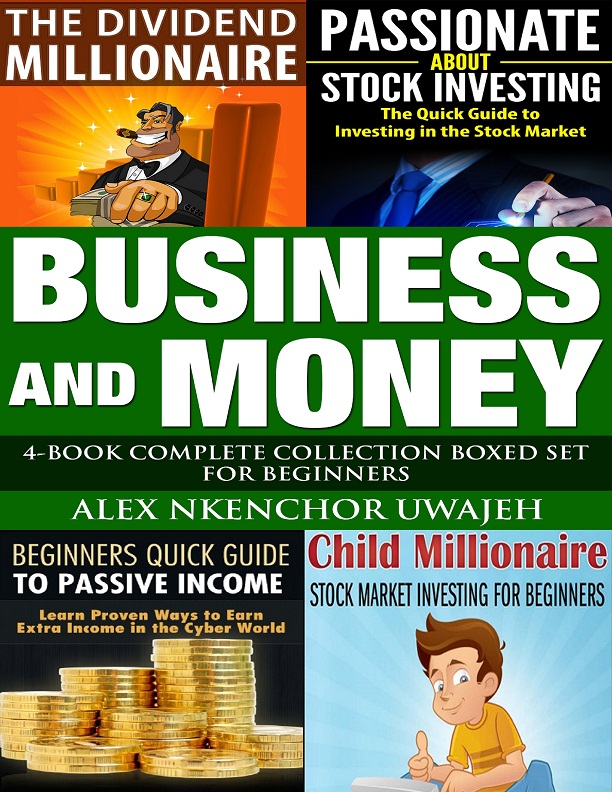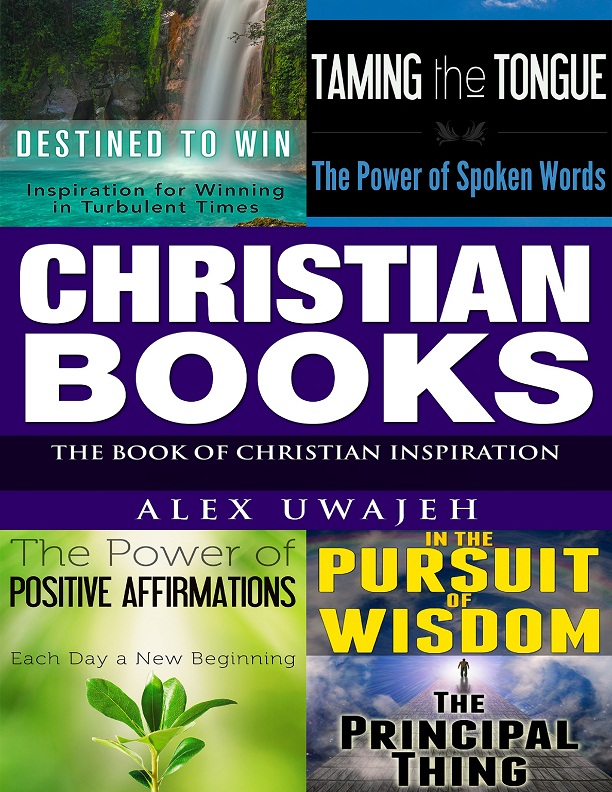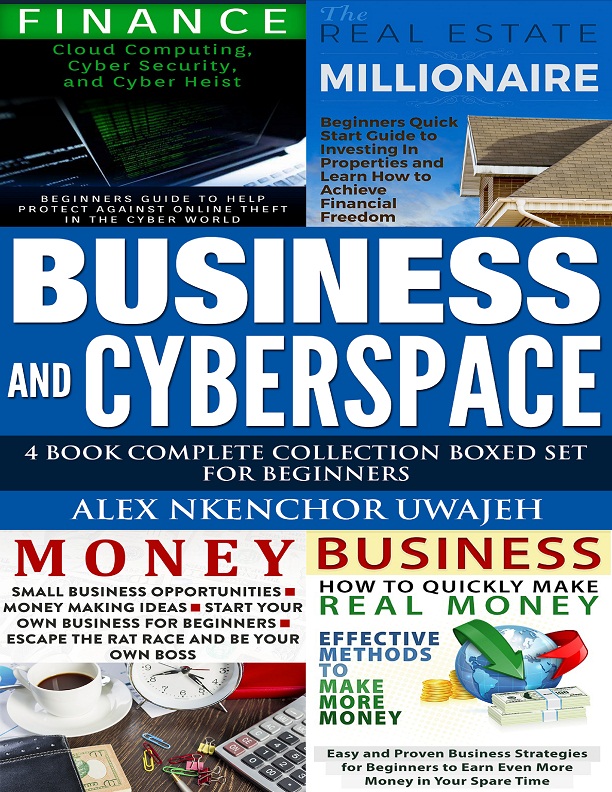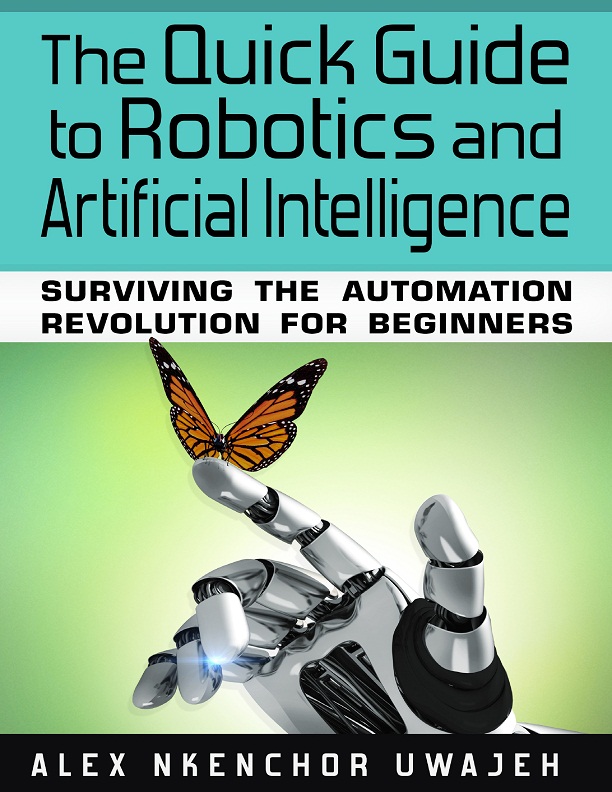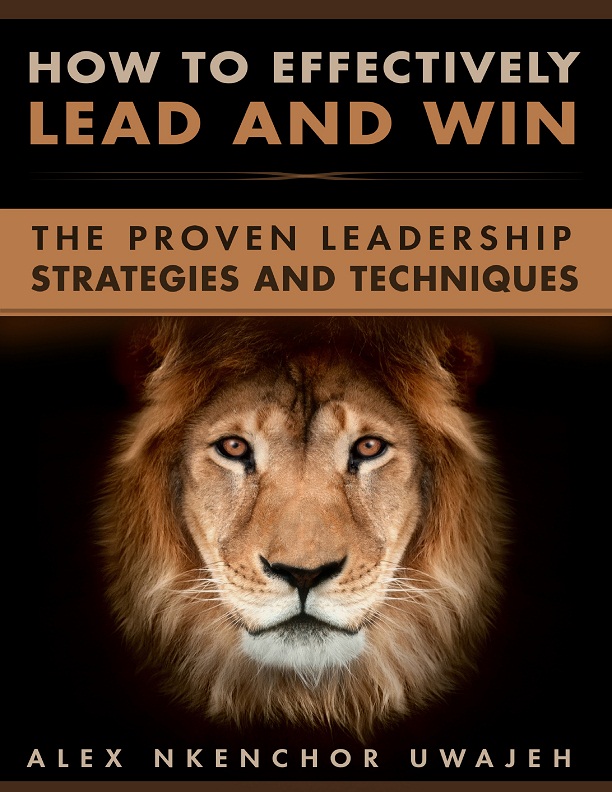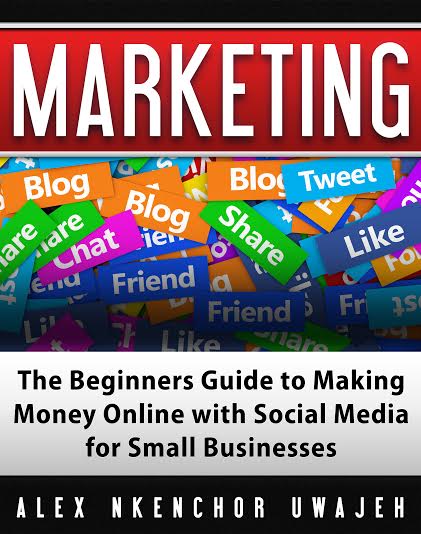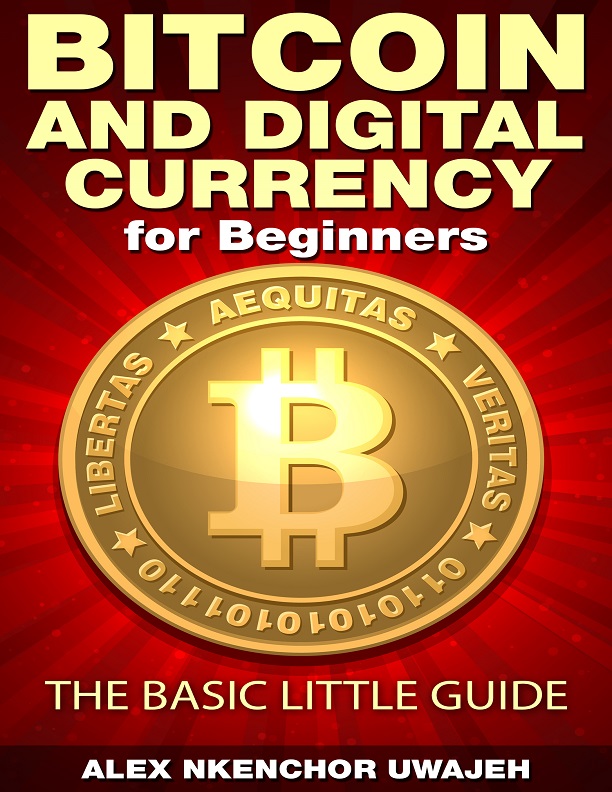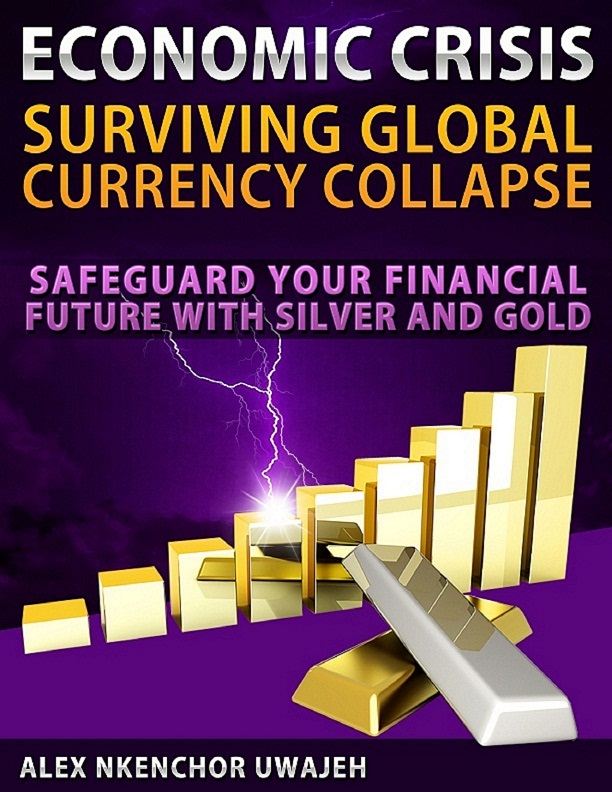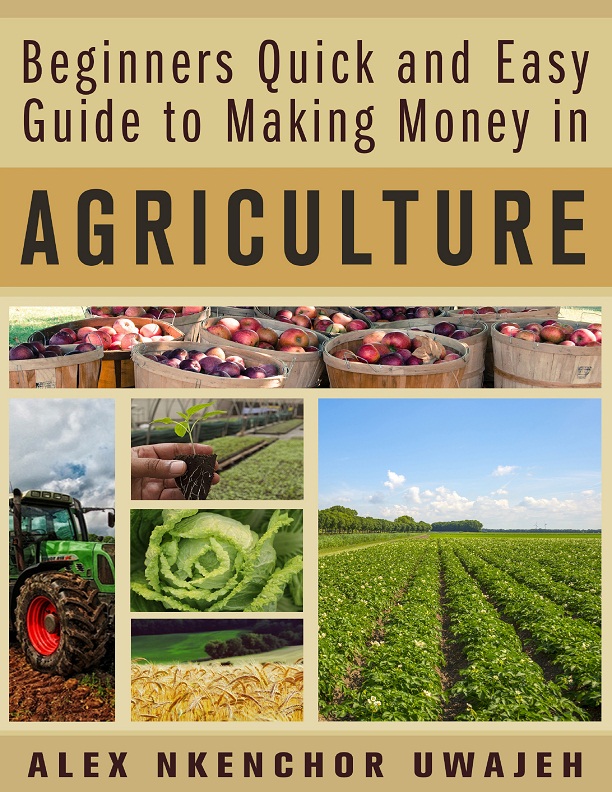 Browse my Google Playstore Books
Want Audible Audio Books? Start Listening Now, 30 Days Free