Helpful Articles





Navigating Divorce: A Comprehensive Guide to Emotional Healing and Practical Considerations


Chapter 1: Introduction

Understanding the emotional and practical challenges of divorce
Setting realistic expectations for the journey ahead
Chapter 2: Signs Your Marriage is in Trouble

Recognizing warning signs before divorce becomes the only option
The importance of seeking professional advice early on
Chapter 3: Embracing Emotional Turbulence

Coping with the rollercoaster of emotions during divorce
Seeking support from friends, family, or therapists
Chapter 4: The Decision to Divorce

Weighing the pros and cons of divorce
Communicating with your spouse about your decision
Chapter 5: Legal Considerations

Understanding the legal process of divorce
Finding the right divorce attorney
Chapter 6: Custody and Parenting Arrangements

Navigating child custody and visitation issues
Prioritizing the well-being of your children
Chapter 7: Divorce Mediation and Collaborative Divorce

Exploring alternative dispute resolution methods
The benefits of working together to find common ground
Chapter 8: Division of Assets and Debts

Understanding the equitable distribution of property
Dealing with financial challenges and debts
Chapter 9: The Role of Social Media in Divorce

Avoiding common pitfalls and risks on social media during divorce
Protecting your privacy and reputation
Chapter 10: Co-Parenting After Divorce

Building a positive co-parenting relationship with your ex-spouse
Effective communication strategies for parenting from separate households
Chapter 11: Taking Care of Yourself During Divorce

Practicing self-care to maintain physical and emotional well-being
Exploring therapy and support groups as a healing resource
Chapter 12: Helping Children Cope with Divorce

Recognizing and addressing the emotional impact on children
Tools and techniques to support your kids through the process
Chapter 13: Rebuilding Your Life Post-Divorce

Setting new goals and finding purpose after divorce
Embracing change and personal growth
Chapter 14: Dating After Divorce

Navigating the world of dating again
Taking it slow and learning from past experiences
Chapter 15: Blended Families and Step-Parenting

Challenges and rewards of blending families
Strategies for building strong, cohesive relationships
Chapter 16: Dealing with Conflict and Co-Parenting Challenges

Effective ways to handle disagreements and conflicts with your ex-spouse
Seeking professional mediation when needed
Chapter 17: Reconciliation vs. Moving On

Considering the possibility of reconciliation
Knowing when it's time to move forward independently
Chapter 18: Financial Planning for the Future

Reevaluating financial goals and creating a new plan
Budgeting and managing finances effectively
Chapter 19: Co-Parenting and New Partners

Navigating the introduction of new partners to your children
Balancing responsibilities and boundaries
Chapter 20: Healing and Growth Through Therapy

The benefits of therapy in the post-divorce healing process
Overcoming trauma and rebuilding self-esteem
Chapter 21: Creating a Healthy Support System

Surrounding yourself with positive influences and a strong support network
Letting go of toxic relationships
Chapter 22: Redefining Your Identity

Rediscovering your sense of self after divorce
Pursuing new passions and interests
Chapter 23: Handling Relocation and Life Transitions

Coping with geographical changes and life transitions after divorce
Making informed decisions about moving forward
Chapter 24: Embracing Single Parenthood

Celebrating the joys and challenges of being a single parent
Emphasizing the importance of self-love and self-compassion
Chapter 25: Finding Closure and Moving Forward

Embracing closure and acceptance of the past
Taking proactive steps towards a brighter future

Conclusion:

Reflecting on the journey of navigating divorce
Emphasizing personal growth and resilience after this life-altering experience.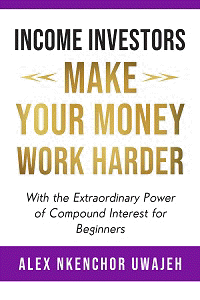 Chapter 1: Introduction

Divorce is a life-altering event that affects not only the couple involved but also their children, extended family, and close friends. It marks the end of a significant chapter in one's life and can be emotionally and mentally challenging. It is essential to recognize that divorce is not a failure but a significant change that requires strength and resilience to navigate successfully.

Understanding the Emotional and Practical Challenges of Divorce:
Divorce brings forth a wide range of emotions, such as sadness, anger, fear, and uncertainty. It is normal to experience grief for the loss of the relationship and the future that was once envisioned together. Emotionally processing the end of a marriage is a crucial step towards healing and moving forward.

Practical Considerations:
Amidst the emotional turmoil, there are practical aspects that demand attention. These include the legal process, child custody arrangements, division of assets and debts, and financial planning for the future. Being well-informed about these practical considerations will enable you to make more informed decisions during this tumultuous time.

Setting Realistic Expectations for the Journey Ahead:
Divorce is rarely a quick and easy process. It is essential to set realistic expectations for the duration of the proceedings and the outcomes. Patience and understanding that healing takes time are crucial elements in this journey.

Chapter 2: Signs Your Marriage is in Trouble

Recognizing Warning Signs:
Before divorce becomes the only option, it's crucial to be aware of warning signs that indicate trouble in the marriage. These may include persistent communication breakdown, emotional disconnection, lack of intimacy, and growing resentment.

Seeking Professional Advice Early On:
If you notice signs of trouble in your marriage, seeking the guidance of a marriage counselor or therapist early on can help address the issues before they escalate further. Professional intervention can provide tools to improve communication and rebuild the relationship if both partners are willing to work on it.

Chapter 3: Embracing Emotional Turbulence

Coping with the Rollercoaster of Emotions:
Divorce triggers a range of intense emotions, from sadness and anger to guilt and relief. It's crucial to allow yourself to feel and process these emotions rather than suppressing them. Seeking therapy or counseling can be beneficial during this emotional rollercoaster.

Seeking Support from Friends, Family, or Therapists:
Having a support system in place is essential during divorce. Friends, family members, or support groups can provide empathy, understanding, and a safe space to share your feelings. Professional therapists can help you navigate complex emotions and offer guidance for emotional healing.

Chapter 4: The Decision to Divorce

Weighing the Pros and Cons of Divorce:
The decision to divorce should not be taken lightly. It is essential to carefully assess the reasons behind the desire to divorce and weigh the potential consequences. Counseling or mediation may help both partners gain clarity before making a final decision.

Communicating with Your Spouse About Your Decision:
Once you've made the decision to divorce, it's crucial to have an open and honest conversation with your spouse. Choose an appropriate time and place to discuss your feelings and intentions respectfully. Effective communication can help both parties move forward with a clearer understanding of the situation.

Chapter 5: Legal Considerations

Understanding the Legal Process of Divorce:
Divorce laws vary depending on your jurisdiction, and it's crucial to familiarize yourself with the legal requirements and procedures involved in the divorce process. Consulting with a divorce attorney early on will help you understand your rights and obligations.

Finding the Right Divorce Attorney:
Choosing a competent and experienced divorce attorney is essential for protecting your interests throughout the divorce proceedings. Take the time to research and interview potential attorneys to find the best fit for your needs.

Chapter 6: Custody and Parenting Arrangements

Navigating Child Custody and Visitation Issues:
Child custody is often one of the most emotionally charged aspects of divorce. The best interest of the children should be the primary focus when determining custody and visitation arrangements.

Prioritizing the Well-Being of Your Children:
Children may struggle emotionally during divorce, and their well-being should be a top priority. Co-parenting effectively and providing a stable and supportive environment can help children adjust to the changes.

Chapter 7: Divorce Mediation and Collaborative Divorce

Exploring Alternative Dispute Resolution Methods:
Divorce mediation and collaborative divorce are alternatives to traditional litigated divorce. These approaches encourage communication and cooperation between both parties, leading to more mutually agreeable outcomes.

The Benefits of Working Together to Find Common Ground:
Mediation and collaborative divorce allow couples to have more control over the final settlement. It can also reduce the financial and emotional costs associated with a lengthy court battle.

Chapter 8: Division of Assets and Debts

Understanding the Equitable Distribution of Property:
Dividing assets and debts can be a complex process. Understanding the concept of equitable distribution, where assets and debts are divided fairly but not necessarily equally, is crucial.

Dealing with Financial Challenges and Debts:
Divorce can lead to financial strain, especially when dealing with shared debts. Creating a clear financial plan and budget is essential for managing post-divorce finances.

Chapter 9: The Role of Social Media in Divorce

Avoiding Common Pitfalls and Risks on Social Media During Divorce:
Social media can play a significant role in divorce proceedings, potentially impacting child custody arrangements, asset division, and alimony. Being cautious about what you post and share on social media is essential.

Protecting Your Privacy and Reputation:
Think twice before venting about your ex-spouse or sharing sensitive information on social media. Maintaining privacy and a positive online presence can safeguard your reputation during and after divorce.

Chapter 10: Co-Parenting After Divorce

Building a Positive Co-Parenting Relationship with Your Ex-Spouse:
Effective co-parenting involves putting aside personal conflicts and focusing on what's best for the children. Open communication and a willingness to cooperate are key components of successful co-parenting.

Effective Communication Strategies for Parenting from Separate Households:
Maintaining consistent and clear communication about parenting decisions and schedules is vital for children's stability and well-being. Utilizing tools like co-parenting apps or shared calendars can facilitate communication.

Chapter 11: Taking Care of Yourself During Divorce

Practicing Self-Care to Maintain Physical and Emotional Well-Being:
Divorce can be emotionally and physically draining. Engaging in self-care activities such as exercise, mindfulness practices, or hobbies can help reduce stress and promote emotional healing.

Exploring Therapy and Support Groups as a Healing Resource:
Therapy can be beneficial in processing emotions, improving coping strategies, and building resilience. Support groups provide a safe space to connect with others who have experienced similar challenges.

Chapter 12: Helping Children Cope with Divorce

Recognizing and Addressing the Emotional Impact on Children:
Children may experience a wide range of emotions during divorce, including sadness, anger, and confusion. Validating their feelings and offering reassurance can help them navigate these emotions.

Tools and Techniques to Support Your Kids Through the Process:
Being available to listen and answer questions, maintaining routines, and involving children in decisions that affect them can help them feel more secure during the transition.

Chapter 13: Rebuilding Your Life Post-Divorce

Setting New Goals and Finding Purpose After Divorce:
Divorce provides an opportunity for a fresh start. Setting new personal and professional goals can bring a sense of purpose and direction to your life.

Embracing Change and Personal Growth:
Embracing change as a catalyst for personal growth can lead to a more fulfilling life after divorce. This may involve learning new skills, exploring new interests, or building new relationships.

Chapter 14: Dating After Divorce

Navigating the World of Dating Again:
Dating after divorce can be intimidating and overwhelming. Taking things slow and being mindful of your emotional readiness is essential for a healthy dating experience.

Taking It Slow and Learning from Past Experiences:
Learning from the past and being cautious about repeating unhealthy patterns can lead to more successful and meaningful future relationships.

Chapter 15: Blended Families and Step-Parenting

Challenges and Rewards of Blending Families:
Blending families can be complex, with challenges arising from different parenting styles and family dynamics. However, it also provides opportunities for love and support from new family members.

Strategies for Building Strong, Cohesive Relationships:
Effective communication, patience, and respect are vital for building strong relationships in blended families. Nurturing individual connections with stepchildren can also help foster trust and acceptance.

Chapter 16: Dealing with Conflict and Co-Parenting Challenges

Effective Ways to Handle Disagreements and Conflicts with Your Ex-Spouse:
Disagreements with your ex-spouse are natural, but resolving conflicts amicably is essential for effective co-parenting. Seeking mediation or co-parenting counseling can assist in finding common ground.

Seeking Professional Mediation When Needed:
If conflicts persist, professional mediation can provide an impartial third-party perspective to facilitate communication and compromise.

Chapter 17: Reconciliation vs. Moving On

Considering the Possibility of Reconciliation:
Reconciliation might be on your mind, especially if you still have feelings for your ex-spouse. Consider seeking couples therapy if both partners are willing to work on the relationship.

Knowing When It's Time to Move Forward Independently:
Moving on from a divorce is a personal decision. Knowing when it's time to focus on individual growth and well-being is an important part of the healing process.

Chapter 18: Financial Planning for the Future

Reevaluating Financial Goals and Creating a New Plan:
Divorce often requires a reevaluation of financial goals and priorities. Creating a new budget and long-term financial plan will help you move forward confidently.

Budgeting and Managing Finances Effectively:
Learning to manage finances independently is crucial post-divorce. Seek the help of a financial advisor if needed to make informed financial decisions.

Chapter 19: Co-Parenting and New Partners

Navigating the Introduction of New Partners to Your Children:
Introducing new partners to your children should be done with care and consideration. Ensure that your children feel comfortable and ready before introducing them to someone new.

Balancing Responsibilities and Boundaries:
Maintaining clear boundaries and balancing your responsibilities as a parent and partner can lead to healthier and more harmonious relationships with both your children and new partner.

Chapter 20: Healing and Growth Through Therapy

The Benefits of Therapy in the Post-Divorce Healing Process:
Therapy can offer valuable support in processing emotions, addressing unresolved issues, and developing coping strategies for moving forward.

Overcoming Trauma and Rebuilding Self-Esteem:
Divorce can leave emotional scars. Working with a therapist can help heal past traumas and rebuild self-esteem and self-confidence.

Chapter 21: Creating a Healthy Support System

Surrounding Yourself with Positive Influences and a Strong Support Network:
Building a network of friends, family, and support groups can provide a sense of belonging and understanding during challenging times.

Letting Go of Toxic Relationships:
In the aftermath of divorce, it's essential to distance yourself from toxic relationships that may hinder your healing and growth.

Chapter 22: Redefining Your Identity

Rediscovering Your Sense of Self After Divorce:
Divorce can lead to a reevaluation of one's identity and values. Embrace this opportunity to redefine who you are and what you want in life.

Pursuing New Passions and Interests:
Exploring new hobbies and interests can be fulfilling and help you discover aspects of yourself that you might have overlooked before.

Chapter 23: Handling Relocation and Life Transitions

Coping with Geographical Changes and Life Transitions After Divorce:
Moving to a new location and adjusting to life transitions can be challenging. Take the time to process these changes and seek support if needed.

Making Informed Decisions About Moving Forward:
When facing significant life changes, consider the impact on your well-being and your children's well-being. Take calculated steps and make informed decisions about the future.

Chapter 24: Embracing Single Parenthood

Celebrating the Joys and Challenges of Being a Single Parent:
Being a single parent comes with unique challenges and joys. Embrace the opportunity to foster a strong bond with your children and create a nurturing home environment.

Emphasizing the Importance of Self-Love and Self-Compassion:
Practicing self-love and self-compassion is crucial for single parents, as it provides a strong foundation for nurturing themselves and their children.

Chapter 25: Finding Closure and Moving Forward

Embracing Closure and Acceptance of the Past:
Finding closure involves accepting the end of the marriage and coming to terms with the past. It's a necessary step for moving forward with your life.

Taking Proactive Steps Towards a Brighter Future:
As you embrace closure, take proactive steps towards your future. Set new goals, pursue your passions, and cultivate a positive outlook on life.

Conclusion:

Navigating divorce is a challenging and transformative process. By recognizing the emotional and practical challenges, seeking support, and focusing on personal growth, individuals can emerge from divorce with newfound strength and resilience. Remember that healing is a gradual process, and embracing change can lead to a brighter and more fulfilling future post-divorce.


Featured books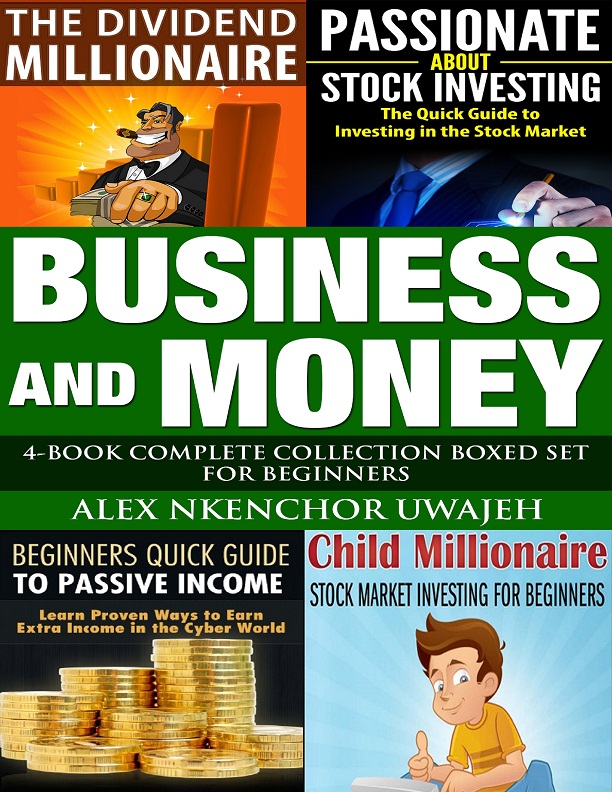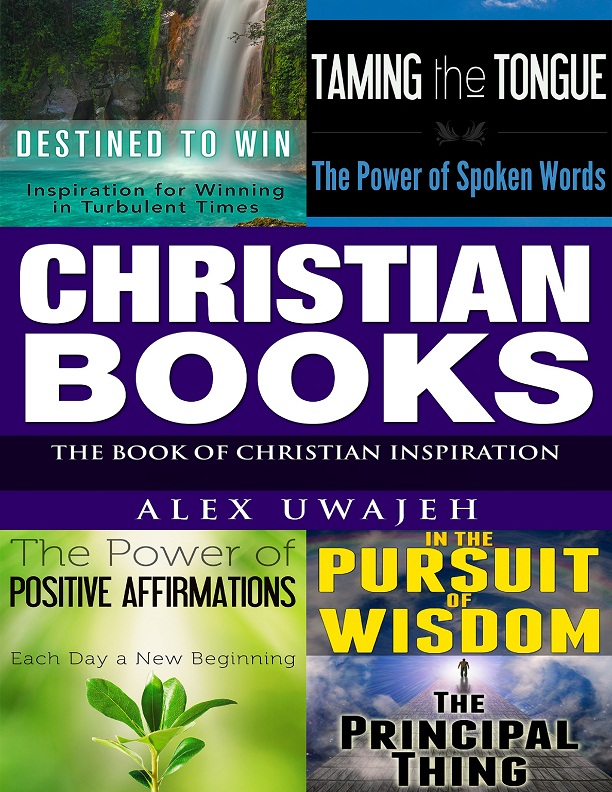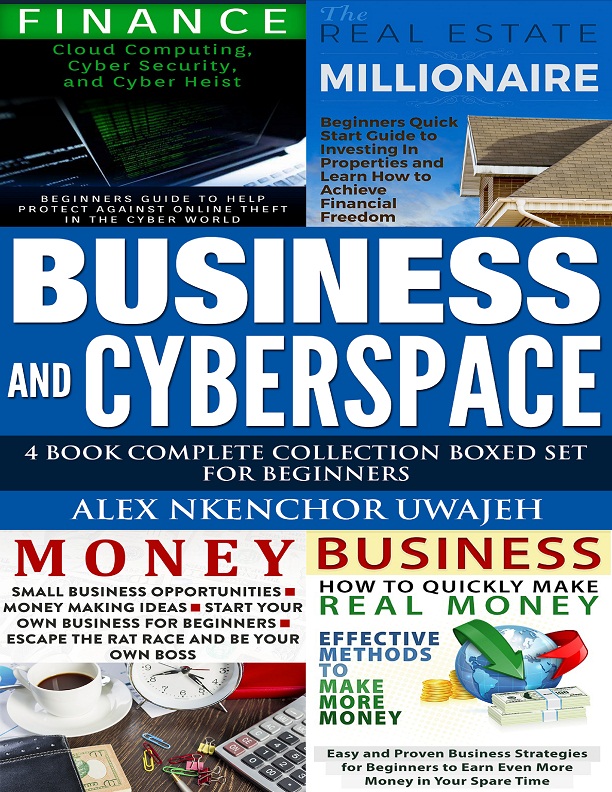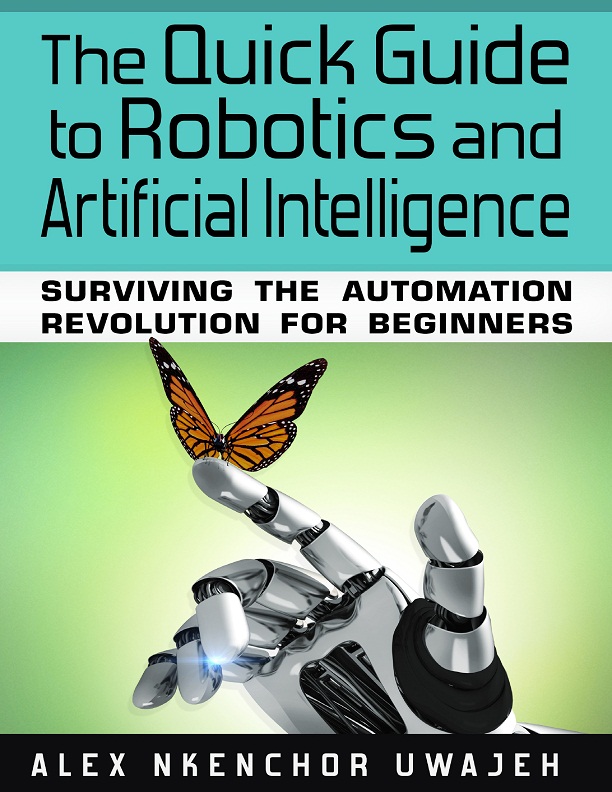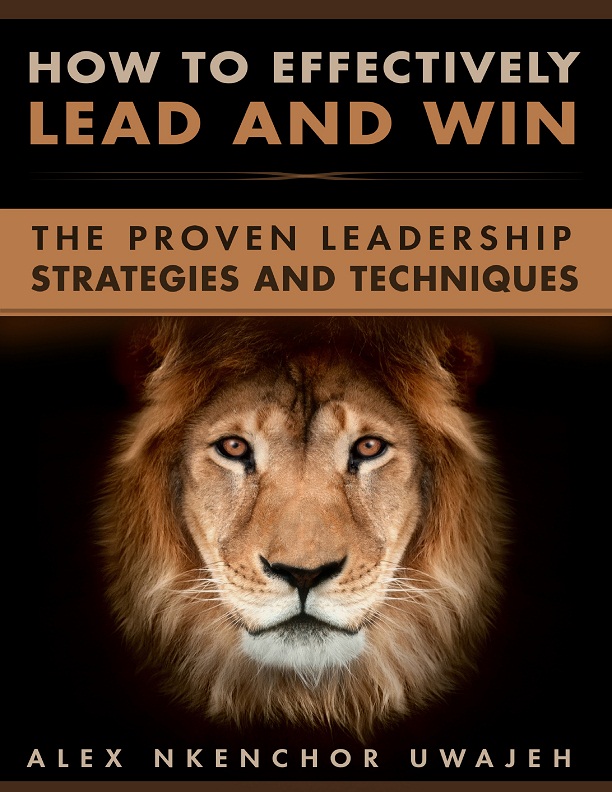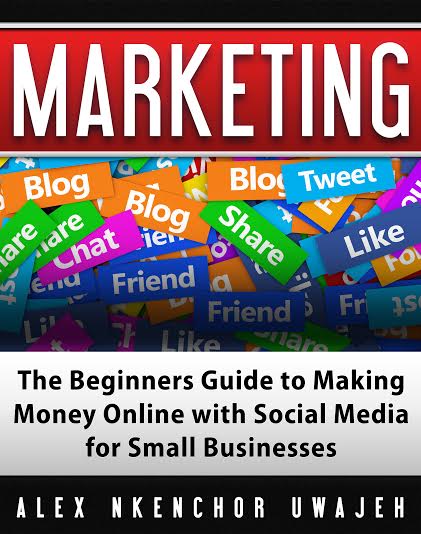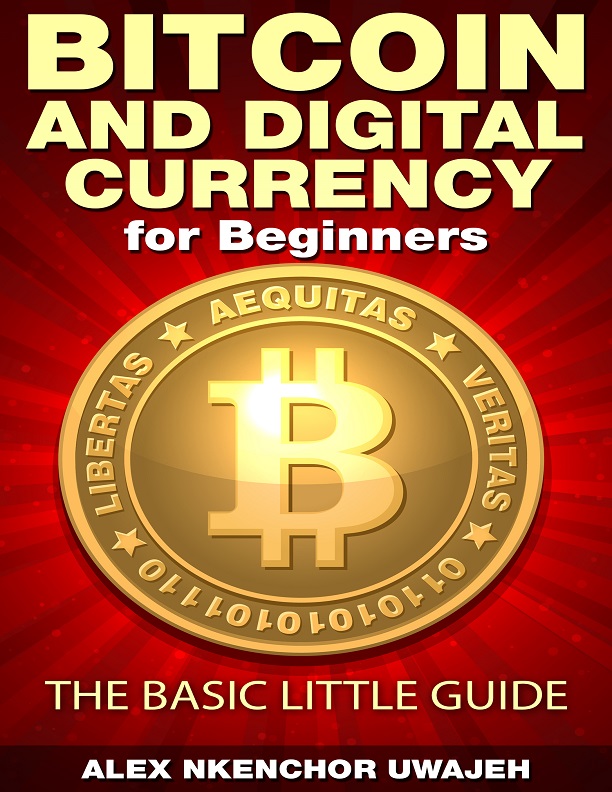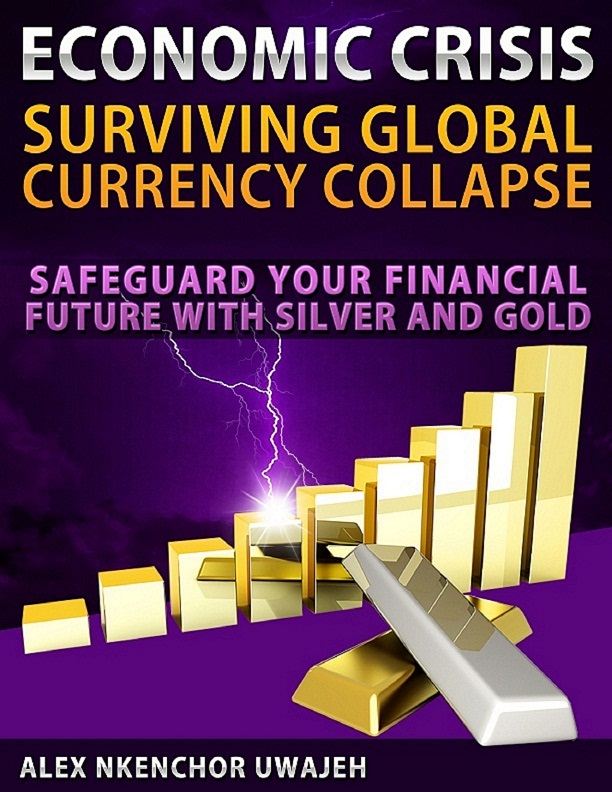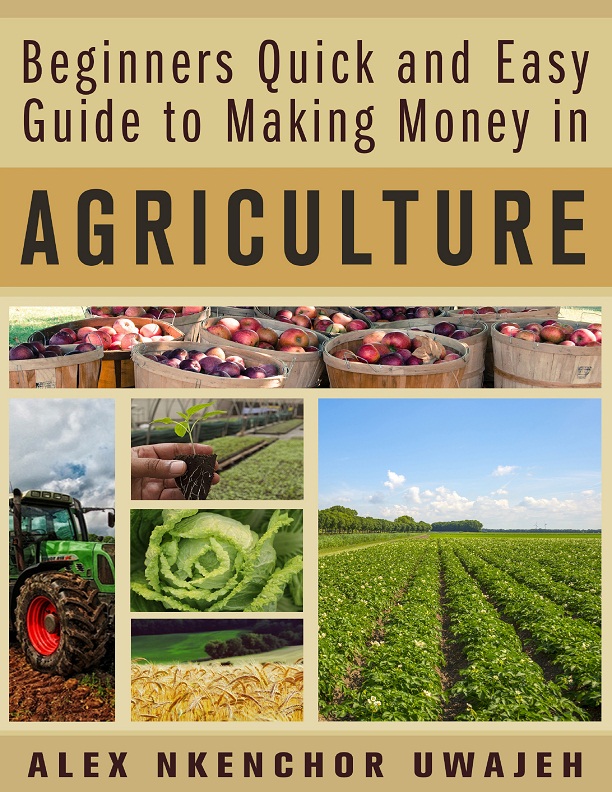 Browse my Google Playstore Books
Want Audible Audio Books? Start Listening Now, 30 Days Free