Helpful Articles




Nigeria Crude Oil Processing: Complete Guide


Chapter 1: Introduction to Nigeria's Crude Oil Industry

Overview of Nigeria's position as a major player in the global crude oil market
Importance of crude oil processing in Nigeria's economy
Chapter 2: Exploration and Production of Crude Oil in Nigeria

Brief history of oil exploration in Nigeria
Major oil fields and their production capacities
Exploration techniques and technologies used in the country
Chapter 3: Composition and Properties of Nigerian Crude Oil

Overview of the different types of crude oil found in Nigeria
Physical and chemical properties of Nigerian crude oil
Significance of crude oil properties in processing and refining
Chapter 4: Crude Oil Reserves and Production in Nigeria

Assessment of Nigeria's crude oil reserves
Current production levels and trends
Factors affecting production rates in the country
Chapter 5: Crude Oil Processing Facilities in Nigeria

Overview of major crude oil processing facilities in Nigeria
Refineries and their capacities
Upgrading and downstream facilities
Chapter 6: Primary Crude Oil Processing Techniques

Introduction to primary processing techniques such as separation and desalting
Detailed explanation of separation methods, including distillation and stabilization
Importance of desalting to remove impurities from crude oil
Chapter 7: Secondary Crude Oil Processing Techniques

Overview of secondary processing techniques like cracking and reforming
Explanation of cracking processes, such as thermal and catalytic cracking
Importance of reforming processes to enhance the quality of petroleum products
Chapter 8: Refining and Fractionation of Crude Oil

Detailed explanation of the refining process
Fractionation of crude oil into various petroleum products
Overview of the distillation tower and its role in refining
Chapter 9: Downstream Operations in Nigeria's Oil Industry

Overview of downstream operations, including blending and marketing
Importance of blending to meet product specifications
Marketing and distribution of petroleum products in Nigeria
Chapter 10: Environmental Considerations in Crude Oil Processing

Environmental challenges associated with crude oil processing
Efforts to mitigate environmental impacts
Adoption of cleaner technologies and best practices
Chapter 11: Quality Control and Assurance in Crude Oil Processing

Importance of quality control in crude oil processing
Testing and inspection procedures
Compliance with international standards and regulations
Chapter 12: Crude Oil Pricing and Market Dynamics

Factors influencing crude oil prices
Overview of Nigeria's crude oil export market
Major buyers and pricing mechanisms
Chapter 13: Challenges and Opportunities in Nigeria's Crude Oil Industry

Analysis of challenges faced by Nigeria's oil industry
Potential opportunities for growth and development
Government initiatives and policies to address industry challenges
Chapter 14: Technology and Innovation in Crude Oil Processing

Overview of technological advancements in the industry
Role of innovation in improving efficiency and sustainability
Examples of cutting-edge technologies being implemented in Nigeria
Chapter 15: Impact of Crude Oil Processing on the Nigerian Economy

Analysis of the economic contribution of crude oil processing
Employment generation and revenue generation
Diversification efforts and reducing dependence on oil revenue
Chapter 16: International Partnerships and Collaboration

Overview of international collaborations in Nigeria's oil industry
Joint ventures with foreign companies
Technology transfer and knowledge sharing initiatives
Chapter 17: Future Outlook and Trends in Crude Oil Processing

Analysis of future trends in the global crude oil industry
Potential impacts on Nigeria's oil sector
Forecast for crude oil processing in Nigeria
Chapter 18: Research and Development in the Crude Oil Sector

Importance of research and development in the industry
Current research initiatives in Nigeria
Role of academia and research institutions
Chapter 19: Training and Capacity Building in Crude Oil Processing

Need for skilled workforce in the oil sector
Training programs and capacity building initiatives
Importance of human capital development
Chapter 20: Government Regulations and Policies

Overview of regulatory frameworks governing the oil industry
Government policies and initiatives to attract investment
Compliance and adherence to regulations
Chapter 21: Case Studies: Successful Crude Oil Processing Projects in Nigeria

Examination of successful crude oil processing projects
Lessons learned and best practices
Impact on the local economy and communities
Chapter 22: Socioeconomic Impacts of Crude Oil Processing

Analysis of the social and economic impacts of oil processing
Local community development programs
Corporate social responsibility initiatives
Chapter 23: Security and Safety in Crude Oil Processing

Importance of security measures in oil processing facilities
Safety protocols and emergency response plans
Collaboration with security agencies to combat oil theft and vandalism
Chapter 24: Future Challenges and Strategies

Anticipated challenges in the future of crude oil processing in Nigeria
Strategies to overcome these challenges
Importance of sustainable practices and diversification efforts
Chapter 25: Conclusion and Way Forward


Chapter 1: Introduction to Nigeria's Crude Oil Industry

1.1 Overview of Nigeria's Position in the Global Crude Oil Market
Nigeria is a major player in the global crude oil market, being Africa's largest oil producer and one of the top oil exporters worldwide. The country's abundant oil reserves and significant production capacity contribute significantly to its economy.

1.2 Importance of Crude Oil Processing in Nigeria's Economy
Crude oil processing plays a vital role in Nigeria's economy by transforming raw crude oil into various refined petroleum products such as gasoline, diesel, jet fuel, and lubricants. These products are essential for transportation, power generation, industrial activities, and domestic use. Revenue generated from crude oil exports and domestic consumption contributes significantly to Nigeria's GDP, government revenue, and foreign exchange earnings.

Chapter 2: Exploration and Production of Crude Oil in Nigeria

2.1 Brief History of Oil Exploration in Nigeria
Oil exploration in Nigeria dates back to the 1950s when oil was first discovered in commercial quantities in the Niger Delta region. Since then, numerous oil fields have been discovered and developed, attracting both local and international oil companies to explore and produce oil in the country.

2.2 Major Oil Fields and Their Production Capacities
Nigeria has several major oil fields, including the Bonny, Brass River, Qua Iboe, and Forcados fields. These fields have significant production capacities and contribute substantially to Nigeria's total oil production.

2.3 Exploration Techniques and Technologies Used in Nigeria
Oil exploration in Nigeria involves various techniques and technologies such as seismic surveys, drilling, and well testing. Advanced technologies, including 3D seismic imaging and horizontal drilling, are employed to enhance the efficiency and accuracy of oil exploration and production processes.

Chapter 3: Composition and Properties of Nigerian Crude Oil

3.1 Overview of Different Types of Crude Oil Found in Nigeria
Nigeria produces a variety of crude oil grades, each with its own unique characteristics and properties. The major crude oil types produced in Nigeria include Bonny Light, Qua Iboe, Forcados, Escravos, and Brass River.

3.2 Physical and Chemical Properties of Nigerian Crude Oil
Nigerian crude oils typically have a low-to-medium density and medium-to-high sulfur content. The API gravity of Nigerian crude ranges from around 30 to 40 degrees. These properties affect the quality and processing requirements of the crude oil.

3.3 Significance of Crude Oil Properties in Processing and Refining
The physical and chemical properties of crude oil determine its suitability for different refining processes. Crude oils with higher API gravity and lower sulfur content are generally easier to process and yield higher-value refined products.

Chapter 4: Crude Oil Reserves and Production in Nigeria

4.1 Assessment of Nigeria's Crude Oil Reserves
Nigeria has substantial crude oil reserves estimated at over 37 billion barrels. These reserves are located both onshore and offshore, with the Niger Delta region being the primary area of exploration and production.

4.2 Current Production Levels and Trends
Nigeria's current crude oil production fluctuates due to various factors such as market conditions, operational challenges, and infrastructure limitations. However, the country has the capacity to produce several million barrels of oil per day.

4.3 Factors Affecting Production Rates in Nigeria
Several factors impact Nigeria's crude oil production rates, including infrastructure constraints, security concerns, oil theft, pipeline vandalism, and environmental issues. Efforts to address these challenges are crucial for maintaining and increasing production levels.

Chapter 5: Crude Oil Processing Facilities in Nigeria

5.1 Overview of Major Crude Oil Processing Facilities in Nigeria
Nigeria has four major crude oil processing facilities, namely the Port Harcourt Refining Company, Kaduna Refining and Petrochemical Company, Warri Refining and Petrochemical Company, and the Dangote Refinery (under construction). These facilities are responsible for refining crude oil into various petroleum products.

5.2 Refineries and Their Capacities
The existing refineries in Nigeria have a combined refining capacity of around 445,000 barrels per day. However, due to operational challenges and inadequate maintenance, their actual production levels have been significantly lower.

5.3 Upgrading and Downstream Facilities
Apart from the traditional refineries, Nigeria has also invested in upgrading and downstream facilities such as petrochemical plants, liquefied petroleum gas (LPG) plants, and fertiliser plants. These facilities add value to crude oil by producing additional high-demand products.

Chapter 6: Primary Crude Oil Processing Techniques

6.1 Introduction to Primary Processing Techniques: Separation and Desalting
Primary processing involves the initial separation of crude oil into its different components and the removal of impurities. Separation techniques, including distillation and stabilization, are employed to separate the oil into fractions based on their boiling points. Desalting is also performed to remove salts and water from the crude oil.

6.2 Detailed Explanation of Separation Methods: Distillation and Stabilization
Distillation is a key primary processing technique where crude oil is heated in a distillation tower, allowing the various components with different boiling points to vaporize and condense at specific temperature ranges. Stabilization is the process of removing light hydrocarbon gases from the crude oil, making it safer for transportation.

6.3 Importance of Desalting to Remove Impurities from Crude Oil
Desalting is a critical step in primary processing as it removes water and salts from crude oil, preventing corrosion and fouling in downstream processing units. Desalting improves the quality of the crude oil and reduces the likelihood of equipment damage during refining.

Chapter 7: Secondary Crude Oil Processing Techniques

7.1 Overview of Secondary Processing Techniques: Cracking and Reforming
Secondary processing techniques are employed to convert heavier fractions of crude oil into lighter, more valuable products. Cracking and reforming are two commonly used secondary processing techniques.

7.2 Explanation of Cracking Processes: Thermal and Catalytic Cracking
Thermal cracking involves the breaking of large hydrocarbon molecules into smaller molecules through the application of heat and pressure. Catalytic cracking, on the other hand, uses a catalyst to facilitate the cracking process, increasing efficiency and selectivity.

7.3 Importance of Reforming Processes to Enhance the Quality of Petroleum Products
Reforming processes play a crucial role in converting low-octane naphtha into high-octane gasoline. These processes involve rearranging the molecular structure of hydrocarbons to improve the quality and performance of gasoline and other refined products.

Chapter 8: Refining and Fractionation of Crude Oil

8.1 Detailed Explanation of the Refining Process
Refining is a complex process that involves multiple steps and units to transform crude oil into various refined products. It includes processes such as distillation, cracking, reforming, hydrotreating, and blending.

8.2 Fractionation of Crude Oil into Various Petroleum Products
During refining, crude oil is fractionated into different products based on their boiling points and molecular weights. The distillation tower separates the crude oil into fractions such as gasoline, diesel, kerosene, jet fuel, and residual fuel oil.

8.3 Overview of the Distillation Tower and Its Role in Refining
The distillation tower, also known as the atmospheric or crude tower, is a key component of the refining process. It consists of several trays or stages where the separation of hydrocarbon fractions occurs based on their boiling points.

Chapter 9: Downstream Operations in Nigeria's Oil Industry

9.1 Overview of Downstream Operations: Blending and Marketing
Downstream operations involve activities after the refining process, including blending different petroleum products to meet specific quality requirements and marketing the refined products to consumers.

9.2 Importance of Blending to Meet Product Specifications
Blending is the process of combining different petroleum products to achieve desired specifications. It is essential to meet regulatory requirements and ensure the optimal performance of fuels and lubricants.

9.3 Marketing and Distribution of Petroleum Products in Nigeria
The marketing and distribution of petroleum products in Nigeria involve various entities, including oil marketing companies, depots, and retail outlets. Effective distribution networks are crucial to ensure a steady supply of petroleum products to end consumers.

Chapter 10: Environmental Considerations in Crude Oil Processing

10.1 Environmental Challenges Associated with Crude Oil Processing
Crude oil processing can have significant environmental impacts, including air and water pollution, soil contamination, and greenhouse gas emissions. Spills, flaring, and improper waste management are some of the challenges that need to be addressed.

10.2 Efforts to Mitigate Environmental Impacts
Various measures are being taken to mitigate the environmental impacts of crude oil processing. These include the use of advanced pollution control technologies, stricter regulations, and the adoption of cleaner production practices.

10.3 Adoption of Cleaner Technologies and Best Practices
The industry is gradually transitioning to cleaner technologies and best practices to reduce environmental impacts. This includes the use of advanced refining processes, such as hydroprocessing, as well as investments in renewable energy and carbon capture technologies.

Chapter 11: Quality Control and Assurance in Crude Oil Processing

11.1 Importance of Quality Control in Crude Oil Processing
Quality control is crucial in crude oil processing to ensure that the refined products meet specified standards and customer requirements. It involves monitoring and testing at various stages of the refining process.

11.2 Testing and Inspection Procedures
Various testing and inspection procedures are carried out to assess the quality of crude oil and refined products. These include tests for physical and chemical properties, as well as inspections to ensure compliance with regulatory standards.

11.3 Compliance with International Standards and Regulations
Crude oil processing facilities in Nigeria strive to meet international quality standards and comply with environmental, health, and safety regulations. This ensures that the refined products are of high quality and compatible with international markets.

Chapter 12: Crude Oil Pricing and Market Dynamics

12.1 Factors Influencing Crude Oil Prices
Crude oil prices are influenced by a multitude of factors, including global supply and demand dynamics, geopolitical tensions, economic conditions, currency fluctuations, and OPEC production decisions. These factors can cause significant price volatility in the global oil market.

12.2 Overview of Nigeria's Crude Oil Export Market
Nigeria is a major exporter of crude oil, with its exports primarily directed to international markets. The country's crude oil pricing is influenced by global market trends and the competitiveness of its oil in terms of quality and availability.

12.3 Major Buyers and Pricing Mechanisms
Nigeria's crude oil is purchased by various buyers, including international oil companies, refineries, and trading firms. Pricing mechanisms may involve long-term contracts, spot market transactions, or pricing formulas tied to benchmark crude oil prices.

Chapter 13: Challenges and Opportunities in Nigeria's Crude Oil Industry

13.1 Analysis of Challenges Faced by Nigeria's Oil Industry
Nigeria's oil industry faces several challenges, including aging infrastructure, inadequate refining capacity, security issues, oil theft, pipeline vandalism, and regulatory constraints. These challenges hinder the industry's growth and contribute to revenue losses.

13.2 Potential Opportunities for Growth and Development
Despite the challenges, Nigeria's oil industry presents opportunities for growth and development. These include investments in refinery upgrades and expansions, diversification into petrochemicals, exploration in untapped oil fields, and advancements in technology and innovation.

13.3 Government Initiatives and Policies to Address Industry Challenges
The Nigerian government has implemented various initiatives and policies to address the challenges faced by the oil industry. These include efforts to attract investments, improve infrastructure, strengthen security measures, and promote local content development.

Chapter 14: Technology and Innovation in Crude Oil Processing

14.1 Overview of Technological Advancements in the Industry
The crude oil processing industry is witnessing significant technological advancements aimed at improving efficiency, reducing environmental impact, and maximizing the value of petroleum products. Advanced refining processes, catalyst developments, and digitalization are among the areas of innovation.

14.2 Role of Innovation in Improving Efficiency and Sustainability
Innovation plays a crucial role in enhancing the efficiency and sustainability of crude oil processing. It enables the development of cleaner technologies, improved catalysts, process optimization tools, and advanced monitoring and control systems.

14.3 Examples of Cutting-Edge Technologies Being Implemented in Nigeria
Nigeria is adopting various cutting-edge technologies in its crude oil processing operations. These include the use of hydroprocessing units for cleaner fuel production, advanced catalysts for refining processes, and digital solutions for process optimization and automation.

Chapter 15: Impact of Crude Oil Processing on the Nigerian Economy

15.1 Analysis of the Economic Contribution of Crude Oil Processing
Crude oil processing has a significant economic impact on Nigeria. It contributes to the country's GDP, government revenue through taxes and royalties, foreign exchange earnings from exports, and employment generation across the value chain.

15.2 Employment Generation and Job Opportunities
Crude oil processing provides direct and indirect employment opportunities, ranging from skilled workers in refineries to supporting industries such as logistics, maintenance services, and marketing. The sector contributes to job creation and income generation.

15.3 Diversification Efforts and Reducing Dependence on Oil Revenue
The Nigerian government recognizes the need to diversify the economy and reduce dependence on oil revenue. Efforts are underway to promote sectors such as agriculture, manufacturing, and services to create a more balanced and sustainable economy.

Chapter 16: International Partnerships and Collaboration

16.1 Overview of International Collaborations in Nigeria's Oil Industry
Nigeria's oil industry has fostered various international partnerships and collaborations. International oil companies, technical service providers, and financial institutions are actively involved in joint ventures, technical assistance programs, and research collaborations.

16.2 Joint Ventures with Foreign Companies
Foreign companies often engage in joint ventures with Nigerian counterparts to explore and produce oil in the country. These partnerships bring together technical expertise, financial resources, and market access, benefiting both parties and contributing to industry growth.

16.3 Technology Transfer and Knowledge Sharing Initiatives
International collaborations facilitate technology transfer and knowledge sharing in Nigeria's oil industry. This includes the exchange of best practices, training programs, research collaborations, and access to advanced technologies and expertise.

Chapter 17: Future Outlook and Trends in Crude Oil Processing

17.1 Analysis of Future Trends in the Global Crude Oil Industry
The global crude oil industry is undergoing significant transformations driven by evolving energy trends, environmental concerns, and technological advancements. Factors such as the increasing demand for cleaner fuels, energy transition efforts, and advancements in renewable energy sources shape the future outlook of the industry.

17.2 Potential Impacts on Nigeria's Oil Sector
Nigeria's oil sector will be influenced by these global trends and developments. The country needs to align with changing market demands, adopt cleaner technologies, diversify its energy mix, and promote sustainable practices to remain competitive and resilient in the evolving landscape.

17.3 Forecast for Crude Oil Processing in Nigeria
The forecast for crude oil processing in Nigeria depends on various factors, including market conditions, investment climate, infrastructure development, and government policies. Continued investments in refining capacity, technological upgrades, and diversification efforts will play a crucial role in shaping the future of the industry.

Chapter 18: Research and Development in the Crude Oil Sector

18.1 Importance of Research and Development in the Industry
Research and development (R&D) activities are vital for the advancement of the crude oil sector. R&D initiatives focus on improving refining processes, developing cleaner technologies, enhancing product quality, and addressing environmental challenges.

18.2 Current Research Initiatives in Nigeria
Nigeria is investing in research initiatives to address industry challenges and promote technological advancements. Academic institutions, research organizations, and industry collaborations are conducting studies on various aspects of crude oil processing, including efficiency improvements, environmental sustainability, and product development.

18.3 Role of Academia and Research Institutions
Academic institutions and research institutions play a crucial role in advancing knowledge and innovation in the crude oil sector. They contribute to research, provide technical expertise, and support the training and development of skilled professionals in the industry.

Chapter 19: Training and Capacity Building in Crude Oil Processing

19.1 Need for Skilled Workforce in the Oil Sector
The oil sector requires a skilled workforce to operate and maintain the complex processes and equipment involved in crude oil processing. Skilled professionals in areas such as engineering, process optimization, quality control, and health and safety are essential for efficient and safe operations.

19.2 Training Programs and Capacity Building Initiatives
Training programs and capacity building initiatives are conducted to develop and enhance the skills of professionals in the oil industry. These programs cover various aspects of crude oil processing, including technical knowledge, operational best practices, safety protocols, and environmental management.

19.3 Importance of Human Capital Development
Human capital development is crucial for the long-term sustainability and competitiveness of Nigeria's oil industry. Investments in education, vocational training, and professional development programs contribute to building a highly skilled workforce and promoting career opportunities within the sector.

Chapter 20: Government Regulations and Policies

20.1 Overview of Regulatory Frameworks Governing the Oil Industry
The oil industry in Nigeria operates under a comprehensive regulatory framework that covers various aspects, including exploration and production, environmental protection, health and safety, taxation, and local content development. These regulations aim to ensure transparency, accountability, and sustainable practices.

20.2 Government Policies and Initiatives to Attract Investment
The Nigerian government has implemented policies and initiatives to attract investment in the oil sector. These include the liberalization of the downstream sector, fiscal incentives, regulatory reforms, and the promotion of public-private partnerships. The aim is to create an enabling environment for both local and foreign investors.

20.3 Compliance and Adherence to Regulations
Compliance with regulations is essential for the sustainable operation of the oil industry in Nigeria. Companies operating in the sector are required to adhere to environmental standards, health and safety regulations, local content requirements, and financial reporting obligations to maintain their licenses and social license to operate.

Chapter 21: Case Studies: Successful Crude Oil Processing Projects in Nigeria

21.1 Examination of Successful Crude Oil Processing Projects
Several successful crude oil processing projects have been undertaken in Nigeria. These projects showcase best practices, innovative approaches, and successful collaborations that have contributed to the growth and development of the industry.

21.2 Lessons Learned and Best Practices
Case studies provide valuable lessons and best practices for the industry. These include effective project management, stakeholder engagement, technology selection, operational excellence, and the importance of sustainable practices.

21.3 Impact on the Local Economy and Communities
Successful crude oil processing projects have positive impacts on the local economy and communities. They create job opportunities, stimulate economic growth, promote local content development, and support social development initiatives through corporate social responsibility programs.

Chapter 22: Socioeconomic Impacts of Crude Oil Processing

22.1 Analysis of the Social and Economic Impacts of Oil Processing
Crude oil processing has significant socioeconomic impacts on Nigeria. It contributes to government revenue, creates employment opportunities, stimulates economic growth, and supports infrastructure development. However, it also poses challenges, such as income inequality, environmental degradation, and dependence on a single revenue source.

22.2 Local Community Development Programs
Companies operating in the oil sector often implement community development programs to mitigate the negative impacts and promote social progress. These programs focus on education, healthcare, infrastructure development, skills training, and entrepreneurship support, aiming to enhance the well-being of local communities.

22.3 Corporate Social Responsibility Initiatives
Corporate social responsibility (CSR) initiatives play a crucial role in addressing social and environmental issues associated with crude oil processing. Oil companies engage in CSR activities, including community engagement, environmental conservation, and social investments, to contribute positively to the communities and environments in which they operate.

Chapter 23: Security and Safety in Crude Oil Processing

23.1 Importance of Security Measures in Oil Processing Facilities
Security is a critical aspect of crude oil processing due to the potential risks of theft, sabotage, and terrorist activities. Robust security measures, including surveillance systems, personnel training, and collaboration with security agencies, are essential to protect facilities and ensure uninterrupted operations.

23.2 Safety Protocols and Emergency Response Plans
Safety protocols and emergency response plans are crucial in crude oil processing facilities to protect workers, prevent accidents, and mitigate the impacts of incidents. Regular safety audits, training programs, and drills are conducted to ensure the readiness and effectiveness of emergency response measures.

23.3 Collaboration with Security Agencies to Combat Oil Theft and Vandalism
Oil theft and pipeline vandalism are significant challenges in Nigeria's oil industry. Collaboration between oil companies, security agencies, and local communities is essential to combat these activities. Joint efforts include intelligence gathering, surveillance operations, and community engagement to prevent and deter such incidents.

Chapter 24: Future Challenges and Strategies

24.1 Anticipated Challenges in the Future of Crude Oil Processing in Nigeria
The future of crude oil processing in Nigeria will face several challenges, including market volatility, changing energy landscape, environmental regulations, technology disruptions, and the need for sustainable practices. Adapting to these challenges requires strategic planning and proactive measures.

24.2 Strategies to Overcome Future Challenges
To overcome future challenges, the Nigerian oil industry should focus on diversification, technological advancements, energy transition initiatives, infrastructure development, regulatory reforms, and talent development. Embracing sustainability, innovation, and stakeholder collaboration will be key in navigating the changing landscape.

24.3 Importance of Sustainable Practices and Diversification Efforts
Sustainable practices and diversification efforts are crucial for the long-term viability of the crude oil processing industry in Nigeria. This includes investing in renewable energy, promoting energy efficiency, reducing environmental impacts, and diversifying the economy to decrease dependence on oil revenue.

Chapter 25: Conclusion and Way Forward

25.1 Summary of Key Points Discussed in the Article
The article provided a comprehensive guide to Nigeria's crude oil processing industry, covering various aspects such as exploration, production, processing techniques, refining, downstream operations, environmental considerations, market dynamics, challenges, opportunities, and future outlook.

25.2 Recommendations for the Future of Crude Oil Processing in Nigeria
To ensure the sustainable growth and development of Nigeria's crude oil processing industry, it is recommended to focus on diversification, technological innovation, talent development, environmental sustainability, infrastructure improvement, and regulatory reforms. Collaboration between industry stakeholders, academia, and government entities is crucial in shaping the future of the sector.

25.3 Importance of Continued Research, Innovation, and Collaboration
Continued research, innovation, and collaboration are vital for the advancement and resilience of Nigeria's crude oil processing industry. This includes investment in R&D, fostering international partnerships, adopting emerging technologies, and promoting knowledge sharing. By embracing innovation and collaboration, the industry can overcome challenges and seize opportunities for sustainable growth.


Featured books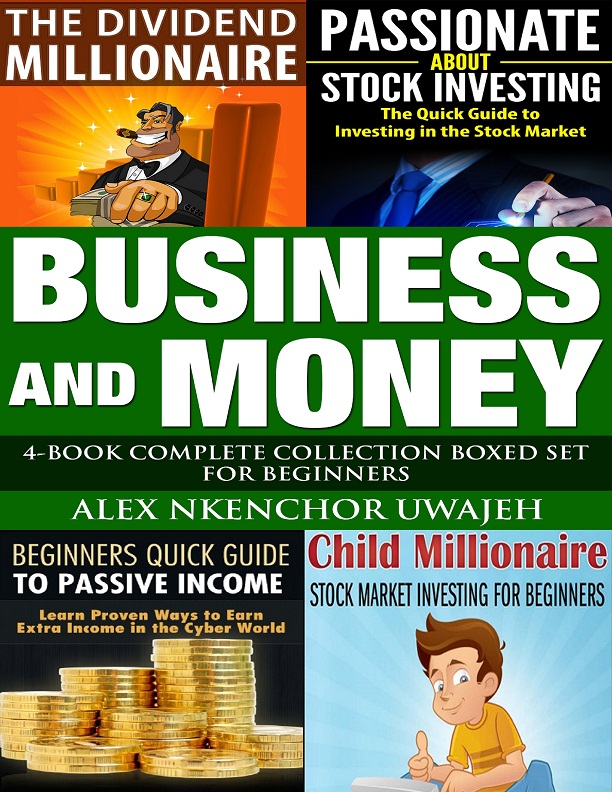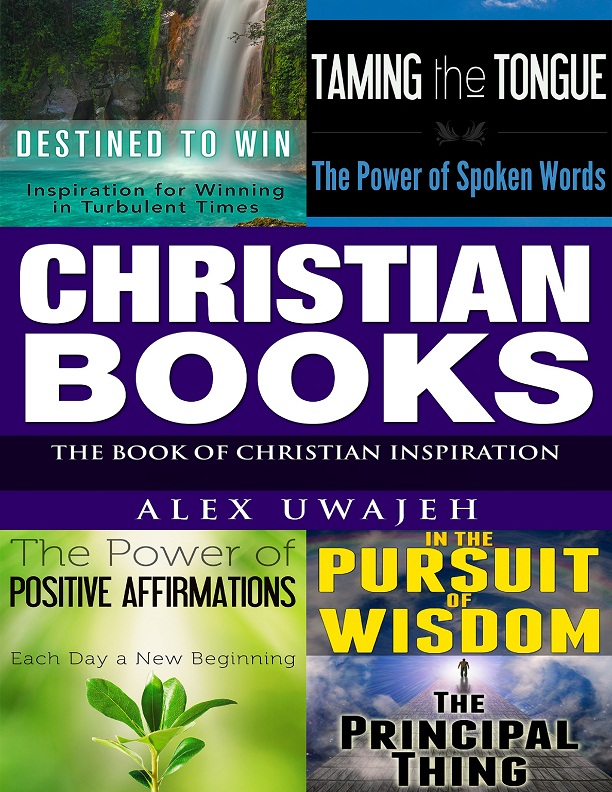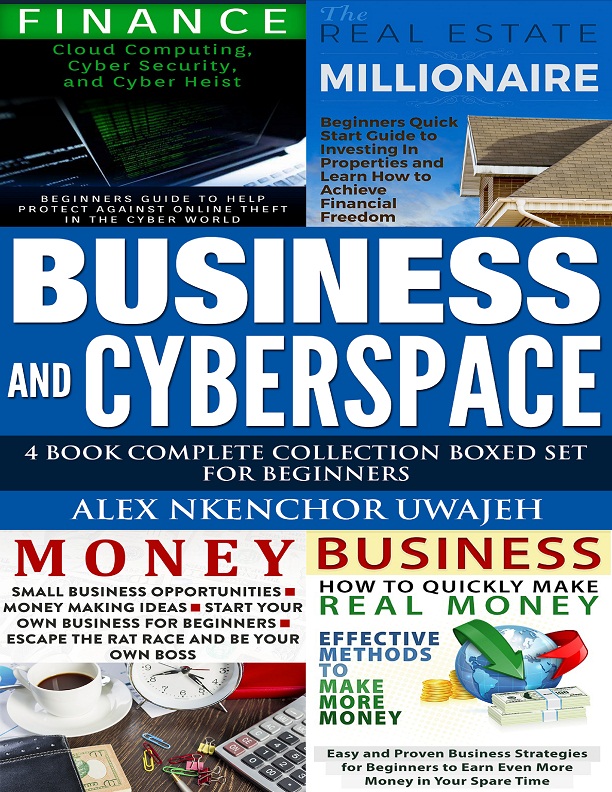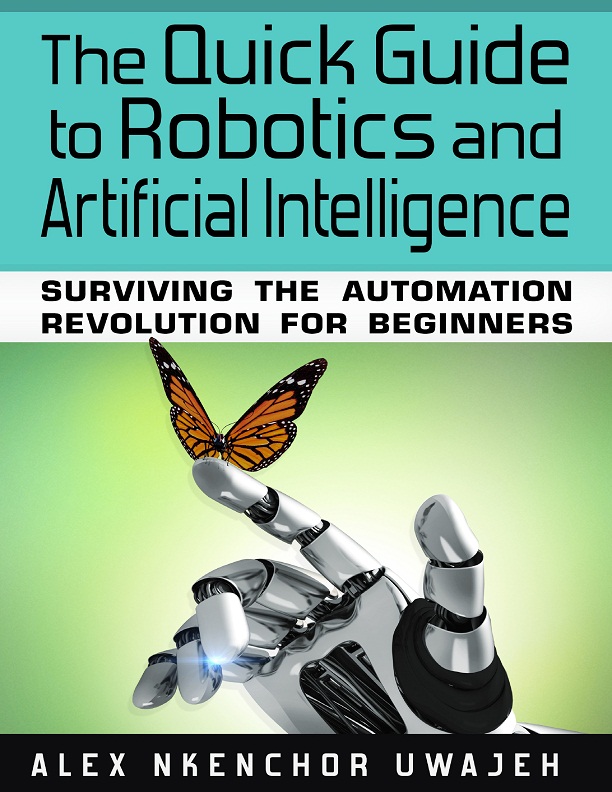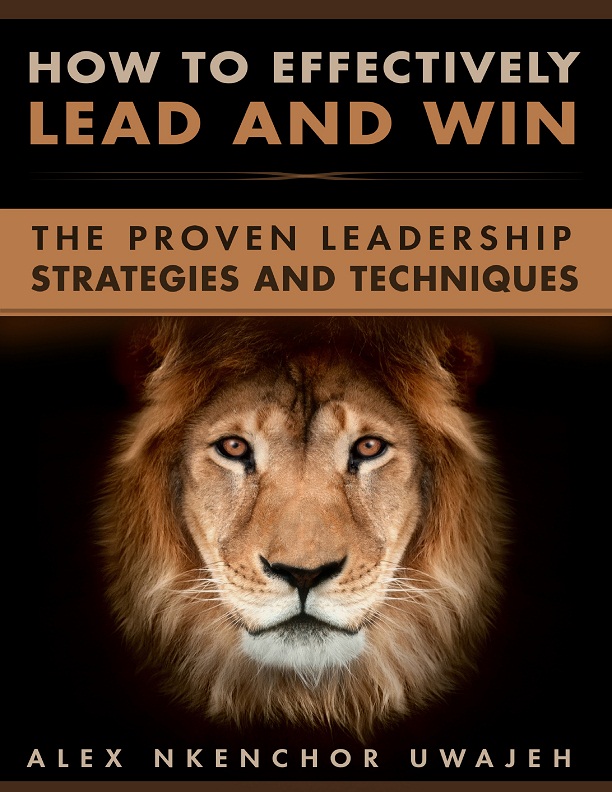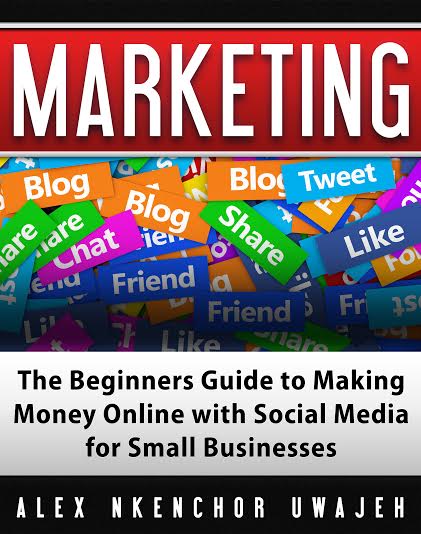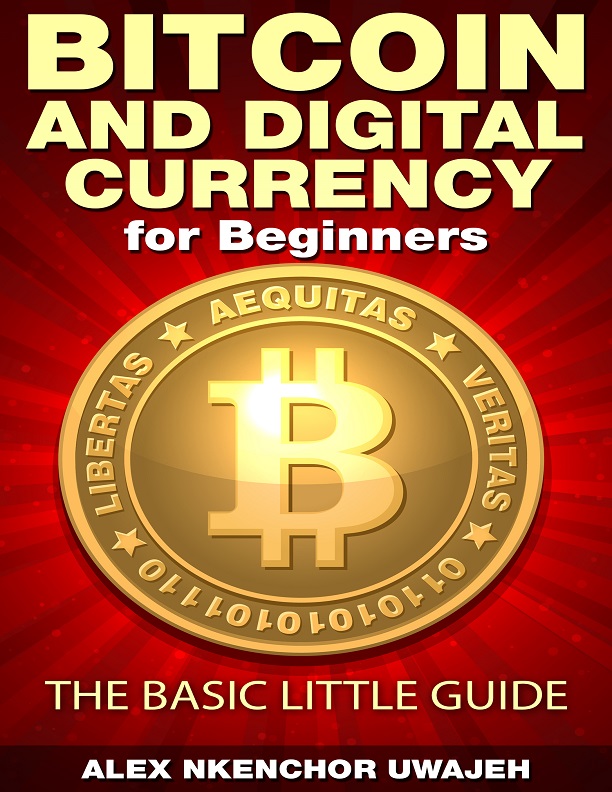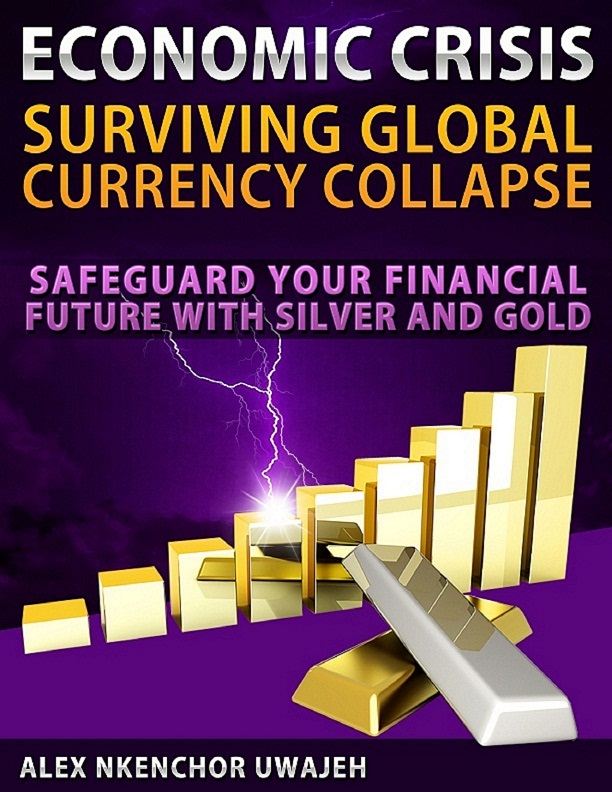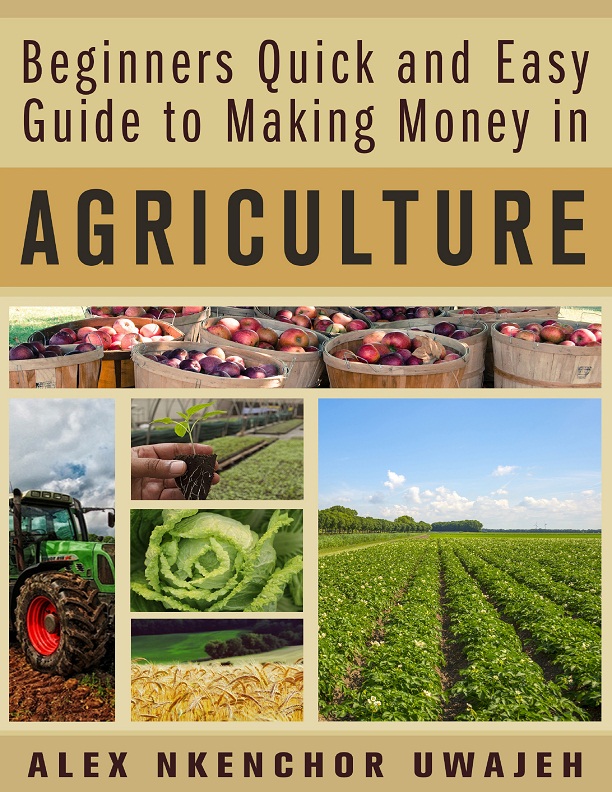 Browse my Google Playstore Books
Want Audible Audio Books? Start Listening Now, 30 Days Free