Helpful Articles






Fuel or Petrol Subsidy: Money-Making Opportunities In Nigeria


Chapter 1: Introduction

Overview of fuel subsidies in Nigeria
Importance of fuel subsidies to the Nigerian economy
Chapter 2: Understanding Fuel Subsidies

Definition of fuel subsidies
Types of fuel subsidies
How fuel subsidies work in Nigeria
Chapter 3: Challenges and Controversies Surrounding Fuel Subsidies

The debate over fuel subsidies
Arguments for and against fuel subsidies in Nigeria
Chapter 4: Market Research and Analysis

Conducting market research to identify opportunities
Analyzing the demand for petroleum products in Nigeria
Chapter 5: Setting Up a Petroleum Retail Outlet

Steps to establish a petrol station
Licensing and regulatory requirements
Investment considerations
Chapter 6: Fuel Haulage and Distribution

Exploring opportunities in fuel transportation and distribution
Understanding logistics and supply chain management
Chapter 7: Bulk Fuel Purchase and Resale

Identifying sources for bulk fuel purchase
Establishing a network of buyers and reselling opportunities
Chapter 8: Fuel Storage and Tank Farm Business

Overview of fuel storage business
Legal requirements and safety considerations
Investment and profitability analysis
Chapter 9: Alternative Energy Solutions

The rise of renewable energy in Nigeria
Opportunities in solar, wind, and other alternative energy sources
Chapter 10: Fuel Additives and Chemicals

Exploring the market for fuel additives
Importing and distributing fuel additives in Nigeria
Chapter 11: Biofuels and Ethanol Production

Potential for biofuels and ethanol production in Nigeria
Government incentives and policies
Chapter 12: Fuel Card and Loyalty Programs

Introduction to fuel card and loyalty programs
Setting up and managing a fuel card business
Chapter 13: Fuel Efficiency Consulting

Helping businesses and individuals improve fuel efficiency
Offering consultancy services and solutions
Chapter 14: Petroleum Industry Training and Education

Meeting the demand for skilled workers in the petroleum industry
Establishing training centers and programs
Chapter 15: Vehicle Conversion to Alternative Fuels

Converting vehicles to run on alternative fuels
Establishing a business in vehicle conversion services
Chapter 16: Petrochemical Industries

Overview of petrochemical industries in Nigeria
Investment opportunities in downstream petrochemical sectors
Chapter 17: Waste Management and Recycling

Utilizing waste materials from the petroleum industry
Creating recycling and waste management businesses
Chapter 18: Gasoline Station Equipment and Maintenance

Opportunities in the maintenance and servicing of petrol station equipment
Providing installation and repair services
Chapter 19: Fuel Price Monitoring and Analysis

Analyzing fuel price trends and market fluctuations
Offering consultancy services on fuel price management
Chapter 20: Fuel Marketing and Advertising

Promoting petroleum products and brands
Creating effective marketing campaigns
Chapter 21: LPG and Cooking Gas Business

Overview of the LPG and cooking gas market in Nigeria
Setting up a gas retail and distribution business
Chapter 22: Fuel Importation and Exportation

Understanding the import and export market for petroleum products
Licensing and regulatory requirements
Chapter 23: Financing Options and Investment Opportunities

Exploring financing options for fuel-related businesses
Investment opportunities in the petroleum sector
Chapter 24: Government Incentives and Policies

Identifying government incentives for fuel-related businesses
Understanding relevant policies and regulations
Chapter 25: Conclusion

Recap of the various money-making opportunities in the fuel or petrol subsidy sector
Final thoughts on the future of fuel subsidies in Nigeria

Chapter 1: Introduction

Fuel subsidies play a crucial role in Nigeria's economy, serving as a means to alleviate the financial burden on consumers and stabilize the cost of petroleum products. In this article, we will delve into the money-making opportunities that exist within the fuel or petrol subsidy sector in Nigeria. By understanding the intricacies of fuel subsidies, market dynamics, and emerging trends, entrepreneurs can identify lucrative avenues for investment and business growth.

Chapter 2: Understanding Fuel Subsidies

Definition of Fuel Subsidies:
Fuel subsidies refer to government interventions aimed at reducing the cost of petroleum products for consumers. Subsidies can be in the form of direct monetary support or tax exemptions granted to fuel importers and retailers.

Types of Fuel Subsidies:
There are two primary types of fuel subsidies:

Price Subsidies: The government compensates fuel suppliers for selling products at prices lower than market rates.
Consumption Subsidies: Consumers pay less than the actual cost of fuel, with the government covering the price difference.
How Fuel Subsidies Work in Nigeria:
In Nigeria, the government subsidizes the retail price of petroleum products, mainly Premium Motor Spirit (PMS), commonly known as petrol. The Nigerian National Petroleum Corporation (NNPC) is responsible for the importation and distribution of petroleum products, and the subsidy is reimbursed to marketers based on an approved pricing template.

Chapter 3: Challenges and Controversies Surrounding Fuel Subsidies

The Debate Over Fuel Subsidies:
Fuel subsidies in Nigeria have been a subject of intense debate due to various reasons, including economic, social, and fiscal concerns. Critics argue that subsidies drain government finances, promote corruption, and hinder market efficiency, while proponents believe they are essential for poverty alleviation and economic stability.

Arguments for and Against Fuel Subsidies in Nigeria:

Arguments in Favor: Supporters argue that fuel subsidies benefit low-income households, cushion inflationary effects, and ensure social welfare. They believe subsidies are necessary to maintain a stable economy and protect vulnerable segments of society.
Arguments Against: Critics argue that subsidies lead to wasteful consumption, encourage smuggling and fraud, and divert resources from critical sectors such as education and healthcare. They advocate for market liberalization and targeted social safety nets.
Chapter 4: Market Research and Analysis

Conducting Market Research to Identify Opportunities:
Market research is vital for identifying potential opportunities within the fuel subsidy sector. Entrepreneurs should analyze market size, consumer behavior, demand patterns, and competitive landscape to make informed business decisions.

Analyzing the Demand for Petroleum Products in Nigeria:
Nigeria has a large and growing population, coupled with increasing urbanization and industrialization. This creates a significant demand for petroleum products such as gasoline, diesel, and cooking gas. Understanding consumption patterns and trends can help entrepreneurs identify untapped market segments and niche opportunities.

Chapter 5: Setting Up a Petroleum Retail Outlet

Steps to Establish a Petrol Station:
Setting up a petrol station involves several key steps:

Location Selection: Identify a strategic location with good accessibility, high traffic volume, and proximity to residential areas, highways, or industrial zones.
Licensing and Permits: Obtain necessary licenses and permits from regulatory bodies, including Department of Petroleum Resources (DPR) and the local government.
Infrastructure and Equipment: Install fuel storage tanks, pumps, dispensers, safety systems, and convenience store facilities.
Staffing and Operations: Hire qualified personnel, ensure compliance with safety protocols, and establish efficient inventory management systems.
Licensing and Regulatory Requirements:
Petrol station owners must adhere to specific regulations and obtain licenses, including Environmental Impact Assessment (EIA), Fire Safety Certificate, and DPR permits. Compliance with safety standards, environmental regulations, and operational guidelines is crucial.

Investment Considerations:
Setting up a petrol station requires significant capital investment. Entrepreneurs must consider land acquisition or lease costs, construction expenses, equipment procurement, working capital, and ongoing operational costs.

Chapter 6: Fuel Haulage and Distribution

Exploring Opportunities in Fuel Transportation and Distribution:
Fuel haulage and distribution play a vital role in the petroleum supply chain. Entrepreneurs can consider opportunities in:

Tanker fleet ownership and operation
Contract haulage for oil marketing companies
Last-mile delivery services to petrol stations and industrial consumers
Understanding Logistics and Supply Chain Management:
Efficient logistics and supply chain management are critical for timely and cost-effective fuel distribution. Entrepreneurs need to develop robust transportation networks, optimize routes, implement tracking systems, and ensure compliance with safety and regulatory standards.

Chapter 7: Bulk Fuel Purchase and Resale

Identifying Sources for Bulk Fuel Purchase:
Entrepreneurs can explore opportunities to purchase petroleum products directly from refineries, oil marketers, or the NNPC. Building relationships with suppliers and wholesalers is crucial for negotiating favorable prices and ensuring a reliable supply chain.

Establishing a Network of Buyers and Reselling Opportunities:
Entrepreneurs can establish a network of buyers, including petrol stations, industrial consumers, and government agencies. Reselling opportunities can range from supplying small-scale consumers with packaged petroleum products to large-scale contracts for bulk fuel supply.

Chapter 8: Fuel Storage and Tank Farm Business

Overview of Fuel Storage Business:
Fuel storage facilities, such as tank farms, provide critical infrastructure for storing petroleum products. Entrepreneurs can consider opportunities in tank farm ownership, leasing, or management.

Legal Requirements and Safety Considerations:
Establishing fuel storage facilities requires compliance with stringent safety regulations and environmental standards. Obtaining necessary permits, conducting safety audits, and implementing robust safety protocols are essential.

Investment and Profitability Analysis:
Investing in fuel storage facilities requires substantial capital, including land acquisition, construction costs, storage tanks, safety equipment, and operational expenses. Entrepreneurs must conduct a comprehensive profitability analysis, considering factors such as storage capacity, rental income, maintenance costs, and market demand.

Chapter 9: Alternative Energy Solutions

The Rise of Renewable Energy in Nigeria:
Nigeria is witnessing a growing interest in renewable energy sources such as solar, wind, biomass, and hydropower. Entrepreneurs can explore opportunities in renewable energy generation, installation, distribution, and energy consulting services.

Opportunities in Solar, Wind, and Other Alternative Energy Sources:

Solar Power: Investing in solar power systems, solar panel installation, solar water heaters, and solar energy consulting.
Wind Power: Developing wind farms, manufacturing wind turbines, and offering wind energy consulting services.
Biomass and Bioenergy: Exploring opportunities in biomass conversion, biogas production, and biofuel manufacturing.
Hydropower: Identifying suitable locations for small-scale hydropower plants and micro-hydro systems.
Chapter 10: Fuel Additives and Chemicals

Exploring the Market for Fuel Additives:
Fuel additives are substances added to petroleum products to enhance performance, improve fuel efficiency, and reduce emissions. Entrepreneurs can consider opportunities in importing, distributing, and selling fuel additives in Nigeria.

Importing and Distributing Fuel Additives in Nigeria:
Identifying reputable suppliers, complying with import regulations, obtaining necessary permits, and establishing a distribution network are crucial steps for success in the fuel additives business. Collaboration with fuel marketers, fleet operators, and government agencies can create market opportunities.

Chapter 11: Biofuels and Ethanol Production

Potential for Biofuels and Ethanol Production in Nigeria:
Biofuels, derived from organic matter, offer an alternative to traditional fossil fuels. Nigeria's agricultural sector presents opportunities for biofuel production, especially ethanol derived from sugarcane, corn, or cassava.

Government Incentives and Policies:
Entrepreneurs can leverage government incentives, grants, and policies that promote biofuel production. Engaging with relevant government agencies and exploring partnerships with agricultural stakeholders can be advantageous.

Chapter 12: Fuel Card and Loyalty Programs

Introduction to Fuel Card and Loyalty Programs:
Fuel card programs provide consumers with convenient payment options and offer businesses insights into fuel consumption patterns. Entrepreneurs can explore opportunities in fuel card issuance, loyalty program management, and associated value-added services.

Setting Up and Managing a Fuel Card Business:
Establishing partnerships with fuel retailers, developing a user-friendly mobile application or card system, and offering competitive rewards and discounts can attract customers and foster business growth.

Chapter 13: Fuel Efficiency Consulting

Helping Businesses and Individuals Improve Fuel Efficiency:
Fuel efficiency consulting services assist businesses and individuals in optimizing fuel consumption, reducing costs, and adopting sustainable practices. Entrepreneurs with expertise in fuel efficiency technologies, driver training, and vehicle maintenance can offer valuable services.

Offering Consultancy Services and Solutions:
Consultants can provide fleet management solutions, conduct fuel audits, recommend efficiency-enhancing technologies, and deliver training programs to improve driving habits and vehicle maintenance practices.

Chapter 14: Petroleum Industry Training and Education

Meeting the Demand for Skilled Workers in the Petroleum Industry:
Nigeria's petroleum industry requires a skilled workforce to support its operations. Entrepreneurs can establish training centers and programs that provide industry-specific education and skills development.

Establishing Training Centers and Programs:
Collaborating with industry experts, government bodies, and educational institutions, entrepreneurs can offer training in areas such as drilling operations, safety protocols, maintenance, refinery operations, and petroleum engineering.

Chapter 15: Vehicle Conversion to Alternative Fuels

Converting Vehicles to Run on Alternative Fuels:
The demand for vehicles running on alternative fuels such as compressed natural gas (CNG) or liquefied petroleum gas (LPG) is increasing. Entrepreneurs can establish businesses specializing in vehicle conversion to alternative fuels.

Establishing a Business in Vehicle Conversion Services:
Entrepreneurs should acquire technical expertise in vehicle conversion, establish partnerships with equipment suppliers, obtain necessary certifications, and provide maintenance and after-sales services to capitalize on this emerging market.

Chapter 16: Petrochemical Industries

Overview of Petrochemical Industries in Nigeria:
Petrochemical industries produce a wide range of chemical compounds derived from petroleum. Entrepreneurs can explore opportunities in downstream petrochemical sectors such as plastics, fertilizers, detergents, and pharmaceuticals.

Investment Opportunities in Downstream Petrochemical Sectors:
Identifying niche markets, establishing manufacturing facilities, developing distribution networks, and securing feedstock supply agreements are key considerations for entrepreneurs interested in petrochemical industries.

Chapter 17: Waste Management and Recycling

Utilizing Waste Materials from the Petroleum Industry:
The petroleum industry generates waste materials such as used lubricants, sludge, and packaging materials. Entrepreneurs can establish waste management and recycling businesses, focusing on the collection, treatment, and repurposing of petroleum industry waste.

Creating Recycling and Waste Management Businesses:
Developing a comprehensive waste management system, obtaining necessary permits and licenses, collaborating with recycling facilities, and implementing environmentally sustainable practices are vital for success in this sector.

Chapter 18: Gasoline Station Equipment and Maintenance

Opportunities in the Maintenance and Servicing of Petrol Station Equipment:
Petrol station equipment, such as fuel dispensers, pumps, tanks, and safety systems, require regular maintenance and servicing. Entrepreneurs can establish businesses specializing in equipment maintenance, repair, and installation.

Providing Installation and Repair Services:
Building expertise in petrol station equipment maintenance, establishing partnerships with equipment suppliers, and offering reliable and efficient installation and repair services can be a lucrative venture in the fuel subsidy sector.

Chapter 19: Fuel Price Monitoring and Analysis

Analyzing Fuel Price Trends and Market Fluctuations:
Entrepreneurs can provide consultancy services to monitor fuel price trends, analyze market dynamics, and forecast future prices. This information helps businesses and individuals make informed decisions related to fuel consumption and budgeting.

Offering Consultancy Services on Fuel Price Management:
Entrepreneurs can provide advisory services on fuel price hedging, procurement strategies, and risk management. Collaborating with fuel marketers, transport companies, and government agencies can create business opportunities.

Chapter 20: Fuel Marketing and Advertising

Promoting Petroleum Products and Brands:
Marketing and advertising play a crucial role in fuel sales and brand recognition. Entrepreneurs can establish marketing agencies specializing in the petroleum sector, offering services such as brand development, advertising campaigns, and digital marketing.

Creating Effective Marketing Campaigns:
Understanding the target market, developing compelling messaging, leveraging social media platforms, and utilizing traditional advertising channels are essential for successful fuel marketing campaigns.

Chapter 21: LPG and Cooking Gas Business

Overview of the LPG and Cooking Gas Market in Nigeria:
The demand for liquefied petroleum gas (LPG) or cooking gas is on the rise in Nigeria. Entrepreneurs can explore opportunities in LPG retail and distribution, cylinder sales, and value-added services.

Setting Up a Gas Retail and Distribution Business:
Establishing a network of LPG retail outlets, obtaining necessary permits and licenses, ensuring compliance with safety regulations, and building partnerships with gas suppliers are crucial steps in entering the LPG market.

Chapter 22: Fuel Importation and Exportation

Understanding the Import and Export Market for Petroleum Products:
Entrepreneurs can engage in fuel importation and exportation, taking advantage of price differentials, market imbalances, and supply-demand gaps. Detailed knowledge of international trade regulations, shipping logistics, and quality control is essential.

Licensing and Regulatory Requirements:
Fuel importers and exporters must comply with licensing, customs, and quality control requirements imposed by relevant government agencies such as the NNPC, Department of Customs, and Standards Organization of Nigeria (SON).

Chapter 23: Financing Options and Investment Opportunities

Exploring Financing Options for Fuel-related Businesses:
Entrepreneurs seeking capital for their ventures can explore financing options such as bank loans, venture capital, private equity, government grants, and crowdfunding. Understanding the requirements, terms, and conditions of different financing sources is crucial.

Investment Opportunities in the Petroleum Sector:
Apart from starting new ventures, entrepreneurs can consider investing in existing fuel-related businesses, such as petrol stations, fuel storage facilities, or renewable energy projects. Conducting thorough due diligence and assessing market potential are critical in making investment decisions.

Chapter 24: Government Incentives and Policies

Identifying Government Incentives for Fuel-related Businesses:
The Nigerian government provides various incentives and support programs to encourage investment and growth in the petroleum sector. These may include tax breaks, grants, subsidies, and specialized funding schemes. Staying updated with government policies and engaging with relevant agencies can help entrepreneurs leverage these incentives.

Understanding Relevant Policies and Regulations:
Entrepreneurs must familiarize themselves with regulations governing the fuel subsidy sector, including price control policies, import/export regulations, safety standards, and environmental guidelines. Compliance with these regulations is essential for sustainable and legal operations.

Chapter 25: Conclusion

Recap of the Various Money-making Opportunities in the Fuel or Petrol Subsidy Sector:
This final chapter summarizes the diverse money-making opportunities within the fuel subsidy sector discussed throughout the article. It emphasizes the importance of market research, understanding government policies, and leveraging emerging trends for entrepreneurial success in the Nigerian petroleum industry.

Final Thoughts on the Future of Fuel Subsidies in Nigeria:
The conclusion offers insights into the future of fuel subsidies in Nigeria, considering the evolving energy landscape, government policies, and global market trends. It emphasizes the need for entrepreneurs to adapt and innovate in response to changing dynamics, while also prioritizing sustainability and socio-economic development.


Featured books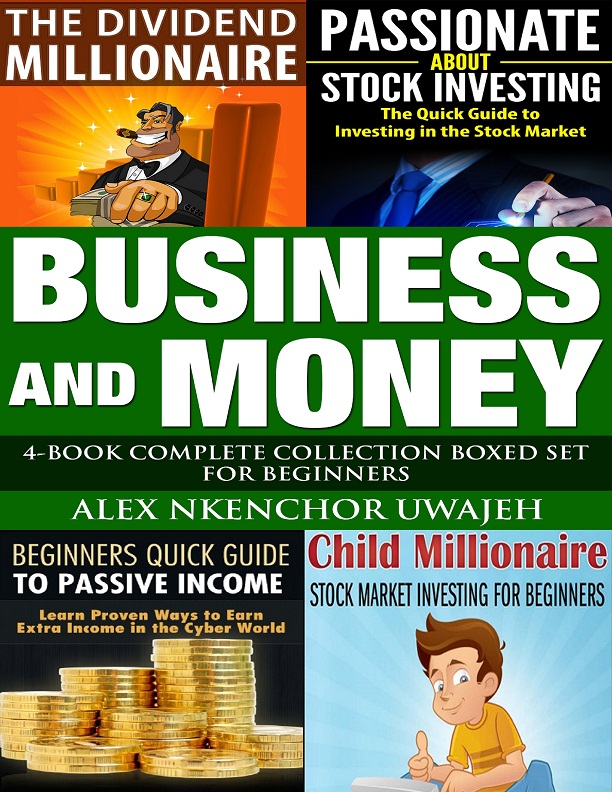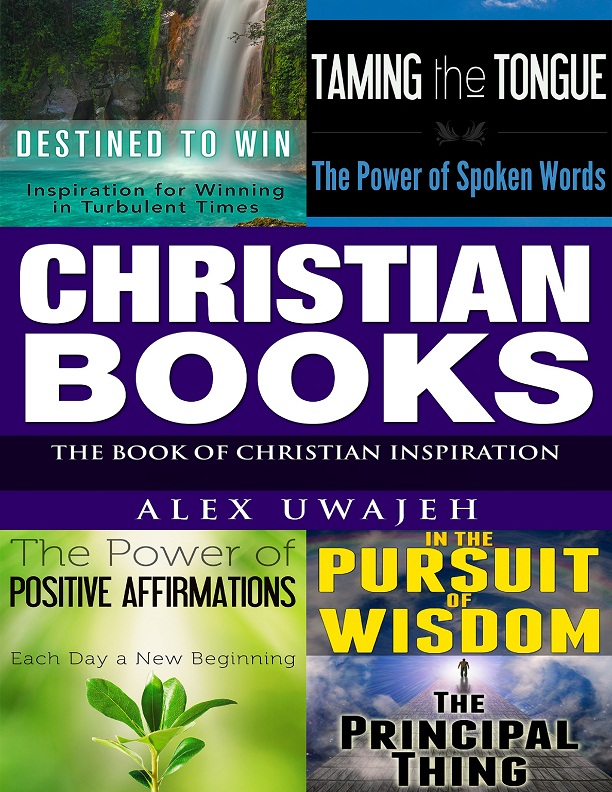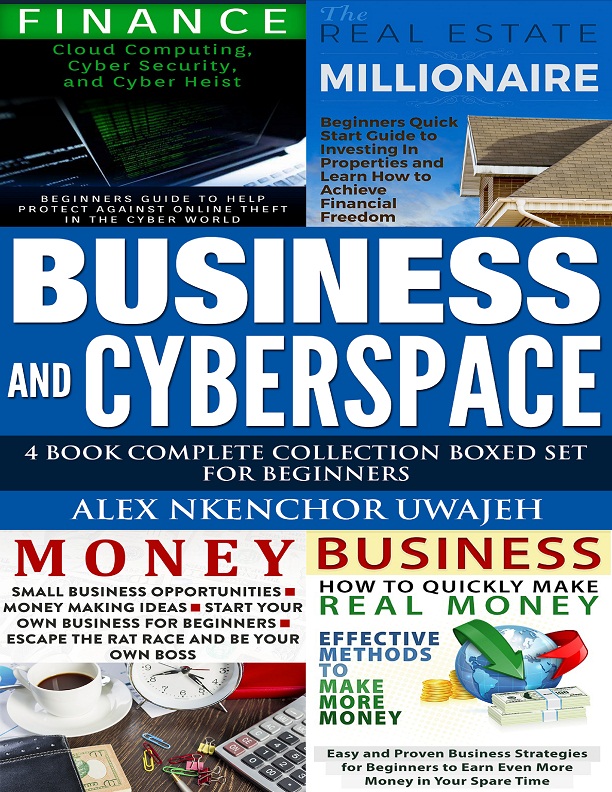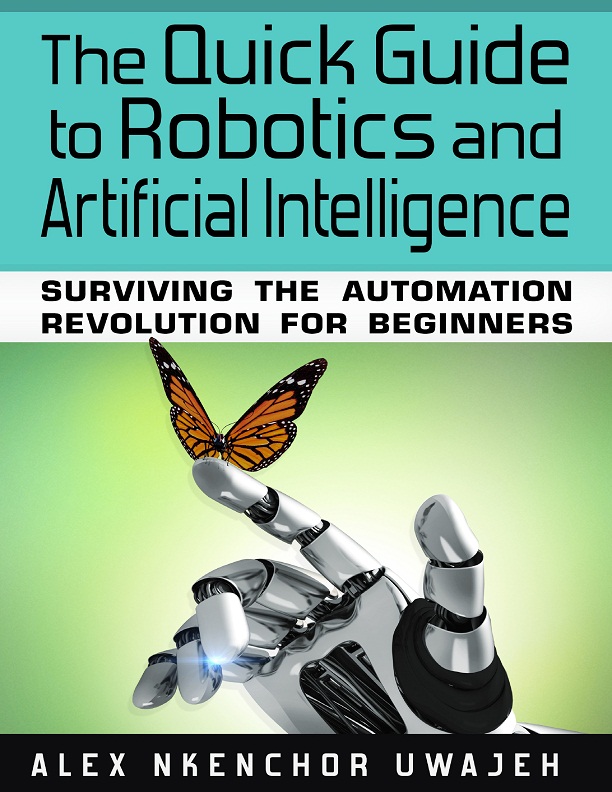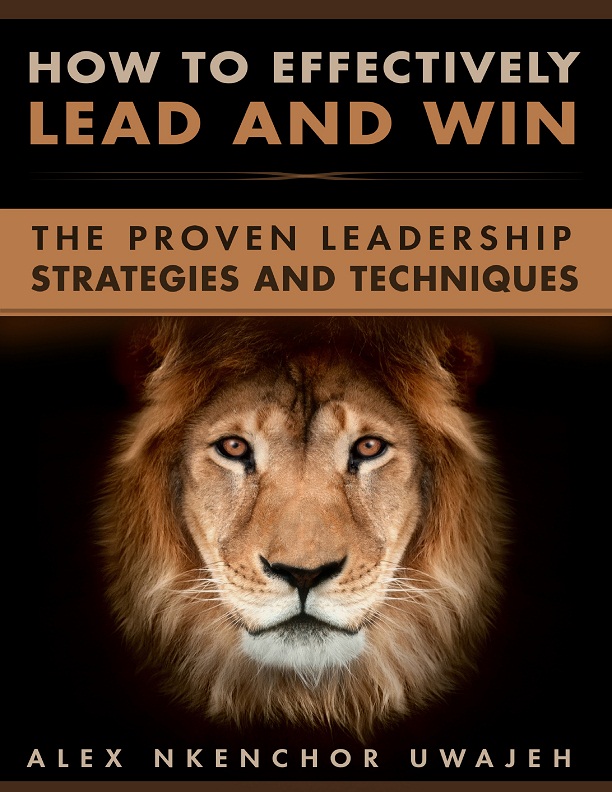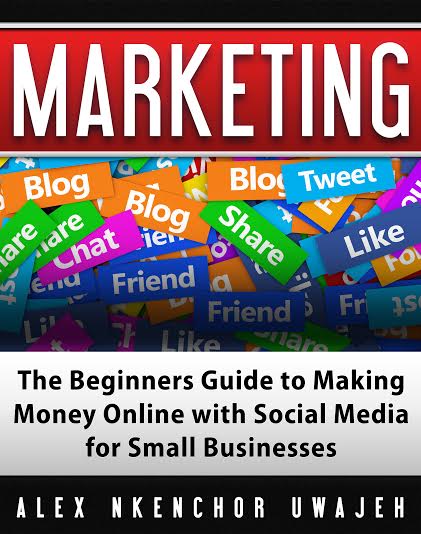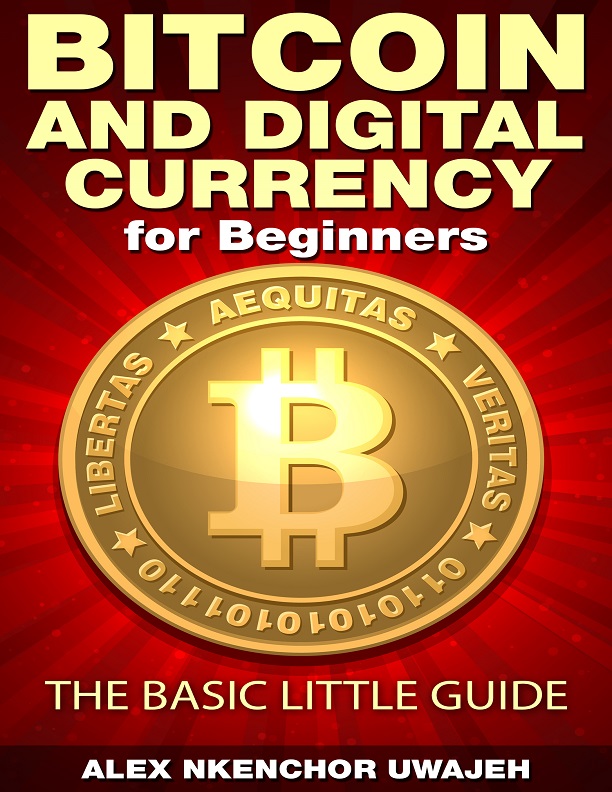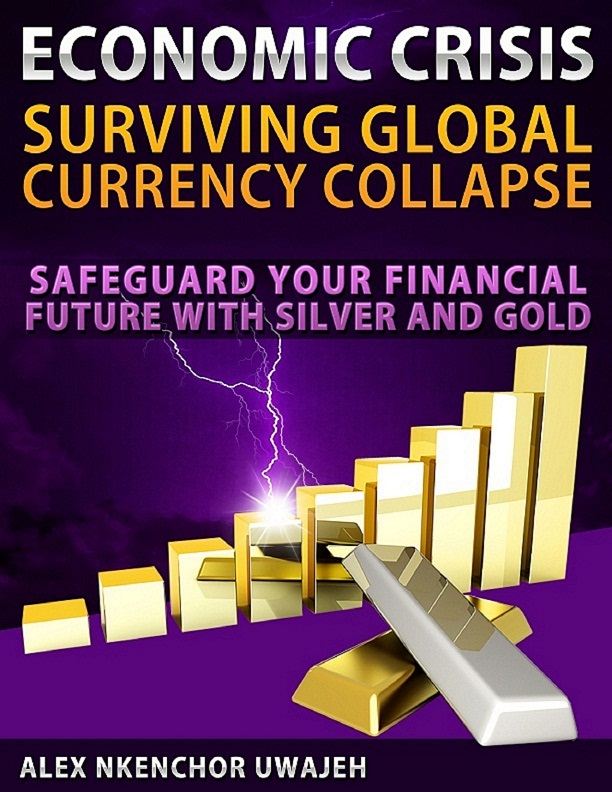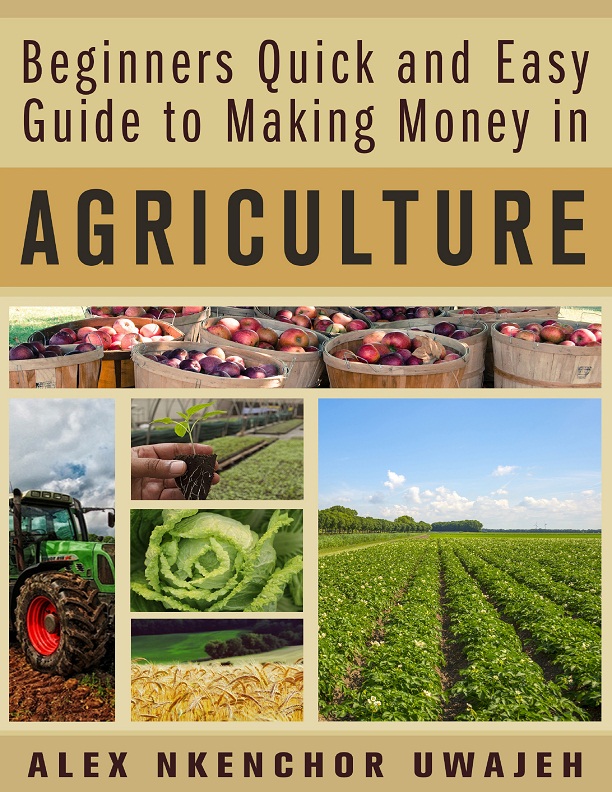 Browse my Google Playstore Books
Want Audible Audio Books? Start Listening Now, 30 Days Free