Helpful Articles





Guide to Exporting Rubber from Nigeria: A Comprehensive Guide
How to Export Rubber from Nigeria


Chapter 1: Introduction
1.1 Overview of the Rubber Industry in Nigeria
1.2 Importance of Rubber Export
1.3 Objectives of the Article

Chapter 2: Understanding Nigerian Rubber
2.1 Types and Varieties of Rubber in Nigeria
2.2 Rubber Cultivation and Production in Nigeria
2.3 Quality Standards for Exporting Rubber

Chapter 3: Market Research and Analysis
3.1 Identifying International Markets for Rubber
3.2 Analyzing Market Trends and Demand
3.3 Competitor Analysis and Pricing Strategy

Chapter 4: Legal and Regulatory Requirements
4.1 Understanding Export Regulations for Rubber
4.2 Obtaining Necessary Permits and Licenses
4.3 Compliance with International Trade Laws

Chapter 5: Quality Control and Assurance
5.1 Importance of Quality Control in Rubber Export
5.2 Testing and Certification of Rubber Products
5.3 Packaging and Labeling Standards

Chapter 6: Supply Chain Management
6.1 Sourcing Rubber from Local Farmers and Plantations
6.2 Transportation and Logistics Considerations
6.3 Establishing Relationships with Suppliers

Chapter 7: Financial Planning and Funding
7.1 Cost Estimation for Rubber Export
7.2 Financial Resources and Funding Options
7.3 Developing a Business Plan

Chapter 8: Export Documentation
8.1 Understanding Export Documentation Requirements
8.2 Bill of Lading and Shipping Documents
8.3 Customs Clearance and Export Declaration

Chapter 9: Export Financing and Insurance
9.1 Export Financing Options
9.2 Export Credit Insurance
9.3 Managing Currency Exchange and Foreign Transactions

Chapter 10: Marketing and Promotion Strategies
10.1 Developing an Export Marketing Plan
10.2 Branding and Product Differentiation
10.3 Participating in Trade Exhibitions and Fairs

Chapter 11: Negotiating and Closing Export Deals
11.1 Effective Communication and Negotiation Skills
11.2 Drafting and Reviewing Export Contracts
11.3 Securing Letters of Credit and Payment Terms

Chapter 12: Packaging and Shipping
12.1 Packaging Methods for Rubber Products
12.2 Shipping Methods and Freight Forwarding
12.3 Documentation and Tracking

Chapter 13: Trade Financing and Risk Management
13.1 Trade Financing and Payment Methods
13.2 Mitigating Export Risks and Uncertainties
13.3 Insuring Cargo and Managing Trade Disputes

Chapter 14: Customs and Trade Compliance
14.1 Complying with Customs Regulations
14.2 Tariffs, Duties, and Trade Agreements
14.3 Understanding Export Controls and Sanctions

Chapter 15: Export Logistics and Supply Chain Optimization
15.1 Streamlining Export Operations
15.2 Warehousing and Inventory Management
15.3 Improving Supply Chain Efficiency

Chapter 16: Market Entry Strategies
16.1 Choosing the Right Market Entry Approach
16.2 Setting up Distribution Channels
16.3 Partnering with Local Distributors and Agents

Chapter 17: Sustainable and Ethical Practices
17.1 Environmental and Social Responsibility
17.2 Ethical Sourcing and Fair Trade Practices
17.3 Certifications and Compliance Standards

Chapter 18: Export Promotion Agencies and Support
18.1 Leveraging Government Resources and Incentives
18.2 Engaging with Export Promotion Agencies
18.3 Export Training and Capacity Building Programs

Chapter 19: Market Intelligence and Trade Data
19.1 Utilizing Market Research and Intelligence
19.2 Accessing Trade Data and Analytics
19.3 Adapting to Market Changes and Trends

Chapter 20: Overcoming Export Challenges
20.1 Identifying Common Export Challenges
20.2 Strategies for Overcoming Market Barriers
20.3 Building Resilience and Adaptability

Chapter 21: Emerging Opportunities in Rubber Export
21.1 Exploring Niche Markets and Value-added Products
21.2 Innovation and Technology in Rubber Processing
21.3 Collaborative Approaches and Industry Alliances

Chapter 22: Case Studies: Successful Rubber Exporters
22.1 Real-Life Examples of Nigerian Rubber Exporters
22.2 Lessons Learned and Best Practices
22.3 Inspirational Stories of Export Success

Chapter 23: Future Outlook and Trends
23.1 Forecasting the Future of the Rubber Industry
23.2 Emerging Trends and Market Predictions
23.3 Strategies for Staying Competitive

Chapter 24: Risk Management and Contingency Planning
24.1 Identifying and Assessing Export Risks
24.2 Developing a Risk Management Plan
24.3 Crisis Management and Contingency Measures

Chapter 25: Conclusion and Action Steps
25.1 Recap of Key Points


Chapter 1: Introduction
1.1 Overview of the Rubber Industry in Nigeria
The rubber industry in Nigeria plays a significant role in the country's economy. Nigeria is one of the top rubber-producing countries in Africa, known for its natural rubber production. Rubber cultivation in Nigeria is primarily concentrated in the southern part of the country, particularly in states like Edo, Delta, Ondo, and Rivers. The industry provides employment opportunities for numerous smallholder farmers and contributes to foreign exchange earnings through exports.

1.2 Importance of Rubber Export
Rubber export holds great potential for Nigeria's economic growth and diversification. It allows the country to leverage its abundant natural resources and create value-added products for international markets. Exporting rubber provides opportunities for revenue generation, job creation, technology transfer, and foreign investment. It also contributes to the development of rural communities and the overall socio-economic progress of the country.

1.3 Objectives of the Article
This article aims to provide a comprehensive guide to individuals and businesses interested in exporting rubber from Nigeria. It will cover various aspects of the export process, including market research, legal requirements, quality control, supply chain management, financing, marketing strategies, logistics, and risk management. By following this guide, aspiring exporters can gain valuable insights and practical knowledge to navigate the complexities of the rubber export industry successfully.

Chapter 2: Understanding Nigerian Rubber
2.1 Types and Varieties of Rubber in Nigeria
Nigeria produces two main types of rubber: Natural Rubber (Hevea brasiliensis) and Synthetic Rubber. Natural rubber is the primary variety, derived from the latex of the rubber tree. It has excellent elasticity and is widely used in various industries, including automotive, construction, and manufacturing. Synthetic rubber, on the other hand, is artificially produced and has specific industrial applications.

2.2 Rubber Cultivation and Production in Nigeria
Rubber cultivation in Nigeria involves the establishment and maintenance of rubber plantations. Farmers plant rubber seedlings, and the trees take about five to seven years to reach maturity for tapping latex. The latex is collected by making incisions in the bark, and it undergoes various processing stages to produce rubber sheets or blocks. Nigeria has a well-established infrastructure for rubber processing, including factories and processing centers.

2.3 Quality Standards for Exporting Rubber
To ensure the acceptance of Nigerian rubber in international markets, exporters must adhere to quality standards. The Nigerian Rubber Research Institute (NRRI) provides guidelines and specifications for rubber production and processing. Exporters should focus on factors such as rubber purity, moisture content, rubber sheet thickness, and visual appearance. Complying with international quality standards, such as ISO 9001, ensures consistency and reliability in the exported rubber.

Chapter 3: Market Research and Analysis
3.1 Identifying International Markets for Rubber
Before exporting rubber, thorough market research is essential to identify potential target markets. Analyze global demand for rubber products, emerging trends, and market dynamics. Consider factors such as consumption patterns, market size, growth rates, and competition. Some of the prominent rubber-importing countries include China, the United States, Japan, Germany, and India. Assessing market potential helps in strategizing market entry and export planning.

3.2 Analyzing Market Trends and Demand
Stay updated with market trends and understand the demand-supply dynamics of the rubber industry. Monitor factors like price fluctuations, changing consumer preferences, regulatory requirements, and technological advancements. Additionally, analyze the demand for specific rubber products, such as tires, industrial goods, footwear, and medical equipment. This information helps in aligning production and export strategies with market demand.

3.3 Competitor Analysis and Pricing Strategy
Conduct a comprehensive competitor analysis to understand the strategies, pricing, and market share of existing rubber exporters. Identify their strengths and weaknesses to position your products effectively. Develop a pricing strategy that considers production costs, market demand, quality differentiators, and pricing competitiveness. Striking the right balance between quality and pricing is crucial to gain a competitive edge in the international market.

Chapter 4: Legal and Regulatory Requirements
4.1 Understanding Export Regulations for Rubber
Exporting rubber from Nigeria involves compliance with various legal and regulatory frameworks. Familiarize yourself with export regulations, trade policies, and customs procedures in both Nigeria and the target markets. Nigeria operates under the guidance of government agencies such as the Nigerian Export Promotion Council (NEPC), Federal Ministry of Industry, Trade and Investment, and Nigerian Customs Service (NCS). Ensure compliance with documentation, licensing, and export control requirements.

4.2 Obtaining Necessary Permits and Licenses
To export rubber, obtain the necessary permits and licenses from relevant government agencies. This may include a registration certificate with the NEPC, export license from the NCS, and any additional permits required by the destination country. Adhere to export quotas and trade restrictions imposed by Nigeria or the importing country. Engaging professional consultants or legal experts can assist in navigating the regulatory landscape.

4.3 Compliance with International Trade Laws
Familiarize yourself with international trade laws, such as the International Chamber of Commerce (ICC) rules, Incoterms, and regulations related to customs valuation, labeling, and product standards. Ensure compliance with international trade agreements and preferential trade arrangements that Nigeria may have with specific countries or regions. Adhering to international trade laws helps build trust with international buyers and prevents potential legal issues.

Chapter 5: Quality Control and Assurance
5.1 Importance of Quality Control in Rubber Export
Maintaining high-quality standards is crucial to succeed in the rubber export business. Implementing a robust quality control system ensures that the exported rubber meets the desired specifications and customer expectations. Quality control involves monitoring the entire production process, conducting regular inspections, and adhering to international quality management systems such as ISO 9001. Emphasize consistent quality to build a positive reputation in the international market.

5.2 Testing and Certification of Rubber Products
To validate the quality of rubber products, engage accredited testing laboratories to conduct necessary tests. These tests may include physical properties analysis, chemical composition evaluation, and product performance assessments. Obtain relevant certifications, such as the International Organization for Standardization (ISO) certification or product-specific certifications like ASTM for rubber products. Certification provides assurance to buyers and helps establish credibility in the export market.

5.3 Packaging and Labeling Standards
Proper packaging and labeling of rubber products are essential for effective export operations. Packaging should ensure product protection during transit and comply with international shipping standards. Labels should include essential information such as product specifications, country of origin, batch numbers, and safety warnings. Adhere to packaging regulations set by destination countries and consider using eco-friendly packaging materials to align with sustainability requirements.

Chapter 6: Supply Chain Management
6.1 Sourcing Rubber from Local Farmers and Plantations
To ensure a consistent supply of quality rubber, establish relationships with local rubber farmers, cooperatives, and plantations. Engage in fair trade practices, promote sustainable agriculture, and support smallholder farmers. Implement a transparent and traceable supply chain, emphasizing good agricultural practices and responsible sourcing. Building strong partnerships with suppliers fosters trust, ensures timely deliveries, and maintains product quality.

6.2 Transportation and Logistics Considerations
Efficient transportation and logistics are critical for successful rubber export. Identify reliable transportation partners or freight forwarders experienced in handling rubber shipments. Consider the mode of transportation, such as road, rail, sea, or air, based on cost, transit time, and destination requirements. Pay attention to factors like containerization, packaging specifications, documentation, and customs clearance procedures. Effective logistics management minimizes delays and ensures timely delivery to customers.

6.3 Establishing Relationships with Suppliers
Cultivating strong relationships with suppliers is essential for a smooth supply chain. Maintain regular communication with suppliers, understand their capabilities, and address any concerns promptly. Provide training and support to suppliers to improve their production practices, quality control measures, and compliance with export requirements. Collaborative supplier partnerships contribute to long-term business sustainability and help overcome supply chain challenges.

Chapter 7: Financial Planning and Funding
7.1 Cost Estimation for Rubber Export
Accurately estimating costs is crucial for financial planning and determining the viability of rubber export. Consider costs associated with production, packaging, quality control, transportation, insurance, customs duties, marketing, and administrative expenses. Develop a comprehensive cost structure and pricing strategy that ensures profitability while remaining competitive in the international market. Regularly review and optimize costs to enhance overall business efficiency.

7.2 Financial Resources and Funding Options
Identify the financial resources required to start or expand your rubber export business. Evaluate your own capital, explore traditional financing options like bank loans, or consider alternative funding sources such as venture capital, angel investors, or government support programs. Research grants or subsidies available for agricultural or export-focused businesses. Maintain accurate financial records and prepare robust financial projections to attract potential investors or lenders.

7.3 Developing a Business Plan
A well-structured business plan is essential for securing financing, making informed decisions, and guiding your rubber export venture. Outline your business objectives, marketing strategies, operational processes, financial projections, and risk mitigation plans. Include details about your target markets, competitive analysis, pricing strategies, and expansion plans. A comprehensive business plan demonstrates your commitment, vision, and understanding of the rubber export industry.

Chapter 8: Export Documentation
8.1 Understanding Export Documentation Requirements
Export documentation plays a critical role in international trade. Familiarize yourself with the necessary documents required for exporting rubber, which may include commercial invoices, packing lists, certificates of origin, export licenses, quality certificates, and shipping instructions. Understand the specific documentation requirements of the destination country and ensure accuracy and completeness of all export-related paperwork.

8.2 Bill of Lading and Shipping Documents
The Bill of Lading (B/L) is a crucial document for the transportation of rubber. It serves as a contract of carriage and a receipt of goods, issued by the shipping company or freight forwarder. Ensure accurate details in the B/L, including the description of goods, quantities, packaging, and shipping terms. Other essential shipping documents include the packing list, insurance certificate, export declaration, and any required certificates or permits.

8.3 Customs Clearance and Export Declaration
Complying with customs clearance procedures is vital for smooth export operations. Submit accurate export declarations and required supporting documents to the customs authorities. Provide information on the value of goods, harmonized system (HS) codes, origin, and any applicable trade agreements or preferences. Engage customs brokers or freight forwarders experienced in handling export processes to navigate customs regulations effectively and avoid any delays or penalties.

Chapter 9: Export Financing and Insurance
9.1 Export Financing Options
Export financing assists in managing cash flow gaps and mitigating financial risks associated with international trade. Explore various export financing options, such as export factoring, letters of credit, export credit insurance, and export finance programs offered by financial institutions or government agencies. These mechanisms provide access to working capital, facilitate trade transactions, and minimize the risk of non-payment or delays.

9.2 Export Credit Insurance
Export credit insurance provides protection against non-payment or political risks that may arise during the export process. It safeguards exporters from buyer defaults, insolvency, or non-transfer of funds. Research and engage reputable credit insurance providers to assess the coverage options, premiums, and claim procedures. Export credit insurance enhances confidence in expanding to new markets and dealing with unknown buyers.

9.3 Managing Currency Exchange and Foreign Transactions
Currency fluctuations can impact the profitability of rubber exports. Monitor foreign exchange rates and consider hedging options to minimize currency risks. Work closely with financial institutions to execute foreign transactions, optimize exchange rates, and reduce transaction costs. Understand the documentation and compliance requirements for international money transfers, ensuring adherence to anti-money laundering and international finance regulations.

Chapter 10: Marketing and Promotion Strategies
10.1 Developing an Export Marketing Plan
An export marketing plan outlines the strategies to promote and sell your rubber products in international markets. Identify your target customers, their needs, and preferences. Develop a unique selling proposition (USP) that differentiates your products from competitors. Determine the most effective marketing channels, such as online platforms, trade shows, industry publications, or direct sales. Allocate resources for market research, branding, advertising, and digital marketing initiatives.

10.2 Branding and Product Differentiation
Building a strong brand presence is crucial for successful rubber export. Create a compelling brand identity that reflects your company's values, quality standards, and commitment to sustainability. Differentiate your rubber products by highlighting their unique features, certifications, or eco-friendly aspects. Develop a brand story that resonates with target customers and effectively communicates the value proposition of your rubber products.

10.3 Participating in Trade Exhibitions and Fairs
Trade exhibitions and fairs provide valuable opportunities to showcase your rubber products, network with industry professionals, and explore potential business partnerships. Identify relevant international trade shows and exhibitions focused on rubber, agriculture, or manufacturing industries. Prepare an attractive booth, marketing collaterals, and product samples. Engage with potential buyers, distributors, and industry experts to expand your network and generate business leads.

Chapter 11: Negotiating and Closing Export Deals
11.1 Effective Communication and Negotiation Skills
Effective communication and negotiation skills are crucial when finalizing export deals. Develop clear and concise communication strategies to convey your product's value proposition, quality standards, and competitive advantages. Understand cultural differences, language barriers, and business etiquettes when interacting with international buyers. Cultivate strong negotiation skills to reach mutually beneficial agreements on pricing, payment terms, quantity, and delivery schedules.

11.2 Drafting and Reviewing Export Contracts
Export contracts formalize the terms and conditions agreed upon with buyers. Collaborate with legal professionals experienced in international trade to draft or review export contracts. Ensure clarity in contract terms, including product specifications, pricing, payment terms, delivery obligations, quality standards, dispute resolution mechanisms, and intellectual property rights. Contracts should be legally enforceable and provide protection for both parties involved.

11.3 Securing Letters of Credit and Payment Terms
Letters of Credit (LCs) provide security for both exporters and importers in international transactions. Negotiate LC terms that provide assurance of payment upon fulfilling specified conditions. Understand the types of LCs, such as sight LCs or documentary LCs, and ensure compliance with International Chamber of Commerce (ICC) rules governing LCs. Consider other payment methods, such as advance payments, open account terms, or export financing options, based on buyer credibility and risk assessment.

Chapter 12: Packaging and Shipping
12.1 Packaging Methods for Rubber Products
Packaging plays a vital role in protecting rubber products during transit and ensuring their quality upon arrival. Use appropriate packaging materials, such as moisture-resistant bags or containers, to prevent damage caused by environmental factors. Label packages with relevant product information, handling instructions, and safety warnings. Consider specific packaging requirements imposed by destination countries or international shipping regulations.

12.2 Shipping Methods and Freight Forwarding
Selecting the appropriate shipping method depends on factors like product volume, destination, transit time, and cost considerations. Evaluate options such as containerized shipping (FCL or LCL), air freight, or intermodal transport based on urgency and cost efficiency. Work with experienced freight forwarders specializing in rubber shipments to handle documentation, customs clearance, and logistical coordination. Regularly track and monitor shipments to ensure on-time delivery.

12.3 Documentation and Tracking
Accurate documentation is essential for seamless shipping and delivery. Prepare and review shipping documents, including commercial invoice, packing list, bill of lading, and insurance certificates, ensuring compliance with international shipping requirements. Implement tracking mechanisms to monitor shipment progress and provide customers with timely updates. Maintain open communication with freight forwarders and customers to address any potential issues or delays.

Chapter 13: Trade Financing and Risk Management
13.1 Trade Financing and Payment Methods
Explore trade financing options that facilitate smooth financial transactions. Factors such as buyer credibility, transaction volume, and risk tolerance determine suitable payment methods. Options include advance payment, letters of credit, documentary collections, open account terms, or trade finance programs offered by financial institutions. Choose payment methods that balance risk and provide financial security throughout the export process.

13.2 Mitigating Export Risks and Uncertainties
Exporting rubber involves inherent risks and uncertainties. Identify potential risks such as non-payment, political instability, currency fluctuations, transportation delays, or quality disputes. Develop a comprehensive risk management plan that includes risk identification, assessment, mitigation strategies, and contingency plans. Implement measures like diversifying markets, obtaining export credit insurance, hedging currency risks, and building strong relationships with reliable partners to mitigate potential risks.

13.3 Insuring Cargo and Managing Trade Disputes
Cargo insurance provides protection against physical loss or damage to goods during transit. Consult insurance providers to determine appropriate coverage based on the value and nature of rubber products. Understand the terms and conditions of insurance policies, including coverage limits, deductibles, and claim procedures. In case of trade disputes, engage legal professionals or mediators experienced in international trade to resolve conflicts through negotiation, arbitration, or legal proceedings.

Chapter 14: Customs and Trade Compliance
14.1 Complying with Customs Regulations
Adherence to customs regulations is critical for smooth export operations. Understand the customs procedures and documentation requirements of both Nigeria and the destination country. Comply with customs valuation methods, tariff classifications, and rules of origin. Ensure accurate and complete customs declarations to avoid delays, penalties, or customs audits. Collaborate with customs brokers or consultants to stay updated with changes in customs regulations and benefit from trade facilitation programs.

14.2 Tariffs, Duties, and Trade Agreements
Tariffs and duties impact the cost competitiveness of rubber exports. Research and understand the tariff rates imposed by destination countries and the potential impact on pricing and profit margins. Explore trade agreements or preferential trade arrangements that provide tariff concessions or duty-free access for Nigerian rubber exports. Compliance with rules of origin is crucial to qualify for preferential treatment under such agreements.

14.3 Understanding Export Controls and Sanctions
Be aware of export controls and sanctions imposed by both Nigeria and the destination countries. Certain goods, technologies, or destinations may be subject to export restrictions or embargoes due to political, security, or proliferation concerns. Familiarize yourself with the Export Control List and applicable regulations to prevent inadvertent violations. Engage legal experts or export control consultants to ensure compliance with relevant export control regimes.

Chapter 15: Export Logistics and Supply Chain Optimization
15.1 Streamlining Export Operations
Efficient export logistics and supply chain management contribute to cost optimization and customer satisfaction. Streamline operational processes, from order management to shipping and delivery. Implement advanced supply chain technologies like Enterprise Resource Planning (ERP) systems, Warehouse Management Systems (WMS), or Transport Management Systems (TMS) to enhance visibility, traceability, and coordination throughout the supply chain.

15.2 Warehousing and Inventory Management
Maintaining appropriate inventory levels and efficient warehousing is crucial for timely order fulfillment. Optimize warehouse operations by implementing proper storage and inventory management systems. Consider factors such as product shelf life, storage conditions, batch management, and order picking processes. Employ inventory forecasting techniques and just-in-time principles to minimize carrying costs and ensure product availability.

15.3 Improving Supply Chain Efficiency
Collaboration and coordination with suppliers, logistics providers, and other stakeholders are essential to improve supply chain efficiency. Establish clear communication channels, share information, and align expectations with partners to optimize transportation, reduce lead times, and enhance overall supply chain performance. Leverage technology solutions like track-and-trace systems, Electronic Data Interchange (EDI), or online collaboration platforms for real-time visibility and information exchange.

Chapter 16: Market Entry Strategies
16.1 Choosing the Right Market Entry Approach
Selecting the appropriate market entry approach depends on various factors such as target market characteristics, competition, market access requirements, and available resources. Options include direct exporting, indirect exporting through intermediaries, joint ventures, strategic alliances, or establishing local subsidiaries. Evaluate each option based on market attractiveness, risk, control, and resources required to make an informed decision.

16.2 Setting up Distribution Channels
Establishing effective distribution channels is crucial for reaching target customers in the international market. Evaluate and select distribution partners, agents, or distributors with established networks, industry expertise, and local market knowledge. Develop clear contractual agreements defining roles, responsibilities, and performance expectations. Provide necessary training and support to partners to ensure brand consistency, customer satisfaction, and efficient order fulfillment.

16.3 Partnering with Local Distributors and Agents
Collaborating with local distributors or agents can expedite market entry and provide access to established distribution networks. Conduct due diligence to select reliable partners who have a strong understanding of the local market, customer preferences, and regulatory requirements. Maintain open communication channels, regularly review performance, and provide necessary support to partners to maximize market penetration and sales growth.

Chapter 17: Sustainable and Ethical Practices
17.1 Environmental and Social Responsibility
Embrace sustainable practices in rubber cultivation, production, and export to meet growing global demand for eco-friendly products. Promote responsible land use, water management, waste reduction, and energy efficiency in rubber plantations and processing facilities. Adhere to international standards and certifications related to sustainable agriculture, such as Rainforest Alliance or Forest Stewardship Council (FSC), to enhance market competitiveness and meet the expectations of environmentally conscious consumers.

17.2 Ethical Sourcing and Fair Trade Practices
Adopt ethical sourcing practices that ensure fair treatment, proper wages, and safe working conditions for rubber plantation workers. Promote transparency and traceability in the supply chain to demonstrate compliance with fair trade principles. Engage in fair trade initiatives and certification programs that guarantee fair prices to farmers and support community development. Communicate your commitment to ethical sourcing and fair trade to build trust and appeal to socially responsible buyers.

17.3 Certifications and Compliance Standards
Obtaining relevant certifications enhances the marketability and credibility of your rubber products. Consider certifications such as ISO 14001 (environmental management), ISO 26000 (social responsibility), and ISO 45001 (occupational health and safety). Additionally, certifications specific to the rubber industry, such as Rainforest Alliance certification or Global Organic Latex Standard (GOLS), can attract buyers who prioritize sustainable and ethically sourced rubber products.

Chapter 18: Export Promotion Agencies and Support
18.1 Leveraging Government Resources and Incentives
Government agencies and institutions in Nigeria provide resources and incentives to support and promote rubber export. Collaborate with the Nigerian Export Promotion Council (NEPC) to access export training programs, market intelligence, and financial support schemes. Explore incentives such as tax breaks, grants, or export financing programs offered by government bodies or development agencies to reduce export-related costs and enhance competitiveness.

18.2 Engaging with Export Promotion Agencies
Leverage the services and support provided by export promotion agencies in target markets. These agencies offer valuable market insights, business matchmaking services, trade missions, and promotional activities. Participate in trade events, exhibitions, and buyer-seller meetings organized by these agencies to showcase your rubber products and establish connections with potential buyers, distributors, or agents.

18.3 Export Training and Capacity Building Programs
Invest in export training and capacity building programs to enhance your knowledge and skills in international trade. Participate in export-focused workshops, seminars, or online courses offered by government agencies, trade associations, or educational institutions. These programs provide valuable information on export regulations, market entry strategies, negotiation techniques, and export documentation. Continuous learning enhances your export readiness and increases your chances of success in the global market.

Chapter 19: Market Intelligence and Trade Data
19.1 Utilizing Market Research and Intelligence
Market research and intelligence are crucial for understanding market trends, customer preferences, and competitor strategies. Stay updated with industry reports, market surveys, and trade publications focusing on the rubber industry. Leverage market research companies, industry associations, or government reports to gain insights into market size, growth rates, and emerging opportunities. Analyze customer feedback, market segmentation, and consumer behavior to fine-tune your export strategies.

19.2 Accessing Trade Data and Analytics
Utilize trade data and analytics to identify potential markets, assess market demand, and monitor trade flows. Government agencies and international trade organizations provide access to trade databases, export statistics, and trade analytics tools. Analyze export trends, import volumes, and market shares of rubber products to identify target markets and evaluate market potential. Data-driven decision-making enhances your export planning and market entry strategies.

19.3 Adapting to Market Changes and Trends
Market dynamics and trends are constantly evolving. Stay agile and adaptable to changes in consumer preferences, technology advancements, and regulatory updates. Continuously monitor market trends, new product developments, and changes in import regulations to seize emerging opportunities. Engage in ongoing market research and adapt your export strategies to align with evolving customer demands and industry trends.

Chapter 20: Overcoming Export Challenges
20.1 Identifying Common Export Challenges
Exporting rubber from Nigeria presents various challenges that need to be addressed for successful export operations. Common challenges include logistics and transportation complexities, market access barriers, fluctuating exchange rates, compliance with international regulations, and competition from other rubber-exporting countries. Understanding these challenges and developing effective strategies to overcome them is crucial for sustainable export growth.

20.2 Strategies for Overcoming Market Barriers
To overcome market barriers, develop market-specific strategies tailored to the unique characteristics of each target market. Address regulatory compliance issues by partnering with local agents or distributors who understand the local market dynamics. Adapt to cultural differences and consumer preferences through product customization or localization. Seek assistance from export promotion agencies, consultants, or industry experts who can provide guidance on overcoming market barriers.

20.3 Building Resilience and Adaptability
Building resilience and adaptability is vital in navigating export challenges. Diversify your export markets to reduce dependence on a single market or region. Continuously invest in research and development to innovate and introduce value-added products that cater to changing market demands. Establish strong relationships with customers, suppliers, and partners to foster long-term collaborations. Stay updated with industry trends, market intelligence, and technological advancements to adapt quickly to changing market conditions.

Chapter 21: Emerging Opportunities in Rubber Export
21.1 Exploring Niche Markets and Value-added Products
Explore niche markets that have specific requirements for rubber products. Identify specialized applications or industries where rubber can be used, such as automotive components, medical devices, sports equipment, or eco-friendly products. Develop value-added products by incorporating innovative technologies, sustainable materials, or unique product features that differentiate your rubber products in the market.

21.2 Innovation and Technology in Rubber Processing
Embrace innovation and technology advancements to enhance the efficiency and quality of rubber processing. Adopt automated or computerized systems for rubber harvesting, processing, and quality control. Explore research and development collaborations with universities, research institutions, or industry experts to improve rubber cultivation techniques, enhance product performance, or develop new applications for rubber products.

21.3 Collaborative Approaches and Industry Alliances
Collaborate with industry stakeholders, research institutes, or industry associations to leverage collective strengths and resources. Participate in industry alliances or clusters that foster collaboration, knowledge sharing, and joint marketing initiatives. Collaborative approaches can enhance the competitiveness of the Nigerian rubber industry, open up new markets, and facilitate technology transfer or investment opportunities.

Chapter 22: Case Studies: Successful Rubber Exporters
22.1 Real-Life Examples of Nigerian Rubber Exporters
Explore case studies of successful Nigerian rubber exporters to gain insights into their strategies, challenges faced, and key success factors. Analyze their market entry approaches, product differentiation strategies, distribution networks, and marketing efforts. Learn from their experiences and adapt relevant strategies to your own export journey. Case studies provide practical knowledge and inspiration for aspiring rubber exporters.

22.2 Lessons Learned and Best Practices
Identify key lessons and best practices from successful rubber exporters worldwide. Focus on areas such as market research and analysis, supply chain management, quality control, marketing strategies, customer relationship management, and risk management. Understand the common success factors and pitfalls in rubber export and apply these lessons to optimize your export operations.

22.3 Inspirational Stories of Export Success
Discover inspirational stories of individuals or companies that have achieved significant success in the rubber export business. Learn about their entrepreneurial journey, perseverance, and innovation. Inspirational stories provide motivation and a positive outlook for aspiring rubber exporters, highlighting that success is achievable with the right strategies, determination, and continuous learning.

Chapter 23: Future Outlook and Trends
23.1 Forecasting the Future of the Rubber Industry
Examine the future prospects and trends in the global rubber industry. Analyze factors such as increasing global demand, emerging technologies, sustainability initiatives, and changing consumer preferences. Consider the impact of geopolitical factors, climate change, and advancements in synthetic rubber production on the future of natural rubber export. Anticipate market shifts and adapt your export strategies accordingly.

23.2 Emerging Trends and Market Predictions
Monitor emerging trends in the rubber industry, such as the demand for sustainable and eco-friendly materials, increased usage of rubber in renewable energy applications, or advancements in rubber recycling technologies. Stay updated with market predictions, reports, and expert opinions to identify potential growth areas and capitalize on emerging opportunities.

23.3 Strategies for Staying Competitive
To stay competitive in the evolving rubber export landscape, embrace innovation, sustainability, and customer-centric approaches. Continuously invest in research and development to improve product quality, develop new applications, or enhance manufacturing processes. Incorporate sustainability practices to meet the growing demand for eco-friendly rubber products. Build strong customer relationships, maintain flexibility in supply chain management, and adapt to changing market dynamics to maintain a competitive edge.

Chapter 24: Risk Management and Contingency Planning
24.1 Identifying and Assessing Export Risks
Identify potential risks that can impact your rubber export business, such as political instability, currency fluctuations, changes in trade policies, natural disasters, or supply chain disruptions. Conduct a comprehensive risk assessment to prioritize and quantify risks based on their likelihood and potential impact. Understand the specific risks associated with each target market and develop risk mitigation strategies accordingly.

24.2 Developing a Risk Management Plan
Develop a risk management plan that outlines strategies, preventive measures, and contingency plans to minimize the impact of identified risks. Establish protocols for monitoring and managing risks, including regular risk assessment reviews, insurance coverage, alternative sourcing options, and emergency response procedures. Collaborate with experts, insurance providers, and industry peers to gather insights and expertise in risk management practices.

24.3 Crisis Management and Contingency Measures
Incorporate crisis management and contingency measures into your export operations. Prepare contingency plans for various scenarios such as political unrest, natural disasters, supply chain disruptions, or economic downturns. Develop communication strategies, backup suppliers, and alternative transportation routes to mitigate the impact of potential crises. Regularly review and update your contingency plans to ensure their effectiveness in managing unexpected events.

Chapter 25: Conclusion and Action Steps
25.1 Recap of Key Points
Summarize the key points covered in the article, highlighting the critical factors for successful rubber export from Nigeria. Emphasize the importance of market research, compliance with regulations, quality control, supply chain management, and risk mitigation strategies. Reinforce the significance of continuous learning, innovation, and adaptation to stay competitive in the global rubber market.


Featured books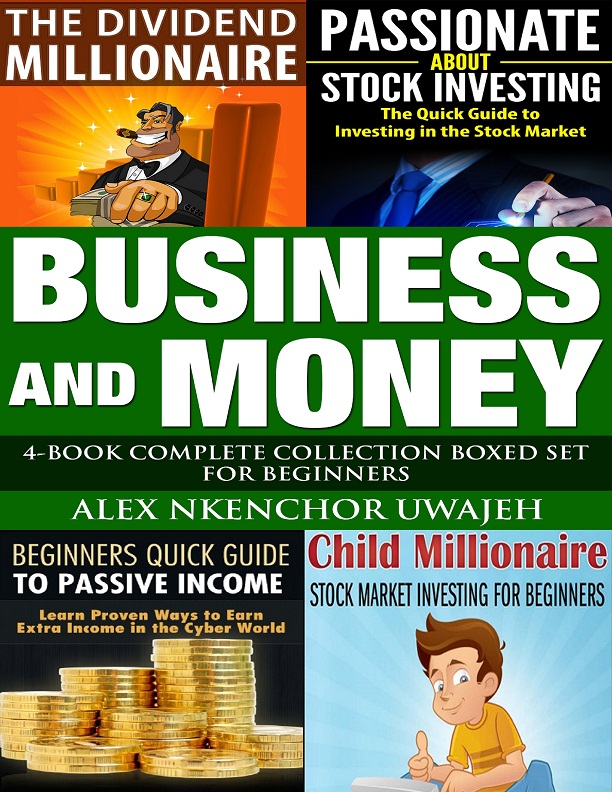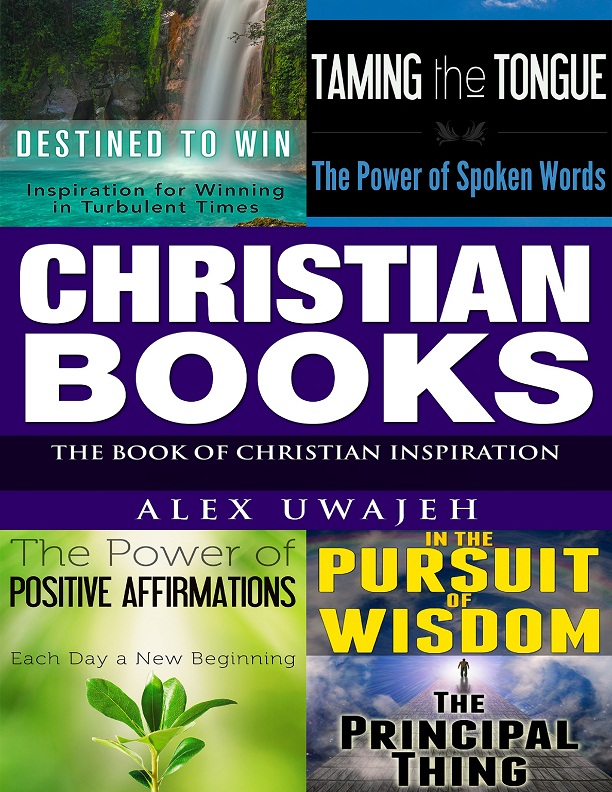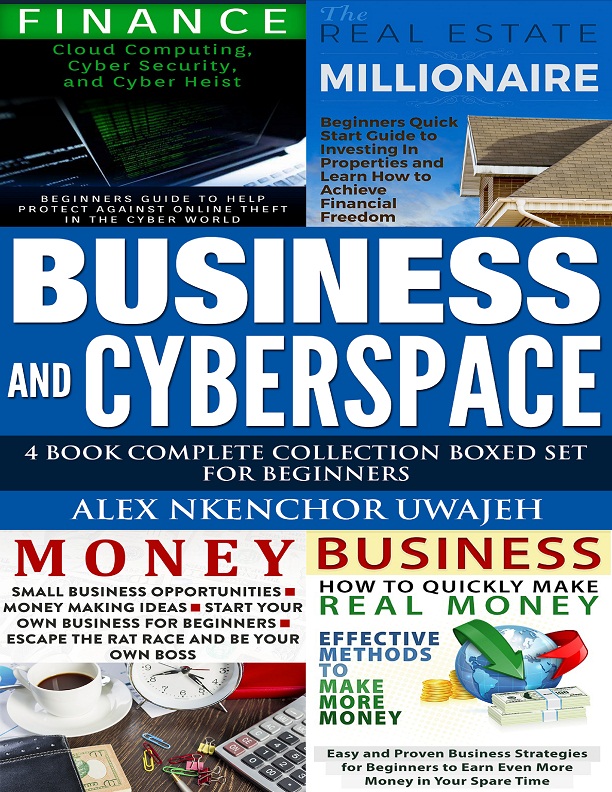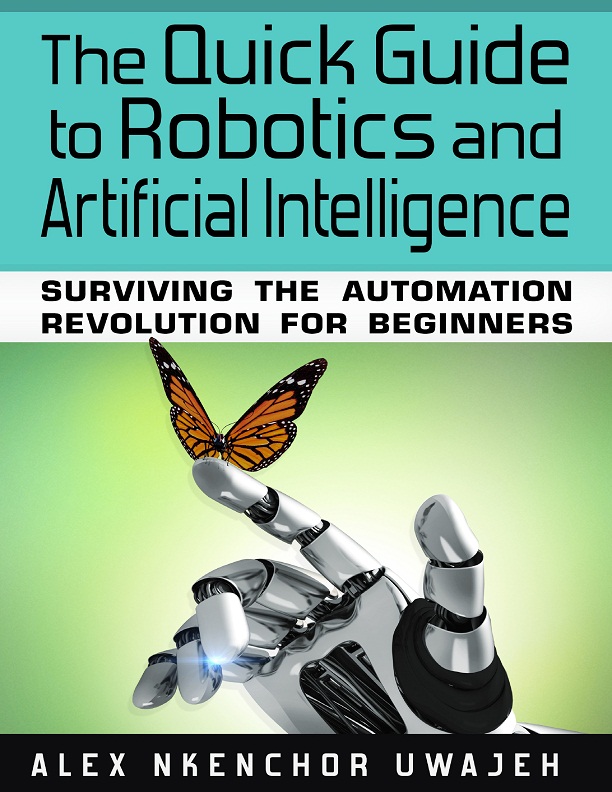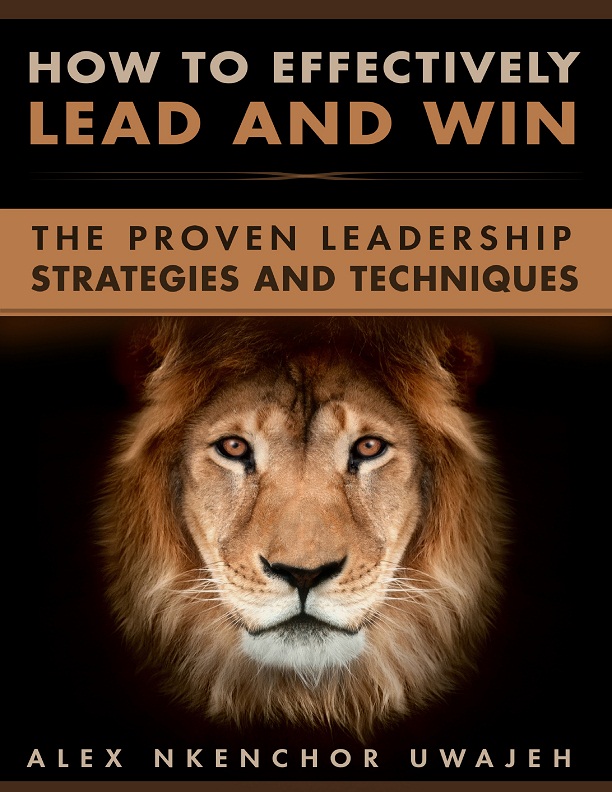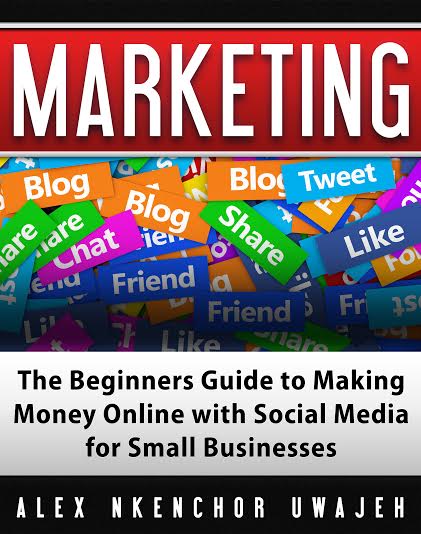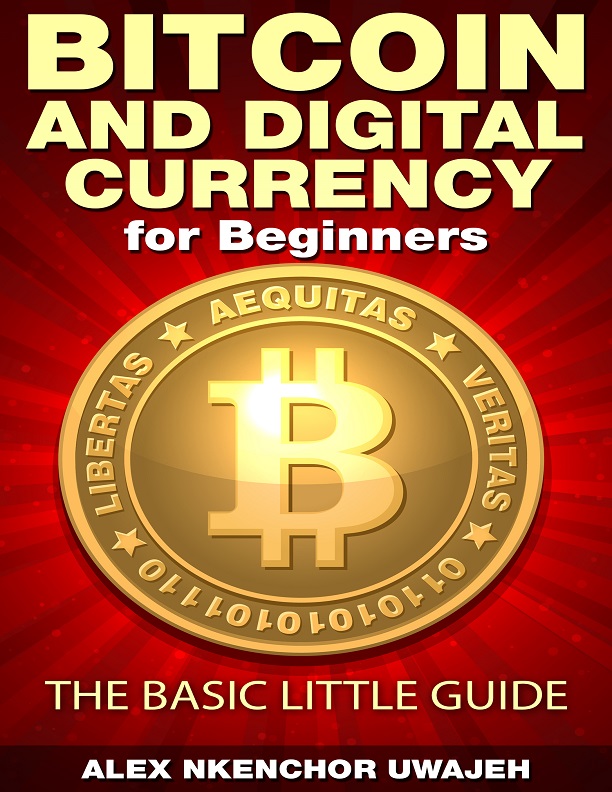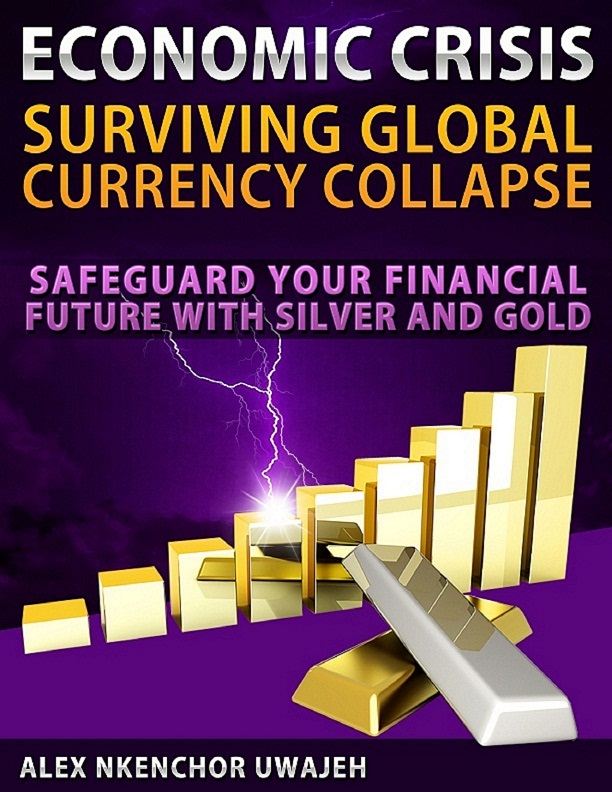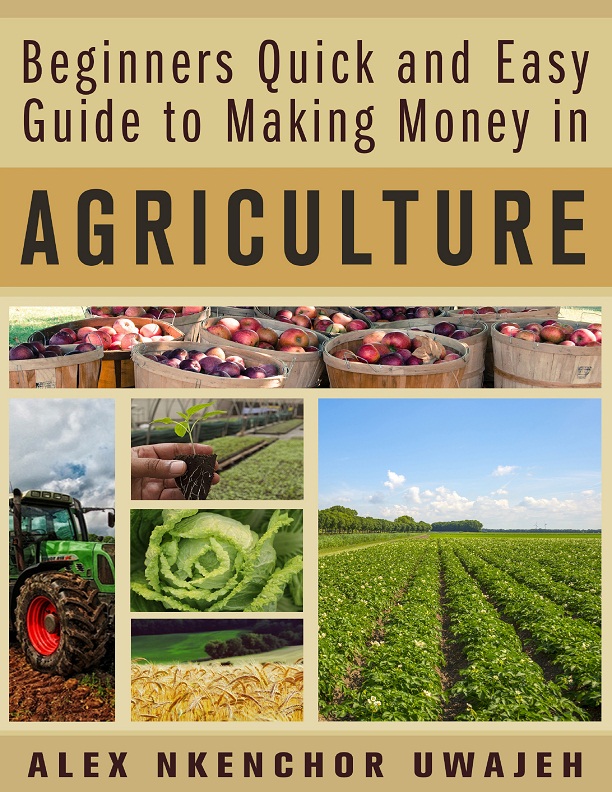 Browse my Google Playstore Books
Want Audible Audio Books? Start Listening Now, 30 Days Free