Helpful Articles





The Simple Strategies for Getting Rich


Chapter 1: Introduction - The Path to Wealth
Chapter 2: Understanding Wealth and Success
Chapter 3: Defining Your Financial Goals
Chapter 4: Building a Wealth Mindset
Chapter 5: Educating Yourself About Money
Chapter 6: Budgeting and Managing Your Finances
Chapter 7: Saving and Investing for the Future
Chapter 8: The Power of Compound Interest
Chapter 9: Diversifying Your Investments
Chapter 10: Leveraging Other People's Money
Chapter 11: Starting Your Own Business
Chapter 12: Entrepreneurship and Wealth Creation
Chapter 13: Identifying Profitable Opportunities
Chapter 14: Creating Multiple Streams of Income
Chapter 15: Networking and Building Relationships
Chapter 16: Developing Marketable Skills
Chapter 17: Taking Calculated Risks
Chapter 18: Embracing Failure and Learning from Mistakes
Chapter 19: Overcoming Financial Obstacles
Chapter 20: Real Estate Investment Strategies
Chapter 21: Investing in Stocks and Bonds
Chapter 22: The Power of Passive Income
Chapter 23: Building and Protecting Your Wealth
Chapter 24: The Importance of Giving Back
Chapter 25: Estate Planning and Wealth Preservation
Chapter 26: Managing Debt and Avoiding Financial Traps
Chapter 27: The Psychology of Wealth
Chapter 28: Cultivating a Positive Money Mindset
Chapter 29: Avoiding Impulsive Purchases
Chapter 30: Delayed Gratification and Long-Term Thinking
Chapter 31: Harnessing the Power of Technology
Chapter 32: Creating a Financial Safety Net
Chapter 33: Continuously Educating Yourself
Chapter 34: The Role of Luck and Timing in Wealth Creation
Chapter 35: Embracing Change and Adaptability
Chapter 36: Surrounding Yourself with Success
Chapter 37: Balancing Work and Life
Chapter 38: Health and Wealth Connection
Chapter 39: The Importance of Self-Discipline
Chapter 40: The Impact of Positive Habits
Chapter 41: Investing in Yourself
Chapter 42: Discovering Your Passion and Purpose
Chapter 43: Embracing Creativity and Innovation
Chapter 44: Long-Term Wealth vs. Get-Rich-Quick Schemes
Chapter 45: Financial Independence and Early Retirement
Chapter 46: The Role of Mentorship and Guidance
Chapter 47: Overcoming Limiting Beliefs
Chapter 48: Celebrating Milestones and Progress
Chapter 49: Leaving a Legacy
Chapter 50: Conclusion - The Journey to Financial Freedom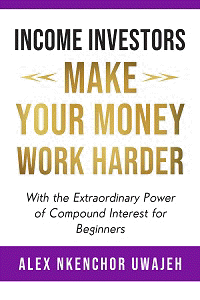 Chapter 1: Introduction - The Path to Wealth

In this chapter, we will embark on a journey to uncover the simple strategy for getting rich. Wealth creation is a goal shared by many, but achieving it requires a combination of mindset, knowledge, and action. We will explore the key principles and strategies that can set you on the path to financial abundance.

Chapter 2: Understanding Wealth and Success

Before diving into wealth-building strategies, it's important to understand what wealth and success mean to you personally. Define your own vision of wealth, whether it's financial freedom, security, or the ability to pursue your passions. By clarifying your goals, you can align your actions with your aspirations.

Chapter 3: Defining Your Financial Goals

To achieve wealth, it's crucial to set clear financial goals. Establish short-term, medium-term, and long-term objectives. These goals should be specific, measurable, attainable, relevant, and time-bound (SMART). This chapter will guide you in identifying and prioritizing your financial goals.

Chapter 4: Building a Wealth Mindset

Building wealth requires adopting a mindset that aligns with abundance. Develop a positive attitude towards money, embrace opportunities, and believe in your ability to create wealth. Learn to overcome limiting beliefs and develop a growth mindset that embraces learning and continuous improvement.

Chapter 5: Educating Yourself About Money

Financial literacy is the foundation of wealth creation. This chapter will emphasize the importance of educating yourself about personal finance, including concepts such as budgeting, saving, investing, and managing debt. Develop a strong understanding of money management principles to make informed decisions.

Chapter 6: Budgeting and Managing Your Finances

A solid financial foundation begins with effective budgeting and managing your money wisely. Create a budget that aligns with your financial goals, track your expenses, and prioritize saving. Learn strategies for reducing unnecessary expenses and increasing your income through various means.

Chapter 7: Saving and Investing for the Future

Saving and investing are essential components of wealth creation. This chapter will delve into the importance of saving a portion of your income and explore different investment vehicles, such as stocks, bonds, real estate, and mutual funds. Understand the risk-return tradeoff and develop a diversified investment portfolio.

Chapter 8: The Power of Compound Interest

Compound interest is a powerful wealth-building tool. Learn how compound interest works and harness its potential to exponentially grow your investments over time. Discover the benefits of starting early and consistently contributing to your investment accounts.

Chapter 9: Diversifying Your Investments

Diversification is key to mitigating risk and maximizing returns. Explore the concept of asset allocation and learn how to diversify your investment portfolio across different asset classes, industries, and geographic regions. Understand the benefits of diversification for long-term wealth preservation.

Chapter 10: Leveraging Other People's Money

Leveraging other people's money can accelerate your wealth-building journey. This chapter will explore strategies such as real estate leveraging, business partnerships, and using leverage in the stock market. Understand the risks and rewards associated with leverage and use it responsibly.

Chapter 11: Starting Your Own Business

Entrepreneurship offers significant opportunities for wealth creation. Explore the benefits of starting your own business, including the potential for scalability and financial independence. Learn about market research, business planning, marketing, and the importance of providing value to customers.

Chapter 12: Entrepreneurship and Wealth Creation

Continuing from the previous chapter, delve deeper into the world of entrepreneurship. Learn about scaling your business, building a strong team, and leveraging technology to increase efficiency. Understand the importance of innovation, adaptability, and perseverance in entrepreneurial success.

Chapter 13: Identifying Profitable Opportunities

Recognizing profitable opportunities is a key skill for wealth creation. This chapter will explore strategies for identifying emerging trends, market gaps, and underserved niches. Understand the importance of conducting thorough market research and leveraging your strengths and expertise.

Chapter 14: Creating Multiple Streams of Income

Relying on a single source of income can limit your wealth-building potential. Explore the concept of creating multiple streams of income, such as starting side businesses, investing in rental properties, or generating passive income through dividends or royalties. Diversify your income sources to enhance financial security.

Chapter 15: Networking and Building Relationships

Building a strong network and nurturing relationships can open doors to opportunities and collaborations. Learn effective networking strategies, attend industry events, join professional associations, and leverage social media platforms. Cultivate meaningful relationships and create mutually beneficial connections.

Chapter 16: Developing Marketable Skills

Investing in your personal and professional development is essential for long-term wealth creation. This chapter will guide you in identifying and developing marketable skills that align with your goals and interests. Continuously learn, acquire new knowledge, and stay updated with industry trends.

Chapter 17: Taking Calculated Risks

Wealth creation often involves taking risks, but it's important to approach them strategically. Understand the difference between calculated risks and reckless gambling. Evaluate potential risks and rewards, conduct thorough research, and develop contingency plans to minimize downside and maximize upside.

Chapter 18: Embracing Failure and Learning from Mistakes

Failure is often a stepping stone to success. Embrace failures as valuable learning experiences and opportunities for growth. This chapter will explore the importance of resilience, adaptability, and learning from mistakes. Develop a mindset that sees setbacks as temporary and stepping stones towards success.

Chapter 19: Overcoming Financial Obstacles

Financial obstacles can hinder wealth creation. This chapter will address common challenges such as debt, lack of capital, or limited resources. Learn strategies for overcoming these obstacles, such as debt repayment plans, alternative financing options, and creative problem-solving.

Chapter 20: Real Estate Investment Strategies

Real estate investment offers various opportunities for wealth creation. Explore different strategies, including rental properties, fix-and-flip, real estate investment trusts (REITs), or real estate crowdfunding. Understand the factors to consider, such as location, market trends, financing, and property management.

Chapter 21: Investing in Stocks and Bonds

Stocks and bonds are fundamental investment vehicles. This chapter will provide insights into stock market investing, including fundamental and technical analysis, portfolio diversification, and long-term investing strategies. Understand the basics of bond investing and the role of fixed income securities in wealth preservation.

Chapter 22: The Power of Passive Income

Passive income can provide financial stability and freedom. Explore passive income streams, such as rental properties, dividend-paying stocks, peer-to-peer lending, or creating digital products. Learn strategies for generating passive income and how it can contribute to long-term wealth accumulation.

Chapter 23: Building and Protecting Your Wealth

Wealth creation is not just about accumulating money but also about preserving and growing it. This chapter will delve into wealth protection strategies, including asset protection, estate planning, insurance, and risk management. Understand the importance of periodically reassessing your financial plan and adjusting accordingly.

Chapter 24: The Importance of Giving Back

Philanthropy and giving back can bring fulfillment and meaning to wealth creation. Learn about the impact of charitable giving, and explore ways to incorporate giving into your financial plan. Understand how generosity can positively influence your own well-being and contribute to a better society.

Chapter 25: Estate Planning and Wealth Preservation

Estate planning is crucial for passing on wealth to future generations. This chapter will guide you through the estate planning process, including wills, trusts, power of attorney, and healthcare directives. Understand the legal and tax implications of estate planning and work with professionals to develop a comprehensive plan.

Chapter 26: Managing Debt and Avoiding Financial Traps

Debt management plays a significant role in wealth creation. Learn strategies for managing debt effectively, including prioritizing high-interest debt, negotiating lower interest rates, and avoiding unnecessary debt. Understand the potential dangers of predatory lending and financial scams.

Chapter 27: The Psychology of Wealth

Understanding the psychology of wealth is vital for success. This chapter will explore common psychological biases, such as fear, greed, and overconfidence, that can impact financial decision-making. Develop self-awareness, emotional intelligence, and discipline to make rational financial choices.

Chapter 28: Cultivating a Positive Money Mindset

A positive money mindset is essential for attracting wealth. This chapter will provide techniques for cultivating a positive relationship with money, such as affirmations, visualization, and gratitude. Overcome scarcity mentality and develop an abundance mindset that aligns with wealth creation.

Chapter 29: Avoiding Impulsive Purchases

Impulsive purchases can derail your wealth-building efforts. This chapter will explore strategies for curbing impulsive spending, such as creating a cooling-off period before making significant purchases, distinguishing needs from wants, and practicing mindful spending. Develop disciplined spending habits that align with your financial goals.

Chapter 30: Delayed Gratification and Long-Term Thinking

Delayed gratification is a powerful discipline for wealth creation. Learn how to resist instant gratification and prioritize long-term financial goals. Understand the benefits of delayed gratification, such as compounding returns and financial freedom in the future.

Chapter 31: Harnessing the Power of Technology

Technology can be a valuable tool for wealth creation. This chapter will explore the role of technology in managing finances, automating investments, and leveraging digital platforms for business growth. Stay updated with technological advancements and use them to your advantage.

Chapter 32: Creating a Financial Safety Net

Building a financial safety net is essential for peace of mind and resilience. This chapter will discuss strategies for creating an emergency fund, obtaining adequate insurance coverage, and preparing for unexpected financial challenges. Develop a safety net that protects your wealth and supports your long-term goals.

Chapter 33: Continuously Educating Yourself

The journey to wealth creation requires continuous learning and self-improvement. This chapter will emphasize the importance of staying informed about financial markets, industry trends, and emerging opportunities. Commit to lifelong learning to enhance your financial knowledge and decision-making abilities.

Chapter 34: The Role of Luck and Timing in Wealth Creation

Luck and timing can influence wealth creation, but they are not the sole determinants of success. This chapter will discuss the role of luck, preparedness, and recognizing opportunities. Understand that while luck may play a part, consistent effort and strategic action are key to long-term wealth creation.

Chapter 35: Embracing Change and Adaptability

Wealth creation occurs in a dynamic and ever-changing world. This chapter will explore the importance of embracing change, adapting to new technologies and market conditions, and staying flexible in your strategies. Learn to anticipate and capitalize on shifts in the economic landscape.

Chapter 36: Surrounding Yourself with Success

Your environment and the people you surround yourself with can greatly influence your mindset and success. This chapter will emphasize the importance of surrounding yourself with supportive and like-minded individuals. Cultivate relationships with mentors, coaches, and peers who inspire and challenge you to reach your full potential.

Chapter 37: Balancing Work and Life

Achieving wealth should not come at the expense of personal well-being. This chapter will explore strategies for balancing work and life, prioritizing self-care, and nurturing relationships. Understand that true wealth encompasses more than financial abundance and strive for holistic success.

Chapter 38: Health and Wealth Connection

Health is a vital component of wealth creation. This chapter will highlight the correlation between physical and mental well-being and financial success. Prioritize your health through regular exercise, nutritious diet, and stress management to optimize your wealth-building journey.

Chapter 39: The Importance of Self-Discipline

Self-discipline is a fundamental trait for wealth creation. This chapter will explore strategies for developing self-discipline, such as setting clear goals, establishing routines, and practicing delayed gratification. Cultivate discipline as a habit to stay focused on your long-term financial objectives.

Chapter 40: The Impact of Positive Habits

Habits shape our lives, including our financial outcomes. This chapter will delve into the power of positive habits, such as saving consistently, automating finances, and setting regular financial reviews. Understand the role of habits in creating a strong foundation for wealth accumulation.

Chapter 41: Investing in Yourself

Investing in yourself is one of the best investments you can make. This chapter will explore strategies for personal and professional development, such as attending seminars, acquiring new skills, and seeking mentorship. Continuously invest in your knowledge, abilities, and personal growth.

Chapter 42: Discovering Your Passion and Purpose

Passion and purpose can drive your wealth creation journey. This chapter will guide you in discovering your passions, aligning them with your financial goals, and finding fulfillment in your work. Pursue opportunities that ignite your enthusiasm and bring meaning to your life.

Chapter 43: Embracing Creativity and Innovation

Creativity and innovation are catalysts for wealth creation. This chapter will explore the role of creativity in problem-solving, identifying opportunities, and differentiating yourself in the marketplace. Embrace creativity and foster an environment that encourages innovation and out-of-the-box thinking.

Chapter 44: Long-Term Wealth vs. Get-Rich-Quick Schemes

Building sustainable wealth requires a long-term perspective. This chapter will discuss the dangers of get-rich-quick schemes and emphasize the importance of patience, consistency, and strategic planning. Understand that true wealth is built steadily over time, rather than through shortcuts.

Chapter 45: Financial Independence and Early Retirement

Financial independence and early retirement are aspirational goals for many. This chapter will explore strategies for achieving financial independence, such as the FIRE (Financial Independence, Retire Early) movement. Learn about savings rates, retirement accounts, and lifestyle choices that can accelerate your path to financial freedom.

Chapter 46: The Role of Mentorship and Guidance

Mentorship and guidance can significantly impact your wealth creation journey. This chapter will emphasize the value of seeking mentors, coaches, and advisors who can provide valuable insights and guidance. Learn from their experiences, leverage their expertise, and accelerate your progress.

Chapter 47: Overcoming Limiting Beliefs

Limiting beliefs can hinder your wealth creation potential. This chapter will guide you in identifying and overcoming self-limiting beliefs that may be holding you back. Develop a mindset of abundance, self-belief, and resilience to break through barriers and achieve greater financial success.

Chapter 48: Celebrating Milestones and Progress

Recognizing and celebrating your milestones and progress is essential for motivation and continued success. This chapter will emphasize the importance of acknowledging your achievements along the wealth-building journey. Celebrate milestones, big and small, as they signify your progress towards your financial goals.

Chapter 49: Leaving a Legacy

Creating wealth is not just about personal gain but also leaving a lasting legacy. This chapter will explore the concept of legacy planning and the various ways to make a positive impact beyond your lifetime. Consider philanthropy, charitable giving, or passing down knowledge and values to future generations.

Chapter 50: Conclusion - The Journey to Financial Freedom

In the final chapter, we reflect on the knowledge and strategies explored throughout the article. Reiterate the importance of perseverance, adaptability, and continuous learning. Emphasize that the path to financial freedom and wealth creation is a lifelong journey that requires dedication, discipline, and a clear vision of success.


Featured books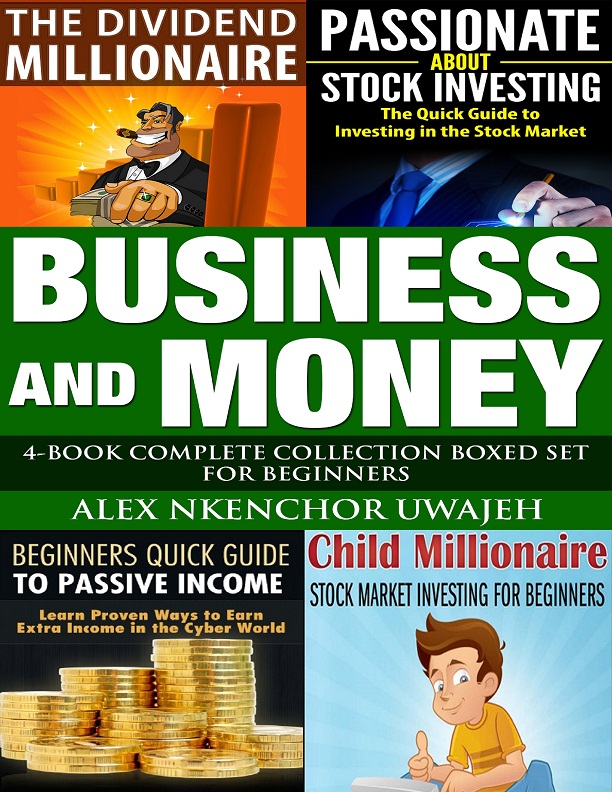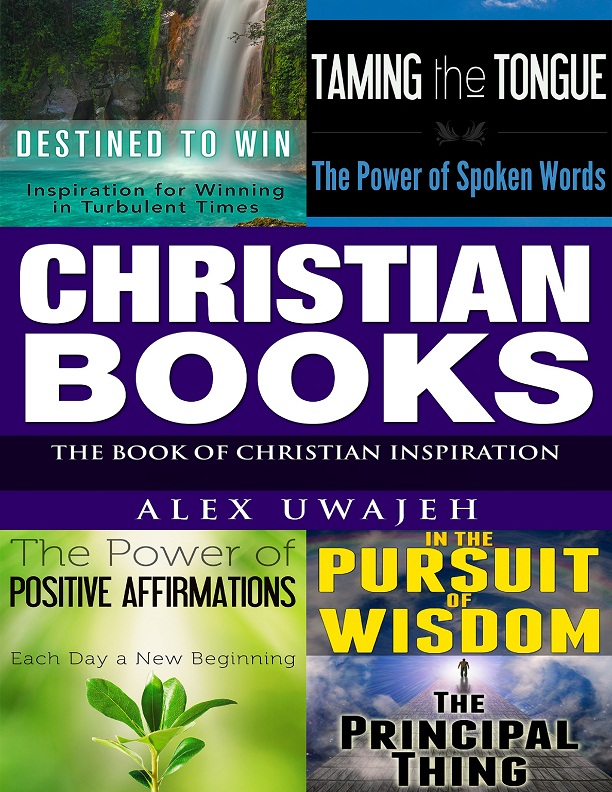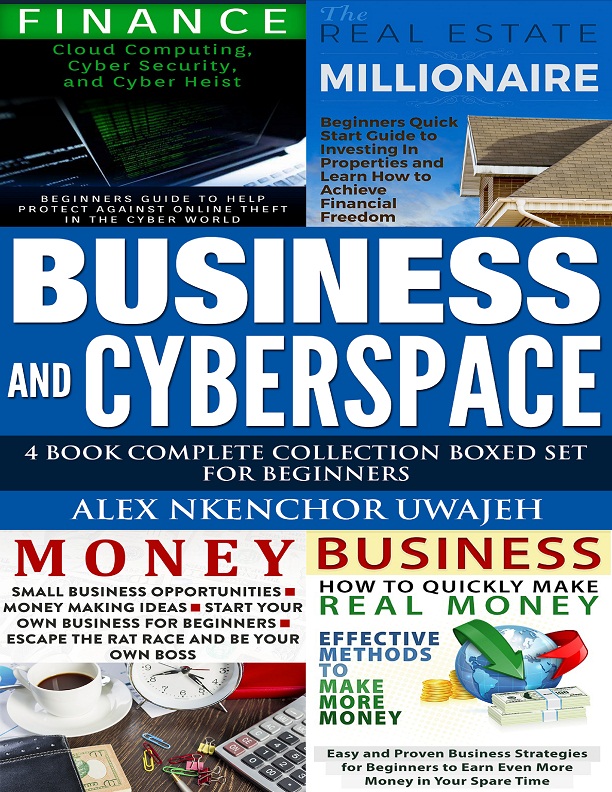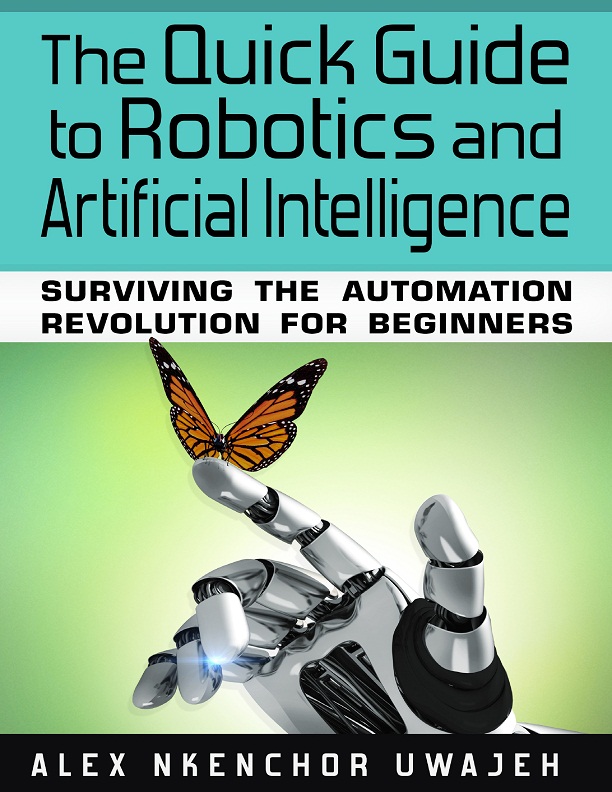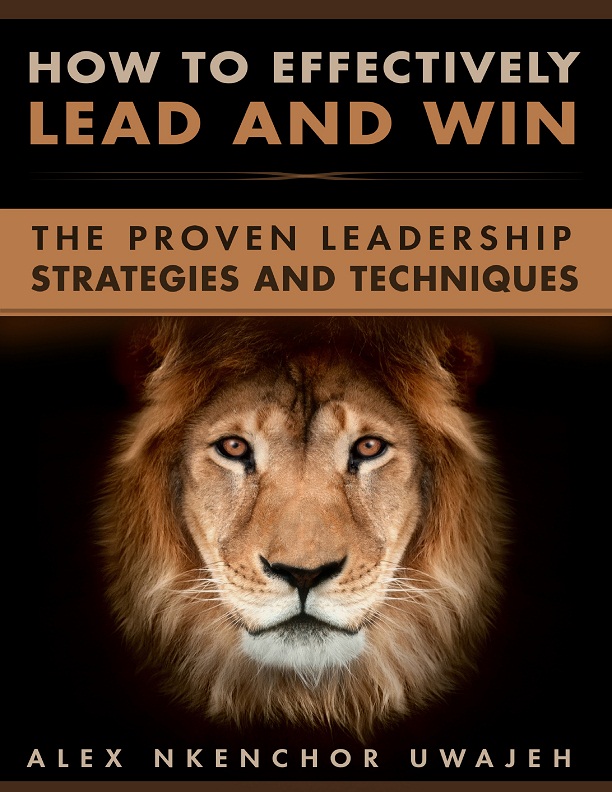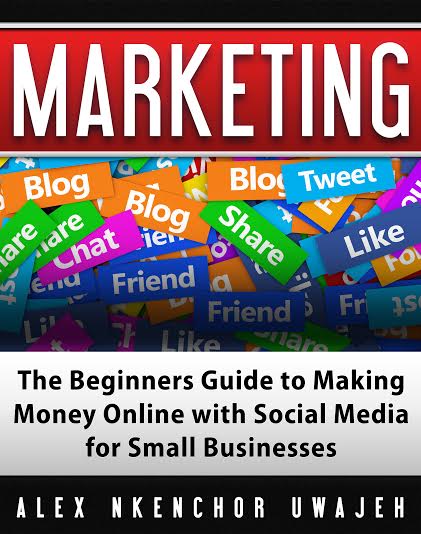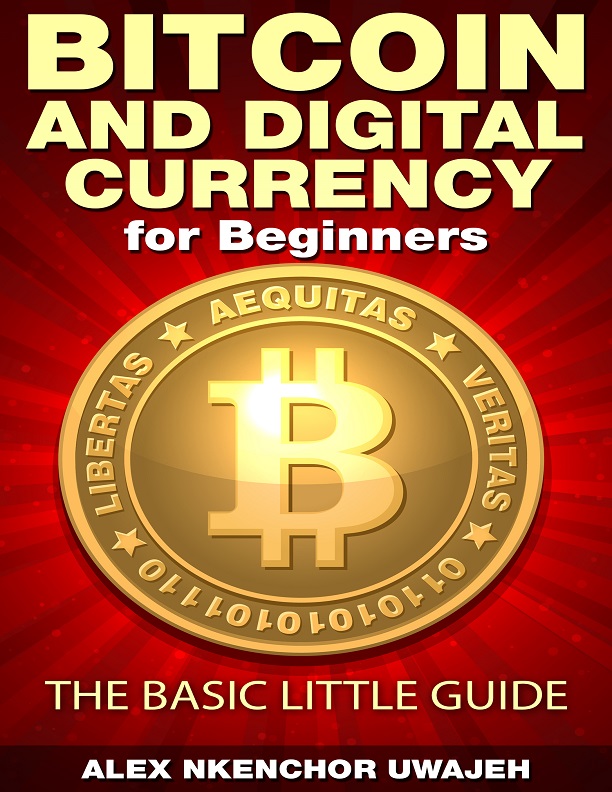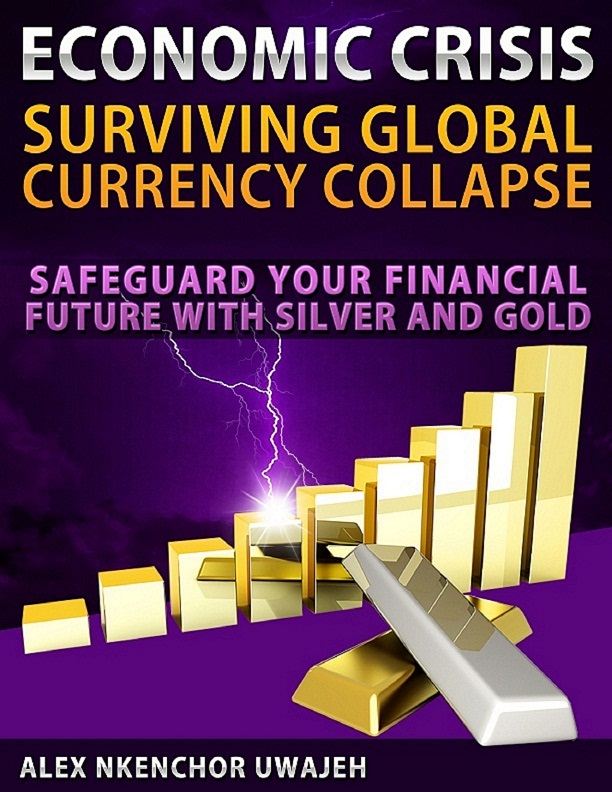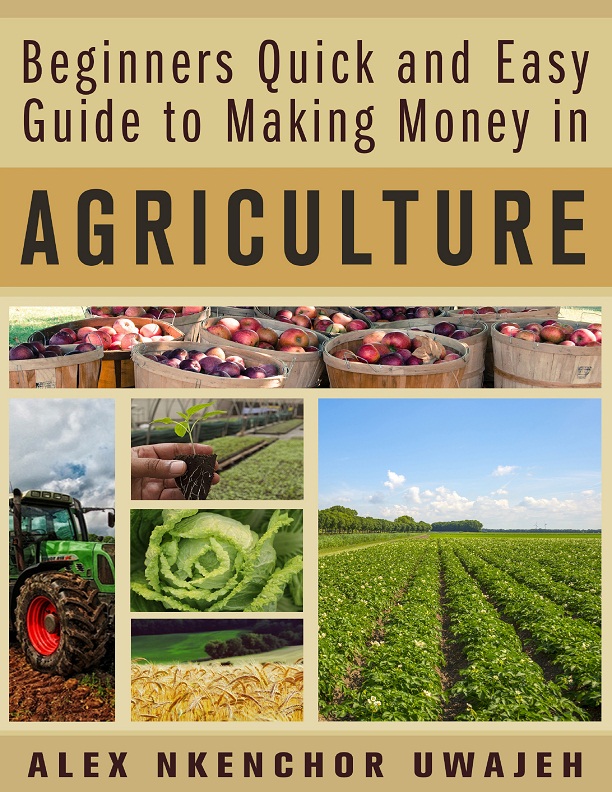 Browse my Google Playstore Books
Want Audible Audio Books? Start Listening Now, 30 Days Free