Helpful Articles




How to Start a Parking Lot Business: Complete Guide


Chapter 1: Introduction to the Parking Lot Business

Overview of the parking lot industry
Benefits and potential challenges of starting a parking lot business
Chapter 2: Market Research and Analysis

Identifying target market and customer segments
Analyzing local competition and demand for parking spaces
Chapter 3: Developing a Business Plan

Importance of a well-structured business plan
Key components of a parking lot business plan
Chapter 4: Securing Funding for Your Parking Lot Business

Assessing startup costs and ongoing expenses
Exploring funding options such as loans and investors
Chapter 5: Location Selection

Factors to consider when choosing a location for your parking lot
Evaluating proximity to high-traffic areas and potential customers
Chapter 6: Acquiring Land or Property

Purchasing or leasing land for your parking lot
Understanding zoning regulations and permits
Chapter 7: Designing Your Parking Lot

Layout and design considerations for efficient parking spaces
Incorporating safety measures and accessibility features
Chapter 8: Equipment and Technology

Essential equipment for managing a parking lot
Utilizing technology such as automated payment systems and surveillance cameras
Chapter 9: Staffing and Hiring

Determining staffing requirements for your parking lot
Hiring and training reliable attendants and support staff
Chapter 10: Legal and Insurance Considerations

Registering your parking lot business and obtaining necessary licenses
Understanding liability and insurance requirements
Chapter 11: Pricing Strategies

Determining pricing models and rates for different customer segments
Strategies for maximizing revenue and occupancy rates
Chapter 12: Marketing and Promotion

Creating a marketing plan to attract customers
Utilizing online and offline channels to reach your target audience
Chapter 13: Customer Service and Retention

Importance of excellent customer service in the parking lot industry
Implementing strategies to enhance customer experience and loyalty
Chapter 14: Sustainable Practices

Incorporating environmentally-friendly initiatives in your parking lot
Installing EV charging stations and promoting carpooling
Chapter 15: Partnership and Collaboration Opportunities

Exploring partnerships with local businesses and events
Offering value-added services to enhance customer satisfaction
Chapter 16: Technology and Innovation Trends

Keeping up with the latest technological advancements in the parking industry
Adopting innovative solutions to streamline operations and improve efficiency
Chapter 17: Financial Management and Record-Keeping

Establishing effective accounting systems for revenue tracking and expense management
Tax considerations for a parking lot business
Chapter 18: Dealing with Challenges and Disputes

Handling common challenges such as parking violations and customer complaints
Resolving disputes and maintaining a positive reputation
Chapter 19: Expansion and Growth Strategies

Identifying opportunities for expanding your parking lot business
Evaluating options such as acquiring additional land or offering valet services
Chapter 20: Future of the Parking Lot Industry

Trends and predictions for the future of parking
Anticipating and adapting to evolving customer needs and industry changes
Chapter 21: Case Studies

Analyzing successful parking lot businesses and their strategies
Drawing insights and lessons from real-world examples
Chapter 22: Regulatory Compliance and Accessibility

Ensuring compliance with local laws and regulations
Addressing accessibility requirements for individuals with disabilities
Chapter 23: Community Engagement and Social Responsibility

Engaging with the local community and supporting social causes
Sponsorships, donations, and community events
Chapter 24: Exit Strategy and Succession Planning

Planning for the long-term future of your parking lot business
Exit options such as selling the business or passing it on to a successor
Chapter 25: Final Thoughts and Conclusion

Recap of key points covered in the guide
Encouragement and tips for aspiring parking lot entrepreneurs

Chapter 1: Introduction to the Parking Lot Business

Parking lots play a crucial role in urban areas, commercial districts, and event venues. As a parking lot owner, you provide a valuable service by offering safe and convenient parking spaces to drivers. This chapter provides an in-depth introduction to the parking lot business, highlighting its significance and the opportunities it offers.

1.1 Overview of the parking lot industry

Discuss the growing demand for parking spaces due to urbanization and increasing vehicle ownership.
Highlight the importance of parking lots for businesses, commuters, and event attendees.
Explain how the parking lot industry contributes to the overall transportation ecosystem.
1.2 Benefits and potential challenges of starting a parking lot business

Outline the advantages of a parking lot business, such as recurring revenue and low operating costs.
Discuss potential challenges, including competition, land acquisition, and regulatory compliance.
Emphasize the importance of market research, strategic planning, and customer service in overcoming these challenges.
Chapter 2: Market Research and Analysis

Before starting a parking lot business, conducting thorough market research is essential to understand the target market, assess competition, and identify potential customers. This chapter guides you through the process of market research and analysis.

2.1 Identifying target market and customer segments

Define the target market based on location, demographics, and specific needs.
Identify various customer segments, such as commuters, tourists, and event attendees.
Analyze their preferences, parking behaviors, and willingness to pay.
2.2 Analyzing local competition and demand for parking spaces

Identify existing parking lots in the area and assess their capacity, pricing, and service quality.
Evaluate parking alternatives like street parking, garages, and public transportation.
Analyze the demand for parking spaces based on population density, business activity, and local events.
Chapter 3: Developing a Business Plan

A well-structured business plan serves as a roadmap for your parking lot business, outlining your goals, strategies, and financial projections. In this chapter, we delve into the essential components of a parking lot business plan.

3.1 Importance of a well-structured business plan

Explain how a business plan helps you clarify your vision, set goals, and make informed decisions.
Discuss how a business plan can attract investors, lenders, and potential partners.
3.2 Key components of a parking lot business plan

Executive summary: Provide a concise overview of your business, including its mission, target market, and financial projections.
Company description: Describe your parking lot business, its location, and legal structure.
Market analysis: Summarize your market research findings, including target market and competition analysis.
Services and pricing: Outline the parking services you'll offer and your pricing strategy.
Marketing and sales strategy: Explain how you'll attract customers and promote your parking lot.
Operations and management: Detail your operational processes, staffing, and management structure.
Financial projections: Present projected revenues, expenses, and cash flow for the first few years of operation.
Funding request (if applicable): Specify the amount of funding you require and how it will be used.
Chapter 4: Securing Funding for Your Parking Lot Business

Starting a parking lot business requires capital investment to cover land acquisition, equipment purchase, and operational costs. This chapter explores different funding options available to entrepreneurs in the parking lot industry.

4.1 Assessing startup costs and ongoing expenses

Identify the various cost components involved, such as land purchase/lease, construction, equipment, staffing, and marketing.
Consider ongoing expenses like utilities, maintenance, insurance, and administrative costs.
4.2 Exploring funding options such as loans and investors

Research traditional lending institutions, such as banks, for loans or lines of credit.
Explore government-backed loan programs or grants for small businesses in the parking industry.
Consider seeking investment from angel investors or venture capitalists who specialize in the transportation sector.
Chapter 5: Location Selection

The location of your parking lot can significantly impact its success. This chapter provides guidance on selecting an optimal location that meets the needs of your target market and maximizes profitability.

5.1 Factors to consider when choosing a location for your parking lot

Evaluate proximity to high-traffic areas like commercial districts, shopping centers, airports, or event venues.
Consider ease of access, visibility, and the convenience of entry and exit points.
Assess local parking regulations and zoning restrictions that may affect your business.
5.2 Evaluating proximity to potential customers

Analyze the demographics and behaviors of your target market to identify the best locations.
Consider factors like population density, transportation hubs, nearby businesses, and tourist attractions.
Chapter 6: Acquiring Land or Property

Securing the right land or property for your parking lot is crucial. In this chapter, we explore the steps involved in acquiring land, including purchasing or leasing options, and navigating zoning regulations and permits.

6.1 Purchasing or leasing land for your parking lot

Weigh the pros and cons of purchasing land outright versus entering into a long-term lease agreement.
Conduct due diligence on the property, including assessing its size, layout, and infrastructure requirements.
Engage with a real estate agent or property lawyer to negotiate favorable terms and ensure a smooth transaction.
6.2 Understanding zoning regulations and permits

Research local zoning regulations and parking-related bylaws that govern land use and development.
Determine whether your chosen location is zoned for commercial or parking purposes.
Obtain necessary permits, licenses, and approvals from local authorities to operate a parking lot legally.
Chapter 7: Designing Your Parking Lot

An efficient and well-designed parking lot maximizes capacity, enhances user experience, and ensures safety. In this chapter, we explore the key considerations when designing your parking lot layout.

7.1 Layout and design considerations for efficient parking spaces

Determine the number and size of parking spaces based on anticipated demand and available land area.
Optimize the layout for ease of navigation, minimizing congestion, and maximizing parking efficiency.
Incorporate appropriate signage, markings, and lighting to aid drivers and enhance safety.
7.2 Incorporating safety measures and accessibility features

Ensure compliance with safety regulations and standards, including fire safety and emergency evacuation procedures.
Implement security measures like surveillance cameras, fencing, and well-lit areas.
Designate accessible parking spaces and provide accommodations for individuals with disabilities.
Chapter 8: Equipment and Technology

Equipping your parking lot with the right tools and technology can streamline operations, improve efficiency, and enhance the overall customer experience. This chapter discusses the essential equipment and technology for a parking lot business.

8.1 Essential equipment for managing a parking lot

Parking lot entrance and exit equipment, including ticket dispensers, barriers, and gates.
Payment processing systems, such as cashiers, automated pay stations, or mobile payment solutions.
Traffic management tools like traffic cones, signage, and parking lot striping equipment.
Safety equipment, including surveillance cameras, alarms, and emergency response systems.
8.2 Utilizing technology such as automated payment systems and surveillance cameras

Explore automated payment solutions, such as ticketless entry and exit or license plate recognition systems.
Integrate parking management software to monitor occupancy, analyze data, and streamline administrative tasks.
Implement surveillance cameras and monitoring systems for security and real-time surveillance.
Chapter 9: Staffing and Hiring

Having a reliable and competent staff is crucial for the smooth operation of your parking lot business. This chapter guides you through the process of determining staffing requirements and hiring suitable employees.

9.1 Determining staffing requirements for your parking lot

Assess the size and complexity of your parking lot to determine the necessary staffing levels.
Consider roles such as attendants, cashiers, maintenance personnel, and administrative staff.
Determine work shifts, schedules, and any additional staffing needs during peak hours or events.
9.2 Hiring and training reliable attendants and support staff

Develop a comprehensive job description and attract qualified candidates through job postings or recruitment agencies.
Conduct thorough interviews and background checks to ensure the suitability and reliability of potential employees.
Provide comprehensive training to staff members on parking lot operations, customer service, and safety protocols.
Chapter 10: Legal and Insurance Considerations

Operating a parking lot business entails various legal and insurance obligations to protect your business, employees, and customers. This chapter highlights the key legal and insurance considerations for your parking lot business.

10.1 Registering your parking lot business and obtaining necessary licenses

Register your business as a legal entity, such as a sole proprietorship, partnership, or limited liability company (LLC).
Obtain the necessary business licenses, permits, and tax registrations required by your local and state authorities.
Comply with any specific parking-related regulations, such as parking ordinances or municipal codes.
10.2 Understanding liability and insurance requirements

Consult with an insurance professional to assess your liability risks and determine appropriate coverage.
Consider general liability insurance, workers' compensation insurance, and property insurance for your parking lot.
Evaluate the need for additional coverage, such as cyber liability insurance or umbrella policies.
Chapter 11: Pricing Strategies

Determining the right pricing model and rates for your parking lot is crucial for generating revenue and attracting customers. This chapter explores different pricing strategies and considerations specific to the parking lot industry.

11.1 Determining pricing models and rates for different customer segments

Research prevailing parking rates in your area and consider the prices charged by your competitors.
Analyze customer preferences and willingness to pay based on factors such as location, convenience, and additional services offered.
Develop a pricing structure that caters to different customer segments, such as hourly rates, daily rates, or monthly passes.
11.2 Strategies for maximizing revenue and occupancy rates

Consider implementing dynamic pricing based on demand, time of day, or special events to optimize revenue.
Offer discounts or loyalty programs to attract regular customers and promote customer retention.
Explore partnerships with local businesses or event organizers to offer bundled parking and service packages.
Chapter 12: Marketing and Promotion

Effective marketing and promotion are essential for attracting customers and building awareness of your parking lot business. This chapter provides insights and strategies for creating a comprehensive marketing plan.

12.1 Creating a marketing plan to attract customers

Define your target audience and develop customer personas to guide your marketing efforts.
Identify unique selling points (USPs) that differentiate your parking lot from competitors.
Set marketing goals and establish key performance indicators (KPIs) to measure the success of your marketing activities.
12.2 Utilizing online and offline channels to reach your target audience

Build a professional website that showcases your parking lot's features, pricing, and contact information.
Implement search engine optimization (SEO) strategies to improve online visibility and drive organic traffic.
Leverage social media platforms, local directories, and online review sites to enhance your online presence.
Chapter 13: Customer Service and Retention

Excellent customer service is crucial for attracting and retaining customers in the competitive parking lot industry. This chapter explores strategies for delivering exceptional customer service and fostering customer loyalty.

13.1 Importance of excellent customer service in the parking lot industry

Emphasize the impact of positive customer experiences on customer satisfaction and word-of-mouth referrals.
Highlight the role of customer service in building a strong reputation and gaining a competitive edge.
13.2 Implementing strategies to enhance customer experience and loyalty

Train your staff to provide friendly, efficient, and professional customer service.
Implement technology solutions, such as mobile apps or online booking systems, to streamline the customer experience.
Gather customer feedback through surveys or feedback forms to identify areas for improvement and address customer concerns.
Chapter 14: Sustainable Practices

Incorporating sustainable practices in your parking lot business not only benefits the environment but can also attract environmentally conscious customers. This chapter explores various initiatives you can undertake to make your parking lot more sustainable.

14.1 Incorporating environmentally-friendly initiatives in your parking lot

Install energy-efficient lighting systems, such as LED lights or motion sensors, to reduce energy consumption.
Implement rainwater harvesting systems to collect and reuse water for landscaping or car washing purposes.
Introduce recycling bins and promote waste reduction among customers and employees.
14.2 Installing EV charging stations and promoting carpooling

Consider installing electric vehicle (EV) charging stations to accommodate the increasing demand for electric cars.
Promote carpooling by offering discounted rates or reserved parking spaces for customers who carpool.
Collaborate with local organizations or rideshare platforms to encourage carpooling and reduce traffic congestion.
Chapter 15: Partnership and Collaboration Opportunities

Collaborating with local businesses, event organizers, or community organizations can help increase the visibility and profitability of your parking lot business. This chapter explores partnership and collaboration opportunities in the parking lot industry.

15.1 Exploring partnerships with local businesses and events

Forge partnerships with nearby businesses, such as restaurants, hotels, or shopping centers, to offer combined services or loyalty programs.
Collaborate with event organizers to provide dedicated parking for their attendees or offer discounted rates during events.
15.2 Offering value-added services to enhance customer satisfaction

Consider additional services such as car washing, valet parking, or luggage storage to cater to customer needs.
Collaborate with car rental agencies or transportation companies to offer seamless travel experiences for customers.
Chapter 16: Technology and Innovation Trends

Staying up-to-date with the latest technological advancements in the parking industry is crucial for the success of your parking lot business. This chapter explores emerging technologies and innovative solutions that can enhance your operations and customer experience.

16.1 Keeping up with the latest technological advancements in the parking industry

Monitor industry publications, attend conferences, and join professional associations to stay informed about technological trends.
Engage with parking management software providers and technology vendors to explore new solutions.
16.2 Adopting innovative solutions to streamline operations and improve efficiency

Explore the implementation of smart parking systems that use sensors or license plate recognition to monitor occupancy and streamline parking processes.
Consider mobile apps that allow customers to reserve and pay for parking spaces in advance.
Utilize data analytics tools to gain insights into customer behavior, optimize pricing strategies, and improve operational efficiency.
Chapter 17: Financial Management and Record-Keeping

Effective financial management and record-keeping are essential for the long-term success of your parking lot business. This chapter provides guidance on establishing robust accounting systems, tracking revenue, and managing expenses.

17.1 Establishing effective accounting systems for revenue tracking and expense management

Implement a reliable accounting software system to track revenue, expenses, and cash flow.
Set up a chart of accounts specifically tailored to the parking lot business, including separate categories for parking revenue, maintenance costs, and employee wages.
Regularly reconcile financial statements and monitor key financial indicators to assess the financial health of your business.
17.2 Tax considerations for a parking lot business

Consult with a tax professional or accountant to understand your tax obligations, including sales tax, payroll tax, and income tax.
Keep accurate records of all financial transactions and maintain proper documentation for tax purposes.
Stay updated on changes in tax laws or regulations that may affect your parking lot business.
Chapter 18: Dealing with Challenges and Disputes

Running a parking lot business may involve various challenges and disputes, such as parking violations or customer complaints. This chapter provides strategies for effectively handling common challenges and resolving disputes.

18.1 Handling common challenges such as parking violations and customer complaints

Establish clear policies and procedures for addressing parking violations, including ticketing, towing, or fines.
Train your staff on how to handle customer complaints or disputes professionally and with empathy.
Implement a robust customer feedback and complaint resolution process to address issues promptly and maintain customer satisfaction.
18.2 Resolving disputes and maintaining a positive reputation

Consider alternative dispute resolution methods, such as mediation or arbitration, to resolve complex disputes.
Engage in open communication and seek to find mutually beneficial solutions when dealing with dissatisfied customers.
Prioritize reputation management by addressing negative reviews or feedback promptly and proactively.
Chapter 19: Expansion and Growth Strategies

Once your parking lot business has established a solid foundation, you may consider expanding or exploring growth opportunities. This chapter explores different strategies for expanding your parking lot business.

19.1 Identifying opportunities for expanding your parking lot business

Assess the demand for parking in nearby areas or target new customer segments to identify expansion opportunities.
Consider acquiring additional land or properties to increase your parking capacity.
Evaluate the feasibility of offering additional services, such as valet parking or car maintenance, to diversify your revenue streams.
19.2 Evaluating options such as acquiring additional land or offering valet services

Conduct a thorough market analysis to determine the viability and potential returns of acquiring additional land.
Assess the demand for valet parking services in your area and evaluate the investment and operational requirements.
Chapter 20: Future of the Parking Lot Industry

The parking lot industry continues to evolve, driven by technological advancements, changing consumer preferences, and urban development. This chapter explores the future trends and predictions for the parking lot industry.

20.1 Trends and predictions for the future of parking

Discuss the growing popularity of shared mobility services, electric vehicles, and autonomous vehicles and their impact on parking demand.
Explore the potential integration of parking lots with smart city initiatives, including connected infrastructure and data-driven management systems.
Discuss emerging parking solutions like automated parking systems, mobility-as-a-service (MaaS), and on-demand parking platforms.
20.2 Anticipating and adapting to evolving customer needs and industry changes

Stay updated on industry news, research, and technology advancements to anticipate customer needs and evolving market trends.
Continuously evaluate and adapt your business strategies to align with emerging customer preferences and technological innovations.
Foster a culture of innovation within your parking lot business to stay ahead of the competition and embrace new opportunities.
Chapter 21: Case Studies

Analyzing successful parking lot businesses and their strategies can provide valuable insights and lessons. This chapter presents case studies of parking lot businesses that have achieved notable success in the industry.

21.1 Analyzing successful parking lot businesses and their strategies

Provide examples of parking lot businesses that have effectively differentiated themselves in the market.
Explore their marketing strategies, operational efficiencies, customer service practices, and innovative initiatives.
Highlight key takeaways and lessons that can be applied to your own parking lot business.
Chapter 22: Regulatory Compliance and Accessibility

Complying with relevant regulations and ensuring accessibility for all individuals is crucial for the success and reputation of your parking lot business. This chapter guides you through the regulatory compliance requirements and accessibility considerations.

22.1 Ensuring compliance with local laws and regulations

Familiarize yourself with local parking regulations, zoning laws, building codes, and safety standards.
Regularly review and update your parking lot operations to align with changing regulations.
Stay informed about any new laws or ordinances related to parking that may impact your business.
22.2 Addressing accessibility requirements for individuals with disabilities

Familiarize yourself with accessibility guidelines and regulations, such as the Americans with Disabilities Act (ADA).
Ensure that your parking lot design and facilities meet accessibility standards, including accessible parking spaces, ramps, and signage.
Train your staff on how to assist individuals with disabilities and provide excellent customer service to all customers.
Chapter 23: Community Engagement and Social Responsibility

Engaging with the local community and supporting social causes can enhance the reputation of your parking lot business and foster positive relationships. This chapter explores community engagement and social responsibility strategies.

23.1 Engaging with the local community and supporting social causes

Participate in local events, festivals, or community initiatives to raise awareness and generate goodwill.
Sponsor local sports teams, charities, or cultural organizations to demonstrate your commitment to the community.
Implement environmentally-friendly practices and promote sustainability initiatives to contribute to the greater good.
23.2 Sponsorships, donations, and community events

Seek opportunities to collaborate with local organizations, schools, or nonprofits to sponsor events or make charitable donations.
Organize or host community events, such as charity fundraisers or educational programs, within your parking lot premises.
Communicate your community involvement and social responsibility initiatives through your marketing channels to build trust and loyalty.
Chapter 24: Exit Strategy and Succession Planning

Planning for the long-term future of your parking lot business is essential. This chapter explores exit strategies and succession planning options to ensure a smooth transition when the time comes.

24.1 Planning for the long-term future of your parking lot business

Consider your personal goals, timeline, and financial objectives when formulating an exit strategy.
Explore options such as selling the business, transferring ownership to a family member or key employee, or liquidating assets.
Seek advice from legal and financial professionals to navigate the legal and financial aspects of your chosen exit strategy.
24.2 Exit options such as selling the business or passing it on to a successor

Prepare your parking lot business for sale by organizing financial records, optimizing operations, and enhancing its market value.
Identify potential successors within your organization or seek external buyers interested in acquiring a parking lot business.
Develop a succession plan that outlines the transition process, roles, and responsibilities, ensuring a smooth transfer of ownership and operations.
Chapter 25: Final Thoughts and Conclusion

In the final chapter, we recap the key points covered throughout the guide and provide final insights and encouragement for aspiring parking lot entrepreneurs.

Recap of key points covered in the guide, emphasizing the importance of thorough market research, strategic planning, and excellent customer service.
Highlight the potential for growth and profitability in the parking lot industry.
Offer final words of encouragement and motivate readers to pursue their parking lot business dreams while remaining adaptable to industry changes and customer needs.
By following this comprehensive guide, aspiring parking lot entrepreneurs can gain the knowledge and insights needed to start and successfully operate their own parking lot business. Remember, careful planning, attention to customer needs, and a commitment to quality service are key to thriving in this industry.


Featured books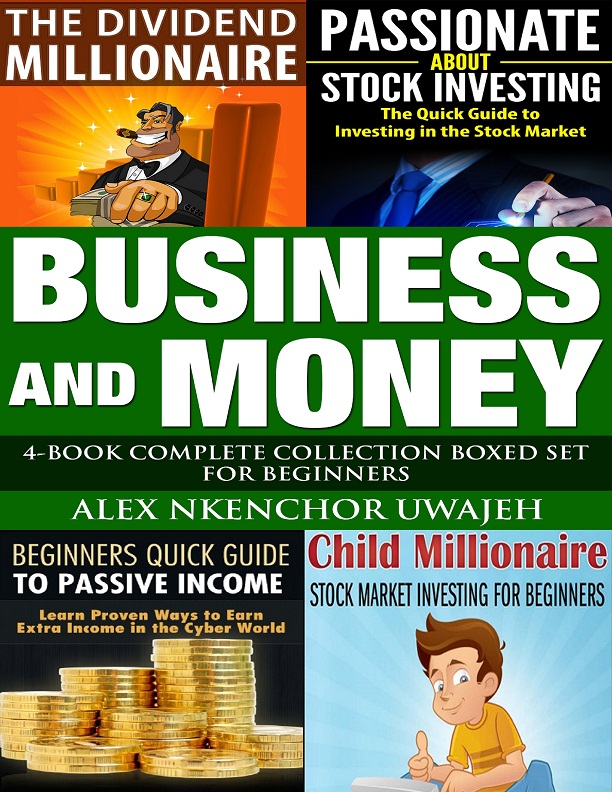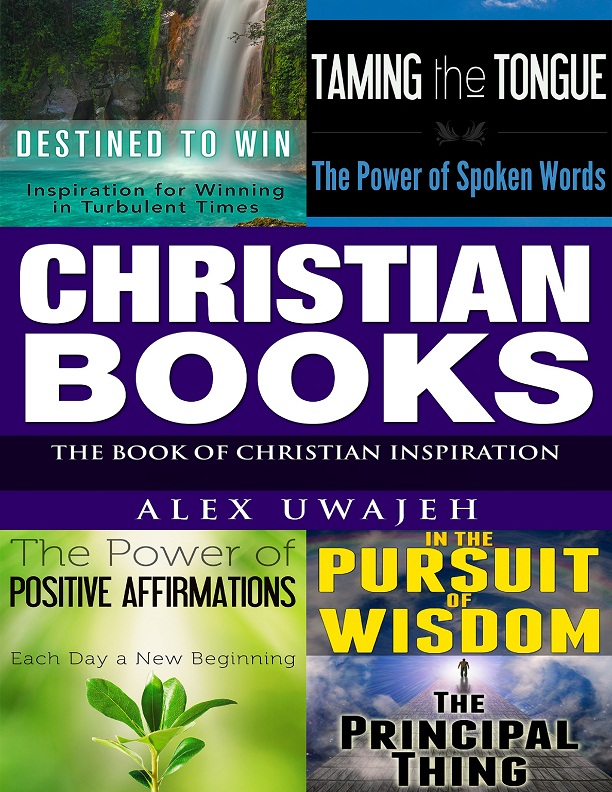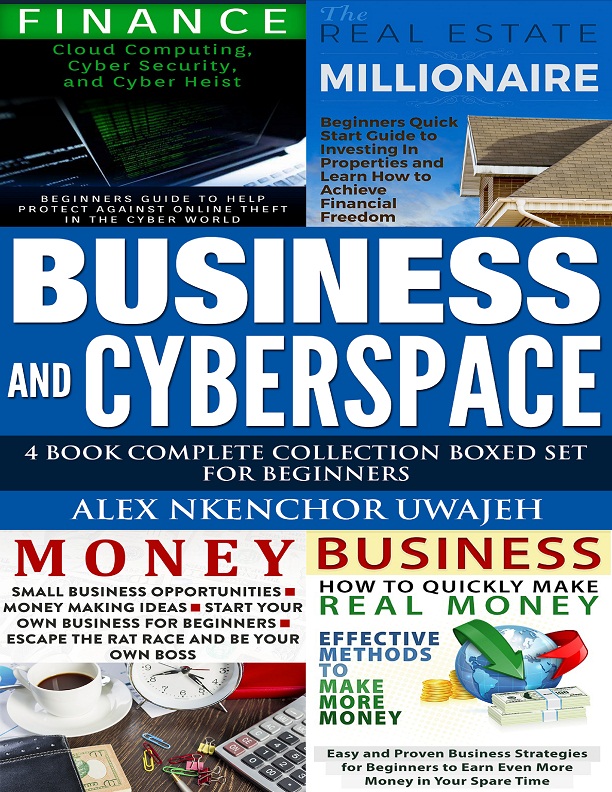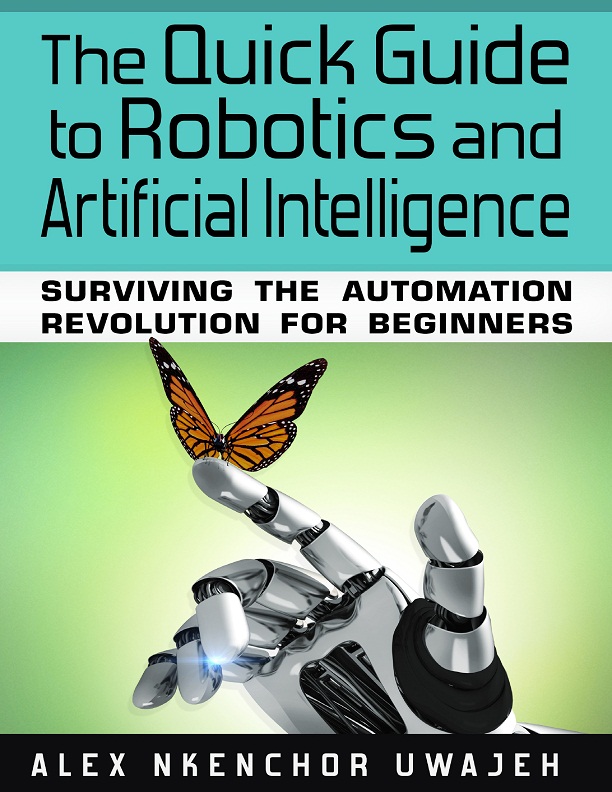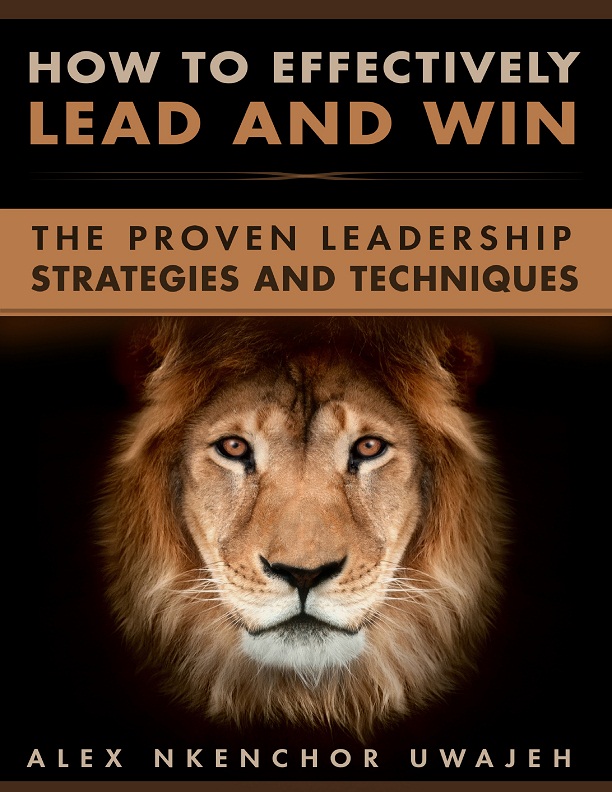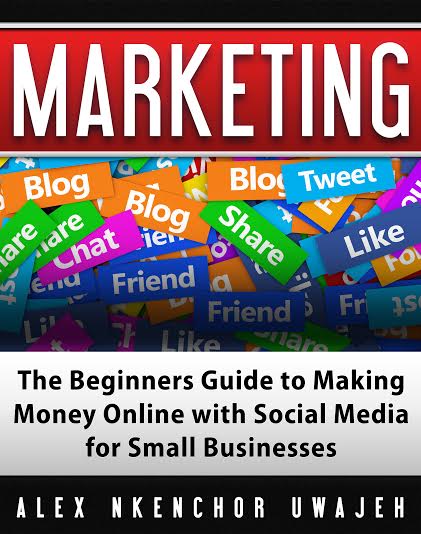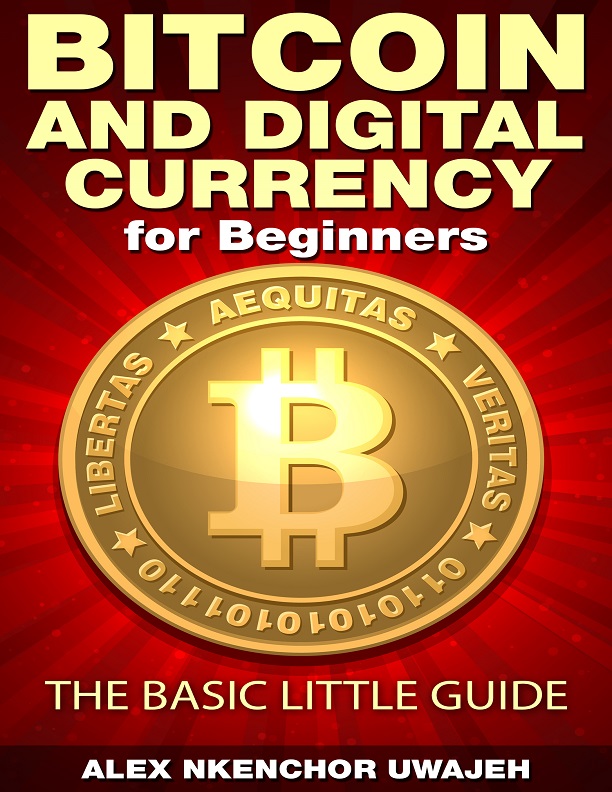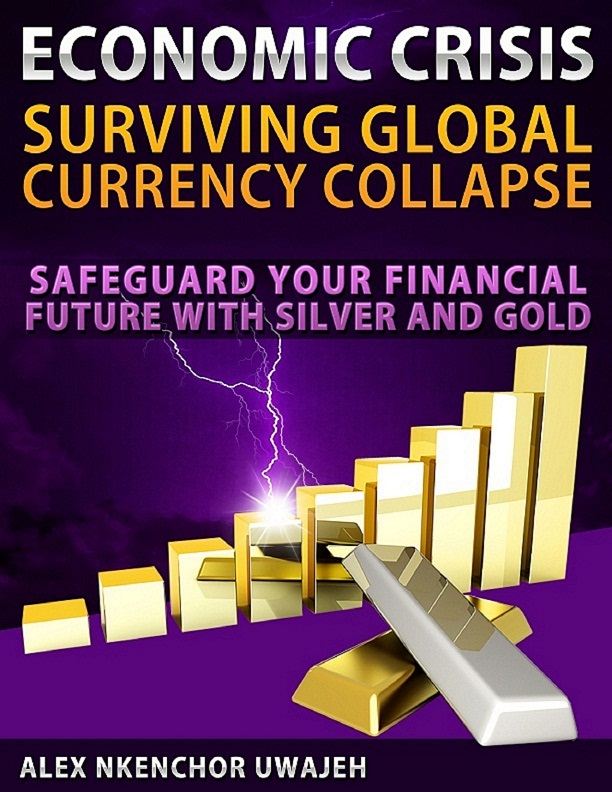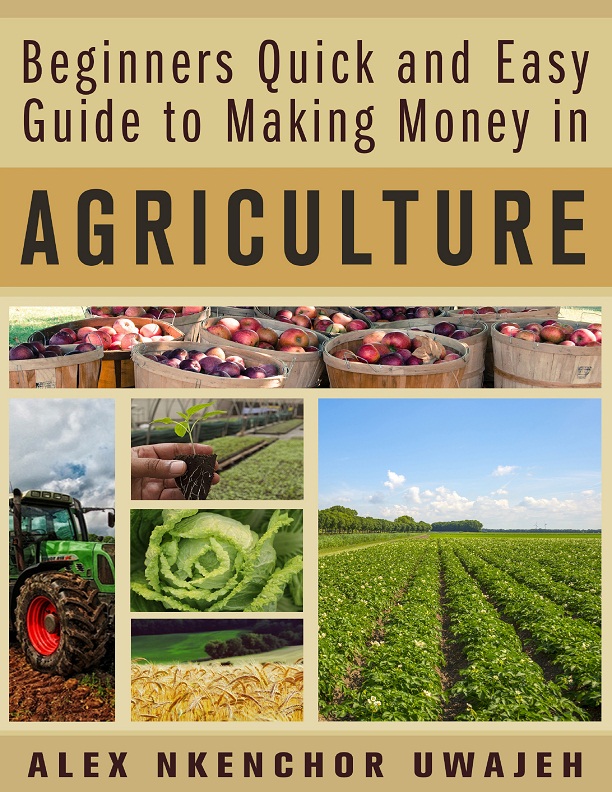 Browse my Google Playstore Books
Want Audible Audio Books? Start Listening Now, 30 Days Free