Helpful Articles





How to Start a Poultry and Egg Supply Business in Nigeria


Chapter 1: Introduction
1.1 Understanding the Poultry Industry in Nigeria
1.2 Why Start a Poultry and Egg Supply Business
1.3 Market Potential and Opportunities

Chapter 2: Research and Planning
2.1 Conducting Market Research
2.2 Identifying Target Customers
2.3 Analyzing Competition
2.4 Creating a Business Plan

Chapter 3: Legal and Regulatory Requirements
3.1 Registering Your Business
3.2 Obtaining Necessary Permits and Licenses
3.3 Understanding Health and Safety Regulations
3.4 Complying with Environmental Standards

Chapter 4: Choosing the Right Location
4.1 Factors to Consider in Selecting a Location
4.2 Setting up Your Poultry Farm
4.3 Designing the Egg Supply Chain

Chapter 5: Poultry Farm Management
5.1 Selecting the Right Poultry Species
5.2 Housing and Equipment Requirements
5.3 Feeding and Nutrition
5.4 Health and Disease Management

Chapter 6: Egg Production and Handling
6.1 Best Practices for Egg Production
6.2 Egg Collection and Packaging
6.3 Egg Storage and Transportation

Chapter 7: Building a Reliable Supplier Network
7.1 Establishing Relationships with Poultry Farmers
7.2 Connecting with Egg Producers
7.3 Negotiating Competitive Prices

Chapter 8: Developing a Distribution Strategy
8.1 Understanding the Supply Chain
8.2 Choosing Distribution Channels
8.3 Ensuring Timely Deliveries

Chapter 9: Quality Control and Product Standards
9.1 Implementing Quality Control Measures
9.2 Adhering to Product Standards and Certifications
9.3 Maintaining Freshness and Hygiene

Chapter 10: Branding and Marketing
10.1 Creating a Unique Brand Identity
10.2 Marketing Strategies for Poultry and Egg Products
10.3 Advertising and Promotions

Chapter 11: Building Customer Relationships
11.1 Providing Excellent Customer Service
11.2 Handling Customer Complaints and Feedback
11.3 Creating Loyalty Programs

Chapter 12: Financial Management
12.1 Estimating Startup Costs and Budgeting
12.2 Managing Cash Flow
12.3 Tracking Expenses and Revenue

Chapter 13: Funding Options for Your Business
13.1 Self-Financing
13.2 Bank Loans and Financing
13.3 Government Grants and Support

Chapter 14: Human Resources Management
14.1 Hiring and Training Employees
14.2 Employee Safety and Welfare
14.3 Performance Evaluation and Incentives

Chapter 15: Embracing Technology
15.1 Utilizing Software and Tools for Business Management
15.2 Adopting Modern Farming Techniques
15.3 Exploring Online Sales Platforms

Chapter 16: Sustainability and Environmental Concerns
16.1 Implementing Sustainable Practices
16.2 Waste Management Strategies
16.3 Energy Efficiency Measures

Chapter 17: Overcoming Challenges in the Poultry Industry
17.1 Disease Outbreaks and Biosecurity
17.2 Market Fluctuations and Price Volatility
17.3 Managing Seasonal Demand

Chapter 18: Scaling Your Business
18.1 Expanding Production Capacity
18.2 Increasing Your Product Range
18.3 Exploring New Markets

Chapter 19: Export Opportunities for Poultry and Eggs
19.1 Understanding Export Requirements
19.2 Entering International Markets
19.3 Dealing with Export Challenges

Chapter 20: Legal and Ethical Considerations
20.1 Ensuring Ethical Animal Treatment
20.2 Dealing with Legal Disputes
20.3 Protecting Intellectual Property

Chapter 21: Adapting to Changing Consumer Trends
21.1 Responding to Health and Nutrition Demands
21.2 Catering to Convenience and Packaging Trends
21.3 Embracing Organic and Sustainable Preferences

Chapter 22: Networking and Industry Involvement
22.1 Joining Poultry Associations and Forums
22.2 Attending Trade Shows and Exhibitions
22.3 Collaborating with Industry Partners

Chapter 23: Crisis Management and Contingency Planning
23.1 Developing a Business Continuity Plan
23.2 Handling Market Crises and Disasters
23.3 Mitigating Financial Risks

Chapter 24: Learning and Improving
24.1 Evaluating Business Performance
24.2 Incorporating Feedback for Growth
24.3 Continuous Learning and Professional Development

Chapter 25: Conclusion
25.1 Celebrating Successes
25.2 Looking Towards the Future
25.3 Final Words of Encouragement

Chapter 1: Introduction
1.1 Understanding the Poultry Industry in Nigeria
The poultry industry in Nigeria is a significant contributor to the country's economy and food security. It encompasses the rearing of chickens, ducks, turkeys, and other birds for meat and egg production. Poultry farming is popular due to its relatively low entry barriers and the high demand for poultry products. Nigeria's large population, rapid urbanization, and changing dietary preferences have led to increased consumption of poultry products, making it a lucrative sector for aspiring entrepreneurs.

1.2 Why Start a Poultry and Egg Supply Business
Starting a poultry and egg supply business offers various advantages. Firstly, there is a consistent demand for poultry products throughout the year, providing a stable income stream. Secondly, poultry farming requires relatively low initial investment compared to other agricultural ventures. Thirdly, poultry products are perishable, ensuring a continuous need for fresh supplies. Additionally, the business contributes to food security and helps meet the growing demand for high-quality protein sources.

1.3 Market Potential and Opportunities
Nigeria's poultry market presents numerous opportunities for entrepreneurs. With a population of over 200 million people, the demand for poultry products remains strong. Moreover, the rising middle-class population, coupled with increased health consciousness, has led to an upsurge in demand for high-quality, organic, and antibiotic-free poultry products. The growing fast-food industry and the need for processed and value-added poultry products also present potential markets.

Chapter 2: Research and Planning
2.1 Conducting Market Research
Thorough market research is crucial before starting a poultry and egg supply business. This involves understanding the current market demand, identifying target markets and their preferences, analyzing competitors' offerings, and identifying unique selling propositions for your products.

2.2 Identifying Target Customers
Identifying and understanding your target customers are vital for tailoring your products and marketing strategies accordingly. Customers can include households, hotels, restaurants, supermarkets, and other retailers. Each segment may have different requirements, price sensitivity, and purchasing habits.

2.3 Analyzing Competition
Study the existing poultry suppliers in your area to identify their strengths and weaknesses. Assess their product range, pricing strategies, distribution networks, and customer service. This analysis will help you differentiate your business and offer a competitive edge.

2.4 Creating a Business Plan
A well-structured business plan is essential for guiding your poultry and egg supply business. It should include an executive summary, market analysis, company description, product offerings, marketing and sales strategies, operational plan, financial projections, and risk assessment.

Chapter 3: Legal and Regulatory Requirements
3.1 Registering Your Business
Register your poultry and egg supply business with the Corporate Affairs Commission (CAC) as either a sole proprietorship, partnership, or limited liability company. Choose an appropriate business name and obtain the necessary tax identification number (TIN).

3.2 Obtaining Necessary Permits and Licenses
Obtain permits and licenses from relevant government agencies, such as the Nigerian Agricultural Quarantine Service (NAQS) and the State Veterinary Services. These permits ensure compliance with health and safety standards, biosecurity measures, and animal welfare regulations.

3.3 Understanding Health and Safety Regulations
Adhere to health and safety regulations to prevent the spread of diseases and maintain product quality. Implement biosecurity measures, provide clean and well-maintained housing for the birds, and use approved vaccines and medications to protect them from diseases.

3.4 Complying with Environmental Standards
Poultry farming can generate waste, so it's essential to comply with environmental standards. Proper waste management, waste recycling, and ensuring that waste disposal does not harm the environment are crucial aspects of running a responsible poultry business.

Chapter 4: Choosing the Right Location
4.1 Factors to Consider in Selecting a Location
Select a location with adequate space, accessibility to transportation networks, and proximity to target markets. Consider environmental factors like temperature and humidity, which can impact bird health and productivity.

4.2 Setting up Your Poultry Farm
Design and construct appropriate poultry housing that ensures the comfort and well-being of the birds. Choose suitable equipment for feeding, watering, and ventilation.

4.3 Designing the Egg Supply Chain
Create an efficient supply chain to ensure smooth movement of eggs from the farm to the customers. Consider factors like packaging, transportation, and storage to maintain egg freshness and quality.

Chapter 5: Poultry Farm Management
5.1 Selecting the Right Poultry Species
Choose poultry species based on market demand and your expertise. Common options include broilers (meat chickens), layers (egg-laying chickens), and turkeys.

5.2 Housing and Equipment Requirements
Design and manage poultry housing to provide adequate space, ventilation, and temperature control. Invest in high-quality equipment, such as feeders, waterers, and lighting systems, to optimize bird health and productivity.

5.3 Feeding and Nutrition
Provide a balanced and nutritious diet to ensure optimal growth and egg production. Consult with poultry nutrition experts and use high-quality feed from reputable suppliers.

5.4 Health and Disease Management
Implement a biosecurity plan to prevent the introduction and spread of diseases. Regularly monitor bird health, and promptly isolate and treat sick birds. Vaccinate the birds against common diseases to reduce the risk of outbreaks.

Chapter 6: Egg Production and Handling
6.1 Best Practices for Egg Production
Ensure that egg-laying birds receive proper care, nutrition, and lighting to maximize egg production. Regularly collect eggs from the nests to prevent breakage and ensure cleanliness.

6.2 Egg Collection and Packaging
Train workers to handle eggs carefully during collection to minimize breakage. Use appropriate egg cartons or trays for packaging to protect eggs during transportation.

6.3 Egg Storage and Transportation
Maintain proper storage conditions with temperature and humidity control to prolong the shelf life of eggs. During transportation, handle eggs gently and avoid stacking to prevent breakage.

Chapter 7: Building a Reliable Supplier Network
7.1 Establishing Relationships with Poultry Farmers
Collaborate with poultry farmers to ensure a steady supply of birds for meat production or breeding purposes. Offer fair prices and maintain transparent and reliable communication to build strong partnerships.

7.2 Connecting with Egg Producers
Establish contracts or agreements with egg producers to secure a consistent supply of eggs. Negotiate favorable terms and conditions to foster long-term collaborations.

7.3 Negotiating Competitive Prices
Negotiate prices with suppliers to maintain profitability while offering competitive prices to customers. Consider bulk purchases or long-term commitments to secure better rates.

Chapter 8: Developing a Distribution Strategy
8.1 Understanding the Supply Chain
Map out the entire supply chain, from the poultry farm to the end consumers. Identify potential bottlenecks and inefficiencies to streamline the distribution process.

8.2 Choosing Distribution Channels
Consider various distribution channels, such as direct sales to retailers, wholesalers, supermarkets, or online platforms. Each channel may have different requirements and profit margins.

8.3 Ensuring Timely Deliveries
Efficient logistics and transportation are crucial for timely deliveries. Develop a robust delivery schedule and invest in reliable transportation services to meet customer demands.

Chapter 9: Quality Control and Product Standards
9.1 Implementing Quality Control Measures
Establish strict quality control procedures to ensure that your poultry products meet high standards. Regularly inspect products for freshness, size, weight, and packaging quality.

9.2 Adhering to Product Standards and Certifications
Obtain necessary certifications and adhere to food safety standards to gain customer trust and access premium markets. Certifications such as the Hazard Analysis and Critical Control Points (HACCP) can improve the reputation of your products.

9.3 Maintaining Freshness and Hygiene
Maintain a clean and hygienic environment in the poultry farm and during transportation to prevent contamination and spoilage. Educate your staff about the importance of maintaining product freshness.

Chapter 10: Branding and Marketing
10.1 Creating a Unique Brand Identity
Develop a strong brand identity that resonates with your target customers. This includes a memorable logo, attractive packaging, and a compelling brand message.

10.2 Marketing Strategies for Poultry and Egg Products
Utilize various marketing channels to promote your products. Social media, website, and local advertising can help reach a broader audience.

10.3 Advertising and Promotions
Offer promotions, discounts, or loyalty programs to attract and retain customers. Participate in community events and sponsor local activities to increase brand visibility.

Chapter 11: Building Customer Relationships
11.1 Providing Excellent Customer Service
Train your staff to offer exceptional customer service. Respond to inquiries promptly and address customer complaints or issues with professionalism.

11.2 Handling Customer Complaints and Feedback
Encourage customers to provide feedback and actively address their concerns. Use customer feedback to improve your products and services.

11.3 Creating Loyalty Programs
Reward loyal customers with exclusive offers or discounts. Loyalty programs can enhance customer retention and encourage repeat purchases.

Chapter 12: Financial Management
12.1 Estimating Startup Costs and Budgeting
Calculate the initial investment required for land, infrastructure, equipment, and livestock. Develop a budget to manage ongoing operational expenses.

12.2 Managing Cash Flow
Monitor cash flow regularly to ensure that you have enough funds to cover expenses and investments. Consider using accounting software to keep track of financial transactions.

12.3 Tracking Expenses and Revenue
Maintain detailed financial records to analyze expenses, revenue, and profitability. Use this data to make informed decisions about cost-cutting and expansion.

Chapter 13: Funding Options for Your Business
13.1 Self-Financing
Use personal savings or contributions from partners or family members to fund your startup costs. Self-financing allows you to retain complete ownership of the business.

13.2 Bank Loans and Financing
Explore loan options from banks or financial institutions to secure additional funding. Ensure that you can comfortably repay the loans based on your projected cash flow.

13.3 Government Grants and Support
Research potential grants or subsidies offered by the government to support agricultural businesses. Government support can ease the financial burden during the initial stages.

Chapter 14: Human Resources Management
14.1 Hiring and Training Employees
Recruit skilled and dedicated employees to manage various aspects of the business. Provide comprehensive training to ensure they understand their roles and responsibilities.

14.2 Employee Safety and Welfare
Prioritize employee safety and well-being by providing a safe working environment, necessary protective gear, and regular health check-ups.

14.3 Performance Evaluation and Incentives
Implement performance evaluation systems to assess employee performance regularly. Offer incentives, such as bonuses or rewards, to motivate employees to excel.

Chapter 15: Embracing Technology
15.1 Utilizing Software and Tools for Business Management
Integrate technology into your business operations, such as using farm management software for record-keeping, inventory management, and sales tracking.

15.2 Adopting Modern Farming Techniques
Stay updated with modern farming practices and innovations to improve productivity and efficiency. Implement technologies that optimize feed consumption, disease detection, and egg production.

15.3 Exploring Online Sales Platforms
Consider selling your products online through e-commerce platforms to expand your customer reach and tap into the growing online market.

Chapter 16: Sustainability and Environmental Concerns
16.1 Implementing Sustainable Practices
Adopt sustainable farming methods to minimize environmental impact and ensure long-term viability. Consider renewable energy sources and water conservation practices.

16.2 Waste Management Strategies
Develop effective waste management strategies to handle manure and other byproducts responsibly. Consider recycling waste as fertilizer or energy generation.

16.3 Energy Efficiency Measures
Implement energy-efficient practices to reduce operational costs. Invest in energy-saving equipment and explore renewable energy solutions.

Chapter 17: Overcoming Challenges in the Poultry Industry
17.1 Disease Outbreaks and Biosecurity
Remain vigilant about biosecurity to prevent disease outbreaks. Work closely with veterinarians and follow vaccination schedules to protect your flock.

17.2 Market Fluctuations and Price Volatility
Monitor market trends and be prepared to adapt to fluctuations in demand and price. Diversify your product range to reduce dependence on a single market segment.

17.3 Managing Seasonal Demand
Plan for seasonal fluctuations in demand, especially during festive periods. Prepare for increased production during peak seasons to meet customer needs.

Chapter 18: Scaling Your Business
18.1 Expanding Production Capacity
If demand grows, consider expanding your poultry farm to increase production. Invest in additional infrastructure, equipment, and workforce as needed.

18.2 Increasing Your Product Range
Diversify your product offerings to cater to changing customer preferences. For example, consider offering organic or specialty poultry products.

18.3 Exploring New Markets
Identify potential export markets or regional markets beyond your local area to expand your customer base and revenue streams.

Chapter 19: Export Opportunities for Poultry and Eggs
19.1 Understanding Export Requirements
Research and comply with export regulations and requirements of the target countries. Obtain necessary certifications and documentation for export.

19.2 Entering International Markets
Partner with export agents or distributors with experience in international trade to access foreign markets. Attend international trade fairs to connect with potential buyers.

19.3 Dealing with Export Challenges
Prepare for challenges related to logistics, trade barriers, and cultural differences when exporting to foreign countries. Build relationships with local partners for smoother operations.

Chapter 20: Legal and Ethical Considerations
20.1 Ensuring Ethical Animal Treatment
Adhere to ethical standards for animal welfare throughout your poultry operations. Engage in responsible practices to maintain the health and well-being of your birds.

20.2 Dealing with Legal Disputes
Consult with legal professionals to address any legal issues that may arise, such as contract disputes or regulatory matters.

20.3 Protecting Intellectual Property
If you develop unique products or technologies, consider patenting or trademarking to protect your intellectual property from infringement.

Chapter 21: Adapting to Changing Consumer Trends
21.1 Responding to Health and Nutrition Demands
Stay informed about health and nutritional trends and adjust your product offerings to meet consumer preferences, such as organic or antibiotic-free products.

21.2 Catering to Convenience and Packaging Trends
Offer convenient packaging options, such as ready-to-cook or pre-cut products, to cater to busy urban consumers.

21.3 Embracing Organic and Sustainable Preferences
Respond to the growing demand for organic and sustainably produced poultry products by adopting eco-friendly farming practices.

Chapter 22: Networking and Industry Involvement
22.1 Joining Poultry Associations and Forums
Participate in local or national poultry associations and forums to network with industry professionals and stay updated with the latest developments.

22.2 Attending Trade Shows and Exhibitions
Attend poultry and agricultural trade shows to showcase your products, connect with potential buyers, and learn from industry experts.

22.3 Collaborating with Industry Partners
Form partnerships with complementary businesses, such as feed suppliers or equipment manufacturers, to create mutually beneficial relationships.

Chapter 23: Crisis Management and Contingency Planning
23.1 Developing a Business Continuity Plan
Create a business continuity plan to ensure your business can continue operating during crises like disease outbreaks or supply chain disruptions.

23.2 Handling Market Crises and Disasters
Plan for contingencies related to market fluctuations or natural disasters that may impact your business. Develop strategies to minimize losses during such events.

23.3 Mitigating Financial Risks
Consider insurance options to protect your business from unforeseen financial risks and liabilities.

Chapter 24: Learning and Improving
24.1 Evaluating Business Performance
Regularly analyze your business performance and financial data to identify areas for improvement.

24.2 Incorporating Feedback for Growth
Use customer feedback and market insights to enhance your product offerings and customer experience.

24.3 Continuous Learning and Professional Development
Stay updated with industry trends and best practices through workshops, seminars, and online resources to stay ahead of the competition.

Chapter 25: Conclusion
25.1 Celebrating Successes
Acknowledge and celebrate your achievements and milestones as you grow your poultry and egg supply business.

25.2 Looking Towards the Future
Stay proactive and adaptable to seize emerging opportunities and overcome challenges in the dynamic poultry industry.

25.3 Final Words of Encouragement
Starting and running a poultry and egg supply business in Nigeria may have its challenges, but with proper planning, dedication, and a commitment to excellence, you can build a successful and rewarding venture that contributes to both your community and the country's food security. Remember to continuously learn, adapt, and innovate to stay competitive in this thriving sector.


Featured books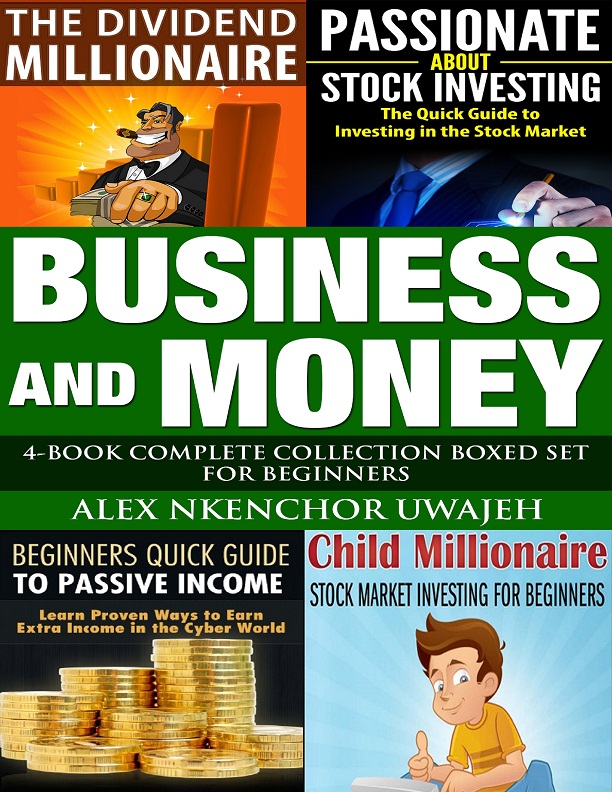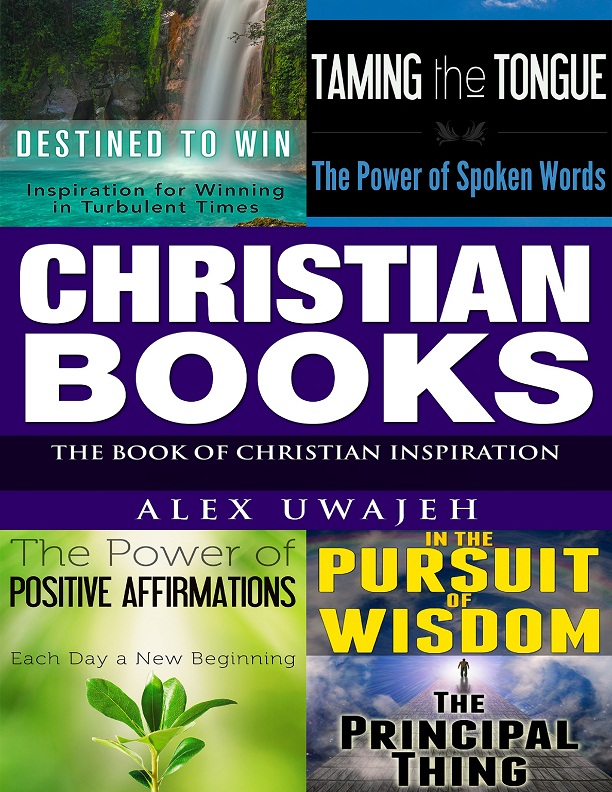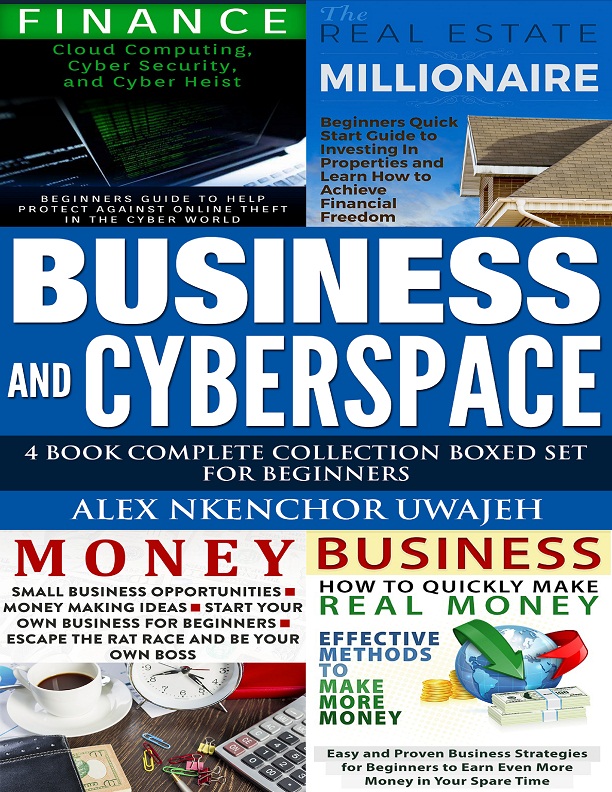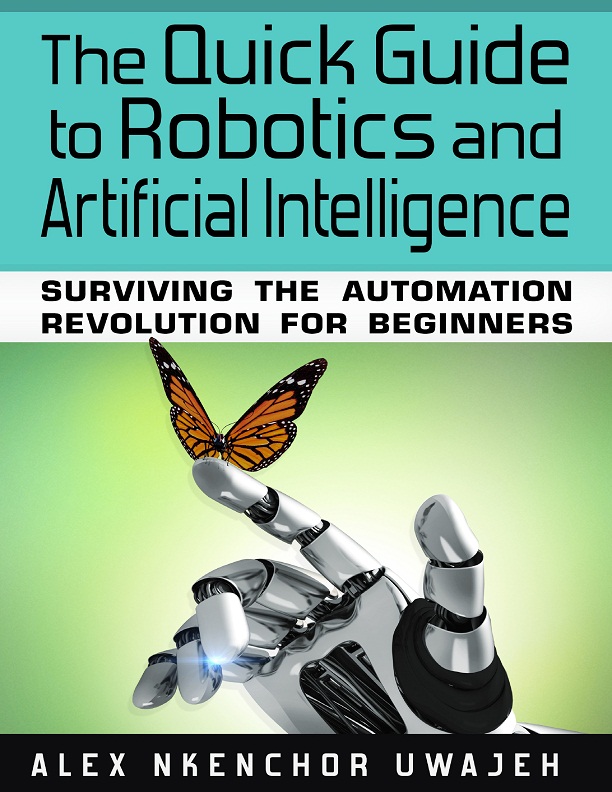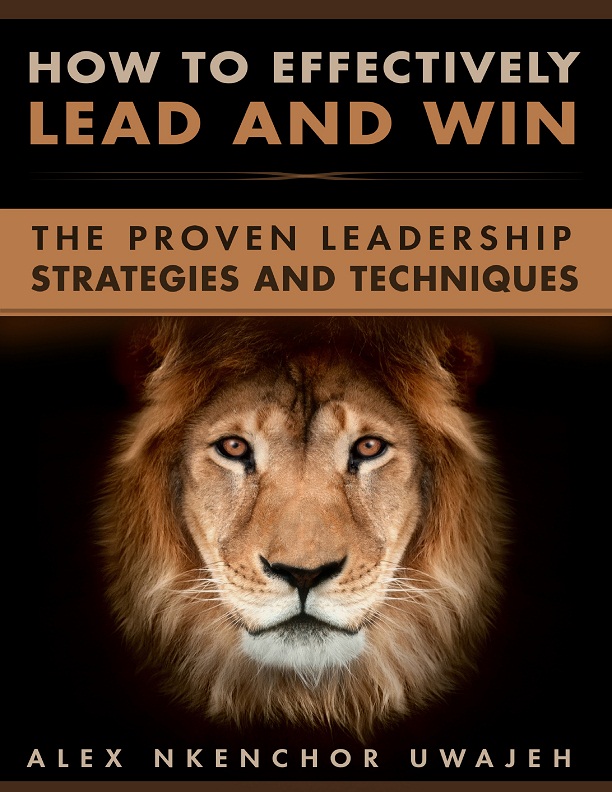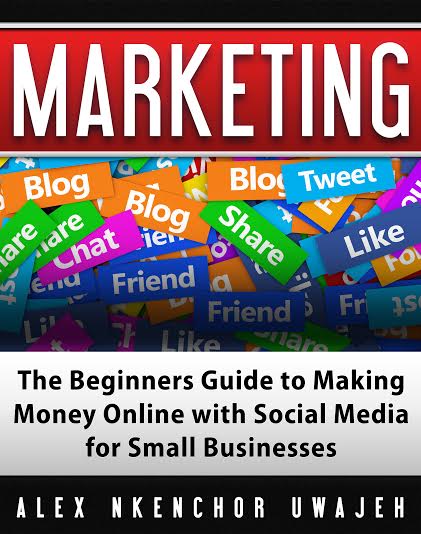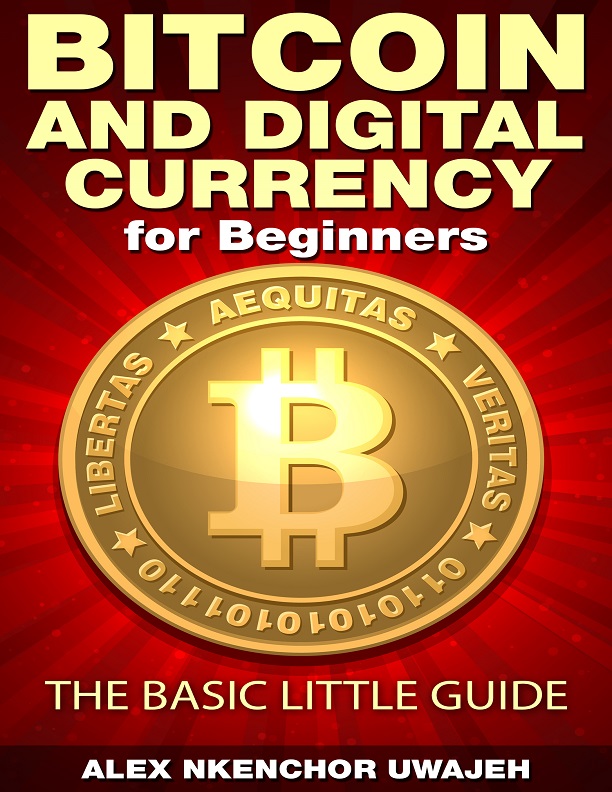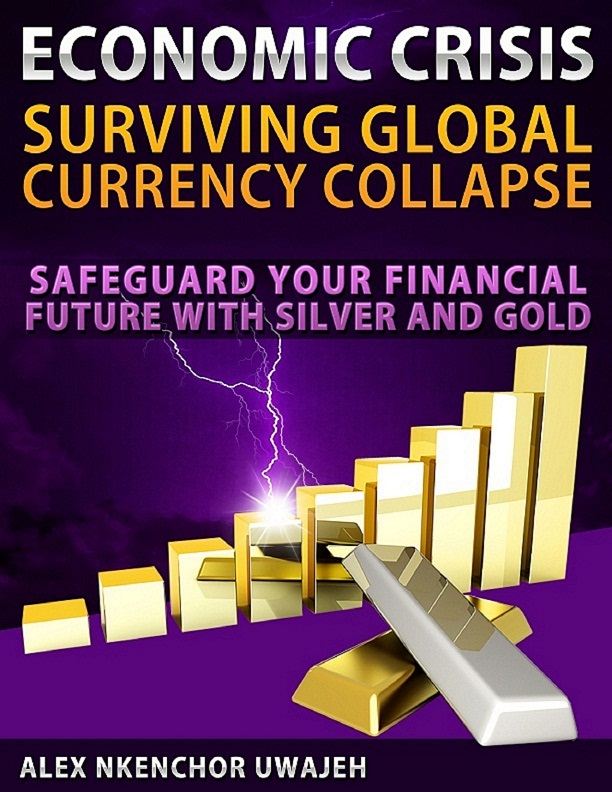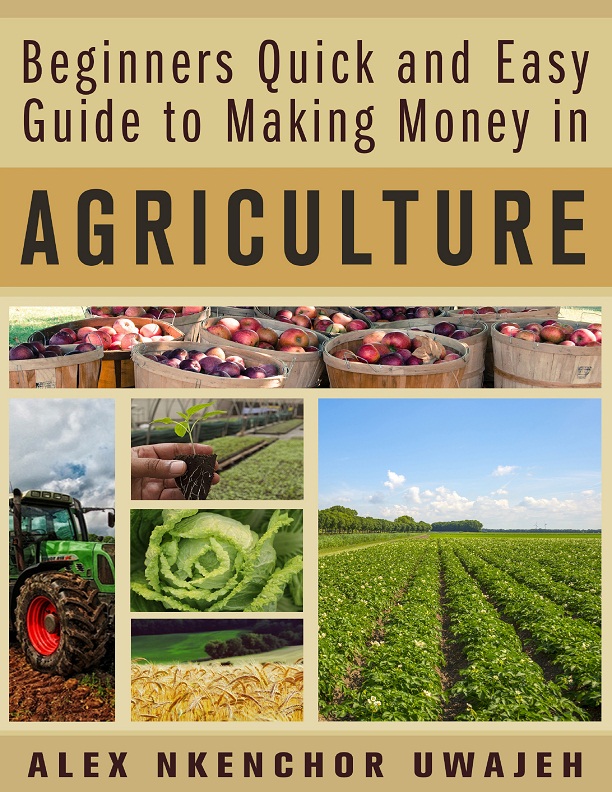 Browse my Google Playstore Books
Want Audible Audio Books? Start Listening Now, 30 Days Free