Helpful Articles




How to Start a Scooter Rental Business: Complete Guide


Chapter 1: Introduction to Scooter Rental Business

Understanding the concept of scooter rental business
Overview of the market trends and potential
Chapter 2: Conducting Market Research

Identifying target customers and their preferences
Analyzing competition and market demand
Chapter 3: Developing a Business Plan

Setting goals and objectives for your scooter rental business
Creating a comprehensive business plan
Chapter 4: Legal and Regulatory Requirements

Understanding the legal and licensing requirements for a scooter rental business
Complying with local regulations and permits
Chapter 5: Choosing the Right Location

Evaluating the best location for your scooter rental business
Factors to consider when selecting a suitable spot
Chapter 6: Procuring Scooters

Deciding on the types of scooters to offer
Finding reliable suppliers and negotiating deals
Chapter 7: Setting Pricing and Rental Policies

Determining pricing strategies for scooter rentals
Establishing rental policies, including deposit requirements and time frames
Chapter 8: Developing an Online Presence

Creating a website and online booking system
Utilizing social media and online marketing techniques
Chapter 9: Establishing Partnerships

Collaborating with local businesses and attractions
Creating mutually beneficial partnerships for promotional purposes
Chapter 10: Securing Insurance Coverage

Understanding the importance of insurance for your scooter rental business
Obtaining appropriate coverage for liability and damages
Chapter 11: Hiring Staff

Identifying staffing needs for your scooter rental business
Recruiting and training employees effectively
Chapter 12: Purchasing Safety Equipment

Providing safety gear for customers, such as helmets and reflective vests
Ensuring compliance with safety standards and regulations
Chapter 13: Implementing Maintenance Procedures

Establishing a regular maintenance schedule for scooters
Training staff on basic repairs and troubleshooting
Chapter 14: Managing Reservations and Bookings

Implementing a reservation system to streamline operations
Managing bookings efficiently and ensuring customer satisfaction
Chapter 15: Providing Excellent Customer Service

Developing a customer-centric approach to enhance customer experience
Dealing with customer inquiries, feedback, and complaints
Chapter 16: Marketing and Promotion Strategies

Creating effective marketing campaigns to attract customers
Utilizing both online and offline marketing techniques
Chapter 17: Monitoring and Analyzing Business Performance

Tracking key performance indicators (KPIs) to measure business success
Using analytics tools to gain insights into customer behavior and preferences
Chapter 18: Expanding the Business

Evaluating opportunities for business expansion and growth
Scaling operations and considering additional locations
Chapter 19: Offering Additional Services

Diversifying revenue streams through additional services, such as guided tours or scooter accessories
Assessing feasibility and customer demand for new offerings
Chapter 20: Building Customer Loyalty Programs

Implementing loyalty programs to reward repeat customers
Creating incentives for customer referrals and positive reviews
Chapter 21: Maintaining a Sustainable Business

Implementing environmentally friendly practices, such as using electric scooters
Promoting sustainability and reducing the ecological footprint
Chapter 22: Dealing with Challenges and Risks

Identifying potential challenges and risks in the scooter rental industry
Developing contingency plans and strategies to mitigate risks
Chapter 23: Adapting to Technological Advancements

Embracing new technologies, such as mobile apps or GPS tracking systems
Staying up to date with industry trends and innovations
Chapter 24: Networking and Industry Involvement

Engaging with industry associations and attending relevant conferences
Networking with other scooter rental business owners for knowledge sharing and collaboration
Chapter 25: Conclusion and Future Outlook

Summarizing the key points of starting a scooter rental business
Discussing the future prospects and potential challenges in the industry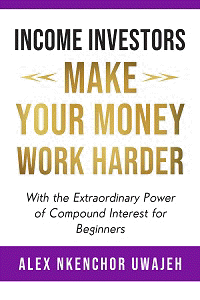 Chapter 1: Introduction to Scooter Rental Business

1.1 Understanding the concept of scooter rental business
Starting a scooter rental business involves providing customers with the convenience of renting scooters for short-term use. This business model capitalizes on the growing demand for eco-friendly transportation options and the increasing popularity of scooters as a mode of urban mobility. By offering affordable and accessible rental services, you can tap into a market of tourists, commuters, and locals looking for a convenient and efficient way to navigate cities.

1.2 Overview of the market trends and potential
The scooter rental market has witnessed significant growth in recent years, driven by factors such as increased urbanization, traffic congestion, and the desire for sustainable transportation alternatives. The rise of electric scooters has further boosted the market, as they provide a cost-effective and environmentally friendly solution. Market research indicates that the scooter rental industry is expected to continue expanding in the coming years, presenting lucrative opportunities for entrepreneurs.

Chapter 2: Conducting Market Research

2.1 Identifying target customers and their preferences
Understanding your target audience is crucial for the success of your scooter rental business. Identify potential customer segments, such as tourists, students, or urban dwellers, and gather insights into their preferences, demographics, and behaviors. Conduct surveys, analyze online trends, and engage with potential customers to tailor your services to their needs.

2.2 Analyzing competition and market demand
Assess the competitive landscape by identifying existing scooter rental businesses in your area. Analyze their offerings, pricing, marketing strategies, and customer reviews. Additionally, evaluate the demand for scooter rentals in your target location through market research surveys, interviews, and analysis of tourist arrivals and local transportation patterns. This information will help you determine the feasibility and potential profitability of your venture.

Chapter 3: Developing a Business Plan

3.1 Setting goals and objectives for your scooter rental business
Define clear goals and objectives for your business, such as revenue targets, market share, customer satisfaction levels, and expansion plans. These goals will serve as a guiding framework throughout your entrepreneurial journey and help you make strategic decisions.

3.2 Creating a comprehensive business plan
A well-crafted business plan is essential for securing funding, attracting potential partners, and outlining your operational and marketing strategies. Include sections on executive summary, market analysis, company description, organizational structure, service offerings, marketing and sales strategies, financial projections, and risk management. Consider seeking professional assistance to ensure your business plan is thorough and persuasive.

Chapter 4: Legal and Regulatory Requirements

4.1 Understanding the legal and licensing requirements for a scooter rental business
Before launching your scooter rental business, familiarize yourself with local laws, regulations, and licensing requirements. Check with the relevant authorities regarding permits, business registration, insurance coverage, and any specific regulations pertaining to scooter rentals. Complying with legal obligations will protect your business and ensure a smooth operation.

4.2 Complying with local regulations and permits
Ensure compliance with safety standards, parking regulations, and any specific laws related to scooter rental operations. Obtain the necessary permits, such as business licenses, vehicle registration, and insurance coverage, to operate legally and provide a secure environment for your customers.

Chapter 5: Choosing the Right Location

5.1 Evaluating the best location for your scooter rental business
Selecting a strategic location is crucial for the success of your scooter rental business. Look for areas with high foot traffic, popular tourist attractions, colleges or universities, and proximity to public transportation hubs. Consider the availability of parking facilities and the local demand for scooter rentals. A prime location will increase visibility and accessibility, attracting more customers.

5.2 Factors to consider when selecting a suitable spot
Assess the area's demographics, competition, and business ecosystem when choosing a location. Evaluate factors such as rental costs, accessibility, proximity to target customers, and the potential for collaboration with local businesses or attractions. A thorough analysis will help you make an informed decision and maximize your business's visibility and profitability.

Chapter 6: Procuring Scooters

6.1 Deciding on the types of scooters to offer
Choose the right mix of scooters that cater to your target audience's needs and preferences. Consider factors such as range, speed, battery life, durability, and ease of use. Electric scooters are popular due to their environmental friendliness, lower operating costs, and quiet operation. Collaborate with reputable suppliers or manufacturers to procure high-quality scooters that align with your business goals.

6.2 Finding reliable suppliers and negotiating deals
Research and connect with suppliers or distributors who specialize in scooter rentals. Compare prices, warranty options, maintenance services, and delivery timelines. Establish a reliable supply chain to ensure a consistent availability of scooters and negotiate favorable terms and pricing to maximize profitability.

Chapter 7: Setting Pricing and Rental Policies

7.1 Determining pricing strategies for scooter rentals
Develop a pricing structure that reflects your operating costs, scooter depreciation, maintenance expenses, and desired profit margins. Consider offering hourly, daily, or weekly rental rates, as well as discounted packages for longer rentals. Conduct market research to assess competitors' pricing and strike a balance between affordability and profitability.

7.2 Establishing rental policies, including deposit requirements and time frames
Define clear rental policies to manage customer expectations and protect your business. Determine deposit requirements to cover potential damages or losses. Set time frames for rentals, late return fees, cancellation policies, and any additional terms and conditions. Transparent and well-communicated rental policies will help build trust with customers and minimize disputes.

Chapter 8: Developing an Online Presence

8.1 Creating a website and online booking system
Build a professional website that showcases your scooter rental services, location details, pricing, and rental policies. Incorporate an easy-to-use online booking system that allows customers to check scooter availability, make reservations, and process payments securely. Ensure the website is mobile-friendly, as a significant portion of bookings will likely come from users on smartphones.

8.2 Utilizing social media and online marketing techniques
Harness the power of social media platforms like Facebook, Instagram, and Twitter to promote your scooter rental business. Develop engaging content, share customer testimonials, offer exclusive discounts, and run targeted ads to reach your desired audience. Collaborate with influencers, local tourism boards, and travel bloggers to expand your online reach and establish brand credibility.

Chapter 9: Establishing Partnerships

9.1 Collaborating with local businesses and attractions
Form partnerships with hotels, hostels, tour operators, and popular attractions in your area. Offer commission-based referral programs, joint promotional campaigns, or package deals to attract customers. These partnerships can enhance your visibility, provide a steady stream of customers, and create a symbiotic relationship within the local tourism ecosystem.

9.2 Creating mutually beneficial partnerships for promotional purposes
Extend your network by collaborating with complementary businesses, such as bike shops, cafes, or outdoor gear stores. Cross-promote each other's services, host joint events or workshops, and explore opportunities for shared advertising or sponsorship. Building strong partnerships amplifies your marketing efforts and expands your customer base.

Chapter 10: Securing Insurance Coverage

10.1 Understanding the importance of insurance for your scooter rental business
Insurance coverage is crucial to protect your business from liabilities, accidents, damages, or theft. Research insurance providers that offer specialized coverage for scooter rental businesses. Types of insurance to consider include general liability insurance, property insurance, commercial vehicle insurance, and worker's compensation insurance.

10.2 Obtaining appropriate coverage for liability and damages
Consult with insurance agents or brokers to assess your specific business needs and obtain comprehensive coverage. Ensure your policy covers potential damages to rented scooters, accidents involving customers, and any liability claims. Prioritize customer safety and minimize financial risks by having adequate insurance protection.

Chapter 11: Hiring Staff

11.1 Identifying staffing needs for your scooter rental business
Determine the staffing requirements based on the size of your operation, daily rental demand, and customer service needs. Key roles may include rental agents, mechanics for maintenance and repairs, and administrative staff for bookkeeping and customer support.

11.2 Recruiting and training employees effectively
Create job descriptions, advertise vacancies, and conduct thorough interviews to hire qualified and reliable staff. Provide comprehensive training on customer service, scooter maintenance, safety procedures, and rental management. Foster a positive work environment that encourages teamwork, professionalism, and a strong customer-centric approach.

Chapter 12: Purchasing Safety Equipment

12.1 Providing safety gear for customers, such as helmets and reflective vests
Prioritize customer safety by providing high-quality safety gear, primarily helmets and reflective vests. Invest in a range of sizes to accommodate different customers. Educate customers about the importance of using safety equipment and enforce their usage to minimize the risk of accidents and injuries.

12.2 Ensuring compliance with safety standards and regulations
Adhere to local safety regulations and guidelines when procuring safety equipment. Regularly inspect and maintain the safety gear to ensure its effectiveness. Stay informed about any updates or new safety standards related to scooter rentals and promptly implement necessary changes to maintain compliance.

Chapter 13: Implementing Maintenance Procedures

13.1 Establishing a regular maintenance schedule for scooters
Develop a maintenance plan to ensure the safety and longevity of your scooter fleet. Schedule regular inspections, cleaning, and maintenance checks for each scooter. Keep detailed maintenance records, including repairs, parts replacements, and service history, to track the condition of each scooter accurately.

13.2 Training staff on basic repairs and troubleshooting
Equip your staff with basic repair skills to handle minor issues promptly. Train them on troubleshooting common problems such as battery replacement, tire repairs, and brake adjustments. This knowledge will help minimize downtime and reduce repair costs by addressing minor issues in-house.

Chapter 14: Managing Reservations and Bookings

14.1 Implementing a reservation system to streamline operations
Utilize a reliable reservation software or online booking system to streamline the rental process. This system should allow customers to view scooter availability, make reservations, and receive confirmation details. Automating the reservation process reduces administrative tasks and ensures a seamless customer experience.

14.2 Managing bookings efficiently and ensuring customer satisfaction
Efficiently manage reservations by organizing a clear booking calendar, tracking customer details, and assigning scooters accordingly. Communicate reservation details promptly, including pickup and return instructions, rental terms, and any additional information. Promptly address customer inquiries or requests to enhance satisfaction and build a positive reputation.

Chapter 15: Providing Excellent Customer Service

15.1 Developing a customer-centric approach to enhance customer experience
Make exceptional customer service a priority in your scooter rental business. Train staff to be friendly, knowledgeable, and responsive to customer needs. Personalize interactions, go the extra mile to exceed expectations, and actively seek customer feedback to continuously improve your services.

15.2 Dealing with customer inquiries, feedback, and complaints
Establish clear communication channels to address customer inquiries, feedback, and complaints promptly. Provide multiple contact options, such as phone, email, or live chat, and ensure someone is readily available to respond. Address customer concerns with empathy, professionalism, and a commitment to finding satisfactory resolutions.

Chapter 16: Marketing and Promotion Strategies

16.1 Creating effective marketing campaigns to attract customers
Craft compelling marketing campaigns that highlight the benefits of renting scooters from your business. Utilize various marketing channels, such as social media advertising, email marketing, content marketing, and search engine optimization (SEO) techniques. Tailor your messaging to resonate with your target audience and emphasize the convenience, affordability, and eco-friendliness of your service.

16.2 Utilizing both online and offline marketing techniques
Combine online and offline marketing strategies to reach a wider audience. Distribute brochures or flyers at tourism offices, hotels, and popular attractions. Explore partnerships with local tour operators or travel agencies to include your scooter rental services in their itineraries. Leverage local events or festivals to create brand awareness and generate buzz.

Chapter 17: Monitoring and Analyzing Business Performance

17.1 Tracking key performance indicators (KPIs) to measure business success
Identify key performance indicators (KPIs) that align with your business goals and regularly monitor them. These may include rental conversion rates, revenue per scooter, customer satisfaction scores, repeat business rate, and average rental duration. Use this data to assess your business's performance, identify areas for improvement, and make informed decisions.

17.2 Using analytics tools to gain insights into customer behavior and preferences
Leverage analytics tools, such as website analytics and customer surveys, to gain insights into customer behavior, preferences, and booking patterns. Analyze data related to website traffic, conversion rates, popular rental durations, and customer feedback. These insights will guide your marketing strategies, customer service enhancements, and overall business growth.

Chapter 18: Expanding the Business

18.1 Evaluating opportunities for business expansion and growth
Assess the feasibility of expanding your scooter rental business to new locations or markets. Conduct market research in potential target areas, considering factors such as competition, local demand, infrastructure, and regulatory environment. Identify growth opportunities that align with your business goals and develop a strategic expansion plan.

18.2 Scaling operations and considering additional locations
If expanding to additional locations, replicate successful operational practices and adapt them to suit the specific characteristics of each new location. Ensure you have a reliable supply chain, adequate staffing, and efficient systems in place to support the increased demand. Monitor and evaluate the performance of each location to optimize profitability and customer satisfaction.

Chapter 19: Offering Additional Services

19.1 Diversifying revenue streams through additional services, such as guided tours or scooter accessories
Explore opportunities to diversify your revenue streams by offering supplementary services. Consider providing guided scooter tours, where customers can explore popular attractions or scenic routes with the assistance of knowledgeable guides. Additionally, consider selling scooter accessories, safety gear, or branded merchandise to enhance customer experience and boost sales.

19.2 Assessing feasibility and customer demand for new offerings
Research customer demand and assess the feasibility of introducing additional services or products. Conduct surveys, analyze market trends, and engage with customers to gauge their interest in guided tours or accessories. Pilot test new offerings and evaluate customer feedback and financial viability before fully implementing them into your business model.

Chapter 20: Building Customer Loyalty Programs

20.1 Implementing loyalty programs to reward repeat customers
Develop a customer loyalty program to incentivize repeat business and cultivate customer loyalty. Offer rewards such as discounts on future rentals, free upgrades, or exclusive access to new scooter models. Utilize a customer relationship management (CRM) system to track customer engagement, personalize offers, and nurture long-term relationships.

20.2 Creating incentives for customer referrals and positive reviews
Encourage customer referrals and positive reviews by offering incentives. Provide referral discounts or rewards to customers who refer friends or family members to your scooter rental business. Actively seek reviews on online platforms and respond to feedback, whether positive or negative, to demonstrate your commitment to customer satisfaction and continuous improvement.

Chapter 21: Maintaining a Sustainable Business

21.1 Implementing environmentally friendly practices, such as using electric scooters
Embrace sustainability by using electric scooters in your rental fleet. Electric scooters produce lower emissions, reduce noise pollution, and contribute to a cleaner environment. Promote the eco-friendly aspects of your business in your marketing materials and educate customers about the environmental benefits of choosing electric scooters.

21.2 Promoting sustainability and reducing the ecological footprint
Implement sustainable practices in your day-to-day operations. Encourage responsible riding behavior, proper waste management, and recycling efforts. Minimize paper usage by transitioning to digital platforms for contracts, receipts, and customer communications. Collaborate with local environmental organizations or initiatives to actively participate in sustainability initiatives.

Chapter 22: Dealing with Challenges and Risks

22.1 Identifying potential challenges and risks in the scooter rental industry
Anticipate and identify common challenges and risks specific to the scooter rental industry. These may include accidents or injuries, theft or vandalism, changing regulations, seasonality, or intense competition. Conduct a comprehensive risk assessment and develop contingency plans to mitigate potential risks and challenges.

22.2 Developing contingency plans and strategies to mitigate risks
Create contingency plans to address unforeseen events or disruptions that could impact your business. Establish protocols for accident reporting, insurance claims, scooter recovery, and alternative rental arrangements. Maintain a financial buffer to withstand unexpected costs and have a crisis communication plan in place to effectively manage any negative incidents.

Chapter 23: Adapting to Technological Advancements

23.1 Embracing new technologies, such as mobile apps or GPS tracking systems
Stay abreast of technological advancements that can enhance the efficiency and customer experience of your scooter rental business. Consider integrating mobile apps that allow customers to book rentals, unlock scooters, and track their usage. GPS tracking systems can help monitor scooter locations, prevent theft, and provide real-time support to customers.

23.2 Staying up to date with industry trends and innovations
Continuously monitor industry trends, attend trade shows, and engage with industry forums or associations to stay informed about emerging technologies and best practices. Evaluate new innovations and assess their potential to optimize your business operations, improve customer satisfaction, and maintain a competitive edge in the market.

Chapter 24: Networking and Industry Involvement

24.1 Engaging with industry associations and attending relevant conferences
Join local or national industry associations related to scooters, tourism, or sustainable transportation. Participate in industry conferences, workshops, and networking events to connect with industry peers, share knowledge, and stay updated on industry developments. Engaging with the industry community can foster partnerships, generate new ideas, and provide invaluable support and guidance.

24.2 Networking with other scooter rental business owners for knowledge sharing and collaboration
Reach out to other scooter rental business owners, both locally and globally, to foster relationships and exchange insights. Connect through industry forums, social media groups, or industry-specific platforms. Sharing experiences, challenges, and best practices with like-minded entrepreneurs can help you navigate the business landscape more effectively and foster collaboration opportunities.

Chapter 25: Conclusion and Future Outlook

25.1 Summarizing the key points of starting a scooter rental business
Recap the key steps and considerations involved in starting a scooter rental business, from conducting market research and developing a business plan to implementing effective marketing strategies, ensuring customer satisfaction, and addressing challenges.

25.2 Discussing the future prospects and potential challenges in the industry
Provide an overview of the future prospects and potential challenges in the scooter rental industry. Discuss emerging trends, such as the increasing adoption of electric scooters, advancements in technology, evolving customer preferences, and regulatory developments. Encourage ongoing learning and adaptability to ensure the long-term success and sustainability of your scooter rental business.


Featured books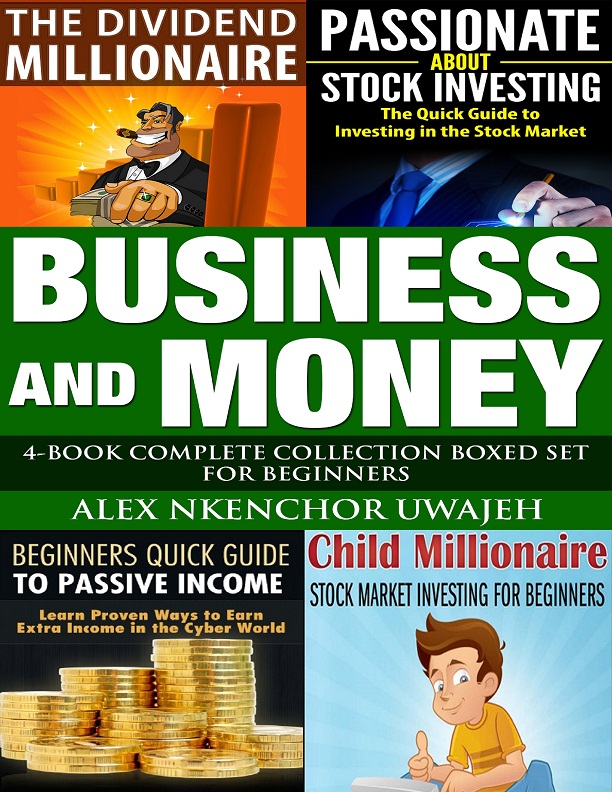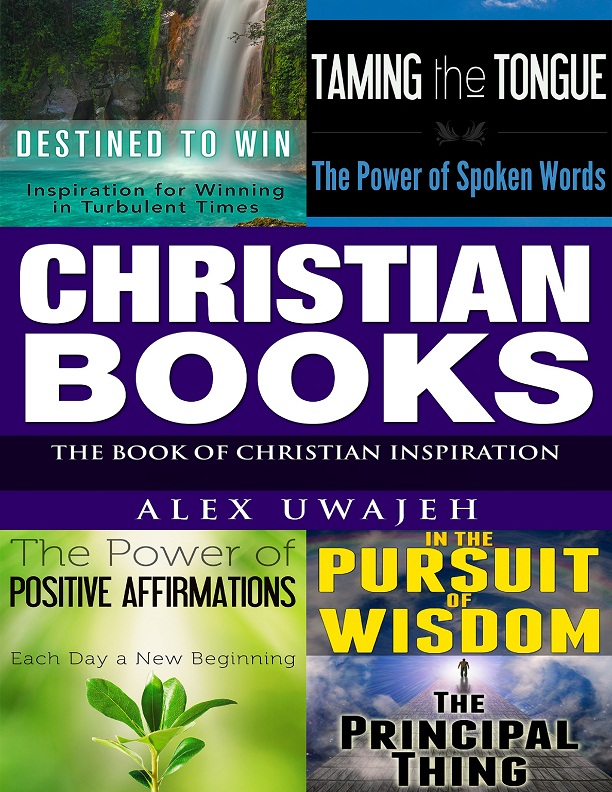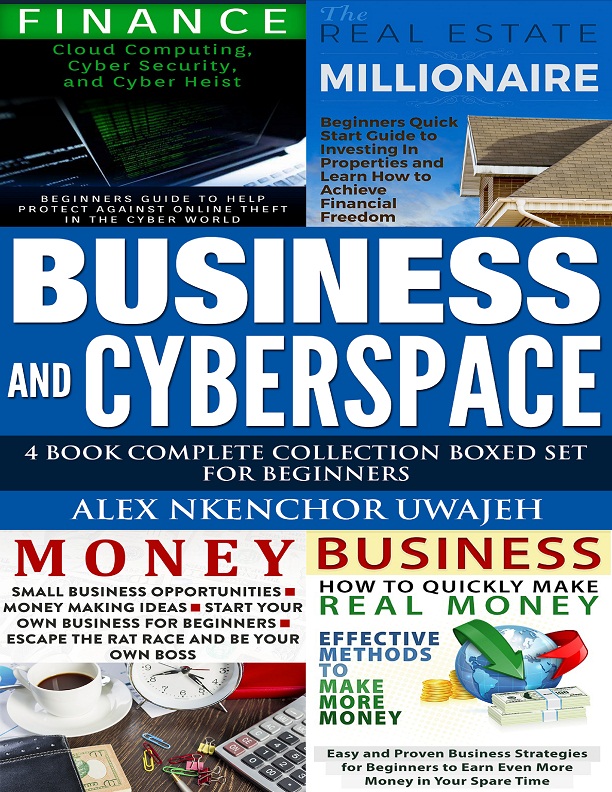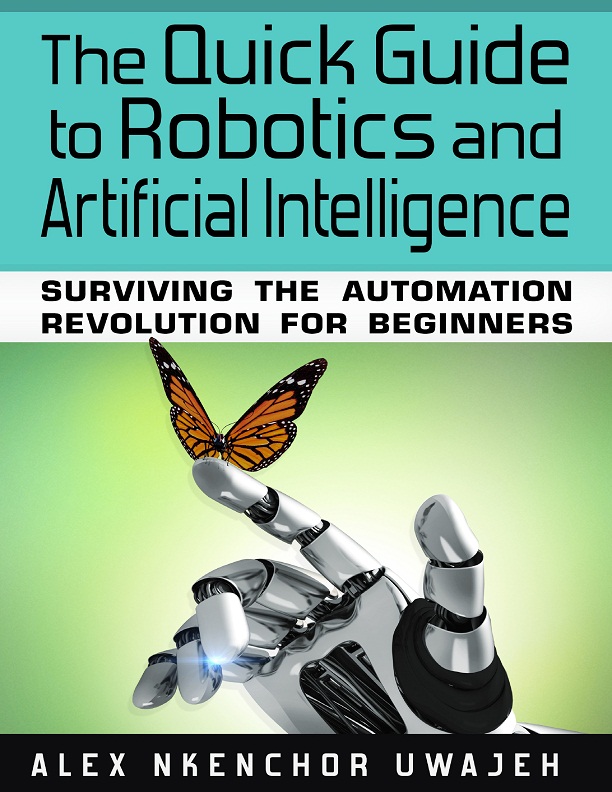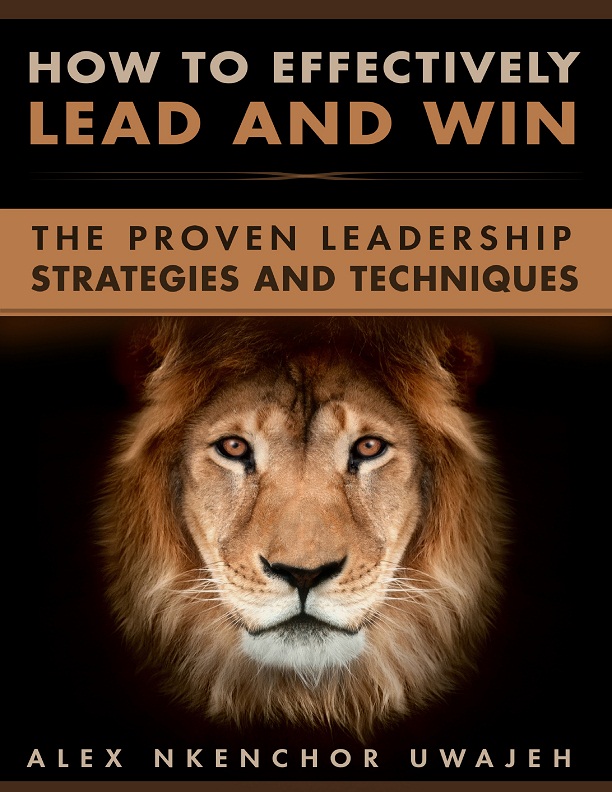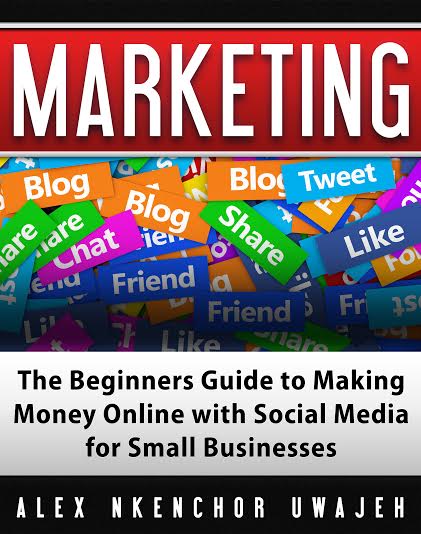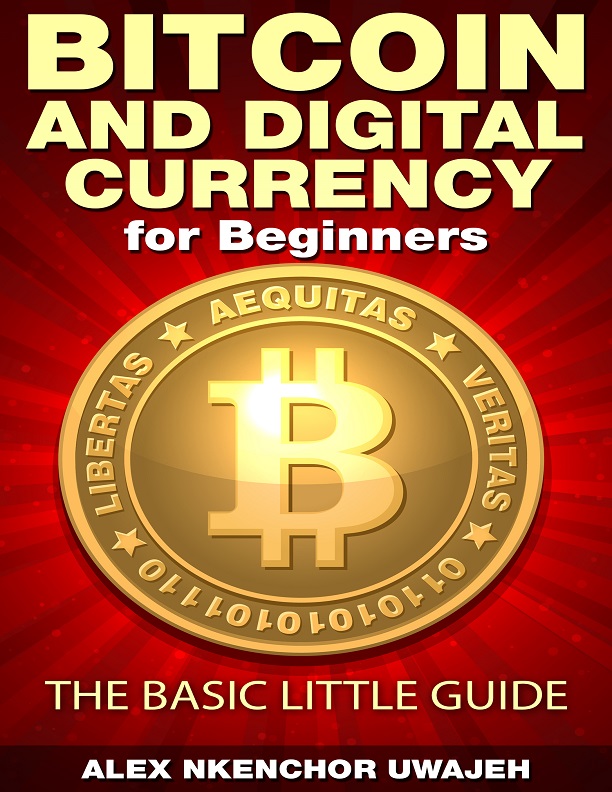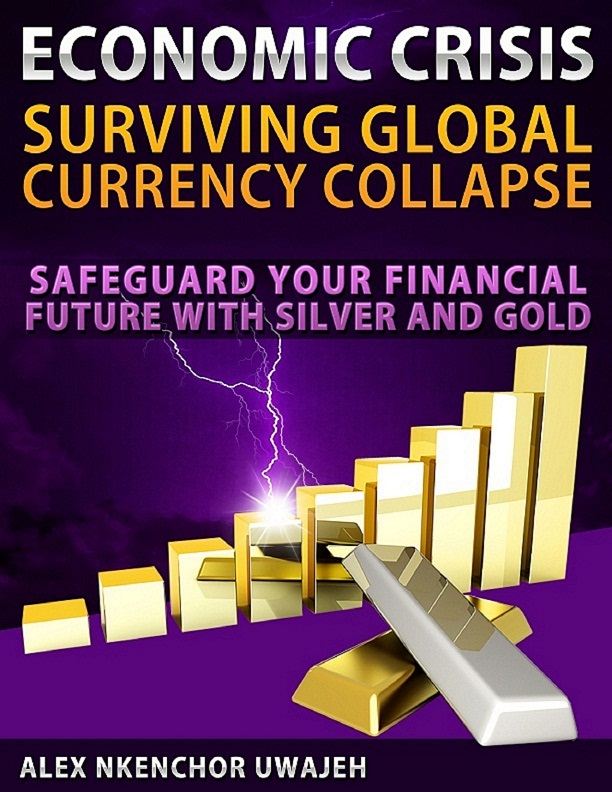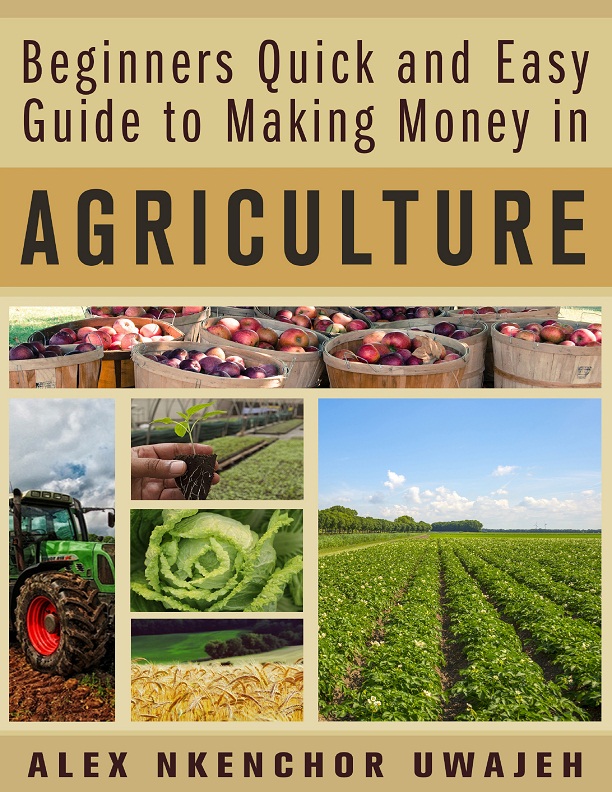 Browse my Google Playstore Books
Want Audible Audio Books? Start Listening Now, 30 Days Free