Helpful Articles





How to Start, Run, Grow a Bureau De Change Business


Chapter 1: Introduction to the Bureau De Change Business

Understanding the concept of a Bureau De Change
Overview of the currency exchange market
Benefits and challenges of starting a Bureau De Change business
Chapter 2: Market Research and Analysis

Identifying target customer segments
Analyzing competition in the local market
Assessing demand and potential profitability
Chapter 3: Legal and Regulatory Considerations

Understanding the legal requirements and regulations for operating a Bureau De Change
Registering your business and obtaining necessary licenses
Complying with anti-money laundering (AML) and Know Your Customer (KYC) regulations
Chapter 4: Creating a Business Plan

Importance of a comprehensive business plan
Defining your business objectives, strategies, and financial projections
Allocating resources and determining pricing strategies
Chapter 5: Location and Setup

Choosing the right location for your Bureau De Change
Establishing the physical infrastructure and security measures
Setting up accounting systems and software
Chapter 6: Securing Capital and Funding

Estimating initial investment requirements
Exploring financing options such as loans, investors, or personal savings
Developing a financial contingency plan
Chapter 7: Technology and Automation

Utilizing technology for efficient operations
Implementing currency exchange software and tools
Integrating online platforms for customer convenience
Chapter 8: Procuring Currencies

Building relationships with local and international banks
Understanding currency supply and demand dynamics
Ensuring reliable sources of currencies for exchange
Chapter 9: Staffing and Training

Hiring qualified personnel with knowledge of foreign exchange markets
Training staff on currency exchange processes and regulations
Creating a customer-centric service culture
Chapter 10: Marketing and Branding

Developing a strong brand identity for your Bureau De Change
Creating a marketing strategy to attract customers
Utilizing online and offline marketing channels effectively
Chapter 11: Customer Service Excellence

Importance of exceptional customer service in the Bureau De Change business
Establishing protocols for handling customer inquiries and complaints
Building long-term customer relationships
Chapter 12: Financial Management

Setting up financial tracking and reporting systems
Managing cash flow and maintaining liquidity
Implementing risk management strategies
Chapter 13: Exchange Rate Management

Monitoring and analyzing exchange rate fluctuations
Determining competitive exchange rates
Hedging strategies to mitigate risks
Chapter 14: Compliance and Risk Management

Implementing robust AML and KYC processes
Regularly reviewing compliance measures to meet regulatory standards
Identifying and managing operational risks
Chapter 15: Developing Strategic Partnerships

Collaborating with local businesses for referrals
Establishing relationships with international currency exchange firms
Exploring alliances with travel agencies and hotels
Chapter 16: Expanding Services

Identifying opportunities to offer additional financial services
Introducing prepaid travel cards and international remittance services
Diversifying revenue streams
Chapter 17: Enhancing Online Presence

Developing a user-friendly website and mobile app
Integrating online currency exchange services
Leveraging social media platforms for marketing and customer engagement
Chapter 18: Continuous Learning and Development

Staying updated on currency exchange trends and market dynamics
Encouraging staff training and professional development
Networking with industry experts and attending conferences
Chapter 19: Customer Feedback and Reviews

Establishing feedback mechanisms to gather customer insights
Responding promptly to customer feedback and resolving issues
Leveraging positive reviews for reputation management
Chapter 20: Monitoring Competition

Conducting regular competitor analysis
Identifying unique selling propositions and differentiators
Adapting strategies to stay ahead in the market
Chapter 21: Scaling and Expansion

Assessing opportunities for opening additional branches
Developing a growth strategy and expansion plan
Overcoming challenges in scaling the business
Chapter 22: Building Trust and Reputation

Focusing on transparency and reliability in transactions
Providing accurate and up-to-date information to customers
Building trust through ethical business practices
Chapter 23: Social Responsibility and Sustainability

Implementing environmentally friendly practices
Engaging in community initiatives and corporate social responsibility
Promoting financial literacy and education
Chapter 24: Exit Strategy and Succession Planning

Planning for the future of the business
Identifying options for exit, such as selling the business
Preparing a succession plan for smooth transition
Chapter 25: Conclusion

Reflecting on the journey of starting, running, and growing a Bureau De Change business
Emphasizing the importance of adaptability, resilience, and continuous improvement


Chapter 1: Introduction to the Bureau De Change Business

In this chapter, we will delve into the foundational aspects of the Bureau De Change business, including an understanding of its concept, an overview of the currency exchange market, and the benefits and challenges associated with starting such a business.

1.1 Understanding the Concept of a Bureau De Change
A Bureau De Change (BDC) is a financial institution that provides currency exchange services to individuals and businesses. The primary function of a BDC is to buy and sell foreign currencies at competitive rates. BDCs cater to customers who require foreign currency for various purposes such as travel, international business transactions, and remittances.

1.2 Overview of the Currency Exchange Market
The currency exchange market is a global decentralized marketplace where currencies are bought and sold. It is one of the largest financial markets, with daily trading volumes exceeding trillions of dollars. The market operates 24 hours a day, five days a week, and involves various participants, including banks, financial institutions, corporations, and individual traders.

1.3 Benefits of Starting a Bureau De Change Business

Lucrative Market: The currency exchange market presents significant opportunities for profit, given its high trading volumes and potential margins.
Diversification: A BDC business allows you to diversify revenue streams by offering various financial services beyond currency exchange.
Strong Demand: Currency exchange is a necessity for travelers, international businesses, and individuals engaging in foreign investments.
Resilience to Economic Conditions: The currency exchange market is less influenced by local economic conditions, making it a relatively stable business venture.
1.4 Challenges of Starting a Bureau De Change Business

Regulatory Compliance: BDCs are subject to stringent legal and regulatory requirements, including anti-money laundering (AML) and Know Your Customer (KYC) regulations.
Market Competition: The currency exchange market is highly competitive, requiring differentiation strategies to attract customers.
Exchange Rate Volatility: Fluctuations in exchange rates can affect profit margins and risk management strategies.
Operational Risks: Managing cash flow, ensuring currency supply, and safeguarding against fraud and theft are crucial operational challenges.
Chapter 2: Market Research and Analysis

Chapter 2 focuses on conducting comprehensive market research and analysis to lay a strong foundation for your Bureau De Change business.

2.1 Identifying Target Customer Segments
Identify the customer segments that will be the primary source of revenue for your BDC business. This could include tourists, business travelers, expatriates, international students, and local businesses engaging in international trade.

2.2 Analyzing Competition in the Local Market
Conduct a thorough analysis of existing competitors in your local market. Identify their strengths, weaknesses, pricing strategies, and customer service offerings. Assess any gaps in the market that you can exploit to differentiate your business.

2.3 Assessing Demand and Potential Profitability
Evaluate the demand for currency exchange services in your target market. Consider factors such as the volume of international travel, foreign investment activities, and local economic indicators. Determine the potential profitability of your BDC business by estimating transaction volumes, profit margins, and revenue streams.

Chapter 3: Legal and Regulatory Considerations

In Chapter 3, we explore the legal and regulatory aspects of starting and operating a Bureau De Change business.

3.1 Understanding the Legal Requirements and Regulations
Research and understand the legal framework governing BDCs in your jurisdiction. Familiarize yourself with licensing requirements, registration procedures, and any specific regulations related to foreign exchange operations.

3.2 Registering Your Business and Obtaining Necessary Licenses
Follow the necessary procedures to register your BDC business as a legal entity. Obtain the required licenses and permits from the relevant regulatory authorities. Comply with all documentation and reporting obligations.

3.3 Complying with Anti-Money Laundering (AML) and Know Your Customer (KYC) Regulations
Implement robust AML and KYC processes to ensure compliance with regulations aimed at preventing money laundering, terrorist financing, and other illicit activities. Develop procedures for customer identification, record-keeping, and suspicious transaction reporting.

Chapter 4: Creating a Business Plan

Chapter 4 emphasizes the importance of creating a comprehensive business plan for your Bureau De Change business.

4.1 Importance of a Comprehensive Business Plan
A business plan serves as a roadmap for your BDC business, outlining your objectives, strategies, financial projections, and operational guidelines. It helps you articulate your vision, secure financing, and make informed decisions.

4.2 Defining Your Business Objectives, Strategies, and Financial Projections
Clearly define your short-term and long-term business objectives. Develop strategies to achieve these objectives, including marketing and customer acquisition strategies, pricing strategies, and risk management strategies. Prepare financial projections, including revenue forecasts, expense budgets, and profit margins.

4.3 Allocating Resources and Determining Pricing Strategies
Identify the resources required to start and run your BDC business effectively. This includes capital for currency procurement, staffing, technology infrastructure, marketing, and operational expenses. Determine your pricing strategies, considering factors such as exchange rates, transaction volumes, and competition.

Chapter 5: Location and Setup

In Chapter 5, we explore the significance of choosing the right location for your Bureau De Change business and establishing the necessary physical infrastructure.

5.1 Choosing the Right Location for Your Bureau De Change
Select a location that offers high visibility, accessibility, and proximity to your target customer segments. Consider factors such as tourist hubs, business districts, proximity to transportation hubs, and local competition.

5.2 Establishing the Physical Infrastructure and Security Measures
Set up a well-designed and secure physical space for your BDC business. This includes counters for customer transactions, currency storage facilities, security systems, and surveillance cameras. Implement stringent security measures to protect against theft and fraud.

5.3 Setting Up Accounting Systems and Software
Install accounting systems and software to manage financial transactions, record-keeping, and reporting. Implement robust internal controls to ensure accurate and transparent financial operations.

Chapter 6: Securing Capital and Funding

Chapter 6 focuses on securing the necessary capital and funding to start and grow your Bureau De Change business.

6.1 Estimating Initial Investment Requirements
Evaluate the initial investment required to cover setup costs, rental deposits, licensing fees, technology infrastructure, staffing, and initial currency procurement.

6.2 Exploring Financing Options
Consider various financing options to secure the required capital. This may include personal savings, bank loans, lines of credit, or partnerships with investors. Evaluate the pros and cons of each option based on interest rates, repayment terms, and potential dilution of ownership.

6.3 Developing a Financial Contingency Plan
Prepare a financial contingency plan to mitigate unexpected challenges or economic downturns. Set aside reserves to cover operational expenses, currency fluctuations, and emergencies. Implement prudent financial management practices to maintain liquidity and sustainability.

Chapter 7: Technology and Automation

Chapter 7 emphasizes the importance of leveraging technology and automation to streamline operations in your Bureau De Change business.

7.1 Utilizing Technology for Efficient Operations
Identify technology solutions that can enhance your operational efficiency. This includes currency exchange software, customer relationship management (CRM) systems, accounting software, and online platforms for customer transactions.

7.2 Implementing Currency Exchange Software and Tools
Invest in reputable currency exchange software that automates processes such as real-time exchange rate updates, transaction tracking, and reporting. These tools can help you offer accurate and competitive rates, improving customer satisfaction.

7.3 Integrating Online Platforms for Customer Convenience
Consider developing a user-friendly website and mobile app for customers to access your services conveniently. Enable online transactions, rate inquiries, and customer support. Integrate secure payment gateways to facilitate online currency purchases and transfers.

Chapter 8: Procuring Currencies

Chapter 8 focuses on establishing reliable sources of currencies for your Bureau De Change business.

8.1 Building Relationships with Local and International Banks
Establish relationships with local and international banks to facilitate currency procurement. Explore partnerships with banks that offer competitive exchange rates, quick processing times, and reliable currency supply.

8.2 Understanding Currency Supply and Demand Dynamics
Monitor currency supply and demand dynamics to ensure you can meet customer requirements. Stay updated on global economic trends, geopolitical events, and central bank policies that influence exchange rates and currency availability.

8.3 Ensuring Reliable Sources of Currencies for Exchange
Maintain diversified channels for procuring currencies, such as direct relationships with banks, foreign exchange wholesalers, or currency exchange platforms. Implement risk management strategies to mitigate currency procurement challenges during volatile market conditions.

Chapter 9: Staffing and Training

Chapter 9 focuses on hiring qualified personnel and providing comprehensive training to ensure smooth operations and excellent customer service in your Bureau De Change business.

9.1 Hiring Qualified Personnel with Knowledge of Foreign Exchange Markets
Recruit employees who possess knowledge of foreign exchange markets, currency trends, and regulatory requirements. Seek individuals with strong interpersonal skills, attention to detail, and mathematical aptitude.

9.2 Training Staff on Currency Exchange Processes and Regulations
Provide comprehensive training to your staff on currency exchange processes, compliance procedures, customer service best practices, and handling different types of transactions. Foster a culture of continuous learning to keep staff updated on industry developments.

9.3 Creating a Customer-Centric Service Culture
Emphasize the importance of delivering exceptional customer service. Train your staff to communicate effectively, handle customer inquiries and complaints professionally, and provide accurate information about exchange rates and transaction processes. Encourage a customer-centric mindset throughout the organization.

Chapter 10: Marketing and Branding

Chapter 10 explores the strategies and tactics involved in marketing and branding your Bureau De Change business.

10.1 Developing a Strong Brand Identity for Your Bureau De Change
Create a unique brand identity that differentiates your BDC business from competitors. Develop a compelling brand name, logo, and visual identity that resonate with your target audience. Craft a brand story that communicates your values, expertise, and commitment to customer satisfaction.

10.2 Creating a Marketing Strategy to Attract Customers
Develop a comprehensive marketing strategy that encompasses both online and offline channels. This may include advertising campaigns, search engine optimization (SEO), social media marketing, content marketing, email marketing, and partnerships with local businesses.

10.3 Utilizing Online and Offline Marketing Channels Effectively
Leverage online platforms such as your website, mobile app, social media channels, and online directories to reach your target audience. Implement offline marketing initiatives such as print advertisements, billboards, brochures, and participation in local events or trade shows.

Chapter 11: Customer Service Excellence

Chapter 11 highlights the importance of providing exceptional customer service in your Bureau De Change business.

11.1 Importance of Exceptional Customer Service in the Bureau De Change Business
Recognize that outstanding customer service is crucial for customer retention and attracting new clients. Exceptional service builds trust, loyalty, and positive word-of-mouth referrals.

11.2 Establishing Protocols for Handling Customer Inquiries and Complaints
Develop protocols to ensure prompt and courteous handling of customer inquiries and complaints. Train your staff to provide accurate information, resolve issues efficiently, and escalate concerns appropriately.

11.3 Building Long-Term Customer Relationships
Focus on building long-term relationships with your customers. Implement customer loyalty programs, personalized communication strategies, and feedback mechanisms to understand and meet customer needs. Offer value-added services and engage customers through regular communication.

Chapter 12: Financial Management

Chapter 12 emphasizes the importance of effective financial management in your Bureau De Change business.

12.1 Setting Up Financial Tracking and Reporting Systems
Implement robust financial tracking systems to monitor revenue, expenses, and profitability. Utilize accounting software to streamline financial operations, generate financial reports, and ensure compliance with regulatory requirements.

12.2 Managing Cash Flow and Maintaining Liquidity
Develop cash flow management strategies to ensure you have adequate funds for daily operations, currency procurement, and unforeseen expenses. Monitor cash inflows and outflows, maintain sufficient reserves, and optimize working capital management.

12.3 Implementing Risk Management Strategies
Identify and manage financial risks associated with currency fluctuations, interest rate volatility, and operational challenges. Implement hedging strategies, maintain appropriate insurance coverage, and conduct regular risk assessments to protect your business.

Chapter 13: Exchange Rate Management

Chapter 13 explores the management of exchange rates in your Bureau De Change business.

13.1 Monitoring and Analyzing Exchange Rate Fluctuations
Stay updated on global economic trends, geopolitical events, and central bank policies that influence exchange rates. Utilize market data and analytical tools to monitor exchange rate fluctuations and make informed decisions.

13.2 Determining Competitive Exchange Rates
Set competitive exchange rates that attract customers while ensuring profitability. Consider factors such as market rates, transaction volumes, competition, and cost structures. Regularly review and adjust rates based on market conditions.

13.3 Hedging Strategies to Mitigate Risks
Implement hedging strategies to mitigate the risks associated with exchange rate fluctuations. Explore options such as forward contracts, futures contracts, or currency options to protect your business from adverse currency movements.

Chapter 14: Compliance and Risk Management

Chapter 14 focuses on maintaining compliance with legal and regulatory requirements and implementing effective risk management strategies in your Bureau De Change business.

14.1 Implementing Robust AML and KYC Processes
Develop and implement comprehensive AML and KYC procedures to detect and prevent money laundering, terrorist financing, and other illicit activities. Train your staff on identifying suspicious transactions, verifying customer identities, and maintaining accurate records.

14.2 Regularly Reviewing Compliance Measures to Meet Regulatory Standards
Stay updated on changes in AML and KYC regulations and adjust your compliance measures accordingly. Conduct periodic reviews to ensure ongoing adherence to regulatory standards. Engage professional consultants or legal experts to ensure compliance with evolving regulations.

14.3 Identifying and Managing Operational Risks
Identify operational risks such as cash handling, fraud, cybersecurity threats, and internal control weaknesses. Implement robust internal controls, establish segregation of duties, and conduct regular audits to mitigate these risks. Maintain appropriate insurance coverage to protect against potential liabilities.

Chapter 15: Developing Strategic Partnerships

Chapter 15 focuses on developing strategic partnerships to expand your network and attract customers to your Bureau De Change business.

15.1 Collaborating with Local Businesses for Referrals
Establish partnerships with local businesses that cater to similar customer segments, such as travel agencies, hotels, and international trade companies. Offer mutually beneficial referral programs to attract customers from these partners.

15.2 Establishing Relationships with International Currency Exchange Firms
Explore collaborations with international currency exchange firms that can provide access to a broader range of currencies and customer referrals. Establish mutually beneficial agreements that promote customer sharing and exchange rate coordination.

15.3 Exploring Alliances with Travel Agencies and Hotels
Develop alliances with travel agencies, hotels, and tourism organizations to offer exclusive currency exchange services to their customers. Consider providing on-site exchange services or special promotions to enhance customer convenience and attract new clients.

Chapter 16: Expanding Services

Chapter 16 focuses on identifying opportunities to expand your service offerings beyond traditional currency exchange in your Bureau De Change business.

16.1 Identifying Opportunities to Offer Additional Financial Services
Assess market demand for additional financial services such as prepaid travel cards, international money transfers, remittance services, or foreign currency investment products. Determine the feasibility, profitability, and regulatory requirements associated with each service.

16.2 Introducing Prepaid Travel Cards and International Remittance Services
Offer prepaid travel cards that allow customers to load multiple currencies onto a single card for convenient travel abroad. Explore partnerships with international remittance service providers to facilitate secure and efficient cross-border money transfers.

16.3 Diversifying Revenue Streams
Diversify revenue streams by introducing related financial products or services. Consider offering travel insurance, foreign currency investment advice, or cross-border payment solutions. Evaluate the potential profitability and alignment with your core business.

Chapter 17: Enhancing Online Presence

Chapter 17 explores the significance of enhancing your online presence to attract and serve customers in your Bureau De Change business.

17.1 Developing a User-Friendly Website and Mobile App
Invest in a well-designed, user-friendly website and mobile app that allow customers to access your services and exchange rates conveniently. Ensure that the platforms are optimized for mobile devices and offer seamless navigation and secure transactions.

17.2 Integrating Online Currency Exchange Services
Enable online currency exchange services that allow customers to place orders, check rates, and complete transactions through your website or mobile app. Implement secure payment gateways and robust encryption protocols to protect customer data.

17.3 Leveraging Social Media Platforms for Marketing and Customer Engagement
Utilize social media platforms such as Facebook, Instagram, Twitter, and LinkedIn to engage with customers, share educational content, and promote special offers. Leverage social media advertising and influencer collaborations to expand your reach and attract new customers.

Chapter 18: Continuous Learning and Development

Chapter 18 emphasizes the importance of continuous learning and development in the Bureau De Change business.

18.1 Staying Updated on Currency Exchange Trends and Market Dynamics
Stay abreast of currency exchange trends, market dynamics, and regulatory changes through industry publications, news sources, and professional networks. Attend conferences, seminars, and webinars to gain insights from industry experts.

18.2 Encouraging Staff Training and Professional Development
Invest in the training and professional development of your staff. Provide opportunities for them to enhance their knowledge of foreign exchange markets, customer service skills, compliance regulations, and emerging technologies. Encourage certifications and memberships in relevant industry associations.

18.3 Networking with Industry Experts and Attending Conferences
Network with industry experts, participate in forums, and join industry associations to stay connected with the Bureau De Change community. Attend conferences and trade shows to expand your knowledge, establish partnerships, and discover emerging trends and technologies.

Chapter 19: Customer Feedback and Reviews

Chapter 19 highlights the significance of gathering customer feedback and leveraging reviews to enhance your Bureau De Change business.

19.1 Establishing Feedback Mechanisms to Gather Customer Insights
Implement feedback mechanisms such as customer surveys, suggestion boxes, or online feedback forms to gather insights into customer preferences, satisfaction levels, and areas for improvement. Actively listen to customer feedback and identify opportunities for enhancing your services.

19.2 Responding Promptly to Customer Feedback and Resolving Issues
Respond promptly and courteously to customer feedback and complaints. Develop protocols for addressing customer concerns, resolving issues efficiently, and providing appropriate compensation or remedies when necessary. Turn negative experiences into positive ones through excellent customer service recovery.

19.3 Leveraging Positive Reviews for Reputation Management
Encourage satisfied customers to leave positive reviews on online platforms and review sites. Monitor online reviews and respond graciously to both positive and negative feedback. Leverage positive reviews to build your reputation and attract new customers.

Chapter 20: Monitoring Competition

Chapter 20 emphasizes the importance of monitoring and analyzing competition in the Bureau De Change business.

20.1 Conducting Regular Competitor Analysis
Continuously monitor your competitors' strategies, pricing, service offerings, and customer engagement initiatives. Identify their strengths and weaknesses, and learn from their successes and failures. Use this information to differentiate your business and identify areas for improvement.

20.2 Identifying Unique Selling Propositions and Differentiators
Determine your unique selling propositions (USPs) that set your Bureau De Change business apart from competitors. Focus on offering superior customer service, competitive exchange rates, convenient locations, specialized services, or innovative technology solutions.

20.3 Adapting Strategies to Stay Ahead in the Market
Continuously evaluate and adapt your strategies to stay ahead in the market. Keep abreast of emerging trends, customer preferences, and changing market dynamics. Innovate your service offerings, marketing approaches, and customer engagement initiatives to maintain a competitive edge.

Chapter 21: Scaling and Expansion

Chapter 21 focuses on scaling your Bureau De Change business and exploring opportunities for expansion.

21.1 Assessing Opportunities for Opening Additional Branches
Evaluate the feasibility and profitability of opening additional branches in strategic locations. Consider factors such as market demand, competition, local regulations, and available resources. Develop a growth plan that outlines the timing, financial requirements, and operational considerations for expansion.

21.2 Developing a Growth Strategy and Expansion Plan
Develop a comprehensive growth strategy that includes marketing and branding initiatives, operational scalability, financial projections, and risk management. Create an expansion plan that outlines the steps, timelines, and resource allocations required to execute your growth strategy.

21.3 Overcoming Challenges in Scaling the Business
Identify potential challenges in scaling your Bureau De Change business, such as staffing, operational complexities, regulatory requirements, and maintaining quality standards. Develop strategies to mitigate these challenges, such as implementing efficient operational processes, investing in technology infrastructure, and hiring and training competent staff.

Chapter 22: Building Trust and Reputation

Chapter 22 focuses on building trust and reputation for your Bureau De Change business.

22.1 Focusing on Transparency and Reliability in Transactions
Emphasize transparency and reliability in all your transactions. Clearly communicate exchange rates, fees, and terms to customers. Ensure accuracy in currency counting and provide receipts for every transaction. Build trust by delivering on promises and maintaining the highest ethical standards.

22.2 Providing Accurate and Up-to-Date Information to Customers
Keep customers informed about exchange rates, market trends, and regulatory changes that may impact their transactions. Provide accurate and up-to-date information through multiple channels, such as your website, mobile app, social media, or email newsletters. Establish yourself as a trusted source of information.

22.3 Building Trust through Ethical Business Practices
Adhere to ethical business practices in all aspects of your operations. Comply with regulations, maintain customer privacy, and handle customer complaints with integrity and fairness. Engage in responsible business practices, social responsibility initiatives, and community engagement to build trust and goodwill.

Chapter 23: Social Responsibility and Sustainability

Chapter 23 emphasizes the importance of social responsibility and sustainability in your Bureau De Change business.

23.1 Implementing Environmentally Friendly Practices
Minimize your environmental impact by adopting environmentally friendly practices. Implement recycling programs, reduce paper usage, optimize energy consumption, and explore renewable energy sources. Communicate your commitment to sustainability to customers and stakeholders.

23.2 Engaging in Community Initiatives and Corporate Social Responsibility
Engage in community initiatives and corporate social responsibility activities to contribute positively to society. Support local charities, educational programs, or environmental conservation efforts. Align your business with a social cause that resonates with your values and mission.

23.3 Promoting Financial Literacy and Education
Promote financial literacy and education by offering resources, workshops, or seminars on currency exchange, personal finance management, or international financial transactions. Empower customers and the community with knowledge to make informed financial decisions.

Chapter 24: Exit Strategy and Succession Planning

Chapter 24 focuses on planning for the future of your Bureau De Change business, including exit strategies and succession planning.

24.1 Planning for the Future of the Business
Develop a long-term vision for the future of your Bureau De Change business. Set goals for expansion, diversification, or succession. Continuously evaluate market conditions, industry trends, and personal objectives to align your business strategy accordingly.

24.2 Identifying Options for Exit, Such as Selling the Business
Consider various exit options, such as selling the business to a strategic buyer, merging with another entity, or transferring ownership to a family member or key employee. Seek professional advice to assess the financial, legal, and tax implications of each option.

24.3 Preparing a Succession Plan for Smooth Transition
Develop a succession plan that outlines the process and timeline for transitioning the business to a successor. Identify and groom potential successors within the organization. Document key operational processes, relationships, and strategies to ensure a smooth transition of ownership and leadership.

Chapter 25: Conclusion

In the final chapter, reflect on the journey of starting, running, and growing a Bureau De Change business. Highlight the importance of adaptability, resilience, continuous improvement, and maintaining customer-centricity in a dynamic and competitive market. Encourage ongoing learning and innovation to stay ahead and position your Bureau De Change business for long-term success.


Featured books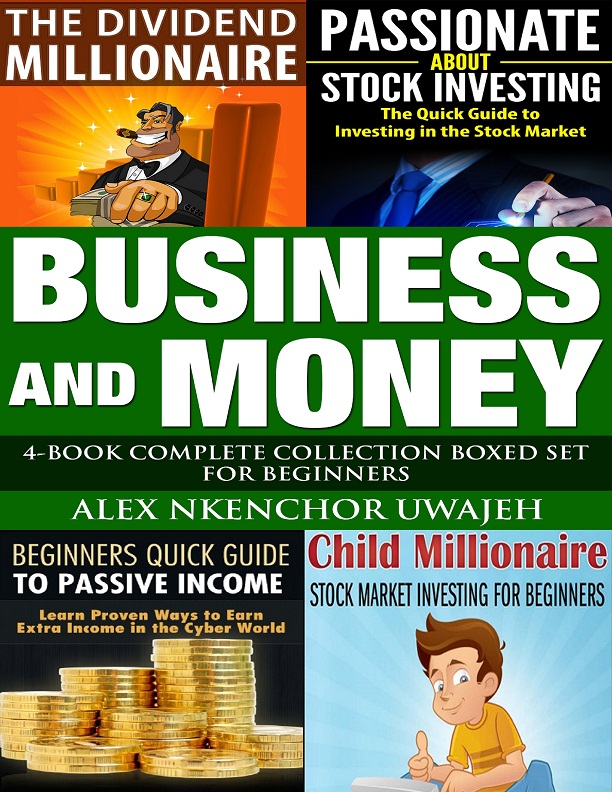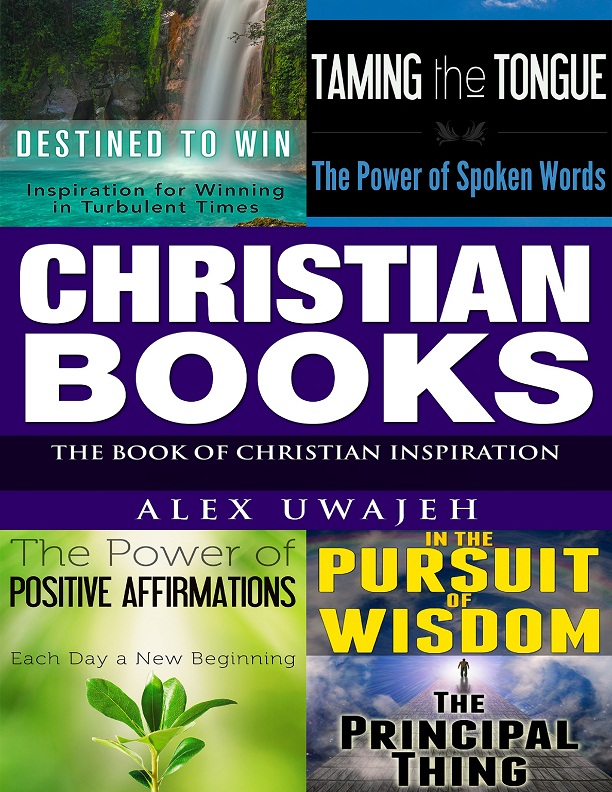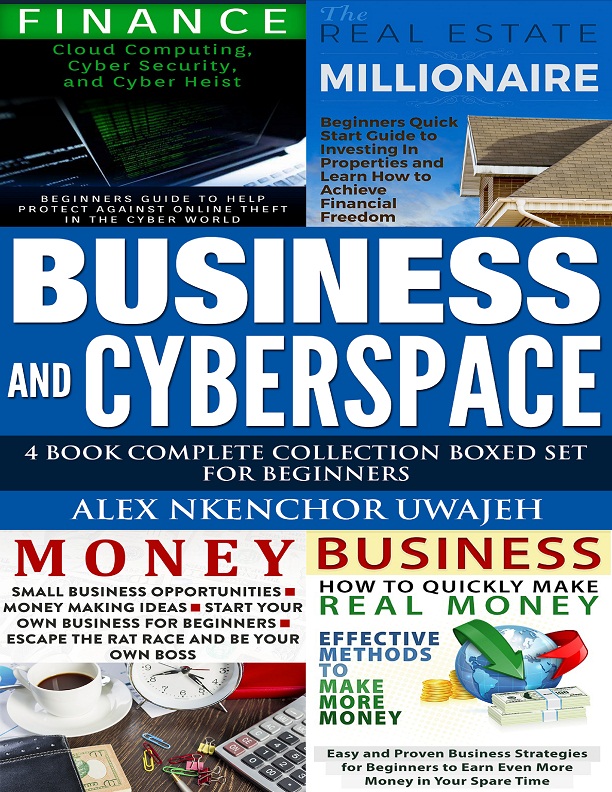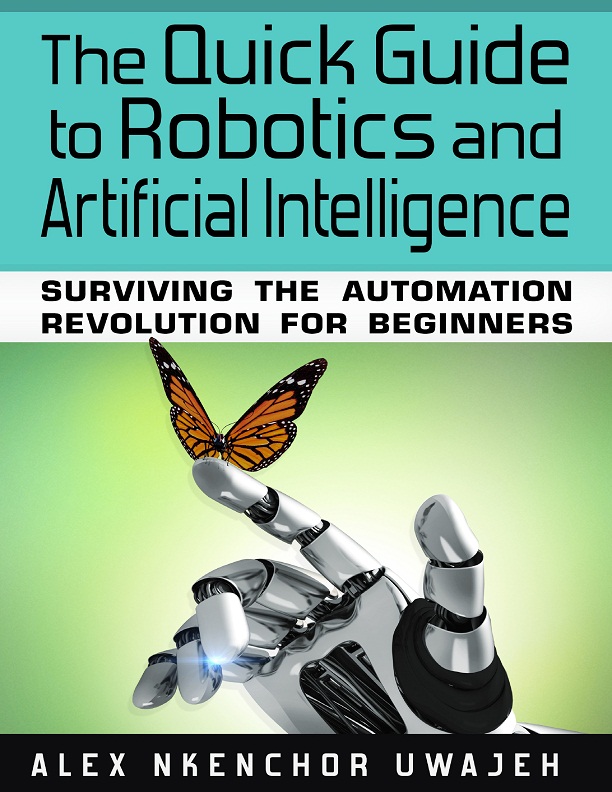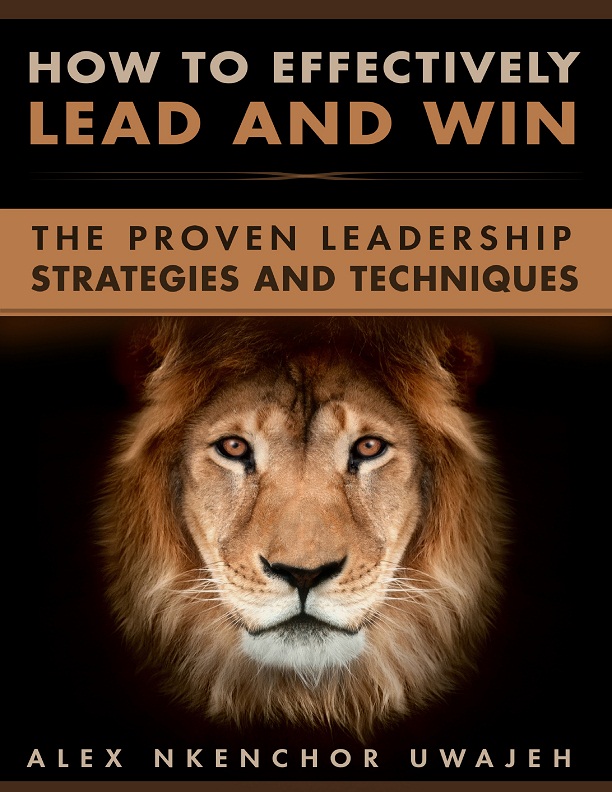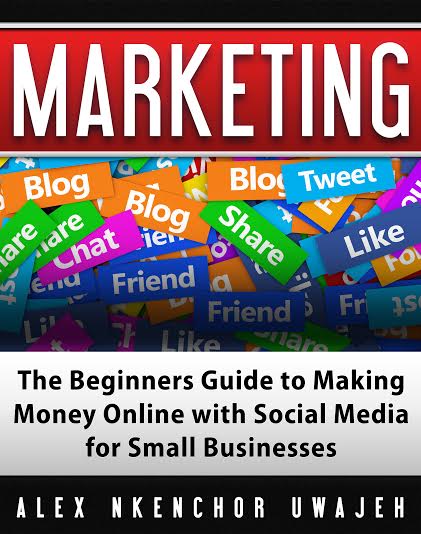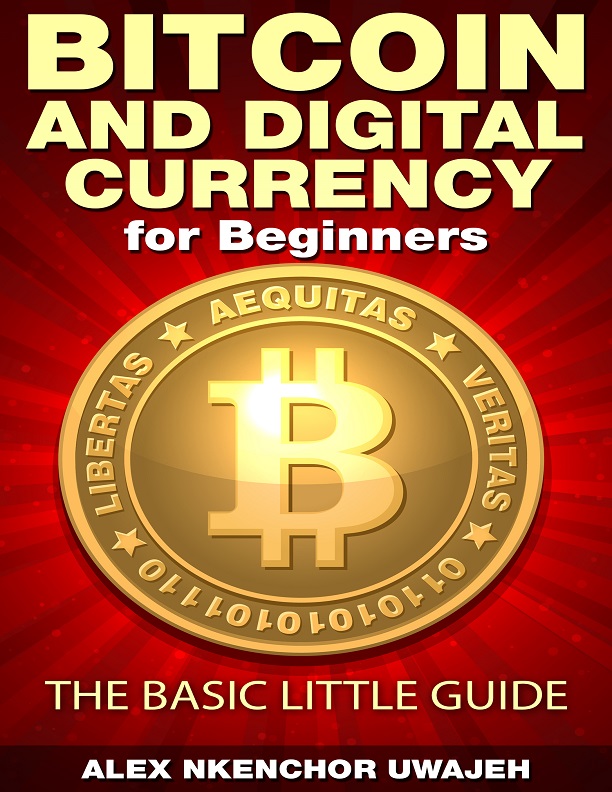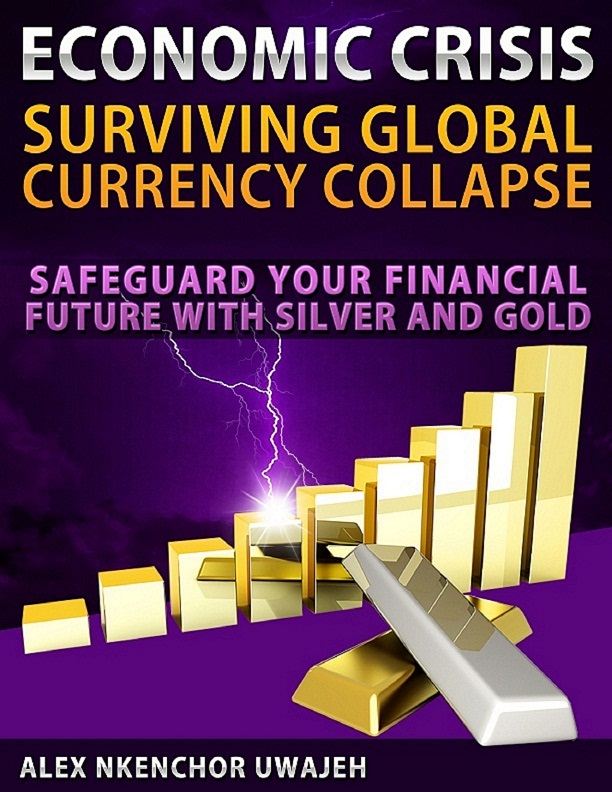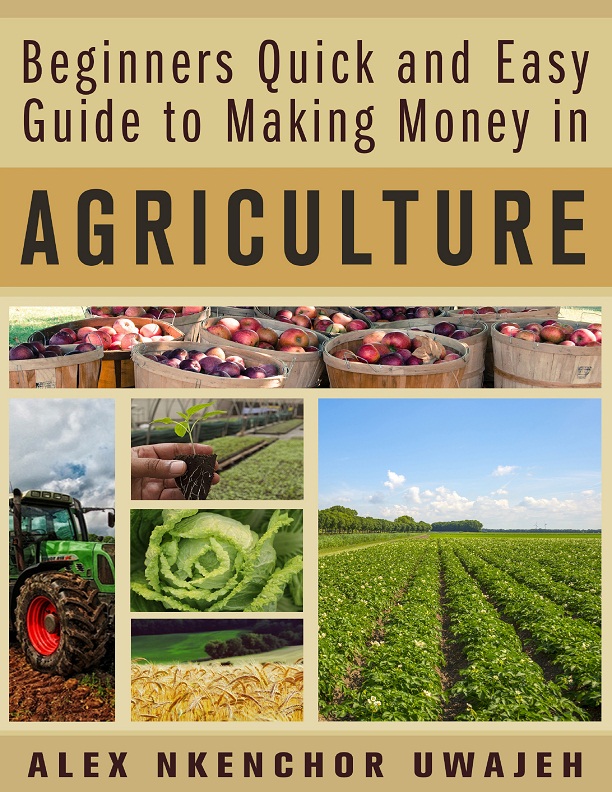 Browse my Google Playstore Books
Want Audible Audio Books? Start Listening Now, 30 Days Free