Helpful Articles




How to Start a Profitable Nutrition Consulting Business

Chapter 1: Introduction to Starting a Nutrition Consulting Business

The growing demand for nutrition consulting services
The benefits of starting your own nutrition consulting business
Chapter 2: Define Your Niche and Target Market

Identifying your area of expertise within nutrition
Determining your target audience and their needs
Chapter 3: Develop Your Skills and Credentials

Obtaining the necessary education and certifications
Gaining practical experience through internships or volunteering
Chapter 4: Create a Business Plan

Defining your business goals and objectives
Conducting market research and competitor analysis
Chapter 5: Establish Your Legal and Financial Structure

Registering your business and obtaining necessary licenses
Setting up a separate business bank account and tracking expenses
Chapter 6: Name Your Business and Build a Brand

Choosing a catchy and relevant business name
Developing a logo and brand identity
Chapter 7: Set Up Your Office and Equipment

Finding a suitable location for your nutrition consulting business
Equipping your office with necessary tools and technology
Chapter 8: Build a Professional Network

Joining professional organizations and attending conferences
Connecting with other healthcare professionals in your area
Chapter 9: Create a Comprehensive Service Offering

Determining the range of services you will provide
Developing packages or programs tailored to different client needs
Chapter 10: Establish Pricing and Payment Policies

Setting competitive pricing for your services
Determining payment methods and policies
Chapter 11: Develop Marketing Strategies

Creating a website to showcase your services and expertise
Utilizing social media platforms to reach potential clients
Chapter 12: Create Compelling Content

Writing informative blog posts and articles
Creating engaging social media content
Chapter 13: Build Relationships with Referral Sources

Connecting with doctors, dietitians, and other healthcare professionals
Building mutually beneficial referral partnerships
Chapter 14: Offer Free Workshops and Webinars

Providing valuable educational resources to attract potential clients
Hosting workshops and webinars on relevant nutrition topics
Chapter 15: Attend Health and Wellness Events

Participating in local health fairs and community events
Networking with potential clients and business partners
Chapter 16: Provide Exceptional Customer Service

Ensuring prompt and responsive communication with clients
Going above and beyond to meet their needs
Chapter 17: Utilize Client Testimonials and Case Studies

Collecting testimonials from satisfied clients
Sharing success stories and case studies to demonstrate your expertise
Chapter 18: Stay Updated with the Latest Research and Trends

Continuing education and staying abreast of new developments
Incorporating evidence-based practices into your consultations
Chapter 19: Implement Effective Client Tracking and Monitoring

Using software or tools to track client progress
Providing regular feedback and adjusting plans as needed
Chapter 20: Expand Your Reach through Online Services

Offering virtual consultations and online programs
Reaching clients beyond your local area
Chapter 21: Collaborate with Other Professionals

Partnering with fitness trainers, therapists, or wellness coaches
Providing a holistic approach to client wellness
Chapter 22: Continuously Market Your Business

Regularly updating your website and social media platforms
Exploring advertising options to expand your reach
Chapter 23: Seek Client Feedback and Adjust Accordingly

Conducting client satisfaction surveys
Implementing improvements based on feedback
Chapter 24: Consider Adding Additional Revenue Streams

Developing e-books, online courses, or other digital products
Exploring speaking engagements or corporate wellness programs
Chapter 25: Evaluate and Grow Your Business

Regularly assessing your business performance and profitability
Identifying opportunities for growth and expansion

Chapter 1: Introduction to Starting a Nutrition Consulting Business

In today's health-conscious society, the demand for nutrition consulting services has been steadily increasing. People are becoming more aware of the impact of their dietary choices on their overall well-being, leading to a surge in the need for professional guidance. Starting a nutrition consulting business allows you to capitalize on this growing demand while helping individuals achieve their health and wellness goals.

The benefits of starting your own nutrition consulting business are numerous. Firstly, it offers you the opportunity to turn your passion for nutrition into a rewarding career. You have the freedom to work with clients of your choosing and tailor your services to their specific needs. Additionally, as a nutrition consultant, you play a vital role in improving people's lives by providing them with evidence-based dietary advice and helping them adopt healthy lifestyle habits.

Chapter 2: Define Your Niche and Target Market

To start a successful nutrition consulting business, it's essential to define your niche and target market. Nutrition is a vast field, and specializing in a particular area allows you to stand out and attract clients who specifically seek your expertise. Consider your interests, background, and additional certifications you may have obtained. Some potential niches could include sports nutrition, pediatric nutrition, weight management, or plant-based diets.

Once you've identified your niche, you need to define your target market. Who are the individuals or groups that can benefit most from your services? For example, if you specialize in sports nutrition, your target market could be athletes, fitness enthusiasts, or sports teams. Understanding your target market's needs, preferences, and challenges will help you tailor your services and marketing efforts to attract the right clients.

Chapter 3: Develop Your Skills and Credentials

To establish credibility and build trust with clients, it's crucial to develop your skills and obtain relevant credentials. A solid educational foundation is essential, so consider pursuing a degree in nutrition, dietetics, or a related field. Additionally, obtaining certifications such as becoming a Registered Dietitian (RD), Certified Nutrition Specialist (CNS), or Certified Nutrition Coach (CNC) can enhance your professional qualifications.

Practical experience is equally important in the nutrition consulting field. Consider gaining experience through internships, volunteering, or working under the guidance of experienced professionals. This hands-on experience will allow you to apply your knowledge, develop your counseling skills, and build a portfolio of successful case studies.

Chapter 4: Create a Business Plan

Developing a comprehensive business plan is a crucial step in starting any business, including a nutrition consulting practice. Your business plan serves as a roadmap, outlining your goals, strategies, and financial projections. It should include:

Executive Summary: A concise overview of your business, its mission, and key objectives.
Services and Target Market: A detailed description of the services you'll offer and the specific market segments you'll target.
Competitive Analysis: An analysis of your competitors, their strengths, weaknesses, and the unique value proposition your business offers.
Marketing and Sales Strategy: A plan for how you'll promote your services, attract clients, and generate revenue.
Operational Plan: Details about how you'll run your business, including office setup, equipment, and any necessary partnerships.
Financial Projections: Projected income, expenses, and cash flow statements to understand the financial viability of your business.
Chapter 5: Establish Your Legal and Financial Structure

To ensure legal compliance and protect your business, you'll need to establish the appropriate legal and financial structure. Consult with a business attorney or accountant to determine the most suitable structure for your business, such as a sole proprietorship, partnership, limited liability company (LLC), or corporation.

Register your business with the appropriate government agencies and obtain any necessary licenses or permits required to operate as a nutrition consultant. This may include registering your business name, obtaining a tax identification number, and fulfilling any local or state regulations specific to your area of practice.

It's also essential to set up a separate business bank account to keep your personal and business finances separate. This will simplify bookkeeping and make it easier to track income and expenses related to your nutrition consulting business.

Chapter 6: Name Your Business and Build a Brand

Choosing a catchy and memorable name for your nutrition consulting business is an important part of building your brand identity. Consider a name that reflects your niche or expertise and is easy for clients to remember and associate with nutrition and wellness.

Once you've selected a name, create a professional logo and design consistent branding materials. Your branding should be aligned with your target market and niche. Use colors, fonts, and imagery that convey a sense of health, trustworthiness, and professionalism.

Chapter 7: Set Up Your Office and Equipment

Decide whether you'll operate your nutrition consulting business from a physical office space or if you'll provide virtual consultations. If you opt for a physical location, choose a space that is convenient for your target market and meets any zoning or regulatory requirements. Ensure your office space is welcoming, comfortable, and conducive to confidential consultations.

Equip your office with the necessary tools and technology to effectively serve your clients. This may include a computer, software for scheduling and client management, educational resources, and measurement tools like body composition analyzers or food scales.

Chapter 8: Build a Professional Network

Building a professional network is essential for the success of your nutrition consulting business. Join professional organizations such as the Academy of Nutrition and Dietetics or local nutrition associations to connect with other professionals in your field. Attend conferences, workshops, and seminars to stay updated on the latest research and network with colleagues.

Networking with other healthcare professionals, such as doctors, dietitians, therapists, or fitness trainers, can also be beneficial. Establishing relationships with these professionals can lead to referrals and collaborative opportunities, expanding your reach and credibility.

Chapter 9: Create a Comprehensive Service Offering

Develop a comprehensive service offering that aligns with your niche and meets the needs of your target market. This may include individualized nutrition counseling sessions, meal planning services, group workshops, or specialized programs tailored to specific health conditions or goals.

Consider offering different packages or tiers of services to accommodate clients with varying budgets and needs. This could range from basic consultations to more extensive programs that include ongoing support, monitoring, and additional resources.

Chapter 10: Establish Pricing and Payment Policies

Determining your pricing structure is a crucial aspect of running a nutrition consulting business. Research the market rates in your area and consider the value you provide, your expertise, and the time commitment involved in each service. Set competitive prices that reflect the quality and uniqueness of your services while remaining attractive to potential clients.

Define your payment policies, including accepted payment methods, cancellation or rescheduling policies, and any upfront fees or retainer requirements. Clearly communicate these policies to clients to avoid any misunderstandings or disputes.

Chapter 11: Develop Marketing Strategies

Marketing is key to attracting clients and growing your nutrition consulting business. Start by creating a professional website that showcases your services, expertise, and testimonials from satisfied clients. Optimize your website for search engines to improve its visibility in online searches.

Utilize social media platforms, such as Instagram, Facebook, or LinkedIn, to share valuable content, engage with your audience, and promote your services. Consider creating a blog where you can share informative articles and nutrition tips to position yourself as an authority in your field.

Chapter 12: Create Compelling Content

Producing compelling and informative content is an effective way to attract potential clients and establish yourself as a trusted nutrition expert. Write blog posts and articles on relevant nutrition topics, providing valuable insights and practical tips for your audience. Incorporate keywords related to your niche to improve search engine optimization.

Create engaging social media content, such as visually appealing images, videos, or infographics that educate and inspire your followers. Encourage audience interaction by responding to comments and questions promptly.

Chapter 13: Build Relationships with Referral Sources

Developing relationships with healthcare professionals who can refer clients to you is an effective strategy for growing your nutrition consulting business. Reach out to doctors, dietitians, therapists, fitness trainers, and wellness centers in your area to introduce yourself and share information about your services. Offer to collaborate on projects or provide educational resources to establish mutually beneficial relationships.

Stay connected with these referral sources by sharing updates on your practice, referring clients back when appropriate, and participating in joint events or workshops.

Chapter 14: Offer Free Workshops and Webinars

Hosting free workshops, webinars, or seminars is an excellent way to showcase your expertise and attract potential clients. Choose engaging and relevant topics that resonate with your target market's interests or concerns. Provide valuable information and practical tips that attendees can implement in their daily lives.

Collect contact information from attendees and follow up with them afterward, offering additional resources or special promotions to encourage them to become paying clients.

Chapter 15: Attend Health and Wellness Events

Participating in health fairs, community events, or wellness expos allows you to connect directly with your target audience. Set up a booth or table to share information about your nutrition consulting services. Offer free resources, such as brochures or recipe cards, that highlight your expertise and promote healthy eating habits.

Network with other exhibitors and attendees to expand your professional network and explore potential collaboration opportunities.

Chapter 16: Provide Exceptional Customer Service

Delivering exceptional customer service is crucial for client satisfaction and building a positive reputation for your nutrition consulting business. Be responsive to client inquiries, whether by phone, email, or through your website. Provide clear communication and set realistic expectations regarding your services and their outcomes.

Listen attentively to your clients' concerns and goals, and tailor your recommendations to their individual needs. Follow up with them regularly to monitor progress, address any challenges, and provide ongoing support.

Chapter 17: Utilize Client Testimonials and Case Studies

Client testimonials and case studies are powerful marketing tools that showcase the effectiveness of your nutrition consulting services. Request feedback from satisfied clients and ask if they would be willing to provide testimonials that highlight their positive experiences and results.

In addition to testimonials, consider creating case studies that detail the progress and outcomes of specific clients. Use anonymized client data to illustrate the effectiveness of your approach and the positive impact of your services.

Chapter 18: Stay Updated with the Latest Research and Trends

Staying informed about the latest research, trends, and developments in the field of nutrition is essential to provide up-to-date and evidence-based advice to your clients. Subscribe to reputable nutrition journals, attend conferences or webinars, and participate in continuing education programs.

Continuously incorporating new knowledge and research into your practice ensures that you provide clients with the most accurate and effective recommendations.

Chapter 19: Implement Effective Client Tracking and Monitoring

Tracking and monitoring client progress is essential for providing personalized and effective nutrition counseling. Use software or tools to keep detailed records of client information, including their goals, dietary habits, and any relevant health conditions. Regularly assess their progress, provide feedback, and make adjustments to their nutrition plans as needed.

Additionally, consider using metrics such as body composition analysis, blood work results, or dietary intake logs to measure and monitor changes over time.

Chapter 20: Expand Your Reach through Online Services

Incorporating online services into your nutrition consulting business allows you to reach clients beyond your local area and increase your revenue potential. Offer virtual consultations through video conferencing platforms, providing the same level of personalized guidance and support as in-person sessions.

You can also develop online programs or courses that provide clients with structured nutrition education and resources. These can be self-paced or include coaching and support from you, depending on your business model.

Chapter 21: Collaborate with Other Professionals

Collaborating with other professionals in the health and wellness industry can expand your reach and offer clients a comprehensive approach to their well-being. Partner with fitness trainers, therapists, wellness coaches, or psychologists to provide a holistic wellness package to clients. This collaborative approach can enhance client outcomes and increase referrals from other professionals.

Chapter 22: Continuously Market Your Business

Marketing is an ongoing process that requires consistent effort to maintain visibility and attract new clients. Regularly update your website with fresh content, such as blog posts or client success stories. Engage with your social media followers by sharing informative posts, answering questions, and running promotional campaigns.

Consider exploring advertising options such as online ads, local publications, or radio spots to reach a wider audience. Monitor the effectiveness of your marketing efforts and adjust strategies as needed.

Chapter 23: Seek Client Feedback and Adjust Accordingly

Client feedback is invaluable for understanding their needs and improving your nutrition consulting services. Implement regular client satisfaction surveys to gather feedback on their experience with your practice. Ask specific questions about the effectiveness of your recommendations, the quality of your communication, and areas for improvement.

Use this feedback to make adjustments and enhancements to your services, communication, or client experience. Showing that you value client input can further strengthen their trust and loyalty.

Chapter 24: Consider Adding Additional Revenue Streams

Diversifying your revenue streams can help increase profitability and expand your business. Consider creating additional products or services that complement your nutrition consulting offerings. This may include developing e-books, meal plans, online courses, or subscription-based programs that provide ongoing support and resources to clients.

Explore opportunities for speaking engagements at conferences, corporate wellness programs, or community events. These can not only generate additional income but also enhance your professional reputation and reach a broader audience.

Chapter 25: Evaluate and Grow Your Business

Regularly evaluating the performance and growth of your nutrition consulting business is crucial for long-term success. Analyze key performance indicators such as client retention rates, revenue growth, and marketing effectiveness. Identify areas of improvement and develop strategies to address any challenges.

Continuously seek opportunities for growth, whether through expanding your services, reaching new target markets, or improving operational efficiency. Set new goals and objectives to keep your business evolving and thriving.


Featured books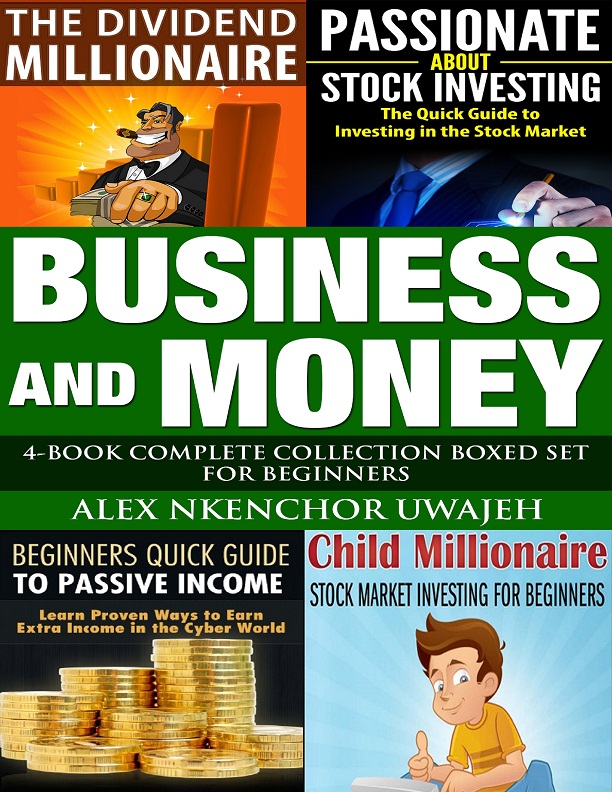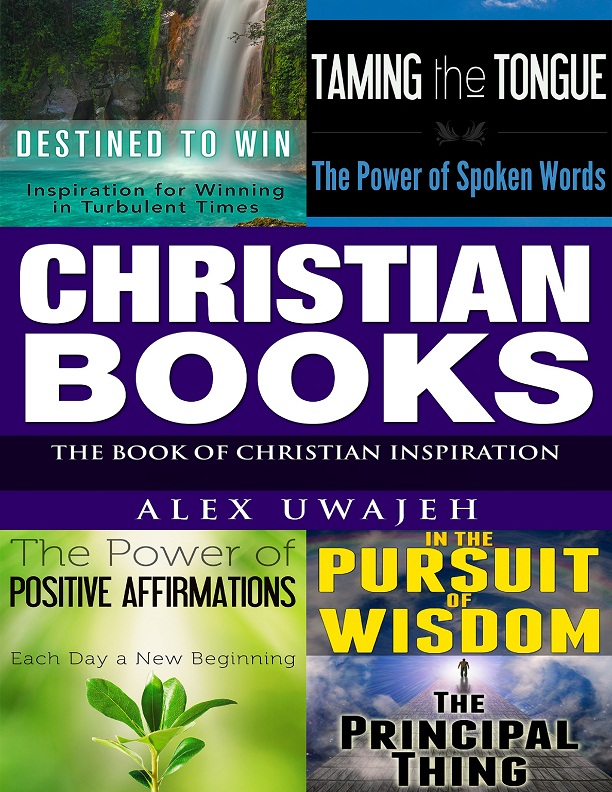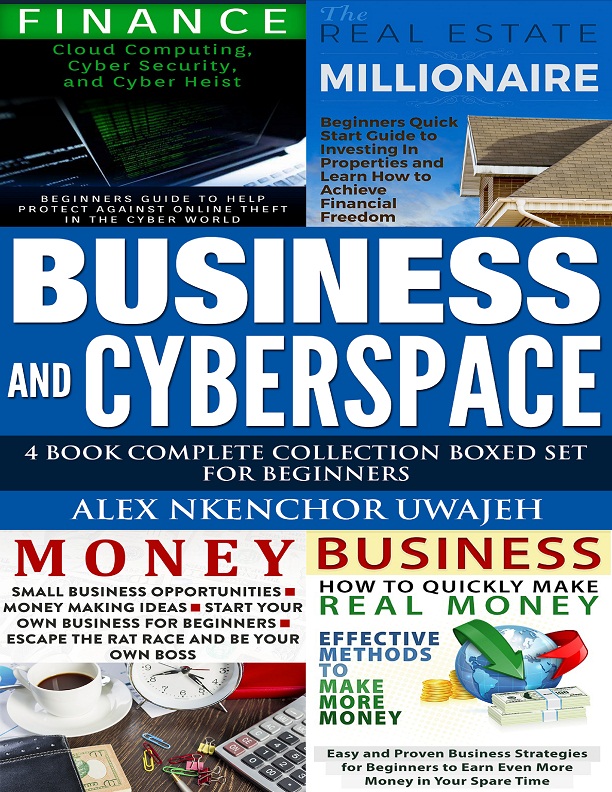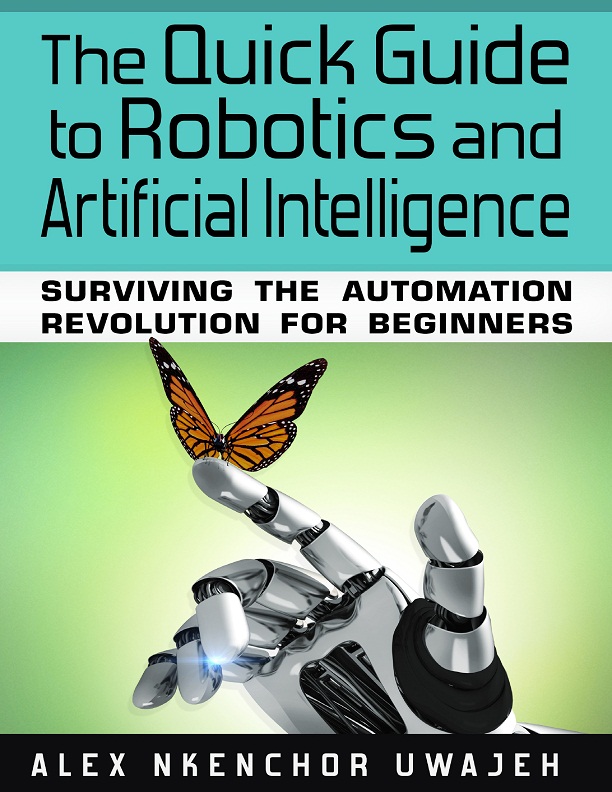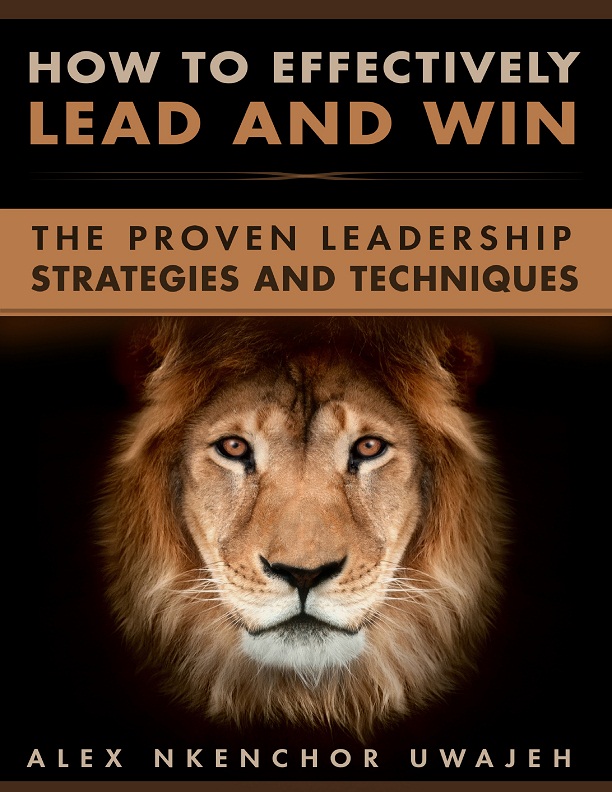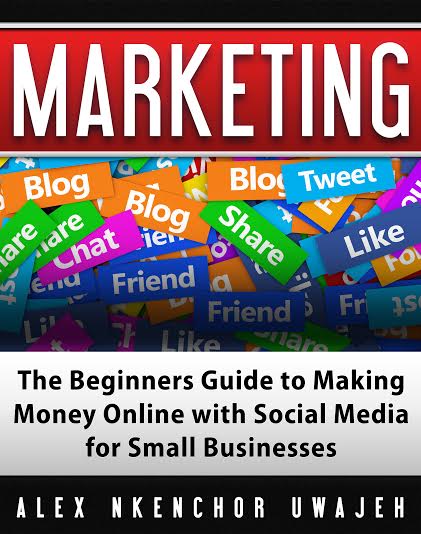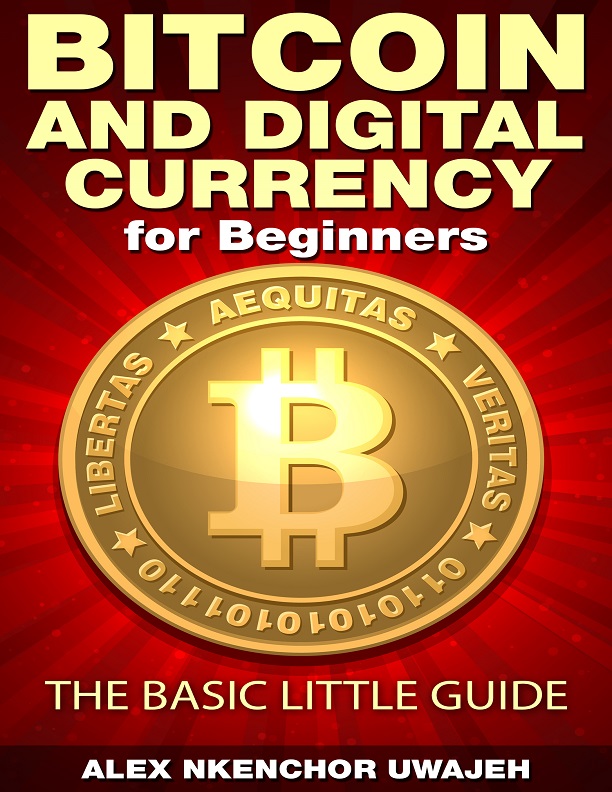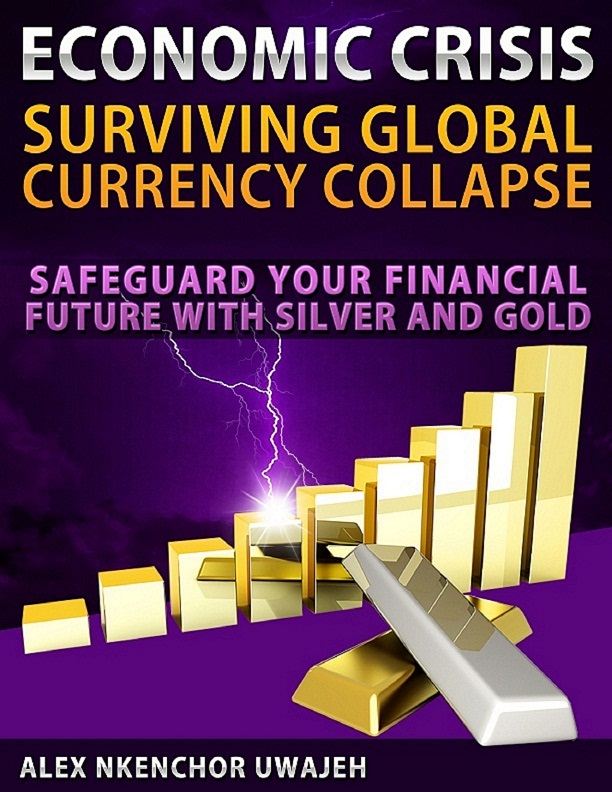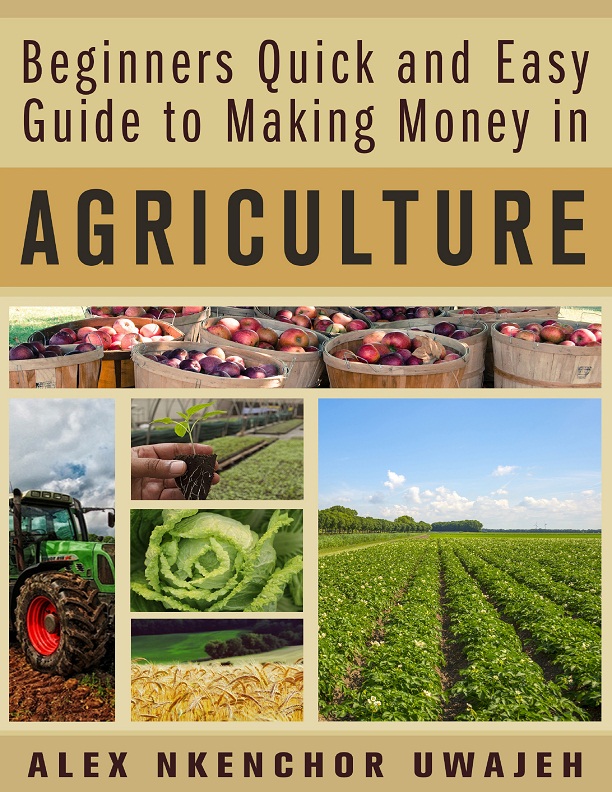 Browse my Google Playstore Books
Want Audible Audio Books? Start Listening Now, 30 Days Free