Helpful Articles




How to Start a Sanitary Pad Manufacturing Business


Chapter 1: Introduction
1.1 Overview of the Sanitary Pad Manufacturing Business
1.2 Importance of Sanitary Pads in Women's Health
1.3 Market Potential and Scope of the Business

Chapter 2: Market Research and Analysis
2.1 Identifying Target Market and Customers
2.2 Competitor Analysis
2.3 Understanding Consumer Preferences and Trends
2.4 Estimating Demand and Growth Potential

Chapter 3: Business Planning
3.1 Defining Business Objectives and Goals
3.2 Formulating a Business Plan
3.3 Financial Planning and Budgeting
3.4 Legal and Regulatory Requirements

Chapter 4: Product Development
4.1 Types of Sanitary Pads
4.2 Selecting Raw Materials and Suppliers
4.3 Designing and Testing Prototypes
4.4 Quality Control and Assurance

Chapter 5: Manufacturing Process
5.1 Machinery and Equipment Required
5.2 Production Line Setup
5.3 Manufacturing Techniques and Processes
5.4 Ensuring Hygiene and Safety Standards

Chapter 6: Supply Chain Management
6.1 Raw Material Procurement and Inventory Management
6.2 Supplier Relationship Management
6.3 Distribution and Logistics

Chapter 7: Branding and Marketing Strategies
7.1 Building a Strong Brand Identity
7.2 Developing a Marketing Plan
7.3 Advertising and Promotional Strategies
7.4 Online and Offline Marketing Channels

Chapter 8: Pricing and Profitability
8.1 Pricing Strategies and Cost Analysis
8.2 Profit Margin Calculation
8.3 Managing Production Costs
8.4 Pricing Competitiveness in the Market

Chapter 9: Sales and Distribution Channels
9.1 Identifying Sales Channels
9.2 Retail Distribution
9.3 Online Sales and E-commerce Platforms
9.4 Collaborating with Retailers and Wholesalers

Chapter 10: Financial Management
10.1 Financial Forecasting and Projections
10.2 Cash Flow Management
10.3 Funding Options and Investment Sources
10.4 Bookkeeping and Accounting Practices

Chapter 11: Human Resources Management
11.1 Identifying Staffing Requirements
11.2 Recruitment and Training
11.3 Employee Safety and Welfare
11.4 Performance Evaluation and Incentives

Chapter 12: Legal and Regulatory Compliance
12.1 Licensing and Permits
12.2 Intellectual Property Protection
12.3 Environmental and Health Regulations
12.4 Safety Standards and Quality Assurance

Chapter 13: Establishing Supplier Relationships
13.1 Evaluating Suppliers
13.2 Negotiating Contracts and Agreements
13.3 Supplier Performance Monitoring
13.4 Supplier Development and Collaboration

Chapter 14: Sustainable and Ethical Manufacturing Practices
14.1 Environmentally Friendly Manufacturing
14.2 Waste Management and Recycling
14.3 Ethical Sourcing and Fair Trade Practices
14.4 Corporate Social Responsibility

Chapter 15: Research and Development
15.1 Innovations in Sanitary Pad Manufacturing
15.2 Continuous Improvement and Product Upgrades
15.3 Customer Feedback and Market Research
15.4 Collaboration with Research Institutions

Chapter 16: International Expansion and Export Opportunities
16.1 Assessing Export Potential
16.2 Regulatory Compliance for International Trade
16.3 Market Entry Strategies
16.4 Developing Global Distribution Networks

Chapter 17: Risk Management
17.1 Identifying and Assessing Risks
17.2 Developing Risk Mitigation Strategies
17.3 Insurance Coverage and Claims Management
17.4 Crisis Management and Business Continuity Planning

Chapter 18: Networking and Collaboration
18.1 Industry Associations and Trade Fairs
18.2 Building Relationships with Key Stakeholders
18.3 Collaborative Partnerships and Alliances
18.4 Knowledge Sharing and Learning Opportunities

Chapter 19: Scaling and Expansion
19.1 Evaluating Growth Opportunities
19.2 Increasing Production Capacity
19.3 Geographic Expansion Strategies
19.4 Diversification into Related Products

Chapter 20: Customer Service and Satisfaction
20.1 Understanding Customer Needs and Expectations
20.2 Developing a Customer Service Strategy
20.3 Handling Customer Feedback and Complaints
20.4 Building Long-term Customer Relationships

Chapter 21: Future Trends and Innovations
21.1 Technological Advancements in Sanitary Pad Manufacturing
21.2 Biodegradable and Eco-friendly Products
21.3 Smart Sanitary Pads and IoT Integration
21.4 Emerging Market Trends and Consumer Behavior

Chapter 22: Case Studies and Success Stories
22.1 Inspiring Stories of Sanitary Pad Manufacturers
22.2 Lessons Learned from Established Brands
22.3 Overcoming Challenges and Achieving Growth
22.4 Motivation for Aspiring Entrepreneurs

Chapter 23: Common Mistakes to Avoid
23.1 Lack of Market Research and Planning
23.2 Poor Quality Control and Assurance
23.3 Inadequate Marketing and Promotion
23.4 Ignoring Customer Feedback and Preferences

Chapter 24: Entrepreneurial Skills and Mindset
24.1 Key Skills for Sanitary Pad Manufacturing Business
24.2 Developing an Entrepreneurial Mindset
24.3 Perseverance and Adaptability
24.4 Continuous Learning and Improvement

Chapter 25: Conclusion and Final Thoughts
25.1 Recap of Key Points Covered
25.2 Encouragement for Prospective Entrepreneurs
25.3 Final Tips for Starting a Successful Sanitary Pad Manufacturing Business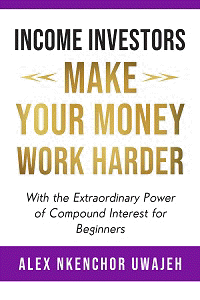 Chapter 1: Introduction

1.1 Overview of the Sanitary Pad Manufacturing Business
The sanitary pad manufacturing business involves the production of essential feminine hygiene products used by women during menstruation. Sanitary pads provide comfort, absorbency, and protection, contributing to women's health and well-being. This chapter provides an overview of the business, highlighting its importance and potential for growth.

1.2 Importance of Sanitary Pads in Women's Health
Sanitary pads play a crucial role in women's health by providing a hygienic solution during menstruation. They absorb menstrual flow, preventing leaks and maintaining cleanliness. Proper use of sanitary pads helps prevent infections and other menstrual health issues. This section explores the significance of sanitary pads and emphasizes the need for high-quality products.

1.3 Market Potential and Scope of the Business
The market potential for sanitary pads is substantial, considering the global population of menstruating women. With increasing awareness of menstrual hygiene, there is a growing demand for safe and effective sanitary products. This section discusses the market size, potential growth, and untapped opportunities in the industry, highlighting the viability of starting a sanitary pad manufacturing business.

Chapter 2: Market Research and Analysis

2.1 Identifying Target Market and Customers
Conducting market research helps identify the target market for your sanitary pad manufacturing business. Analyze demographics, such as age groups, income levels, and geographical locations, to understand customer preferences and needs. This section guides you through market segmentation and helps you tailor your product offerings to specific customer segments.

2.2 Competitor Analysis
Understanding the competitive landscape is crucial for a successful business. Analyze existing sanitary pad manufacturers, their product range, pricing strategies, distribution channels, and market share. Identifying your strengths and differentiating factors will allow you to position your business effectively and attract customers.

2.3 Understanding Consumer Preferences and Trends
Staying updated with consumer preferences and emerging trends is essential to meet evolving market demands. Conduct surveys, focus groups, or analyze online platforms to gain insights into consumer preferences regarding product features, packaging, sustainability, and branding. This section highlights the importance of consumer-centric strategies for sustainable business growth.

2.4 Estimating Demand and Growth Potential
Estimating the demand for sanitary pads helps determine production capacity and plan accordingly. Analyze historical data, industry reports, and consumer surveys to forecast future demand. Assess growth potential by considering factors such as population growth, increasing awareness, and disposable income. This information enables you to make informed decisions regarding production scale and expansion.

Chapter 3: Business Planning

3.1 Defining Business Objectives and Goals
Clearly define your business objectives and set measurable goals. Determine your mission, vision, and values, and align them with the target market's needs. Establishing SMART (Specific, Measurable, Achievable, Relevant, Time-bound) goals will guide your business strategy and provide a roadmap for success.

3.2 Formulating a Business Plan
A comprehensive business plan serves as a blueprint for your sanitary pad manufacturing business. It outlines your company's structure, market analysis, marketing and sales strategies, operational processes, financial projections, and more. This section delves into the essential components of a business plan and offers guidance on creating an effective one.

3.3 Financial Planning and Budgeting
Financial planning is crucial to ensure the viability and profitability of your business. Prepare a detailed financial plan that includes initial investment requirements, production costs, overhead expenses, pricing strategies, revenue projections, and break-even analysis. Proper budgeting helps you allocate resources efficiently and manage cash flow effectively.

3.4 Legal and Regulatory Requirements
Complying with legal and regulatory requirements is essential to operate a sanitary pad manufacturing business. Research the local, state, and national regulations regarding manufacturing, labeling, packaging, quality control, and environmental standards. This section provides guidance on obtaining licenses, permits, and certifications necessary for your business's smooth operation.

Chapter 4: Product Development

4.1 Types of Sanitary Pads
There are various types of sanitary pads available in the market, including regular pads, ultra-thin pads, overnight pads, panty liners, and organic/natural pads. Understand the characteristics and benefits of each type to determine your product range. This section explores the different types of sanitary pads, their features, and customer preferences.

4.2 Selecting Raw Materials and Suppliers
Choosing high-quality raw materials is crucial to produce sanitary pads that meet customer expectations. Research and identify reliable suppliers for materials such as absorbent core, top sheet, back sheet, adhesive, and packaging materials. Evaluate suppliers based on quality, cost, reliability, and environmental sustainability.

4.3 Designing and Testing Prototypes
Developing prototypes allows you to refine your product design and assess its performance. Collaborate with product designers and engineers to create ergonomic and comfortable sanitary pads. Conduct rigorous testing to ensure that the prototypes meet absorbency standards, leakage prevention, and comfort requirements.

4.4 Quality Control and Assurance
Maintaining high product quality is essential for customer satisfaction and brand reputation. Implement a robust quality control system that monitors the manufacturing process, conducts regular inspections, and tests product samples. Adhere to quality assurance standards to meet regulatory requirements and build trust with customers.

Chapter 5: Manufacturing Process

5.1 Machinery and Equipment Required
Investing in appropriate machinery and equipment is vital for efficient production. Research and select machines that suit your production volume and product specifications. Common machines used in sanitary pad manufacturing include core forming machines, pad sealing machines, packaging machines, and quality testing equipment.

5.2 Production Line Setup
Design an optimized production line layout that ensures smooth workflow and minimizes waste. Allocate space for raw material storage, production machinery, quality control stations, packaging, and finished goods storage. Proper planning and organization of the production line streamline operations and increase productivity.

5.3 Manufacturing Techniques and Processes
Understand the manufacturing techniques and processes involved in sanitary pad production. This includes core formation, top sheet and back sheet attachment, adhesive application, folding, sealing, and packaging. Implement efficient manufacturing processes to ensure consistent product quality and meet production targets.

5.4 Ensuring Hygiene and Safety Standards
Maintaining hygiene and safety standards is critical in sanitary pad manufacturing. Implement strict hygiene protocols to prevent contamination during production. Train employees on proper hygiene practices, provide personal protective equipment, and adhere to safety regulations to ensure a safe working environment.

Chapter 6: Supply Chain Management

6.1 Raw Material Procurement and Inventory Management
Efficient raw material procurement is essential to maintain uninterrupted production. Identify reliable suppliers and negotiate favorable terms. Implement an inventory management system to track raw material stock levels, forecast demand, and optimize procurement. Minimize inventory holding costs while ensuring a consistent supply of raw materials.

6.2 Supplier Relationship Management
Nurturing strong relationships with suppliers is beneficial for your business. Communicate clearly, maintain transparency, and collaborate with suppliers to ensure timely delivery and resolve any issues. Regularly evaluate supplier performance and explore opportunities for cost optimization and mutual growth.

6.3 Distribution and Logistics
Establish an effective distribution network to reach your target market efficiently. Determine the most suitable distribution channels, such as wholesalers, retailers, or direct-to-consumer sales. Develop partnerships with logistics providers to ensure timely and cost-effective transportation of finished goods to various distribution points.

Chapter 7: Branding and Marketing Strategies

7.1 Building a Strong Brand Identity
A strong brand identity sets your sanitary pad manufacturing business apart from competitors. Define your brand values, create a compelling brand story, and design a memorable logo and packaging. Consistently communicate your brand message through all marketing channels to build brand recognition and trust.

7.2 Developing a Marketing Plan
A well-defined marketing plan helps you effectively promote your products and reach your target audience. Identify your target market, analyze their needs and preferences, and develop marketing strategies to create awareness, generate demand, and increase sales. Incorporate various marketing channels such as digital marketing, social media, advertising, public relations, and influencer partnerships.

7.3 Advertising and Promotional Strategies
Implement advertising and promotional campaigns to create brand awareness and attract customers. Utilize print and online media, television, radio, billboards, and social media platforms to reach your target audience. Offer promotional incentives such as discounts, loyalty programs, and product samples to encourage trial and build customer loyalty.

7.4 Online and Offline Marketing Channels
Leverage the power of both online and offline marketing channels to maximize your reach. Create a professional website that showcases your products, features customer testimonials, and facilitates online sales. Utilize social media platforms, content marketing, search engine optimization, and email marketing to engage with your target audience. Additionally, explore offline marketing opportunities through trade shows, exhibitions, and partnerships with retailers.

Chapter 8: Pricing and Profitability

8.1 Pricing Strategies and Cost Analysis
Determining the right pricing strategy is essential for profitability. Conduct a cost analysis to accurately calculate the production cost per unit, including raw materials, labor, overheads, and packaging. Consider market factors, competition, and customer perceptions when setting your prices. Choose from strategies such as cost-based pricing, market-based pricing, or value-based pricing.

8.2 Profit Margin Calculation
Calculate your profit margin by subtracting the production cost per unit from the selling price. Evaluate the profit margin against industry benchmarks to ensure profitability and sustainability. Regularly review and adjust your pricing strategy to maintain competitiveness and profitability in the market.

8.3 Managing Production Costs
Efficient cost management is crucial to maximize profitability. Identify areas where costs can be reduced without compromising quality. Explore options for bulk purchasing, optimizing production processes, reducing waste, and streamlining operations. Regularly review and analyze production costs to identify cost-saving opportunities.

8.4 Pricing Competitiveness in the Market
Pricing competitively is important to gain a market share. Analyze the pricing strategies of your competitors and assess their value proposition. Position your product based on its unique features, quality, and customer benefits. Adjust your pricing strategy accordingly to offer competitive prices while maintaining profitability.

Chapter 9: Sales and Distribution Channels

9.1 Identifying Sales Channels
Selecting the right sales channels ensures efficient product distribution and maximum market coverage. Determine the most suitable channels for your target market, such as wholesalers, retailers, e-commerce platforms, or a combination of these. Understand the advantages and challenges associated with each channel and tailor your sales approach accordingly.

9.2 Retail Distribution
Collaborate with retail stores to distribute your sanitary pads to end consumers. Identify potential retail partners who align with your target market and brand positioning. Develop mutually beneficial partnerships through attractive margins, promotional support, and product training to secure shelf space and increase sales.

9.3 Online Sales and E-commerce Platforms
Capitalizing on the growing trend of online shopping is essential for business growth. Create an e-commerce platform or partner with established online marketplaces to sell your sanitary pads directly to consumers. Optimize your online presence through search engine optimization, user-friendly interfaces, and effective product descriptions to drive online sales.

9.4 Collaborating with Retailers and Wholesalers
Collaboration with retailers and wholesalers helps expand your distribution network and reach a wider customer base. Develop strong relationships with key wholesalers and retailers, offering them attractive margins, incentives, and marketing support. Provide training and support to ensure retailers are well-informed about your products and can effectively promote them to customers.

Chapter 10: Financial Management

10.1 Financial Forecasting and Projections
Accurate financial forecasting and projections are crucial for making informed business decisions. Forecast sales revenue, expenses, and cash flow for the short and long term. Utilize financial models and historical data to project future financial performance. Regularly review and update your financial forecasts to track progress and identify potential financial challenges.

10.2 Cash Flow Management
Effective cash flow management ensures the smooth operation of your business. Monitor cash flow regularly and maintain sufficient working capital to cover operational expenses. Implement strategies to manage accounts receivable, payables, and inventory to optimize cash flow. Consider factors such as seasonality and market demand fluctuations when planning cash flow.

10.3 Funding Options and Investment Sources
Assess your financial needs and explore funding options to start or expand your sanitary pad manufacturing business. Options include self-funding, bank loans, venture capital, crowdfunding, or government grants. Prepare a comprehensive business plan and financial projections to present to potential investors or lenders. Evaluate the terms and conditions of each funding source and choose the most suitable option for your business.

10.4 Bookkeeping and Accounting Practices
Maintain accurate bookkeeping and accounting records to monitor financial transactions and comply with legal and tax requirements. Implement an effective accounting system or utilize accounting software to track income, expenses, and financial statements. Consider hiring a professional accountant or bookkeeper to ensure accurate financial reporting and adherence to regulations.

Chapter 11: Human Resources Management

11.1 Identifying Staffing Requirements
Identify the staffing needs based on the scale of your sanitary pad manufacturing business. Determine the roles and responsibilities required, such as production staff, quality control personnel, administrative staff, and sales representatives. Define the necessary skills and qualifications for each position to recruit the right talent.

11.2 Recruitment and Training
Develop a recruitment strategy to attract qualified candidates. Advertise job vacancies through online job portals, social media, and professional networks. Conduct thorough interviews and assessments to select the best candidates. Provide comprehensive training to new employees to ensure they have the necessary skills to perform their roles effectively.

11.3 Employee Safety and Welfare
Prioritize employee safety and welfare to create a positive work environment. Adhere to occupational health and safety regulations, provide appropriate safety equipment, and conduct regular safety training sessions. Implement employee welfare initiatives such as health insurance, employee assistance programs, and a supportive work culture.

11.4 Performance Evaluation and Incentives
Implement a performance evaluation system to assess employee performance and provide feedback. Set clear performance metrics and goals for each role. Recognize and reward high-performing employees through incentives, bonuses, or career advancement opportunities. Foster a culture of continuous learning and development to enhance employee skills and job satisfaction.

Chapter 12: Legal and Regulatory Compliance

12.1 Licensing and Permits
Research and obtain the necessary licenses and permits required to operate a sanitary pad manufacturing business. This may include business licenses, manufacturing permits, environmental permits, and compliance with product labeling and packaging regulations. Ensure ongoing compliance with local, state, and national regulations to avoid legal complications.

12.2 Intellectual Property Protection
Protect your brand, product designs, and trademarks through intellectual property (IP) rights. File for trademarks and patents to safeguard your unique product features or innovations. Consult with IP lawyers to ensure your business is adequately protected and to enforce your IP rights if necessary.

12.3 Environmental and Health Regulations
Manufacturing sanitary pads involves adhering to environmental and health regulations. Ensure compliance with waste disposal regulations, proper handling of chemicals, and adherence to health and safety standards in the workplace. Implement sustainable practices, such as waste reduction and energy conservation, to minimize your environmental impact.

12.4 Safety Standards and Quality Assurance
Maintaining safety standards and quality assurance is vital to ensure customer satisfaction and regulatory compliance. Adhere to industry-specific quality standards and certifications, such as ISO 9001. Implement rigorous quality control processes to monitor product quality and conduct regular inspections to identify any quality deviations or issues.

Chapter 13: Establishing Supplier Relationships

13.1 Evaluating Suppliers
Evaluate potential suppliers based on their reputation, reliability, quality of products, pricing, and delivery capabilities. Conduct supplier audits, request samples, and assess their manufacturing processes to ensure they meet your quality standards. Maintain open communication channels with suppliers to address any concerns or issues promptly.

13.2 Negotiating Contracts and Agreements
Negotiate favorable terms and conditions with suppliers to establish mutually beneficial relationships. Clearly define expectations, delivery schedules, payment terms, and quality requirements in supplier contracts and agreements. Consider long-term contracts or agreements for key suppliers to ensure a stable supply of raw materials.

13.3 Supplier Performance Monitoring
Regularly monitor supplier performance to ensure they meet your quality, delivery, and cost requirements. Set key performance indicators (KPIs) and conduct periodic performance evaluations. Provide feedback and work collaboratively with suppliers to address any performance issues and drive continuous improvement.

13.4 Supplier Development and Collaboration
Collaborate with suppliers to foster innovation, improve product quality, and optimize costs. Share market insights and collaborate on product development or process improvement initiatives. Develop long-term partnerships with strategic suppliers to strengthen your supply chain and gain a competitive advantage.

Chapter 14: Sustainable and Ethical Manufacturing Practices

14.1 Environmentally Friendly Manufacturing
Implement environmentally friendly practices to minimize the environmental impact of your manufacturing operations. Use eco-friendly raw materials, reduce waste generation, recycle or reuse materials wherever possible, and optimize energy consumption. Consider obtaining eco-certifications to demonstrate your commitment to sustainability.

14.2 Waste Management and Recycling
Develop a comprehensive waste management strategy to minimize waste and promote recycling. Implement proper waste segregation, recycling programs, and waste reduction initiatives. Collaborate with local recycling facilities or organizations to ensure responsible waste disposal and recycling of materials.

14.3 Ethical Sourcing and Fair Trade Practices
Ensure ethical sourcing of raw materials by working with suppliers who adhere to fair trade practices. Consider the social and ethical implications of your supply chain, including fair wages, safe working conditions, and responsible sourcing of materials. Engage in transparent and ethical business practices to build trust with customers and stakeholders.

14.4 Corporate Social Responsibility
Incorporate corporate social responsibility (CSR) initiatives into your business practices. Support social causes related to women's health and empowerment, education, or environmental conservation. Communicate your CSR activities to customers, employees, and stakeholders to create a positive brand image and foster community engagement.

Chapter 15: Research and Development

15.1 Innovations in Sanitary Pad Manufacturing
Stay updated on the latest innovations in sanitary pad manufacturing. Explore advancements in materials, absorbency technologies, comfort features, and sustainability. Collaborate with research institutions, universities, or technology providers to stay at the forefront of innovation and continuously improve your product offerings.

15.2 Continuous Improvement and Product Upgrades
Emphasize continuous improvement in your manufacturing processes and product development. Regularly collect customer feedback and conduct market research to identify areas for improvement. Invest in research and development activities to enhance product performance, comfort, and sustainability. Continuously upgrade your products to meet changing customer needs and preferences.

15.3 Customer Feedback and Market Research
Actively seek customer feedback through surveys, focus groups, or online reviews to understand their preferences, concerns, and suggestions. Use market research techniques to gather insights into market trends, competitor strategies, and emerging customer needs. Incorporate customer feedback and market research findings into your product development and business strategies.

15.4 Collaboration with Research Institutions
Collaborate with research institutions, universities, or scientific organizations to leverage their expertise in sanitary pad manufacturing. Explore partnerships for joint research projects, product testing, or product validation. Such collaborations can provide access to advanced testing facilities, technical knowledge, and new ideas for product innovation.

Chapter 16: International Expansion and Export Opportunities

16.1 Assessing Export Potential
Assess the export potential for your sanitary pad manufacturing business in international markets. Conduct market research to identify countries with a high demand for sanitary pads and favorable market conditions. Evaluate factors such as import regulations, cultural considerations, competition, and logistics to determine viable export opportunities.

16.2 Regulatory Compliance for International Trade
Understand the regulatory requirements for exporting sanitary pads to different countries. Research import regulations, labeling requirements, certification standards, and customs procedures. Ensure compliance with international quality standards and obtain necessary certifications or approvals to export your products.

16.3 Market Entry Strategies
Develop a market entry strategy tailored to each target country. Consider options such as direct exporting, establishing a local distributor or agent, or partnering with international retailers. Evaluate market-specific factors such as consumer preferences, distribution channels, pricing dynamics, and local competition to determine the most effective market entry approach.

16.4 Developing Global Distribution Networks
Build a strong global distribution network to reach international customers effectively. Identify and establish partnerships with distributors or agents who have extensive market knowledge and established networks in the target countries. Collaborate with logistics providers experienced in international shipping and customs clearance to ensure efficient distribution.

Chapter 17: Risk Management

17.1 Identifying and Assessing Risks
Identify potential risks that could impact your sanitary pad manufacturing business. Conduct a comprehensive risk assessment, including risks related to supply chain disruptions, regulatory changes, market volatility, natural disasters, or reputational risks. Understanding the risks allows you to develop strategies to mitigate and manage them effectively.

17.2 Developing Risk Mitigation Strategies
Develop risk mitigation strategies to minimize the impact of identified risks. This may include diversifying suppliers, implementing backup production facilities, or maintaining safety stock levels. Develop contingency plans and establish communication protocols to respond promptly to potential risks or crises.

17.3 Insurance Coverage and Claims Management
Protect your business from unforeseen events by obtaining appropriate insurance coverage. This may include property insurance, product liability insurance, business interruption insurance, and employer's liability insurance. Understand the coverage and exclusions of your insurance policies and establish effective claims management procedures.

17.4 Crisis Management and Business Continuity Planning
Prepare a comprehensive crisis management and business continuity plan to respond effectively to emergencies. This includes procedures for handling product recalls, supply chain disruptions, or public relations crises. Develop communication protocols, designate crisis management teams, and conduct regular drills to ensure readiness in case of a crisis.

Chapter 18: Networking and Collaboration

18.1 Industry Associations and Trade Fairs
Join industry associations or organizations related to sanitary pad manufacturing. Participate in industry events, conferences, and trade fairs to network with industry experts, suppliers, and potential customers. Stay updated on industry trends, best practices, and new opportunities through these networking platforms.

18.2 Building Relationships with Key Stakeholders
Establish strong relationships with key stakeholders such as suppliers, retailers, distributors, and regulatory authorities. Engage in open and transparent communication, understand their needs and expectations, and collaborate to drive mutual growth. Building positive relationships fosters trust, loyalty, and long-term partnerships.

18.3 Collaborative Partnerships and Alliances
Explore collaborative partnerships and alliances to enhance your business capabilities and market reach. This may include collaborations with complementary businesses, research institutions, or nonprofit organizations. Collaborate on product development, marketing initiatives, or sustainability projects to leverage synergies and create value for both parties.

18.4 Knowledge Sharing and Learning Opportunities
Participate in knowledge-sharing activities and seek continuous learning opportunities. Attend seminars, workshops, or webinars related to sanitary pad manufacturing, entrepreneurship, or industry-specific topics. Engage in knowledge-sharing platforms, online forums, or mentorship programs to exchange ideas and gain insights from experienced professionals.

Chapter 19: Scaling and Expansion

19.1 Evaluating Growth Opportunities
Assess growth opportunities for your sanitary pad manufacturing business. Analyze market trends, customer demands, and competitive landscapes to identify potential areas for expansion. Consider geographic expansion, diversification of product offerings, or entering new market segments to drive growth.

19.2 Increasing Production Capacity
If there is a demand for increased production capacity, evaluate options to expand your manufacturing capabilities. This may involve investing in additional machinery, optimizing production processes, or establishing new production facilities. Ensure that the expansion aligns with your business objectives, market demand, and financial capabilities.

19.3 Geographic Expansion Strategies
Consider expanding your market reach by targeting new geographical regions. Conduct market research to identify countries or regions with untapped potential for sanitary pad products. Adapt your marketing strategies, distribution networks, and product positioning to cater to the specific needs and preferences of the new target market.

19.4 Diversification into Related Products
Explore opportunities to diversify your product portfolio by offering related hygiene products or complementary items. This may include expanding into products such as panty liners, menstrual cups, intimate washes, or other feminine hygiene products. Conduct market research and assess consumer demand to ensure the viability of product diversification.

Chapter 20: Customer Service and Satisfaction

20.1 Understanding Customer Needs and Expectations
Understand your customers' needs, preferences, and expectations regarding sanitary pads. Conduct surveys, collect feedback, and engage with customers to gain insights into their experiences and requirements. Use this information to continuously improve your products, customer service, and overall customer experience.

20.2 Developing a Customer Service Strategy
Develop a customer service strategy that focuses on customer satisfaction and retention. Train your customer service team to handle inquiries, complaints, and provide prompt and effective support. Implement systems for tracking and resolving customer issues to ensure a positive customer experience.

20.3 Handling Customer Feedback and Complaints
Actively listen to customer feedback and address complaints promptly and empathetically. Establish effective channels for customers to provide feedback, such as online platforms, social media, or dedicated customer service hotlines. Use customer feedback as an opportunity to improve your products, processes, and customer service.

20.4 Building Long-term Customer Relationships
Focus on building long-term relationships with customers through personalized interactions and loyalty programs. Implement customer retention strategies, such as exclusive offers, rewards programs, or subscription models. Engage with customers through newsletters, educational content, and social media to stay connected and foster brand loyalty.

Chapter 21: Future Trends and Innovations

21.1 Technological Advancements in Sanitary Pad Manufacturing
Stay updated on technological advancements in sanitary pad manufacturing. Explore innovations in materials, production processes, and automation technologies. Embrace digitalization and industry 4.0 practices to enhance efficiency, quality, and sustainability in your manufacturing operations.

21.2 Biodegradable and Eco-friendly Products
With increasing environmental consciousness, there is a growing demand for biodegradable and eco-friendly sanitary products. Explore opportunities to develop and promote biodegradable or reusable sanitary pads. Research sustainable materials, production techniques, and packaging options to align with eco-friendly consumer preferences.

21.3 Smart Sanitary Pads and IoT Integration
Technological advancements have led to the development of smart sanitary pads. These pads incorporate sensors or IoT (Internet of Things) technology to monitor menstrual flow, temperature, or pH levels. Stay updated on these innovations and assess the market potential for smart sanitary pads in your target market.

21.4 Emerging Market Trends and Consumer Behavior
Monitor emerging market trends and changes in consumer behavior to adapt your business strategies. Stay updated on topics such as period poverty, menstrual equity, or inclusivity in menstrual health. Consider addressing these societal concerns through initiatives or product offerings that cater to underserved markets.

Chapter 22: Case Studies and Success Stories

22.1 Inspiring Stories of Sanitary Pad Manufacturers
Explore inspiring stories of successful sanitary pad manufacturers. Learn from their experiences, challenges faced, and strategies implemented. Understand the key factors that contributed to their success and adapt relevant learnings to your own business.

22.2 Lessons Learned from Established Brands
Study established sanitary pad brands and their market strategies. Analyze their branding, marketing campaigns, product innovations, and customer engagement tactics. Identify key lessons that can be applied to your own business to enhance competitiveness and growth.

22.3 Overcoming Challenges and Achieving Growth
Examine case studies of sanitary pad manufacturers who overcame challenges to achieve growth. Understand the obstacles they faced, such as market saturation, regulatory hurdles, or competition, and learn how they overcame these challenges. Apply these insights to navigate potential challenges in your own business journey.

22.4 Motivation for Aspiring Entrepreneurs
Reading success stories of sanitary pad manufacturers can serve as motivation for aspiring entrepreneurs. Learn from the experiences of others who have successfully entered the industry. Let their achievements inspire and guide you on your entrepreneurial journey.

Chapter 23: Common Mistakes to Avoid

23.1 Lack of Market Research and Planning
Failure to conduct thorough market research and develop a comprehensive business plan can hinder the success of your sanitary pad manufacturing business. Avoid this mistake by investing time and effort in understanding the market, target audience, and competitors before launching your business.

23.2 Poor Quality Control and Assurance
Neglecting quality control measures can lead to dissatisfied customers and damage your brand reputation. Implement strict quality control processes, adhere to industry standards, and conduct regular product inspections to ensure consistent product quality.

23.3 Inadequate Marketing and Promotion
Insufficient marketing and promotion efforts can limit your business's visibility and hinder sales. Allocate sufficient resources and develop effective marketing strategies to create awareness, engage with customers, and drive sales. Embrace both traditional and digital marketing channels to reach your target audience effectively.

23.4 Ignoring Customer Feedback and Preferences
Neglecting customer feedback and failing to address their preferences can result in loss of customers. Actively listen to customer feedback, engage with them, and make necessary improvements to meet their needs. Continuously adapt your products and services based on customer insights to stay competitive in the market.

Chapter 24: Entrepreneurial Skills and Mindset

24.1 Key Skills for Sanitary Pad Manufacturing Business
Develop essential entrepreneurial skills required for running a successful sanitary pad manufacturing business. These skills include leadership, strategic thinking, problem-solving, decision-making, communication, and financial management. Continuously develop and enhance these skills to drive business growth.

24.2 Developing an Entrepreneurial Mindset
Cultivate an entrepreneurial mindset characterized by resilience, adaptability, creativity, and a willingness to take calculated risks. Embrace challenges as learning opportunities and maintain a positive outlook. Stay motivated, seek continuous learning, and surround yourself with a supportive network of mentors and like-minded individuals.

24.3 Perseverance and Adaptability
Starting and growing a business requires perseverance and adaptability. Anticipate challenges, be prepared to face setbacks, and persevere through difficult times. Remain adaptable and open to change as you navigate the dynamic business landscape. Embrace a growth mindset and continuously learn from your experiences.

24.4 Continuous Learning and Improvement
Commit to lifelong learning and professional development. Stay updated on industry trends, technological advancements, and best practices in sanitary pad manufacturing. Attend workshops, seminars, or pursue relevant certifications to enhance your knowledge and skills. Embrace a culture of continuous improvement to drive innovation and business growth.

Chapter 25: Conclusion and Final Thoughts

25.1 Recap of Key Points Covered
Recapitulate the key points covered throughout the article, including the importance of market research, product development, branding, financial management, and customer satisfaction. Highlight the significance of continuous learning, adaptability, and a customer-centric approach for success in the sanitary pad manufacturing business.

25.2 Encouragement for Prospective Entrepreneurs
Encourage prospective entrepreneurs to pursue their dreams of starting a sanitary pad manufacturing business. Emphasize the potential for growth, the importance of a strong business plan, and the need for perseverance. Provide resources and support to help them navigate the challenges and build a successful and socially impactful business.

25.3 Final Tips for Starting a Successful Sanitary Pad Manufacturing Business
Offer final tips and advice for starting a successful sanitary pad manufacturing business. This may include recommendations such as building strong relationships with suppliers and stakeholders, staying updated on industry trends, prioritizing quality control and customer satisfaction, and embracing innovation and sustainability.


Featured books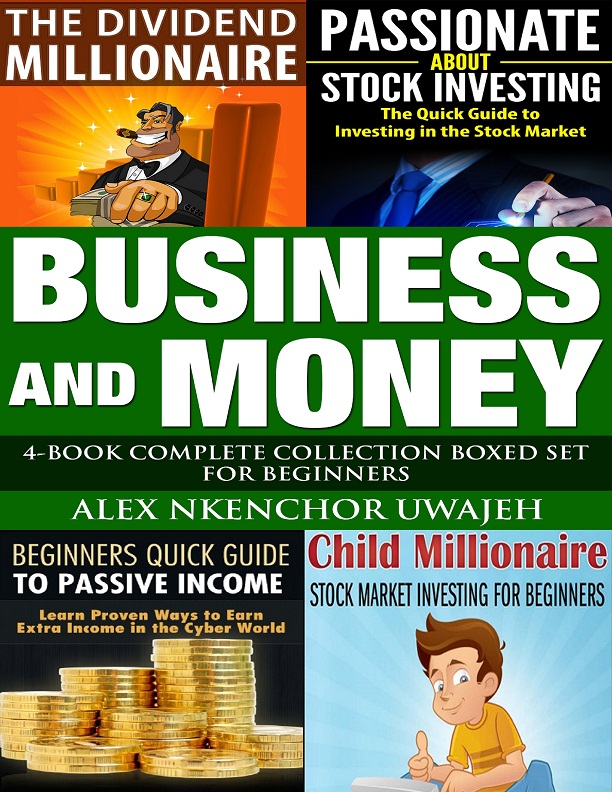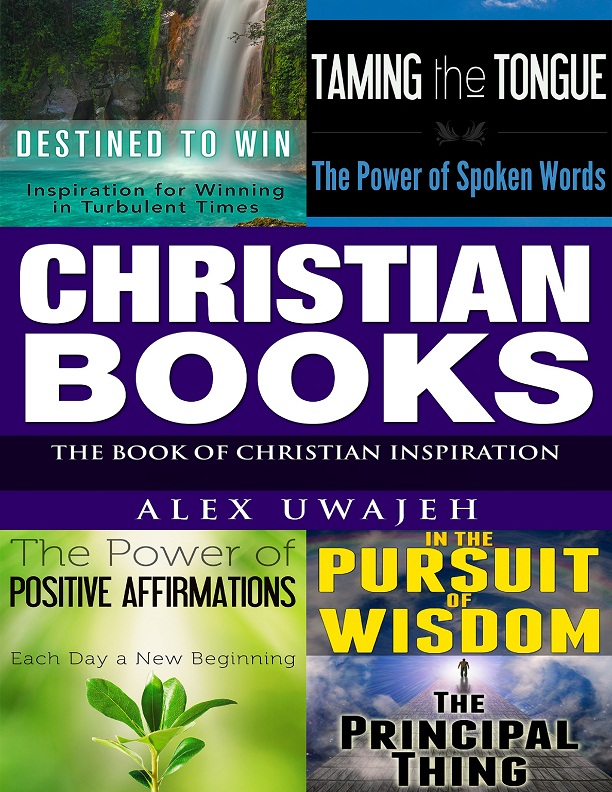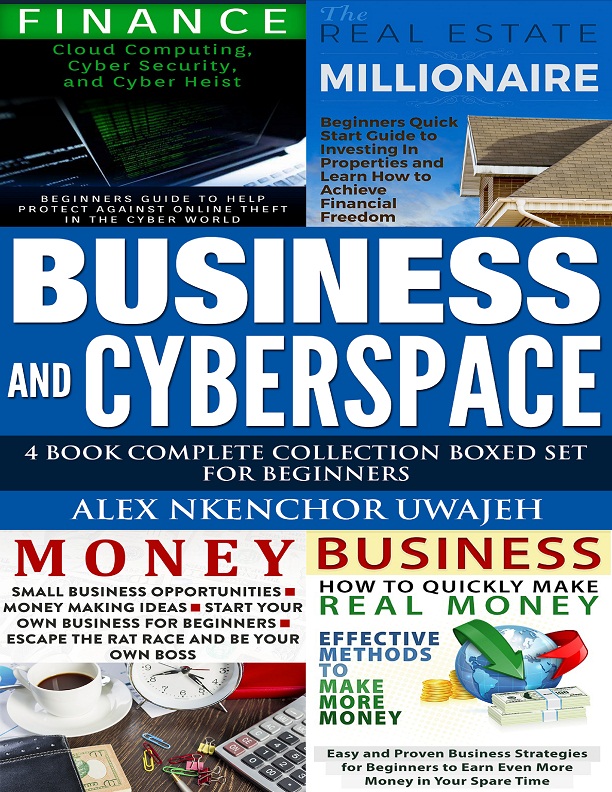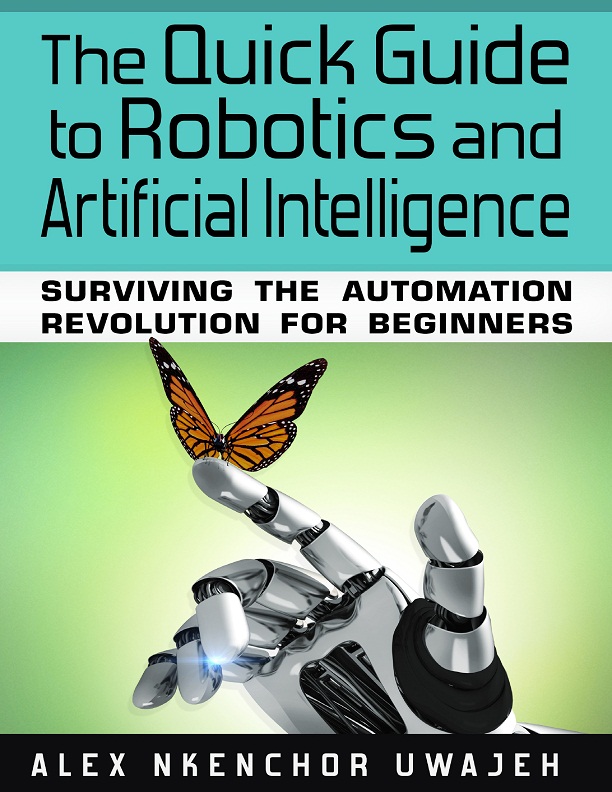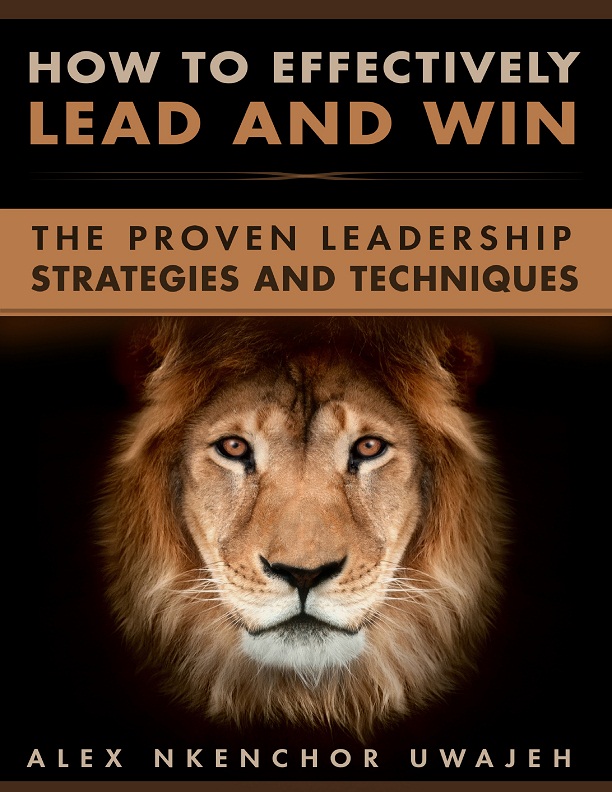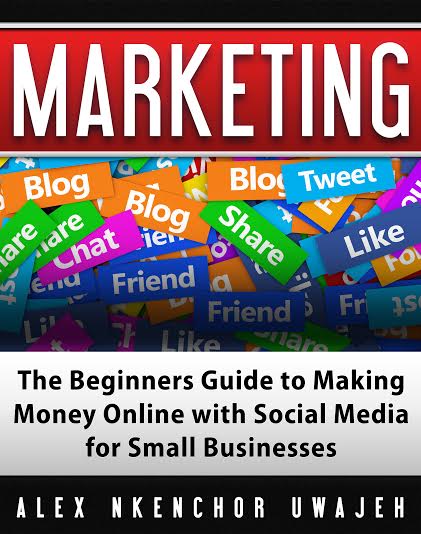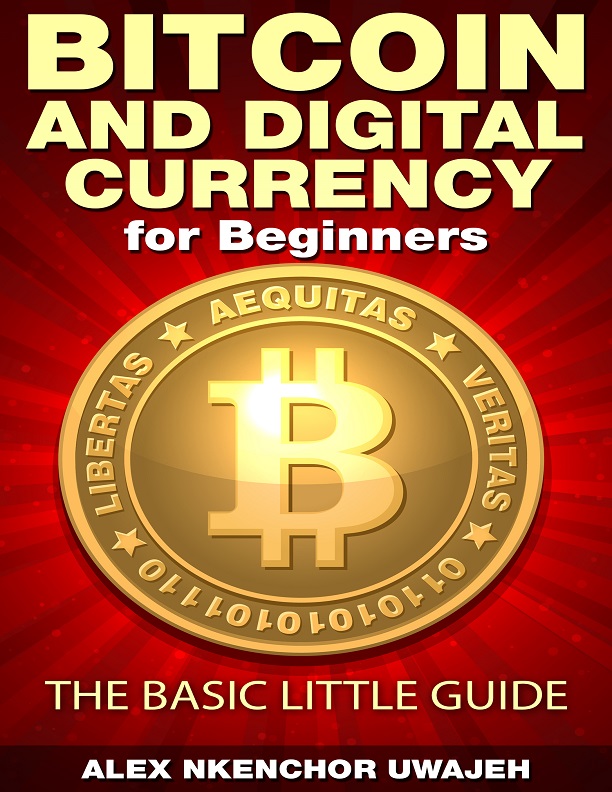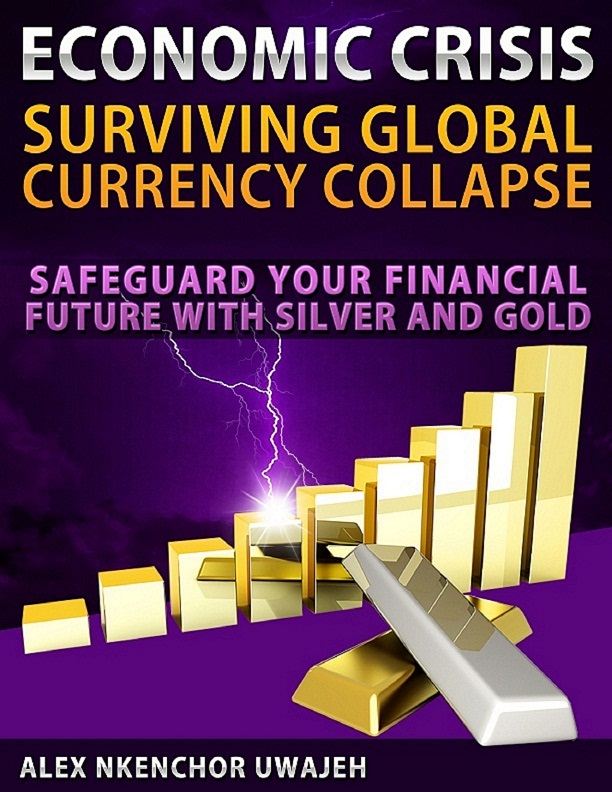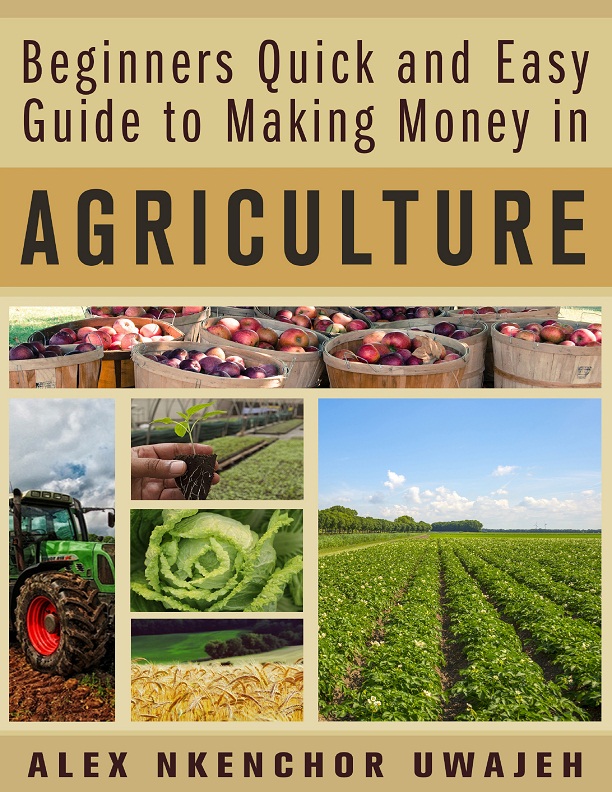 Browse my Google Playstore Books
Want Audible Audio Books? Start Listening Now, 30 Days Free