Helpful Articles






How to Start a Sneaker Store Business: A Comprehensive Guide


Chapter 1: Introduction to the Sneaker Industry
1.1 Understanding the Sneaker Market
1.2 Identifying Target Audience and Niche

Chapter 2: Conducting Market Research
2.1 Analyzing Competitors
2.2 Assessing Local Demand and Trends
2.3 Identifying Potential Suppliers

Chapter 3: Developing a Business Plan
3.1 Defining Your Unique Selling Proposition (USP)
3.2 Setting Realistic Goals and Objectives
3.3 Creating a Financial Plan and Budget

Chapter 4: Legal and Administrative Considerations
4.1 Choosing a Business Structure
4.2 Registering Your Business
4.3 Understanding Licensing and Permits

Chapter 5: Securing Funding for Your Sneaker Store
5.1 Personal Financing Options
5.2 Seeking Investors or Partners
5.3 Exploring Small Business Loans

Chapter 6: Selecting the Perfect Location
6.1 Factors to Consider When Choosing a Location
6.2 Evaluating Lease and Rental Options
6.3 Analyzing Foot Traffic and Accessibility

Chapter 7: Creating a Brand Identity
7.1 Crafting a Unique Brand Name and Logo
7.2 Establishing a Memorable Store Design
7.3 Developing a Consistent Brand Voice

Chapter 8: Sourcing Sneakers and Inventory Management
8.1 Building Relationships with Suppliers
8.2 Assessing Quality and Authenticity
8.3 Implementing an Effective Inventory Management System

Chapter 9: Setting Up Store Operations
9.1 Hiring and Training Staff
9.2 Creating Standard Operating Procedures
9.3 Implementing Point of Sale (POS) Systems

Chapter 10: Marketing and Promotion Strategies
10.1 Developing a Comprehensive Marketing Plan
10.2 Leveraging Social Media Platforms
10.3 Collaborating with Influencers and Sneakerheads

Chapter 11: Launching Your Sneaker Store
11.1 Planning a Grand Opening Event
11.2 Hosting Sneaker Releases and Special Events
11.3 Engaging with Customers and Collecting Feedback

Chapter 12: Providing Exceptional Customer Service
12.1 Building Customer Relationships
12.2 Offering Personalized Shopping Experiences
12.3 Handling Returns and Complaints

Chapter 13: Expanding Your Sneaker Store Business
13.1 Assessing Growth Opportunities
13.2 Opening Additional Locations
13.3 Exploring E-commerce and Online Sales

Chapter 14: Establishing Partnerships and Collaborations
14.1 Collaborating with Local Artists and Designers
14.2 Partnering with Sports Teams or Organizations
14.3 Engaging in Community Events and Sponsorships

Chapter 15: Staying on Top of Sneaker Trends
15.1 Monitoring Industry Trends and Releases
15.2 Attending Trade Shows and Sneaker Conventions
15.3 Networking with Sneaker Enthusiasts and Collectors

Chapter 16: Managing Finances and Inventory
16.1 Tracking Sales and Expenses
16.2 Conducting Regular Inventory Audits
16.3 Implementing Profitable Pricing Strategies

Chapter 17: Embracing Online Sales and E-commerce
17.1 Building an E-commerce Website
17.2 Optimizing Online Product Listings
17.3 Developing Effective Digital Marketing Strategies

Chapter 18: Harnessing the Power of Social Media
18.1 Building a Strong Social Media Presence
18.2 Running Engaging Contests and Giveaways
18.3 Utilizing Influencer Marketing

Chapter 19: Adapting to Changing Consumer Preferences
19.1 Monitoring Consumer Insights and Behaviors
19.2 Offering Sustainable and Ethical Options
19.3 Expanding Product Range and Exclusive Releases

Chapter 20: Implementing Effective Customer Retention Strategies
20.1 Creating Loyalty Programs and Rewards
20.2 Sending Personalized Email Campaigns
20.3 Organizing Exclusive Sneaker Events for VIP Customers

Chapter 21: Managing Inventory and Supply Chain
21.1 Optimizing Stock Levels and Reordering
21.2 Exploring Dropshipping and Consignment
21.3 Negotiating with Suppliers for Better Deals

Chapter 22: Embracing Technological Advancements
22.1 Utilizing Artificial Intelligence (AI) for Inventory Management
22.2 Implementing Augmented Reality (AR) for Virtual Try-Ons
22.3 Exploring Blockchain for Authenticity Verification

Chapter 23: Enhancing In-Store Experience
23.1 Creating Engaging Visual Merchandising Displays
23.2 Hosting Sneaker Customization Workshops
23.3 Offering Sneaker Cleaning and Restoration Services

Chapter 24: Keeping Up with Industry Regulations
24.1 Staying Compliant with Consumer Protection Laws
24.2 Understanding Import and Export Regulations
24.3 Implementing Data Privacy and Security Measures

Chapter 25: Continuously Evolving and Innovating
25.1 Learning from Customer Feedback and Reviews
25.2 Experimenting with New Sneaker Styles and Brands
25.3 Adapting to Market Changes and Embracing Innovation

Conclusion: Building a Successful Sneaker Store Business

Starting a sneaker store business can be a thrilling venture for sneaker enthusiasts and entrepreneurs alike. By following this comprehensive guide, you'll gain valuable insights into every aspect of launching and running a successful sneaker store. Remember, perseverance, dedication, and a genuine passion for sneakers will be key factors in achieving long-term success in this dynamic industry. Good luck!

Chapter 1: Introduction to the Sneaker Industry

1.1 Understanding the Sneaker Market
The sneaker industry has experienced remarkable growth over the years, becoming a multi-billion dollar global market. Understanding the dynamics of this market is crucial for starting a successful sneaker store. Analyze market trends, including consumer preferences, popular brands, and emerging styles. Stay updated with industry news, collaborations, and limited-edition releases to identify opportunities and make informed business decisions.

1.2 Identifying Target Audience and Niche
Define your target audience based on demographics, lifestyle, and preferences. Consider different segments such as athletes, sneaker enthusiasts, collectors, or fashion-conscious consumers. Identifying a specific niche can help differentiate your store and cater to a specific customer base, such as vintage sneakers, limited editions, or sustainable footwear.

Chapter 2: Conducting Market Research

2.1 Analyzing Competitors
Thoroughly research existing sneaker stores, both local and online, to understand their product offerings, pricing strategies, customer experience, and marketing tactics. Identify gaps or areas for improvement that you can capitalize on. Differentiate your store by offering unique products, exceptional customer service, or specialized expertise.

2.2 Assessing Local Demand and Trends
Study the local market to understand the demand for sneakers in your area. Analyze factors such as population demographics, income levels, and cultural influences that may impact sneaker consumption. Consider local events, sports teams, and cultural trends that can influence consumer preferences and purchasing habits.

2.3 Identifying Potential Suppliers
Research and establish relationships with reputable suppliers, including shoe manufacturers, distributors, and wholesalers. Ensure they can provide a diverse range of sneaker brands and styles. Assess their reliability, authenticity guarantees, and terms for obtaining desirable or exclusive releases.

Chapter 3: Developing a Business Plan

3.1 Defining Your Unique Selling Proposition (USP)
Identify your store's USP, which sets you apart from competitors. It could be offering rare collectibles, a wide range of sneaker sizes, personalized services, or a curated selection tailored to specific demographics. Clearly articulate your USP to attract customers and build brand loyalty.

3.2 Setting Realistic Goals and Objectives
Establish short-term and long-term goals for your sneaker store, such as sales targets, customer acquisition, and market share. Break down these goals into specific objectives and develop actionable strategies to achieve them. Regularly evaluate your progress and adjust strategies as needed.

3.3 Creating a Financial Plan and Budget
Develop a comprehensive financial plan that includes startup costs, ongoing expenses, and projected revenue. Consider costs such as store rent, inventory, employee salaries, marketing, and utilities. Create a budget that aligns with your financial goals and allows for contingencies. Explore potential funding options, such as personal savings, loans, or investors.

Chapter 4: Legal and Administrative Considerations

4.1 Choosing a Business Structure
Select a suitable legal structure for your sneaker store, such as a sole proprietorship, partnership, limited liability company (LLC), or corporation. Consult with a lawyer or accountant to understand the legal implications, tax obligations, and personal liability associated with each structure.

4.2 Registering Your Business
Register your business name with the appropriate local or national authorities. Obtain the necessary licenses and permits required to operate a retail store, including a business license, sales tax permit, and any specific permits related to sneaker sales or imports.

4.3 Understanding Licensing and Permits
Research and comply with intellectual property laws to avoid selling counterfeit products. Understand trademark and copyright regulations for sneaker brands. Adhere to local regulations related to consumer safety, labeling requirements, and environmental standards.

Chapter 5: Securing Funding for Your Sneaker Store

5.1 Personal Financing Options
Consider using personal savings or obtaining loans from family and friends as initial funding sources. Assess your personal financial situation and determine how much capital you can contribute to the business. Keep in mind the risks and potential strains on personal relationships when borrowing from individuals close to you.

5.2 Seeking Investors or Partners
Pitch your business plan and financial projections to potential investors or partners who share your vision for the sneaker store. They can provide capital, industry expertise, and networking opportunities. Develop a solid business case to demonstrate the potential return on investment.

5.3 Exploring Small Business Loans
Investigate small business loans offered by banks or financial institutions. Prepare a detailed business plan, financial statements, and collateral options to present to lenders. Research government programs or grants that may provide financial support to small businesses in the retail sector.

Chapter 6: Selecting the Perfect Location

6.1 Factors to Consider When Choosing a Location
Evaluate various factors when selecting a location for your sneaker store. Consider foot traffic, nearby businesses, parking availability, accessibility to your target audience, and the local competition. A location near shopping centers, sports facilities, or trendy neighborhoods can attract potential customers.

6.2 Evaluating Lease and Rental Options
Research commercial real estate options and negotiate favorable lease or rental terms. Analyze the lease duration, rental costs, maintenance responsibilities, and any restrictions on signage or modifications. Consult a real estate professional or lawyer to review the terms before signing the lease agreement.

6.3 Analyzing Foot Traffic and Accessibility
Assess the foot traffic patterns in potential locations by observing pedestrian flow and nearby businesses. Ensure your store is easily accessible, with sufficient parking or proximity to public transportation. Consider the demographics of the surrounding area to align with your target audience.

Chapter 7: Creating a Brand Identity

7.1 Crafting a Unique Brand Name and Logo
Develop a compelling brand name that reflects your store's values, target audience, and niche. Design a distinctive logo that resonates with your customers and can be easily recognized. Ensure consistency in your branding across all touchpoints, including signage, packaging, and online presence.

7.2 Establishing a Memorable Store Design
Create an inviting and visually appealing store design that aligns with your brand identity. Consider factors like store layout, lighting, shelving, and displays to enhance the customer experience. Use attractive visuals, color schemes, and decor that reflect the sneaker culture and resonate with your target audience.

7.3 Developing a Consistent Brand Voice
Define your brand's tone of voice, which should align with your target audience and brand positioning. Create a distinct voice that speaks to your customers through marketing materials, website content, social media posts, and in-store interactions. Consistency in messaging helps build brand recognition and loyalty.

Chapter 8: Sourcing Sneakers and Inventory Management

8.1 Building Relationships with Suppliers
Establish relationships with reputable sneaker suppliers, including manufacturers, distributors, and authorized retailers. Attend trade shows, industry events, and reach out directly to negotiate favorable terms and secure access to desirable sneaker releases.

8.2 Assessing Quality and Authenticity
Ensure the authenticity and quality of the sneakers you source. Be vigilant in identifying counterfeit products by verifying authenticity codes, inspecting stitching, materials, and packaging. Reputation and trust are essential in the sneaker industry, so prioritize reputable suppliers and authorized retailers.

8.3 Implementing an Effective Inventory Management System
Invest in an inventory management system to track stock levels, sales, and restocking needs. Utilize technology and software solutions to automate inventory updates and streamline ordering processes. Regularly analyze sales data to identify top-selling products, slow movers, and seasonal trends.

Chapter 9: Setting Up Store Operations

9.1 Hiring and Training Staff
Recruit knowledgeable and passionate staff who can provide exceptional customer service and product expertise. Train them on sneaker culture, product details, customer engagement, and sales techniques. Foster a positive work culture that aligns with your brand values to ensure employee satisfaction and retention.

9.2 Creating Standard Operating Procedures
Establish clear standard operating procedures (SOPs) for store operations, including opening and closing procedures, cash handling, inventory management, customer service protocols, and security measures. Document these procedures to ensure consistency and provide training resources for new employees.

9.3 Implementing Point of Sale (POS) Systems
Invest in a reliable POS system that allows seamless transactions, inventory tracking, and sales reporting. Choose a system that integrates with your inventory management software and enables multiple payment options, including cash, credit cards, and mobile payments. Train your staff to efficiently operate the POS system.

Chapter 10: Marketing and Promotion Strategies

10.1 Developing a Comprehensive Marketing Plan
Create a detailed marketing plan that outlines your marketing objectives, target audience, key messaging, and promotional strategies. Identify the most effective marketing channels for reaching your audience, such as social media, influencer collaborations, email marketing, local advertisements, and community partnerships.

10.2 Leveraging Social Media Platforms
Leverage popular social media platforms like Instagram, Facebook, Twitter, and TikTok to build an online presence. Share visually appealing content, sneak peeks of new releases, behind-the-scenes glimpses, and engage with your audience through interactive posts, contests, and giveaways.

10.3 Collaborating with Influencers and Sneakerheads
Partner with influential individuals in the sneaker community, such as social media influencers, sneaker enthusiasts, or local athletes. Collaborate on promotional campaigns, product reviews, or events to increase brand visibility, reach new audiences, and leverage their credibility and following.

Chapter 11: Launching Your Sneaker Store

11.1 Planning a Grand Opening Event
Create excitement around your store's launch by organizing a grand opening event. Offer exclusive discounts, limited editions, or special promotions to attract customers. Consider hosting live music, guest appearances, or interactive experiences to engage attendees and generate buzz.

11.2 Hosting Sneaker Releases and Special Events
Organize sneaker release events, where customers can line up and secure highly anticipated sneaker drops. Collaborate with brands for exclusive releases or organize special events like sneaker customization workshops, panel discussions, or athlete meet-ups to foster community engagement and brand loyalty.

11.3 Engaging with Customers and Collecting Feedback
Develop mechanisms for collecting customer feedback and establishing a two-way communication channel. Encourage customers to provide reviews, ratings, and testimonials. Utilize customer feedback to improve your products, services, and overall customer experience.

Chapter 12: Providing Exceptional Customer Service

12.1 Building Customer Relationships
Focus on building strong customer relationships by providing personalized and attentive service. Train your staff to actively listen to customer needs, offer product recommendations, and go the extra mile to exceed expectations. Develop loyalty programs or VIP memberships to reward repeat customers.

12.2 Offering Personalized Shopping Experiences
Tailor the shopping experience to individual customers by understanding their preferences, style, and size requirements. Offer personalized recommendations, limited edition releases, or customized sneaker options. Implement technologies like foot scanning or virtual try-on to enhance the personalization process.

12.3 Handling Returns and Complaints
Establish clear policies and procedures for handling returns, exchanges, and complaints. Train your staff to handle customer complaints professionally, with empathy and a problem-solving mindset. Resolve issues promptly, offer solutions, and turn negative experiences into opportunities for customer retention.

Chapter 13: Expanding Your Sneaker Store Business

13.1 Assessing Growth Opportunities
Regularly evaluate market trends and opportunities for expansion. Explore possibilities such as opening additional store locations in new markets, diversifying product offerings, or expanding into online sales. Conduct market research and financial analysis to assess the feasibility and potential risks of each expansion option.

13.2 Opening Additional Locations
If your initial store is successful, consider opening additional locations in strategic areas with high foot traffic and demand for sneakers. Replicate the success of your original store while adapting to the unique characteristics of each location. Hire and train competent store managers to oversee each location.

13.3 Exploring E-commerce and Online Sales
Leverage the power of e-commerce to reach customers beyond your physical store's geographic limitations. Develop a user-friendly and visually appealing online store, with secure payment options and efficient shipping processes. Implement digital marketing strategies to drive traffic to your online platform and boost online sales.

Chapter 14: Establishing Partnerships and Collaborations

14.1 Collaborating with Local Artists and Designers
Collaborate with local artists, designers, or influencers to create unique and limited-edition sneaker designs. Showcase their work in your store or collaborate on exclusive releases. These partnerships can enhance your store's image, attract new customers, and support local talent.

14.2 Partnering with Sports Teams or Organizations
Establish partnerships with sports teams, local organizations, or sports events to increase brand visibility. Sponsor local tournaments, provide exclusive merchandise for teams, or offer promotions during major sporting events. Collaborating with sports-related entities can attract sports enthusiasts to your store.

14.3 Engaging in Community Events and Sponsorships
Participate in community events, fundraisers, or charity initiatives to establish a positive brand image and contribute to the local community. Sponsor local sneaker conventions, art exhibitions, or school events to engage with potential customers and strengthen brand loyalty among community members.

Chapter 15: Staying on Top of Sneaker Trends

15.1 Monitoring Industry Trends and Releases
Stay updated on the latest sneaker trends, brand collaborations, and upcoming releases. Follow sneaker blogs, industry publications, and social media accounts of brands, influencers, and sneakerheads. Stay connected with the sneaker community to anticipate demand and stock popular releases.

15.2 Attending Trade Shows and Sneaker Conventions
Attend trade shows and sneaker conventions to network with industry professionals, explore new brands, and discover upcoming trends. These events provide valuable insights into the sneaker market, emerging designers, and opportunities for collaboration or exclusive partnerships.

15.3 Networking with Sneaker Enthusiasts and Collectors
Engage with sneaker enthusiasts and collectors by hosting events, meet-ups, or forums in your store. Create a sense of community, where customers can share their passion for sneakers, exchange ideas, and connect with like-minded individuals. Foster relationships with influencers and avid collectors who can provide valuable insights and promote your store.

Chapter 16: Managing Finances and Inventory

16.1 Tracking Sales and Expenses
Implement robust accounting systems to track your store's financial performance accurately. Regularly review sales reports, cash flow statements, and profit margins. Identify areas for improvement, such as cost reduction, optimizing pricing strategies, or investing in high-demand products.

16.2 Conducting Regular Inventory Audits
Perform routine inventory audits to ensure accuracy and identify discrepancies. Implement inventory counting procedures, cycle counts, or use inventory management software to track stock levels accurately. Analyze inventory turnover rates to optimize stock ordering and minimize carrying costs.

16.3 Implementing Profitable Pricing Strategies
Determine optimal pricing strategies that balance profitability with market competitiveness. Consider factors such as brand value, exclusivity, demand, and competitor pricing. Utilize data from sales reports and market research to make informed pricing decisions and adjust prices as necessary.

Chapter 17: Embracing Online Sales and E-commerce

17.1 Building an E-commerce Website
Invest in building a user-friendly and visually appealing e-commerce website. Ensure it has clear product descriptions, high-quality images, and easy navigation. Implement secure payment gateways and customer reviews to enhance trust and encourage online purchases.

17.2 Optimizing Online Product Listings
Optimize your online product listings to improve search engine visibility and attract organic traffic. Use relevant keywords, write compelling product descriptions, and include accurate size and fit information. Implement search engine optimization (SEO) techniques to rank higher in search results.

17.3 Developing Effective Digital Marketing Strategies
Utilize digital marketing strategies to drive traffic to your e-commerce website. Leverage channels such as social media advertising, search engine marketing (SEM), email marketing, and content marketing. Tailor your marketing messages to resonate with online shoppers and promote exclusive online offers.

Chapter 18: Harnessing the Power of Social Media

18.1 Building a Strong Social Media Presence
Maintain an active presence on social media platforms that resonate with your target audience. Develop a content strategy that includes engaging visuals, informative posts, user-generated content, and updates on new arrivals or promotions. Interact with followers, respond to comments, and build an online community.

18.2 Running Engaging Contests and Giveaways
Organize contests, giveaways, or interactive campaigns on social media to boost engagement and attract new followers. Encourage user-generated content by asking customers to share photos wearing your sneakers or using branded hashtags. Leverage the power of social sharing to increase brand visibility and reach.

18.3 Utilizing Influencer Marketing
Partner with relevant social media influencers or sneaker enthusiasts who have a significant following. Collaborate on sponsored content, product reviews, or influencer takeovers to leverage their credibility and reach. Choose influencers whose values align with your brand and target audience for authentic promotion.

Chapter 19: Adapting to Changing Consumer Preferences

19.1 Monitoring Consumer Insights and Behaviors
Stay updated on consumer insights and preferences by analyzing customer data, conducting surveys, and monitoring industry research. Identify shifts in consumer behavior, such as increased interest in sustainable or ethically sourced sneakers, and adapt your product offerings accordingly.

19.2 Offering Sustainable and Ethical Options
Address the growing demand for sustainable and ethically produced sneakers by incorporating eco-friendly or fair-trade brands into your inventory. Communicate the sustainability efforts of these brands to customers and educate them on the benefits of making conscious purchasing decisions.

19.3 Expanding Product Range and Exclusive Releases
Regularly expand your product range to cater to evolving consumer preferences. Offer a mix of established and emerging brands, as well as exclusive collaborations or limited editions. Be proactive in identifying trends, engaging with brands, and securing exclusive releases to attract customers seeking unique and rare sneakers.

Chapter 20: Implementing Effective Customer Retention Strategies

20.1 Creating Loyalty Programs and Rewards
Implement a customer loyalty program to incentivize repeat purchases and foster long-term relationships. Offer rewards such as discounts, early access to new releases, or exclusive events for program members. Use customer data to personalize loyalty program offers and recommendations.

20.2 Sending Personalized Email Campaigns
Utilize email marketing to nurture customer relationships and keep them engaged with your store. Send personalized emails based on customer preferences, purchase history, or upcoming releases. Provide valuable content, exclusive offers, and relevant product recommendations to enhance the email subscriber experience.

20.3 Organizing Exclusive Sneaker Events for VIP Customers
Host exclusive events or sneak previews for your most loyal customers. Provide them with first access to limited releases, personalized shopping experiences, or special discounts. These VIP events create a sense of exclusivity and appreciation, strengthening customer loyalty and advocacy.

Chapter 21: Managing Inventory and Supply Chain

21.1 Optimizing Stock Levels and Reordering
Regularly analyze sales data, market trends, and customer demand to optimize your stock levels. Implement just-in-time inventory management to minimize carrying costs while ensuring products are available when customers need them. Utilize forecasting tools or collaborate closely with suppliers to anticipate demand accurately.

21.2 Exploring Dropshipping and Consignment
Consider dropshipping or consignment models to expand your product range without incurring high inventory costs. Establish agreements with suppliers or individual sellers who handle the fulfillment and shipping processes directly to customers. This allows you to offer a wider variety of products while reducing inventory risk.

21.3 Negotiating with Suppliers for Better Deals
Develop strong relationships with suppliers and negotiate favorable terms for pricing, exclusivity, or early access to releases. Demonstrate your store's growth potential, buying power, and commitment to long-term partnerships. Establish a win-win relationship where both parties benefit from the collaboration.

Chapter 22: Embracing Technological Advancements

22.1 Utilizing Artificial Intelligence (AI) for Inventory Management
Implement AI-powered inventory management systems to automate stock tracking, demand forecasting, and reordering. Leverage AI algorithms to optimize inventory levels, identify purchasing patterns, and reduce the risk of overstocking or stockouts. AI can also streamline inventory audits and improve accuracy.

22.2 Implementing Augmented Reality (AR) for Virtual Try-Ons
Integrate augmented reality technology into your online platform to allow customers to virtually try on sneakers. AR applications can provide an immersive experience, allowing customers to visualize how sneakers will look and fit before making a purchase. This technology enhances the online shopping experience and reduces returns.

22.3 Exploring Blockchain for Authenticity Verification
Explore blockchain technology to provide transparent and immutable authentication for sneakers. Implement blockchain-based systems that store product information, supply chain details, and ownership history. This ensures the authenticity and provenance of sneakers, giving customers confidence in their purchases.

Chapter 23: Enhancing In-Store Experience

23.1 Creating Engaging Visual Merchandising Displays
Curate visually appealing displays that showcase your sneakers and attract customers' attention. Utilize creative lighting, attractive shelving, and thematic arrangements to tell a story or highlight specific sneaker styles. Regularly update displays to maintain a fresh and dynamic in-store environment.

23.2 Hosting Sneaker Customization Workshops
Organize sneaker customization workshops or events where customers can personalize their sneakers. Partner with local artists or sneaker customizers to offer unique designs, materials, or techniques. These events foster creativity, community engagement, and provide an interactive experience for customers.

23.3 Offering Sneaker Cleaning and Restoration Services
Provide sneaker cleaning and restoration services to help customers maintain and revive their favorite pairs. Train staff or partner with professional sneaker cleaners to offer cleaning, stain removal, and sole restoration services. This additional service adds value to your store and enhances customer satisfaction.

Chapter 24: Keeping Up with Industry Regulations

24.1 Staying Compliant with Consumer Protection Laws
Familiarize yourself with consumer protection laws, such as warranties, return policies, and product safety regulations. Comply with local, national, and international laws to ensure customer satisfaction and avoid legal issues. Stay informed about changes or updates to consumer protection regulations in the sneaker industry.

24.2 Understanding Import and Export Regulations
If you engage in international sourcing or export activities, understand import and export regulations for sneakers. Comply with customs duties, import restrictions, and labeling requirements. Familiarize yourself with international trade agreements and seek legal guidance to navigate complex regulations.

24.3 Implementing Data Privacy and Security Measures
Handle customer data securely and comply with data protection regulations. Implement robust data privacy and security measures, such as encrypted online transactions, secure customer databases, and compliant email marketing practices. Regularly review and update your privacy policy to ensure alignment with relevant regulations.

Chapter 25: Continuously Evolving and Innovating

25.1 Learning from Customer Feedback and Reviews
Actively seek customer feedback through surveys, reviews, and social media interactions. Analyze this feedback to identify areas for improvement and innovation. Leverage customer insights to refine your product offerings, enhance the customer experience, and develop new initiatives that meet their evolving needs.

25.2 Experimenting with New Sneaker Styles and Brands
Stay at the forefront of sneaker trends by experimenting with new styles, emerging brands, or collaborations. Attend industry trade shows, explore niche brands, and engage with up-and-coming designers. Curate a diverse and dynamic inventory that keeps your store fresh and exciting for customers.

25.3 Adapting to Market Changes and Embracing Innovation
Monitor market changes, technological advancements, and consumer preferences to proactively adapt your strategies and operations. Embrace innovation in areas like online sales, customer engagement, supply chain management, and sustainability. Continuously seek opportunities to improve and differentiate your sneaker store in a rapidly evolving industry.

Conclusion: Building a Successful Sneaker Store Business

Starting and operating a sneaker store requires thorough planning, market knowledge, and a customer-centric approach. By following the comprehensive guide in this article, you can navigate the complexities of the sneaker industry and position your store for success. Remember, staying current with market trends, building strong relationships with customers and suppliers, and embracing innovation are key factors in building a thriving sneaker store business. Good luck on your entrepreneurial journey!


Featured books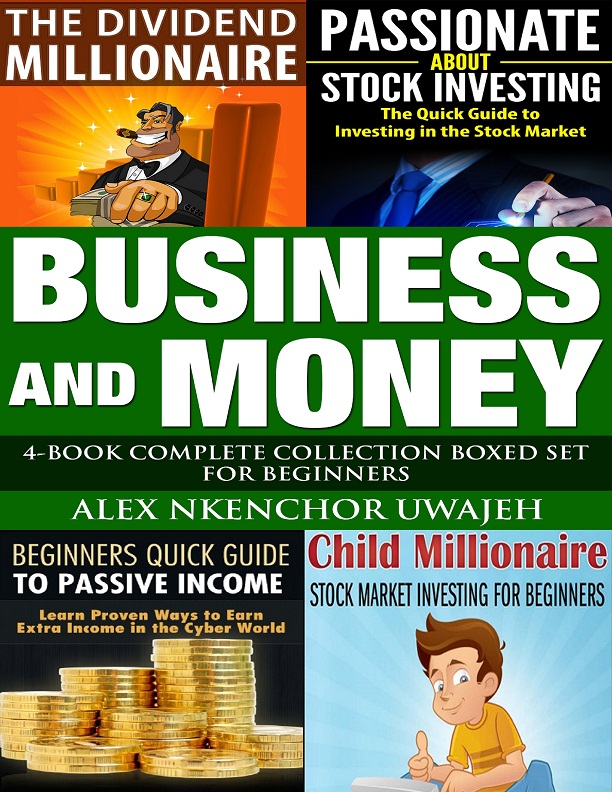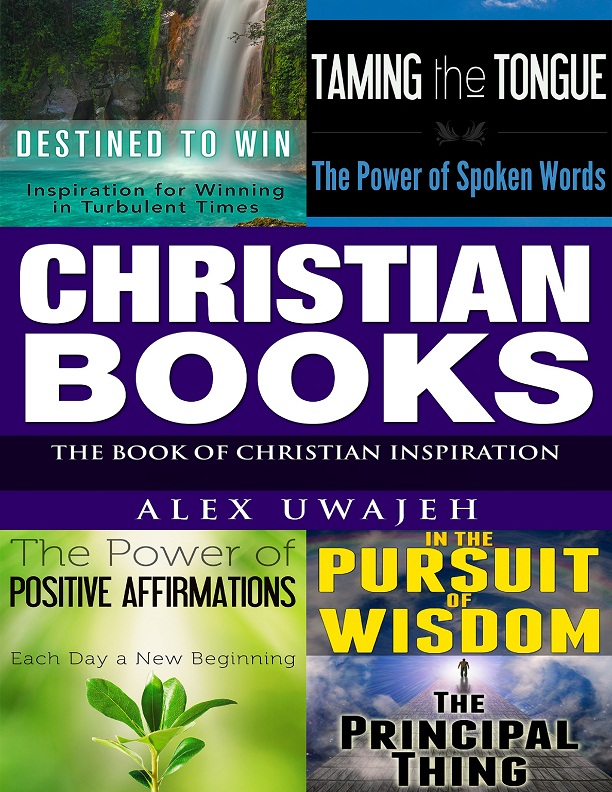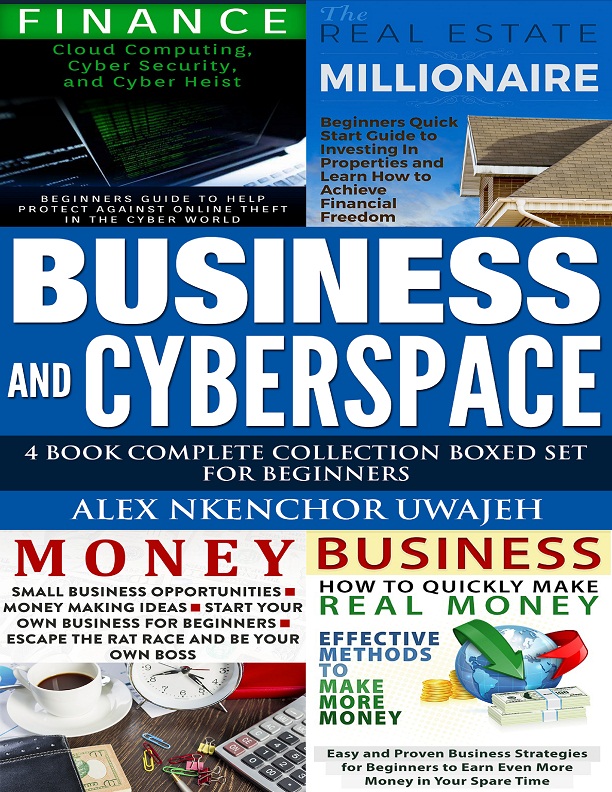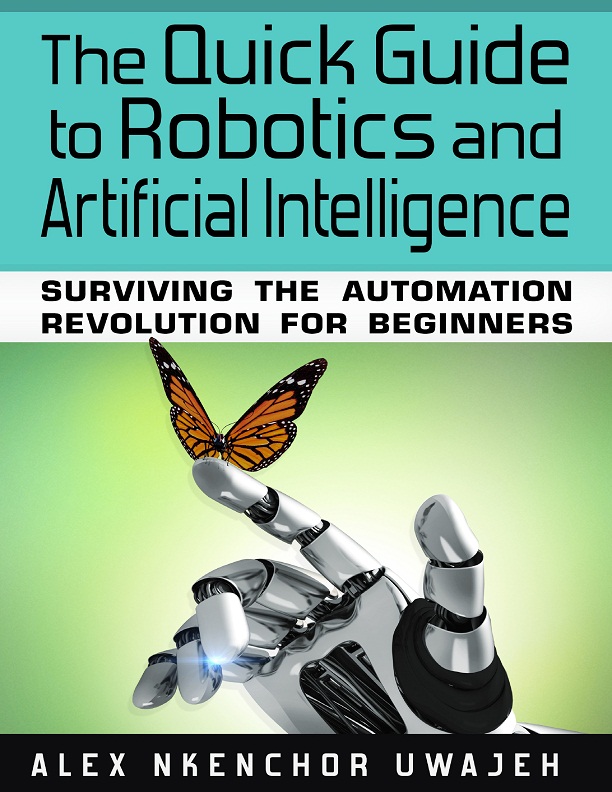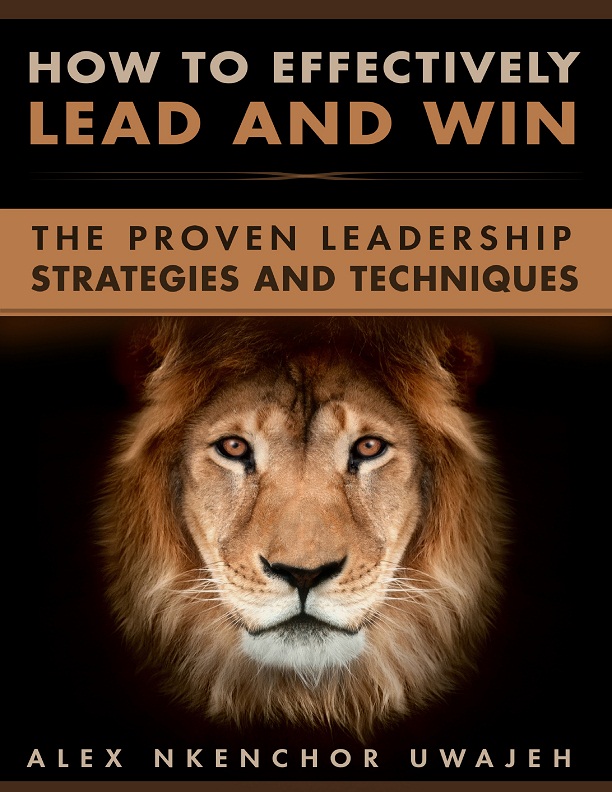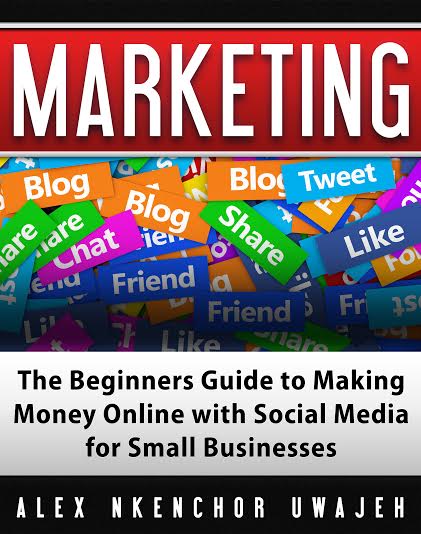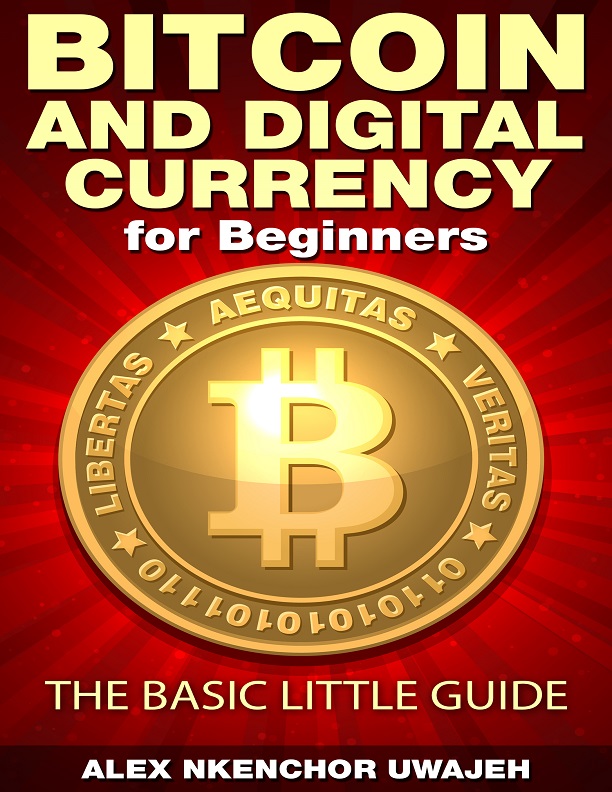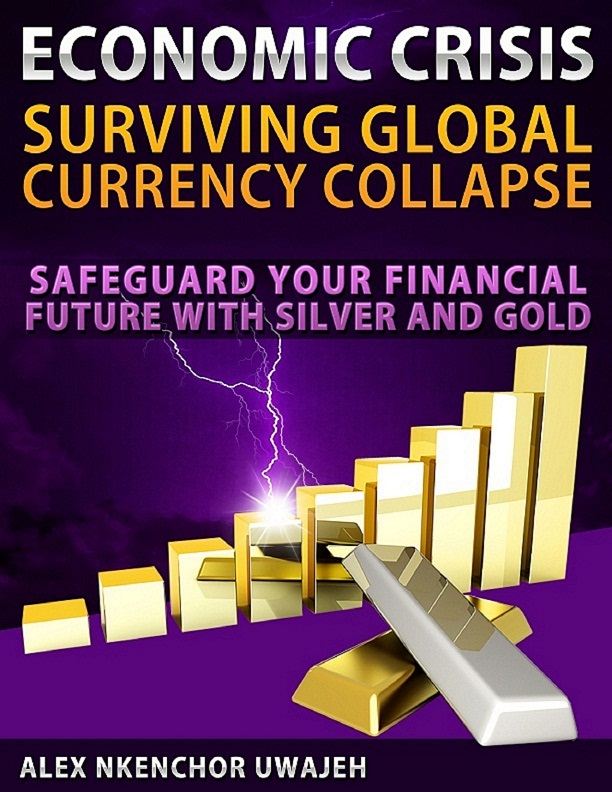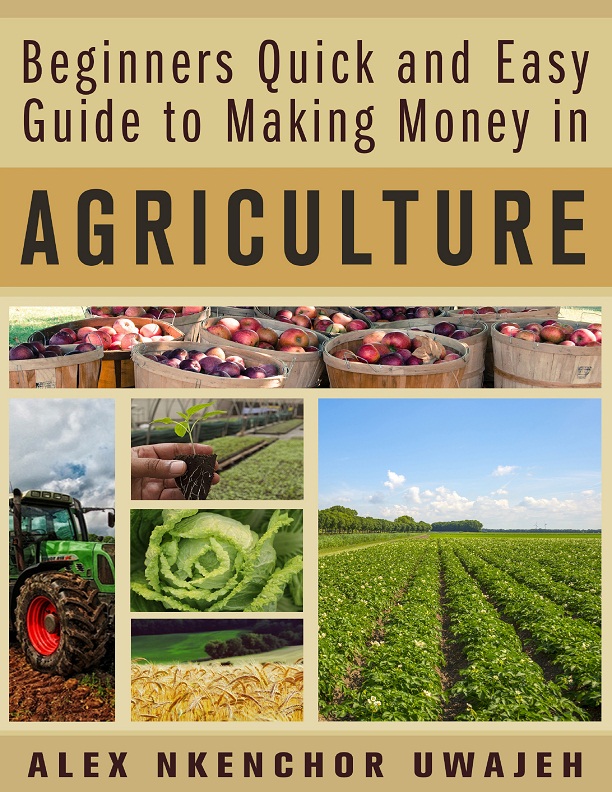 Browse my Google Playstore Books
Want Audible Audio Books? Start Listening Now, 30 Days Free