Helpful Articles




How to Start a Spray Foam Insulation Business


Chapter 1: Introduction to Spray Foam Insulation

Understanding the benefits and demand for spray foam insulation
Exploring the market potential and opportunities in the industry
Chapter 2: Conducting Market Research

Analyzing the local market for spray foam insulation services
Identifying target customers and their needs
Assessing competition and differentiating your business
Chapter 3: Developing a Business Plan

Outlining the objectives and goals of your spray foam insulation business
Defining your target market and pricing strategy
Creating a financial plan and budget
Chapter 4: Acquiring the Necessary Skills and Knowledge

Understanding the science and technology behind spray foam insulation
Obtaining certifications and training for installation and safety procedures
Staying updated on industry trends and best practices
Chapter 5: Setting Up Legal and Financial Structures

Registering your business and obtaining necessary licenses and permits
Deciding on the appropriate legal structure (sole proprietorship, LLC, etc.)
Establishing a system for financial management and record-keeping
Chapter 6: Procuring Equipment and Supplies

Identifying the essential equipment needed for spray foam insulation
Selecting reliable suppliers and negotiating favorable deals
Ensuring the availability of backup equipment for contingencies
Chapter 7: Creating a Marketing Strategy

Developing a brand identity and positioning for your business
Creating a professional website and online presence
Implementing a marketing mix that includes digital and traditional channels
Chapter 8: Building a Network of Suppliers and Contractors

Establishing relationships with insulation material manufacturers
Collaborating with contractors for projects requiring additional services
Negotiating favorable terms and pricing for long-term partnerships
Chapter 9: Hiring and Training Employees

Identifying the required skill sets for your team
Recruiting qualified technicians and installers
Providing comprehensive training on safety protocols and installation techniques
Chapter 10: Ensuring Compliance with Safety and Environmental Regulations

Familiarizing yourself with local, state, and federal regulations
Implementing safety protocols and guidelines for your team
Adopting environmentally friendly practices and materials
Chapter 11: Estimating and Quoting Projects

Developing a system for accurate project estimation
Considering factors such as area, material, and labor costs
Providing detailed and competitive quotes to potential clients
Chapter 12: Managing Projects Efficiently

Creating a project management framework to streamline operations
Assigning tasks and responsibilities to your team members
Monitoring progress and ensuring timely completion of projects
Chapter 13: Maintaining Quality Assurance

Implementing quality control measures throughout the installation process
Conducting inspections and tests to ensure compliance with standards
Addressing any issues promptly and effectively
Chapter 14: Offering Exceptional Customer Service

Understanding the importance of customer satisfaction in building a reputation
Training your team to communicate effectively and resolve customer concerns
Implementing feedback systems to continuously improve your services
Chapter 15: Expanding Your Service Portfolio

Identifying opportunities to offer additional insulation-related services
Evaluating the market demand and profitability of diversification
Upselling and cross-selling to existing customers
Chapter 16: Leveraging Digital Tools and Technology

Exploring software and apps for project management and scheduling
Utilizing CRM systems to track leads, customer interactions, and follow-ups
Incorporating digital marketing strategies for lead generation and brand awareness
Chapter 17: Establishing Strategic Partnerships

Collaborating with builders, architects, and real estate developers
Participating in industry associations and networking events
Identifying potential referral partners to expand your customer base
Chapter 18: Managing Finances and Cash Flow

Monitoring income and expenses to maintain financial stability
Implementing efficient invoicing and payment collection processes
Creating a budget and tracking key financial metrics
Chapter 19: Scaling Your Business

Evaluating growth opportunities and expansion strategies
Investing in additional equipment and resources
Assessing the feasibility of branching out to new locations
Chapter 20: Adapting to Industry Changes and Trends

Keeping up with advancements in spray foam insulation technology
Staying informed about changes in regulations and building codes
Identifying emerging market trends and adjusting your business strategy
Chapter 21: Maintaining Insurance Coverage

Understanding the insurance requirements for your business
Obtaining liability insurance to protect against potential risks
Regularly reviewing and updating your coverage as your business grows
Chapter 22: Seeking Customer Feedback and Reviews

Encouraging customers to provide feedback on their experience
Monitoring online review platforms and responding to customer reviews
Using positive feedback to build your reputation and attract new customers
Chapter 23: Implementing Sustainable Practices

Exploring environmentally friendly alternatives for insulation materials
Minimizing waste and practicing recycling in your operations
Educating customers about the energy-saving benefits of spray foam insulation
Chapter 24: Evaluating Performance and Growth

Analyzing key performance indicators (KPIs) to measure business success
Conducting regular performance reviews for your team
Identifying areas for improvement and implementing strategic changes
Chapter 25: Looking Ahead and Planning for the Future

Assessing long-term goals and vision for your business
Continuously seeking opportunities for innovation and growth
Adapting your business strategy to changing market dynamics
Conclusion: Recap and Final Thoughts

Reflecting on the journey of starting a spray foam insulation business
Highlighting key takeaways and lessons learned
Encouraging aspiring entrepreneurs to pursue their goals in the industry


Chapter 1: Introduction to Spray Foam Insulation

Spray foam insulation is a highly effective method of insulating residential, commercial, and industrial buildings. It involves the application of a two-component mixture, typically composed of polyurethane or polyisocyanurate, which expands upon contact and forms a continuous, seamless layer of insulation. This insulation method offers numerous advantages over traditional insulation materials, such as enhanced energy efficiency, improved indoor air quality, and increased structural integrity.

In this chapter, we will delve deeper into the benefits and demand for spray foam insulation. We will explore how the rising focus on energy efficiency, environmental sustainability, and building performance has contributed to the growing demand for spray foam insulation services. Additionally, we will discuss the market potential and opportunities in the industry, including the increasing demand for retrofitting existing buildings and the expanding market for green construction.

Chapter 2: Conducting Market Research

Before venturing into the spray foam insulation business, conducting thorough market research is crucial. This chapter will guide you through the process of analyzing the local market for spray foam insulation services. You will learn how to identify your target customers, such as homeowners, builders, architects, and facility managers, and understand their insulation needs and preferences.

Furthermore, you will explore the competitive landscape and evaluate existing insulation businesses in your area. This analysis will help you identify gaps in the market and differentiate your business by offering unique value propositions. By conducting comprehensive market research, you will be better equipped to develop effective marketing strategies and tailor your services to meet the specific demands of your target market.

Chapter 3: Developing a Business Plan

A well-crafted business plan is essential for the success of any spray foam insulation business. In this chapter, we will delve into the process of developing a comprehensive business plan that outlines your objectives, goals, and strategies. We will discuss the importance of defining your target market and understanding your competition.

Moreover, we will explore the pricing strategy for your services, taking into account factors such as material costs, labor expenses, and profit margins. You will learn how to create a financial plan and budget that includes initial investment costs, ongoing expenses, and revenue projections. A robust business plan serves as a roadmap for your business and provides a framework for decision-making and growth.

Chapter 4: Acquiring the Necessary Skills and Knowledge

To establish yourself as a reputable spray foam insulation business owner, it is crucial to acquire the necessary skills and knowledge in the field. This chapter will guide you through the process of gaining a deep understanding of the science and technology behind spray foam insulation.

You will explore the different types of spray foam insulation materials, their properties, and applications. Additionally, you will learn about the various installation techniques, equipment requirements, and safety protocols involved in the process. Acquiring certifications and training from reputable organizations will not only enhance your expertise but also instill confidence in your customers.

Staying updated on industry trends and best practices is equally important. Regularly attending conferences, seminars, and trade shows related to insulation and construction will allow you to stay ahead of the curve and provide the most innovative solutions to your clients.

Chapter 5: Setting Up Legal and Financial Structures

Setting up the legal and financial structures for your spray foam insulation business is a critical step in ensuring its smooth operation and compliance with regulations. In this chapter, we will explore the necessary steps for registering your business and obtaining the required licenses and permits.

You will learn about the different legal structures available for your business, such as sole proprietorship, partnership, limited liability company (LLC), or corporation. Each structure has its own implications in terms of taxation, liability, and ownership, so it is essential to choose the one that aligns with your business goals and objectives.

Additionally, establishing a system for financial management and record-keeping is crucial for the long-term success of your business. This chapter will guide you through the process of setting up a bookkeeping system, tracking income and expenses, and managing cash flow effectively. It is also advisable to consult with a qualified accountant or financial advisor to ensure compliance with tax regulations and to optimize your financial processes.

Chapter 6: Procuring Equipment and Supplies

To provide high-quality spray foam insulation services, you need to invest in the right equipment and procure reliable supplies. In this chapter, we will discuss the essential equipment needed for spray foam insulation, such as spray foam rigs, spray guns, compressors, hoses, and safety equipment.

Researching reputable suppliers and manufacturers is crucial to ensure the quality of your equipment and materials. You should consider factors such as pricing, product quality, warranty, and customer support when selecting suppliers. Building a strong relationship with your suppliers can also lead to favorable pricing and timely deliveries.

It is important to have backup equipment readily available to minimize downtime in case of equipment failure or maintenance. Maintaining a well-functioning equipment fleet ensures that your projects progress smoothly and that you can meet customer expectations.

Chapter 7: Creating a Marketing Strategy

Developing an effective marketing strategy is key to attracting customers and establishing a strong presence in the spray foam insulation market. In this chapter, we will explore the steps involved in creating a comprehensive marketing strategy.

First, you need to develop a strong brand identity and positioning for your business. This involves creating a memorable company name, logo, and tagline that reflect the value and quality of your services. You will learn how to define your unique selling proposition (USP) and communicate it effectively to your target market.

Creating a professional website and establishing a strong online presence is essential in today's digital age. We will discuss the key elements of a successful website and provide tips for search engine optimization (SEO) to improve your online visibility.

Additionally, we will explore various marketing channels, both digital and traditional, to reach your target audience. This includes strategies such as content marketing, social media marketing, email marketing, local advertising, and networking with industry professionals.

Chapter 8: Building a Network of Suppliers and Contractors

Collaborating with suppliers and contractors is crucial for the success of your spray foam insulation business. This chapter will guide you through the process of building a reliable network of suppliers and contractors.

Establishing relationships with insulation material manufacturers is important to ensure a consistent supply of high-quality materials at competitive prices. You will learn how to evaluate and select suppliers based on factors such as product quality, pricing, delivery reliability, and customer support. Building strong relationships with your suppliers can lead to better terms, discounts, and access to new products.

In addition, collaborating with contractors who offer complementary services can help you expand your service offerings and tap into new customer bases. This could include working with general contractors, builders, architects, or HVAC specialists. By partnering with reputable contractors, you can create mutually beneficial relationships and increase your chances of securing larger projects.

Chapter 9: Hiring and Training Employees

As your spray foam insulation business grows, you may need to hire additional employees to support your operations. This chapter will guide you through the process of hiring and training employees who will contribute to the success of your business.

First, you need to identify the required skill sets for your team, such as insulation installation, equipment maintenance, customer service, and project management. Developing clear job descriptions and outlining the qualifications and experience you are seeking will help attract suitable candidates.

Recruiting qualified technicians and installers can be done through various channels, such as job boards, industry-specific websites, and referrals. Conducting thorough interviews and background checks will help ensure you hire competent and reliable employees.

Once hired, providing comprehensive training on safety protocols, installation techniques, and customer service is essential. This will ensure that your employees adhere to industry standards and deliver high-quality workmanship. Offering ongoing training and professional development opportunities will also foster employee growth and loyalty.

Chapter 10: Ensuring Compliance with Safety and Environmental Regulations

Safety and environmental compliance are of utmost importance in the spray foam insulation industry. This chapter will outline the necessary steps to ensure your business operates in accordance with safety and environmental regulations.

First and foremost, you need to familiarize yourself with the local, state, and federal regulations governing spray foam insulation. This includes understanding safety protocols, ventilation requirements, protective gear, and handling of chemicals.

Implementing strict safety protocols and guidelines for your team is crucial to prevent accidents and protect the well-being of your employees and clients. This may include providing safety training, issuing personal protective equipment (PPE), and conducting regular safety inspections.

In addition to safety, adopting environmentally friendly practices is increasingly important for businesses in all industries. Exploring environmentally friendly alternatives for insulation materials and minimizing waste during installation are key steps toward sustainability. Educating your customers about the energy-saving benefits of spray foam insulation can also contribute to a greener future.

Chapter 11: Estimating and Quoting Projects

Accurate project estimation and quoting are vital for maintaining profitability and winning contracts in the spray foam insulation business. This chapter will guide you through the process of estimating and quoting projects effectively.

Developing a systematic approach to project estimation is essential. You will learn how to consider factors such as the area to be insulated, material costs, labor requirements, equipment needs, and project complexity. Taking detailed measurements and conducting thorough site assessments will help ensure accurate estimations.

Creating a pricing strategy that balances your costs, market competition, and desired profit margin is crucial. You will explore different pricing models, such as per square foot, per job, or hourly rates, and choose the approach that aligns with your business goals.

Providing detailed and competitive quotes to potential clients is important for winning contracts. Your quotes should clearly outline the scope of work, materials to be used, project timeline, and associated costs. Presenting your quotes professionally and in a timely manner demonstrates your professionalism and attention to detail.

Chapter 12: Managing Projects Efficiently

Efficient project management is key to delivering projects on time, within budget, and to the satisfaction of your clients. This chapter will cover the essential elements of managing spray foam insulation projects efficiently.

Creating a project management framework will help you streamline operations and ensure all tasks are completed in a systematic manner. This includes assigning roles and responsibilities to your team members, establishing clear communication channels, and implementing project tracking systems.

Tracking project progress is crucial to identify potential bottlenecks or delays. You will learn how to monitor key milestones, timelines, and budgetary considerations. Regular team meetings and progress reports will enable you to stay on top of project status and address any issues promptly.

Maintaining open communication with clients throughout the project is essential for their satisfaction. Providing regular updates, addressing concerns promptly, and seeking feedback will help build trust and establish long-term relationships.

Chapter 13: Maintaining Quality Assurance

Delivering high-quality workmanship is paramount in the spray foam insulation business. This chapter will guide you through the process of implementing and maintaining quality assurance practices.

Implementing quality control measures throughout the installation process is crucial to ensure consistent results. This may include conducting inspections at various stages of the project, using quality materials from trusted suppliers, and adhering to industry standards and guidelines.

Conducting tests and measurements to verify the insulation's performance, such as air leakage tests or thermal imaging, can help ensure the effectiveness of your installations. Addressing any issues or defects promptly and effectively is essential to maintain your reputation and customer satisfaction.

Regularly reviewing your quality assurance processes and seeking feedback from clients and team members will enable you to identify areas for improvement. Implementing continuous improvement initiatives will help you deliver superior results and stand out in the market.

Chapter 14: Offering Exceptional Customer Service

Providing exceptional customer service is crucial for building a strong reputation and securing repeat business and referrals. This chapter will explore strategies for delivering exceptional customer service in the spray foam insulation industry.

Understanding the importance of customer satisfaction and the role it plays in your business success is key. You will learn how to effectively communicate with clients, actively listen to their needs, and address any concerns or questions they may have.

Training your team members to provide exceptional customer service is essential. This includes teaching them effective communication skills, conflict resolution techniques, and the importance of professionalism and punctuality. Going above and beyond to exceed customer expectations will create loyal clients who will recommend your services to others.

Implementing feedback systems, such as customer surveys or follow-up calls, allows you to gather valuable insights and make improvements based on customer feedback. Actively addressing customer concerns and continuously striving to enhance your service will help differentiate your business from competitors.

Chapter 15: Expanding Your Service Portfolio

Expanding your service portfolio beyond spray foam insulation can provide additional revenue streams and cater to a wider range of client needs. In this chapter, you will explore opportunities to offer additional insulation-related services.

Identifying complementary services that align with your core expertise is crucial. This could include services such as air sealing, soundproofing, moisture control, or insulation removal. Researching the market demand and profitability of these services in your area will help inform your decision-making.

Upselling and cross-selling to existing customers can also be a valuable strategy for expanding your service portfolio. By identifying their specific needs and offering additional services or upgrades, you can maximize revenue and build long-term relationships.

Before expanding your service offerings, it is important to assess the requirements in terms of equipment, training, and certifications. Ensuring that you have the necessary resources and expertise to deliver these additional services at the same high standard will be key to success.

Chapter 16: Leveraging Digital Tools and Technology

In today's digital age, leveraging digital tools and technology can enhance your operational efficiency and marketing efforts. This chapter will explore various digital tools and technologies that can benefit your spray foam insulation business.

Project management and scheduling software can streamline your operations by helping you track project progress, assign tasks, and manage timelines. This allows for improved communication and coordination among team members, ultimately leading to increased productivity and customer satisfaction.

Customer relationship management (CRM) systems can help you track leads, customer interactions, and follow-ups. This enables you to manage customer relationships more effectively and nurture leads into conversions. Additionally, CRM systems provide valuable insights into customer preferences and behaviors, allowing you to tailor your marketing efforts accordingly.

Incorporating digital marketing strategies such as search engine optimization (SEO), pay-per-click advertising, and social media marketing can increase your online visibility and attract more customers. A professional website that showcases your services, testimonials, and project portfolio is crucial for establishing credibility and generating leads.

Chapter 17: Establishing Strategic Partnerships

Establishing strategic partnerships with builders, architects, and real estate developers can significantly expand your customer base and drive business growth. This chapter will guide you through the process of building meaningful partnerships within the industry.

Collaborating with builders and general contractors can lead to a steady stream of projects. By demonstrating your expertise, reliability, and commitment to quality, you can become a preferred insulation provider for their construction projects. Participating in industry associations, attending trade shows, and networking events can help you connect with potential partners and foster mutually beneficial relationships.

Real estate developers often seek energy-efficient and sustainable solutions for their projects. By positioning your spray foam insulation business as a trusted partner for green construction, you can tap into this market segment. Identifying potential referral partners, such as energy auditors or HVAC specialists, can also expand your network and generate referrals.

Establishing strategic partnerships requires trust, clear communication, and mutually beneficial agreements. Collaborative marketing efforts, joint projects, and revenue-sharing models are examples of how partnerships can be structured to create win-win situations for all parties involved.

Chapter 18: Managing Finances and Cash Flow

Managing finances and cash flow effectively is crucial for the financial stability and growth of your spray foam insulation business. This chapter will guide you through the key aspects of financial management.

Monitoring your income and expenses is essential to understand your financial position and make informed business decisions. Implementing a bookkeeping system or using accounting software will help you track financial transactions, generate reports, and maintain accurate records.

Developing a budget that encompasses all your expenses, such as equipment costs, material purchases, employee wages, marketing expenses, and overhead costs, is important for financial planning. Regularly reviewing and adjusting your budget allows you to allocate resources efficiently and ensure profitability.

Cash flow management is critical to ensure you have sufficient funds to cover operational expenses and take advantage of growth opportunities. This involves monitoring your accounts receivable and payable, negotiating favorable payment terms with suppliers, and implementing efficient invoicing and payment collection processes.

Working closely with an accountant or financial advisor can provide valuable guidance in managing your finances. They can assist with tax planning, financial analysis, and identifying areas for cost optimization.

Chapter 19: Scaling Your Business

As your spray foam insulation business grows, you may consider scaling your operations to capture a larger market share. This chapter will explore strategies for scaling your business effectively.

Evaluating growth opportunities is an important first step. This may involve expanding your geographic reach by opening additional branches or targeting new markets. Assessing the demand, competition, and profitability in these new areas will inform your decision-making.

Investing in additional equipment and resources may be necessary to accommodate increased demand. This could include acquiring more spray foam rigs, hiring additional employees, and expanding your fleet of vehicles. Calculating the return on investment (ROI) and ensuring sufficient cash flow are crucial considerations before making these investments.

Streamlining your operations and implementing efficient processes will enable you to handle larger volumes of projects. This includes optimizing your project management systems, standardizing procedures, and leveraging technology to automate administrative tasks.

Maintaining a strong focus on customer satisfaction and quality assurance will be key to sustaining growth. Ensuring that the quality of your work remains consistent as you scale will help preserve your reputation and secure repeat business.

Chapter 20: Adapting to Industry Changes and Trends

The spray foam insulation industry is dynamic, with advancements and changes occurring regularly. Adapting to industry changes and trends is crucial for staying competitive. In this chapter, we will explore how to stay informed and adapt to industry developments.

Staying updated on advancements in spray foam insulation technology will enable you to offer the latest solutions to your clients. This includes exploring new insulation materials, application techniques, and equipment that enhance efficiency and performance.

Building codes and regulations related to insulation and energy efficiency can change over time. Keeping abreast of these changes and ensuring compliance in your projects is essential. Regularly attending industry conferences, participating in training programs, and joining professional associations will help you stay informed about new regulations and best practices.

Identifying emerging market trends, such as increased demand for energy-efficient solutions or sustainable construction, allows you to align your services and marketing efforts accordingly. By positioning your business as a leader in these trends, you can attract a niche customer base and differentiate yourself from competitors.

Adapting your business strategy to changing market dynamics may involve diversifying your service offerings or targeting new customer segments. It is important to conduct thorough market research and assess the feasibility and potential impact of any strategic changes before implementation.

Chapter 21: Maintaining Insurance Coverage

Maintaining adequate insurance coverage is crucial to protect your spray foam insulation business from potential risks and liabilities. This chapter will guide you through the insurance considerations specific to the industry.

Understanding the insurance requirements for your business is essential. Liability insurance, such as general liability and professional liability insurance, protects your business in case of accidents, property damage, or errors and omissions. It is important to work with an experienced insurance broker who specializes in the construction industry to ensure you have appropriate coverage.

Regularly reviewing your insurance policies and updating coverage as your business grows is important. Changes in the size of your operations, number of employees, or the types of services offered may require adjustments to your insurance coverage.

Maintaining a strong safety culture, implementing rigorous safety protocols, and documenting safety procedures can help reduce insurance premiums. Insurers often provide discounts to businesses with comprehensive safety programs in place.

In addition to liability insurance, considering other types of coverage, such as equipment insurance, business interruption insurance, and workers' compensation insurance, is important. Assessing the specific risks associated with your business operations and consulting with an insurance professional will help you determine the appropriate coverage for your needs.

Chapter 22: Seeking Customer Feedback and Reviews

Customer feedback and reviews play a significant role in shaping the reputation and success of your spray foam insulation business. In this chapter, we will explore strategies for seeking customer feedback and generating positive reviews.

Encouraging customers to provide feedback on their experience with your services is important for continuous improvement. This can be done through surveys, follow-up emails, or phone calls. Offering incentives, such as discounts on future services, can motivate customers to share their feedback.

Monitoring online review platforms, such as Google My Business, Yelp, or industry-specific directories, allows you to gather reviews from satisfied customers. Responding promptly to both positive and negative reviews demonstrates your commitment to customer satisfaction.

Utilizing testimonials and positive reviews in your marketing materials, such as your website or social media profiles, helps build credibility and trust with potential clients. Sharing success stories and case studies can also showcase the effectiveness of your spray foam insulation services.

Addressing negative feedback or customer complaints in a professional and proactive manner is important. Responding promptly, offering solutions, and demonstrating a willingness to rectify any issues can turn a negative experience into a positive one and showcase your commitment to customer service.

Chapter 23: Implementing Sustainable Practices

Sustainability is an increasingly important consideration in the construction industry, and spray foam insulation can contribute to energy efficiency and environmental conservation. In this chapter, we will explore strategies for implementing sustainable practices in your spray foam insulation business.

Exploring environmentally friendly alternatives for insulation materials can enhance your sustainability efforts. This may involve researching and utilizing bio-based foam materials or recycled insulation products. Educating your customers about the environmental benefits of these materials can also help raise awareness and drive demand for sustainable solutions.

Minimizing waste during the installation process is another important aspect of sustainability. Properly managing waste, recycling materials when possible, and reducing overall waste generation can demonstrate your commitment to eco-friendly practices. Developing a waste management plan and training your team on proper disposal procedures is essential.

Practicing energy conservation in your business operations, such as using energy-efficient equipment, optimizing vehicle routes, and implementing energy-saving measures in your office or warehouse, can also contribute to sustainability efforts. Monitoring and reducing your carbon footprint can further differentiate your business as environmentally conscious.

Educating your customers about the long-term energy-saving benefits of spray foam insulation is an effective way to promote sustainability. Providing information on reduced energy consumption, improved indoor air quality, and increased building durability can help clients make informed choices and appreciate the environmental value of your services.

Chapter 24: Evaluating Performance and Growth

Regularly evaluating your performance and assessing opportunities for growth is crucial for the long-term success of your spray foam insulation business. This chapter will guide you through the process of evaluating key performance indicators (KPIs) and planning for growth.

Monitoring and analyzing KPIs, such as revenue growth, profit margin, customer satisfaction, project completion rates, and customer retention, provides insights into the overall health of your business. Establishing benchmarks and tracking KPIs regularly allows you to identify areas of strength and areas that require improvement.

Conducting regular performance reviews for your team members ensures that individual contributions align with business objectives. This can help identify skill gaps, provide training opportunities, and foster professional growth within your organization.

Identifying areas for improvement based on customer feedback, project outcomes, or industry trends allows you to make informed decisions and implement strategic changes. This may involve refining your processes, upgrading equipment, or exploring new market segments.

Planning for growth requires a proactive approach. This includes conducting market research, identifying growth opportunities, and developing a growth strategy. Assessing the financial implications, resource requirements, and potential risks associated with expansion will help you make informed decisions and set realistic growth targets.

Chapter 25: Looking Ahead and Planning for the Future

As you continue to operate and grow your spray foam insulation business, it is essential to have a long-term vision and plan for the future. This chapter will guide you through the process of looking ahead and planning for sustained success.

Reflecting on the journey of starting your business and acknowledging the milestones achieved can provide valuable insights and motivation for the future. Celebrating successes, learning from challenges, and appreciating the hard work of your team can help maintain morale and drive.

Revisiting and updating your business plan regularly is important to ensure it remains relevant and aligned with your goals. Assessing the changing market dynamics, industry trends, and customer needs will help you adapt your strategy accordingly.

Continuously seeking opportunities for innovation and growth is key to staying ahead in the market. This may involve exploring new technologies, investing in research and development, or expanding into emerging markets or service areas.

Adapting your business to leverage new trends, such as smart homes, green building certifications, or energy performance contracts, can provide a competitive advantage. Staying informed about industry developments and being open to embracing change will position your business for long-term success.

Building a sustainable and resilient business requires an ongoing commitment to learning, improving, and staying connected with industry peers. Actively participating in professional associations, attending conferences, and engaging in networking events will help you stay at the forefront of industry developments and foster valuable connections.

In conclusion, starting and running a successful spray foam insulation business requires a combination of technical expertise, effective marketing strategies, sound financial management, and a commitment to customer satisfaction. By following the comprehensive guidance provided in this article, you will be well-equipped to embark on this rewarding entrepreneurial journey.


Featured books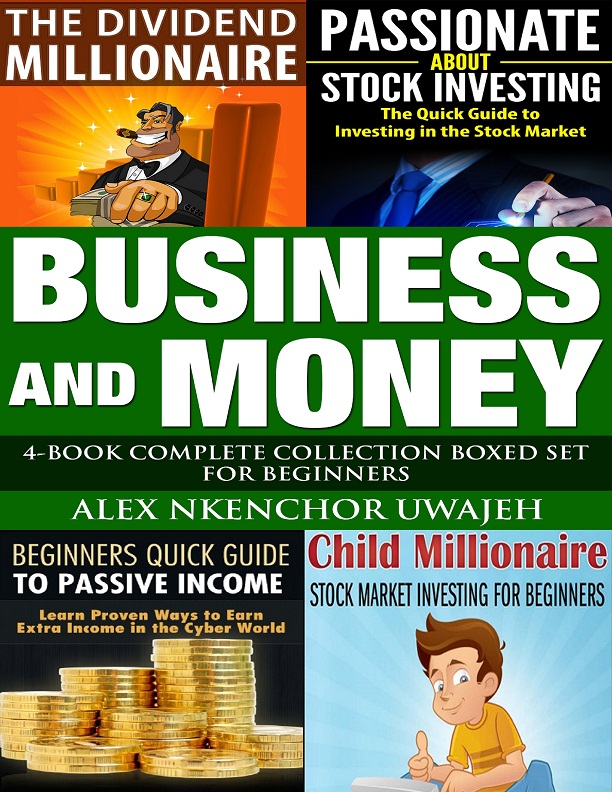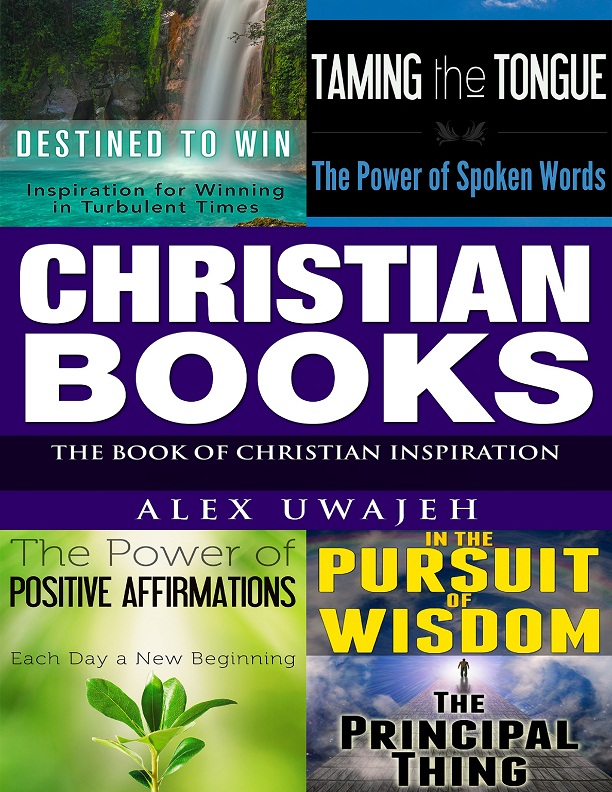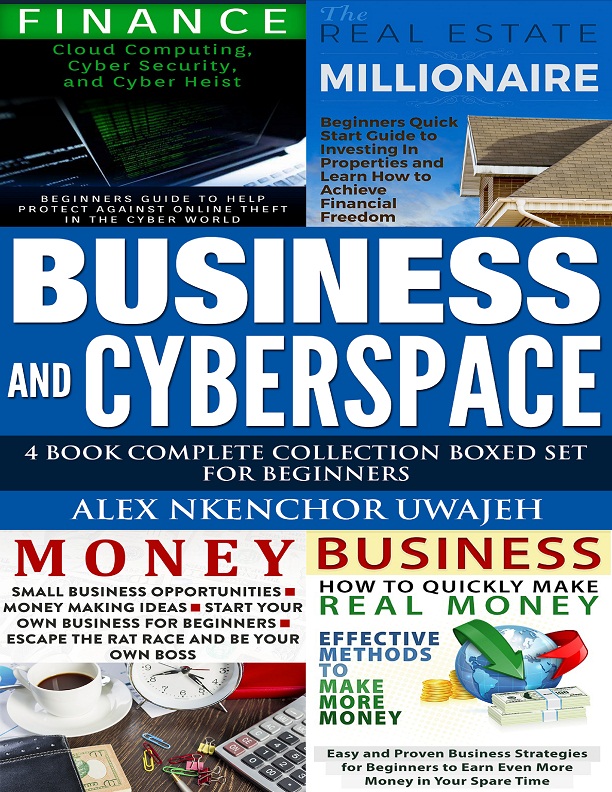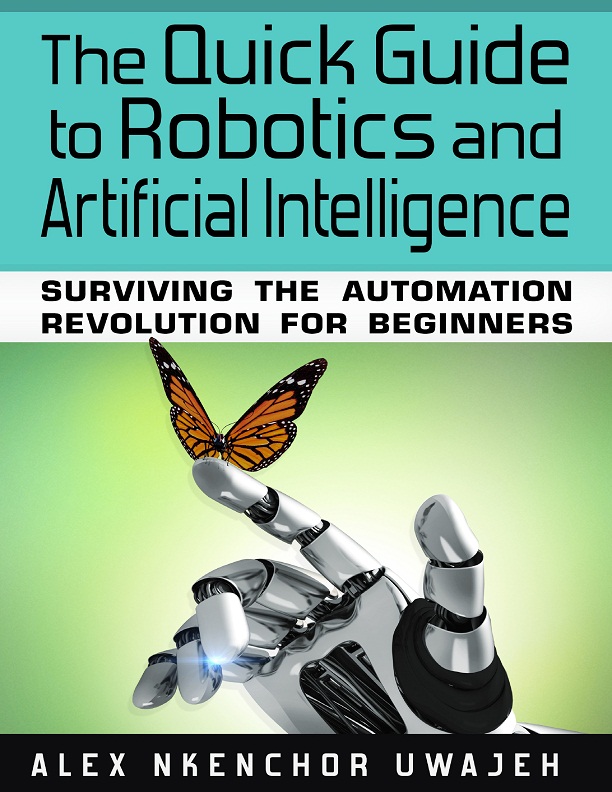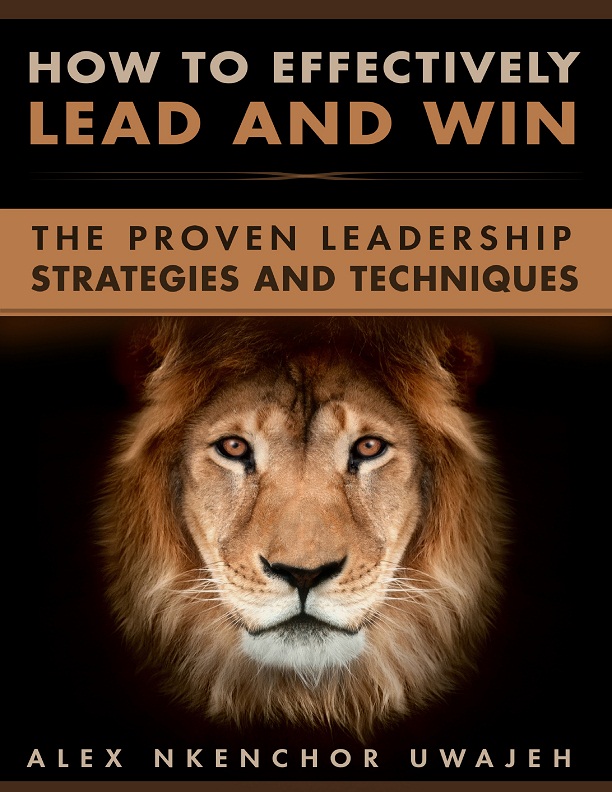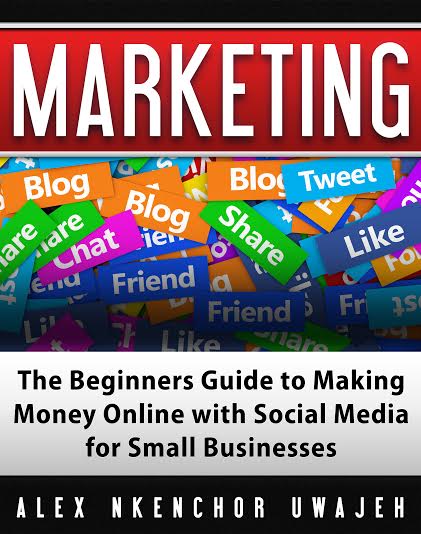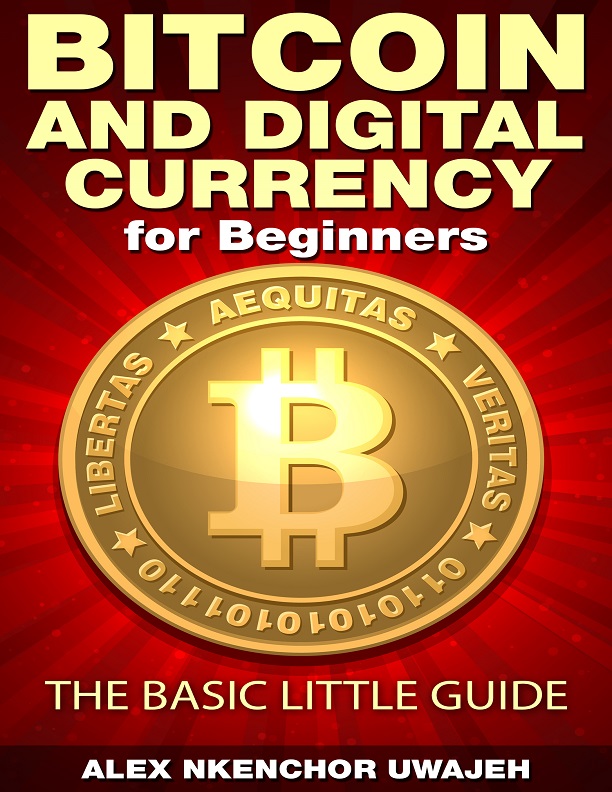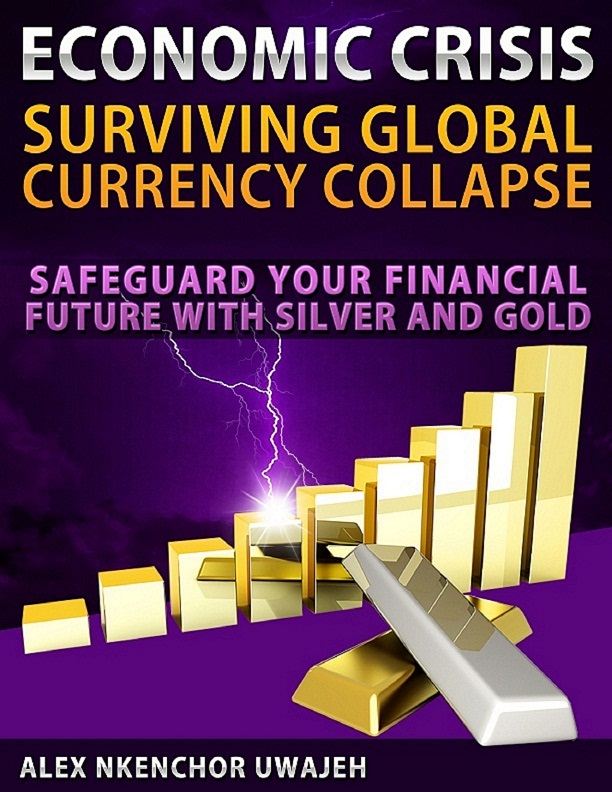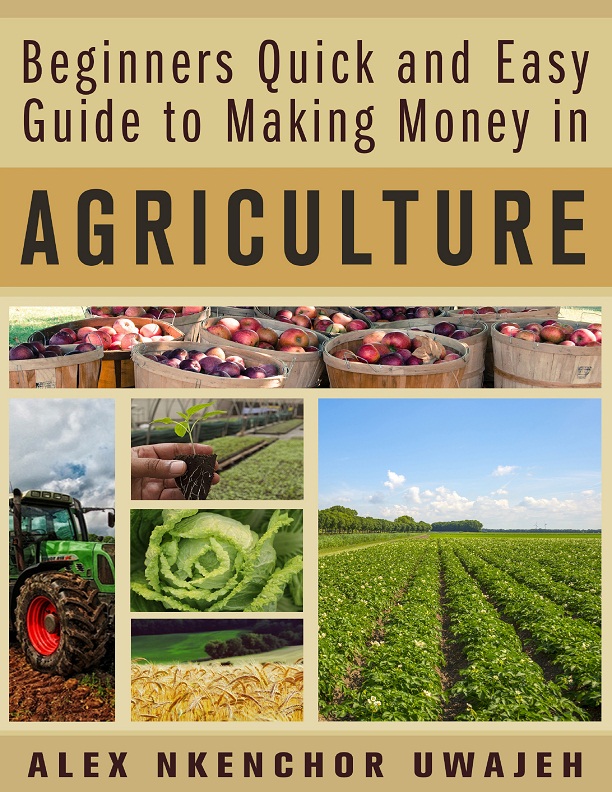 Browse my Google Playstore Books
Want Audible Audio Books? Start Listening Now, 30 Days Free