Helpful Articles





The Rise of Deepfakes: How AI is Redefining Truth and Reality


Chapter 1: Introduction to Deepfakes

Defining deepfakes and their origin
Overview of AI and its role in deepfake technology
Chapter 2: The Science Behind Deepfakes

Understanding deep learning and neural networks
Key components of deepfake creation
Chapter 3: Early Instances of Deepfakes

Historical context and initial use cases
Early concerns and reactions
Chapter 4: The Evolution of Deepfake Technology

Advancements in AI and their impact on deepfakes
Emerging tools and platforms for creating deepfakes
Chapter 5: Social and Political Implications

Influence on public opinion and trust
The use of deepfakes in spreading misinformation
Chapter 6: Legal and Ethical Challenges

Copyright and intellectual property issues
Privacy concerns and potential misuse of deepfakes
Chapter 7: Detecting and Combating Deepfakes

Methods to identify and verify authenticity
The role of AI in detecting deepfakes
Chapter 8: Deepfakes and Cybersecurity

Threats to individuals and organizations
Protecting against deepfake attacks
Chapter 9: Deepfakes in the Entertainment Industry

Impact on filmmaking and digital storytelling
Legal and ethical considerations in entertainment
Chapter 10: The Intersection of Deepfakes and Politics

The use of deepfakes in political campaigns
Preventing deepfakes from undermining democracy
Chapter 11: Deepfakes in Journalism and Media

The role of deepfakes in news reporting
Safeguarding media credibility
Chapter 12: Psychological and Societal Impact

Effects on mental health and well-being
Social consequences of widespread deepfake usage
Chapter 13: Deepfake Regulation and Policies

Current state of legislation worldwide
Challenges in implementing effective regulations
Chapter 14: AI Advancements and Deepfake Accuracy

How AI improvements contribute to realistic deepfakes
Potential future advancements and their implications
Chapter 15: Deepfakes and Identity Theft

The rise of identity-based fraud
Preventive measures for safeguarding identities
Chapter 16: AI and the Spread of Disinformation

The link between AI-generated content and misinformation
Countering the spread of disinformation through AI
Chapter 17: The Future of Deepfakes

Predictions and potential scenarios
Preparing for the long-term impact of deepfake technology
Chapter 18: Deepfakes in Education and Training

Positive applications in skill development and learning
Ethical considerations in educational contexts
Chapter 19: Combining AI and Human Expertise

Enhancing human capabilities through AI
Striking a balance between technology and human intuition
Chapter 20: Deepfakes and Virtual Reality

Overlapping technologies and possibilities
Ethical concerns and safeguards for VR deepfakes
Chapter 21: Building Trust in the Digital Age

Promoting media literacy and critical thinking
Strengthening trust amid the deepfake era
Chapter 22: Deepfakes and the Business Landscape

Implications for marketing and branding
Ensuring transparency and authenticity in advertising
Chapter 23: AI Regulation and Accountability

The need for ethical AI frameworks
Holding creators responsible for deepfake content
Chapter 24: Collaborative Efforts in Fighting Deepfakes

Public-private partnerships and research initiatives
Working together to combat the deepfake challenge
Chapter 25: Conclusion - Navigating the Deepfake Era

Chapter 1: Introduction to Deepfakes

In recent years, deepfakes have emerged as a cutting-edge technology that harnesses the power of artificial intelligence (AI) to manipulate and create realistic audio, video, or images. The term "deepfake" is a combination of "deep learning" and "fake," referring to the use of deep learning algorithms to fabricate content that convincingly portrays individuals saying or doing things they never actually did. These AI-generated manipulations can be as seemingly harmless as swapping faces in a video for entertainment purposes, or as malicious as disseminating misinformation and fake news.

Deepfakes gained significant attention in 2017 when a Reddit user posted pornographic videos featuring the faces of celebrities superimposed onto adult film actors' bodies. This incident marked the beginning of the deepfake revolution, sparking both fascination and concern among the public and experts alike.

Chapter 2: The Science Behind Deepfakes

Deepfakes rely on the principles of deep learning, a subset of machine learning that uses artificial neural networks to mimic the human brain's pattern recognition capabilities. Neural networks consist of layers of interconnected artificial neurons that learn from vast amounts of data. In the context of deepfakes, generative adversarial networks (GANs) are commonly used. GANs consist of two neural networks: a generator that produces fake content and a discriminator that tries to identify whether the content is real or fake.

The generator and discriminator engage in a "game" where the generator continuously improves its ability to create realistic content, while the discriminator becomes more proficient at detecting fakes. Over time, this adversarial training results in deepfakes that are increasingly difficult to distinguish from genuine content.

Chapter 3: Early Instances of Deepfakes

While deepfakes made headlines in 2017, the technology had been quietly evolving for several years before that. Early experiments with deepfakes involved swapping faces in videos or replacing voiceovers. However, the results were often far from convincing. As AI and computational power improved, deepfakes became more sophisticated and believable.

One of the earliest instances of a notable deepfake dates back to 2002 when a research project called "Voodoo" by Stehphan Koplowitz morphed the faces of politicians and celebrities in real-time. Although the results were crude compared to today's deepfakes, it demonstrated the potential of this technology.

Chapter 4: The Evolution of Deepfake Technology

The advancement of deepfake technology has been propelled by several factors, including improvements in AI algorithms, access to massive datasets, and increased computing power. As AI research progressed, better generative models were developed, leading to more realistic and convincing deepfakes.

Additionally, the rise of open-source software and online platforms has democratized deepfake creation, making it accessible to a wider audience. Today, anyone with basic technical knowledge can create deepfakes using user-friendly tools, amplifying concerns about their misuse.

Chapter 5: Social and Political Implications

The proliferation of deepfakes has raised significant social and political implications. The ease with which deepfakes can be created has made them a potent tool for spreading misinformation and disinformation. Political figures can be targeted with manipulated videos that can damage their reputation or sway public opinion.

Social media platforms have become a breeding ground for the dissemination of deepfakes, making it challenging to control their spread. The fear of deepfake content influencing elections, inciting violence, or causing social unrest has become a legitimate concern for governments and societies worldwide.

Chapter 6: Legal and Ethical Challenges

The rise of deepfakes has presented complex legal and ethical challenges. From a legal standpoint, the use of someone's likeness without their consent in deepfake content raises questions about intellectual property rights, privacy, and defamation.

Moreover, determining the source and authenticity of deepfake content is often difficult, complicating legal actions against creators or distributors of malicious deepfakes. Ethical considerations also come into play, with concerns about consent, manipulation, and the potential harm caused by deepfake content.

Chapter 7: Detecting and Combating Deepfakes

Detecting deepfakes is an ongoing battle between AI researchers and creators. Various methods have been proposed, including analyzing facial anomalies, inconsistencies in lip-syncing, and artifacts introduced during the deepfake generation process.

Deepfake detection models often utilize deep learning techniques to identify patterns that distinguish real content from fakes. However, as detection methods improve, so do deepfakes, leading to a cat-and-mouse game between creators and researchers.

Chapter 8: Deepfakes and Cybersecurity

Deepfakes pose significant cybersecurity risks, as they can be used to perpetrate various types of fraud. For instance, criminals can use deepfake audio to impersonate someone and gain access to sensitive information or financial accounts. Similarly, deepfakes can be employed in phishing attacks to deceive individuals into revealing personal data.

Organizations need to bolster their security measures to defend against deepfake-based threats. Multifactor authentication, voice biometrics, and advanced anomaly detection are among the tools employed to verify identity and prevent deepfake-based attacks.

Chapter 9: Deepfakes in the Entertainment Industry

The entertainment industry has embraced deepfake technology for both creative and controversial purposes. Filmmakers can use deepfakes to de-age actors or bring deceased stars back to the screen, enhancing the storytelling possibilities. However, the use of deepfakes to recreate deceased celebrities without their consent has sparked ethical debates.

Additionally, the prevalence of deepfake pornography has raised concerns about consent, privacy, and exploitation. Some jurisdictions have started enacting laws to combat non-consensual deepfake pornography and punish those who create and distribute it.

Chapter 10: The Intersection of Deepfakes and Politics

Political campaigns are increasingly becoming a target for deepfake manipulation. Deepfake videos can be used to depict politicians making false statements or engaging in scandalous activities, potentially influencing elections or public sentiment.

To mitigate the impact of deepfake-based disinformation, politicians and authorities must invest in public awareness campaigns to educate citizens about the risks of deepfakes and how to spot them. Transparent communication and fact-checking mechanisms are also vital to maintaining public trust.

Chapter 11: Deepfakes in Journalism and Media

The use of deepfakes in journalism and media raises profound ethical and professional challenges. While AI-generated content can streamline news production, it also opens the door to fake news and deceptive reporting.

Media organizations must prioritize fact-checking and verification procedures to maintain credibility in an era dominated by deepfakes. Additionally, ethical guidelines that address the responsible use of AI in journalism should be established to uphold journalistic integrity.

Chapter 12: Psychological and Societal Impact

The proliferation of deepfakes can have far-reaching psychological and societal effects. The prevalence of manipulated content erodes trust in the authenticity of digital media. As a result, people may become more skeptical and hesitant to believe anything they see or hear online.

Psychological consequences include feelings of anxiety, fear, and confusion when trying to discern real from fake. Society might experience further polarization as deepfakes are used to reinforce pre-existing biases and beliefs.

Chapter 13: Deepfake Regulation and Policies

Governments worldwide have started to grapple with the challenge of regulating deepfakes effectively. Balancing freedom of expression and the fight against misinformation is a delicate task.

Regulatory approaches include requiring disclaimers on AI-generated content, imposing penalties for the malicious use of deepfakes, and fostering collaborations between tech companies, researchers, and policymakers to address the problem collectively.

Chapter 14: AI Advancements and Deepfake Accuracy

As AI technology evolves, so does the accuracy and realism of deepfakes. More sophisticated deep learning models and better data training sets contribute to the creation of deepfakes that are increasingly difficult to detect.

Researchers continue to explore novel techniques to improve deepfake detection, but as the arms race between creators and detectors persists, the balance of power remains uncertain.

Chapter 15: Deepfakes and Identity Theft

Deepfakes have raised concerns about identity theft, where an individual's likeness can be manipulated to commit fraudulent activities. Cybercriminals may use deepfakes to bypass biometric security measures or defraud individuals and organizations.

Protecting against deepfake-based identity theft requires a combination of robust authentication methods, biometric safeguards, and vigilant monitoring of unusual account activities.

Chapter 16: AI and the Spread of Disinformation

AI-driven content generation goes beyond deepfakes and extends to the creation of text-based content. Natural language processing algorithms can generate convincingly written articles, posts, and comments, fueling the spread of disinformation on social media and other platforms.

Combating AI-generated disinformation demands a multidimensional approach, involving media literacy programs, fact-checking initiatives, and AI-powered detection systems to identify and counter fake content.

Chapter 17: The Future of Deepfakes

The future of deepfakes is both exciting and concerning. Technological advancements will likely lead to even more realistic and sophisticated deepfakes. The potential positive applications of deepfake technology, such as improving special effects in movies and enhancing virtual reality experiences, are vast.

However, the darker side of deepfakes also raises questions about the implications for truth and reality. Society must prepare for the challenges ahead and establish frameworks to ensure responsible AI use and safeguard against malicious exploitation.

Chapter 18: Deepfakes in Education and Training

Deepfakes can play a valuable role in education and training, offering immersive learning experiences and simulation scenarios. Students can interact with AI-generated historical figures, practice public speaking in virtual settings, and engage in lifelike medical simulations.

Educational institutions must be cautious, however, not to misuse deepfakes in ways that promote misinformation or manipulate young minds. Balancing creativity with ethical considerations is essential for leveraging deepfakes in education.

Chapter 19: Combining AI and Human Expertise

While AI technologies like deepfakes offer many advantages, it is crucial to recognize the importance of human expertise. Combining AI's capabilities with human judgment and intuition is vital for maintaining ethical practices and ensuring the responsible use of AI.

Human oversight is necessary to prevent the proliferation of harmful deepfakes and to maintain control over technology that may blur the lines between fact and fiction.

Chapter 20: Deepfakes and Virtual Reality

Deepfakes and virtual reality (VR) are converging, opening up new possibilities and challenges. In VR environments, AI-generated avatars and voices can create interactive and engaging experiences, simulating conversations with historical figures or celebrities.

However, ethical considerations emerge when the lines between real and virtual identities become blurred. Maintaining the distinction between real-world individuals and AI-generated entities is crucial to avoid potential harm and confusion.

Chapter 21: Building Trust in the Digital Age

In an era dominated by deepfakes and AI-generated content, building and maintaining trust is paramount. Media literacy programs and critical thinking education can empower individuals to discern real from fake.

Tech companies should prioritize transparency in their AI systems, offering clear disclaimers and ensuring that users understand when they are interacting with AI-generated content.

Chapter 22: Deepfakes and the Business Landscape

Deepfakes can significantly impact businesses and brands. From personalized marketing campaigns that leverage AI-generated customer avatars to potential deepfake-based reputation attacks, organizations must navigate the evolving landscape with vigilance.

Brand authenticity, consumer trust, and data security will become increasingly critical as businesses incorporate AI technologies, including deepfakes, into their strategies.

Chapter 23: AI Regulation and Accountability

The responsible use of AI, including deepfakes, necessitates comprehensive regulation and accountability measures. Governments, tech companies, and researchers must collaborate to establish ethical guidelines and frameworks that govern AI usage.

Ensuring that AI developers are accountable for the consequences of their creations is essential to prevent malicious applications of deepfake technology.

Chapter 24: Collaborative Efforts in Fighting Deepfakes

Addressing the deepfake challenge requires a united effort from various stakeholders. Tech companies, governments, researchers, and civil society organizations must work together to share information, develop detection methods, and promote responsible AI practices.

Public-private partnerships can play a crucial role in creating a safer digital environment and combating the spread of harmful deepfake content.

Chapter 25: Conclusion - Navigating the Deepfake Era

The rise of deepfakes represents both a technological marvel and a significant challenge. As AI-driven content continues to evolve, society must remain vigilant in safeguarding truth, authenticity, and privacy.

Striking a balance between technological advancement and ethical considerations will be the key to navigating the deepfake era. Through collaborative efforts, public awareness, and responsible AI practices, we can harness the potential benefits of deepfake technology while mitigating its adverse consequences on truth and reality.


Featured books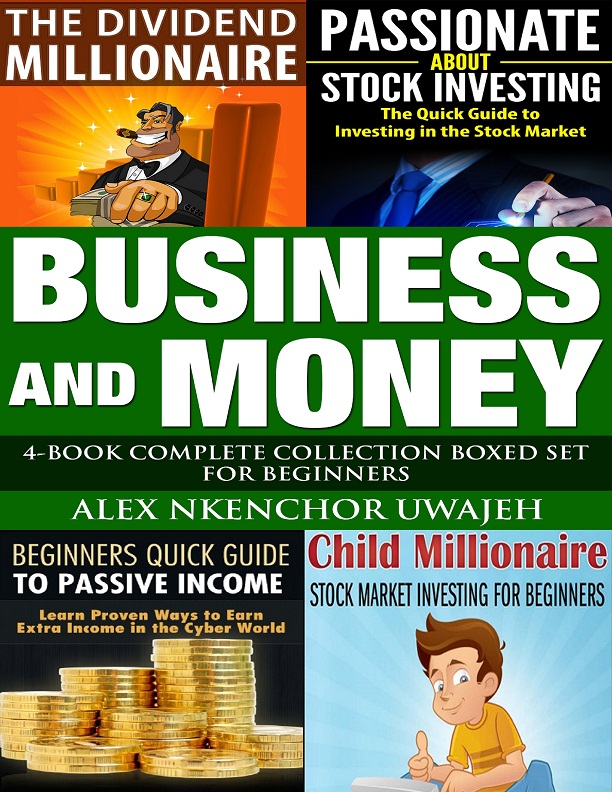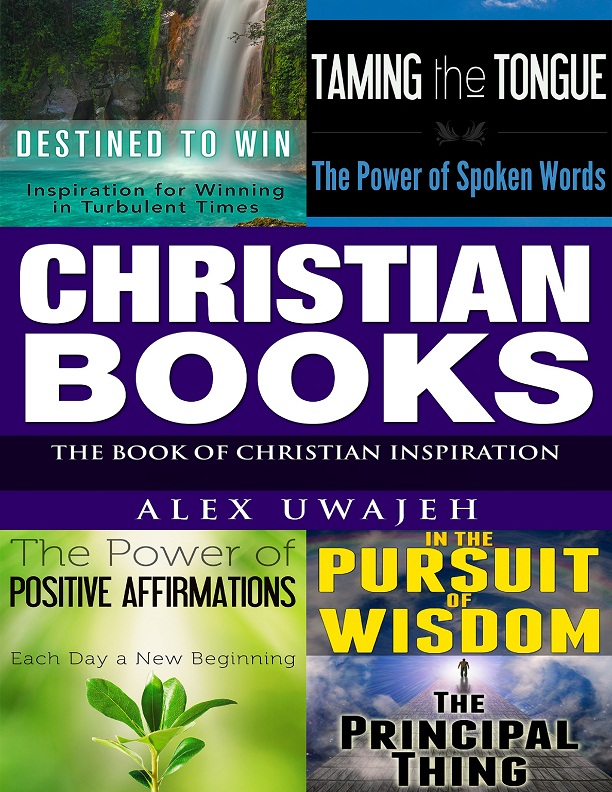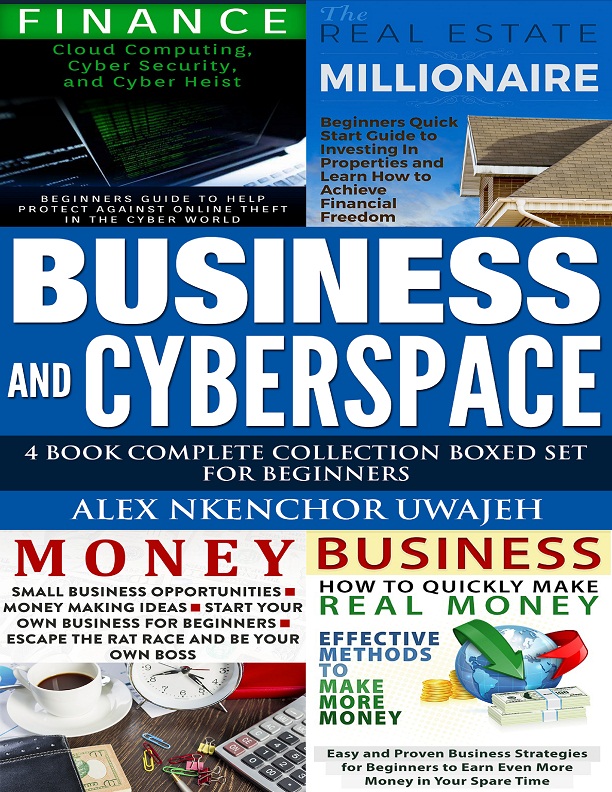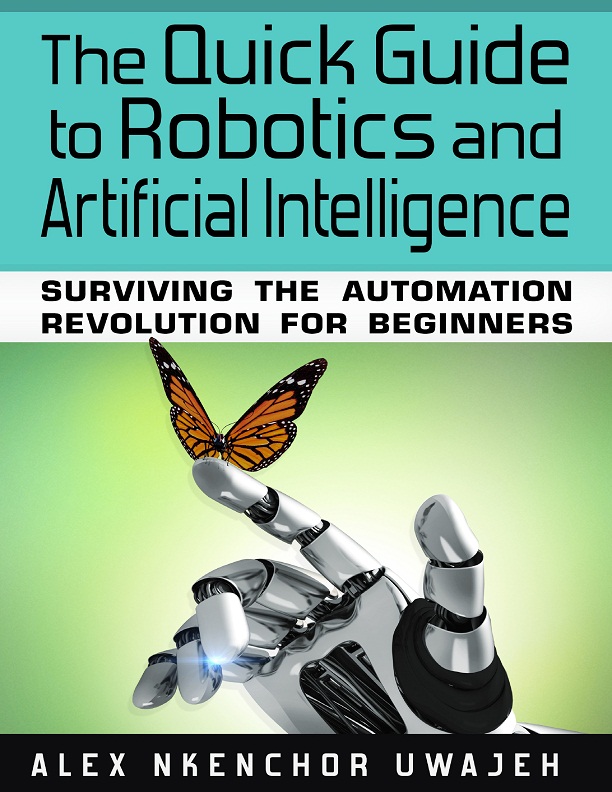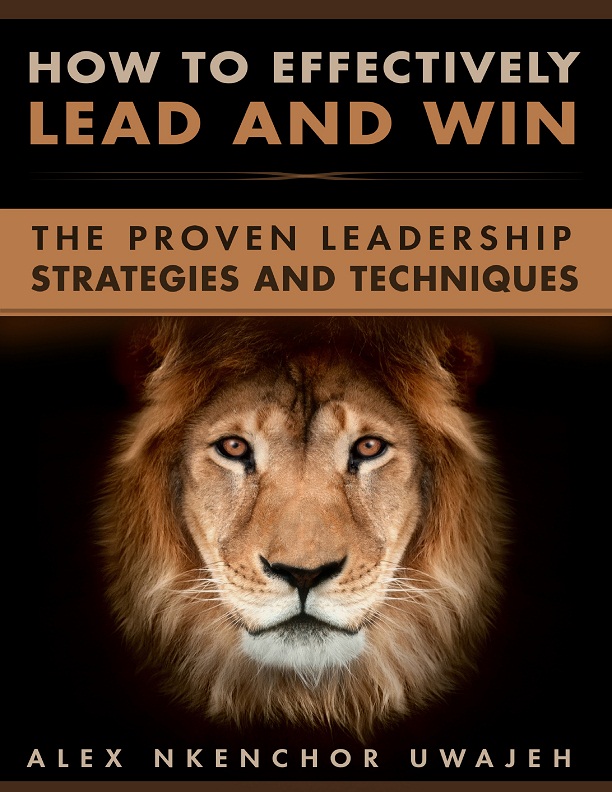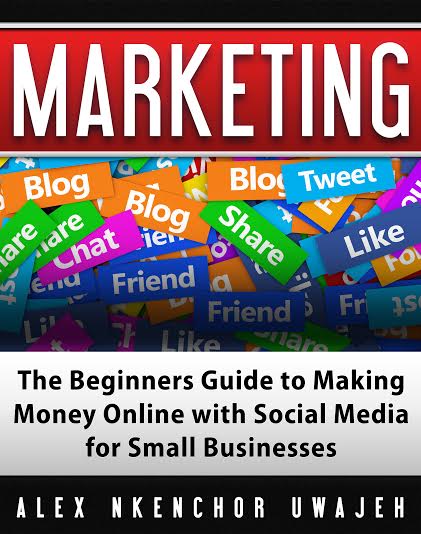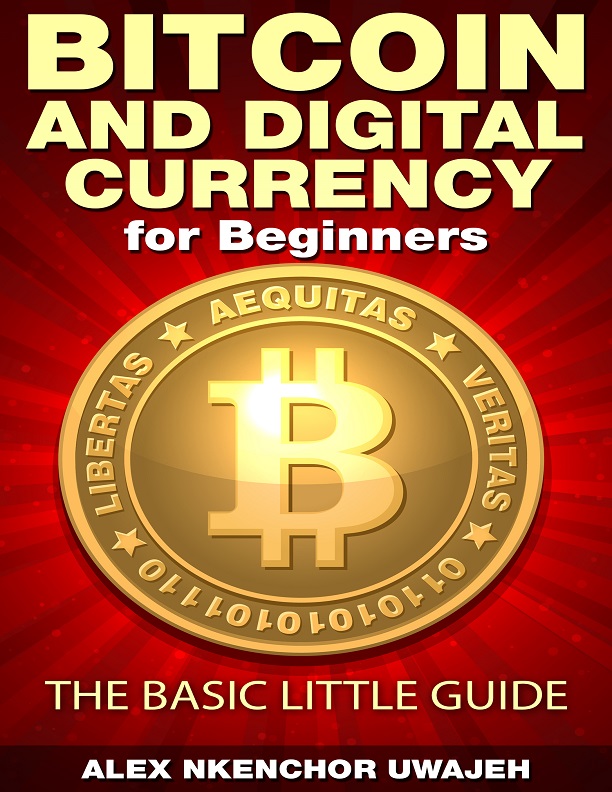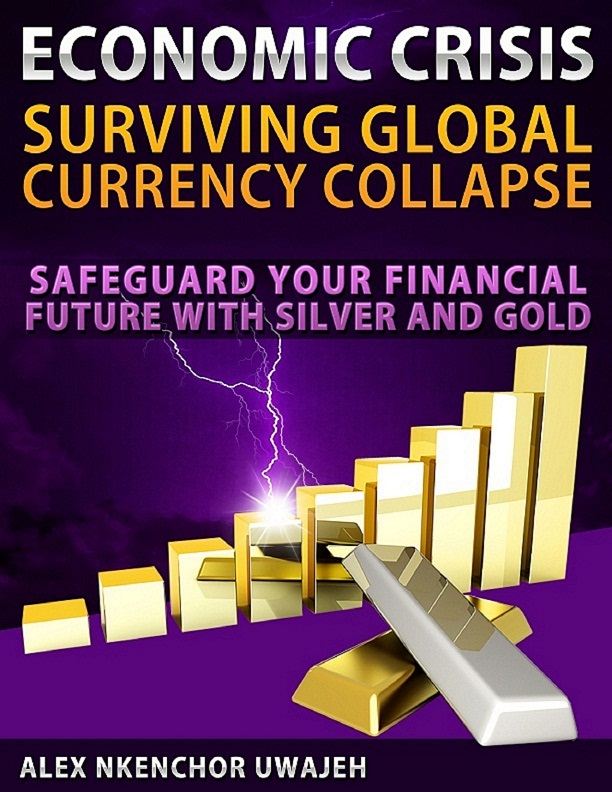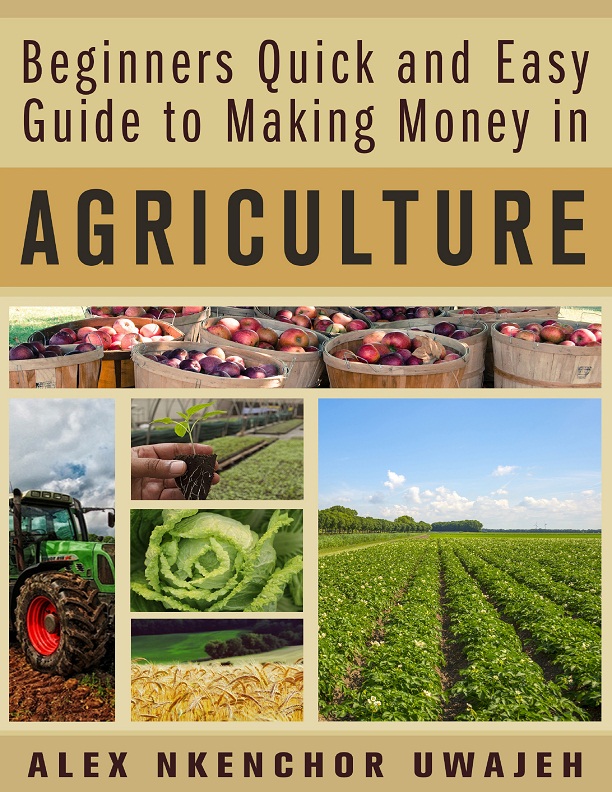 Browse my Google Playstore Books
Want Audible Audio Books? Start Listening Now, 30 Days Free