Helpful Articles





Double Lives: Celebrities Who Led Secret Second Careers

Table of Content
Chapter 1: Introduction

Defining the concept of double lives among celebrities
The allure of secret second careers in the spotlight
Chapter 2: The Philanthropic Undercover Agents

Celebrities who secretly work for charitable organizations
The impact of philanthropy on their public image
Chapter 3: Musicians with Hidden Talents

Musicians who excel in other artistic endeavors
The intersection of music and other creative outlets
Chapter 4: Actors Who Moonlight as Directors

The journey from being in front of the camera to behind it
Success stories of actors-turned-directors
Chapter 5: Athletes Turned Business Tycoons

Sports stars who transition into entrepreneurship
Balancing athletic careers with business ventures
Chapter 6: Writers in Disguise

Celebrities who are accomplished authors
Exploring their literary works and writing styles
Chapter 7: Politicians in the Spotlight

Celebrities who dabble in politics
The challenges of maintaining a dual career
Chapter 8: The Hidden Talents of Comedians

Comedians with surprising skills beyond making people laugh
The connection between comedy and other forms of creativity
Chapter 9: Superheroes on and off the Screen

Actors who portray superheroes and engage in real-life heroics
The impact of their dual roles on society
Chapter 10: The Secret Lives of Scientists

Celebrities with hidden careers in the field of science
Contributions to scientific research and discovery
Chapter 11: Designers, Stylists, and the Fashion World

Celebrities who have thriving careers in the fashion industry
The fusion of fame and fashion
Chapter 12: Teachers and Mentors

Celebrities who find fulfillment in educating others
Sharing their knowledge and skills with the next generation
Chapter 13: Artists Beyond the Canvas

The artistry of celebrities who paint, sculpt, or create visual art
The therapeutic nature of artistic expression
Chapter 14: The Culinary Stars

Celebrities who venture into the culinary world
Exploring their restaurants, cookbooks, and culinary expertise
Chapter 15: Tech Wizards of Hollywood

Actors and musicians with a passion for technology and startups
How they balance their tech careers with entertainment
Chapter 16: Silent Heroes: Undercover Agents

Celebrities who have worked secretly as intelligence agents
The James Bond-like world of espionage
Chapter 17: Environmental Activists

Celebrities who are environmental advocates
Using their fame to raise awareness about environmental issues
Chapter 18: The Secret Athletes

Celebrities who pursue sports outside of their primary careers
The physical and mental benefits of staying active
Chapter 19: Medical Professionals in Disguise

Actors and musicians who have pursued medical degrees
Juggling the demands of medicine and entertainment
Chapter 20: Humanitarians on a Mission

Celebrities who work undercover to aid in humanitarian efforts
Making a difference in crisis zones and disaster-stricken areas
Chapter 21: The Magicians in Showbiz

Celebrities who have a passion for magic and illusion
The world of illusionists in the entertainment industry
Chapter 22: Voice Actors and Their Alter Egos

Recognizing celebrities who lend their voices to animated characters
The evolution of voice acting in the entertainment world
Chapter 23: Business Moguls in the Shadows

Celebrities with thriving business empires outside of entertainment
The art of diversifying income streams
Chapter 24: The Disappearing Acts

Celebrities who took a break from their primary careers for their second ones
The reasons behind their hiatus and eventual return
Chapter 25: Conclusion

Reflecting on the lives of these celebrities with secret second careers
The impact of their dual roles on their personal lives and public personas

Chapter 1: Introduction

In the world of entertainment and fame, the concept of leading a double life often involves celebrities engaging in secret second careers. These parallel pursuits can range from philanthropic endeavors to hidden talents, undercover work to entrepreneurial pursuits. The allure of such secret lives lies in the intrigue they create and the opportunity for celebrities to explore different aspects of their passions and talents beyond their primary careers.
Ai Productivity Accelerator
Revolutionize your business! Learn exactly how to grow and market your business without spending a bunch of time and money hiring a team. Read more


Chapter 2: The Philanthropic Undercover Agents

Many celebrities choose to use their fame as a platform to make a significant impact on the world. However, some prefer to keep their charitable activities private. These philanthropic undercover agents work tirelessly behind the scenes, often contributing substantial amounts of time and money to various causes. By maintaining a low profile, they can avoid the perception of seeking attention for their generosity and focus solely on making a difference.

Celebrities like Keanu Reeves are known for their discreet philanthropy. He has donated millions to children's hospitals and cancer research, often without any public announcement. This chapter will explore the motives behind such hidden acts of kindness and the profound impact they have on society.

Chapter 3: Musicians with Hidden Talents

While many musicians achieve fame for their musical talents, some harbor other artistic gifts. These hidden talents can include painting, acting, or even pursuing careers in science or technology. The intersection of music and other creative outlets often leads to fascinating collaborations and innovative projects.

For example, the iconic musician David Bowie was not only a legendary rock star but also an accomplished painter and actor. His passion for visual arts and acting led to memorable film roles and a successful career as a painter, showing that creativity knows no bounds.

Chapter 4: Actors Who Moonlight as Directors

Transitioning from being in front of the camera to behind it is a path taken by several actors. Some discover a newfound passion for directing, producing, or screenwriting and choose to explore these aspects of the entertainment industry.

Prominent actor-turned-directors like Clint Eastwood and Ben Affleck have proven their mettle in both fields. Their success highlights the versatility and depth of talent within the entertainment world.

Chapter 5: Athletes Turned Business Tycoons

Athletes often face the challenge of transitioning out of their sporting careers. Some navigate this transition by becoming successful entrepreneurs and business leaders. They leverage their fame, resources, and competitive spirit to excel in industries beyond sports.

Notable examples include former basketball star Michael Jordan, whose Air Jordan brand is a billion-dollar enterprise, and soccer legend David Beckham, who has built a diverse business empire encompassing fashion, fragrance, and soccer clubs. This chapter explores the business acumen of these athletes and how they balance their athletic legacies with their business ventures.

Chapter 6: Writers in Disguise

Behind the glitz and glamour of the entertainment world, some celebrities find solace and expression in the written word. Authors like Ethan Hawke, Steve Martin, and Tom Hanks have surprised the literary world with their thought-provoking novels, essays, and screenplays. This chapter delves into their literary works and examines how their writing styles and experiences as public figures influence their storytelling.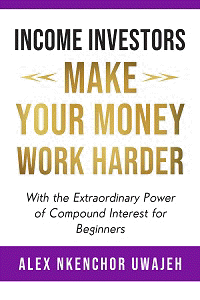 Chapter 7: Politicians in the Spotlight

The allure of politics often beckons to celebrities, some of whom choose to enter the political arena while maintaining their entertainment careers. This chapter explores the challenges of balancing fame and public service and examines the impact of celebrities-turned-politicians on the political landscape.

Notable figures like Arnold Schwarzenegger, who served as Governor of California, and Cynthia Nixon, known for her role in "Sex and the City," who ran for Governor of New York, have used their platforms to advocate for political change.

Chapter 8: The Hidden Talents of Comedians

Comedians are known for making people laugh, but many of them possess hidden talents beyond humor. Some are accomplished musicians, actors, or even visual artists. This chapter explores the connection between comedy and other forms of creativity and showcases the diverse talents that comedians often keep under wraps.

Comedians like Donald Glover, who is also a successful actor and musician, exemplify the multifaceted nature of comedic talent.

Chapter 9: Superheroes on and off the Screen

Actors who portray superheroes on the big screen sometimes engage in real-life heroics as well. These individuals use their fame to advocate for social and humanitarian causes, making a significant impact beyond their roles in blockbuster films.

For instance, Robert Downey Jr., famous for his portrayal of Iron Man, has actively participated in various philanthropic initiatives, including using advanced technology to address environmental issues. This chapter delves into the intersection of fiction and reality in the lives of these superhero actors.

Chapter 10: The Secret Lives of Scientists

Beyond their on-screen personas, some celebrities are avid scientists who actively contribute to research and discovery. This chapter explores their passion for science and the remarkable contributions they make to fields like astrophysics, biology, and environmental science.

Prominent examples include Mayim Bialik, who holds a Ph.D. in neuroscience, and Brian May, the lead guitarist of Queen, who is an astrophysicist. Their dedication to science showcases the intellectual depth that can exist alongside fame.

Chapter 11: Designers, Stylists, and the Fashion World

The fashion industry is another arena where celebrities often establish secret second careers. Some become designers, create their clothing lines, or serve as fashion icons who influence trends. This chapter explores their impact on fashion culture and the fusion of fame and style.

Celebrities like Victoria Beckham, Mary-Kate and Ashley Olsen, and Rihanna have successfully transitioned from the entertainment world to fashion, creating their fashion empires.

Chapter 12: Teachers and Mentors

Education and mentorship are avenues where celebrities find fulfillment beyond their primary careers. Many celebrities become teachers, mentors, or advocates for education, using their influence to inspire and guide the next generation.

This chapter explores the experiences of celebrities who share their knowledge and skills with students, providing insights into the transformative power of education.

Chapter 13: Artists Beyond the Canvas

Some celebrities possess artistic talents that extend beyond music, acting, or writing. They paint, sculpt, or engage in other forms of visual art as a means of self-expression and relaxation. This chapter delves into the artistry of celebrities who create visual art and explores the therapeutic nature of their creative outlets.

Artists like Pierce Brosnan and Sylvester Stallone have found solace in painting, showcasing their artistic versatility.

Chapter 14: The Culinary Stars

The culinary world is not immune to celebrity crossovers. Some famous individuals open restaurants, write cookbooks, or even become renowned chefs. This chapter explores their culinary endeavors and the passion they bring to the kitchen.

Celebrity chefs like Gordon Ramsay and Jamie Oliver have successfully transitioned from television personalities to influential figures in the culinary world.

Chapter 15: Tech Wizards of Hollywood

Technology and startups often appeal to celebrities who seek to expand their horizons. This chapter examines actors and musicians who are passionate about technology and explores how they balance their tech careers with their entertainment ones.

Ashton Kutcher, for example, has invested in numerous tech startups and co-founded a venture capital firm, demonstrating the synergy between Hollywood and Silicon Valley.

Chapter 16: Silent Heroes: Undercover Agents

Some celebrities work undercover as intelligence agents, participating in covert operations and gathering vital information. While their work is often shrouded in secrecy, this chapter provides insights into the world of espionage and the challenges celebrities face while navigating dual identities.

The intriguing lives of celebrities like Angelina Jolie and Sean Connery, who were rumored to have connections to intelligence agencies, are explored in detail.

Chapter 17: Environmental Activists

Environmental activism has become a prominent cause among celebrities. This chapter discusses the celebrities who use their fame to raise awareness about environmental issues and work diligently to protect the planet.

Prominent activists like Leonardo DiCaprio and Gisele Bündchen have used their platforms to advocate for climate change action and conservation efforts.

Chapter 18: The Secret Athletes

While sports may be their primary career, some athletes engage in additional sports or physical activities outside their respective fields. These secret athletes often find solace and physical fulfillment in lesser-known sports or recreational activities.

This chapter explores the hidden athletic pursuits of famous athletes and their motivations for engaging in these activities.
Ai Productivity Accelerator
Revolutionize your business! Learn exactly how to grow and market your business without spending a bunch of time and money hiring a team. Read more


Chapter 19: Medical Professionals in Disguise

A few celebrities have pursued medical degrees and have worked as doctors or in healthcare-related fields. This chapter delves into their journeys, the challenges they faced while balancing medicine and entertainment, and the impact of their medical work.

For instance, Ken Jeong, known for his roles in "The Hangover" and "Community," is also a licensed physician, and he drew on his medical expertise to play a doctor in several films.

Chapter 20: Humanitarians on a Mission

Some celebrities work undercover to aid in humanitarian efforts in crisis zones and disaster-stricken areas. They use their resources, fame, and connections to make a difference in the lives of those in need.

This chapter explores the lives of celebrities like Angelina Jolie and George Clooney, who have worked tirelessly in war-torn regions and areas affected by natural disasters.

Chapter 21: The Magicians in Showbiz

Magic and illusion have fascinated people for centuries, and some celebrities have turned their passion for magic into a secret second career. This chapter explores the world of illusionists within the entertainment industry and highlights celebrities who have honed their magical skills.

Prominent magician-celebrities like Neil Patrick Harris and David Copperfield are featured, showcasing their contributions to the world of magic.

Chapter 22: Voice Actors and Their Alter Egos

Behind the animated characters we know and love, there are often famous voices that bring them to life. This chapter explores the world of voice acting and the celebrities who lend their voices to animated characters.

Icons like Mark Hamill, famous for his portrayal of Luke Skywalker, have also made a significant impact in the world of voice acting, providing insights into their experiences and contributions.

Chapter 23: Business Moguls in the Shadows

Some celebrities build thriving business empires outside of their primary careers in entertainment. They diversify their income streams and create lasting legacies in various industries.

This chapter delves into the strategies and success stories of celebrities-turned-business moguls, such as Oprah Winfrey, whose media empire extends far beyond her talk show.

Chapter 24: The Disappearing Acts

Occasionally, celebrities take a break from their primary careers to explore other interests or aspects of their lives. This chapter examines the reasons behind these hiatuses and the eventual returns of these individuals to the spotlight.

The experiences of celebrities like Daniel Day-Lewis, who temporarily retired from acting to pursue other passions, offer insights into the complexities of fame and personal fulfillment.

Chapter 25: Conclusion

In concluding this comprehensive exploration of celebrities who led secret second careers, it becomes evident that fame and talent often extend beyond the spotlight. Celebrities, like anyone else, have multifaceted lives and passions that drive them to excel in diverse fields. These double lives provide not only intrigue and fascination but also inspiration for others to pursue their passions relentlessly, regardless of their public personas.

The stories of these celebrities exemplify the boundless potential within each individual and underscore the idea that there is no limit to what one can achieve when driven by passion, dedication, and the courage to explore uncharted territories.


Featured books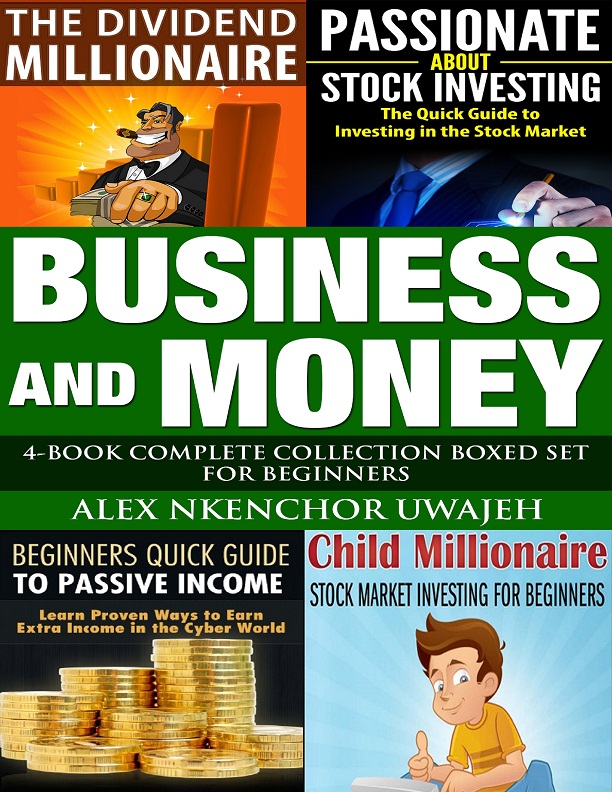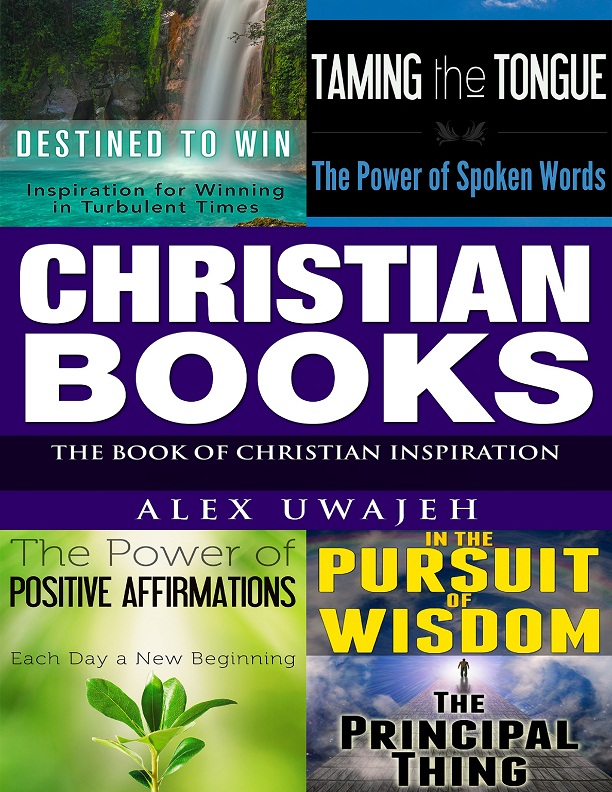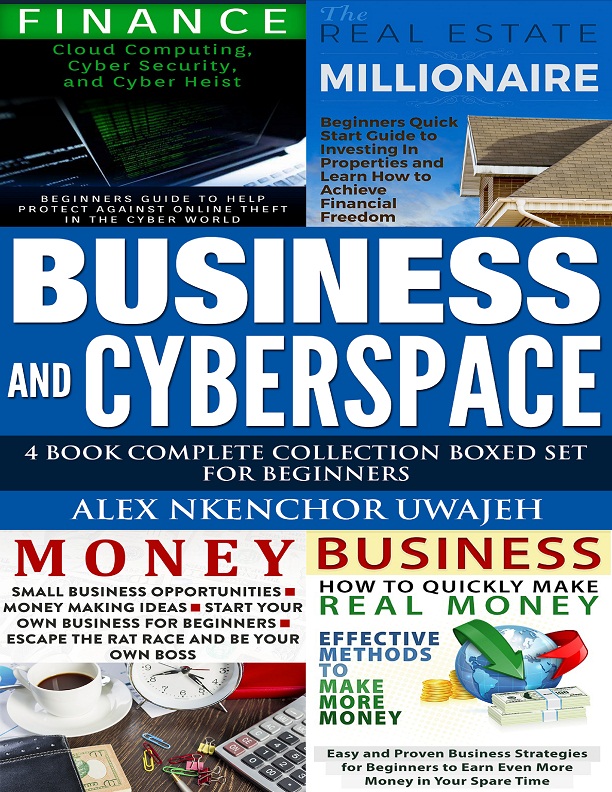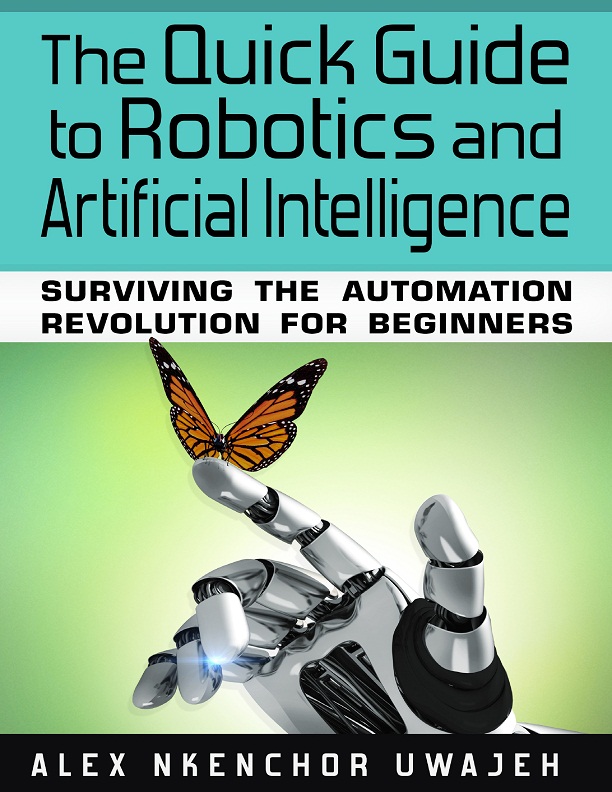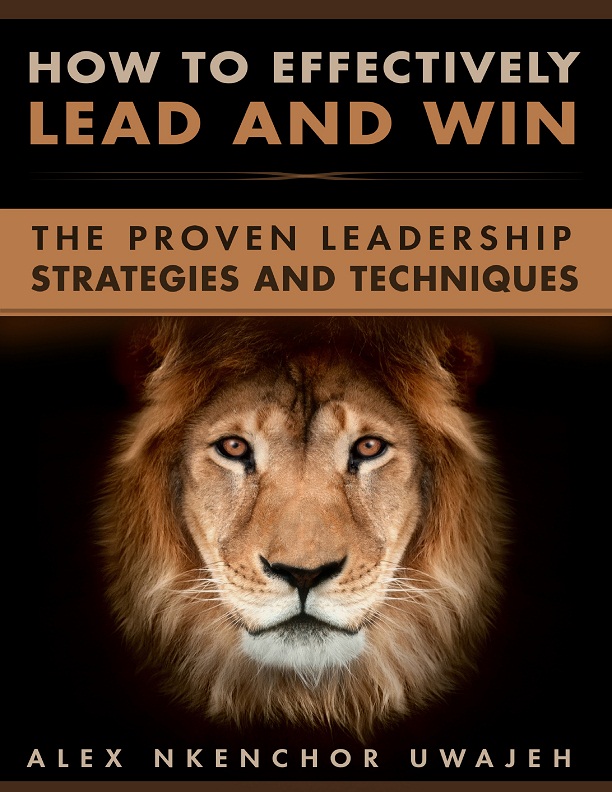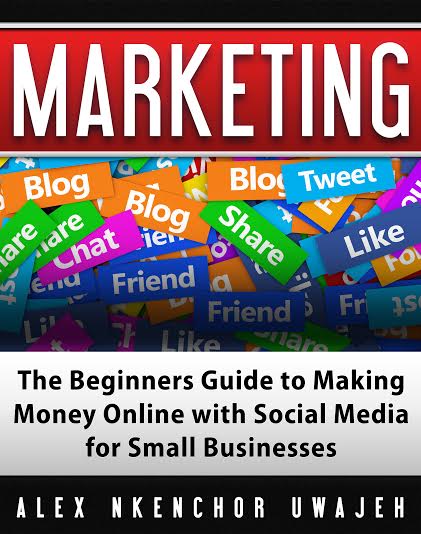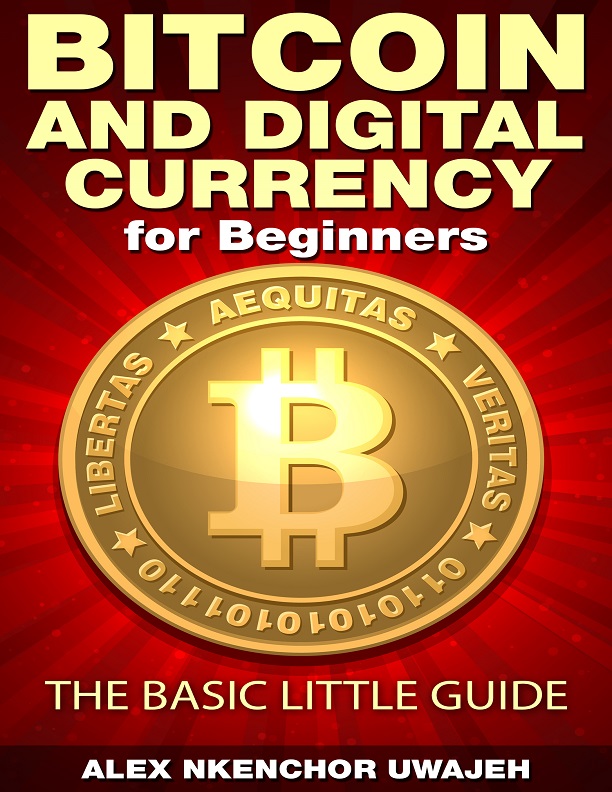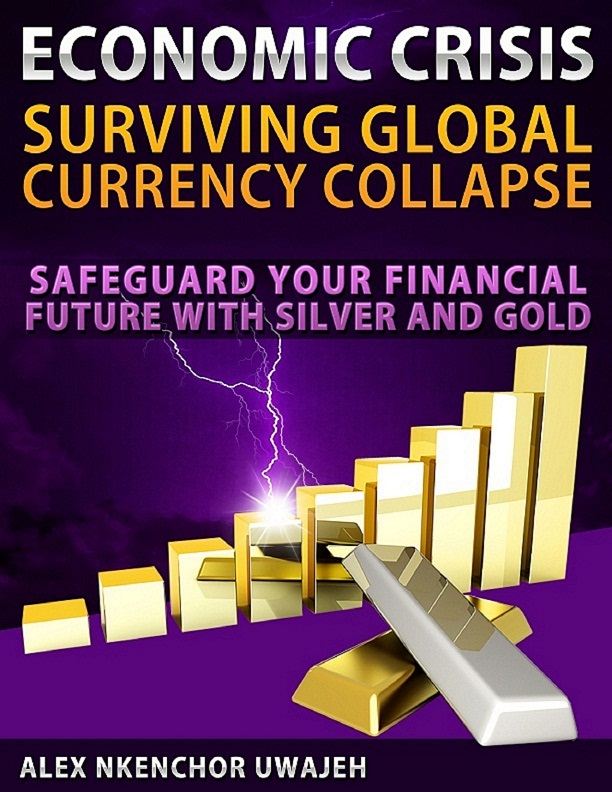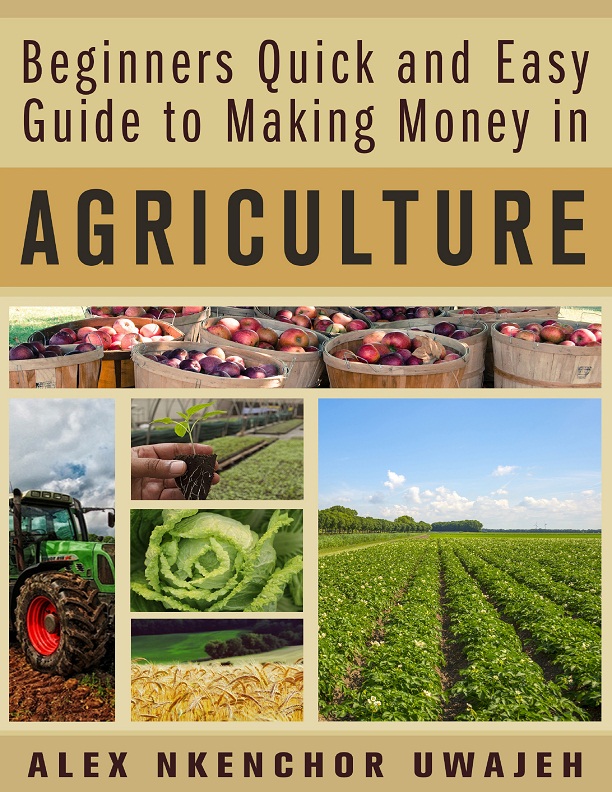 Browse my Google Playstore Books
Want Audible Audio Books? Start Listening Now, 30 Days Free