Food Preservation Techniques: From Smoking to Salting

Table of Contents
Chapter 1: Introduction to Food Preservation

Understanding the importance of food preservation
The evolution of food preservation techniques
Chapter 2: Historical Perspectives

Ancient methods of food preservation
Early civilizations and their preservation techniques
Chapter 3: Smoking as a Preservation Technique

The art of smoking food
How smoking preserves and enhances flavor
Chapter 4: Salt as a Preservative

The significance of salt in food preservation
Salt curing and its various applications
Chapter 5: Drying and Dehydration

How drying prevents spoilage
Sun drying, air drying, and freeze drying
Chapter 6: Fermentation: Preserving with Microbes

The role of fermentation in food preservation
Popular fermented foods around the world
Chapter 7: Pickling: The Power of Acids

Pickling as a preservation method
Types of pickles and their preparation
Chapter 8: Canning and Bottling

The invention of canning
Modern canning techniques and equipment
Chapter 9: Refrigeration and Freezing

The advent of refrigeration
Freezing as a preservation method
Chapter 10: Preserving with Sugar

Preserving fruits in sugar syrup
Making jams, jellies, and preserves
Chapter 11: Preserving with Vinegar

Vinegar as a natural preservative
Making vinegar-based sauces and condiments
Chapter 12: Smoking: Beyond Meat

Smoking fish and other seafood
The art of smoking cheese
Chapter 13: Salt Preservation in Meat

Dry curing and wet curing of meats
Traditional salted meats from around the world
Chapter 14: Dehydrating Fruits and Vegetables

The process of dehydrating fruits
Creating vegetable chips and snacks
Chapter 15: Fermentation in Beverages

Brewing beer and cider
The science of fermentation in beverages
Chapter 16: The Science Behind Canning

Understanding the microbiology of canning
Safe canning practices
Chapter 17: Modern Refrigeration and Freezing

How refrigerators and freezers work
Maximizing the shelf life of foods in these appliances
Chapter 18: Preserving with Sugar: Beyond Jams

Candying fruits and flowers
Preserving ginger and other roots
Chapter 19: The Magic of Vinegar: Pickling Vegetables

Making classic and exotic vegetable pickles
Quick pickling vs. traditional pickling
Chapter 20: Food Preservation for Sustainability

Sustainable practices in food preservation
Reducing food waste through preservation techniques
Chapter 21: Home Food Preservation

Tips for safely preserving food at home
Equipment and tools for home preservation
Chapter 22: The Role of Food Preservatives

Natural vs. synthetic preservatives
The debate over the safety of food additives
Chapter 23: Challenges and Risks in Food Preservation

Potential health risks associated with certain preservation methods
Controversies in the food preservation industry
Chapter 24: The Future of Food Preservation

Emerging technologies in food preservation
Innovations for extending the shelf life of perishable foods
Chapter 25: Conclusion and Final Thoughts

Chapter 1: Introduction to Food Preservation

Food preservation is a fundamental aspect of human history and culture. It refers to the process of extending the shelf life and preventing spoilage of food. The reasons for food preservation are multifaceted, including ensuring a stable food supply during seasons of scarcity, reducing food waste, and enhancing flavor and texture. Preservation techniques have evolved over millennia, driven by technological advancements, cultural practices, and the pursuit of culinary excellence.


Chapter 2: Historical Perspectives

Throughout history, different civilizations developed their unique food preservation methods. Ancient Egyptians dried fish and meat in the sun, while early Chinese civilizations pickled vegetables and preserved meat with salt. The Roman Empire is famous for its use of honey as a preservative. In the Middle Ages, European monks contributed to the development of cheese-making and brewing techniques, both of which involved preservation. These historical practices laid the foundation for modern preservation methods.
Ai Productivity Accelerator
Revolutionize your business! Learn exactly how to grow and market your business without spending a bunch of time and money hiring a team. Read more


Chapter 3: Smoking as a Preservation Technique

Smoking is not only a preservation technique but also a method of flavor enhancement. It involves exposing food to smoke produced by burning wood or other combustible materials. The smoke contains compounds like phenols and creosotes that act as preservatives by inhibiting microbial growth and oxidation. Beyond preservation, smoking imparts a distinctive smoky flavor to foods, such as smoked salmon, bacon, and cheeses.

Chapter 4: Salt as a Preservative

Salt is one of the oldest and most versatile food preservatives. It works by drawing moisture out of microbial cells, inhibiting their growth. Dry curing and wet curing are common salt preservation methods. Dry curing involves rubbing meat or fish with salt and allowing it to air dry, while wet curing involves submerging the food in a saltwater solution. Salt-preserved foods include salted cod, prosciutto, and sauerkraut.
Custom Keto Diet: Would You Like to Know Exactly What to Eat to Lose Fat and Get Healthy Without Giving Up Your Favorite Foods or Starving Yourself? I invite you to read this page


Chapter 5: Drying and Dehydration

Drying is a simple and effective preservation technique that involves removing moisture from food. Sun drying, air drying, and freeze drying are common methods. Sun drying relies on sunlight and air circulation, while air drying typically involves the use of low heat. Freeze drying, on the other hand, involves freezing food and then subjecting it to a vacuum to remove water. Dried fruits, jerky, and powdered milk are examples of dried foods.
Brand New Probiotics
Specially Designed For The
Health Of Your Teeth And Gums
(Hint - No Toothpaste or Mouthwash Involved)...Click Here to Learn More


Chapter 6: Fermentation: Preserving with Microbes

Fermentation is a natural preservation process that relies on microorganisms like bacteria, yeast, and molds to transform food components. This process produces lactic acid, alcohol, or other organic acids, creating an acidic environment that inhibits harmful bacteria. Fermented foods include yogurt, cheese, kimchi, and sauerkraut. Fermentation not only preserves food but also enhances its flavor and nutritional value.

Chapter 7: Pickling: The Power of Acids

Pickling involves immersing food in an acidic solution, usually vinegar or brine, to create an environment that prevents spoilage. The acidity inhibits the growth of bacteria, molds, and yeasts. Pickled foods can range from cucumbers (pickles) to onions, beets, and even eggs. Pickling is a versatile preservation method that adds a tangy and flavorful twist to various ingredients.

Chapter 8: Canning and Bottling

Canning is a modern preservation method that involves sealing food in airtight containers after heating it to a specific temperature. This process destroys harmful microorganisms and enzymes, ensuring long-term shelf stability. Glass jars or metal cans are commonly used for canning. It revolutionized food preservation in the 19th century and enabled the mass distribution of perishable foods like fruits, vegetables, and soups.
Scientists Discover A Hidden Root Cause Of Stubborn Belly Fat, And It Will Surprise You…Click Here to Learn More


Chapter 9: Refrigeration and Freezing

Refrigeration and freezing are essential preservation techniques for modern households. Refrigeration keeps food at temperatures above freezing but below room temperature, slowing down microbial growth and enzymatic reactions. Freezing takes it a step further by lowering the temperature to below freezing, effectively preserving food by inhibiting microbial activity and enzymatic reactions. Refrigerators and freezers are indispensable appliances in the preservation of fresh produce, meats, and dairy products.

Chapter 10: Preserving with Sugar

Sugar has been used for centuries to preserve fruits and even some vegetables. In this method, fruits are cooked in sugar syrup, which acts as a preservative by creating a high-osmotic environment that prevents microbial growth. The process also preserves the texture and color of the fruit while adding sweetness. Common examples include candied fruits, fruit preserves, and fruit jams.

Chapter 11: Preserving with Vinegar

Vinegar, a product of fermentation, is a versatile preservative and flavor enhancer. It works by creating an acidic environment that inhibits microbial growth. Vinegar-based pickles, like dill pickles and bread-and-butter pickles, are popular examples of this preservation method. Additionally, vinegar is used to make condiments such as mustard, ketchup, and hot sauce.
Brand New Probiotics Specially Designed For The Health Of Your Teeth And Gums Click Here to Learn More


Chapter 12: Smoking: Beyond Meat

While smoking is often associated with meat preservation, it can also be used for other foods. Smoked cheeses, like gouda and cheddar, acquire a rich, smoky flavor. Vegetables such as tomatoes, eggplants, and peppers can be smoked to enhance their taste and add a smoky dimension to dishes like salsas and sauces.

Chapter 13: Salt Preservation in Meat

Salt preservation of meats has a long history worldwide. Dry curing, as seen in the production of prosciutto and country ham, involves rubbing meat with salt and other seasonings and allowing it to air dry. Wet curing or brining is another method used for meats like corned beef. Salt-preserved meats are prized for their intense flavors and extended shelf life.

Chapter 14: Dehydrating Fruits and Vegetables

Dehydration is a versatile preservation method that extends the shelf life of fruits and vegetables while concentrating their flavors. Fruits like apples, bananas, and mangoes can be sliced and dehydrated to make chewy snacks. Vegetables can be turned into crispy chips or rehydrated for use in soups and stews.
Japanese Biochemist Discovers New 5-second Appetizer That Flushes Out 57 lbs Of Nagging Belly Fat Click Here to Learn More


Chapter 15: Fermentation in Beverages

Fermentation is not limited to food; it plays a significant role in beverage production. The fermentation of grains, such as barley, and grapes produces beer and wine, respectively. Additionally, fermentation is crucial in brewing spirits like whiskey and vodka. Fermentation not only preserves these beverages but also contributes to their unique flavors and aromas.

Chapter 16: The Science Behind Canning

Canning involves a scientific understanding of microbiology and heat processing. The key to safe canning is destroying harmful microorganisms, primarily Clostridium botulinum, which can produce deadly toxins in low-oxygen environments. High temperatures during canning kill these microorganisms and ensure the safety of canned products. Modern canning techniques have been refined to achieve this balance between preservation and safety.
Are you looking for the hottest blood sugar support and type 2 diabetes in the market right now? Look no further! Click Here to Discover More


Chapter 17: Modern Refrigeration and Freezing

The science behind refrigeration and freezing is based on the principle of heat transfer. Refrigerators and freezers use a refrigerant to absorb heat from the interior, maintaining lower temperatures. Proper temperature control is essential for preserving food quality and safety. Additionally, advanced features like humidity control, air circulation, and adjustable shelving contribute to effective food preservation.

Chapter 18: Preserving with Sugar: Beyond Jams

Beyond traditional jams and jellies, sugar preservation techniques can be applied creatively. Candying involves immersing fruits, nuts, or even flowers in sugar syrup to create sweet treats with a delightful crunch. Ginger can be preserved in sugar to make ginger candy or used as a sweet ingredient in various dishes.
Weight Loss ... The most talked about weight loss product is finally here! BioFit is a powerful supplement that supports healthy weight loss the natural way. Read more


Chapter 19: The Magic of Vinegar: Pickling Vegetables

Vegetable pickles are a delightful way to preserve the flavors and textures of seasonal produce. The brine, typically made with vinegar, salt, and spices, preserves vegetables like cucumbers, carrots, and cauliflower. Quick pickling is a fast method, often used to make refrigerator pickles, while traditional pickling involves canning and storing pickles for longer periods.

Chapter 20: Food Preservation for Sustainability

In today's world, sustainable food practices are gaining importance. Food preservation techniques play a critical role in reducing food waste and promoting sustainability. By preserving surplus produce, we can minimize the environmental impact of food production, transportation, and disposal. Home food preservation, community canning events, and food preservation education are all part of this sustainable food movement.

Chapter 21: Home Food Preservation

Preserving food at home can be both rewarding and economical. To ensure safety, it's crucial to follow tested and approved recipes and techniques. Home preservation methods include canning, freezing, drying, fermenting, and pickling. Home food preservation allows individuals to enjoy seasonal flavors year-round and contribute to food security in their households.

Chapter 22: The Role of Food Preservatives

While many preservation techniques rely on natural processes, modern food production also employs food additives as preservatives. These substances help maintain the quality and safety of processed foods by inhibiting spoilage and microbial growth. Common food preservatives include antioxidants, antimicrobial agents, and emulsifiers. There is an ongoing debate about the safety and necessity of synthetic preservatives, driving efforts to find natural alternatives.
The Plant-Based Recipe Cookbook - "Want To Cook Ridiculously Tasty Vegan Recipes From Scratch But Have No Idea Where To Start?" Read more


Chapter 23: Challenges and Risks in Food Preservation

Food preservation is not without its challenges and risks. Inadequate preservation can lead to spoilage, foodborne illnesses, or loss of nutritional value. Controversies surrounding additives and preservatives have raised concerns about the impact of these substances on health and the environment. It's essential to stay informed about safe preservation practices and make informed choices when purchasing preserved foods.

Chapter 24: The Future of Food Preservation

The future of food preservation holds promise with innovative technologies. High-pressure processing (HPP), pulsed electric field (PEF) processing, and controlled atmosphere storage are emerging techniques that can extend the shelf life of foods while preserving their quality. Nanotechnology and smart packaging are also being explored to enhance food preservation and reduce food waste. As the world seeks sustainable solutions, food preservation will continue to evolve.

Chapter 25: Conclusion and Final Thoughts

Food preservation techniques have come a long way, from ancient methods rooted in tradition to modern innovations driven by science and technology. These techniques not only ensure food safety and security but also contribute to the diversity and richness of global cuisines. As we embrace the past while looking to the future, understanding and appreciating food preservation is essential for both culinary enthusiasts and those committed to sustainable and responsible food practices. Explore the world of preserved foods, experiment with preservation methods, and savor the flavors of the past and the promise of the future.


Featured books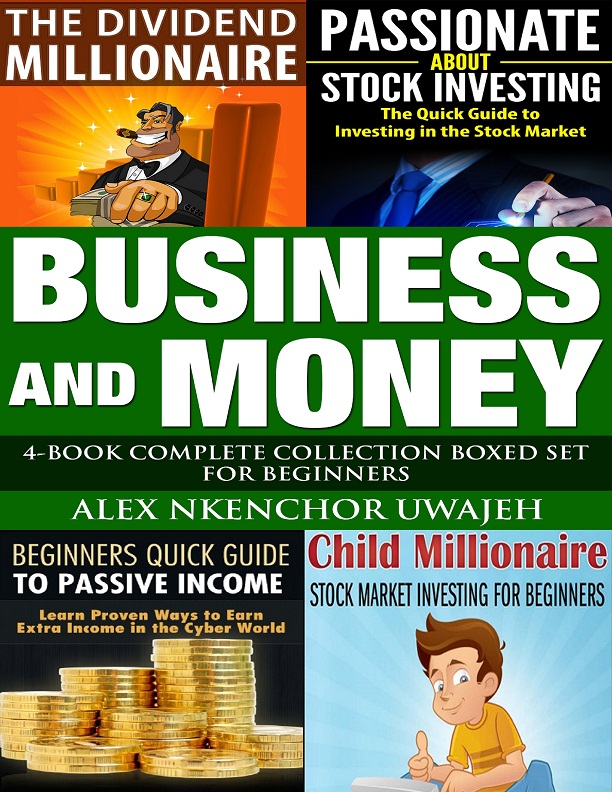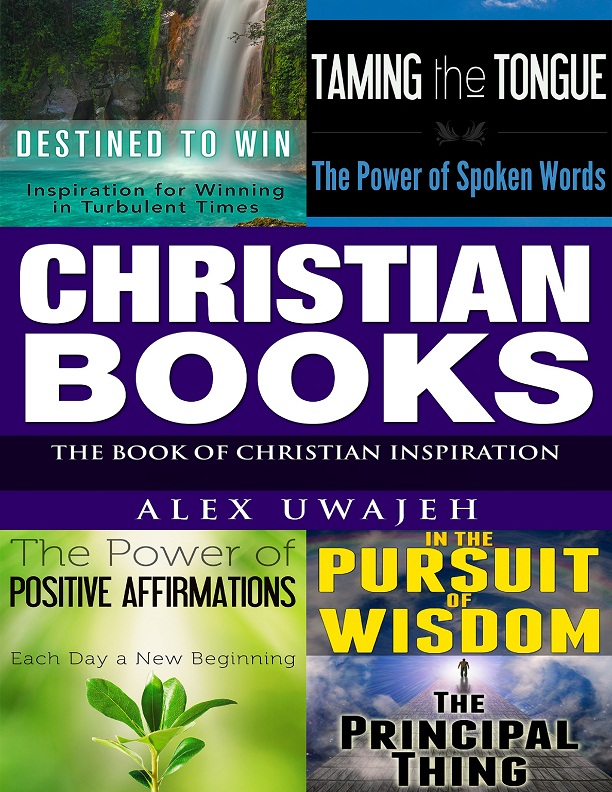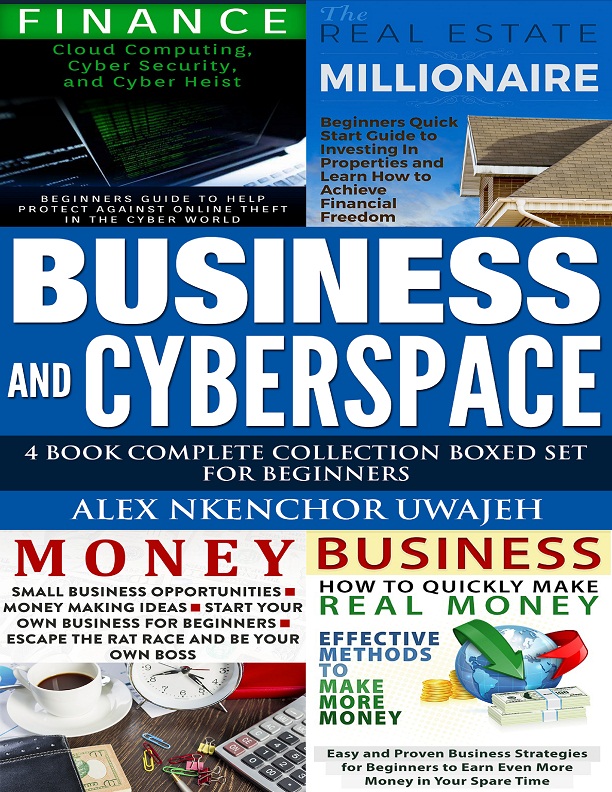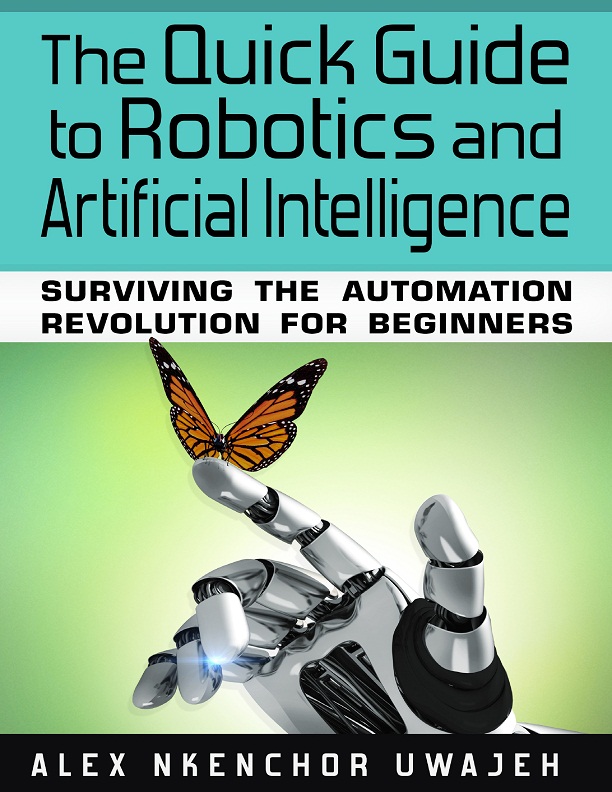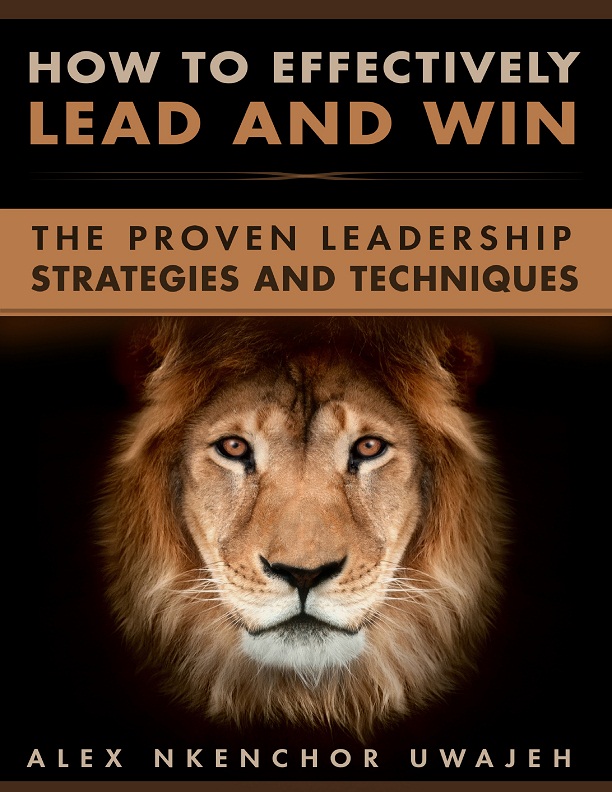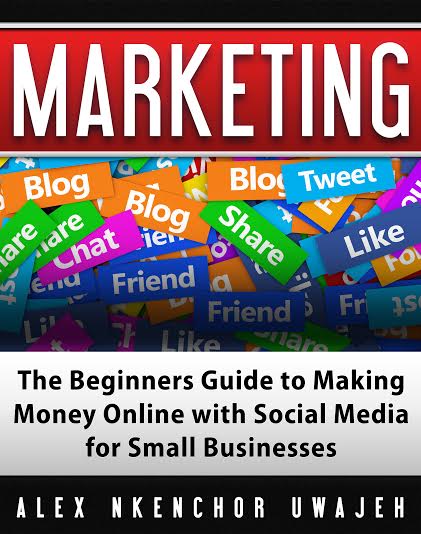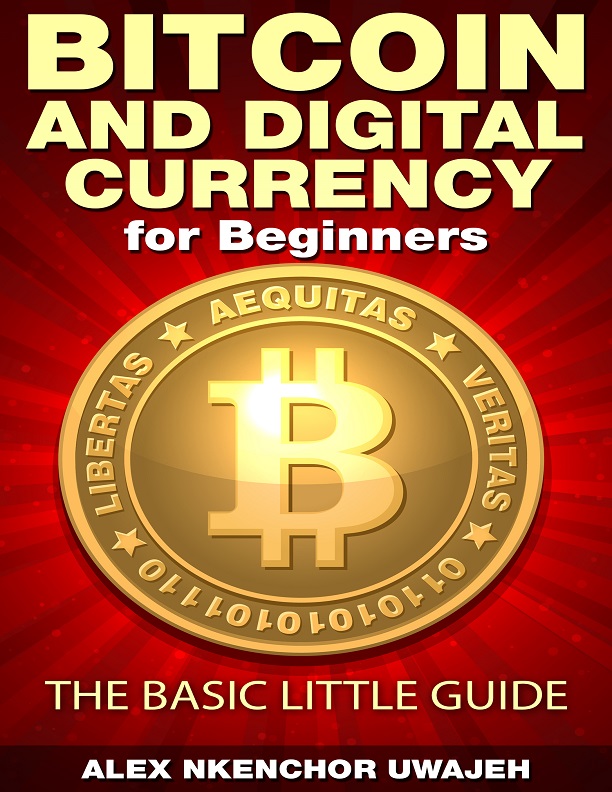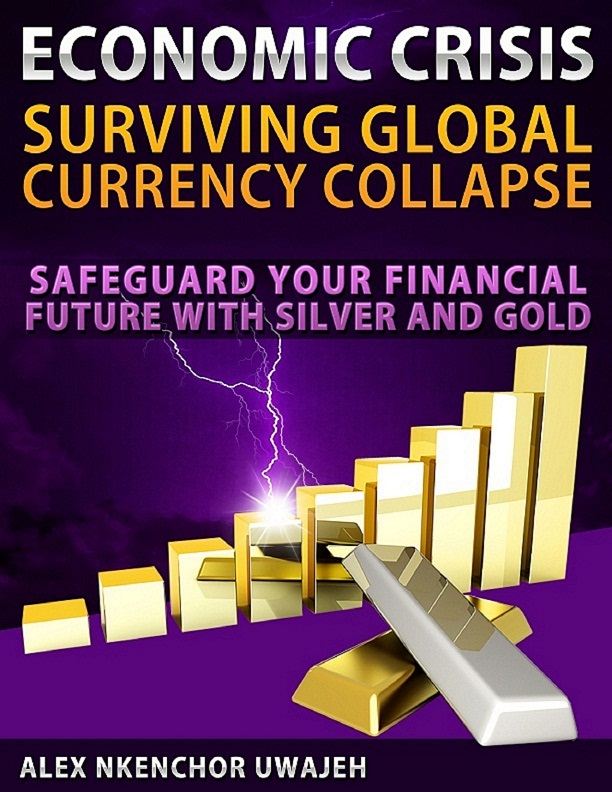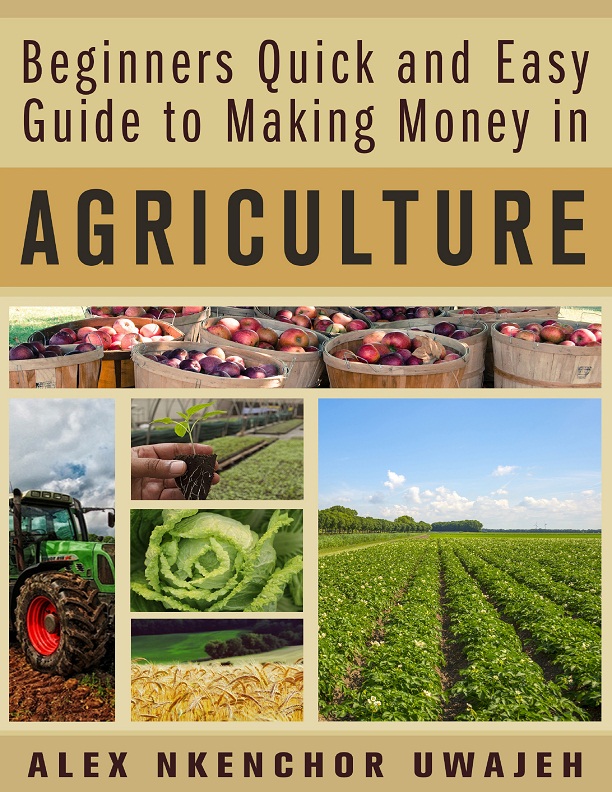 Browse my Google Playstore Books
Want Audible Audio Books? Start Listening Now, 30 Days Free