Helpful Articles





High-Paying Jobs You Don't Need a University Degree For

In today's rapidly evolving job market, a university degree is no longer the only path to success and high earning potential. Many industries are recognizing the value of skills, experience, and practical knowledge, paving the way for lucrative careers without a traditional college education. In this comprehensive article, we'll explore 25 high-paying jobs that you don't need a university degree for.

Chapter 1: Introduction
The changing landscape of the job market
Rise of alternative education paths

Chapter 2: Software Developer
Coding bootcamps and online resources
In-demand programming languages and skills
Average salaries and career growth

Chapter 3: Data Analyst
Analyzing trends and patterns
Importance of data-driven decision-making
Certifications and skill development

Chapter 4: Digital Marketer
Navigating the online advertising landscape
Social media management and SEO
Successful digital marketing strategies

Chapter 5: Graphic Designer
Visual communication in the digital age
Creating impactful designs
Building a portfolio and freelancing opportunities

Chapter 6: Electrician
Essential role in maintaining and installing electrical systems
Apprenticeships and vocational training
Specializations within the field

Chapter 7: Plumber
Addressing plumbing issues in residential and commercial settings
Hands-on training and licensing
Prospects for entrepreneurship

Chapter 8: Air Traffic Controller
Safeguarding aviation safety
Rigorous training and certifications
High-stress and rewarding nature of the job

Chapter 9: Commercial Pilot
Navigating the skies as a licensed pilot
Flight school and flight hours requirements
Varied career paths within aviation

Chapter 10: Construction Manager
Overseeing construction projects from start to finish
Experience-based advancement
Project management skills and industry insights

Chapter 11: Executive Assistant
Supporting high-level executives
Organizational and communication skills
Potential for growth and advancement

Chapter 12: Real Estate Agent
Facilitating property transactions
Licensing and market expertise
Commission-based earnings and networking

Chapter 13: Sales Manager
Leading sales teams to success
Developing interpersonal skills
Commission and performance-based compensation

Chapter 14: Personal Trainer
Promoting fitness and wellness
Certification and specialization options
Building a client base and online presence

Chapter 15: Commercial Diver
Exploring underwater careers
Training, certification, and safety considerations

Unique opportunities in marine industries
Chapter 16: Fashion Designer
Unleashing creativity in fashion
Building a unique brand and style
Balancing artistic vision with market trends

Chapter 17: Small Business Owner
Entrepreneurship without a degree
Identifying market gaps and innovative solutions
Challenges and rewards of owning a business

Chapter 18: Freelance Writer/Copywriter
Crafting compelling written content
Finding clients and building a portfolio
Diversifying income streams as a freelancer

Chapter 19: Web Developer
Building websites and web applications
Coding skills and frameworks
Freelancing vs. agency employment

Chapter 20: HVAC Technician
Heating, ventilation, and air conditioning expertise
Technical training and certifications
Job stability and career growth

Chapter 21: Commercial Truck Driver
Navigating the open road as a trucker
CDL requirements and training
Long-haul vs. local driving opportunities

Chapter 22: Sound Engineer
Shaping audio experiences in various industries
Hands-on training and equipment knowledge
Studio work and live event possibilities

Chapter 23: Film and Video Editor
Piecing together visual narratives
Software proficiency and artistic sensibility
Collaboration with directors and producers

Chapter 24: Fitness Instructor
Leading group fitness classes
Tailoring workouts to different audiences
Combining passion for fitness with a career

Chapter 25: IT Support Specialist
Resolving technical issues for individuals and businesses
Troubleshooting skills and customer service
Advancement opportunities in IT roles
Conclusion
Embracing alternative pathways to success
Continuous learning and adaptability in the modern job market

In conclusion, the world of high-paying jobs is evolving, and a university degree is not the only gateway to success. The opportunities presented in these 25 chapters demonstrate that practical skills, dedication, and a willingness to learn can lead to fulfilling and financially rewarding careers. Whether you're interested in technology, the arts, trades, or entrepreneurship, there's a path for you to explore and thrive without a traditional degree.

Chapter 1: Introduction
The contemporary job market is undergoing a transformation, with employers increasingly valuing practical skills and hands-on experience over traditional degrees. This shift is fueled by advancements in technology, the gig economy, and a recognition that success isn't solely predicated on formal education. As industries evolve, alternative paths to lucrative careers are becoming more accessible, democratizing opportunities for a broader range of individuals.

The traditional notion of attending a four-year university to secure a high-paying job is being challenged by a multitude of alternative education paths. These include vocational training, apprenticeships, coding bootcamps, online courses, and specialized certifications. This article will explore 25 high-paying jobs that can be pursued without a university degree, highlighting the skills, training, and pathways required for success in each field.

Chapter 2: Software Developer
In the digital age, software developers are in high demand across various industries. Coding bootcamps and online resources offer intensive training in programming languages like Python, JavaScript, and Ruby. With a focus on practical skills, these programs provide hands-on experience, often culminating in real-world projects that showcase a developer's abilities. Software developers design, build, and maintain applications, websites, and software systems. Their expertise is vital to industries ranging from technology and finance to healthcare and entertainment. As a software developer gains experience and proficiency, earning potential increases significantly.

Chapter 3: Data Analyst
Data analysts play a crucial role in transforming raw data into actionable insights. With the proliferation of data-driven decision-making, organizations need skilled professionals to extract patterns and trends from data sets. Aspiring data analysts can take advantage of online courses and certifications to develop skills in data manipulation, analysis, and visualization tools. Proficiency in programming languages like R and SQL is essential. Data analysts can find employment in industries such as finance, marketing, healthcare, and e-commerce, often commanding competitive salaries due to their ability to inform strategic decisions.


Chapter 4: Digital Marketer
In the era of online commerce, digital marketing is the cornerstone of brand visibility and customer engagement. As companies compete for consumers' attention in the digital space, skilled digital marketers are highly sought after. Online courses and workshops teach the fundamentals of search engine optimization (SEO), social media management, content creation, and pay-per-click advertising. Digital marketers strategize and execute online campaigns to drive traffic, boost conversions, and enhance brand recognition. Their expertise directly impacts a company's revenue, leading to rewarding compensation packages.

Chapter 5: Graphic Designer
Visual communication is integral to effective branding and marketing. Graphic designers create visually appealing content, including logos, advertisements, websites, and more. While a degree is not mandatory, formal education in graphic design can be beneficial. However, individuals with artistic talent and proficiency in design software can hone their skills through online tutorials and self-guided practice. Building a diverse portfolio is crucial to demonstrating expertise and securing clients. Graphic designers often work on a freelance basis, giving them the flexibility to choose projects and establish their rates, leading to potential high earnings.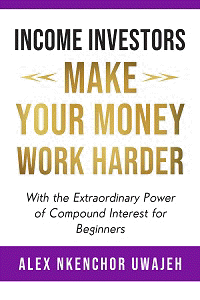 Chapter 6: Electrician
Skilled electricians are indispensable in maintaining and installing electrical systems in homes, commercial buildings, and industrial facilities. Vocational training, apprenticeships, and trade schools provide aspiring electricians with the hands-on experience required to navigate complex wiring and safety protocols. Specializations within the field include residential, commercial, and industrial electricians. The consistent demand for electricians, coupled with the technical nature of their work, translates into a rewarding career with competitive pay.

Chapter 7: Plumber
Plumbers play a critical role in maintaining water and sewage systems, ensuring proper functionality in residential and commercial settings. Vocational training and apprenticeships offer aspiring plumbers the opportunity to learn from experienced professionals and gain practical experience in real-world scenarios. The combination of technical expertise and problem-solving skills is essential for diagnosing and fixing plumbing issues. With the option to work for established plumbing companies or start their own businesses, plumbers enjoy the potential for high income and job stability.

Chapter 8: Air Traffic Controller
Air traffic controllers play a vital role in ensuring the safe and efficient movement of aircraft in the skies and on the ground. Their responsibilities include coordinating takeoffs, landings, and air traffic flow. Becoming an air traffic controller requires rigorous training and passing a Federal Aviation Administration (FAA) exam. The job demands quick decision-making, excellent communication, and the ability to handle high-stress situations. Due to the critical nature of their role in aviation safety, air traffic controllers command impressive salaries and benefits.

Chapter 9: Commercial Pilot
For those with a passion for aviation, becoming a commercial pilot offers a unique opportunity for a high-paying career. Pilots transport passengers and cargo, and their role requires in-depth knowledge of aircraft operation, navigation, and safety protocols. Aspiring pilots undergo flight training and accrue the flight hours necessary to earn a Commercial Pilot License (CPL). Pilots can work for commercial airlines, cargo carriers, or private companies, and with experience, they can climb the ranks to become captains and earn substantial salaries.

Chapter 10: Construction Manager
Construction managers oversee the planning, coordination, and execution of construction projects, ensuring they are completed on time and within budget. Practical experience gained from working in the construction industry combined with strong leadership and project management skills are key to success in this role. Construction managers may advance from entry-level positions or complete vocational training programs to gain expertise. With a deep understanding of the construction process and the ability to manage complex projects, construction managers can command high salaries.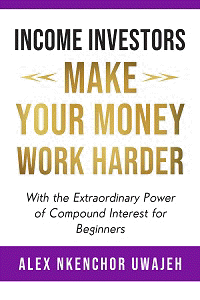 Chapter 11: Executive Assistant
Executive assistants provide administrative support to high-level executives, managing schedules, coordinating meetings, and handling communications. Strong organizational skills, attention to detail, and exceptional communication are essential. While some executive assistants start in entry-level administrative roles, others gain relevant experience through administrative training programs. As they become proficient in managing the demands of executives, their responsibilities and salaries increase, often making this role financially rewarding.

Chapter 12: Real Estate Agent
Real estate agents facilitate property transactions, representing buyers, sellers, or both. Licensing requirements vary by state, and training programs provide the necessary knowledge about real estate law, market trends, and negotiation techniques. Successful agents build strong networks, utilize marketing strategies, and provide valuable guidance to clients. The commission-based nature of real estate transactions allows agents to earn high incomes, particularly in regions with thriving real estate markets.

Chapter 13: Sales Manager
Sales managers lead teams of sales representatives, setting goals, providing training, and monitoring performance. While a degree may not be required, extensive experience in sales and a deep understanding of the products or services being sold are essential. Sales managers with a track record of achieving targets and motivating their teams can ascend to managerial roles, often with significant compensation through commissions, bonuses, and base salaries.

Chapter 14: Personal Trainer
Personal trainers promote fitness and wellness by designing customized workout routines and offering nutritional guidance to clients. Obtaining a nationally recognized personal training certification is advisable, along with developing expertise in exercise science, anatomy, and nutrition. Trainers often start by working at gyms or fitness centers before building a client base. The flexibility to work with individual clients or groups and the potential to offer online training can contribute to a lucrative income for experienced trainers.

Chapter 15: Commercial Diver
Commercial divers undertake underwater work, which can range from underwater welding and construction to inspecting underwater structures. Divers acquire specialized training in diving techniques, equipment operation, and safety protocols. The nature of their work demands physical fitness, technical skills, and the ability to perform effectively in challenging environments. Commercial divers often work in industries such as offshore oil and gas, marine construction, and salvage operations, which can offer substantial compensation due to the high-risk nature of the job.

Chapter 16: Fashion Designer
Fashion designers create clothing, accessories, and footwear that reflect artistic expression and market trends. While a formal degree in fashion design can be helpful, many successful designers have honed their skills through self-study, workshops, and practical experience. Developing a distinctive design style, understanding fabric and garment construction, and keeping up with industry trends are key. Successful fashion designers can achieve high earnings through their brand's recognition and sales.

Chapter 17: Small Business Owner
Entrepreneurship offers the chance to create and manage your own business. While a degree isn't required, a deep understanding of the chosen industry, strong business acumen, and determination are essential. Identifying a unique value proposition, creating a solid business plan, and understanding financial management contribute to the success of small business owners. While the risks can be high, the rewards in terms of financial gains and personal fulfillment are significant for those who succeed.

Chapter 18: Freelance Writer/Copywriter
Freelance writers and copywriters create written content for various platforms, from websites and blogs to marketing materials. Strong writing skills, creativity, and adaptability are crucial. While a degree in English or journalism can be advantageous, experience and a portfolio of published work can be equally valuable. Freelancers can specialize in areas like technical writing, content marketing, or copywriting for advertising agencies. Earnings vary depending on expertise, reputation, and the volume of projects undertaken.

Chapter 19: Web Developer
Web developers design and create websites and web applications. Proficiency in programming languages like HTML, CSS, and JavaScript is essential. While some developers have degrees in computer science or related fields, many enter the field through self-teaching and coding bootcamps. Freelancing, working for agencies, or joining tech companies are common career paths. As they gain experience and specialize in areas like front-end or back-end development, web developers can command high salaries.

Chapter 20: HVAC Technician
Heating, Ventilation, and Air Conditioning (HVAC) technicians install, maintain, and repair heating and cooling systems. Vocational training and apprenticeships provide the hands-on experience required to understand complex HVAC systems. As technology evolves, HVAC technicians need to stay updated on the latest advancements. With consistent demand for their services, especially in extreme weather conditions, HVAC technicians can enjoy job security and earning potential.

Chapter 21: Commercial Truck Driver
Commercial truck drivers transport goods across long distances. Obtaining a Commercial Driver's License (CDL) is essential, along with training to handle different types of cargo and navigate various road conditions. Truck drivers can choose between long-haul routes or local deliveries. The demand for truck drivers remains high due to the integral role they play in the supply chain, leading to competitive compensation packages.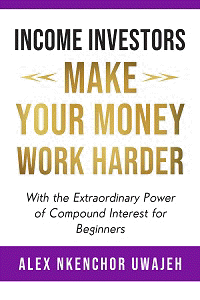 Chapter 22: Sound Engineer
Sound engineers work in music production, film, television, and live events, ensuring high-quality audio experiences. Technical knowledge of audio equipment, recording techniques, and mixing software is crucial. Many sound engineers start by working as assistants in recording studios or live venues. With experience and a strong portfolio, they can advance to engineering roles and command higher rates for their expertise.

Chapter 23: Film and Video Editor
Film and video editors piece together visual content to create cohesive narratives. Proficiency in editing software like Adobe Premiere Pro or Final Cut Pro is essential. Editors refine footage, add special effects, and ensure seamless transitions. Aspiring editors can gain experience through internships, entry-level positions, or freelance work. Creativity and attention to detail are highly valued in this field, which can lead to financially rewarding projects and contracts.

Chapter 24: Fitness Instructor
Fitness instructors lead group exercise classes, guiding participants through workouts and promoting healthy lifestyles. Obtaining relevant certifications in areas like group fitness, yoga, or personal training is crucial. Instructors combine their passion for fitness with effective teaching methods to motivate and engage clients. Opportunities to work in gyms, community centers, or offer online classes contribute to a potentially high income for experienced and skilled fitness instructors.

Chapter 25: IT Support Specialist
IT support specialists diagnose and troubleshoot technical issues for individuals and businesses. Strong problem-solving skills, technical knowledge, and excellent customer service are essential. While formal education in information technology can be helpful, certifications like CompTIA A+ are recognized in the industry. IT support specialists can work for companies or provide freelance services. The ever-growing reliance on technology ensures a steady demand for their skills, contributing to their earning potential.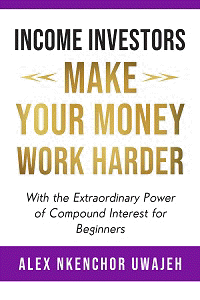 With these expanded chapters, you have a deeper understanding of the pathways, skills, and earning potential associated with each of the high-paying jobs that don't necessarily require a university degree. These examples showcase the diverse opportunities available for individuals willing to invest in practical skills, training, and real-world experience to build successful and lucrative careers.


Featured books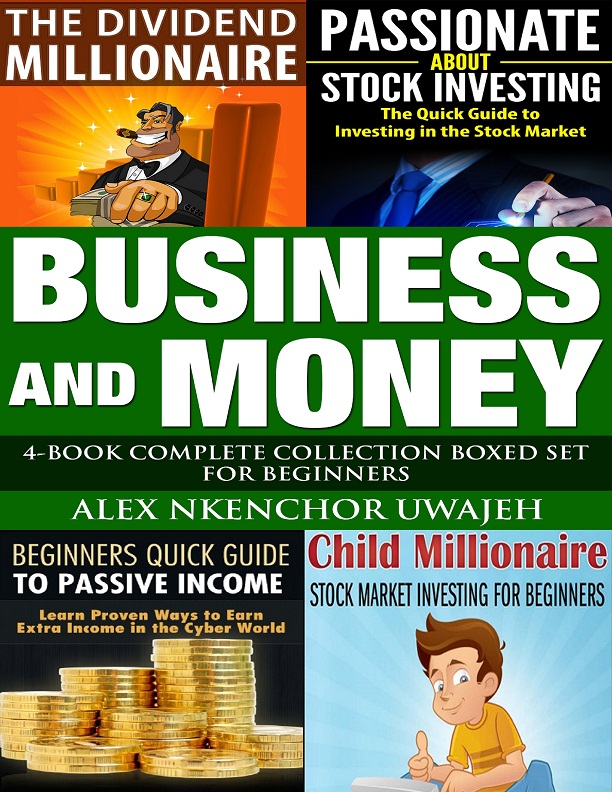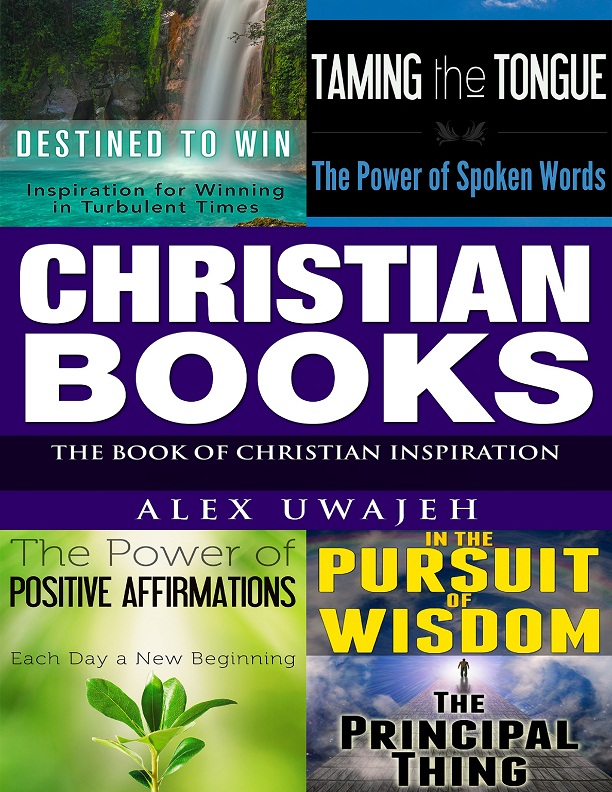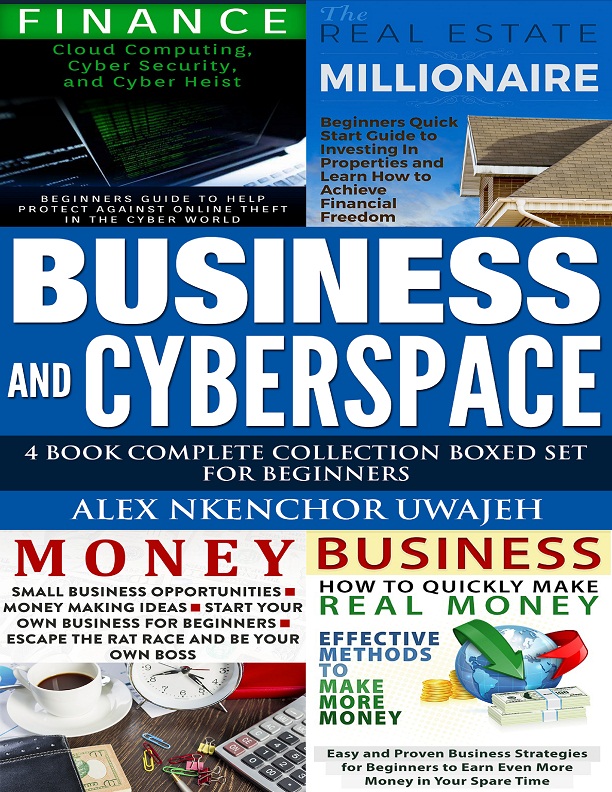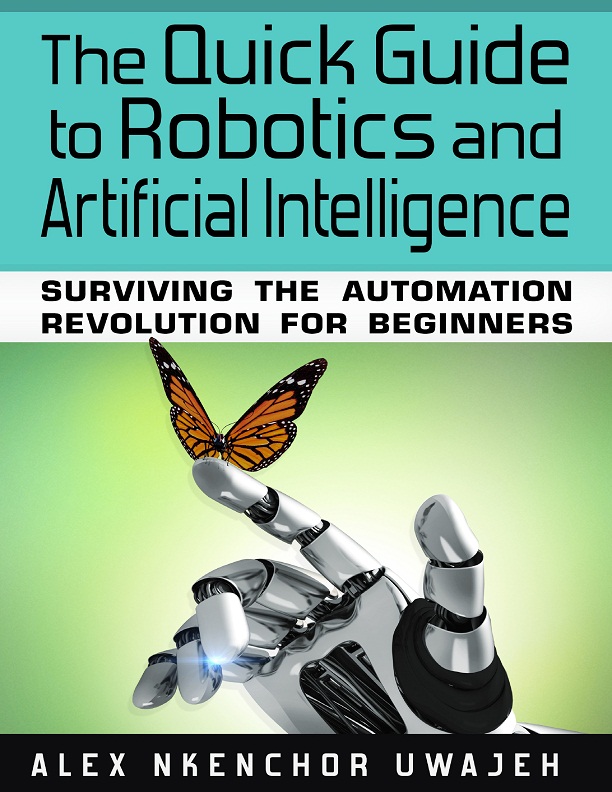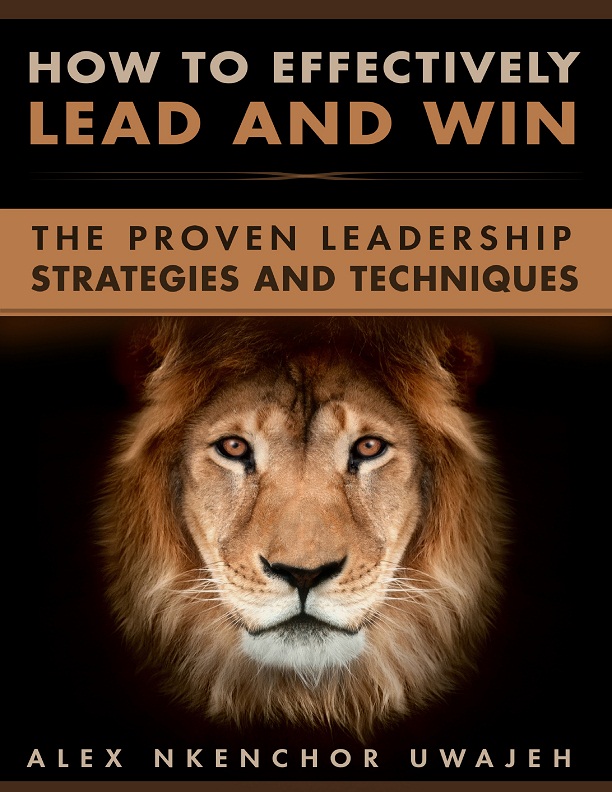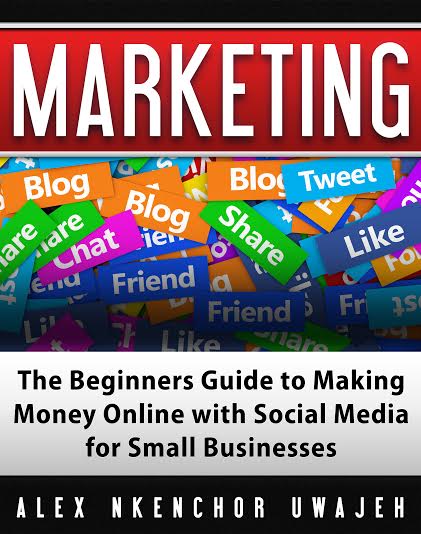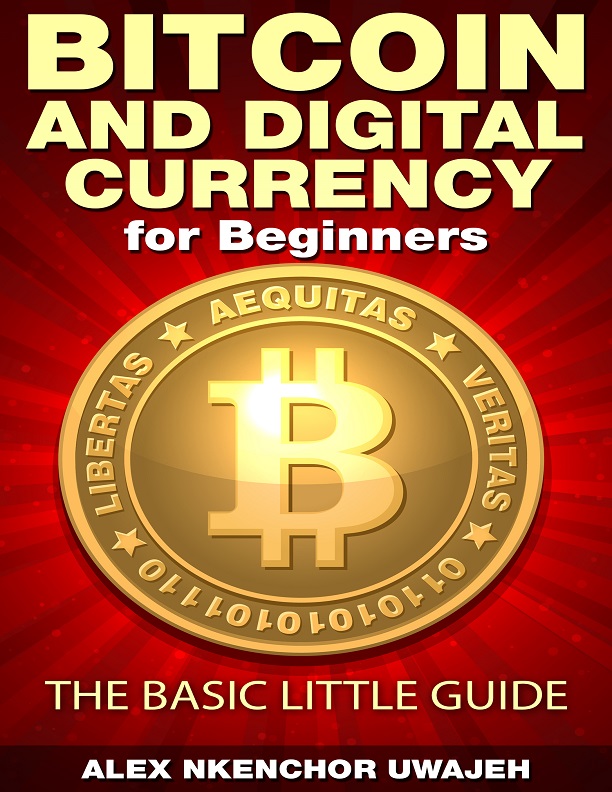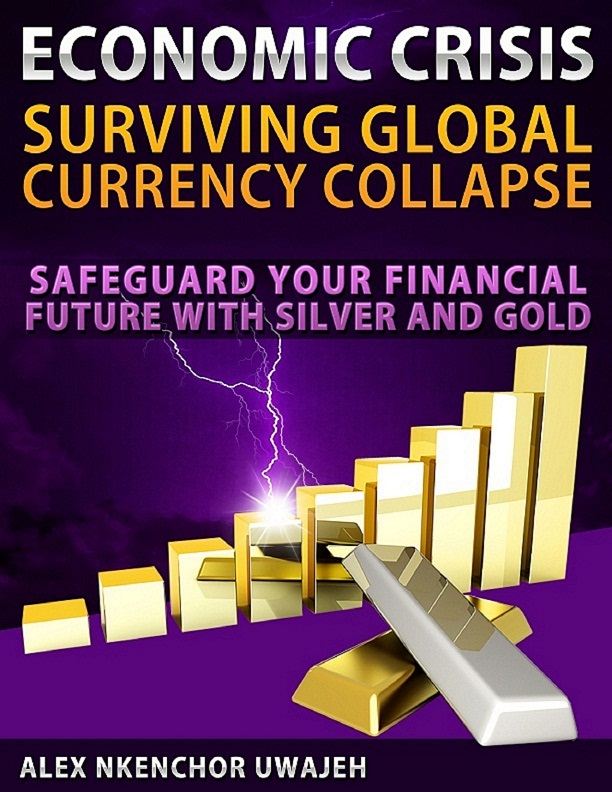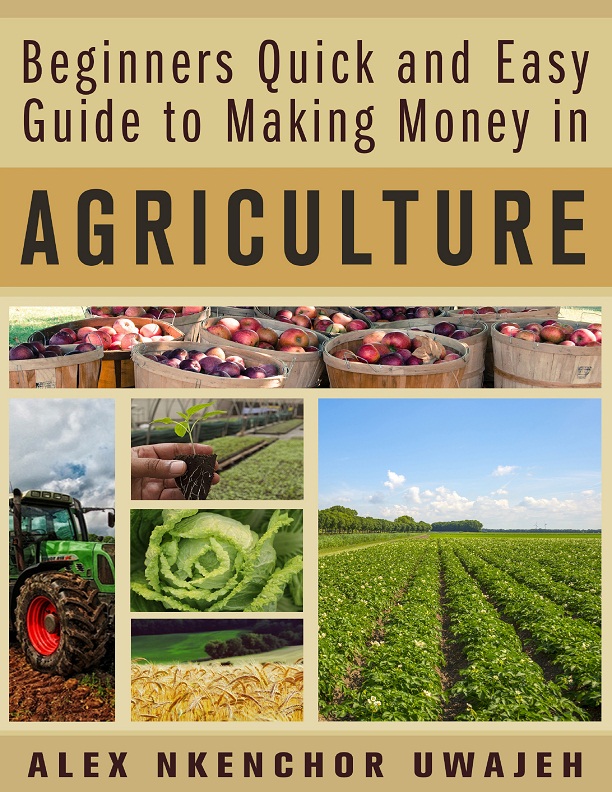 Browse my Google Playstore Books
Want Audible Audio Books? Start Listening Now, 30 Days Free