Helpful Articles






Love Triangles and Quadrangles: Hollywood's Most Complicated Relationships

Table of Content
Chapter 1: Introduction

Exploring the fascination with love triangles and quadrangles in Hollywood.
The allure of complex relationships in storytelling.
A preview of the intriguing relationships to be discussed.
Chapter 2: Casablanca (1942)

Rick, Ilsa, and Victor: The classic love triangle.
How this iconic film set the standard for cinematic love triangles.
Chapter 3: Gone with the Wind (1939)

Scarlett, Rhett, and Ashley: A Southern love triangle.
Analyzing the dynamics of power and desire in this epic romance.
Chapter 4: Titanic (1997)

Jack, Rose, and Cal: Love and class in the backdrop of disaster.
The enduring appeal of this tragic love triangle.
Chapter 5: The Twilight Saga (2008-2012)

Bella, Edward, and Jacob: The supernatural love triangle.
The cultural phenomenon and its impact on young adult literature.
Chapter 6: The Graduate (1967)

Benjamin, Elaine, and Mrs. Robinson: A tale of forbidden love.
How societal norms and age differences play a pivotal role.
Chapter 7: Closer (2004)

Dan, Alice, Anna, and Larry: The complexities of modern relationships.
The emotional turmoil and psychological aspects of a quadrangle.
Chapter 8: Shakespeare in Love (1998)

Will, Viola, and Lord Wessex: A historical love triangle.
The blend of Shakespearean drama and romantic fiction.
Chapter 9: Vicky Cristina Barcelona (2008)

Vicky, Cristina, Juan Antonio, and Maria Elena: Love, lust, and art.
The exploration of unconventional relationships and their consequences.
Chapter 10: Bridget Jones's Diary (2001)

Bridget, Mark, and Daniel: A contemporary take on love triangles.
The humorous and relatable aspects of this romantic comedy.
Chapter 11: The Great Gatsby (2013)

Gatsby, Daisy, Tom, and Myrtle: The Roaring Twenties quadrangle.
F. Scott Fitzgerald's masterpiece and its portrayal of decadence and desire.
Chapter 12: Friends (TV Series, 1994-2004)

Ross, Rachel, Joey, and Charlie: A sitcom's take on love triangles.
The enduring popularity of this ensemble cast and their romantic entanglements.
Chapter 13: Legends of the Fall (1994)

Tristan, Susannah, Alfred, and Isabel: Love in the midst of war.
The sweeping saga and its portrayal of familial bonds and romance.
Chapter 14: Love Actually (2003)

Multiple love stories intertwine: A quadrangle of emotions.
The feel-good holiday film that explores love in its various forms.
Chapter 15: Atonement (2007)

Robbie, Cecilia, and Briony: A love triangle marred by misunderstanding.
The impact of wartime and social class on relationships.
Chapter 16: The English Patient (1996)

Almásy, Katharine, Geoffrey, and Hana: Love and betrayal in the desert.
The poetic and passionate aspects of this quadrangle.
Chapter 17: Twilight: Breaking Dawn (2011)

Bella, Edward, Jacob, and Renesmee: The supernatural quadrangle.
Examining the unique dynamics of a vampire-werewolf-human hybrid.
Chapter 18: Woody Allen's Love Quadrangles

Analyzing Woody Allen's films, such as "Husbands and Wives" and "Vicky Cristina Barcelona," for their complex relationships.
Chapter 19: Biographical Quadrangles in Hollywood

Investigating real-life love quadrangles in Hollywood history.
Chapter 20: Contemporary Takes on Love Triangles

Exploring recent films like "La La Land" and "The Favourite" for their modern twists on complex relationships.
Chapter 21: The Impact on Pop Culture

How love triangles and quadrangles have influenced fashion, music, and television.
Chapter 22: Gender Dynamics in Love Triangles

Discussing the evolving portrayal of gender and sexuality in these complex relationships.
Chapter 23: Challenges and Resolutions

Examining common challenges faced by characters in love triangles and how they are resolved in Hollywood storytelling.
Chapter 24: Lessons from Hollywood's Love Complexities

Reflecting on the life lessons and insights gained from these intricate relationships.
Chapter 25: Conclusion

Chapter 1: Introduction
In the world of storytelling, love triangles and quadrangles have always been a compelling trope. Hollywood, in particular, has a rich history of crafting intricate and emotionally charged relationships that captivate audiences. The allure of these complex entanglements lies in their ability to tap into the most fundamental aspects of human nature – love, desire, jealousy, and ambition. This article delves deep into some of the most iconic and memorable love triangles and quadrangles that have graced the silver screen, exploring the underlying themes, character dynamics, and the lasting impact these narratives have had on pop culture.

Chapter 2: Casablanca (1942)
"Casablanca" is often considered the gold standard when it comes to love triangles in cinema. Set during World War II, the film revolves around the love triangle between Rick Blaine, Ilsa Lund, and Victor Laszlo. Rick, played by Humphrey Bogart, owns a nightclub in Casablanca and finds himself reuniting with his former lover, Ilsa, played by Ingrid Bergman. However, she is now married to Victor Laszlo, a resistance leader. The film masterfully portrays the complexities of love, sacrifice, and duty, as Rick must choose between his feelings for Ilsa and his commitment to helping Victor escape the Nazis.

Chapter 3: Gone with the Wind (1939)
"Gone with the Wind" transports us to the American South during the Civil War and Reconstruction era. The central love triangle involves Scarlett O'Hara, Rhett Butler, and Ashley Wilkes. Scarlett, played by Vivien Leigh, is infatuated with Ashley, while Rhett, played by Clark Gable, is drawn to Scarlett. The film explores the themes of unrequited love, resilience, and the passage of time. Scarlett's pursuit of Ashley and her tumultuous relationship with Rhett make for a timeless portrayal of a love triangle.

Chapter 4: Titanic (1997)
"Titanic" tells the tragic love story of Jack Dawson, Rose DeWitt Bukater, and Cal Hockley aboard the ill-fated RMS Titanic. Jack, played by Leonardo DiCaprio, is a penniless artist who falls in love with Rose, played by Kate Winslet, a first-class passenger engaged to the wealthy and controlling Cal, portrayed by Billy Zane. The film's backdrop of the Titanic's sinking adds a sense of urgency and inevitability to the love triangle, making it one of the most memorable in cinematic history.

Chapter 5: The Twilight Saga (2008-2012)
"The Twilight Saga" takes the concept of a love triangle to supernatural heights. Bella Swan, played by Kristen Stewart, is torn between her love for Edward Cullen, a vampire played by Robert Pattinson, and her close friendship with Jacob Black, a werewolf portrayed by Taylor Lautner. This series explores themes of forbidden love, loyalty, and the challenges of interspecies relationships, captivating a generation of young adult readers and viewers.

Chapter 6: The Graduate (1967)
"The Graduate" offers a different take on love triangles by introducing an older woman into the mix. Benjamin Braddock, played by Dustin Hoffman, becomes involved with Mrs. Robinson, played by Anne Bancroft, and later falls for her daughter, Elaine, portrayed by Katharine Ross. The film raises questions about societal norms, age differences, and the consequences of impulsive decisions in matters of the heart.

Chapter 7: Closer (2004)
"Closer" takes the concept of love triangles a step further, evolving into a complex quadrangle. The film revolves around the intertwining relationships of Dan, Alice, Anna, and Larry. Dan, played by Jude Law, is a writer who becomes involved with both Alice, played by Natalie Portman, and Anna, portrayed by Julia Roberts. Meanwhile, Larry, played by Clive Owen, becomes entangled in this web of deceit and desire. The film delves into themes of infidelity, manipulation, and the blurred lines between love and lust in the modern world.

Chapter 8: Shakespeare in Love (1998)
"Shakespeare in Love" offers a historical take on the love triangle trope, with a fictionalized account of William Shakespeare's life. The film portrays Shakespeare, played by Joseph Fiennes, falling in love with Viola De Lesseps, played by Gwyneth Paltrow, who is already promised to marry Lord Wessex, portrayed by Colin Firth. This tale of love, passion, and the creative process showcases the enduring appeal of Shakespearean drama in modern cinema.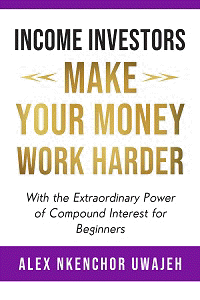 Chapter 9: Vicky Cristina Barcelona (2008)
In "Vicky Cristina Barcelona," director Woody Allen explores the complexities of love and attraction. Vicky, played by Rebecca Hall, and Cristina, played by Scarlett Johansson, are two friends who become enamored with the same man, Juan Antonio, portrayed by Javier Bardem. However, the story takes an unexpected turn when Juan Antonio's ex-wife, Maria Elena, played by Penélope Cruz, reenters the picture. The film delves into themes of desire, artistic inspiration, and the unpredictable nature of love.

Chapter 10: Bridget Jones's Diary (2001)
"Bridget Jones's Diary" injects humor into the love triangle formula. Bridget Jones, played by Renée Zellweger, juggles her feelings for the suave Mark Darcy, played by Colin Firth, and the charming but unreliable Daniel Cleaver, portrayed by Hugh Grant. This romantic comedy explores the ups and downs of modern dating, self-discovery, and the search for Mr. Right, all while delivering plenty of laughs.
Ai Productivity Accelerator
Revolutionize your business! Learn exactly how to grow and market your business without spending a bunch of time and money hiring a team. Read more

Chapter 11: The Great Gatsby (2013)
"The Great Gatsby" brings the Roaring Twenties to life with its tale of wealth, decadence, and unfulfilled desires. Jay Gatsby, played by Leonardo DiCaprio, pines for his lost love, Daisy Buchanan, portrayed by Carey Mulligan, who is married to the wealthy Tom Buchanan, played by Joel Edgerton. Myrtle Wilson, played by Isla Fisher, complicates matters by becoming involved with Tom. F. Scott Fitzgerald's novel and its cinematic adaptations explore the themes of excess, illusion, and the American Dream.

Chapter 12: Friends (TV Series, 1994-2004)
The iconic TV series "Friends" introduces its own brand of love triangles. Ross Geller, played by David Schwimmer, is at the center of a complicated web of romantic entanglements with Rachel Green, played by Jennifer Aniston, and Joey Tribbiani, portrayed by Matt LeBlanc. The show's ensemble cast navigates the challenges of friendship, love, and jealousy, creating memorable moments and cultural references that endure to this day.

Chapter 13: Legends of the Fall (1994)
"Legends of the Fall" transports us to the rugged Montana wilderness and explores the bonds of brotherhood and love. Tristan, played by Brad Pitt, and Alfred, portrayed by Aidan Quinn, both fall in love with Susannah, played by Julia Ormond. The film explores themes of loyalty, betrayal, and the enduring power of family ties, set against the backdrop of World War I and the American West.

Chapter 14: Love Actually (2003)
"Love Actually" is a heartwarming ensemble film that weaves together multiple love stories, creating a tapestry of interconnected relationships. From unrequited love to infidelity and unexpected connections, the film explores the various facets of love during the holiday season. With an ensemble cast featuring Hugh Grant, Keira Knightley, Colin Firth, Emma Thompson, and many others, "Love Actually" reminds us that love is all around.

Chapter 15: Atonement (2007)
"Atonement" takes a deep dive into the consequences of a misunderstood love triangle. Robbie Turner, played by James McAvoy, is falsely accused of a crime he did not commit, leading to a rift between him and Cecilia Tallis, portrayed by Keira Knightley. The film explores themes of guilt, forgiveness, and the enduring power of love, as it spans the backdrop of World War II.

Chapter 16: The English Patient (1996)
"The English Patient" is a sweeping epic that revolves around the mysterious past of the titular character, Almásy, played by Ralph Fiennes. The love quadrangle features Almásy, Katharine Clifton, Geoffrey Clifton, and Hana. The film beautifully portrays love and passion set against the backdrop of war and desert landscapes. The narrative unfolds through the patient's fragmented memories, adding depth and complexity to the characters' relationships.

Chapter 17: Twilight: Breaking Dawn (2011)
The "Twilight" series takes a surprising turn in "Breaking Dawn" by introducing a new member to the love triangle – Renesmee, the hybrid child of Bella and Edward. This supernatural quadrangle explores themes of family, sacrifice, and the challenges of raising a child with unique abilities. The story highlights the complexities of vampire-werewolf-human dynamics in a world where love knows no bounds.

Chapter 18: Woody Allen's Love Quadrangles
Woody Allen is known for crafting intricate love stories with multiple characters, and his films often feature love quadrangles. Films like "Husbands and Wives" and "Vicky Cristina Barcelona" showcase the complexities of romantic relationships, infidelity, and the blurred lines between desire and commitment. Allen's works provide a nuanced exploration of human emotions and desires.

Chapter 19: Biographical Quadrangles in Hollywood
Hollywood has witnessed its fair share of real-life love quadrangles, adding a layer of drama and intrigue to the industry's history. From the love affairs of Elizabeth Taylor and Richard Burton to the scandalous romances of Brad Pitt, Jennifer Aniston, and Angelina Jolie, these real-life stories have captured the public's imagination and sometimes overshadowed their on-screen counterparts.

Chapter 20: Contemporary Takes on Love Triangles
Modern cinema continues to explore the complexities of love triangles. Films like "La La Land" and "The Favourite" offer fresh perspectives on age-old themes, infusing them with contemporary sensibilities and pushing the boundaries of traditional storytelling. These films challenge conventions and provide new insights into the nature of love and desire in the 21st century.

Chapter 21: The Impact on Pop Culture
Love triangles and quadrangles have left an indelible mark on pop culture. From fashion trends influenced by iconic film characters to hit songs inspired by these complex relationships, the influence of Hollywood's romantic dramas extends far beyond the screen. Fans emulate the fashion, dialogue, and emotions of their favorite characters, contributing to the enduring legacy of these narratives.

Chapter 22: Gender Dynamics in Love Triangles
As societal norms evolve, so too do the dynamics of love triangles in Hollywood. The portrayal of gender and sexuality in these relationships has shifted over the years, reflecting changing attitudes and expectations. From empowering female characters to nuanced explorations of LGBTQ+ relationships, contemporary love triangles challenge traditional gender roles and provide a platform for diverse perspectives.

Chapter 23: Challenges and Resolutions
Love triangles and quadrangles often come with their fair share of challenges. Misunderstandings, jealousy, and external obstacles can complicate matters for the characters involved. Examining these challenges and how they are resolved in Hollywood storytelling provides insights into the complexities of human relationships and the potential for growth and redemption.
Ai Productivity Accelerator
Revolutionize your business! Learn exactly how to grow and market your business without spending a bunch of time and money hiring a team. Read more


Chapter 24: Lessons from Hollywood's Love Complexities
Beyond entertainment, these intricate relationships offer valuable life lessons. From the importance of communication and honesty to the resilience of the human spirit in the face of heartbreak, these stories resonate with audiences because they reflect universal truths about love, desire, and the human condition.

Chapter 25: Conclusion
In conclusion, Hollywood's love triangles and quadrangles have continued to captivate audiences for generations. These narratives, filled with passion, heartbreak, and moral dilemmas, remind us of the depth and complexity of human emotions. As cinema evolves and society changes, these stories remain relevant, offering timeless insights into the human experience and leaving an enduring mark on the world of entertainment. The future of complex relationships in cinema and storytelling is bound to be just as intriguing and thought-provoking as the classics that have come before.


Featured books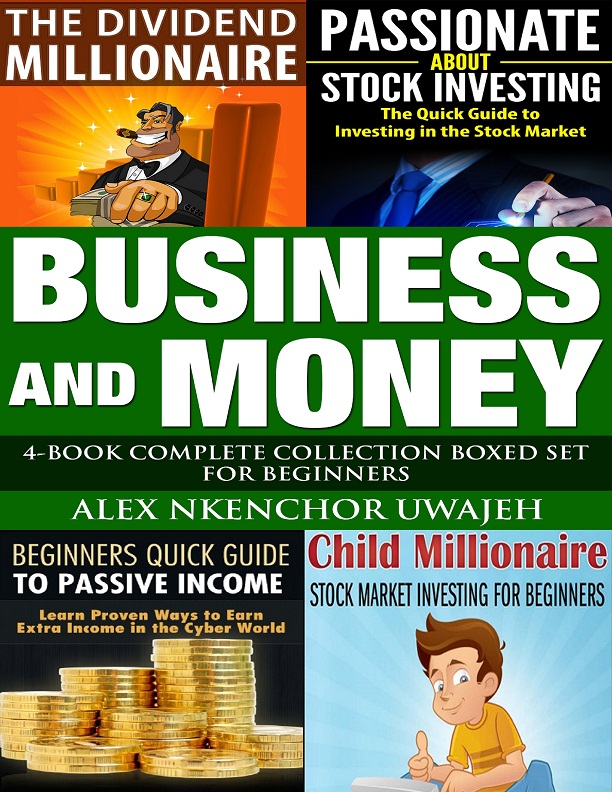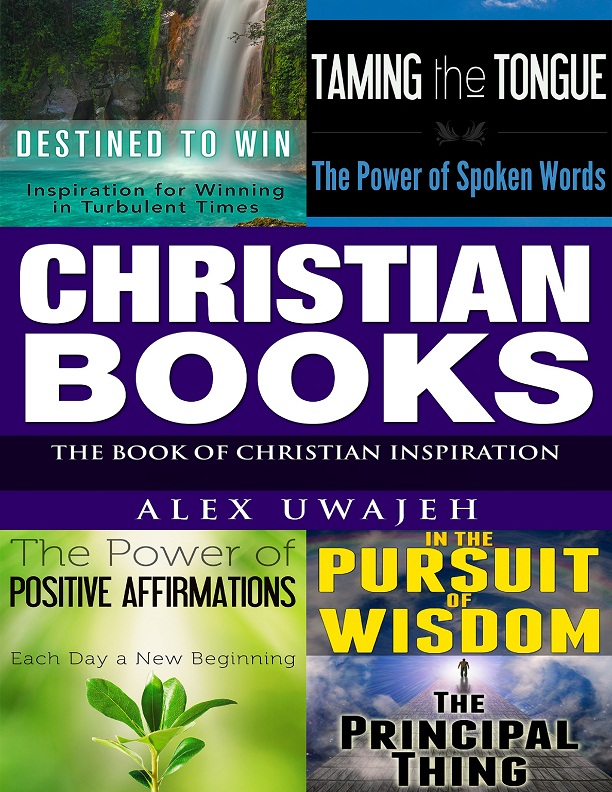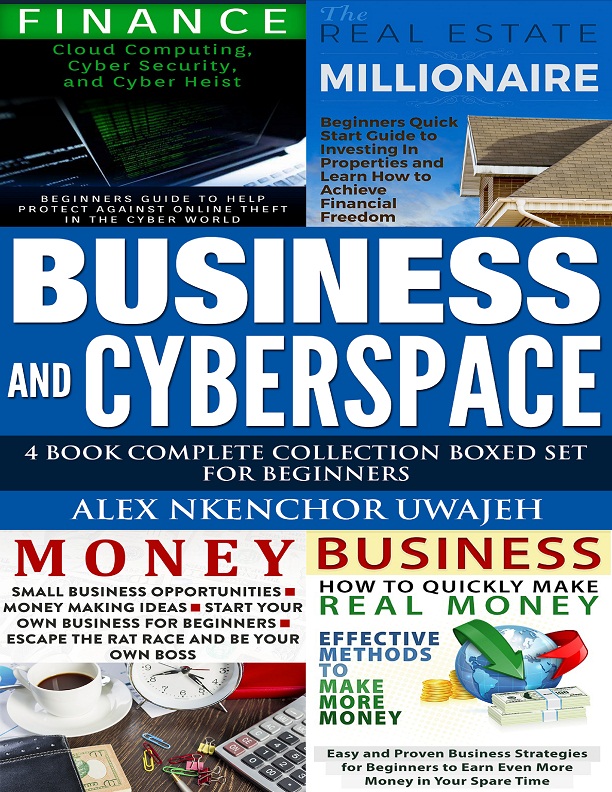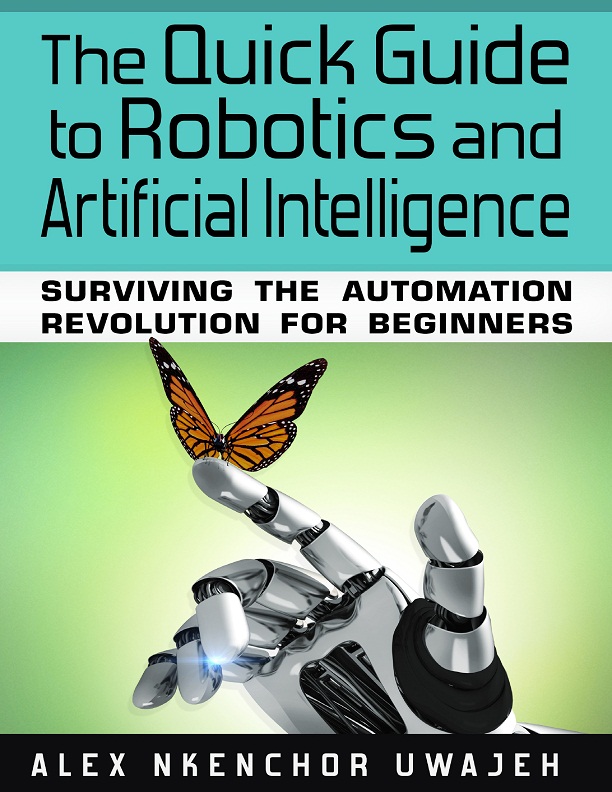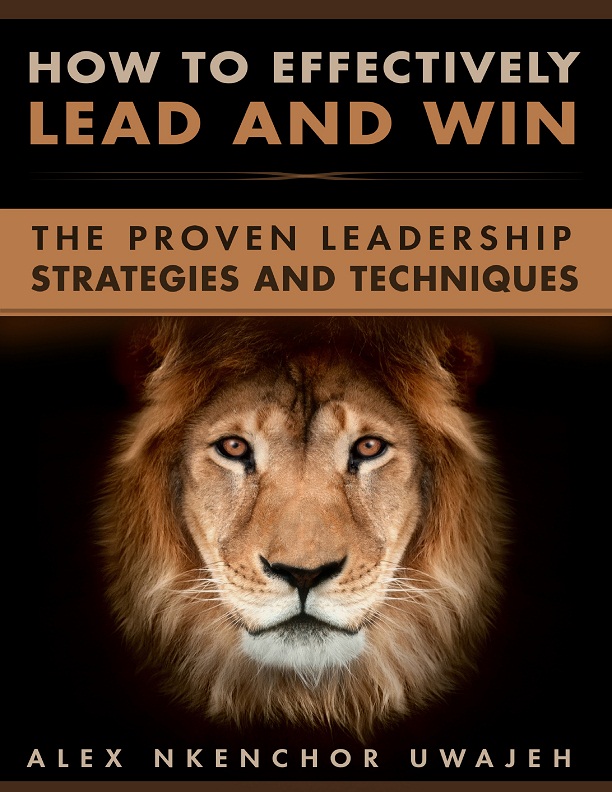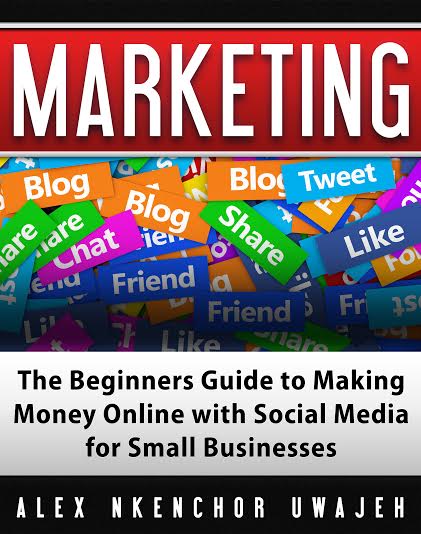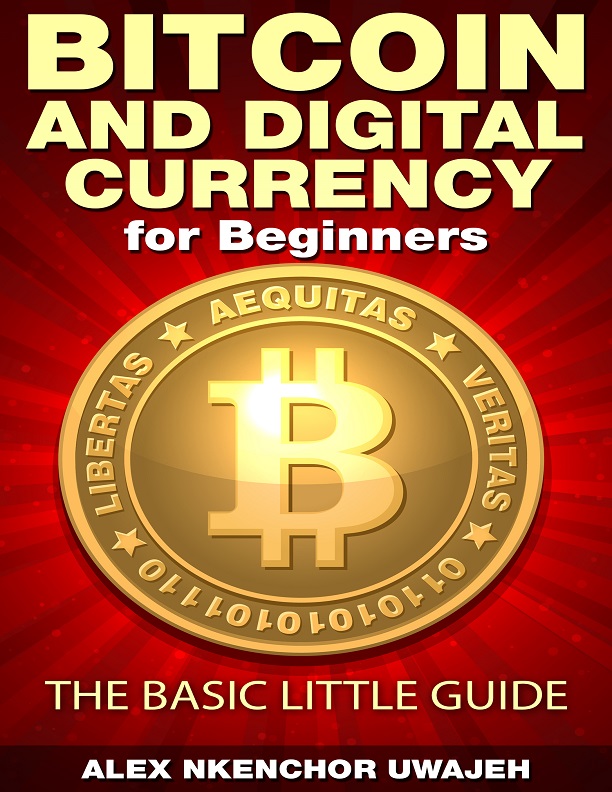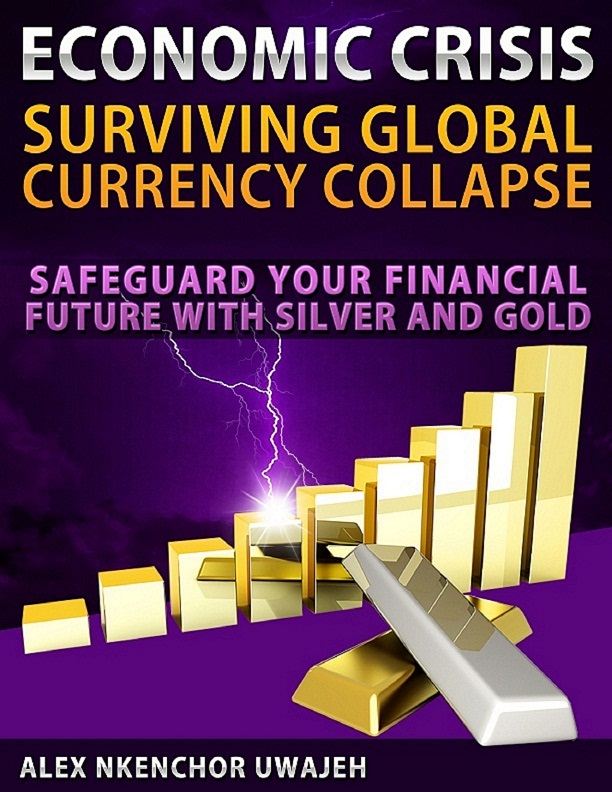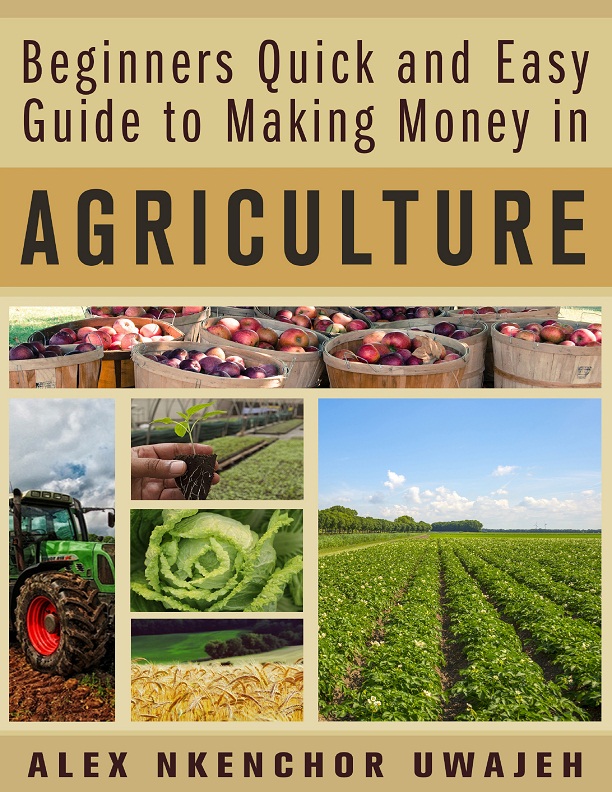 Browse my Google Playstore Books
Want Audible Audio Books? Start Listening Now, 30 Days Free