Helpful Articles





Mastering Micro Niche Blogs: Your Comprehensive Guide


Chapter 1: Understanding Micro Niche Blogs

Introduction to micro niche blogs and their significance
Differentiating micro niches from broad niches
Chapter 2: Choosing the Perfect Micro Niche

How to identify a profitable micro niche
Tools and strategies for niche research
Chapter 3: Researching Your Micro Niche

Deep diving into your chosen micro niche
Gathering insights and understanding audience needs
Chapter 4: Crafting a Compelling Blog Strategy

Defining your blog's purpose and goals
Planning content types, frequency, and tone
Chapter 5: Building the Foundation

Selecting the right domain name and hosting
Setting up your blog platform (WordPress, Blogger, etc.)
Chapter 6: Designing Your Micro Niche Blog

Importance of a user-friendly design
Customizing themes and layouts for your micro niche
Chapter 7: Content Creation Strategies

Brainstorming unique content ideas
Creating engaging and valuable content for your audience
Chapter 8: SEO for Micro Niche Blogs

On-page and off-page SEO techniques
Keyword research and optimization strategies
Chapter 9: Driving Traffic to Your Blog

Utilizing social media platforms for promotion
Leveraging email marketing and other traffic sources
Chapter 10: Monetization Techniques

Exploring different monetization options
Ad networks, affiliate marketing, sponsored content, and more
Chapter 11: Building an Engaged Community

Fostering interactions and discussions among readers
Strategies for handling comments and user engagement
Chapter 12: Analytics and Tracking Progress

Setting up analytics tools to monitor performance
Interpreting data to make informed decisions
Chapter 13: Establishing Authority in Your Micro Niche

Creating pillar content and comprehensive guides
Collaborating with experts and influencers
Chapter 14: Content Consistency and Quality

Importance of maintaining a consistent posting schedule
Tips for ensuring high-quality content every time
Chapter 15: Social Media Strategies for Micro Niche Blogs

Tailoring social media presence to your micro niche
Engaging your audience across different platforms
Chapter 16: Email Marketing for Micro Niche Success

Building and nurturing an email subscriber list
Crafting effective email campaigns for your niche
Chapter 17: Overcoming Challenges in Micro Niche Blogging

Dealing with limited topic options and writer's block
Strategies to stay motivated and innovative
Chapter 18: Scaling Your Micro Niche Blog

When and how to expand your blog's scope
Avoiding dilution of your micro niche's focus
Chapter 19: Case Studies of Successful Micro Niche Blogs

Analyzing real-world examples for inspiration
Learning from their strategies and mistakes
Chapter 20: Evolving Trends in Micro Niche Blogging

Staying up-to-date with changing industry trends
Adapting your blog strategy for long-term success
Chapter 21: Legal and Ethical Considerations

Understanding copyright issues and plagiarism
Disclosing affiliate partnerships and sponsored content
Chapter 22: Managing Time and Productivity

Balancing blogging with other commitments
Time management techniques for efficient blogging
Chapter 23: Personal Branding within Your Micro Niche

Establishing yourself as an authority figure
Strategies to build a recognizable personal brand
Chapter 24: Networking and Collaboration

Connecting with fellow bloggers and influencers
Collaborative opportunities for mutual growth
Chapter 25: Future Prospects of Micro Niche Blogging

Predicting the trajectory of micro niche blogs
Preparing for upcoming changes and challenges

Chapter 1: Understanding Micro Niche Blogs
Micro niche blogs are specialized websites that cater to a very specific audience within a broader niche. Unlike general blogs, micro niche blogs focus on a narrow topic, allowing you to become an authority in that particular area.

Significance of Micro Niche Blogs
Micro niche blogs offer several advantages, including lower competition, a more engaged audience, and higher chances of monetization due to targeted content. These blogs can establish you as a go-to resource in your chosen micro niche.

Differentiating Micro Niches
Micro niches are subsets of larger niches. For example, 'Fitness' is a niche, while 'Keto Diet for Beginners' is a micro niche within it. Understanding the distinctions is crucial for accurate targeting and content creation.
Blogging Mastery Strategies

You'll gain instant access to "Blogging Mastery", so you can start building your very first profitable niche blog today!
Get Your Copy For Just... $3.45


Chapter 2: Choosing the Perfect Micro Niche
Identifying a Profitable Micro Niche
Evaluate potential niches by considering factors such as audience size, competition level, and monetization possibilities. Tools like Google Keyword Planner, Ubersuggest, and SEMrush can assist in this research.

Strategies for Niche Research
Use a combination of keyword research, competitor analysis, and social media exploration to identify gaps in existing content. Look for underserved areas where you can provide unique value.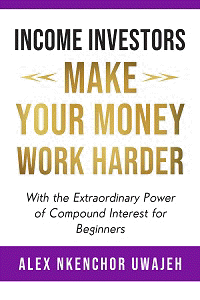 Chapter 3: Researching Your Micro Niche
Deep Dive into Your Niche
Research extensively to understand your audience's pain points, interests, and questions. Use forums, social media groups, and online communities related to your micro niche to gain insights.

Audience Needs and Content Ideas
Create a list of potential blog topics based on your research. These should address common questions, offer solutions, and provide valuable information to your target audience.

Chapter 4: Crafting a Compelling Blog Strategy
Defining Purpose and Goals
Clarify your blog's purpose and the objectives you aim to achieve. Are you educating, inspiring, or entertaining your audience? Set measurable goals to track your progress.

Content Planning
Develop a content plan that outlines the types of posts you'll create, their frequency, and the tone you'll use. A mix of informative, how-to, and engaging content will keep your audience interested.

Chapter 5: Building the Foundation
Domain Name and Hosting
Choose a domain name that reflects your micro niche and is easy to remember. Opt for reliable hosting that ensures your blog's speed and uptime.

Blog Platform Selection
Select a content management system (CMS) like WordPress, Blogger, or Wix that suits your needs. WordPress is particularly popular due to its flexibility and extensive plugin options.

Chapter 6: Designing Your Micro Niche Blog
User-Friendly Design
Prioritize a clean and intuitive design that enhances user experience. Navigation should be simple, and content should be easy to read across different devices.

Customizing Themes and Layouts
Select a theme that aligns with your micro niche's aesthetics and customizability. Adapt colors, fonts, and layouts to create a unique look for your blog.
Blogging Mastery Strategies

You'll gain instant access to "Blogging Mastery", so you can start building your very first profitable niche blog today!
Get Your Copy For Just... $3.45


Chapter 7: Content Creation Strategies
Brainstorming Ideas
Regularly brainstorm topics related to your micro niche. Use tools like Answer the Public, Quora, and Reddit to discover common queries.

Creating Valuable Content
Craft informative, engaging, and well-researched content. Each post should provide actionable takeaways, solve problems, or entertain your audience.

Chapter 8: SEO for Micro Niche Blogs
On-Page SEO
Optimize each blog post with relevant keywords, headers, meta descriptions, and image alt tags. This enhances visibility in search engine results.

Off-Page SEO
Build backlinks from authoritative websites in your niche. Guest posting, influencer collaborations, and participating in online communities can help.

Chapter 9: Driving Traffic to Your Blog
Social Media Promotion
Share your content on relevant social media platforms. Tailor your approach to each platform's audience and engagement style.

Utilizing Other Traffic Sources
Diversify traffic sources by exploring email marketing, online forums, and niche-specific communities. This reduces dependency on a single channel.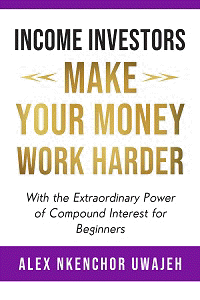 Chapter 10: Monetization Techniques
Ad Networks
Place display ads from platforms like Google AdSense to earn revenue based on clicks and impressions.

Affiliate Marketing
Promote products or services relevant to your niche and earn a commission on sales generated through your affiliate links.

Sponsored Content
Collaborate with brands for sponsored posts, reviews, or mentions, generating income for your blog.

Chapter 11: Building an Engaged Community
Fostering Interactions
Respond promptly to comments and encourage discussions. Ask questions to initiate conversations and value reader input.

Handling Comments
Moderate comments to maintain a positive atmosphere. Address negative comments professionally and constructively.
Blogging Mastery Strategies

You'll gain instant access to "Blogging Mastery", so you can start building your very first profitable niche blog today!
Get Your Copy For Just... $3.45


Chapter 12: Analytics and Tracking Progress
Implementing Analytics Tools
Integrate tools like Google Analytics to track metrics such as traffic, user behavior, and conversions.

Data Interpretation
Analyze data to identify high-performing content, popular keywords, and areas for improvement. Adjust your strategy accordingly.

Chapter 13: Establishing Authority in Your Micro Niche
Pillar Content and Comprehensive Guides
Create long-form, in-depth content that thoroughly addresses specific topics. This solidifies your expertise and encourages readers to return.

Collaborating with Experts
Interview influencers and experts in your niche. Their insights lend credibility to your blog and introduce you to new audiences.

Chapter 14: Content Consistency and Quality
Establishing Consistency
Maintain a consistent posting schedule to keep your audience engaged. Set achievable goals and avoid overwhelming yourself with too frequent updates.

Quality Over Quantity
Prioritize quality content that adds value to your readers. Well-researched, well-written posts will garner more attention and shares.

Chapter 15: Social Media Strategies for Micro Niche Blogs
Tailored Approach
Adapt your content for each social media platform. Use appropriate hashtags, visuals, and engagement techniques to maximize your reach.

Engaging with Your Audience
Respond to comments, messages, and mentions promptly. Interact genuinely and foster connections with your followers.

Chapter 16: Email Marketing for Micro Niche Success
Building a Subscriber List
Offer valuable content in exchange for email sign-ups. Use opt-in forms strategically placed on your blog.

Crafting Effective Email Campaigns
Segment your subscribers based on their interests. Send personalized, informative emails that drive traffic back to your blog.
Blogging Mastery Strategies

You'll gain instant access to "Blogging Mastery", so you can start building your very first profitable niche blog today!
Get Your Copy For Just... $3.45


Chapter 17: Overcoming Challenges in Micro Niche Blogging
Limited Topics and Writer's Block
Brainstorm creative angles for your niche. If you face writer's block, take breaks, seek inspiration from other niches, and keep a list of content ideas.

Staying Motivated and Innovative
Set achievable goals, celebrate small victories, and regularly update your knowledge. Experiment with different content formats to keep things fresh.

Chapter 18: Scaling Your Micro Niche Blog
Expanding with Caution
As your blog gains traction, consider branching out to related topics while staying within your niche's scope. Ensure the expansion aligns with your audience's interests.

Preventing Dilution
Maintain your blog's core focus even when expanding. Too much diversification might confuse your audience and dilute your brand identity.

Chapter 19: Case Studies of Successful Micro Niche Blogs
Learning from Real-Life Examples
Analyze case studies of micro niche blogs that have succeeded. Understand their strategies, content approaches, and engagement tactics.

Extracting Lessons
Identify patterns that contributed to their success, such as consistent branding, unique content angles, and effective monetization strategies.

Chapter 20: Evolving Trends in Micro Niche Blogging
Keeping Up with Changes
Stay informed about trends and shifts in your micro niche. Adapt your content strategy to match evolving interests and preferences.

Embracing Multimedia
As trends shift towards video, podcasts, and interactive content, consider incorporating these formats to cater to changing audience preferences.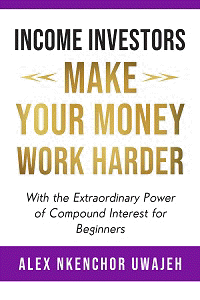 Chapter 21: Legal and Ethical Considerations
Copyright and Plagiarism
Understand copyright laws and avoid using copyrighted material without proper attribution or permission.

Transparency in Partnerships
Clearly disclose affiliate partnerships, sponsored content, and any potential conflicts of interest to maintain trust with your audience.

Chapter 22: Managing Time and Productivity
Effective Time Management
Set specific blocks of time for tasks like content creation, promotion, and engagement. Use tools like calendars and task managers to stay organized.

Avoiding Burnout
Prioritize self-care and take breaks to prevent burnout. Overexertion can negatively impact your content quality and consistency.

Chapter 23: Personal Branding within Your Micro Niche
Building a Brand Persona
Develop a consistent voice and style that reflects your expertise and values. This helps you stand out and become recognizable within your micro niche.

Thought Leadership
Regularly share insights, opinions, and expert advice to establish yourself as an authority figure. This boosts your credibility and encourages audience loyalty.

Chapter 24: Networking and Collaboration
Connecting with Fellow Bloggers
Engage with other bloggers in your niche through comments, shares, and collaboration requests. Networking can lead to cross-promotion and guest posting opportunities.

Collaborative Ventures
Partner with influencers, experts, or fellow bloggers for joint projects, webinars, and content exchanges that benefit both parties and expand your reach.

Chapter 25: Future Prospects of Micro Niche Blogging
Staying Ahead of the Curve
Predict the trajectory of your micro niche by staying informed about industry trends, emerging technologies, and changing audience preferences.

Adapting to Changes
Prepare to adjust your strategies as your micro niche evolves. Embrace new platforms, formats, and opportunities to maintain your blog's relevance.
Blogging Mastery Strategies

You'll gain instant access to "Blogging Mastery", so you can start building your very first profitable niche blog today!
Get Your Copy For Just... $3.45


Congratulations! You've now explored each chapter in depth, gaining comprehensive insights into the world of micro niche blogging. With this knowledge, you're well-equipped to create and manage a successful micro niche blog that captivates and serves your specific target audience. Remember, while this guide provides a solid foundation, the key to success lies in continuous learning, adaptation, and dedication. Best of luck on your micro niche blogging journey!
ClickBank is the retailer of products on this site. CLICKBANK® is a registered trademark of Click Sales Inc., a Delaware corporation located at 1444 S. Entertainment Ave., Suite 410 Boise, ID 83709, USA and used by permission. ClickBank's role as retailer does not constitute an endorsement, approval or review of these products or any claim, statement or opinion used in promotion of these products.


Featured books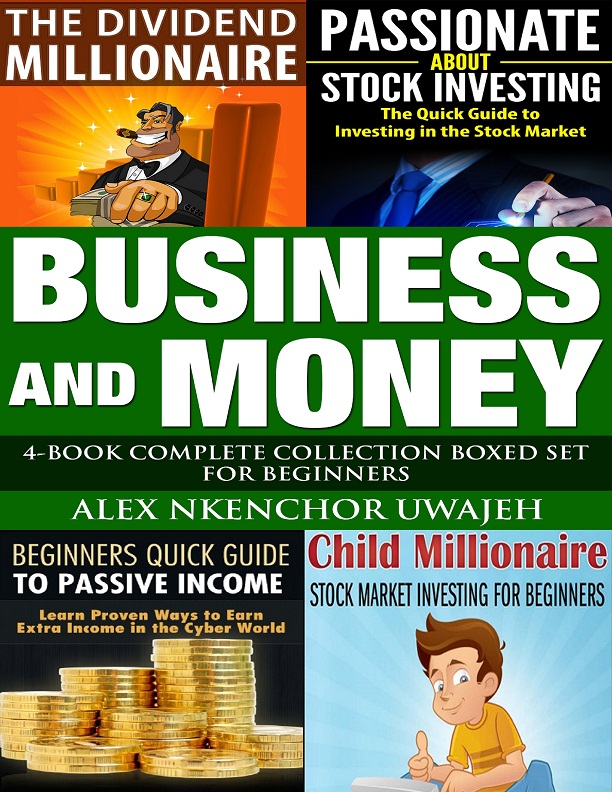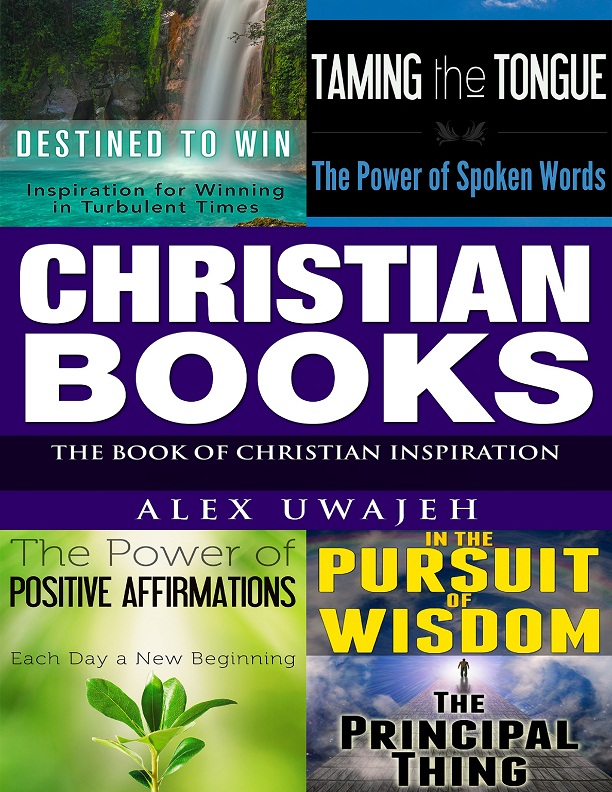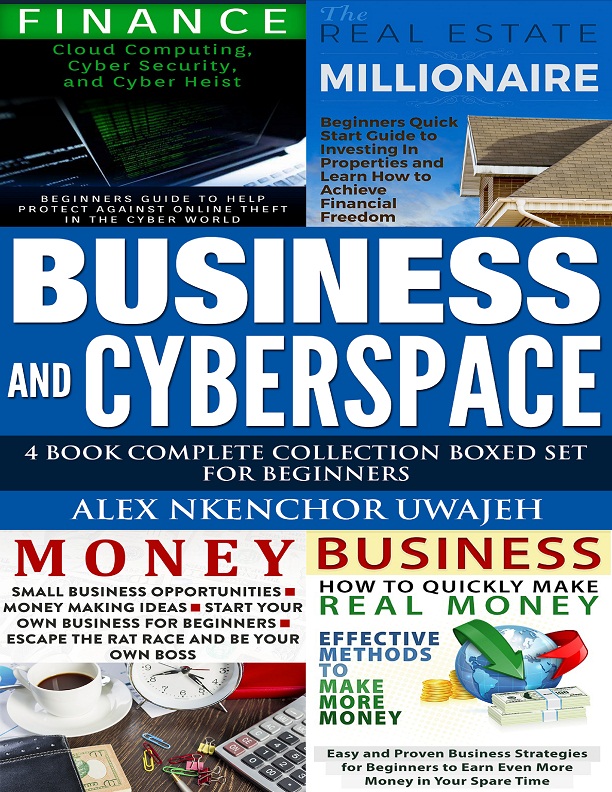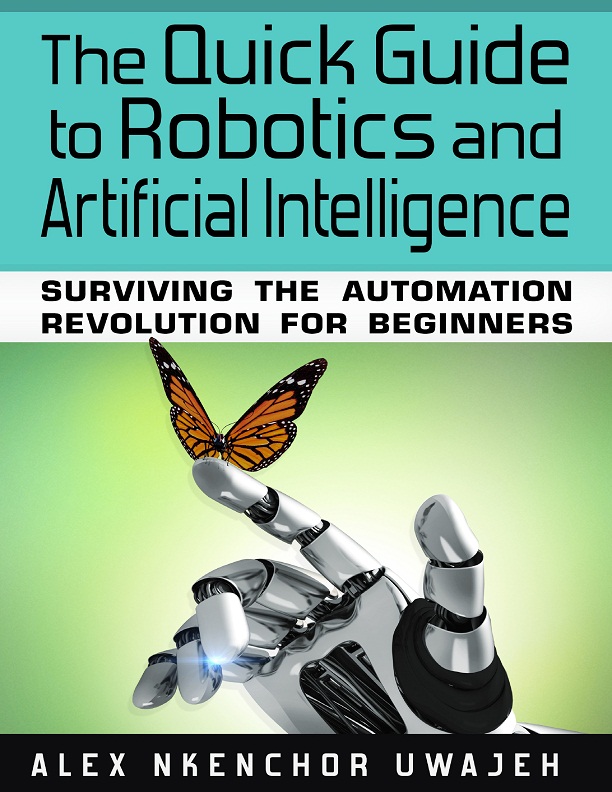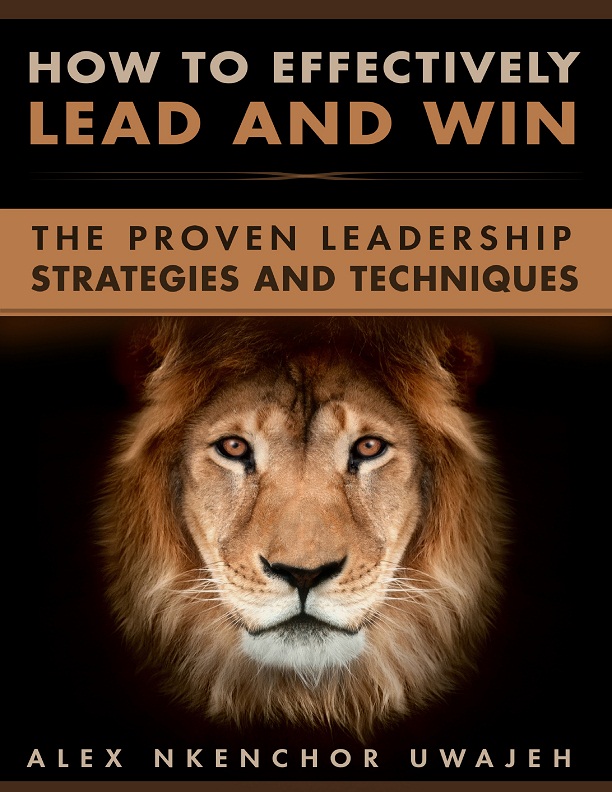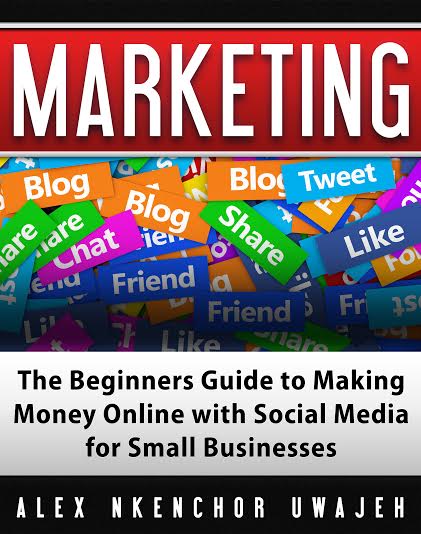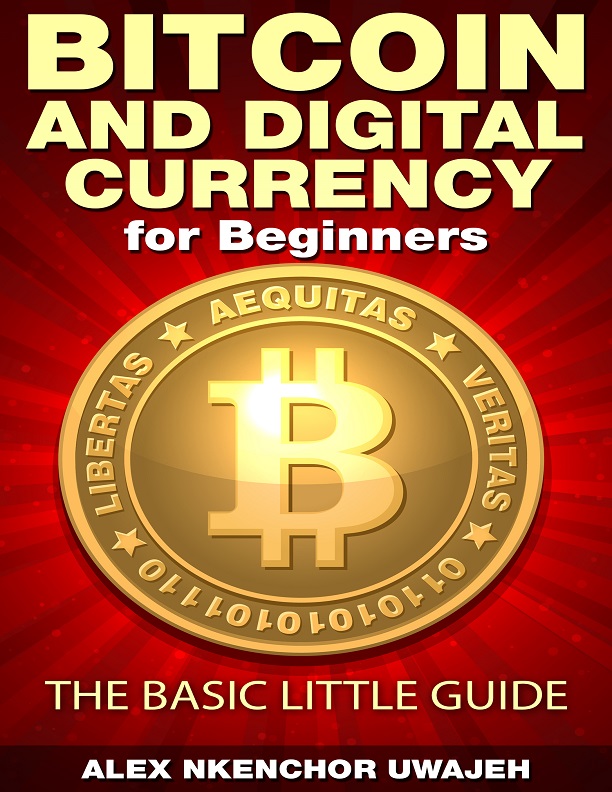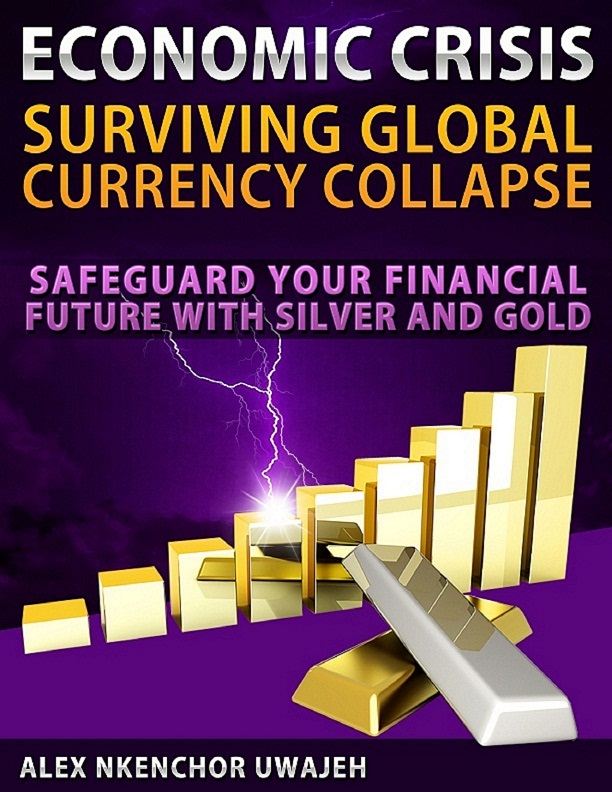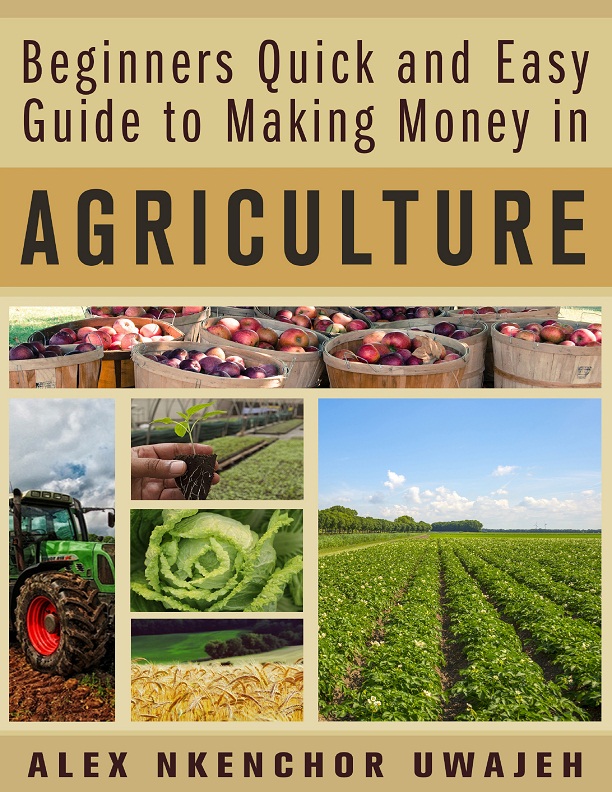 Browse my Google Playstore Books
Want Audible Audio Books? Start Listening Now, 30 Days Free