Meet Nigerian Billion Dollar Startups Founded By Nigerians

In recent years, Nigeria's startup ecosystem has witnessed remarkable growth, with several homegrown companies reaching the coveted billion-dollar valuation mark. These Nigerian entrepreneurs have defied challenges and leveraged innovation to create businesses that not only contribute to the local economy but also make a mark on the global stage. This article introduces you to Nigerian billion-dollar startups founded by visionary Nigerians.


Chapter 1: Introduction to Nigeria's Startup Ecosystem
Nigeria's startup ecosystem has experienced rapid growth over the past decade, fueled by a combination of factors such as a large population, increasing internet penetration, a growing middle class, and a vibrant entrepreneurial spirit. The country's rich diversity, abundant talent pool, and willingness to adopt innovative technologies have contributed to its emergence as a hub for tech innovation in Africa.

The government's efforts to promote technology and innovation have played a pivotal role. Initiatives like the National Information Technology Development Agency (NITDA) and the establishment of tech hubs and incubators have created an environment conducive to nurturing startups. Venture capital funding has also increased significantly, attracting both local and international investors who recognize the potential of Nigerian startups.

With challenges such as infrastructure limitations, regulatory hurdles, and funding gaps, Nigerian entrepreneurs have displayed remarkable resilience and creativity. This environment has given rise to numerous billion-dollar startups founded by visionary Nigerians, each contributing to the nation's economic growth and global recognition.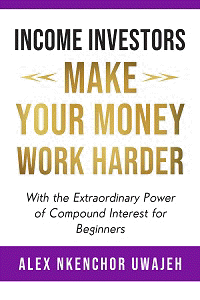 Chapter 2: Paystack - Revolutionizing Online Payments
Paystack, co-founded by Shola Akinlade and Ezra Olubi in 2015, has revolutionized online payments in Nigeria. Recognizing the challenges businesses faced in accepting payments, Paystack provided a simple and secure platform that enabled merchants to accept payments from customers globally. Its developer-friendly APIs and customizable checkout process resonated with businesses of all sizes.

In 2020, Paystack achieved a significant milestone by being acquired by Stripe, a global payment giant. This marked a testament to the quality of innovation happening in Nigeria's startup ecosystem. The acquisition not only validated Paystack's efforts but also provided an avenue for expanding its reach and capabilities beyond the African continent.

Paystack's success underscores the importance of addressing local pain points with technology-driven solutions and collaborating with global partners to amplify impact.

Chapter 3: Flutterwave - Enabling Seamless Transactions
Founded by Iyinoluwa Aboyeji and Olugbenga Agboola, Flutterwave has emerged as a leading payments technology company in Africa. Launched in 2016, Flutterwave's unified payments platform allows businesses to seamlessly process payments and disbursements across multiple channels. Its open APIs facilitate integration with various payment methods, making cross-border transactions easier.

The company's dedication to empowering African businesses on the global stage is evident through its partnerships with major players like PayPal, Visa, and Alipay. Flutterwave has also ventured into innovative offerings like the "Flutterwave Mobile Money" service in collaboration with MTN, making financial inclusion a reality for millions.

Flutterwave's journey highlights the significance of building infrastructure that transcends borders and enables seamless financial interactions, fostering economic growth and connectivity.
Ai Productivity Accelerator
Revolutionize your business! Learn exactly how to grow and market your business without spending a bunch of time and money hiring a team. Read more


Chapter 4: Andela - Unlocking Africa's Tech Potential
Iyinoluwa Aboyeji, along with Jeremy Johnson, co-founded Andela in 2014 with a vision to unlock Africa's tech potential. Andela identifies top software developers across the continent, provides them with intensive training, and connects them with global companies in need of tech talent. This unique model not only addresses the global tech talent shortage but also empowers African developers to work on impactful projects.

Andela's success story underscores the importance of investing in human capital and creating opportunities for talent to thrive. By nurturing Africa's tech ecosystem, Andela has paved the way for more remote work opportunities and global collaborations.

Chapter 5: Interswitch - Pioneering Electronic Payment Solutions
Mitchell Elegbe founded Interswitch in 2002 as a way to address Nigeria's inefficient payment systems. Over the years, the company evolved from providing payment switching services to offering a wide range of financial products and services, including card issuance, transaction processing, and digital solutions.

Interswitch's e-payment platforms have revolutionized how Nigerians transact, from mobile payments to online shopping. The company's partnership with major banks and its role in the creation of platforms like Quickteller have played a vital role in advancing financial inclusion in Nigeria.

Interswitch's journey exemplifies how a visionary founder can identify a pressing need, develop innovative solutions, and reshape an entire industry.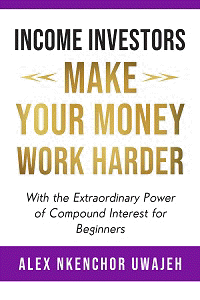 Chapter 6: Konga - Nigeria's E-commerce Success Story
Sim Shagaya's Konga was launched in 2012 as a response to the growing e-commerce demand in Nigeria. The platform aimed to provide Nigerians with a reliable and convenient way to shop online. Despite facing early challenges such as logistics and infrastructure constraints, Konga persevered and gained a significant market share.

Konga's journey illustrates the importance of adapting business models to local contexts and continuously evolving to meet customer needs. Its innovative solutions, including partnerships with local retailers and a robust delivery network, set the stage for the growth of e-commerce in Nigeria.
Custom Keto Diet: Would You Like to Know Exactly What to Eat to Lose Fat and Get Healthy Without Giving Up Your Favorite Foods or Starving Yourself? I invite you to read this page


Chapter 7: Jumia - Africa's First Unicorn
Tunde Kehinde and Raphael Afaedor co-founded Jumia in 2012, marking the birth of Africa's first unicorn. Often referred to as the "Amazon of Africa," Jumia's platform provides a diverse range of products, from electronics to fashion, catering to the continent's growing online shopping appetite.

Jumia's success stems from its ability to navigate challenges unique to the African market, including building trust in e-commerce, offering various payment methods, and developing efficient logistics solutions. While facing ups and downs, Jumia's listing on the New York Stock Exchange in 2019 highlighted the potential of Africa's tech industry on the global stage.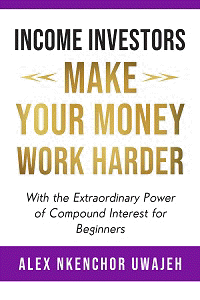 Chapter 8: Cars45 - Revolutionizing the Auto Industry
Etop Ikpe founded Cars45 in 2016 to address the lack of transparency in Nigeria's used car market. The platform allows individuals to sell and buy used cars with confidence by providing thorough inspections, valuations, and a hassle-free process.

Cars45's success demonstrates the power of leveraging technology to create transparency and efficiency in traditional industries. By connecting buyers and sellers through a digital platform, Cars45 has transformed the used car market, making it easier for Nigerians to make informed decisions.

Chapter 9: Helium Health - Digitizing Healthcare
Adegoke Olubusi and Dimeji Sofowora co-founded Helium Health in 2016 to address the challenges of healthcare management in Nigeria. The startup provides electronic medical records and hospital management software, streamlining operations and improving patient care.

Helium Health's impact on healthcare delivery is undeniable, as it helps hospitals and clinics manage patient data, appointments, billing, and inventory effectively. Its solutions contribute to reducing administrative burdens, improving patient outcomes, and advancing the overall healthcare ecosystem.

Chapter 10: Flutterwave - Reinventing Mobile Money
Flutterwave's impact extends beyond online payments. Recognizing the importance of financial inclusion, Flutterwave partnered with MTN, one of Africa's largest telecom operators, to launch "Flutterwave Mobile Money." This service allows users to send and receive money, pay bills, and perform other financial transactions through their mobile phones. By leveraging mobile money, Flutterwave is contributing to expanding access to financial services for millions of Africans, particularly those without traditional bank accounts.

This move reaffirms Flutterwave's commitment to shaping Africa's financial landscape by providing versatile, tech-driven solutions that align with the continent's needs.
Scientists Discover A Hidden Root Cause Of Stubborn Belly Fat, And It Will Surprise You…Click Here to Learn More


Chapter 11: PiggyVest - Transforming Savings Culture
PiggyVest, co-founded by Somto Ifezue, Odunayo Eweniyi, and Joshua Chibueze in 2016, addresses Nigeria's low savings culture. The platform allows users to save, invest, and earn interest on their funds. PiggyVest's innovative feature of locking funds prevents impulsive withdrawals, encouraging disciplined saving habits.

With over a million users, PiggyVest has become a catalyst for financial literacy and responsible money management. Its success demonstrates how technology can reshape behavior and empower individuals to take control of their financial futures.

Chapter 12: Farmcrowdy - Agriculture Crowdfunding
Onyeka Akumah founded Farmcrowdy in 2016 to revolutionize agriculture by connecting investors with small-scale farmers. Through crowdfunding, Farmcrowdy raises funds for agricultural projects and provides farmers with resources and expertise. This model not only boosts agricultural production but also empowers rural communities economically.

Farmcrowdy's impact extends beyond profit; it drives social change by improving food security, increasing farmers' income, and fostering sustainable agriculture practices.

Chapter 13: Paylater (Carbon) - Fintech Lending
Chijioke and Ngozi Dozie established Paylater (now Carbon) in 2016, offering digital lending solutions. Their platform assesses users' creditworthiness through data analytics, enabling them to access quick loans without the traditional hurdles of paperwork and collateral.

By addressing the gap in accessible credit, Paylater empowers individuals and small businesses to pursue opportunities and weather financial challenges. The company's transformation into Carbon underscores its ambition to offer a broader suite of financial services beyond lending.

Chapter 14: LifeBank - Delivering Medical Supplies
Temie Giwa-Tubosun founded LifeBank in 2016 to tackle Nigeria's critical shortage of medical supplies, particularly blood. LifeBank uses a digital platform to connect hospitals and blood banks, ensuring timely delivery of life-saving products. This innovation has saved countless lives by providing medical facilities with a reliable supply chain.

LifeBank's story highlights the potential of technology to address urgent healthcare needs and make a profound impact on public health outcomes.

Chapter 15: Hotels.ng - Nigeria's Largest Hotel Booking Platform
Mark Essien established Hotels.ng in 2012 to simplify hotel bookings across Nigeria. The platform offers a vast selection of accommodations, from budget options to luxury stays. Hotels.ng has become an essential tool for both travelers and hotel owners, boosting tourism and revenue for local businesses.

Mark Essien's journey demonstrates how identifying a niche within a broader industry and providing a tailored solution can lead to significant success.
Brand New Probiotics Specially Designed For The Health Of Your Teeth And Gums Click Here to Learn More


Chapter 16: Migo (formerly Mines.io) - Consumer Credit as a Service
Ekechi Nwokah rebranded Mines.io as Migo to offer "Consumer Credit as a Service." Founded in 2013, the company uses alternative data sources to evaluate creditworthiness and provide instant loans to consumers, particularly those without formal credit histories.

Migo's approach aligns with the changing landscape of finance, emphasizing the importance of inclusive credit access and embracing innovative data-driven methods for lending.

Chapter 17: Lidya - SME Lending Platform
Ercin Eksin and Tunde Kehinde founded Lidya in 2016 to address the financing challenges faced by small and medium-sized enterprises (SMEs) in Nigeria. Lidya's platform uses technology to assess the creditworthiness of SMEs and provide them with affordable loans, enabling business growth and job creation.

By focusing on SMEs, Lidya plays a crucial role in stimulating economic development and contributing to Nigeria's entrepreneurial ecosystem.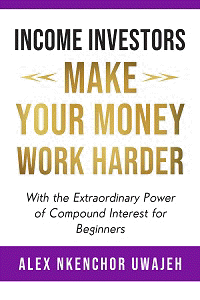 Chapter 18: Thrive Agric - Crowdfunding for Agriculture
Uka Eje and Ayo Arikawe co-founded Thrive Agric in 2017 to address the funding gap in Nigerian agriculture. The platform allows individuals to invest in agricultural projects, empowering farmers and increasing food production. This innovative approach to crowdfunding aligns with the country's need to enhance agricultural sustainability and boost food security.

Thrive Agric's story showcases the potential for technology to drive positive change in the vital sector of agriculture.

Chapter 19: TradeDepot - Connecting Retailers and Brands
Onyekachi Izukanne and Michael Ukpong established TradeDepot to facilitate connections between retailers and suppliers. Launched in 2016, the platform leverages technology to streamline the supply chain, enabling retailers to access products more efficiently and suppliers to reach a broader market.

TradeDepot's impact on the retail industry illustrates the power of digital platforms in transforming traditional business models and driving efficiency.

Chapter 20: Gokada - Motorcycle Ride-Hailing
Fahim Saleh founded Gokada in 2018 to provide safe and efficient motorcycle ride-hailing services in Lagos. Gokada aimed to address the city's traffic congestion by offering an alternative mode of transportation. Despite initial success, Gokada faced regulatory challenges, leading to its temporary suspension in 2020.

Gokada's journey reflects the complexities of navigating transportation services in a bustling city and the need for startups to adapt to changing circumstances.

Chapter 21: Flutterwave - Building a Pan-African Fintech Powerhouse
Flutterwave's expansion beyond Nigeria showcases its ambition to build a unified pan-African payments infrastructure. By expanding its services across the continent, Flutterwave is contributing to economic integration, making cross-border transactions smoother, and fostering financial inclusion.

Flutterwave's vision highlights the potential for tech startups to transcend national borders and create solutions that unite entire regions.

Chapter 22: 54gene - Advancing Genomic Research in Africa
Abasi Ene-Obong founded 54gene in 2019 to improve genetic research and healthcare in Africa. The startup collects and analyzes genetic data from diverse African populations, contributing to personalized medicine and drug discovery. By focusing on Africa's genetic diversity, 54gene aims to address health disparities and enhance medical knowledge.

54gene's innovative approach positions Africa as a crucial player in global genomic research and medical advancements.

Chapter 23: Bamboo - Democratizing Investment
Richmond Bassey and Yanmo Omorogbe founded Bamboo to democratize investment opportunities for Nigerians. The platform allows users to invest in global stocks, making it easier for individuals to diversify their portfolios and access international markets.

Bamboo's story underlines the significance of lowering barriers to entry for investing, thereby enabling more people to participate in wealth creation.

Chapter 24: Daystar Power - Solar Energy Solutions
Christian Wessels and Jasper Graf von Hardenberg founded Daystar Power in 2017 to provide sustainable solar energy solutions to businesses in Nigeria and West Africa. The company installs solar systems that help companies reduce their reliance on diesel generators, thus promoting clean energy and reducing carbon emissions.

Daystar Power's impact aligns with the growing global emphasis on sustainable energy alternatives and the need to address the energy challenges faced by African countries.
Japanese Biochemist Discovers New 5-second Appetizer That Flushes Out 57 lbs Of Nagging Belly Fat Click Here to Learn More
Chapter 25: Calendly Scheduling Revolutionizing Time Management
Founded by Tope Awotona, Calendly emerged as a game-changer in time management. The platform streamlines the appointment scheduling process, eliminating the back-and-forth emails and phone calls that often consume valuable time. Through user-friendly interfaces and integration with various calendar platforms, Calendly has become an essential tool for individuals, businesses, and organizations, increasing productivity and enhancing the user experience.
Chapter 26: TradeDepot - Empowering Retailers
Onyekachi Izukanne's TradeDepot empowers small retailers in Africa by offering a platform that connects them with suppliers and provides access to inventory financing. This approach helps retailers manage their inventory efficiently and expand their businesses, contributing to economic growth and development in the region.

Chapter 27: HealthPlus - Revolutionizing Pharmacy Retail
Caleb Adaja's HealthPlus reimagines pharmacy retail in Nigeria. The company focuses on providing quality healthcare products and services to its customers while also contributing to the overall improvement of healthcare access and infrastructure in the country.

Chapter 28: Migo - Democratizing Access to Credit
Kunle Olukotun co-founded Migo to address the lack of access to credit for individuals and small businesses in emerging markets. Migo's platform uses alternative data sources to assess creditworthiness and provides users with instant access to loans, promoting financial inclusion and empowerment.

Chapter 29: Kobo360 - Disrupting Logistics
Obi Ozor founded Kobo360 to revolutionize logistics and trucking in Africa. The digital platform connects truckers with businesses in need of transportation services, optimizing supply chains and reducing inefficiencies in the movement of goods.

Chapter 30: PowerGen Renewable Energy - Enabling Access to Energy
Olu Ogunlela's PowerGen Renewable Energy addresses the lack of access to electricity in many African communities. The company delivers reliable renewable energy solutions, contributing to improved living conditions and economic development.
Are you looking for the hottest blood sugar support and type 2 diabetes in the market right now? Look no further! Click Here to Discover More


Chapter 31: RxAll - Ensuring Medication Authenticity
Adebayo Alonge's RxAll employs cutting-edge technology to tackle the problem of counterfeit medications in Africa. The startup's AI-driven solution verifies the authenticity of drugs, ensuring patients receive safe and effective treatments.

Chapter 32: Shara - Streamlining Commerce
Olugbenga Agboola's Shara provides small businesses with a platform to manage sales, inventory, and customer relationships. By simplifying these processes, Shara empowers businesses to grow and succeed.

Chapter 33: Prospa - Enhancing Financial Inclusion
Freeman Osonuga's Prospa focuses on improving financial inclusion in Africa. The digital banking platform caters to the needs of small business owners and entrepreneurs, offering them access to essential financial services.

Chapter 34: Releaf - Optimizing the Agri-Tech Industry
Ikenna Nzewi's Releaf employs technology to streamline the agricultural supply chain, benefiting both farmers and processors. By reducing inefficiencies, Releaf contributes to increased agricultural productivity and food security.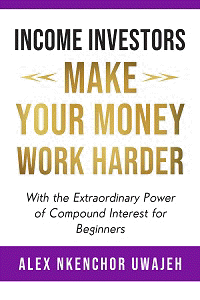 Chapter 35: SeamlessHR - Simplifying HR Management
Dr. Emmanuel Okeleji's SeamlessHR offers a comprehensive human resources software solution that helps businesses manage their workforce more efficiently. The platform covers aspects such as payroll, recruitment, and employee performance.
Chapter 36: MDaaS Global - Upgrading Healthcare Infrastructure
Oluwasoga Oni's MDaaS Global focuses on improving healthcare infrastructure in Nigeria. The startup builds and operates diagnostic and primary care facilities, enhancing healthcare access and delivery in underserved areas.
Chapter 37: Conclusion and Future Prospects
The achievements of these Nigerian billion-dollar startups collectively demonstrate the transformative potential of innovative ideas, persistence, and adaptability. As the Nigerian startup ecosystem continues to evolve, it holds the promise of generating more groundbreaking ventures that contribute to economic growth, technological advancement, and positive social change.
Weight Loss ... The most talked about weight loss product is finally here! BioFit is a powerful supplement that supports healthy weight loss the natural way. Read more


Looking ahead, the future of Nigeria's startup ecosystem is bright. With increasing support from governments, investors, and global tech giants, the stage is set for more Nigerian entrepreneurs to make their mark on the world stage, further solidifying Nigeria's position as a hub of innovation and entrepreneurship in Africa and beyond.
The Plant-Based Recipe Cookbook - "Want To Cook Ridiculously Tasty Vegan Recipes From Scratch But Have No Idea Where To Start?" Read more


The expansion of each chapter delves deeper into the stories and impact of these remarkable Nigerian billion-dollar startups. They exemplify the resilience, creativity, and vision of the founders who have turned challenges into opportunities, inspiring a new generation of entrepreneurs to follow in their footsteps.



Featured books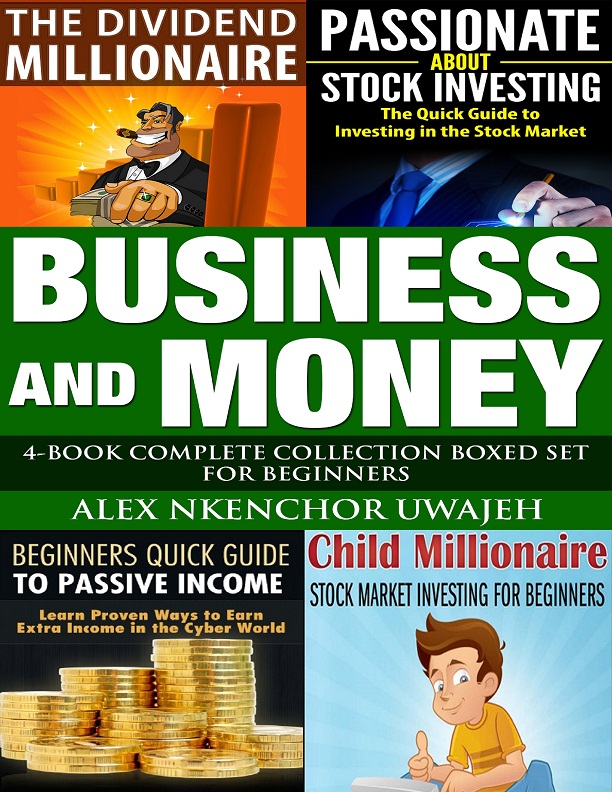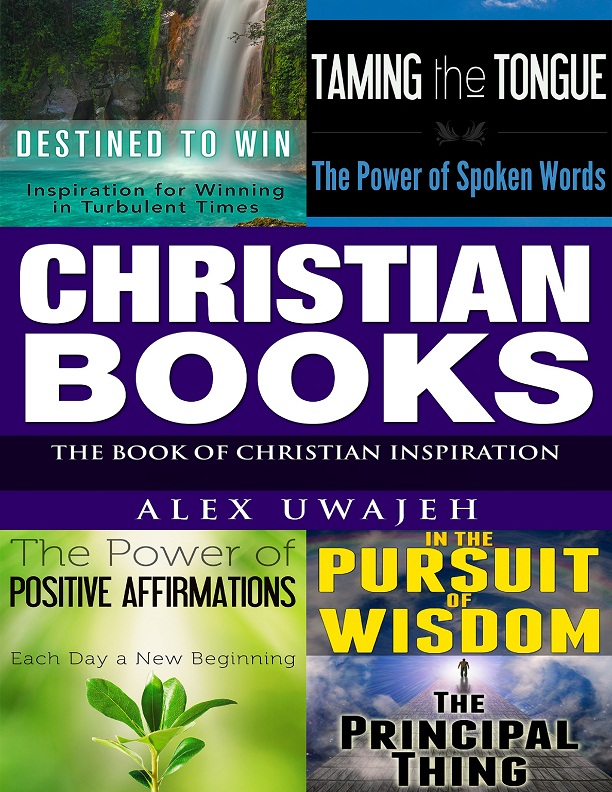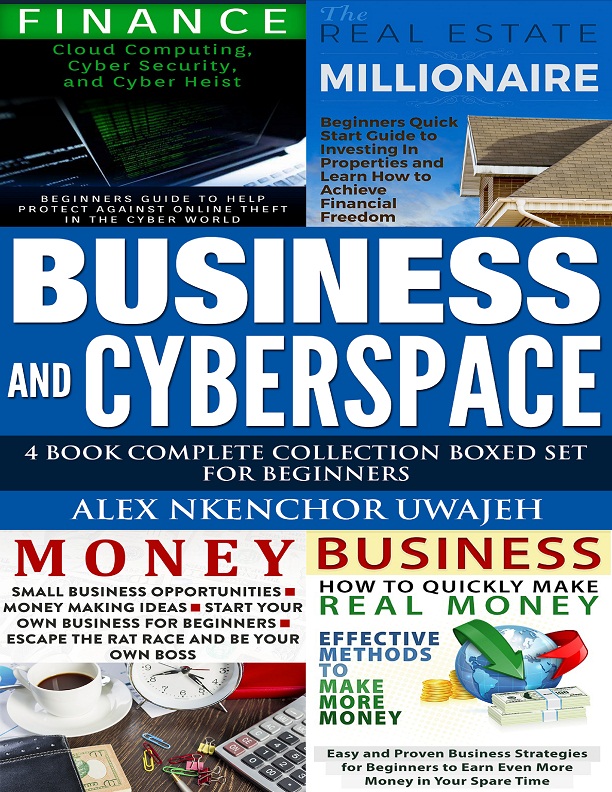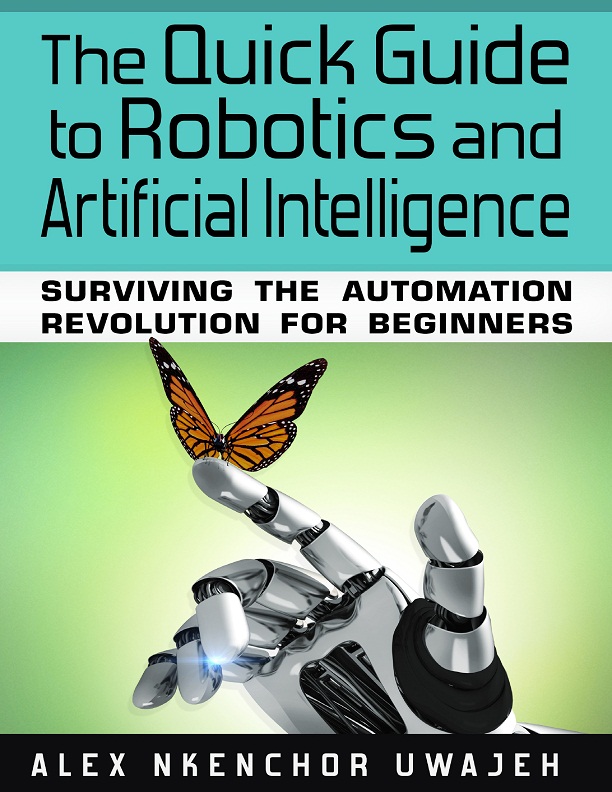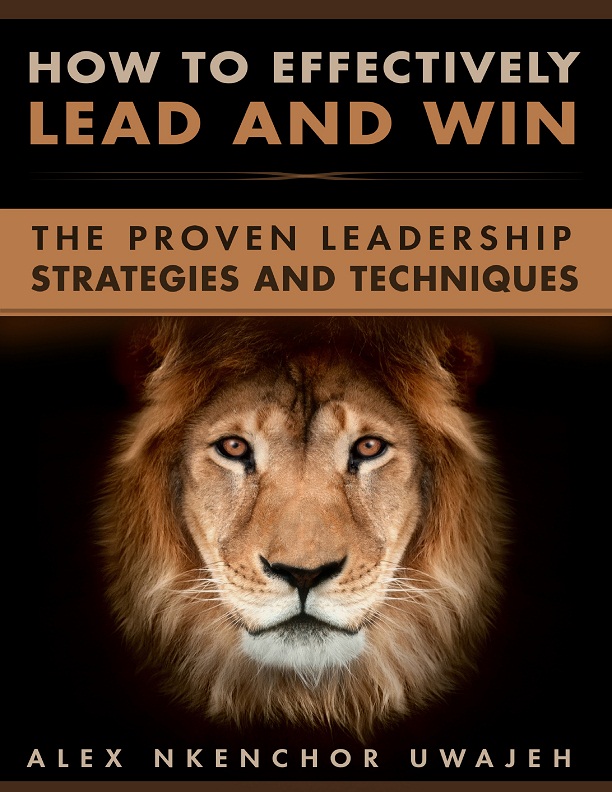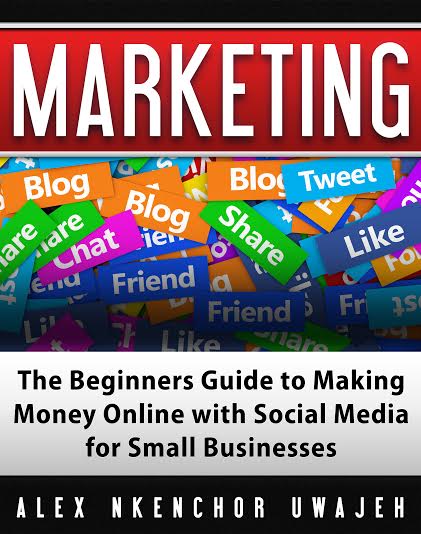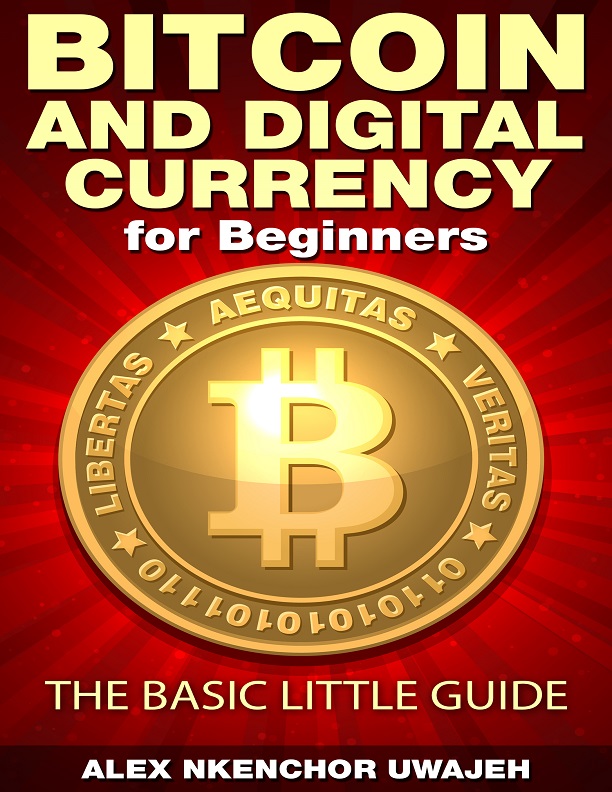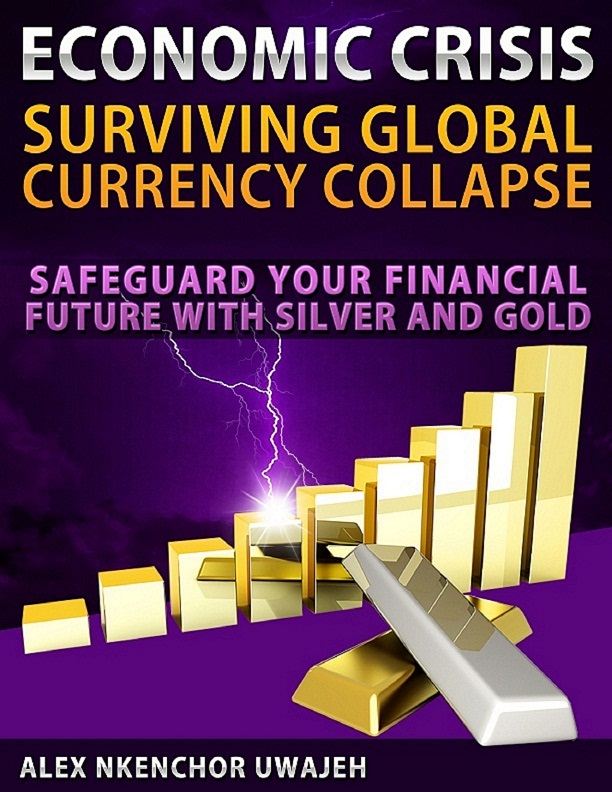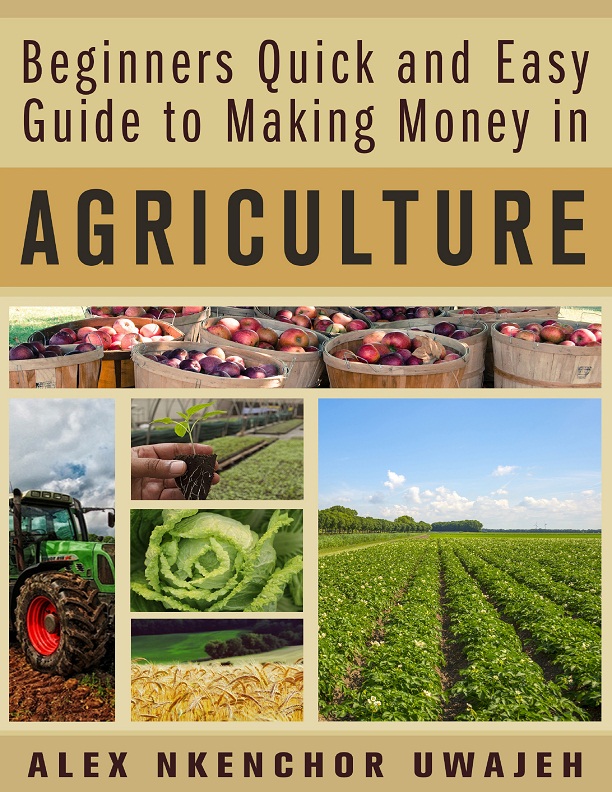 Browse my Google Playstore Books
Want Audible Audio Books? Start Listening Now, 30 Days Free