Helpful Articles





Longevity and Culinary Traditions: Unveiling the Therapeutic Treasures of Okinawa's Time-Honored Delights


Chapter 1: Introduction
Nestled in the southern part of Japan lies the remarkable prefecture of Okinawa, a land where an exceptional number of individuals celebrate their centenary birthdays. The secret to their longevity has intrigued scientists and health enthusiasts alike. Among the various factors contributing to this phenomenon, the time-honored culinary delights of Okinawa have emerged as a focal point. In this article, we delve into the therapeutic qualities of seven traditional Okinawan foods that are believed to play a significant role in the health and longevity of its people.

Chapter 2: The Okinawan Longevity Phenomenon
The Okinawan longevity phenomenon has baffled researchers for decades. With a unique combination of lifestyle, genetics, and diet, the people of Okinawa boast one of the highest rates of centenarians in the world.

Chapter 3: Sweet Potatoes - A Nutrient-Rich Staple
Sweet potatoes, locally known as "beni imo," are a cornerstone of the Okinawan diet. Packed with complex carbohydrates, fiber, vitamins, and antioxidants, they provide sustained energy and contribute to overall well-being.

Chapter 4: Goya - Bitter Melon's Bountiful Benefits
Goya, or bitter melon, is renowned for its potential to regulate blood sugar levels and enhance insulin sensitivity. Its unique bitterness is believed to stimulate digestion and support metabolic health.

Chapter 5: Turmeric - Nature's Anti-Inflammatory
A vibrant yellow spice, turmeric contains curcumin, a potent anti-inflammatory compound. Okinawans incorporate turmeric into their cuisine to potentially mitigate inflammation-related health issues.

Chapter 6: Umibudo - The Sea Grapes of Youth
Umibudo, or "sea grapes," are a type of seaweed abundant in Okinawa. Rich in minerals and vitamins, they are celebrated for their potential to support bone health, skin vitality, and immune function.

Chapter 7: Mozuku - Oceanic Elixir
Mozuku, another type of seaweed, is prized for its high content of fucoidan, a compound with potential anti-cancer and immune-boosting properties. Its consumption reflects Okinawans' reverence for their coastal environment.

Chapter 8: Tofu - Plant-Based Protein Power
Tofu, a versatile soy-based food, is a key source of protein in the Okinawan diet. Its potential to promote heart health and provide essential amino acids contributes to the longevity of the people.

Chapter 9: Island Fruits - Nature's Bounty
Okinawa's subtropical climate allows for the cultivation of unique fruits like shikuwasa and goya. These fruits, rich in antioxidants and vitamins, play a role in supporting cellular health and immune function.

Chapter 10: Fermented Foods - Gut Health Guardians
Fermented foods like miso, kombucha, and natto are staples in Okinawan cuisine. These probiotic-rich foods contribute to gut health, potentially enhancing digestion and overall vitality.

Chapter 11: Culinary Wisdom and Tradition
The consumption of these seven time-honored culinary delights reflects the wisdom of Okinawan traditions. Passed down through generations, these foods embody a holistic approach to well-being.

Chapter 12: Balancing Yin and Yang
Okinawan cuisine follows the principles of yin and yang, aiming to create harmony and balance within the body. This approach is thought to optimize health and contribute to longevity.

Chapter 13: Mindful Eating Practices
The Okinawan people practice "hara hachi bu," a cultural habit of eating until 80% full. This mindful eating approach promotes portion control and prevents overeating.

Chapter 14: Community and Connection
The act of communal dining and sharing meals is deeply ingrained in Okinawan culture. The social bonds created during mealtimes contribute to mental well-being and longevity.

Chapter 15: Physical Activity and Vitality
In addition to their diet, Okinawans engage in regular physical activity through practices like tai chi and gardening. These activities foster vitality and contribute to a healthier lifestyle.

Chapter 16: Environmental Influence
The pristine environment of Okinawa, characterized by clean air and water, contributes to the overall health and well-being of its inhabitants.

Chapter 17: Genetics and Longevity
Genetic factors also play a role in the Okinawan longevity phenomenon. The interplay between genetics and lifestyle choices contributes to their remarkable life expectancy.

Chapter 18: Lessons for the Modern World
Okinawa's dietary and lifestyle practices offer valuable lessons for societies grappling with modern health challenges, including obesity and chronic diseases.

Chapter 19: Incorporating Okinawan Wisdom
Incorporating elements of the Okinawan diet, such as sweet potatoes, seaweed, and fermented foods, into our daily lives may offer potential health benefits.

Chapter 20: Global Impact of Okinawan Cuisine
As the world seeks ways to promote healthier living, the principles of Okinawan cuisine have the potential to influence dietary choices and improve public health globally.

Chapter 21: Scientific Insights and Research
Scientific studies have begun to shed light on the health benefits of Okinawan foods, validating the wisdom of traditional culinary practices.

Chapter 22: Cultural Preservation and Modernization
As Okinawa modernizes, efforts to preserve its culinary traditions become increasingly important, both for cultural heritage and for promoting health.

Chapter 23: Challenges and Adaptations
While Okinawan cuisine holds numerous health benefits, modern challenges such as globalization and changing dietary preferences present potential obstacles.

Chapter 24: A Journey to Longevity
Embarking on a journey to embrace the Okinawan culinary tradition requires a holistic approach that encompasses diet, lifestyle, and mindset.

Chapter 25: Embracing Time-Honored Wisdom
In a world marked by fast-paced living and processed foods, the therapeutic qualities of Okinawa's seven culinary delights remind us of the profound impact that traditional, mindful eating can have on our health and longevity. By embracing these time-honored practices, we can pave the way towards a healthier and more vibrant future.


An Okinawa, Japan native, where a significant number of people live to celebrate their centenary, elaborates on the therapeutic qualities of seven time-honored culinary delights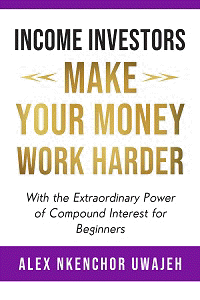 Chapter 1: Introduction

Imagine a land where age is not just a number, but a testament to the art of living. In the sun-kissed corners of Okinawa, Japan, this enchanting reality exists. The secret to their longevity, much like a guarded treasure, has sparked curiosity worldwide. It's not just about celebrating centenary birthdays; it's about a way of life that seems to have unlocked the door to timelessness. While genes, lifestyle, and community weave this tapestry of longevity, the beacon guiding us through this mystique is the delectable world of Okinawan cuisine.

Chapter 2: The Okinawan Longevity Phenomenon

Close your eyes and imagine a place where people reach their hundredth birthdays with astonishing frequency. Okinawa, a humble Japanese prefecture, is that very place. Centenarians are not anomalies here; they're cherished members of the community. Their secret? A fusion of dietary wisdom, serene lifestyle, and, perhaps, a sprinkle of the island's enchanting charm. This unique blend crafts a recipe for a life that defies the conventional boundaries of time.
Ai Productivity Accelerator
Revolutionize your business! Learn exactly how to grow and market your business without spending a bunch of time and money hiring a team. Read more


Chapter 3: Sweet Potatoes - A Nutrient-Rich Staple

Meet the humble sweet potato, locally known as "beni imo." It's not just a root vegetable; it's a nutritional powerhouse. Bursting with complex carbohydrates, fiber, vitamins, and antioxidants, this vibrant gem fuels Okinawans with sustained energy. Not only does it fill their bellies, but it also nourishes their bodies, offering a natural path to vitality.

Chapter 4: Goya - Bitter Melon's Bountiful Benefits

In the gardens of Okinawa, there's a peculiar yet marvelous guest: goya, also known as bitter melon. Its bitterness is a symphony of health benefits. Known to regulate blood sugar levels and boost insulin sensitivity, this green marvel takes care of metabolic health. It's a gentle reminder that even the most bitter moments can sweeten our well-being.

Chapter 5: Turmeric - Nature's Anti-Inflammatory

Picture a splash of golden hue gracing the Okinawan dishes. That's turmeric, a vibrant spice housing curcumin, an anti-inflammatory champion. In Okinawa, inflammation's sting is soothed by this natural wonder, fostering a life where aches and discomforts retreat, and vitality takes the stage.

Chapter 6: Umibudo - The Sea Grapes of Youth

Dive into Okinawa's coastal waters, and you'll discover umibudo, the "sea grapes." Rich in minerals and vitamins, these emerald pearls adorn plates, promoting bone health, invigorating skin, and standing sentinel over the immune system. The sea whispers its secrets through these delightful morsels.
Custom Keto Diet: Would You Like to Know Exactly What to Eat to Lose Fat and Get Healthy Without Giving Up Your Favorite Foods or Starving Yourself? I invite you to read this page


Chapter 7: Mozuku - Oceanic Elixir

From the ocean depths emerges mozuku, a seaweed treasure teeming with fucoidan. This compound dances between anti-cancer potential and immune fortification. It's a marine gift that underscores Okinawans' harmonious relationship with the sea, a reminder that nature's embrace can hold the elixir of life.

Chapter 8: Tofu - Plant-Based Protein Power

Tofu, a versatile soy creation, graces Okinawan tables as a beacon of plant-based protein. In a world where protein is often equated with meat, tofu takes the stage, showcasing heart health support and a symphony of essential amino acids. It's proof that strength doesn't always roar; sometimes, it quietly nourishes.

Chapter 9: Island Fruits - Nature's Bounty

In Okinawa's tropical embrace, unique fruits like shikuwasa and goya flourish. These exotic gems, infused with antioxidants and vitamins, weave tales of cellular rejuvenation and immune fortitude. Their consumption is a reminder that nature's treasures can yield the keys to longevity.

Chapter 10: Fermented Foods - Gut Health Guardians

Enter Okinawa's realm of fermented foods – miso, kombucha, and natto. These probiotic-packed delights care for the gut, where health's foundation resides. Digestion thrives, vitality blooms, and a microbial symphony orchestrates well-being. Through these foods, Okinawans celebrate the symbiotic dance of life within.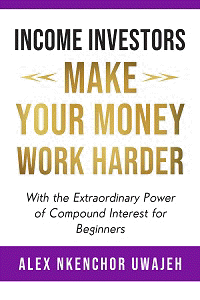 Chapter 11: Culinary Wisdom and Tradition

Okinawan cuisine is more than sustenance; it's a symphony of tradition and wisdom. Generations have poured their hearts into these recipes, making every meal a tapestry woven with history and reverence for life. In every bite, the essence of Okinawa's journey shines, connecting the past to the present.

Chapter 12: Balancing Yin and Yang

In Okinawa, cuisine is not just about flavors; it's about balance. The principles of yin and yang guide these culinary creations, an exquisite dance of energies. This balance isn't just about ingredients; it's about fostering harmony within – a profound lesson in nurturing both body and soul.
Scientists Discover A Hidden Root Cause Of Stubborn Belly Fat, And It Will Surprise You…Click Here to Learn More


Chapter 13: Mindful Eating Practices

Ever heard of "hara hachi bu"? It's the Okinawan art of mindful eating – stopping when you're 80% full. A practice that bridges the chasm between gluttony and deprivation, it teaches us that savoring each morsel mindfully is a path to contentment, both physically and mentally.

Chapter 14: Community and Connection

In Okinawa, a meal isn't just a culinary affair; it's a bond-forging ritual. Shared meals create threads of connection, weaving a vibrant tapestry of community. This communal act doesn't just nurture the body; it feeds the heart, cultivating a robust social network that supports well-being.
Brand New Probiotics Specially Designed For The Health Of Your Teeth And Gums Click Here to Learn More


Chapter 15: Physical Activity and Vitality

Beyond the table, Okinawans embrace physical activity like a cherished friend. Tai chi's graceful movements and gardening's earthy embrace are their secrets to vitality. These practices ripple through muscles and bones, a testament that movement isn't just about exercise – it's a celebration of life.

Chapter 16: Environmental Influence

Okinawa's charm isn't just in its cuisine; it's in the very air, water, and earth that cradle its existence. Clean air and pristine waters create a haven where life flourishes. Nature isn't just a backdrop; it's an active participant in this symphony of longevity.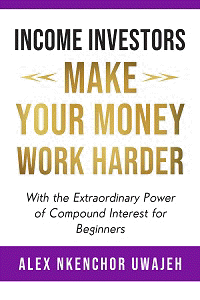 Chapter 17: Genetics and Longevity

Amid the ingredients that concoct Okinawa's longevity potion, genetics plays a subtle yet significant role. It's the interplay between inherited traits and lifestyle choices that crafts the masterpiece of a long, fulfilling life. Genes lay the foundation, but it's our choices that paint the canvas.
Japanese Biochemist Discovers New 5-second Appetizer That Flushes Out 57 lbs Of Nagging Belly Fat Click Here to Learn More


Chapter 18: Lessons for the Modern World

Okinawa's wisdom isn't confined to its shores; it's a gift to a world grappling with modern health woes. In a universe dominated by processed foods and sedentary habits, Okinawa's tapestry of longevity beckons us to reconsider our choices and embrace the lessons of the past.
Are you looking for the hottest blood sugar support and type 2 diabetes in the market right now? Look no further! Click Here to Discover More


Chapter 19: Incorporating Okinawan Wisdom

From the shores of Okinawa to the corners of the world, the essence of its cuisine can transcend boundaries. Embracing sweet potatoes, seaweed, and mindful eating invites a bit of Okinawan enchantment into our lives, a tribute to the treasures that sustain longevity.

Chapter 20: Global Impact of Okinawan Cuisine

In an interconnected world, ideas travel faster than ever. The principles of Okinawan cuisine, with their health-promoting prowess, have the potential to be catalysts for change on a global scale. A future where health is prioritized might just be influenced by these ancient culinary whispers.

Chapter 21: Scientific Insights and Research

Science peers into the heart of Okinawa's mystery, uncovering the biological truths behind its longevity. Studies unravel the potency of its foods, validating traditions that have withstood the test of time. Each discovery is a nod to Okinawa's ageless wisdom.

Chapter 22: Cultural Preservation and Modernization

In the dance between tradition and progress, Okinawa treads a delicate path. As the island modernizes, the need to preserve its culinary heritage becomes paramount. These recipes aren't just ingredients; they're guardians of history, a connection to a past that fuels the present.
Weight Loss ... The most talked about weight loss product is finally here! BioFit is a powerful supplement that supports healthy weight loss the natural way. Read more


Chapter 23: Challenges and Adaptations

Even in paradise, challenges bloom. Okinawa grapples with the currents of change, globalization altering palates and preferences. The task at hand: preserving the essence while embracing change, a delicate balance that respects history while welcoming evolution.

Chapter 24: A Journey to Longevity

Embarking on an Okinawan journey isn't just about food; it's about embodying its spirit. It's about savoring every moment, nurturing your body, and cultivating connections. It's a voyage of self-discovery, a reminder that longevity isn't just a destination; it's a way of life.
The Plant-Based Recipe Cookbook - "Want To Cook Ridiculously Tasty Vegan Recipes From Scratch But Have No Idea Where To Start?" Read more


Chapter 25: Embracing Time-Honored Wisdom

In a world hurtling through time, where speed defines success, Okinawa's seven culinary treasures emerge as whispers of wisdom. They tell us that a meal isn't just sustenance; it's a celebration of life's harmony. As we embrace these echoes from the past, we step closer to a future where vitality, nourishment, and joy intermingle, painting a tapestry of longevity that defies time itself.


Featured books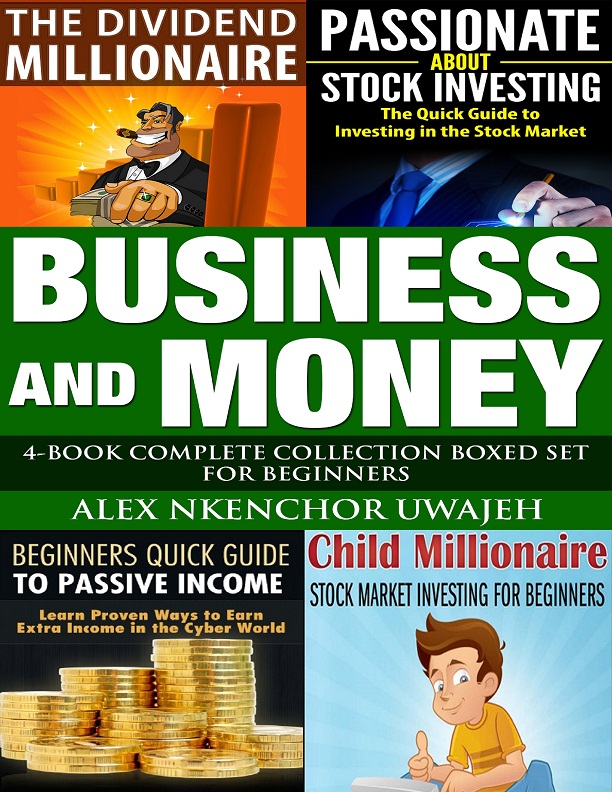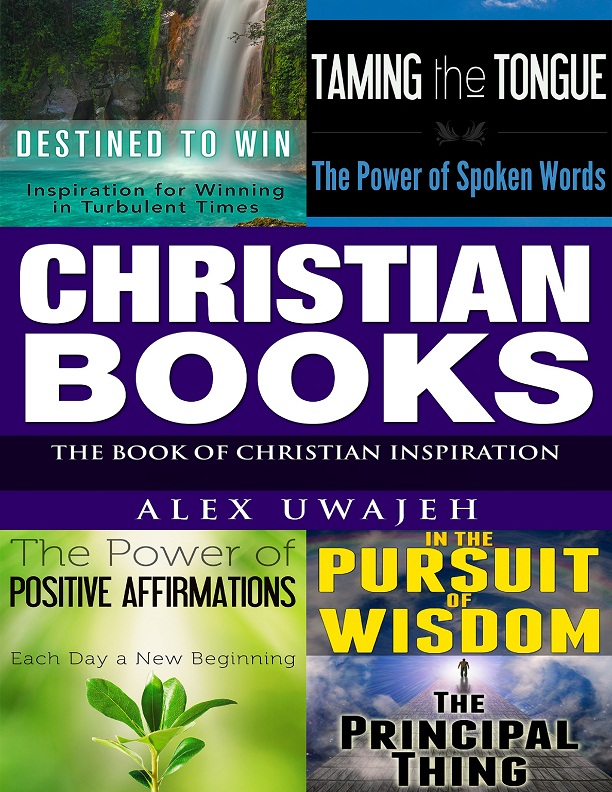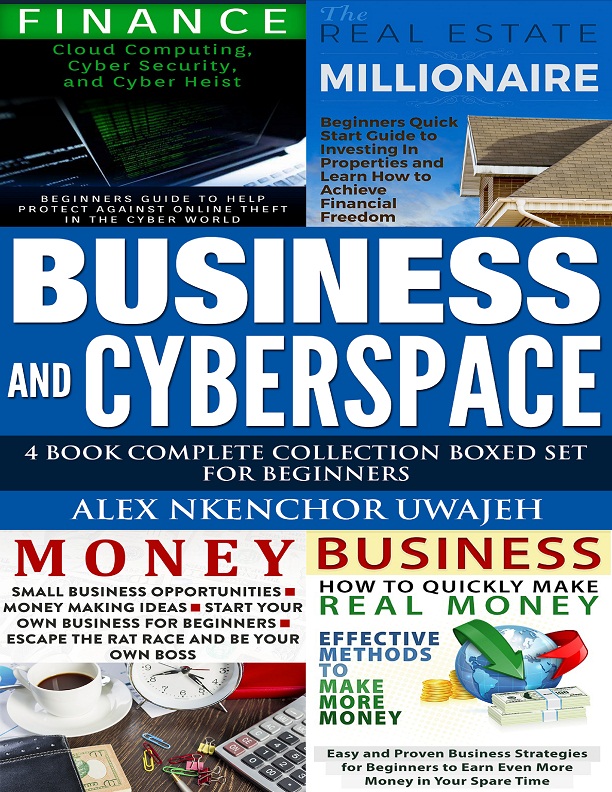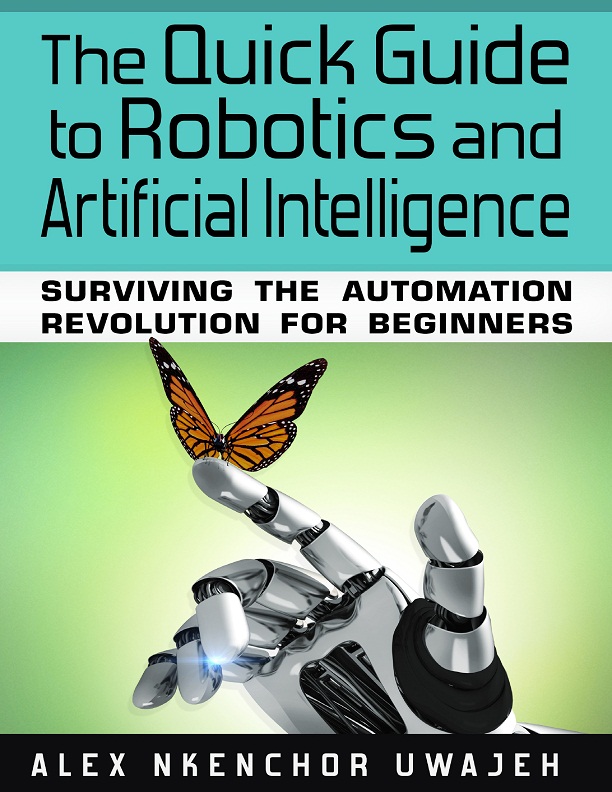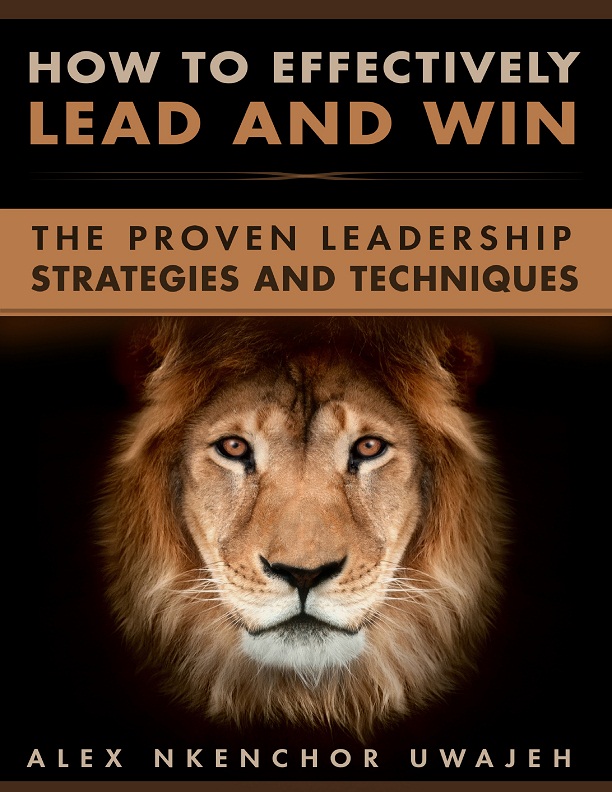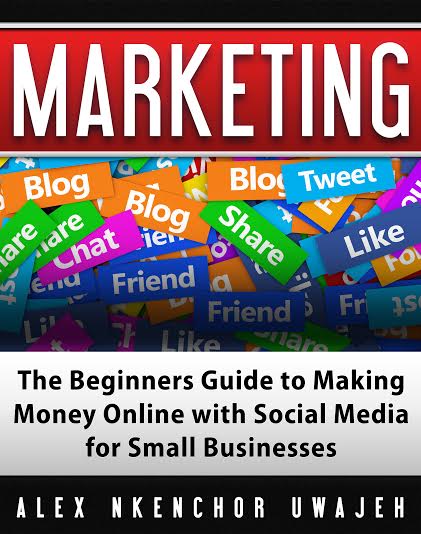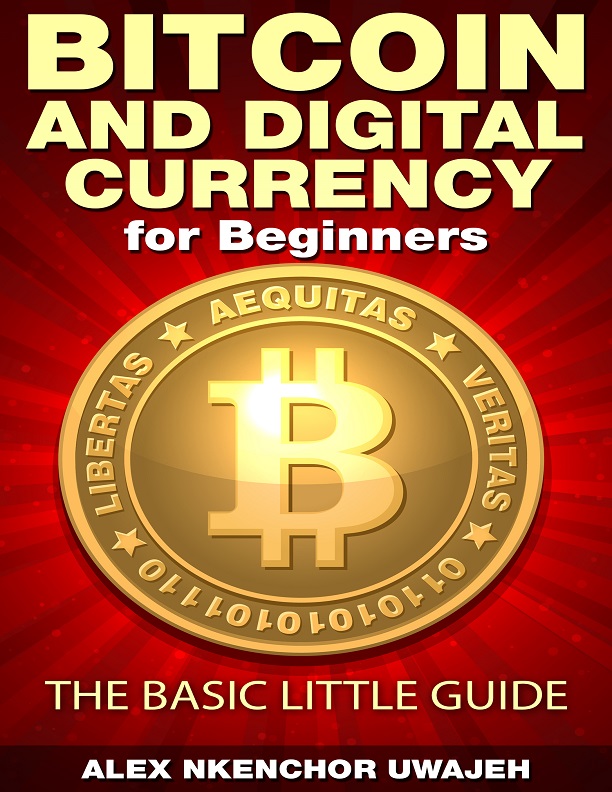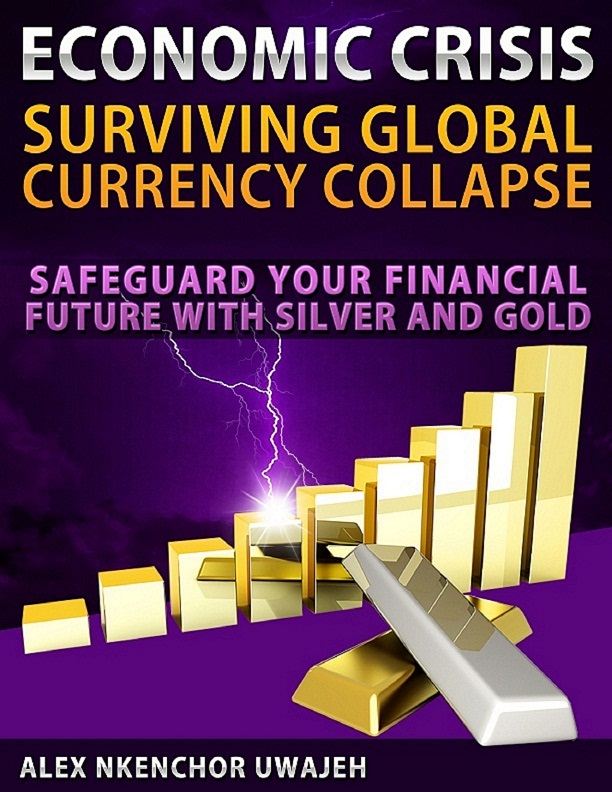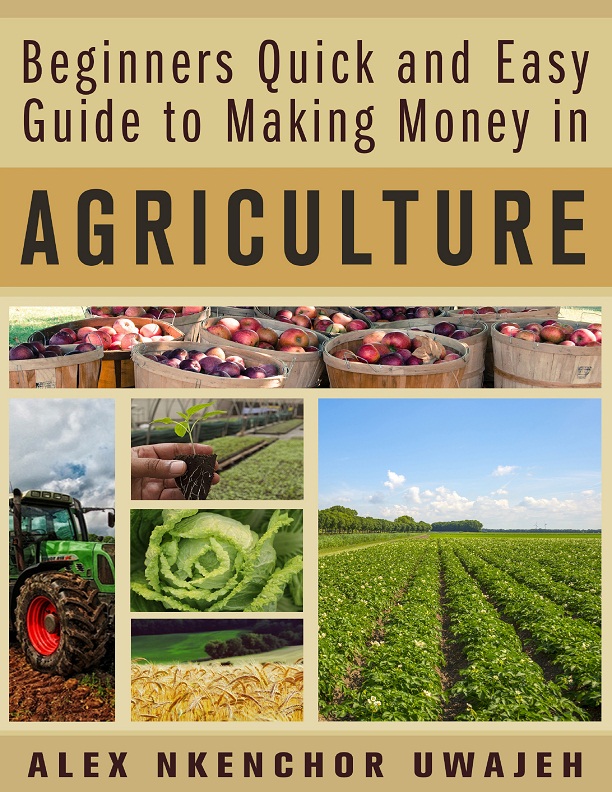 Browse my Google Playstore Books
Want Audible Audio Books? Start Listening Now, 30 Days Free