Helpful Articles





Legacy Letters: The Personal Touch to Estate Planning


Chapter 1: Introduction to Legacy Letters and Estate Planning
Estate planning is a process that involves the strategic arrangement of an individual's assets and affairs to ensure their seamless transition after they pass away. While the primary focus of estate planning is often financial, the concept of legacy letters introduces a profoundly personal dimension to this process. A legacy letter, also known as an ethical will or life letter, is a document that goes beyond the traditional scope of wills and trusts. It allows individuals to pass on their values, experiences, and life lessons to their loved ones, creating a lasting emotional and intellectual legacy.

Key Points:

The holistic approach of estate planning encompasses both financial and emotional aspects.
Legacy letters provide an avenue for individuals to convey their intangible wealth, such as wisdom and life lessons.
The importance of emotional connection and the human element in estate planning is increasing in contemporary society.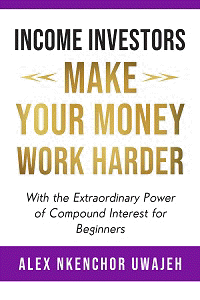 Chapter 2: The Purpose and Power of Legacy Letters
The purpose of legacy letters extends beyond the distribution of assets. They provide a means to articulate deeply held beliefs, aspirations, and emotions that may not be easily expressed through legal documents. These letters offer an opportunity to leave behind a meaningful legacy that transcends material possessions and can positively influence future generations.

Key Points:

Legacy letters help individuals communicate their values, beliefs, and personal philosophy.
The emotional resonance of legacy letters can lead to enhanced family cohesion and understanding.
Legacy letters contribute to a sense of continuity and connection across generations.
Chapter 3: Emotional Significance of Legacy Letters
Legacy letters hold immense emotional significance for both the writer and the recipient. For the writer, crafting these letters can be a therapeutic process, allowing them to reflect on their life journey, relationships, and experiences. For recipients, legacy letters provide a tangible connection to their loved ones, offering solace and a sense of presence during times of grief.

Key Points:

Legacy letters promote emotional healing and closure for both writers and recipients.
These letters provide an avenue to express love, gratitude, and other complex emotions that may be difficult to communicate directly.
The shared emotional experiences fostered by legacy letters can strengthen family bonds.

Chapter 4: Crafting Your Legacy Letter
Creating a legacy letter requires thoughtful consideration and planning. Start by identifying the core themes you wish to address, such as life experiences, values, lessons learned, and hopes for the future. Determine the tone you want to convey, whether it's heartfelt, inspirational, or a blend of emotions.

Key Points:

Legacy letters are personal documents that reflect the writer's unique voice and perspective.
The structure of a legacy letter can vary, from chronological narratives to thematic sections.
The writing process should be approached with authenticity and introspection.
Chapter 5: Themes and Content of Legacy Letters
Legacy letters can encompass a wide range of themes and content. Share anecdotes from your life journey, discuss pivotal moments, and highlight the people who have influenced you. Discuss your core values and beliefs, offering insights into what matters most to you. Consider including practical advice, reflecting on your achievements, and expressing your hopes for the future.

Key Points:

Themes can include family, education, career, spirituality, personal growth, and more.
Illustrate the values that have guided your decisions and shaped your character.
Incorporate personal anecdotes to make your legacy letter engaging and relatable.
Chapter 6: Addressing Different Relationships
Legacy letters can be tailored to suit the nature of each relationship you wish to address. Write separate letters for children, spouses, friends, and even colleagues, highlighting the unique aspects of each connection and the impact they've had on your life.

Key Points:

Acknowledge the individual role of each recipient in your legacy letter.
Share memories, experiences, and lessons that are specific to your relationship.
Tailor your tone and content to align with the recipient's preferences and expectations.
Chapter 7: Preserving Family History
Legacy letters offer a means to preserve family history and cultural heritage. Through these letters, you can document family stories, traditions, and anecdotes that might otherwise fade over time. This preservation ensures that future generations have a connection to their roots.

Key Points:

Legacy letters contribute to the intergenerational transfer of family knowledge and heritage.
Preserve family traditions, recipes, customs, and stories for posterity.
Family history can help instill a sense of identity and belonging in descendants.
Chapter 8: Legacy Letters in the Digital Age
In the digital age, legacy letters can take on new forms. Consider creating multimedia legacy letters that incorporate photos, videos, and audio recordings. Digital formats also make it easier to share these letters across distances, fostering a global sense of connection.

Key Points:

Digital legacy letters offer interactive and dynamic ways to share your message.
Use multimedia elements to enhance the emotional impact of your legacy letter.
Consider privacy and security measures when sharing digital legacy letters.
Chapter 9: Legal and Practical Considerations
While legacy letters hold emotional and personal significance, it's important to consider their legal implications. Legacy letters are not legally binding like wills or trusts, but they can complement these documents. Clearly communicate your intentions regarding the distribution of assets to avoid confusion.

Key Points:

Legacy letters should not contradict or undermine legally binding estate planning documents.
Consult legal professionals to ensure your legacy letter is drafted in a way that aligns with your overall estate plan.
Use clear language to convey your wishes, but avoid language that could be misconstrued as a binding legal directive.
Chapter 10: Sharing Wisdom and Life Lessons
One of the most powerful aspects of legacy letters is the opportunity to share the wisdom and life lessons you've gained over the years. Discuss the challenges you've faced, the decisions you've made, and the insights you've acquired. This guidance can be invaluable to your loved ones as they navigate their own journeys.

Key Points:

Reflect on the lessons you've learned from successes and failures.
Offer practical advice for navigating relationships, career, personal growth, and decision-making.
Your life experiences can provide a roadmap for future generations to learn from.
Chapter 11: Overcoming Challenges and Resistance
While legacy letters can foster connection, they can also bring up challenging emotions or resistance within families. Some family members might struggle with discussing topics related to mortality, or they may have differing perspectives on certain values. Address these challenges with empathy and openness.

Key Points:

Recognize that different family members may have diverse reactions to legacy letters.
Open lines of communication to address concerns and provide clarity.
Approach discussions with patience, and consider involving a mediator if necessary.
Chapter 12: Facilitating Family Discussions
Legacy letters can serve as a catalyst for meaningful family conversations. Gather your loved ones to discuss the content of the letters, allowing everyone to share their thoughts and emotions. These discussions can promote understanding and strengthen family bonds.

Key Points:

Create a safe and supportive environment for family discussions.
Encourage open dialogue about values, wishes, and family history.
Family discussions can help clarify your intentions and address any questions or concerns.
Chapter 13: Case Studies in Legacy Letters
Examining real-life examples of how legacy letters have impacted families can offer valuable insights. These case studies showcase the transformative power of legacy letters in fostering connection, understanding, and emotional healing.

Key Points:

Explore examples where legacy letters have helped families navigate challenges and transitions.
Case studies highlight the various ways legacy letters can contribute to family dynamics.
Real-life stories demonstrate the enduring impact of legacy letters on both writers and recipients.
Chapter 14: The Therapeutic Aspect of Legacy Letters
Writing legacy letters can be a therapeutic process for both the writer and the recipient. For the writer, it's an opportunity to reflect on their life journey, reconcile past experiences, and find closure. For recipients, reading these letters can provide comfort and a sense of presence from the departed.

Key Points:

Legacy letters can serve as a form of emotional expression and catharsis.
Writing can help writers process emotions, regrets, and unresolved feelings.
The therapeutic benefits of legacy letters contribute to emotional well-being for both parties.
Chapter 15: Cultural and Religious Perspectives
Different cultures and religions approach legacy letters in unique ways. Some traditions have longstanding practices of passing down wisdom and values through written or oral means. Adapt legacy letters to align with cultural and religious beliefs, ensuring that they resonate with recipients' identities.

Key Points:

Cultural and religious perspectives influence the content, format, and purpose of legacy letters.
Understand how various traditions view the passing down of knowledge and values.
Adapt your legacy letters to respect and honor the cultural or religious sensitivities of your recipients.
Chapter 16: Tips for Effective Communication
Writing an impactful legacy letter requires effective communication techniques. Consider the preferences, personalities, and communication styles of your recipients. Be mindful of language and tone to ensure that your messages are received as intended.

Key Points:

Tailor your communication style to suit the preferences of each recipient.
Use clear and concise language to convey your thoughts and values.
Incorporate anecdotes, metaphors, and personal stories to engage readers.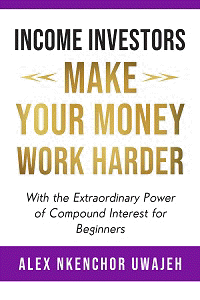 Chapter 17: Combining Legacy Letters with Other Estate Planning Tools
Legacy letters can complement other estate planning tools, such as wills, trusts, and advance directives. While legacy letters are not legally binding, they can provide context and emotional guidance that helps heirs navigate the financial aspects of estate distribution.

Key Points:

Legacy letters can help humanize the estate planning process, giving heirs insight into the writer's intentions.
Consider including references to specific estate planning documents to provide context.
Balance the emotional content of legacy letters with the practical considerations of financial planning.
Chapter 18: Professional Assistance and Guidance
For some individuals, crafting a legacy letter might be challenging due to emotional barriers or the complexity of the content. Professionals, such as estate planners, therapists, and writers, can provide guidance and support in creating meaningful legacy letters.

Key Points:

Estate planners can offer legal insights into incorporating legacy letters into the estate plan.
Therapists can help writers navigate emotional challenges and unresolved feelings.
Writers can assist in structuring and articulating the content of the legacy letter effectively.
Chapter 19: Keeping the Legacy Alive
Creating a lasting legacy involves more than just writing the initial letter. Encourage your recipients to discuss the contents of the letter, revisit it during significant life events, and integrate its values into their daily lives. This practice ensures that the legacy letter's impact endures.

Key Points:

Encourage recipients to share the legacy letter with their own families and future generations.
Discuss the legacy letter's messages during family gatherings and important milestones.
Inspire recipients to embody the values and wisdom conveyed in the legacy letter.
Chapter 20: Addressing Sensitive Topics
Legacy letters offer an opportunity to address sensitive topics that may be difficult to broach in person. Whether discussing regrets, past mistakes, or challenging emotions, approach these topics with compassion and vulnerability, fostering understanding and healing.

Key Points:

Use the legacy letter as a platform to express remorse, forgiveness, or unspoken sentiments.
Addressing sensitive topics can lead to emotional release and reconciliation for both writer and recipient.
Approach delicate subjects with empathy and a desire to promote understanding.
Chapter 21: Writing for Future Generations
When crafting legacy letters, consider their timeless value for future generations. Write in a way that transcends the present moment, sharing insights that remain relevant across decades or even centuries.

Key Points:

Use language and references that will resonate with readers from different time periods.
Capture universal truths and experiences that transcend the specifics of your era.
Aim to create a legacy letter that will continue to inspire and guide generations to come.
Chapter 22: Embracing Change and Growth
As life unfolds, perspectives and beliefs can evolve. Legacy letters need not be static documents; they can be updated or supplemented as you grow and change. Embrace the opportunity to reflect new insights and experiences.

Key Points:

Acknowledge that personal growth and evolution are natural parts of life.
Consider periodic updates to your legacy letter to reflect your changing views and experiences.
Express the value of adaptability and learning as part of your ongoing legacy.

Chapter 23: Beyond Words - Creative Expressions
While legacy letters are traditionally composed of written words, consider incorporating creative expressions to enhance their impact. Art, music, and other forms of creative media can evoke emotions and convey messages in unique and powerful ways.

Key Points:

Use art, drawings, or photographs to illustrate key concepts and emotions.
Integrate music, whether through favorite songs or compositions, to evoke mood and sentiment.
Creative expressions can transcend language barriers and resonate on a deeper emotional level.
Chapter 24: Receiving and Interpreting Legacy Letters
For recipients, reading and interpreting legacy letters can be a profound experience. Approach these letters with an open heart and mind, recognizing that the writer's intentions and emotions may be complex.

Key Points:

Set aside dedicated time to read and reflect on legacy letters.
Consider the writer's perspective, experiences, and emotions when interpreting the content.
Embrace the emotional journey of reading a legacy letter, and allow it to inspire personal growth.
Chapter 25: The Lasting Impact of Legacy Letters
In conclusion, legacy letters offer a unique opportunity to leave an enduring impact on future generations. While financial legacies may fade, the emotional and intellectual legacies conveyed through these letters have the power to shape minds, inspire actions, and foster connections across time.

Key Points:

Legacy letters contribute to a sense of continuity and connection between generations.
Their impact extends far beyond material possessions, influencing values and beliefs.
Legacy letters showcase the timeless value of human connection and shared experiences.
Remember that the content provided in each chapter is meant to serve as a guide, and you can customize and expand on these ideas to suit your specific audience and objectives.


Featured books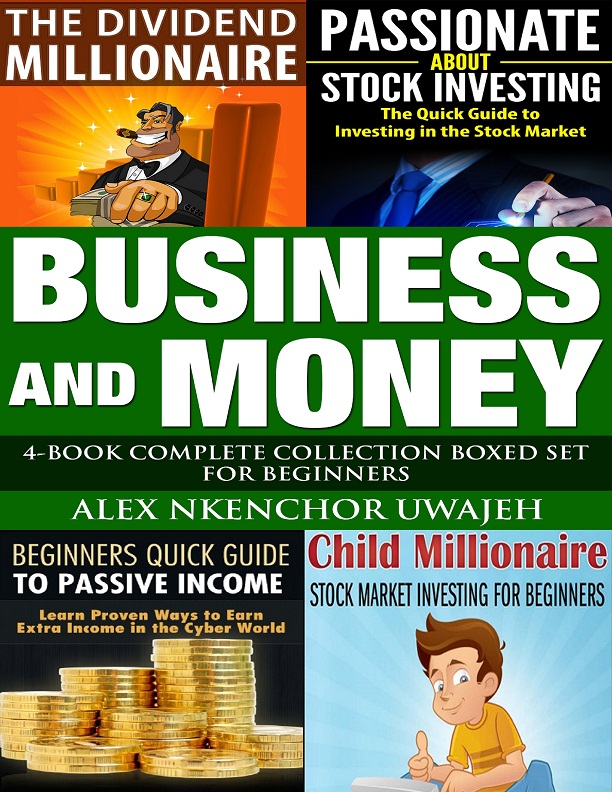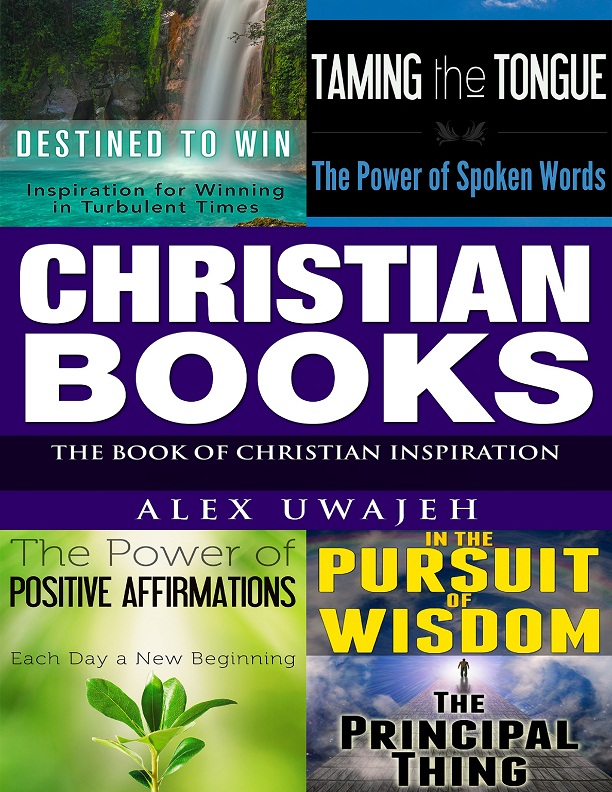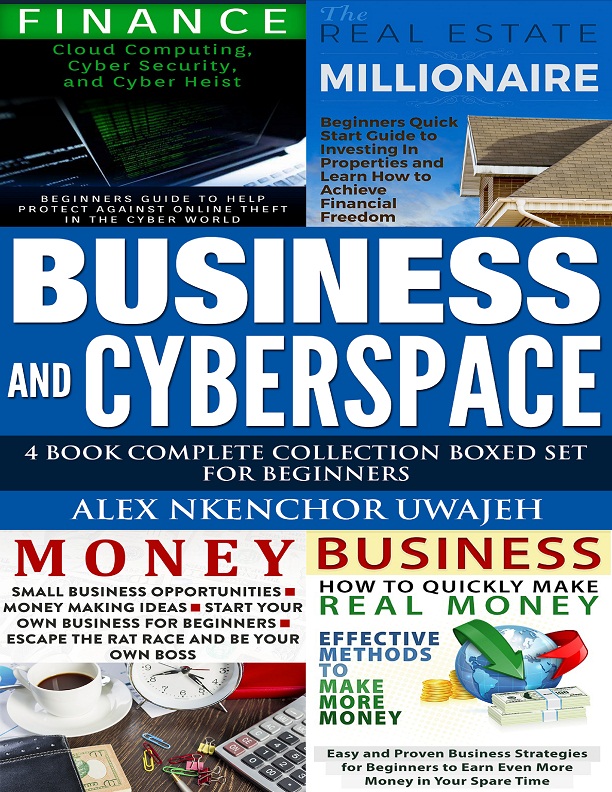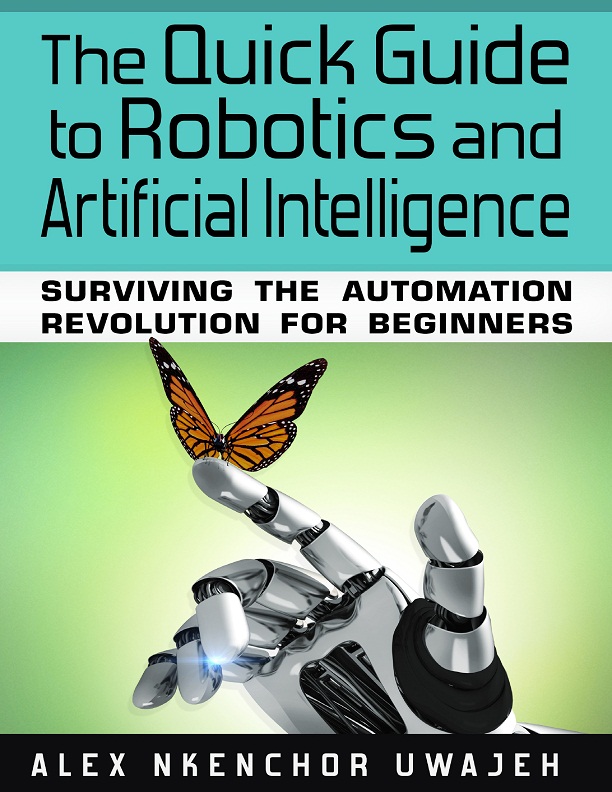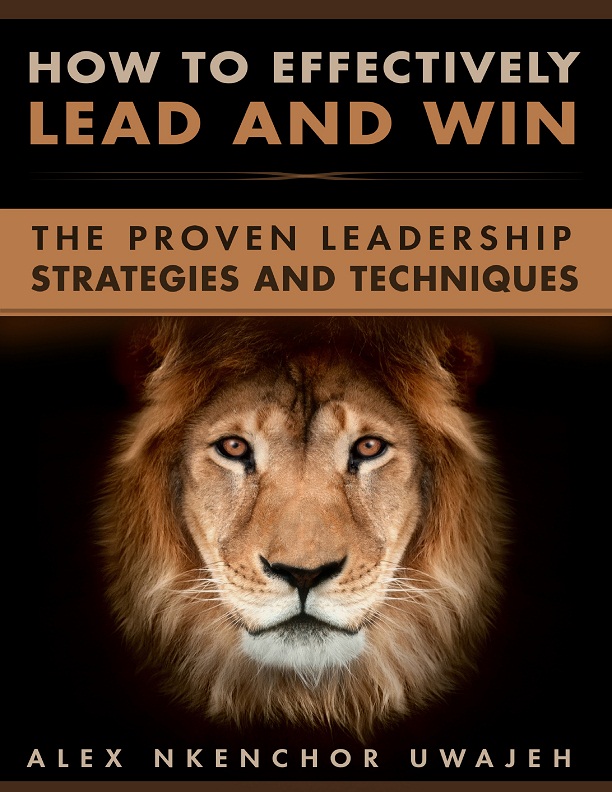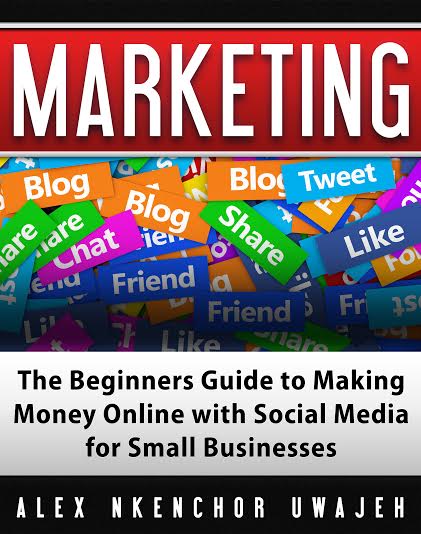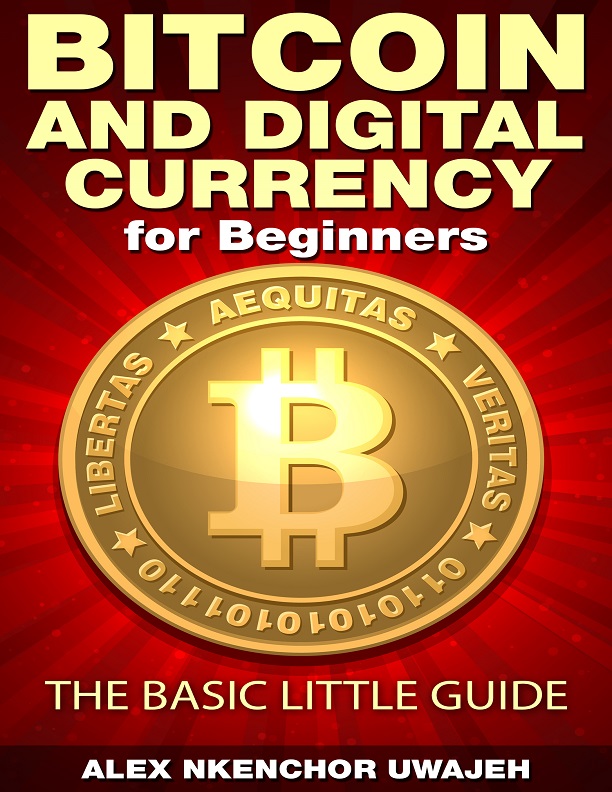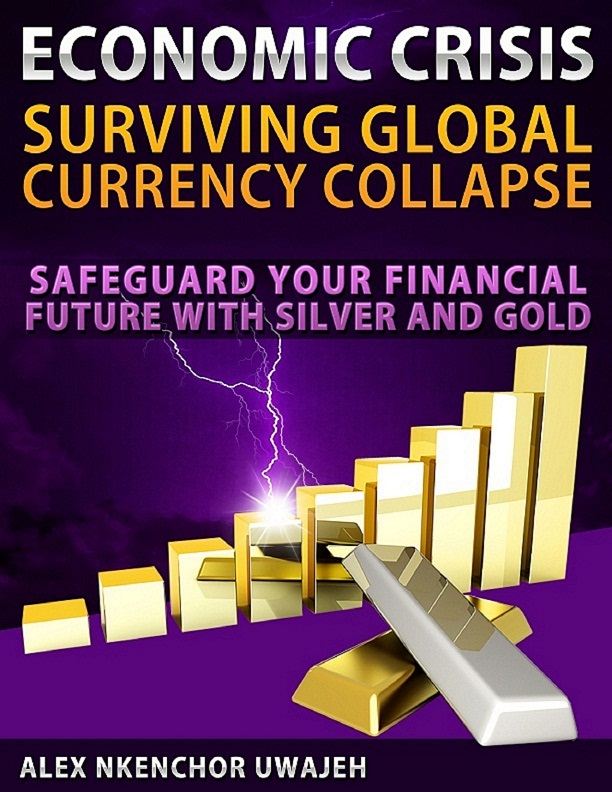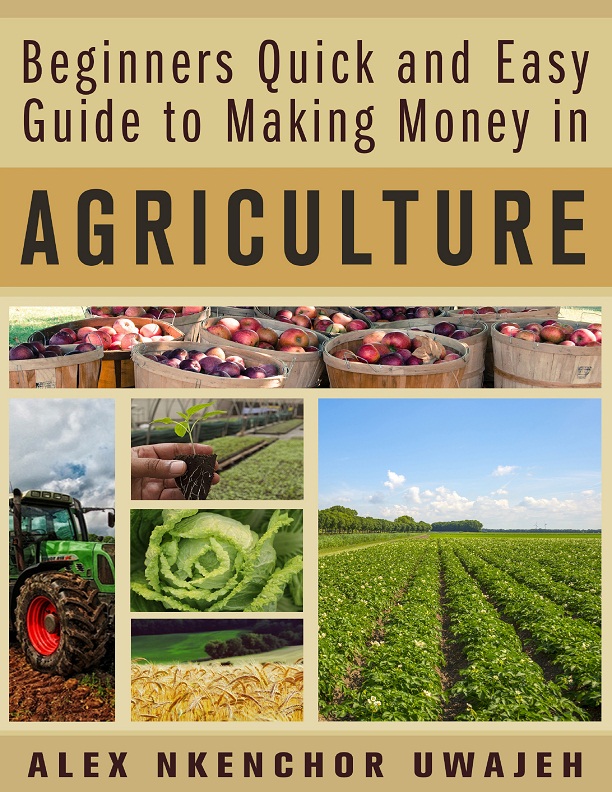 Browse my Google Playstore Books
Want Audible Audio Books? Start Listening Now, 30 Days Free