Helpful Articles





The Art of Cheese Pairing: Complementing Flavors and Textures

Table of Content
Chapter 1: Introduction to Cheese Pairing

Explore the world of cheese pairing and its rich history.
Understand the basic principles of pairing cheese with other ingredients.
Chapter 2: Types of Cheese

Discover the various types of cheese available and their unique characteristics.
Learn about the main cheese categories: soft, semi-soft, semi-hard, and hard cheeses.
Chapter 3: The Science of Taste

Dive into the science of taste and how our taste buds perceive flavors.
Understand the role of taste receptors and how they affect our perception of cheese.
Chapter 4: Flavor Profiles of Cheese

Explore the diverse flavor profiles of different cheeses, from mild to sharp.
Discuss the factors that influence cheese flavors, such as aging and production methods.
Chapter 5: The Role of Texture

Learn about the importance of cheese texture in pairing.
Discover how different textures can complement or contrast with other ingredients.
Chapter 6: Pairing Basics

Discuss the fundamental principles of cheese pairing.
Explore the balance of flavors, textures, and intensities in pairings.
Chapter 7: Wine and Cheese Pairing

Explore the classic combination of wine and cheese.
Discover the nuances of wine varietals and cheese types that work well together.
Chapter 8: Beer and Cheese Pairing

Delve into the world of beer and cheese pairings.
Learn about the diverse flavors of craft beers and their compatibility with various cheeses.
Chapter 9: Cheese and Bread Pairing

Understand the art of pairing cheese with different types of bread.
Explore how bread can enhance the cheese-eating experience.
Chapter 10: Cheese and Charcuterie

Discover the synergy between cheese and cured meats.
Learn about the different types of charcuterie and their pairing possibilities.
Chapter 11: Cheese and Fruits

Explore the natural sweetness of fruits and how they complement cheese.
Discuss the best fruits to pair with various cheese types.
Chapter 12: Cheese and Nuts

Learn about the textural contrast and flavor enhancement that nuts provide.
Discover the best nuts to pair with different cheeses.
Chapter 13: Cheese and Condiments

Explore a variety of condiments that can elevate your cheese pairing game.
Discuss the role of honey, jams, and chutneys in cheese pairings.
Chapter 14: Cheese Pairing for Beginners

Provide practical tips and simple pairings for those new to cheese pairing.
Emphasize the importance of experimentation and personal preference.
Chapter 15: Regional Pairing Traditions

Take a culinary journey around the world and explore regional cheese pairing traditions.
Highlight unique pairings from different cultures.
Chapter 16: Cheese Pairing Etiquette

Discuss the etiquette of serving and enjoying cheese pairings.
Offer guidance on how to host a cheese pairing event.
Chapter 17: Cheese and Chocolate

Explore the intriguing combination of cheese and chocolate.
Discuss the role of cocoa percentages and cheese textures in pairings.
Chapter 18: Vegan Cheese Pairing

Address the growing popularity of vegan cheese and its pairing possibilities.
Highlight plant-based alternatives for traditional pairings.
Chapter 19: Cheese Pairing for Special Occasions

Provide ideas for pairing cheese on special occasions like weddings and holidays.
Discuss presentation and thematic pairings.
Chapter 20: Creating Your Cheese Pairing Platter

Offer practical advice on assembling a stunning cheese pairing platter.
Discuss the importance of variety and aesthetics.
Chapter 21: Cheese Pairing Mistakes to Avoid

Identify common mistakes made when pairing cheese.
Provide tips on how to rectify or prevent these errors.
Chapter 22: Exploring Unconventional Pairings

Encourage adventurous pairings by thinking outside the box.
Discuss unexpected ingredients that can harmonize with cheese.
Chapter 23: The Art of Aging Cheese

Explore the impact of aging on cheese flavor and texture.
Discuss how to select complementary accompaniments for aged cheeses.
Chapter 24: Cheese Pairing as an Art Form

Discuss how cheese pairing can be a creative and artistic expression.
Showcase examples of elaborate cheese pairings.
Chapter 25: The Future of Cheese Pairing

Chapter 1: Introduction to Cheese Pairing

Cheese pairing is an exquisite culinary art that involves harmonizing the flavors and textures of cheese with other ingredients to create a delightful sensory experience. This gastronomic practice has a long and storied history, with roots in ancient civilizations where cheese was a prized delicacy. Over time, the art of cheese pairing has evolved, embracing a diverse range of ingredients and techniques, making it an accessible and enjoyable activity for cheese enthusiasts and food connoisseurs alike.

In this comprehensive guide, we will delve into the intricacies of cheese pairing, offering insights and knowledge that will elevate your appreciation for this culinary art. From understanding the basic principles of pairing to exploring the myriad of ingredients that can complement cheese, we will embark on a flavorful journey through the world of cheese pairing.


Chapter 2: Types of Cheese

To excel in cheese pairing, one must first understand the incredible diversity of cheese available. Cheeses vary in taste, texture, and aroma, making each type unique. The main cheese categories include soft cheeses, such as Brie and Camembert, which are creamy and spreadable. Semi-soft cheeses, like Gouda and Havarti, have a pliable texture and a mild, buttery flavor. Semi-hard cheeses, such as Cheddar and Swiss, are firmer and often exhibit a more pronounced taste. Lastly, hard cheeses like Parmesan and Pecorino are aged and possess a dense, crumbly texture with complex, robust flavors.
Ai Productivity Accelerator
Revolutionize your business! Learn exactly how to grow and market your business without spending a bunch of time and money hiring a team. Read more


Chapter 3: The Science of Taste

To truly appreciate cheese pairing, it's essential to understand the science of taste. Taste is a complex sensory experience influenced by our taste buds, which perceive five primary tastes: sweet, salty, sour, bitter, and umami. Umami, often described as savory or meaty, plays a significant role in cheese flavors. Taste receptors on our tongues and palates interpret these flavors and send signals to our brains, creating a perception of taste.
Custom Keto Diet: Would You Like to Know Exactly What to Eat to Lose Fat and Get Healthy Without Giving Up Your Favorite Foods or Starving Yourself? I invite you to read this page


Chapter 4: Flavor Profiles of Cheese

Cheeses exhibit a wide range of flavor profiles, which can be attributed to factors such as cheese variety, milk source, aging, and production techniques. Mild cheeses like Mozzarella offer a clean, mild flavor, while Brie and Camembert are known for their creamy, earthy, and slightly tangy profiles. Cheddar, a versatile cheese, can range from mild and buttery to sharp and nutty, depending on the aging process.

Understanding the nuances of cheese flavor profiles is fundamental to successful cheese pairing. Complementary flavors enhance the overall experience, while contrasting flavors can create exciting and unexpected combinations.
Brand New Probiotics
Specially Designed For The
Health Of Your Teeth And Gums
(Hint - No Toothpaste or Mouthwash Involved)...Click Here to Learn More


Chapter 5: The Role of Texture

Texture plays a pivotal role in cheese pairing. The texture of cheese can be described as smooth and creamy, semi-soft and pliable, semi-hard and crumbly, or hard and granular. Combining cheeses with contrasting textures can create a dynamic interplay in your pairings. For instance, the creaminess of Brie complements the crispness of a baguette, while the crumbly texture of Parmesan contrasts beautifully with the smoothness of ripe pears.

Chapter 6: Pairing Basics

At the heart of cheese pairing lies the fundamental principle of balance. Balancing flavors, textures, and intensities is the key to creating harmonious pairings. Complementary pairings enhance and highlight the best qualities of both the cheese and its accompaniments. For example, pairing a salty blue cheese with sweet honey and toasted walnuts creates a symphony of flavors that dance on the palate.

Chapter 7: Wine and Cheese Pairing

One of the most classic and beloved combinations in the world of cheese pairing is wine and cheese. The nuanced flavors of wine, ranging from the sweetness of Riesling to the boldness of Cabernet Sauvignon, can complement a wide spectrum of cheeses. When pairing, consider the acidity, body, and tannin levels of the wine, aiming to balance them with the cheese's flavors and textures. For instance, a creamy Brie pairs beautifully with a crisp, acidic Champagne, while a robust red wine like Merlot complements the richness of aged Gouda.
Scientists Discover A Hidden Root Cause Of Stubborn Belly Fat, And It Will Surprise You…Click Here to Learn More


Chapter 8: Beer and Cheese Pairing

Beyond wine, beer also offers an array of pairing possibilities. The craft beer movement has introduced a wide range of flavors, making it an exciting companion to cheese. Light and crisp lagers go well with milder cheeses, while hoppy IPAs can enhance the flavors of sharp cheddars. Stout beers with coffee and chocolate notes are delightful partners for creamy blue cheeses. Exploring the world of beer and cheese pairing opens up a new dimension of taste experiences.

Chapter 9: Cheese and Bread Pairing

Bread is a timeless companion to cheese, offering a canvas for diverse flavors and textures. Different types of bread, such as baguettes, sourdough, and crackers, provide varying degrees of crunchiness and flavors. Pairing the right bread with cheese can elevate the overall experience. For instance, a crusty baguette complements soft cheeses like Brie, while whole-grain crackers enhance the nutty flavors of aged Gouda.

Chapter 10: Cheese and Charcuterie

The combination of cheese and charcuterie, which includes cured meats like prosciutto, salami, and chorizo, is a match made in culinary heaven. The salty, savory, and sometimes spicy qualities of charcuterie provide a perfect contrast to the creamy and mild characteristics of cheese. Pairing a pungent blue cheese with thinly sliced prosciutto creates a dynamic flavor balance that is both sophisticated and delicious.
Brand New Probiotics Specially Designed For The Health Of Your Teeth And Gums Click Here to Learn More


Chapter 11: Cheese and Fruits

Fruits offer a natural sweetness that can complement and enhance the flavors of cheese. When selecting fruits for pairing, consider both fresh and dried options. Fresh fruits like apples, pears, and grapes provide a refreshing contrast to the richness of cheese. Dried fruits such as figs, apricots, and dates offer concentrated sweetness and a chewy texture, which can complement sharper cheeses like aged cheddar or Parmesan.

Chapter 12: Cheese and Nuts

Nuts, with their crunchy texture and earthy flavors, are excellent companions for cheese. Almonds, walnuts, and pecans are popular choices for pairing. The natural oils in nuts can offset the creaminess of cheese, creating a harmonious balance. For example, pairing roasted almonds with a mild, semi-soft cheese like Gouda provides a delightful contrast in both texture and flavor.

Chapter 13: Cheese and Condiments

Condiments such as honey, jams, and chutneys add depth and complexity to cheese pairings. Honey's natural sweetness can complement the saltiness of cheese, while fruit preserves bring a burst of fruitiness to each bite. Chutneys, with their combination of fruits, spices, and vinegar, offer a tangy and aromatic component that pairs wonderfully with a variety of cheeses. Experimenting with different condiments allows for endless creativity in cheese pairing.

Chapter 14: Cheese Pairing for Beginners

For those new to cheese pairing, it's essential to start with approachable combinations. Begin by pairing mild cheeses like Mozzarella or Gouda with familiar accompaniments like grapes and crackers. As your palate develops, gradually explore more complex pairings. Remember that there are no strict rules in cheese pairing, and personal preferences play a significant role in crafting enjoyable combinations.
Japanese Biochemist Discovers New 5-second Appetizer That Flushes Out 57 lbs Of Nagging Belly Fat Click Here to Learn More


Chapter 15: Regional Pairing Traditions

Around the world, various cultures have developed their own traditions of cheese pairing. These regional pairings often reflect the local culinary heritage and available ingredients. For example, in France, cheese and baguette are a classic pairing, while in Spain, Manchego cheese is often enjoyed with quince paste. Exploring these traditions can provide inspiration for your own cheese pairing adventures.

Chapter 16: Cheese Pairing Etiquette

When hosting a cheese pairing event or gathering, it's essential to observe certain etiquette. Serve cheese at the appropriate temperature, typically at room temperature, to allow its flavors to fully bloom. Provide a variety of accompaniments and utensils, such as cheese knives and small plates, for guests to use. Encourage guests to experiment with different pairings and share their thoughts and preferences.
Are you looking for the hottest blood sugar support and type 2 diabetes in the market right now? Look no further! Click Here to Discover More


Chapter 17: Cheese and Chocolate

The pairing of cheese and chocolate is a delightful indulgence that combines two beloved treats. Chocolate's sweetness and richness can complement the savory and creamy qualities of cheese. When pairing, consider the cocoa percentage of the chocolate and match it with the cheese's intensity. For example, dark chocolate pairs beautifully with aged cheeses like Gouda or Parmesan, while white chocolate complements softer cheeses like Brie.

Chapter 18: Vegan Cheese Pairing

With the rise of plant-based diets, vegan cheese has gained popularity, and it's essential to explore pairing options for these dairy-free alternatives. Vegan cheeses come in various textures and flavors, offering unique pairing opportunities. Pair nut-based vegan cheeses with fresh fruits or dairy-free crackers. Consider the flavors of vegan cheese, such as garlic and herb, to create complementary pairings with condiments like hummus or roasted red pepper dip.
Weight Loss ... The most talked about weight loss product is finally here! BioFit is a powerful supplement that supports healthy weight loss the natural way. Read more


Chapter 19: Cheese Pairing for Special Occasions

When celebrating special occasions like weddings, anniversaries, or holidays, cheese pairings can add a touch of elegance and sophistication to your gatherings. Select cheeses that match the theme or season of the event. For a summer wedding, consider light cheeses like goat cheese with herbs, paired with fresh berries and champagne. Tailor your pairings to create memorable moments that your guests will cherish.

Chapter 20: Creating Your Cheese Pairing Platter

Assembling an enticing cheese pairing platter is an art form in itself. Start with a selection of cheeses that encompass a variety of flavors, textures, and intensities. Arrange them on a serving board or platter with an aesthetic balance in mind. Add accompaniments such as fresh and dried fruits, nuts, condiments, and bread or crackers. Pay attention to the visual presentation, as an artfully arranged platter is as appealing to the eyes as it is to the palate.

Chapter 21: Cheese Pairing Mistakes to Avoid

While experimenting with cheese pairings is encouraged, there are some common mistakes to be aware of. Avoid overwhelming the palate with too many strong flavors or textures. Balance is key, so don't pair a robust blue cheese with an intensely spicy condiment. Additionally, ensure that the cheese and accompaniments are fresh and in good condition, as spoiled ingredients can negatively impact the experience.

Chapter 22: Exploring Unconventional Pairings

The world of cheese pairing is ripe for innovation, and exploring unconventional pairings can yield exciting results. Don't be afraid to think outside the box and experiment with unexpected ingredients. Consider pairing a smoky cheese with dark chocolate or a tangy goat cheese with pickled vegetables. The possibilities are endless, and embracing creativity can lead to delightful discoveries.

Chapter 23: The Art of Aging Cheese

Aging is a crucial factor in cheese flavor and texture, and it's essential to understand how aging affects pairings. Young cheeses, like fresh goat cheese, have a mild and creamy profile, making them ideal for pairing with light accompaniments. In contrast, aged cheeses, such as Parmigiano-Reggiano, develop intense flavors and crumbly textures, which pair wonderfully with bold condiments like balsamic reduction or grainy mustard.
The Plant-Based Recipe Cookbook - "Want To Cook Ridiculously Tasty Vegan Recipes From Scratch But Have No Idea Where To Start?" Read more


Chapter 24: Cheese Pairing as an Art Form

At its core, cheese pairing is an art form that allows individuals to express their creativity and culinary sensibilities. Just as a painter selects colors and textures to create a masterpiece, a cheese enthusiast selects cheeses and accompaniments to craft a memorable tasting experience. Consider experimenting with color palettes, shapes, and thematic elements to elevate your cheese pairings into works of art.

Chapter 25: The Future of Cheese Pairing

As the culinary world continues to evolve, so too will the practice of cheese pairing. The future of cheese pairing holds exciting possibilities, including the incorporation of innovative ingredients and techniques. Keep an eye out for emerging trends such as the use of locally sourced and sustainable ingredients, as well as the fusion of global flavors to create unique and memorable pairings. The journey of cheese pairing is an ever-evolving adventure, offering endless opportunities for exploration and enjoyment.

Conclusion

In this comprehensive exploration of the art of cheese pairing, we've journeyed from understanding the basics of cheese varieties and flavor profiles to mastering the delicate balance of flavors and textures. We've ventured into the realms of wine, beer, fruits, condiments, and even vegan alternatives, discovering the versatility and creativity that cheese pairing offers. Whether you're a novice or an experienced cheese enthusiast, there's always something new to discover in the world of cheese pairing.

With the knowledge and insights gained from this guide, you're equipped to embark on your own cheese pairing adventures, whether it's for a casual evening with friends, a special occasion, or simply to savor the joy of creating harmonious flavor combinations. Remember that the true essence of cheese pairing lies not only in the palate but also in the heart, where the appreciation for the artistry of flavors and textures brings joy and satisfaction to both the creator and the connoisseur. Embrace the art of cheese pairing, and let your taste buds be your guide on this delectable journey.


Featured books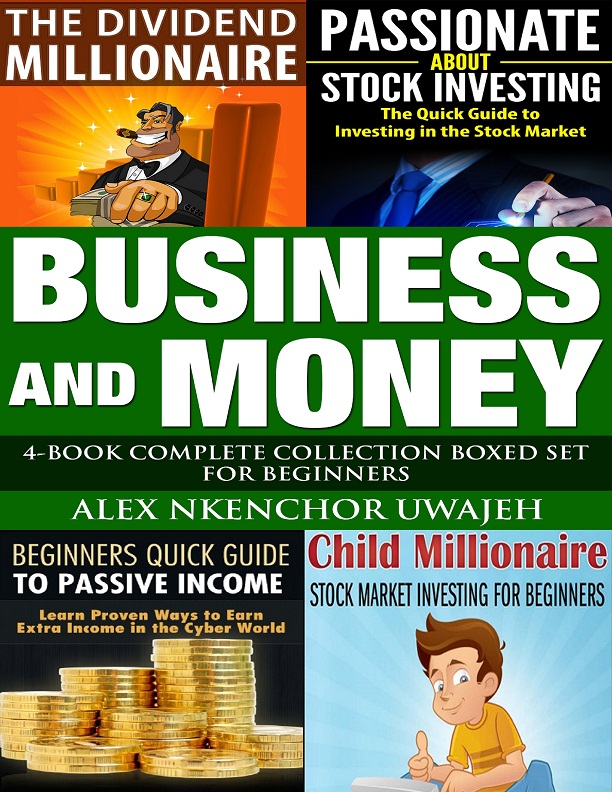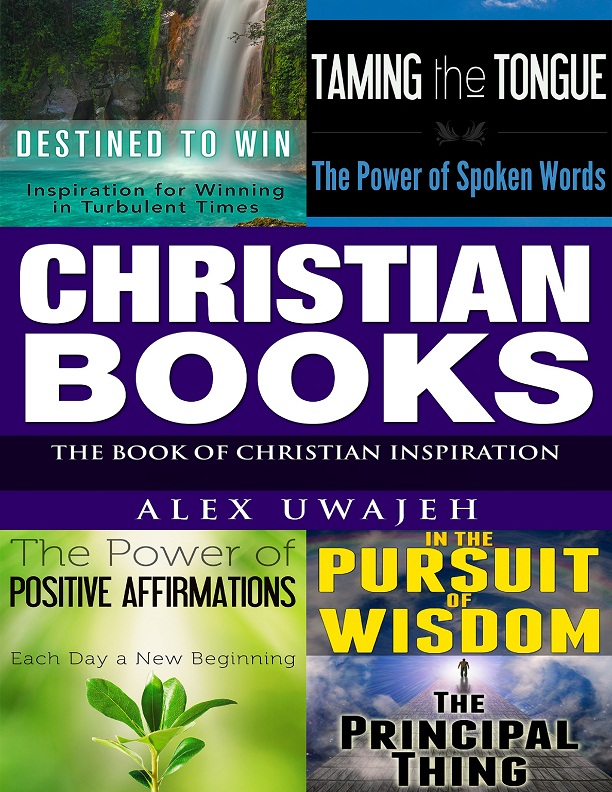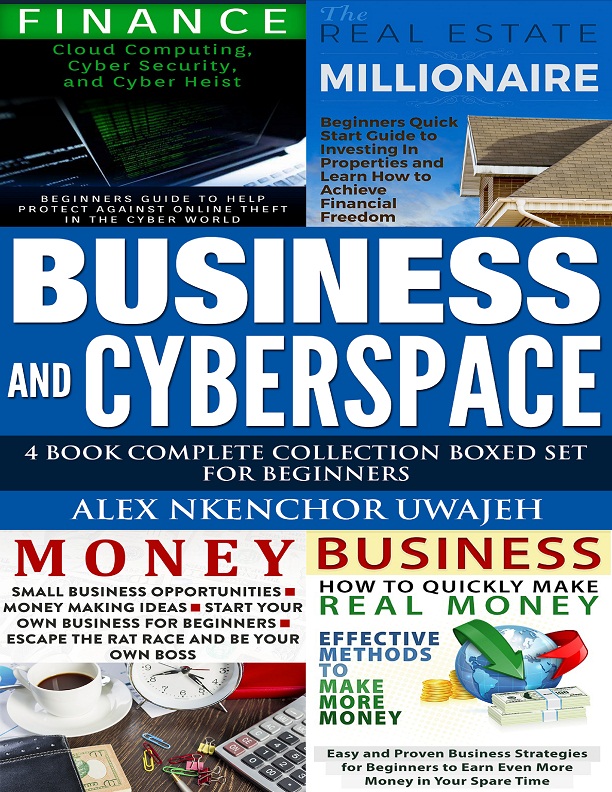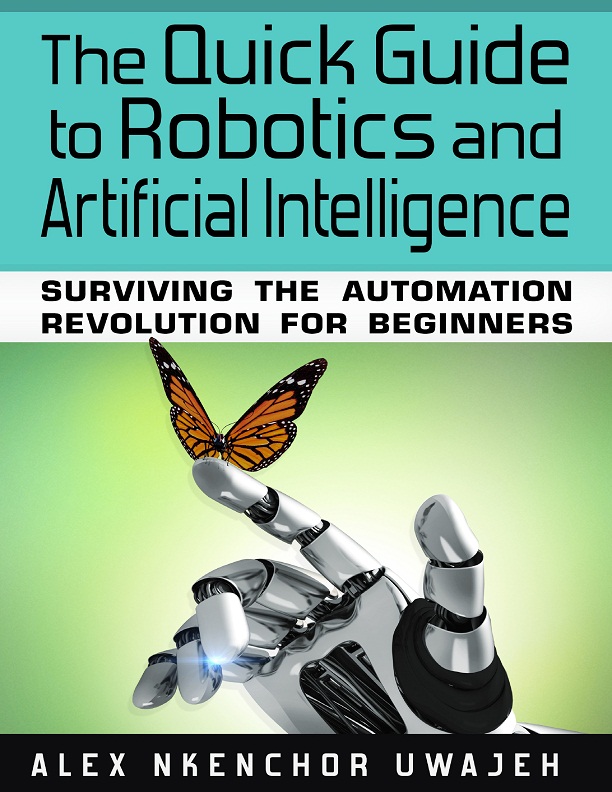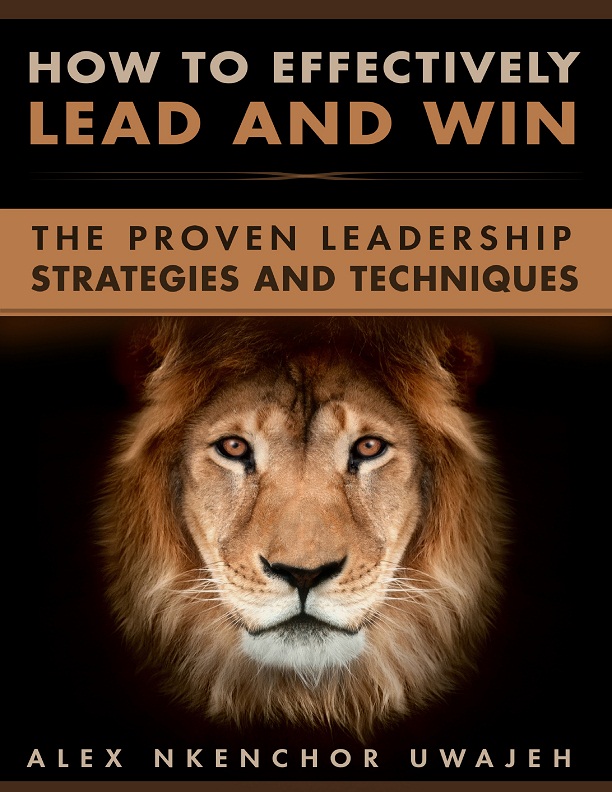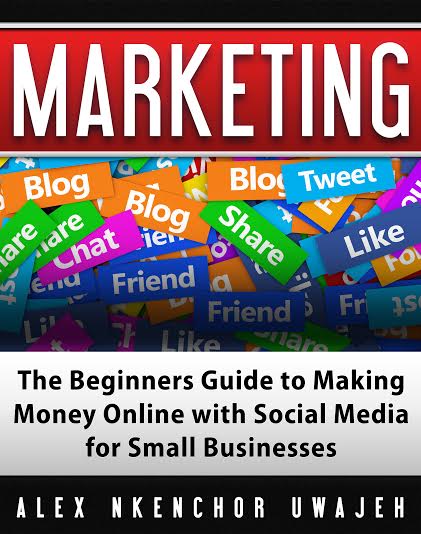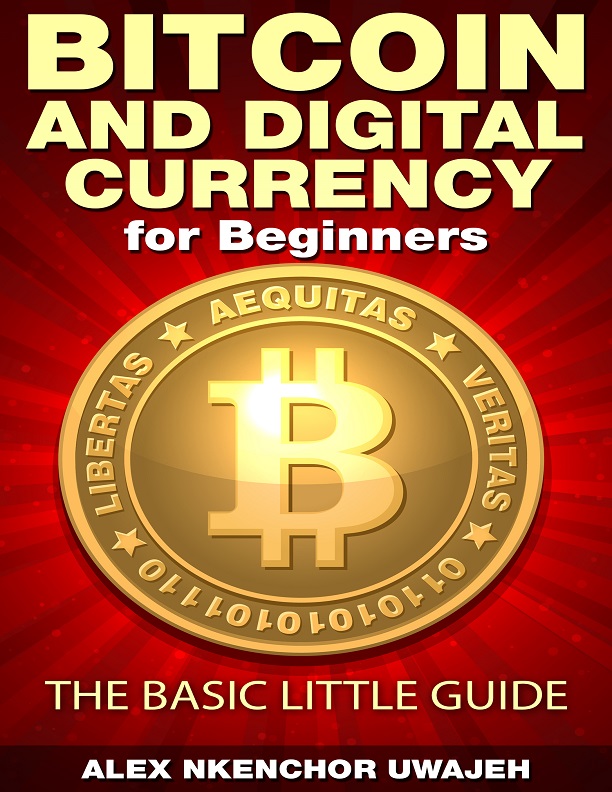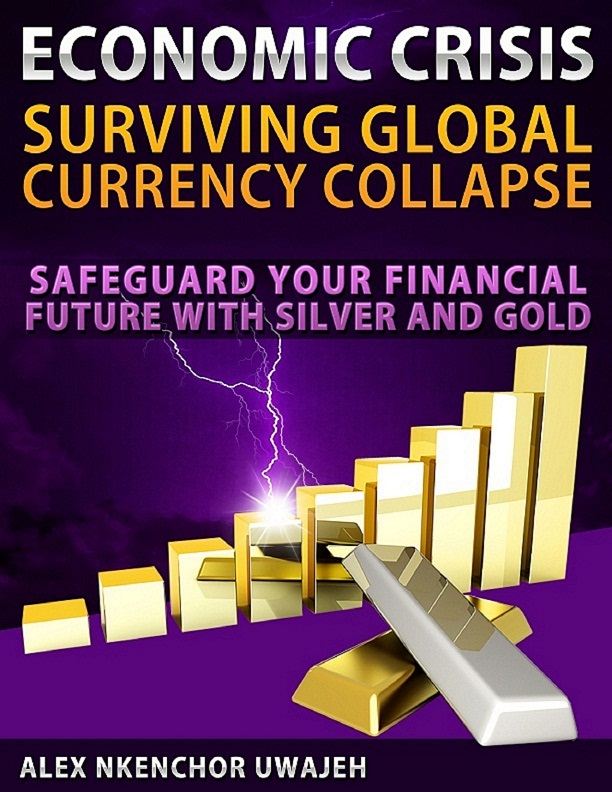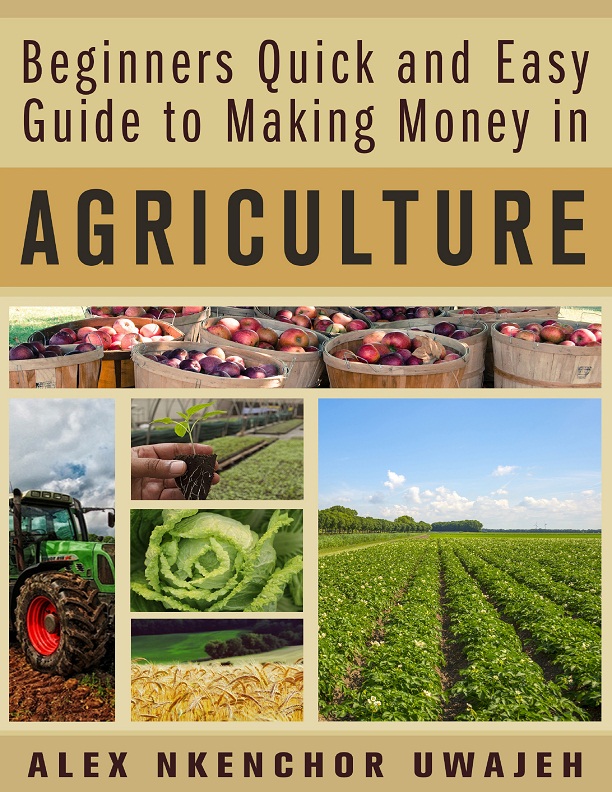 Browse my Google Playstore Books
Want Audible Audio Books? Start Listening Now, 30 Days Free